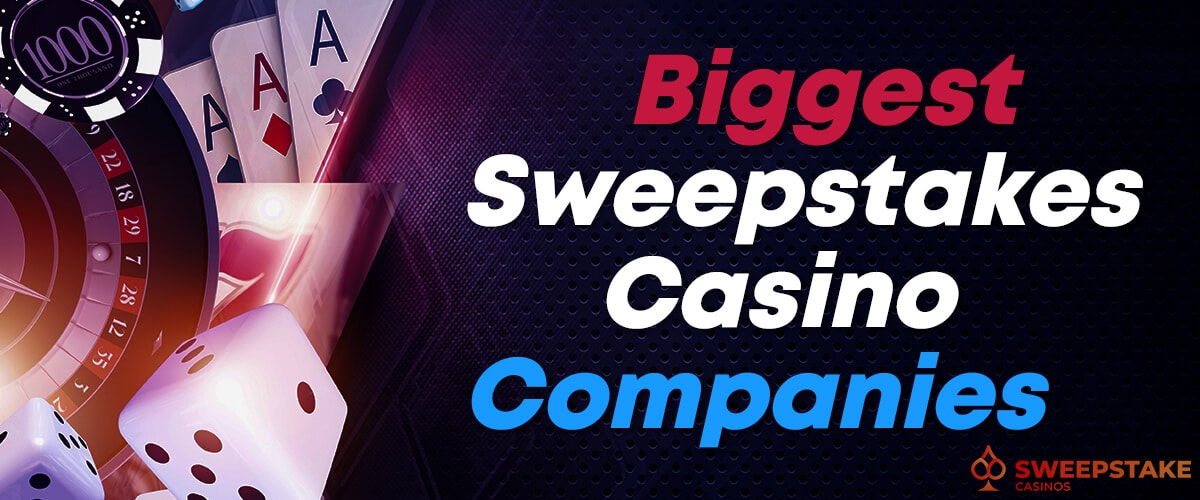 Sweepstakes casinos are the new cool. US and Canadian residents don't have to wait till online gambling becomes legal in their states to enjoy several casino games for free and with the option to win real cash. Who doesn't love that?
I've long talked about god-sent online sweepstakes casinos where you can play slot games, table games, etc., and how they are redefining the iGaming industry, but little to nothing is known about the brains behind these operations.
As the demands for sweepstakes casinos grow, I see more social gaming companies pop up everywhere, each with distinctive features ranging from quality games to better bonuses and an even higher chance of winning real money.
In this article, I will be taking a closer look at some of the biggest players in the social gaming industry. I'll touch on their history, licenses, locations, sweepstakes, and social casinos and their unique features.
🏛️Sweepstakes Owners
🎲Gaming Options
🎰Sweepstakes Casinos
Legit or Not❓
Virtual Gaming Worlds
Slot games, roulette, blackjack, poker, and live dealer games
Chumba Casino
Global Poker
LuckyLand Slots
Scratch Carnival
✅ Yes
Yellow Social Interactive
Slots games, video poker, card game, scratch cards, online bingo
Pulsz Casino
Pulsz Bingo
✅ Yes
A1 Development
Online slots, fish games
NoLimitCoins Casino
Funrize Casino
Tao Fortune
✅ Yes
Playtika
Puzzle, slot games, online bingo, card, poker
Bingo Blitz
Slotomania
Caesars Slots
Poker Heat
WSOP
✅ Yes
BitBetWin
Online slots, fish games, table games
RiverMonster
RiverSweeps
Vegas-X
Paradise Casino
and more
❌ No
WOW Entertainment Limited
Online slots, roulette, poker, blackjack
WOW Vegas Casino
✅ Yes
Social Gaming LLC, Blazesoft
Slots, video poker, fish games, specialty games, sports betting
Fortune Coins Casino
Zula Casino
Sportzino
✅ Yes
Sweepsteaks Limited
Online slots, table games, crypto games, bonus buy, live casino games, scratchcards
Stake.us
✅ Yes
High 5 Entertainment
Online slots, fish games, table games
High 5 Casino
✅ Yes
Heuston Gaming Malta Limited
Poker, blackjack, roulette, specialty, plinko, slots
Sweeptastic
✅ Yes
Gold Coin Group LLC
Online slots, live dealers, originals, blackjack, baccarat, roulette
Chanced Casino
✅ Yes
Rush Street Interactive
Slots, table games, game shows, live dealers, slingo, bingo, sports betting
BetRivers.net
Rush Games
✅ Yes
Fliff Inc.
Sports markets
Fliff
✅ Yes
1st Leads Ltd
Bingo games
Bingoport
✅ Yes
LuckyBird
Slots, plinko, table games
LuckyBird.io
✅ Yes
JBC Investments LLC
Online slots, video poker
Loyal Royal Casino
✅ Yes
Living Pixels Studio LLC
Slots, bingo
Ding Ding Ding Casino
✅ Yes
Golden Hearts Games, Inc.
Slots, blackjack, poker, bingo
Golden Hearts Games
✅ Yes
Regal Technologies
Blackjack, baccarat, poker, Andar Bahar, slots
SweepSlots
✅ Yes
SCROOGE LLC
Slots, keno, baccarat, fish games, blackjack, roulette, arcade games
Scrooge Casino
✅ Yes
B2Services OÜ
Slots, table games
McLuck Casino
✅ Yes
Woopla Inc.
Keno, slot games
Funzpoints
✅ Yes
Game Play Network, Inc.
Horse racing with casino games
bSpot
✅ Yes
Joy Media Works
Slots, video poker, arcade, table games, jackpots, fish games
ZitoBox
✅ Yes
Spiral Interactive
Online slots
Gambino Slots
✅ Yes
Skillz Inc.
Bingo, shooter games, solitaire, stand-alone games
Skillz Games
✅ Yes
Virtual Gaming Worlds (VGW)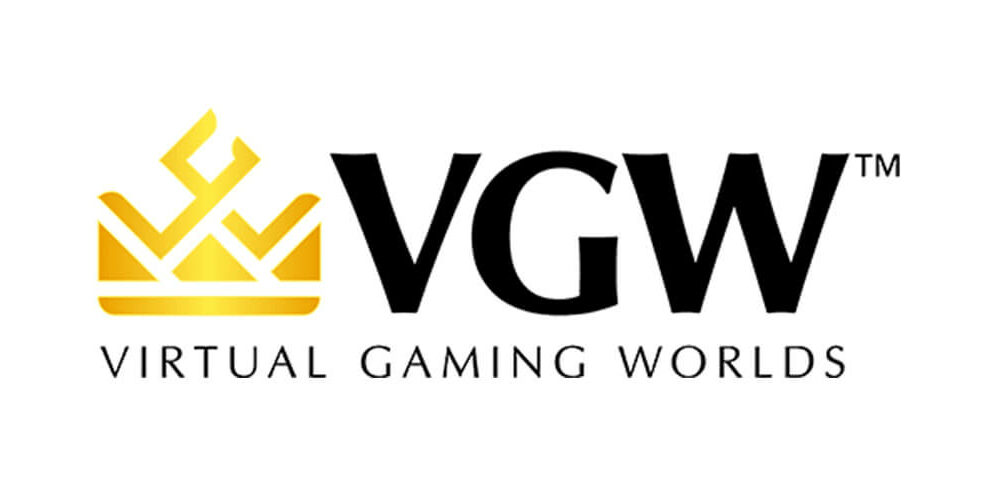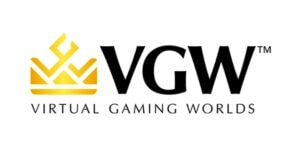 Starting off with the juggernaut of the social casino market. Virtual Gaming Worlds is an Australian-based company founded in 2010 by Laurence Escalante. The company is best known for its sweepstakes casinos, including Chumba Casino, LuckyLand Slots, Global Poker, and the now-closed Scratch Carnival. The current net worth is estimated at $3.7 billion.
Even though it's been operating for nearly 2 decades, Virtual Gaming Worlds first entered the US and Canadian markets in 2017 with Chumba Casino's launch, which offers free online slots and table games.
Chumba Casino was the first sweepstakes casino in the US to use VGW's proprietary technology called sweeps coins, which allows users to play casino games for free and win cash prizes.
The success of Chumba Casino led GW's expansion to game-specific social casinos like LuckyLand Slots, which only offer slot games, and Global Poker, where you can play video poker and live dealer games.
Virtual Gaming Worlds is licensed by one of the top iGaming licensing bodies – Malta Gaming Authority, which means players are playing with the same standard held by real money casinos. Even though VGW is an offshore social casino company, it has become localized, with its headquarters in the United States and Canada.
Yellow Social Interactive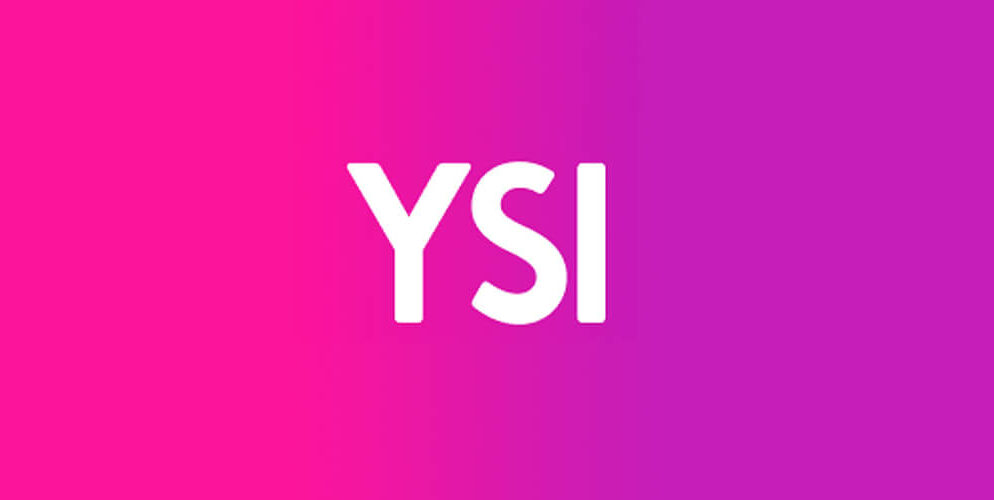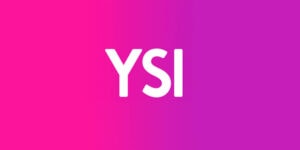 Yellow Social Interactive Limited is a social gaming operator based in Gibraltar. Founded in 2019, the company quickly rose to prominence thanks to its flagship products – Pulsz Casino and Pulsz Bingo, offering players access to over 400 sweepstakes casino games.
YSI was acquired for $1 million by Ollieblox, which is an online game platform organization based in San Francisco, California.
The company is licensed by the government of Gibraltar, which is known for having lenient regulations. Nevertheless, the company ensures that players have a fair gaming experience and a feasible chance of winning real money. To provide a real-life gaming experience, Yellow Social Interactive employs the help of real iGaming studios in providing sweepstakes games.
Yellow Social Interactive sweepstakes casinos' games are free to play and serve as a form of entertainment. However, players can win real cash prizes from their gameplay. This makes them one of the best social casinos to enjoy playing online sweepstakes games and winning real money without risking your own money.
A1 Development
Not much is known about A1 Development except for owning two fast-rising sweepstakes casinos. A1 Development is a new player in the social casino industry game, focusing on providing players with an authentic casino gaming experience by allowing users to play casino games from real software providers.
In addition to offering popular gaming options like slot games, A1 Development also specializes in providing lesser-known titles such as fish tables online. A1 Development is an exclusive partner of NetGame Entertainment in the US, so you get to play one-of-a-kind casino games.
A1 Development might be new, but it has since launched three social casinos – Funrize, NoLimitCoins, and Tao Fortune. These sweepstakes sites offer real online gambling for free with the option to redeem cash prizes.
#4 Playtika


When talking about the biggest social casino brands, it doesn't get bigger than Playtika, with its long history of success in the industry. Playtika started as an Israeli-based digital entertainment company founded in 2010 by Robert Antokol and Uri Shahak and quickly gained attention for its innovative approach to online gaming.
Barely a year after its launch, Playtika was bought by Caesars Interactive Entertainment in 2011, which gave the company access to a wider audience, especially in the US. Under Caesars Interactive Entertainment ownership, Playtika acquired several other social casinos like Bingo Blitz, World Series of Poker, and House of Fun, cementing its position as a leading provider of social gaming experiences.
In 2016, Playtika was acquired by Giant Interactive, a digital company specializing in technical services for media, sports, and gaming companies. Since then, Playtika has continued expanding its game portfolio, acquiring popular social game developers like Seriously, Wooga, and Jelly Button.
One of the key factors behind Playtika's success is the quality and variety of its games. Some of the company's best sweepstakes casinos include Slotomania, Caesars Slots, and Bingo Blitz, each offering a unique and engaging gaming experience. Playtika's games are known for their stunning graphics, immersive gameplay, and exciting features that keep players coming back for more.
In 2021, Playtika made headlines as one of the few social gaming companies to become publicly traded, a testament to its continued success and growth. While Playtika doesn't seem to be stopping anytime soon, it's worth noting that its sweepstakes and social casinos do not offer players the chance to win cash prizes.
BitBetWin/Riversweeps Network
I think it's important to note that bigger does not always mean better, and having more doesn't necessarily equate to being legitimate. This is especially evident in the case of BitBetWin.
While it may not be a sweepstakes owner per se, it is a gaming network that hosts several sweepstakes casinos, as well as internet cafe software and sweepstakes casino games. BitPlay and Sweepstakes.Mobi are similar brands.
Despite its lack of popularity, BitBetWin has gained notoriety for its various creations, such as Vegas-X, RiverMonster, Vegas7Games, Golden Dragon, Orion Stars, Fire Kirin, and RiverSweeps. These have been causing problems in the social gaming industry for quite some time, with many people losing money as a result.
Like many fraudulent companies, BitBetWin does not have much information available about it. Although it claims to be based in Los Angeles, I wasn't able to find a physical location or any businesses registered under the name.
WOW Entertainment Limited
Registration Address: Sovereign House 4 Christian Road, Douglas, Isle Of Man, Im1-2sd
Registration Number: 018038V
Operating: WOW Vegas Casino
Trustworthy: ✅
Social Gaming LLC, Blazesoft
US Registration Address: Social Gaming LLC is 2711 Centerville Road, Suite 400, Wilmington, Delaware, 19808, USA
Canadian Registration Address: Social Gaming LTD is 50 Eileen Stubbs Avenue, Dartmouth, NS, Canada, B3B 0M7
Operating: Fortune Coins, Zula Casino
Trustworthy: ✅
Sweepsteaks Limited
Registration Address: 28 Oktovriou, 313 Omrania BLD, Limassol, CY-3105, Cyprus
Registration Number: HE436222
Operating: Stake.us
Trustworthy: ✅
High 5 Entertainment
Registration Address: High 5 Entertainment, LLC is 1200 MacArthur Boulevard, Mahwah, NJ 07430.
Operating: High 5 Casino
Trustworthy: ✅
Heuston Gaming Malta Limited
US Registration Address: 651 N Broad St, Suite 201, Middletown, DE 19709, USA.
Malta Registration Address: 5th Floor, CF Business Centre, Triq Gort, St Julians, Malta
US Registration Number: 20249193
Operating: Sweeptastic
Trustworthy: ✅
Why Knowing the Sweepstakes Casino Owner Matters
Finding out the owners of sweepstakes and social casinos might be tedious, but it holds a lot of advantages. Below are some points highlighting why knowing the sweepstakes casino company running a brand you play at could help you in the long run.
Legitimacy
Knowing the identity of the owner of a sweepstakes casino goes a long way in knowing if it's credible or a scam. Sweepstakes casino companies with reputable operations have fair business practices, such as fair games with true RNG and equal chances of winning rewards or prizes.
By researching the owner of a social casino, you can determine whether it's trustworthy and legit even before signing up.
License
This is less important in sweepstakes sites than in traditional online casinos, but it goes a long way in assuring players that they adhere to certain regulations and standards. Knowing the owner of a social casino goes a long way in verifying its licensing status and whether it complies with US sweepstakes laws.
Bonus Deals
Bonuses are important in sweepstakes casinos since players aren't mandated to purchase coins to play or win real money. Although no sweepstakes casino has exclusive rights to a kind of bonus, some social casino owners are known to be more generous with promotions – deposit and no deposit – than others.
Take A1 development; instead of offering the standard daily login bonus, players playing in any of their sweepstakes casinos can spin the lucky wheel twice daily. VGW, on the other hand, is quite conservative with its promotions, making it less desirable for bonus hunters. By knowing a company's view on promotions beforehand, you can make a more informed decision before signing up.
Gaming Options/Sources
Sweepstakes casino owners approach games differently. While some favor offering a wide variety of options, some focus on smaller, high-quality collections. Knowing which a company favors will help you decide whether to play there.
Similarly, some social casino companies favor in-house-built sweepstakes games over third-party casino games. So, if you are the type that wants to play casino games from real iGaming studios, it's best to know the game source that such an owner prefers. YSI is the goat if you are looking for games like at real-money casinos.
Reliance
A central reason why knowing a sweepstakes casino owner matters is reliance. Assuming you have enjoyed how a social casino operates but have grown bored of the available sweepstakes games. The best option is often to look for sister sites from the same owner. Doing this will reduce the time you spend researching the company, as you already know how it operates.
Most sweepstake owners have multiple social casinos, often with different game options. For example, if you like VGW's sweepstakes sites but don't like playing slot games, you can sign up at Global Poker to access live dealer games and video poker.
Online vs. Local Sweepstakes Casino Owners
Online and local sweepstakes casinos offer similar products, but their delivery is different. Online sweepstakes casinos are digital and offer their games through websites and mobile apps, allowing them to have a wider reach. These companies often use unique features of traditional online casinos, such as game studios, bonuses, and website layouts, to attract and retain players.
Local sweepstakes casinos, on the other hand, operate land-based social casinos. Their games are usually found in sweepstakes cafes and convenience or retail stores and are only available to players within physical proximity. While there may seem to be little difference between online and local sweepstakes casinos, there are notable differences in terms of accessibility and player experience.
| 🏢Online Sweepstakes Casino Owners | 🏛️Local Sweepstakes Owners |
| --- | --- |
| Wider coverage (online through PC or mobile device) | Access limited to physical locations like internet cafes, arcades, and convenience store |
| Operates 24/7 | Only open for a few hours daily |
| Sweepstakes and social casinos are often licensed | Mostly operates without a license and within gray areas |
| Online casino games are often the same or similar to those of traditional online casinos | Popular casino games options like slots and live dealer games are not often available |
| Verifiable and fair reputations and games | Known to rig games in their favor |
| Have larger prize pool, especially in jackpot games | Lower prize pool |
| Provides higher chances of winning real cash prizes | Often scams people of their winnings |
| Extensive promotions that offer free gold and sweeps coins for free | Players need to make purchases to fully enjoy their sweepstakes casinos |
Summary
There you have it! Sweepstakes casino companies have thankless jobs, given how little limelight is shone on them.
However, they hold all the key information you need to decide whether to play casino games on their platforms. Now that you know the biggest players in the game, you can make informed decisions on where to play.
FAQs
What are the biggest sweepstakes casinos owners?

The biggest and most reputable sweepstakes casino owners are Virtual Gaming Worlds, A1 Development, Yellow Social Interactive, and Playtika.

Which is the best sweepstakes casino owner?

It's a tough question to answer, as many reputable sweepstakes casino owners are doing great in their own right. However, if we must choose, we'd pick Yellow Social Interactive. The company has some of the best sweepstakes casinos, like Pulsz, where you can play over 300 real casino games from iGaming software providers and Pulsz Bingo which is one of the first free bingo sites in the US. The two sweepstakes casinos are free to play, and you can redeem cash prizes for playing there.

How do I know a legit sweepstakes casino?

You can know if an online sweepstakes casino is legit by researching its owner. Check its history, licenses, game providers, and players' reviews. Alternatively, you can check our complete list of legit online sweepstakes casinos.