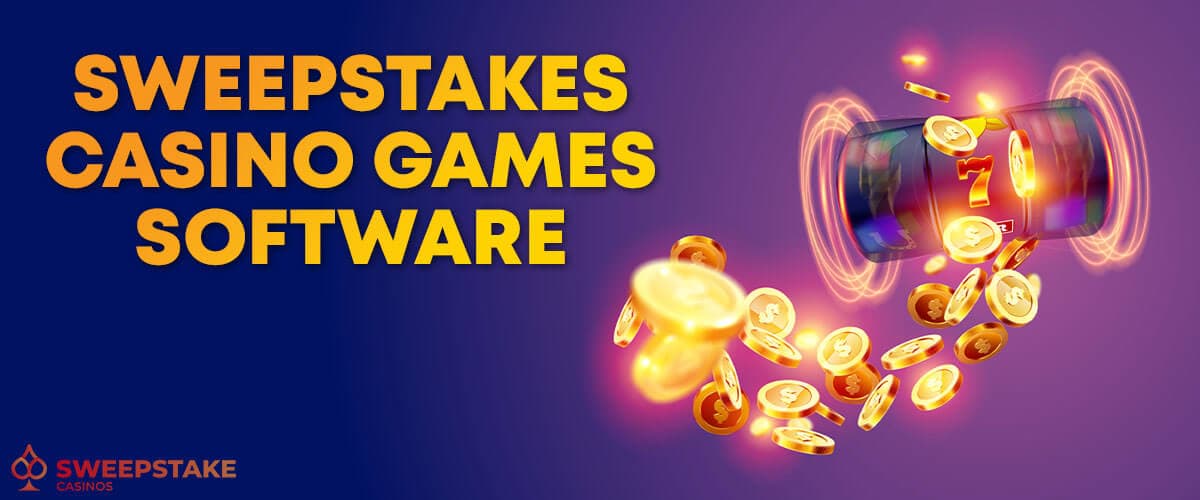 Sweepstakes is a widespread term and marketing strategy in the USA, where an action is required for entry. The motion could be purchasing a product or entering a free contest, with the latter being the most common. In return, entrants can win a sweepstakes prize or a share of it. Recently, the sweepstakes model has been employed within markets and countries where online gambling is not yet legal. The US sweepstakes casinos are a prime example of this integration.
Sweepstakes software is a central part of sweepstakes casinos since it provides the services that internet cafe sweepstakes use, including games. With the emergence of play-from-home online sweepstakes casinos, gaming software has even gained larger importance. Players can access specific slots, table games like blackjack and poker, jackpots, fish games, and more based on each sweepstakes software system apparent at an online casino.
Here, we will explain the different sweepstakes software systems, while below, we provide links to claim bonuses for the best-developed sweepstakes games online.
What is a Sweepstakes Casino Software Gaming System?
It is important to make some distinctions before going further.
Internet cafe sweepstakes games software serves various purposes, such as:
Distribution of a software system that is added to a single computer.
Access is provided to a LAN network of different computers through the main software distributor.
Players can be granted access through the main computer and play the sweepstakes games.
On top of providing games to internet cafes, internet sweepstakes cafe software companies manage invoices, offer customer support, do maintenance to the system, and even provide terminals and equipment.
Here, we focus on play-from-home sweepstakes and online sweepstakes casinos, which are mainly the same thing – although there are differences that we cover later on.
Online sweepstakes casinos do not require maintenance or distribution of the games in the typical way. Instead, this happens automatically via the web, like with real money online casinos. The online sweepstakes casino software can originate from one third-party company or more, with some brands like Jackpot World Casino using proprietary software.
No matter how you decide to play sweepstakes games, understanding the importance of the software is paramount since it will determine your gaming options.
Sweepstakes Games Modes of Playing
Before moving to the specific types, clarifying how you can play sweepstakes games and the potential rewards are essential. This model deviates from the traditional online casino games, working as follows:
Instead of real money, you can play the actual sweepstakes games using coins.
Gold coins can be purchased for money, and you can use them to bet on games. These do not have any value and are only for playing sweepstakes games.
Sweep coins are provided as a "free bonus" for playing, logging in, or purchasing gold coins. They cannot be bought but they can be exchanged for real money.
Using real cash sweepstakes casinos with both currencies is legal in all US states while standing a chance to win real money if you have success playing the games.
Other notes:
Traditional sweepstakes relied on entry tickets, which are not very different from the above mode supported at sweepstakes casinos.
Social casinos use a single non-redeemable currency.
Internet cafes sweepstakes games work by players paying for the time they are playing or gaining coins to play via purchasing items or telephone cards. Essentially, most internet sweepstakes cafes operate like real money casinos, which is illegal, allowing users to buy hours and hours of time to use as casino credits to play slots and other games.
The only legit way sweepstakes games are not classed as real money is when purchases of coins occur instead of real money deposits. No such purchases must be deemed necessary, so all our recommended sweepstakes casinos provide free coins and no deposit bonuses.
Proprietary and Third-Party Sweepstakes Games
With a clear understanding of how sweepstakes casino games work in practice, it should be evident that playing online is the only viable and legit way.
The initial legal online sweepstakes casinos were powered by Virtual Gaming Worlds, using proprietary software. These are all Chumba sister casinos, like LuckyLand Slots and Global Poker. These are extremely popular across the US, despite offering a few games only, mainly ranging from online slots, roulette, blackjack, and video poker. Global Poker is a sweepstakes poker site offering live rooms for different types of players. Progressive jackpots are shared across the whole network of VGW casinos, offering million in sweeps cash prizes.
Online casinos like Pulsz, SweepSlots, and Fortune Coins use third-party software, although the latter also develops some casino games in-house. Generally speaking, being powered by multiple software providers means a more extensive variety of games across several categories. It also means you can play the same games you often encounter at real money casinos like DraftKings and BetRivers. Using Pulsz as an example, its sweepstakes games are products of Pragmatic Play, Novomatic, Belatra, Relax Gaming, NetEnt, 3 Oaks Gaming, Booming Games, and more. These cover video slots, bonus buy games, Megaways slots, jackpot slots, hold and win, etc.
Which Games are better?
The ultimate decision lies with the player since each prefers a specific gaming style. For those looking for variety, independently powered sweepstakes casino games are the safest bet, since big game developers used in real money casinos have already had their software stringently tested and audited for game fairness. Both categories have their pros and cons, though.
Playing proprietary games means you can only access them in a single casino. The element of exclusivity is really important. Also, linking the progressives across several platforms creates a considerable winning potential. However, proprietary sweeps games companies are not obliged to publish their games' RTP and volatility, leaving players in the dark regarding their long-term winning chances. The options available at such casinos are also limited, while the graphics and gameplay are less advanced than real money slots.
For us, the more significant benefit of independently powered sweeps cash casinos is the ability to play real money slots and games you know and love. These are often available in great numbers, offering a more enjoyable experience. Similarly, you can play games with mechanics you know and love without traveling to NJ or PA, like Megaways, cascading, lightning link, etc. A simple Google search also reveals the games' RTP, volatility, maximum win, hit rate, and other crucial elements. And you know these are valid since casino software companies behind our recommended sweepstakes casinos are licensed and regulated by 3rd party iGaming bodies, like the NJ Division of Gaming Enforcement, TST Labs, BMM Labs, MGA, etc.
Our answer? Sweepstakes casinos with 3rd party software solutions are the safest choice!
Top Sweepstakes Casinos With Third-Party Software Solutions
The sweepstakes games software is an essential element, but knowing more details can help you make your final decision. Aspects shared by all the following sweepstakes casino sites are their legitimacy, fairness, and variety of games. Continue for the lowdown.
Pulsz Casino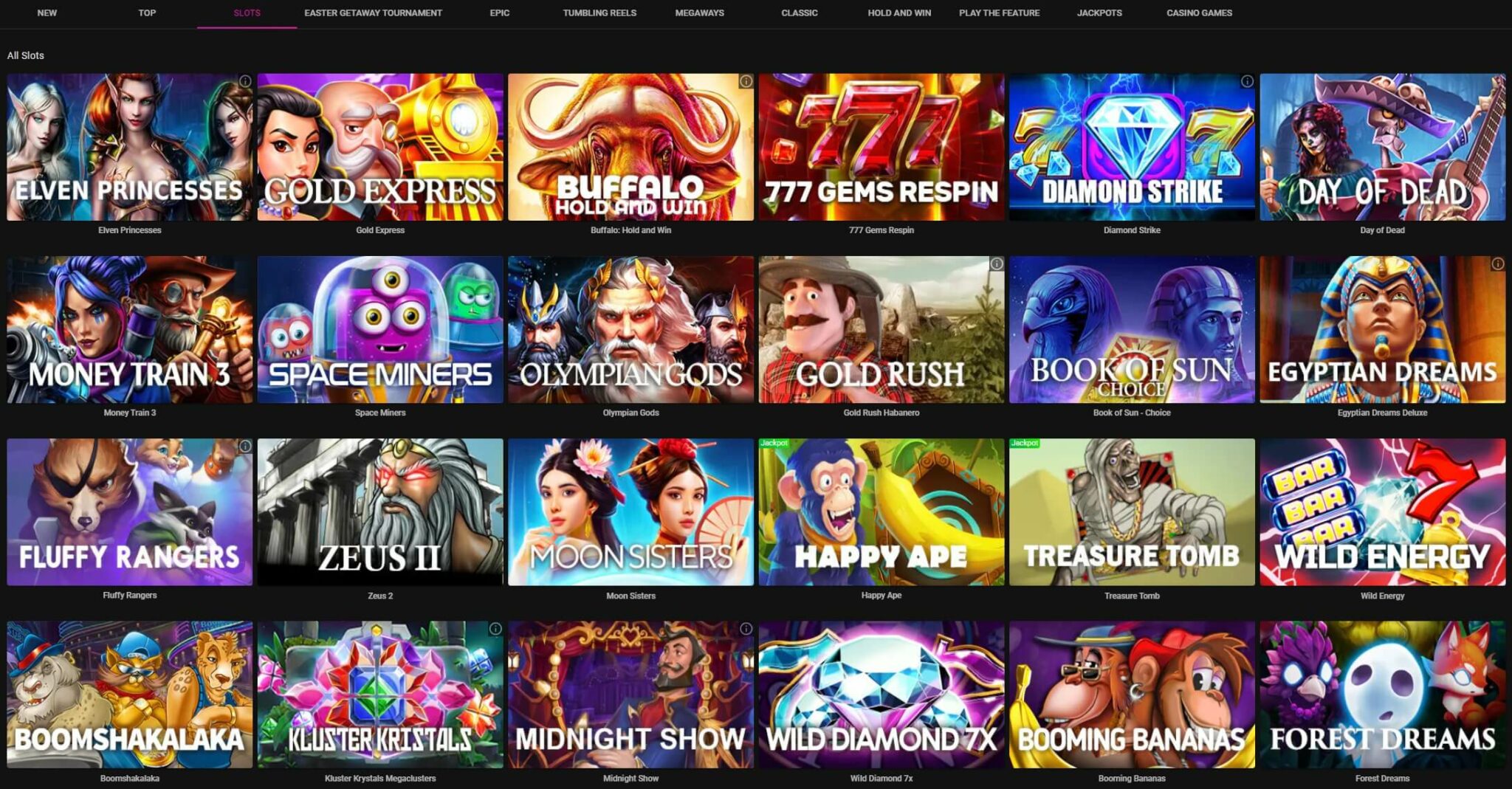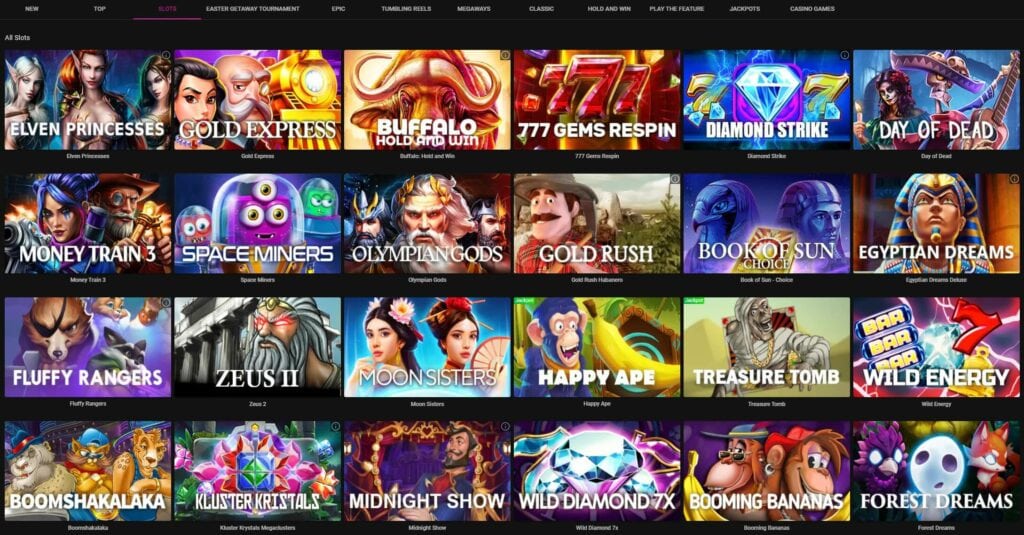 Pulsz is available in all US states outside Washington D.C., and players over 18 years old can join and play 300+ slots, poker, keno, and wheel games. The company has a long list of software partnerships, exceeding 15, which also explains the massive range of casino game options. Konami, Pragmatic Play, Microgaming, Betsoft, and IGT are just a few of the featured developers.
The site runs on sweeps coins and gold coins, following standard sweepstakes principles to be legal. New players using our links win 2.3 SC and 5,000 GC at Pulsz, automatically after registration. Additional bonuses follow up when you log in, play games, or perform other easy tasks like entering tournaments. Cash prizes can be won and redeemed for 50 SC or over.
SweepSlots Casino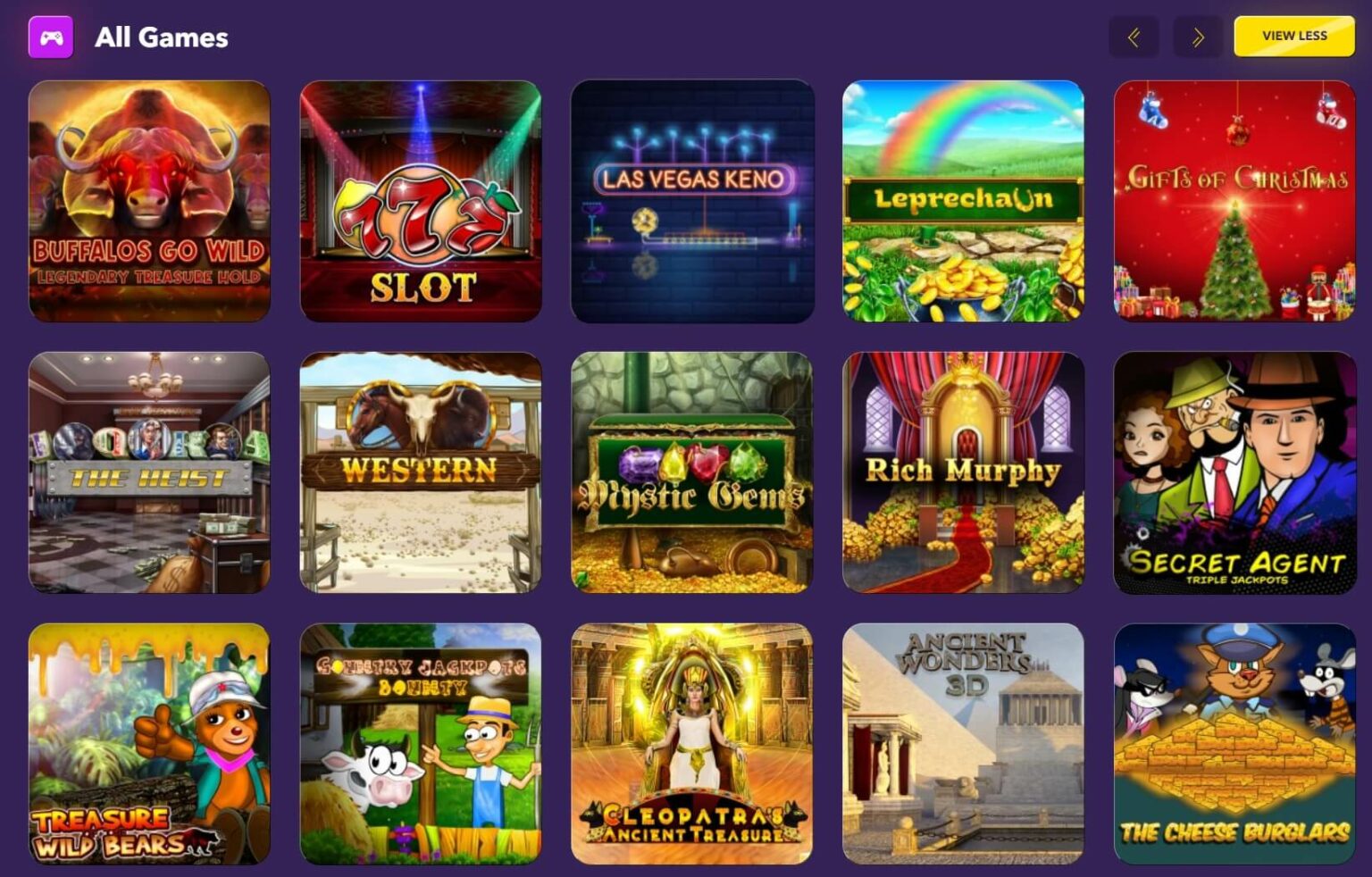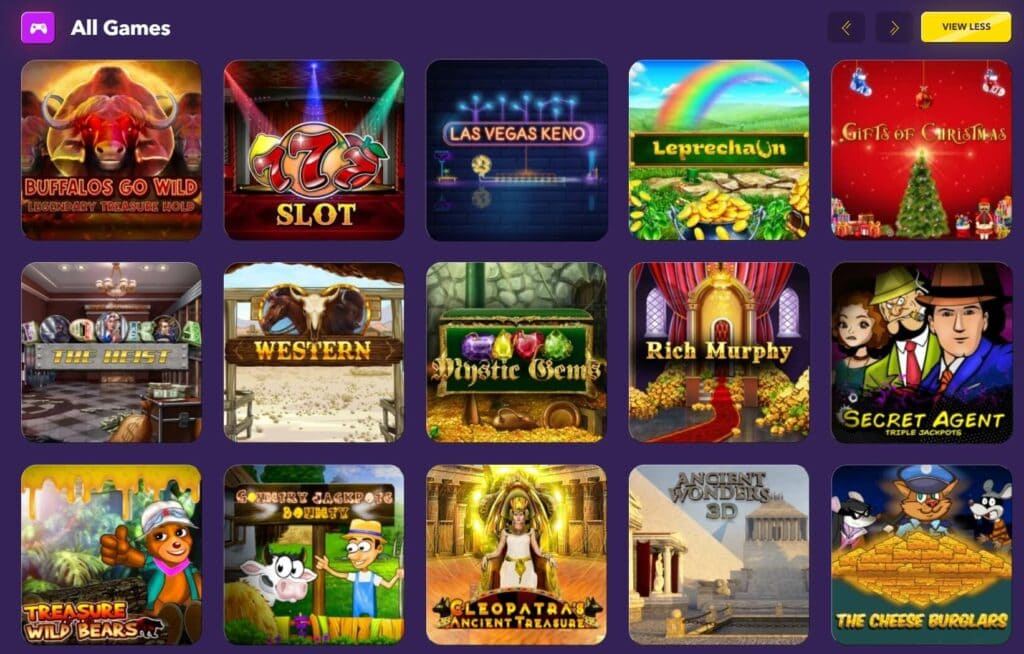 A newer real cash sweepstakes casino powered by Web Scripts. The award-winning company has lent 31 games at SweepSlots, ranging from slot machines to keno and online scratchies. TST checks all games for fairness. Despite the small variety of titles, many SweepSlots games feature 98% and over RTP while sharing four jackpots you can win at any random spin.
We could go on and on about the games at SweepSlots, but you can test them for yourself using 10,000 gold coins and 1,000 sweeps coins with no deposit. Winning with these can lead to real cash prizes. Anyone over 18 years old or over can join and play from 49 states.
BetRivers.net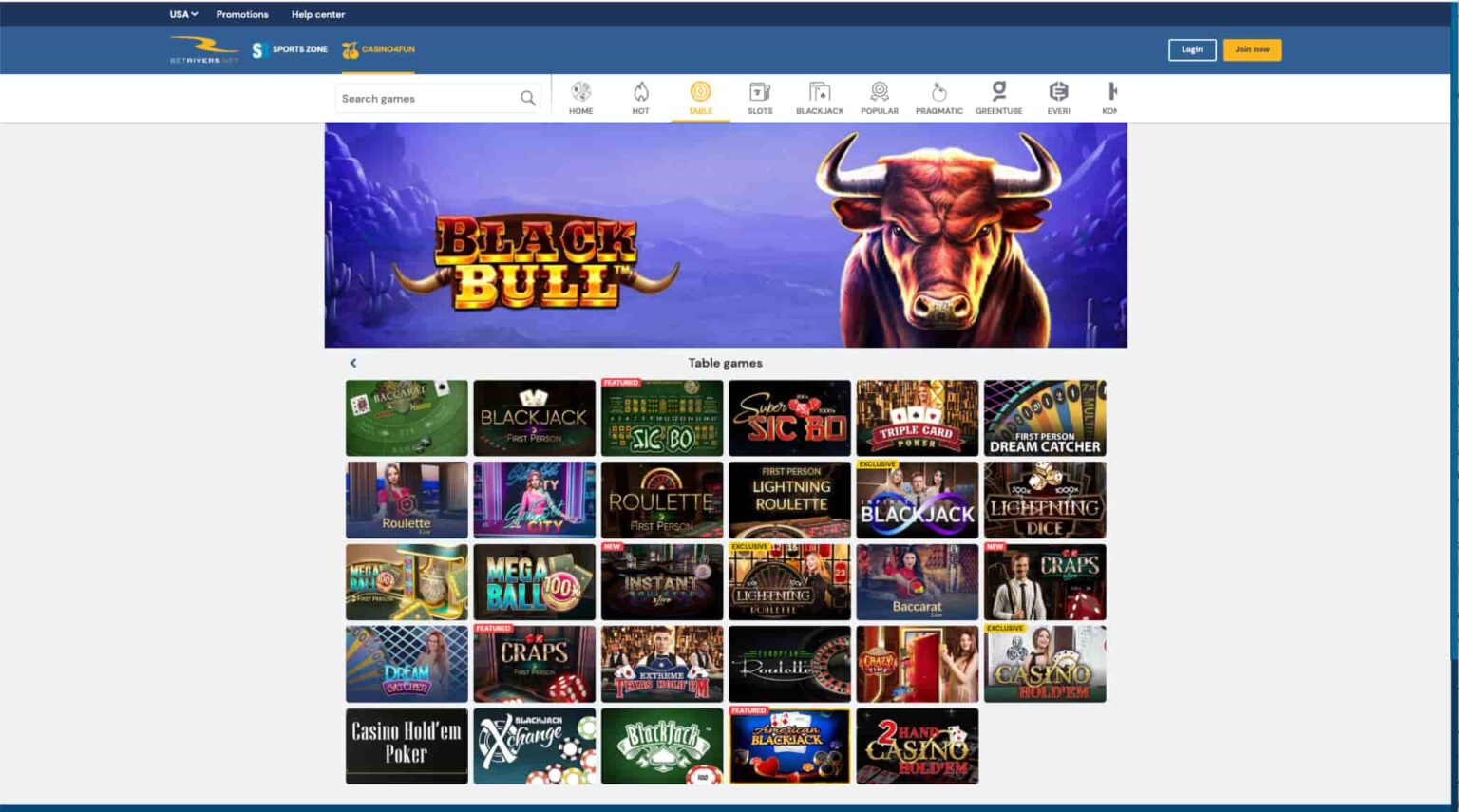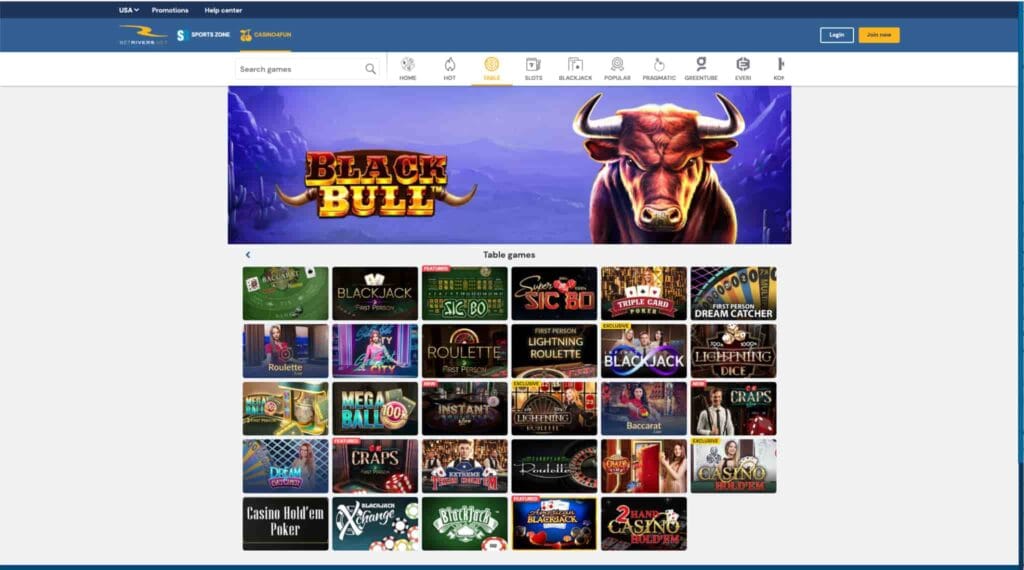 BetRivers Social Casino is a different beast. The site works with a single currency, virtual coins, so you can play free games in the US. Anyone over 21 is accepted. However, you cannot win real money by playing there.
While this might sound disappointing, BetRivers.net offers the same games available at its real money casino and even more that aren't available in real money casinos. This means you can play live bingo, online slots, progressives, live dealer games, poker, keno, game shows, and more. Nearly 500 free casino games are available to you there.
NetEnt, IGT, Microgaming, Relax Gaming, Novomatic, Konami, Pragmatic Play, Rush Games, and Evolution Gaming are behind the BetRivers games catalog. Enter the promo code PLAY200 and have a free test.
Sweepstakes Casinos with In-House Software
For readers leaning towards proprietary software, we offer an overview of your legal sweepstakes casino options below.
Chumba Casino and VGW Sites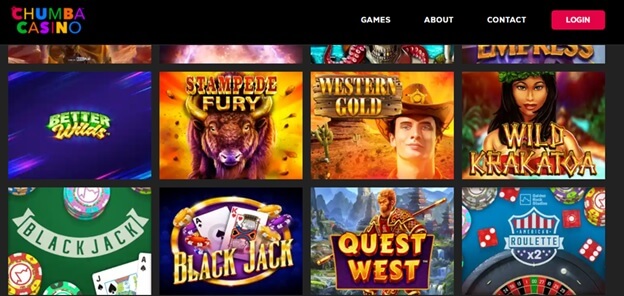 Chumba, LuckyLand, Global Poker, and Scratch Carnival are all products of Virtual Gaming Worlds. All these feature proprietary games. The good news is that they vary across platforms, except for the progressive jackpot games.
LuckyLand Slots – about 50 slot machines
Scratch Carnival – several mission-style scratch games
Global Poker – close to 30 online slots and several stand-alone or live poker rooms
All VGW sites support gold coin purchases and sweep coins redemptions, which is why they became popular in the first place. Use our links, and you can get a bonus for each proprietary sweepstakes casino platform.
Fortune Coins Casino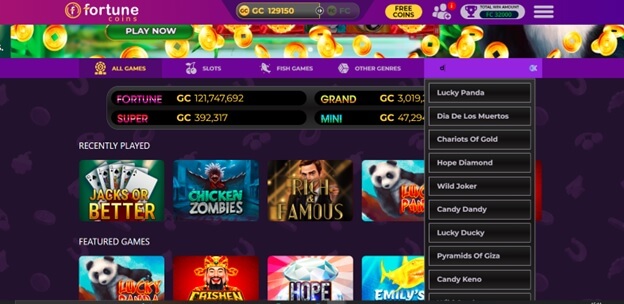 Fortune Coins is a product of Social Interactive LLC, a new company in the sweepstakes games market. They power most of the games at Fortune Coins Casino, with a few originating from Blazesoft and Relax Gaming. New players from all states except WAS over 18 can join and play there.
Instead of sweeps coins, fortune coins are the redeemable currency at the casino. Gold coins are also apparent – 1200 fortune coins and 360,000 gold coins are available on sign-up.
The sweepstakes casino catalog comprises 80 slot machines, all with progressive jackpot, scratch, poker, blackjack, wheel, and fish games. The latter is Emily's Treasure, a multiplayer fish table game that is the biggest hit across all free online casinos covered here.
Gambino Slots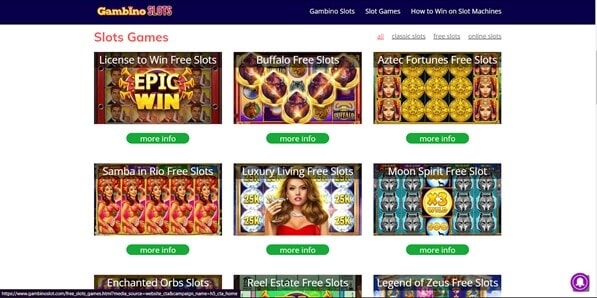 Like BetRivers, Gambino Slots is a social casino running on G-Coins. Players cannot win real cash but unlock new slot machines as they gain XP and complete missions. Spiral Interactive, the company behind Gambino, powers all games exclusively.
New players win 200 free spins and 100,000 G-Coins on sign-up. XP boosts, and other bonuses are available based on activity and in-app purchases. The Gambino Slots slot games have attracted thousands of players, featuring outstanding graphics and fun gameplay. The coverage of different themes has also played an essential role in the casino's massive success. You can join and play today online or via the dedicated social casino apps for Android and iOS devices.
Sweepstakes Games Software Solutions
While the most popular sweepstakes casinos are powered by VGW and independent iGaming companies, there are a few names that dominate this space. Since not all of them are legit nor provide sufficient information on their services, we briefly cover them for your protection.
Casino Web Scripts – this company offers complete sweepstakes software solutions, covering various niches, including slot games with bonus rounds. The interactive sweepstakes by CWS are featured at SweepSlots in the USA and are available exclusively online. Their gaming portfolio exceeds 200 titles.
Chetu – you won't find Chetu-powered casinos. Instead, the sweepstakes software company provides several different services that lead to independent sweepstakes gaming platforms. The range of offerings is massive, from payment solutions to sweepstakes slots, apps, and more. They can also help companies navigate legal compliance issues.
Internet Cafe Games – this company is the largest sweepstakes cafe games distributor. It supports sweepstakes parlor businesses, offering computer terminals, a development team for support, marketing tools, and more. On the downside, it is responsible for establishing shady sweepstakes software gaming systems like Riverslot, WebSweeps, Vegas-X, Paradise Sweepstakes, etc. These started as sweepstakes cafe software and have now become play from home sweepstakes software. Their edge is really tight for the house, with limited stats and sweepstakes game information. However, they include a range of titles that can be combined within a single solution, including fascinating proprietary slots and fish gambling games. Examples include Golden Dragon, Orion Stars, and Fiery Kirin.
Open Collective – this software gaming company is responsible for the Riversweeps app, widespread across USA sweepstakes internet cafes. Lately, it has also attracted attention online, despite its limited range of games. Class II bingo, sweepstakes slots, no-chance games, and table games are available through it. Like the above company, Open Collective doesn't provide information on its developed games, with allegations holding up to 60% of all stakes placed.
Dangers with Internet Cafe Sweepstakes Games Software
A sweepstakes business running the sweepstakes software solutions highlighted above as shady should be avoided. Due to the limited regulation surrounding sweepstakes in the US, such bad actors have taken advantage of the situation.
Instead of creating popular slots, amazing graphics, and fair games, they make minimal effort to produce a handful of games. Players unaware of sweepstakes casinos like Funzpoints, Pulsz, or Chumba often visit internet cafe sweepstakes that use such software. Since these games are rigged, betting real money or purchasing time to play there wastes time and money. They can be manipulated by each business to hold a considerable percentage of the stakes.
Instead, you can join one of the best sweepstakes software platforms like Chumba or Pulsz. Licensed companies power them, and all games are fair, just like on real money online casinos.
Play From Home Sweepstakes Games Software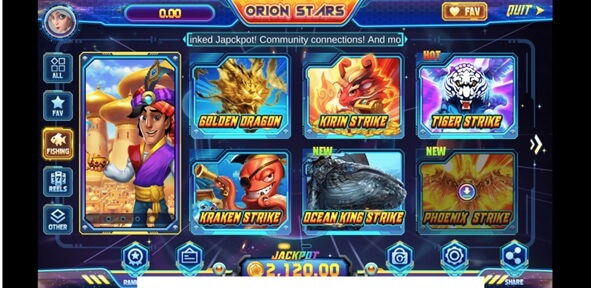 The interactive sweepstakes games used at USA internet cafes have recently moved online, often calling themselves play from home sweepstakes. The market and potential is massive, which is why there is a sweepstakes platform for each of the shady companies mentioned before, like:
More are being continuously created, which is why we warrant your attention. The fact that these sweepstakes software systems moved to apps or online doesn't mean they changed course. You should avoid them at all costs and rely on legit sweepstakes gaming companies powered by top names like Microgaming, NetEnt, Evolution Gaming, and Yggdrasil.
Online Casinos vs. Sweepstakes Games Software
Players who join the best sweepstakes software casinos have nothing to worry about. They can win real money, play the same games as online casinos, and double-check with 3rd parties whether the casino games are fair. Bonuses, technical support, loyalty programs, and popular slot games are available in both. The main perks of online casinos over sweepstakes casinos are:
A wider variety of games
Betting cash directly
Casino apps offered across all US online casinos
The best sweepstakes casinos often work around these downsides by working with the same companies as online casinos while remaining widely accessible and unavailable in a handful of states. Also, there is a no purchase necessary policy, which means you can play on a sweepstakes platform without spending a dime! Yet, sweepstakes casinos are primarily available online or on mobile, without dedicated apps in most instances.
Key Takeaways
Finding the right sweepstakes software is paramount if you want to play at online casinos in all US states. Understanding the key information discussed in this piece can save you money and help you stay safe while playing online.
There are decent sweepstakes casinos powered by proprietary and independent software companies, all provided above. We also highlighted sweepstakes software solutions you must avoid unless you don't mind throwing away your money.
Sweepstakes software is designed to offer free-to-play games, which we make accessible by adding links that unlock instant bonuses at the best online platforms. Get started with free coins, and you can see what we are talking about!