Internet café sweepstakes have been growing in popularity in recent times. Today, you will find so many located in towns that you may confuse them for slot machines gambling cafes, but this is not the case. These locations allow you to play games for predetermined prizes, unlike your typical slot machines, where you play for cash. They are fun and do not require any skill, which is why many players prefer sweepstakes games over real money games.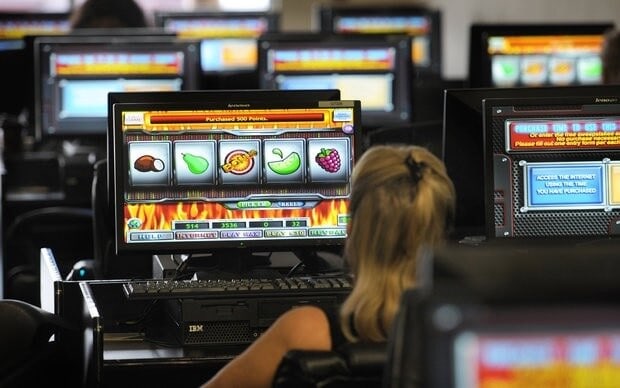 However, finding a sweepstakes café from their location is no easy feat for some people. There are so many options available, with the shady ones hiding in the shadow of the legit ones. Many people have fallen into the wrong hands, and more people are falling each day. Fortunately, there is a way you can play these games without putting yourself at risk, right from the comfort of your home. This is through the help of sweepstakes casinos.
This guide will tell you everything you need to know about sweepstakes casinos and how you can get started on them. By the time you are done, you'll be able to decide if it is better to play sweepstakes online than in Internet Sweepstakes Cafes.
Best Sweepstakes Casinos to Play from Home
Many sweepstakes casinos allow you to play from the comfort of your home. However, not all these platforms are built the same way. Some perform better in terms of bonuses, while others may offer better game selections. Going with the best sweepstakes casino is crucial if you want a quality game experience from home. Fortunately, our experts have done the heavy lifting and put together a list of the best sweepstakes sites you can visit today.
Background into Internet Sweepstakes Cafes
Sweepstakes cafes, also referred to as sweepstakes parlors, are establishments that offer players an opportunity to win prizes when they purchase a service or product – usually telephone cards or internet access. They started to crop up in the US in 2005, and since then, they have blown up in popularity.
Unlike the standard online casino, players don't pay directly to play here. Instead, after they purchase a telephone card or internet access, they can enter the sweepstakes game for free in the establishment. They can redeem prizes by playing on computers provided at the internet café. These computers offer games like the typical video poker and slot machines. Players who play and are lucky enough to win can sometimes redeem prizes. Other times, a player can decide not to play the game, and the computer will show if they win a prize or not.
However, there are many problems with playing on these Internet Sweepstakes Cafes. These establishments work around the laws to remain in the legal region, even though they have been deemed illegal in most states. Still, you will find many scrupulous individuals taking advantage of this to create establishments with unfair practices. Since they are not considered gambling platforms, they are not regulated to ensure fair odds. Anyone with the right resources and know-how can create an internet sweepstakes café and provide games with low RTPs. There have also been many instances where players wagered on these platforms only to be scammed out of their winnings.
Even when the internet sweepstakes café is legit, most channel the least resources to software. One of the more known software providers for internet sweepstakes cafés is Sweepstopia, which doesn't provide info for its games. Thus, when you play on these sites, you have the most frustrating gambling experience. Ultimately, playing on sweepstakes casinos is not worth the trouble when you can avoid these problems and play on a sweepstakes site right from the comfort of your home.
Playing from Home vs. Internet Sweepstakes Cafes
If you have always played on internet sweepstakes cafes, it may be challenging to make a move to playing on sweepstakes casinos. After all, they both let you play sweepstakes games, right? Even though this is true, there are some significant differences between both, which you must note before making a choice. Let's have a look below.
Legality
There is a lot of controversy surrounding the legality of Sweepstakes Cafes, with some states going as far as banning them. For instance, in 2013, they were prohibited in Ohio, Florida, and many other states. Even though they have been able to work around this ban in some states, there are still many complications and legal issues. These operations are not entirely legal, and you may be putting yourself at risk playing games here.
On the other hand, playing online casino games from home via sweepstakes casinos is a different ball game. These platforms operate using the sweepstakes model and are legal in most states, excluding Washington. This means you can play without any worry of falling into the wrong hands of the law.
Convenience
There are many Internet Café Sweepstakes scattered around many towns in the US. However, this does not mean they are easily accessible. If you decide to play on any of these establishments, you'll need to leave home to search for one close to you. This means dealing with traffic and having to interact with other people even if you don't want to. The worst part is that you'll need to play within the operating hours of the internet café.
This scenario is different if you opt to play on a sweepstakes site from home. There are many sweepstakes casinos that you can access right from your PC or mobile phones. Some sites like Pulsz casino have a dedicated social casino app that you can install on your Android device, allowing you to play with the touch of a button. This eradicates the need to leave home as you can easily register and start playing without moving an inch.
RTP Variance
As we mentioned earlier, you may find numerous shady establishments because internet sweepstakes cafes try to work with legal loopholes. These establishments tend to offer low RTP games that are unfair to you, which means you get less of your wagers returned to you in the long run. On the other hand, when you play from home through sweepstakes casinos, you enjoy games with high RTPs of 96% or more.
Can I Play Internet Cafe Sweepstakes Online from Home?
You can play internet sweepstakes games from home through sweepstakes casinos. You can easily register on a sweepstakes casino of your choice from your PC or mobile device, which means you don't need to leave the comfort of your home.
Most sweepstakes casinos like those on our list will require you to register by clicking the sign-up button and inputting your email, name, and phone number to get started. Once these have been provided, you'll instantly be credited with a no deposit welcome bonus which you can use to play any available games.
What Sweepstakes Games Are Available in My Home State?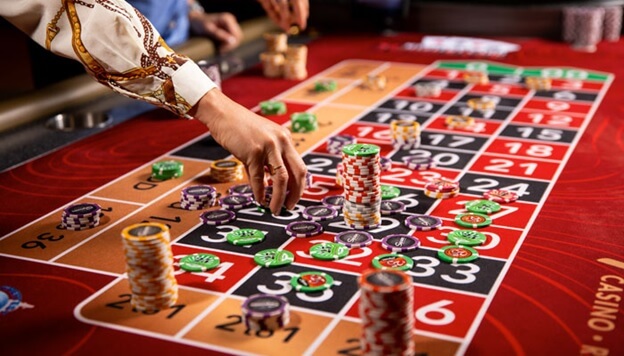 The sweepstakes games you get mostly depend on the sweepstakes casino you sign up on. However, here are some of the major categories of games you'll find on most online casinos.
Online Sweepstakes Slots
These are like your typical online slot titles, where you'll need to spin the reels to land a win. The only major difference is that you play with virtual currencies instead of cash.
Progressive Slots
Progressive slot titles offer lucky winners a chance to win massive gold/sweepstakes cons through a jackpot. These games are connected through a network on sweeps sites, and a portion of bets made by players are kept aside and added to the jackpot. This continues to pile up until a lucky player wins – sometimes leading to massive payouts.
Table Games
You'll also find popular table games on sweepstakes sites like blackjack, roulette, and sweeps poker.
These tend to come in numerous variants, ensuring players who enjoy table games have options to try out.
Other games you can find include:
Keno Games
Fish games
Skill Games
Online Scratchies
Live Horse Race Betting
Strategy Games
Best Internet Cafe Sweepstakes Games
You'll find plenty of Internet Café Sweepstakes games from leading developers today, each offering unique benefits. If you are new to these types of games, it may be hard to choose the right one. Fortunately, we have compiled a list of the best sweepstakes games you can play from home today.
Hot as Hades: This is a popular internet cafe game developed by Microgaming in 2016. It has an above-average RTP of 96.75% and features 3 rows, 5 reels, and 20 fixed paylines.
This mythology-themed game has plenty of characters you'd expect to find in this type of game, including Zeus, Medusa, and Poseidon. It has low to medium volatility and sports numerous bonuses and exciting features, including the Crystal Helm Bonus feature. This feature comes with 5 levels that can land you rewarding cash prizes. You can try this today at Pulsz Casino!
Bells on Fire: This is another popular sweepstakes game that Amatic developed in 2014. It is a low- medium variance game with 5 reels, 40 paylines, and a 96% RTP. Wagers can start from 0.40 per payline to up to 10 per spin on this slot title.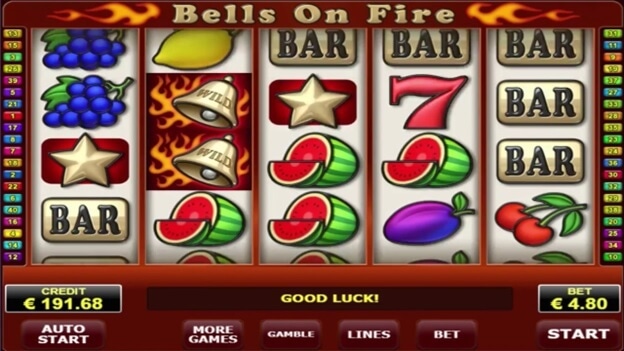 This is a fruit-themed game, so you'll find many common symbols, including plums, watermelons, lemons, and oranges. You can expect to find plenty of unique features in this game, including multipliers, scatters, wild symbols, free spins, and many more. Check it out on Rush Casino4Fun.
Magic Idol: This is your best option if you are searching for a sweepstakes café game that is very easy to learn and features a friendly design and interface. This animal-themed game comes with a 96% RTP and medium variance. It has 3 rows, 5 reels, and 10 active lines, which allow you to make wagers starting from $10 for more chances of winning. This slot machine has a bonus game, free spins, multipliers, scatters, and a 500,000 coins grand prize. Available online at Chumba Casino!
Sam on The Beach: This is an online internet café game with 3 rows, 5 reels, and 243 winning ways developed by ELK Studios in 2015. It has a 96.30% RTP, which is above the average RTPs today. The betting range on this medium volatility slot falls between $0.20 – $100, allowing a maximum win of 227,500. This game also offers many entertaining features, including wilds, scatters, multipliers, and many more. Play it now on High 5 Casino!
Santa's Secret: If you love Christmas, this Christmas-themed slot is worth looking at. It features three rows, five reels, and 50 paylines. This game was developed by Blazesoft and features plenty of symbols that align with the theme. For instance, you'll find a reindeer, an elf, and a mini Santa. Wagers start from 1 coin per line to up to 100 coins per line on this game. To make it fun, the developer has incorporated many features, including wilds, scatter symbol, and free spins. Check it out on Fortune Coins today!
You can find these titles on sweepstakes casinos like those we have recommended. All you need to do is sign in from your device and start right from your own home!
Are Online Sweepstakes Legal Across the USA?
Yes, online sweepstakes are legal in most parts of the US except Washington. This is because you don't play with real cash, so they cannot be classified as a form of gambling. Examples of some of these states include:
Alabama
Alaska
Arizona (Check out the best AZ sweepstakes casinos)
Arkansas
Colorado
Connecticut
Georgia
Illinois
Indiana
Iowa
Michigan
Nevada
New Jersey
New York
Ohio
Pennsylvania etc.
The two virtual currencies used at sweeps cash casinos are sweeps and gold coins. The latter can be purchased but not redeemed, exactly the opposite from SCs that payout real prizes.
Tips To Play Internet Sweepstakes Cafe Games Online
If you have opted to play internet sweepstakes café games online, you are making the right decision. However, there are tips to note before you get started to improve your winning chances when you play online sweeps slots and other sweepstakes games. Here's a look at our top list.
Choose the best sweepstakes site: The first step starts with choosing the right sweepstakes casino. If you settle for the wrong platform, all the other tips are useless. Make sure you go for a sweeps casino that suits your unique requirements and has all the features you want in a site. We have compiled a list of the best options in this guide, but it is still a smart decision to do your research.
Understand the game: Before you play any sweepstakes game, you must follow the guidelines to see how they work. This will give you an insight into how to land winning combinations and the best strategy. You are more likely to lose if you start a game without knowing how it works.
Strong internet connection: Since you'll be engaging in online gaming, you'll want to ensure your internet connection is top-notch. These online games require a solid internet connection; if this is absent, you may end up having a frustrating session. Make sure you already have provision for this before you get started.
Leverage game features and bonuses: Most games come with unique bonus offers and features. These range from free spins, wilds, scatters, multipliers, etc. All these bonuses and features are critical and can make a huge difference in your game. Make sure you understand how they all work, so you can better use them to your advantage to improve your winnings.
Have limits in place: Sweepstakes online games are free but just as fun and addictive as normal casino games. Therefore, it is essential to have set wins and loss limits in place before you get started. Ensure you follow them strictly and stop playing when you exceed these limits. Remember that gambling is an activity that you should engage in for entertainment purposes alone.
Internet Café Software vs Online Sweepstakes
Our site is dedicated to sweepstakes, so we have reviewed and analyzed both types of gaming systems. The following table provides links to online sweepstakes casinos and internet sweepstakes cafe software around the USA. Tap on the links to learn more about each example:
As you can discover from our resources, online sweepstakes are filled with games from the same companies as traditional online casinos. This makes them superior in the gameplay, fairness, and overall experience.
Start Playing Sweepstakes from Home Today!
You can see that when you play internet cafe sweepstakes from home, you enjoy more benefits than heading to an internet sweepstake café. You enjoy games from the comfort of your home, without the fear of running into problems with the law.
There are also tons of games to play, all powered by top developers in the gaming industry. The best part is that all you need to do to start is pick one of our recommended sweeps casinos, register, and start playing – without any deposit! Real cash prizes will still be on the line, depending on whether you'll get a lucky break!