SkillMine casino is more than just a sweepstakes site and app. The sweeps company offers its own platform packed with slots from the likes of IGT and Novomatic, alongside fish games, keno options, and other popular casino table games. New players are treated to a $20 no-deposit welcome offer at SkillMine.net, which is legal across all US states but Washington.
Pros
$20 free sweeps no deposit
Accepts cryptocurrency deposits
3D games from several providers
Cash prizes
Cons
No social media presence
Software linked to sketchy third-parties
Independent sweepstakes cafes and casinos may use SkillMine technology, so the native SkillMine app isn't the only way to play. Regardless, we always recommend playing legitimate platforms like SkillMine.net or the sweeps aggregator BitBetWin. SkillMine casino supports Bitcoin payments and the most popular banking methods.
We also enjoyed several ongoing promotions while checking out SkillMine. There is also a referral scheme available for getting friends involved. SkillMine.net looks relatively impressive at first glance, but most players prefer better-known options. Read more below, although you should prefer safer alternatives available to all US players like:
What is SkillMine.net?
SkillMine.net is an online sweepstakes casino and software provider. Additionally, the business helps employees and customers via internet cafe and gaming technology consulting. Players need to purchase Sweeps Coins to play SkillMine slots and other games. These are available as coin packages but can also be won via games and various ongoing promotions.
SkillMine slots can be played on desktop or mobile devices. Android players can download the SkillMine app via an .apk file while iOS users can play through their mobile browsers. We'll explain everything you need to know about SkillMine.net in this review. For now, there is some essential information below:
🎰SkillMine.net Casino
🌐Website
https://skillmine.net/ / https://bitbetwin.az/skillmine-games/
🎁SkillMine Welcome Promotion
$20 no-deposit bonus
🎲Social Casino Games
Slots, Fish, Keno, Poker
💵Minimum Deposit
$1.99
🤑SkillMine Real Money Prizes & Minimum Withdrawal
No Limits
💳Payment Methods
VISA, Mastercard, American Express, Maestro, Cryptocurrency
📱Availability
Website, Android
SkillMine Apk Software Key Selling Points
SkillMine.net users enjoy various benefits. These include:
Cryptocurrency payments
Slots from popular developers like Novomatic and IGT
Several ongoing free coins promotions
Exciting community jackpots
State-of-the-art 3D slot graphics
Almost 100 different games
How to Download SkillMine.net Casino App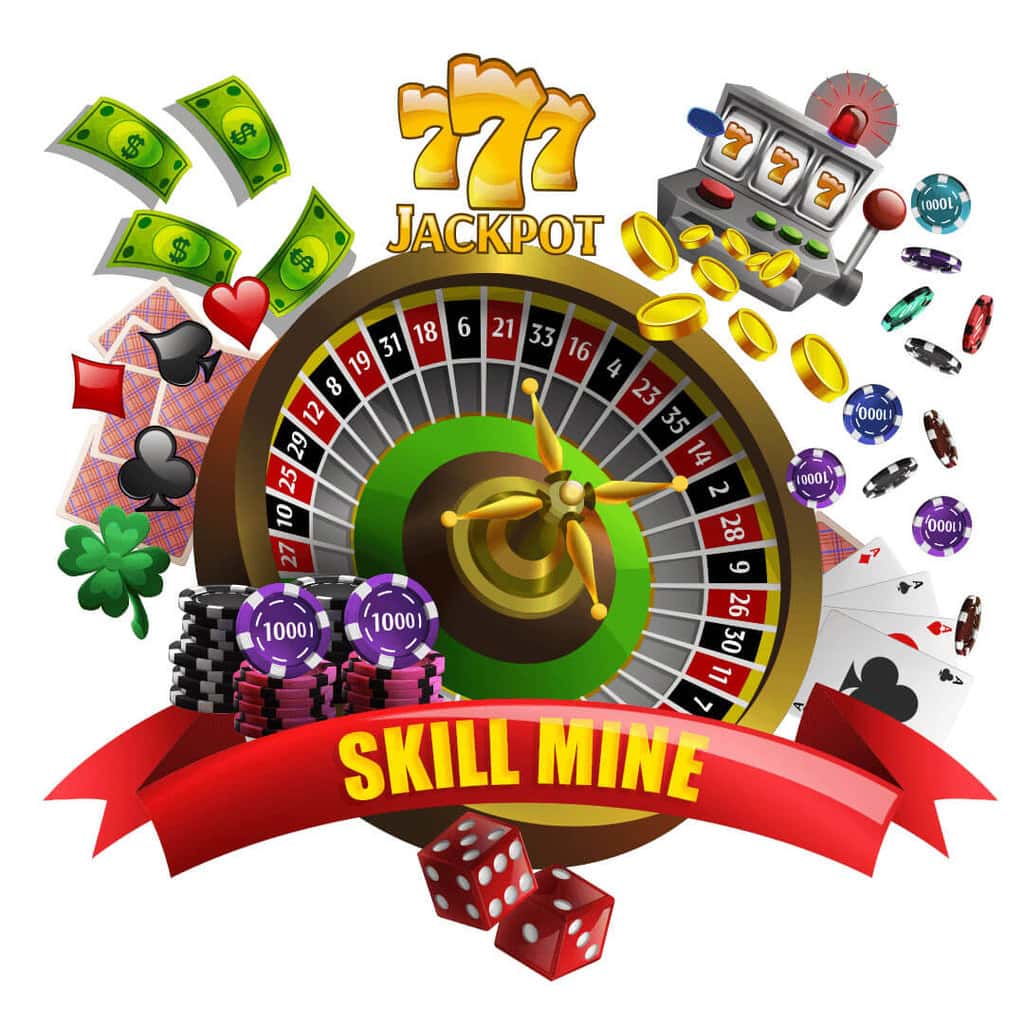 Playing SkillMine casino games is simple on your desktop using platforms like BitBetWin. Download the SkillMine app for an even slicker experience. Players of all experience levels will find this process very straightforward. We'll show you how it works below.
SkillMine Android APK Download
SkillMine.net has a dedicated Android casino app, but it isn't listed on the Google Play store. Never fear, as it's still easy to download and install. Here's how:
Go to skillmine.net
Press "Download for Android"
Accept permission to download the SkillMine .apk file
Press "Install" and "Allow From This Source"
Enter your SkillMine login or create an account
Purchase some sweeps coins to start playing.
SkillMine iPhone App Download
We couldn't find a dedicated SkillMine iOS app. Apple users can still play SkillMine.net slots and other games from their mobile. You will need to use the SkillMine mobile browser site instead of a mobile application. Follow the steps below to get started:
Head to skillmine.net
Enter your SkillMine login or start the registration process
Purchase coins and search through the many game options to get started
SkillMine.net Casino Bonus
SkillMine casino is impressive regarding its ongoing promotions and other bonuses. Players receive a $20 no-deposit login offer to begin with. A variety of other SkillMine free money offers follow. Consult the table below for the facts:
| 🎁RiverMonster Bonus | ℹ Information | How to Claim❓ |
| --- | --- | --- |
| SkillMine Casino Welcome Offer | $20 no-deposit bonus | Click here! |
| First Coin Purchase Bonus | 50% on 1st purchase. 20% extra on 2nd and 3rd purchases | Purchase sweep coins |
| Referral Bonus | $10 bonus | Refer a friend using your unique link and ask them to spend at least $20 |
| 50% Weekend Bonus | 50% deposit match | Deposit at least $50 on a Saturday |
| 20% Cashback Bonus | 20% of your total loss returned | If your balance is below $1 you'll receive 20% of your losing stake |
| Daily/Weekly/Monthly Login Bonus | Free sweeps coins | Login regularly to take advantage |
| Social Media Promotions | Free sweeps coins | Share your progress on social media |
SkillMine Sweepstakes Casino No Deposit & First Purchase Bonuses
Register at SkilMine's official partner BitBetWin to receive a no-deposit $20 offer on the house. If that isn't enough, players also receive bonus percentages on their next three deposits. This is how it works:
1st Purchase: 50% extra sweeps coins
2nd Purchase: 20% extra sweeps coins
3rd Purchase: 20% extra sweeps coins
Referral Scheme
There isn't a SkillMine slots VIP program, so players looking to climb the ranks should opt for other sites like Chumba Casino. However, we were happy to find a SkillMine.net referral program. Send a friend your unique referral code, and you'll both receive a $10 bonus after their first $20 deposit.
SkillMine Casino App Overview & Information
If your only exposure to sweepstakes casinos has been more established companies like Pulsz Casino or BetRivers.net, you may find SkillMine slightly more confusing. The company offers software and consultancy solutions to other brands alongside its own app and SkillMine slots. For example, BitBetWin is the leading supplier of SkillMine games.
Online sweepstakes platforms and land-based sweepstakes cafes are increasingly prevalent across the US because they don't fall under strict gambling laws. Players don't use real money with SkillMine technology, buying or winning virtual sweeps coins instead. These can be redeemed as real money prizes if you're lucky enough to win.
Creating a SkillMine.net Sweeps Casino Account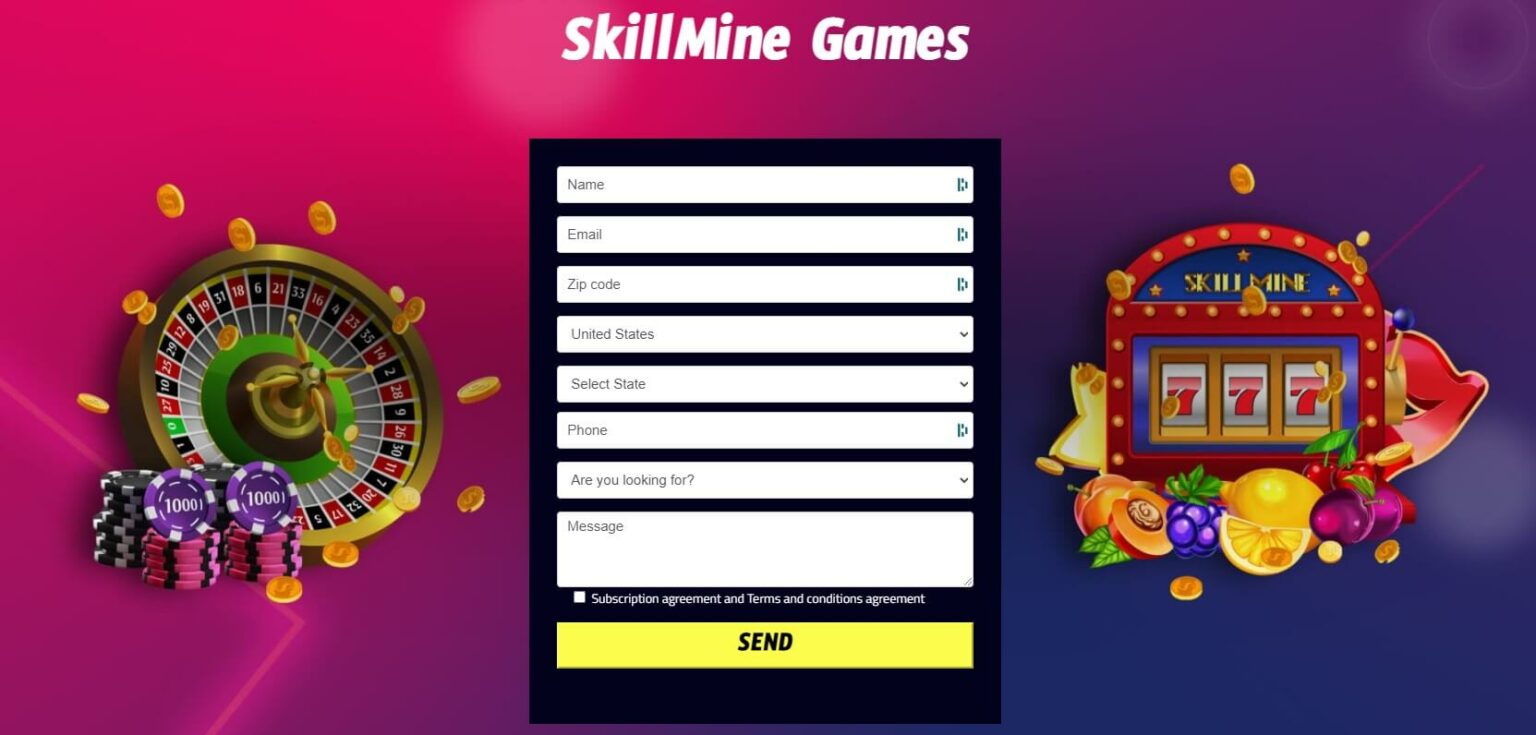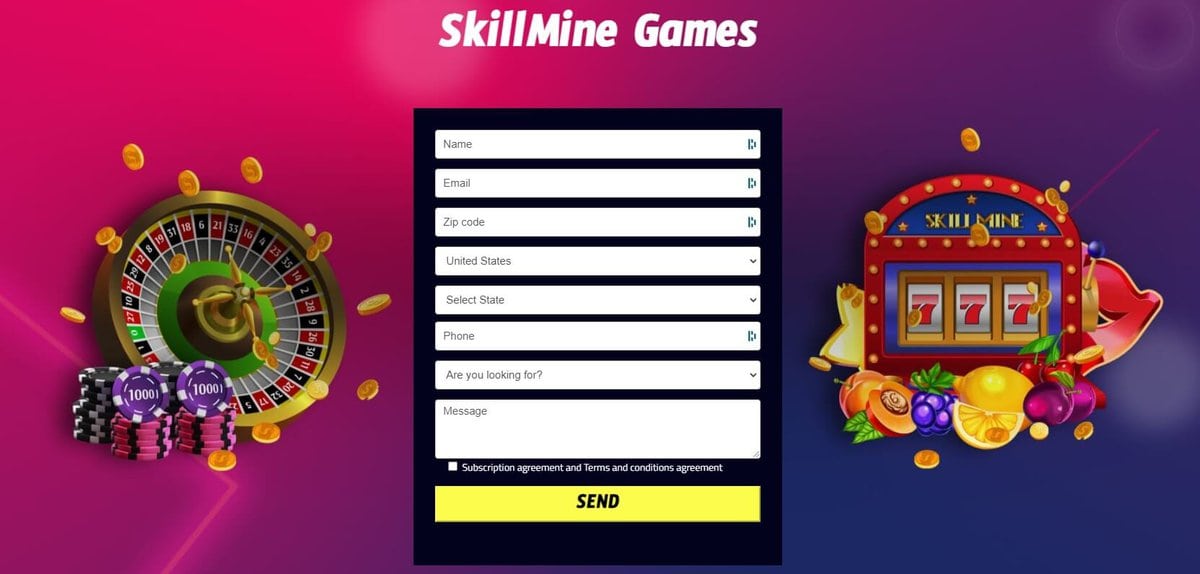 You will need to create a SkillMine login before playing slots on its mobile app or website. Instructions on how to do so are below:
Head to a SkillMine partner like BitBetWin
Press "Register"
Fill in your name, email, and cellphone number
Choose a username and password
Go to www.skillmine.net or open the app and enter your login
Purchase some coins and start playing
Unlike more established sweepstakes casinos, registering at SkillMine requires the use of partner sites like BitBetWin. Don't be surprised by this, as SkillMine.net is more of a software provider than a dedicated sweeps platform itself.
How to Get SkillMine Coins
Players at SkillMine.net enjoy various ways of obtaining coins. The easiest method is through a coin purchase, although this will cost you. Alternatively, using a few of the techniques below will grant you free SkillMine coins:
Referring your friends
Sharing your progress on social media
Playing exclusive or new games
Logging into your account daily
Sweepstakes Casino Games at SkillMine.net
No wonder independent sweepstakes sites and cafes hanker for SkillMine games, as they are exceptionally well-designed. Focusing on state-of-the-art 3D graphics, fun bonus features, and top-tier game variety, SkillMine.net will be perfect for various types of players. With 200+ options, it's one of the better game collections in the industry.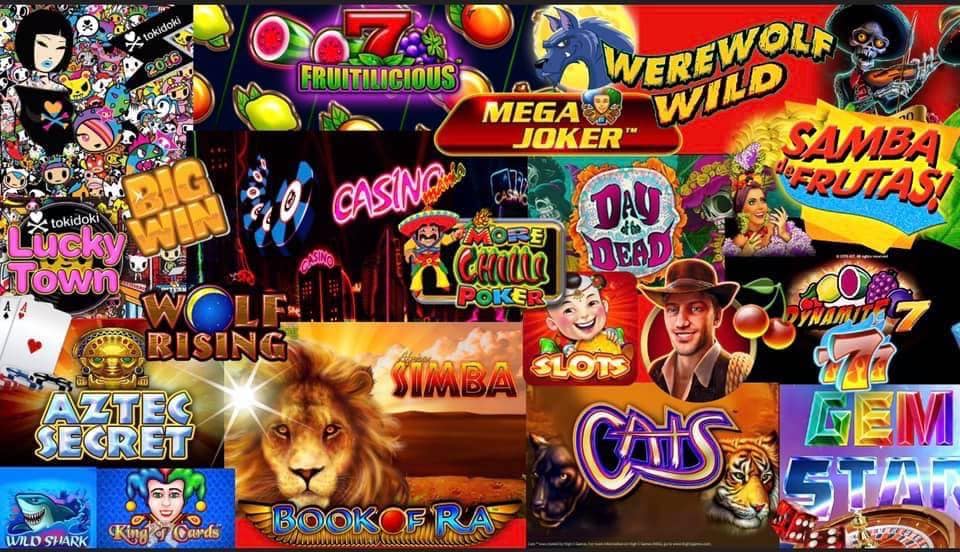 SkillMine Slots
Alongside its own SkillMine slots, the sweepstakes platform and software provider also offers games from popular developers like Novomatic and IGT. This is a nice touch, as some other sweepstakes sites only have exclusive in-house slots. SkillMine technology results in beautifully rendered games packed with free spins bonuses and other exciting features.
Our favorites include:
Marco Polo
Lucky Wolf
Pharaoh's Gold II Deluxe
Fish Games
SkillMine.net advertises fish games, although the selection is quite poor. We advise heading to Fortune Coins if you want to play multiplayer fish games. The sweepstakes casino is by far the best for this.
Other Casino Table Games
SkillMine casino is more than just a slots and fish game platform. We were quite impressed to find poker, keno, blackjack, and roulette games available. The slots catalog has evidently had the most focus, but there are plenty of traditional table game enthusiasts to enjoy. Poker is a particularly nice option to have.
Banking
One big positive to SkillMine casino is the ability to deposit via cryptocurrency through its BitBetWin partner. Players can also use several other payment methods, creating a nice amount of variety here. Secure SSL encryption means you don't have anything to worry about, and we didn't notice any dodgy deals or links either. Press "Deposit" to get started with adding money to Skillmine. Here is a roundup of the SkillMine.net banking methods:
| 💳Payment Method | 💵Mix/Max Deposit | 💵Min/Max Withdrawal | ⏱️Processing Time |
| --- | --- | --- | --- |
| VISA | $1.99/Unlimited | Unlimited | Up to 48 Hours |
| Mastercard | $1.99/Unlimited | Unlimited | Up to 48 Hours |
| Maestro | $1.99/Unlimited | Unlimited | Up to 48 Hours |
| American Express | $1.99/Unlimited | Unlimited | Up to 48 Hours |
| Bitcoin | $1.99/Unlimited | Unlimited | Up to 48 Hours |
| Coinbase | $1.99/Unlimited | Unlimited | Up to 48 Hours |
Is SkillMine Casino Legit?
SkillMine.net passes the first step for deciding how legit a sweepstakes casino is, with full SSL encryption on the website. It means all payment data and personal information will be secure, so you can play sweepstakes games without having to worry.
Safety & Regulation
SkillMine software is licensed and regulated by the relevant authorities, from what we can see. Customer safety on the Skillmine.net website, app, and official BitBetWin partner is ensured with valid SSL certification. Unfortunately, there is only so much Skillmine casino can do to ensure third parties are using its software in a safe and fair way. Bear this in mind to avoid scammers.
Customer Service
As good as SkillMine technology might be, there will still be times when you need customer service. The customer service team claims to be in business 24/7, although there's no indication of how long it takes to get a reply after filling in the web form. Players using the BitBetWin platform have access to a live chat. In our tests it performed quite well, with a response coming within a few minutes. Safer sweepstakes casino alternatives have better customer service, but SkillMine casino's options aren't bad.
SkillMine Social Media
One department where SkillMine.net falters slightly is social media. There aren't any pages with over 1,000 likes, and the ones we could find didn't have many posts. SkillMine slots social media pages certainly aren't the place to go if you're looking for bonus promotions or a tight-knit community.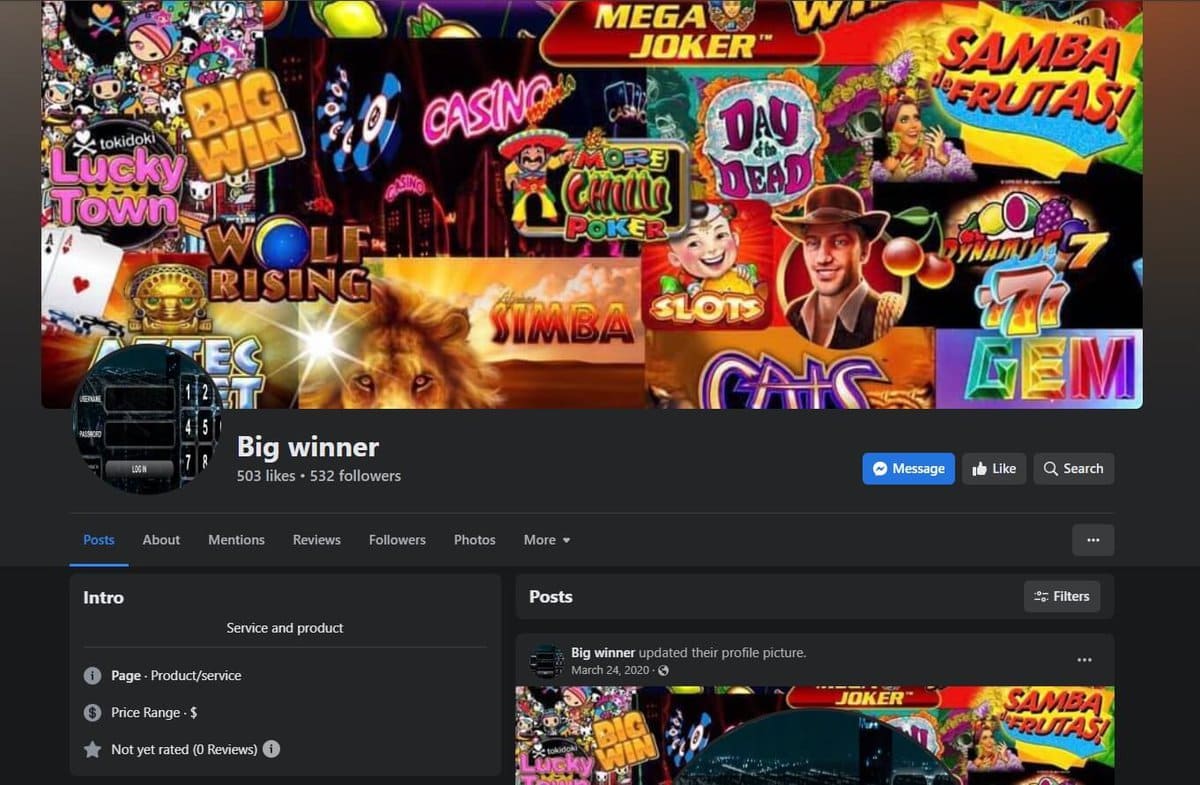 Should You Play at SkillMine Casino App?
Players at SkillMine casino enjoy various benefits. There is a varied selection of sweeps games, with rarer options like poker and keno alongside the usual suspects such as slots. The $20 no-deposit welcome offer is a great way to start your sweepstakes journey, and a consistent stream of free coin promotions keeps the good times rolling.
The positives are all well and good, but we cannot deny that SkillMine.net is problematic in some other areas. First and foremost, the fact that third parties can build their own sweeps platforms using SkillMine technology is worrying as it opens the door to scammers and cybercriminals. Safer and ultimately better sweepstakes platforms include:
Our Ratings for SkillMine Sweepstakes Casino
The SkillMine app and desktop casino platforms are fun ways to enjoy online gambling without the financial outlay. Players have so many different ways to earn free coins, so you could feasibly play for weeks or even months without spending any money. Additionally, real money prizes are on the cards if you are lucky enough to win.
We were impressed with the nice range of games, especially as SkillMine.net offers poker. It's always nice to see popular slot developers like IGT represented as well. Unfortunately, the lack of an iOS app cuts off some points. We also have some slight safety concerns stemming from fears of SkillMine technology falling into the wrong hands. Ultimately, we still recommend playing at better options like Funzpoints, Fortune Coins or Pulsz Casino.