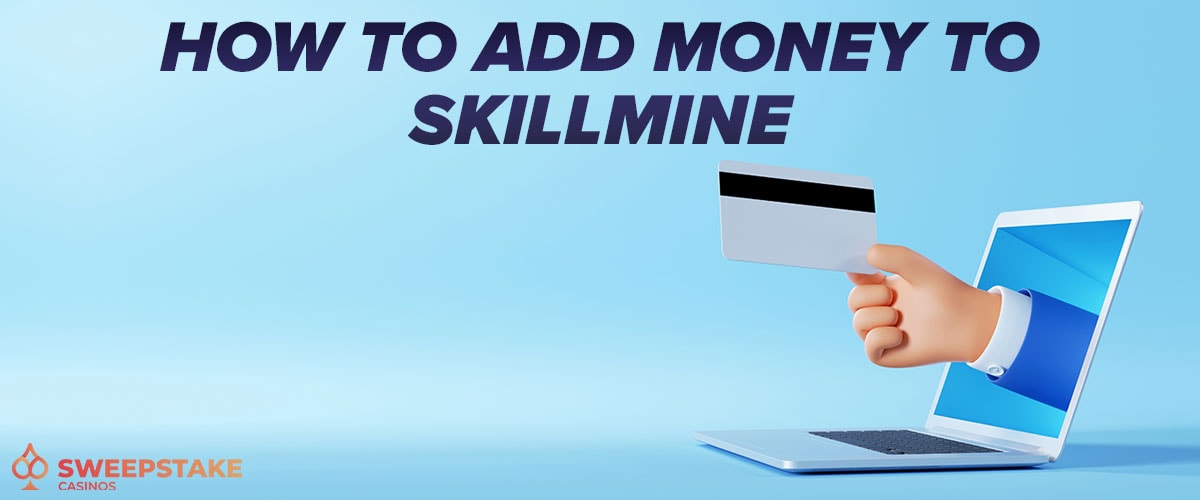 SkillMine Casino is a sweepstakes platform and gaming system provider with a range of slots and other iGaming titles. It's similar to other companies like Riversweeps and Vegas-X, with land-based sweepstakes cafes able to use the software. Players can also play directly on SkillMine.net, but the registration, payment, and login processes are cloudy at best.
There is very little information about how to sign up and play, which is a hallmark of these untrustworthy sites. Nevertheless, SkillMine is better than most, offering legit slots from IGT, Novomatic, and other verified providers. There is also an Android app available, but we cannot recommend it due to a lack of data and the worrying need to manually accept permissions when installing.
The sweepstakes-style platform is legal across all US states other than Washington. Players must purchase gold coins or sweepstakes coins instead of gambling with real money, with the latter redeemable for actual cash prizes. This mechanic has seen great success with legit sites like Pulsz Casino and Fortune Coins, paving the way for a whole host of other platforms we're not so fond of for various reasons.
There is next to no information on how to add money on SkillMine or create an account on the official website, which is one of our main grievances. The SkillMine.net website only has a login screen, where players must presumably acquire a PIN code by emailing or reaching out via social media. Throughout our research, we found playing via the sweeps aggregator BitBetWin to be your best bet. Before we explain how to purchase virtual currency, play and utilize some legal sweeps hacks, here is the basic banking information:
🎰SkillMine
💳Payment Methods
Bitcoin, CashApp (via BitBetWin)
💵Minimum Deposit
$10
💰Withdrawal Limit
$50
🎁Welcome Offer
N/A (BitBetWin offers $5 no-deposit bonus and 50% first purchase match)
📱Accessibility
Mobile App, Browser
🎲Games
Bingo, Slots, Fish, Video Poker
Make Easy Payments & Get Free Money
One of the main sweepstakes casino characteristics is that no purchase is necessary to start playing. This is what keeps these platforms legal, as operators must eliminate the "consideration" aspect, so they are not classed as actual gambling. Players can, therefore, enjoy numerous no deposit promotions, with both gold coins and sweepstakes coins on offer.
Unfortunately, there is far less information regarding SkillMine free money promotions and purchases than other legit alternatives. Paying via BitBetWin is the only concrete option we could find, requiring cryptocurrency payments using CashApp, Binance, Coinbase, or Kraken. Purchases start from $10, but make sure you choose the right sweepstakes gaming system, as there are many to choose from.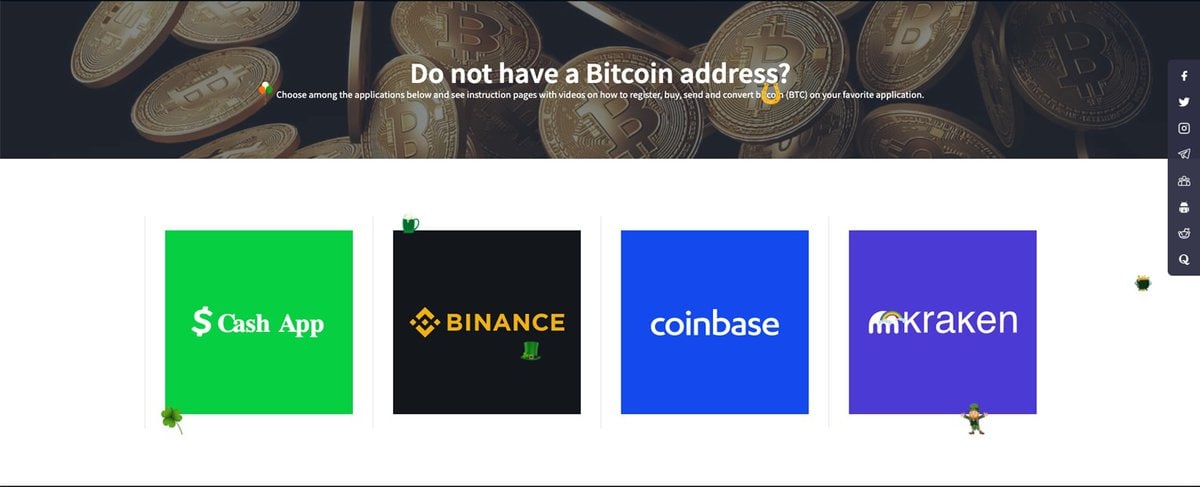 Working out how to add money on SkillMine is unnecessarily difficult. If you want our advice, check out the range of verified platforms like WOW Vegas and Pulsz Casino. These sites are also legal across the US (other than Washington, Nevada, and Idaho) and offer far more free gold coin and sweepstakes coin opportunities. They also have far better game libraries, secure payment methods, and, in the case of Pulsz, a highly-rated mobile app. These are our favorites:
Checklist to Add Money to SkillMine
There are very few details regarding making coin purchases to play SkillMine games, but our expert sweepstakes team can deduce a few things from the industry's general mechanics.
These platforms don't need an actual gambling license to operate, although they still need to run a few checks to be legally sound. Sites like BitBetWin and SkillMine toe the line between legality and illegality more than most, so a few of these requirements might be omitted. Generally speaking, this is a basic checklist of what you'll need to do before purchasing gold coins and sweepstakes coins:
Create a SkillMine.net account
Verify your email
Complete identification and residency checks
Confirm a payment method
Finalize transaction method
For anybody familiar with real money US gambling, you'll find that many of the requirements are similar to funding conventional online casino accounts. The main differences are that free currency offers are consistently available at sweeps casinos, and the general legal framework is less strict.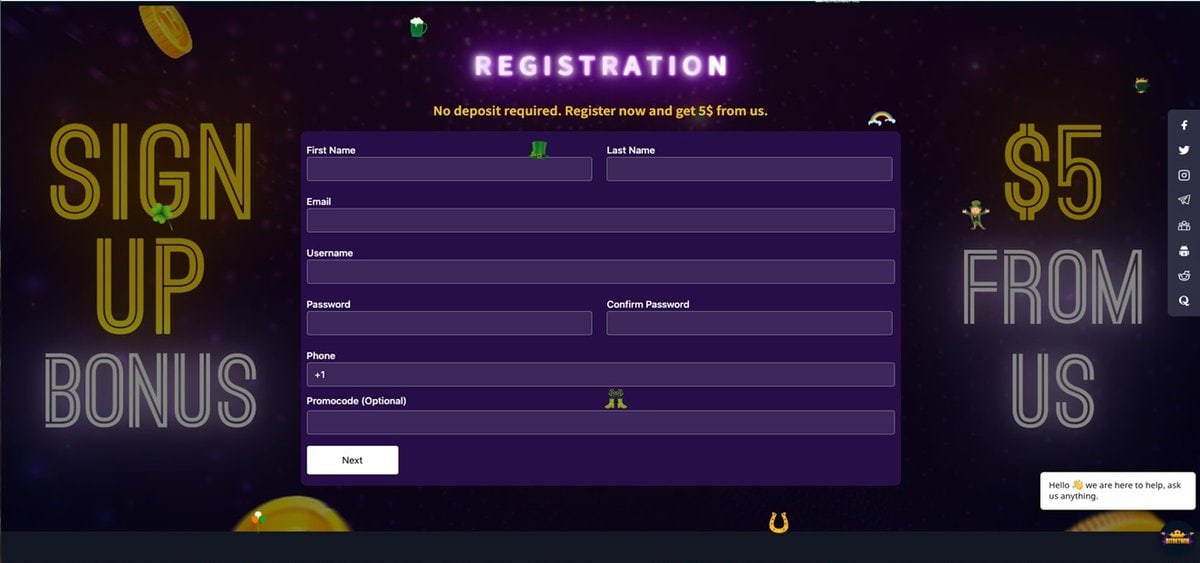 Steps to Add Money to SkillMine
As mentioned, we couldn't find many details regarding how to make SkillMine coin purchases on the official website. Going through BitBetWin is probably your best bet, but bear in mind this platform only accepts Bitcoin. Check below for a summary:
Step 1: Create a SkillMine Account
The first step is creating a SkillMine account. You can get in touch via email or social media to do this, but registering with a BitBetWin bonus code is arguably the easiest option. Head to the website and press "Register'. You'll then need to fill out the sign-up form. This contains your full name, cell number and email address while also requiring a username and password.
Step 2: Verify your Account
Next, watch out for a verification link in your email inbox. Click on this and follow the instructions to validate your profile.
Step 3: Login at SkillMine Casino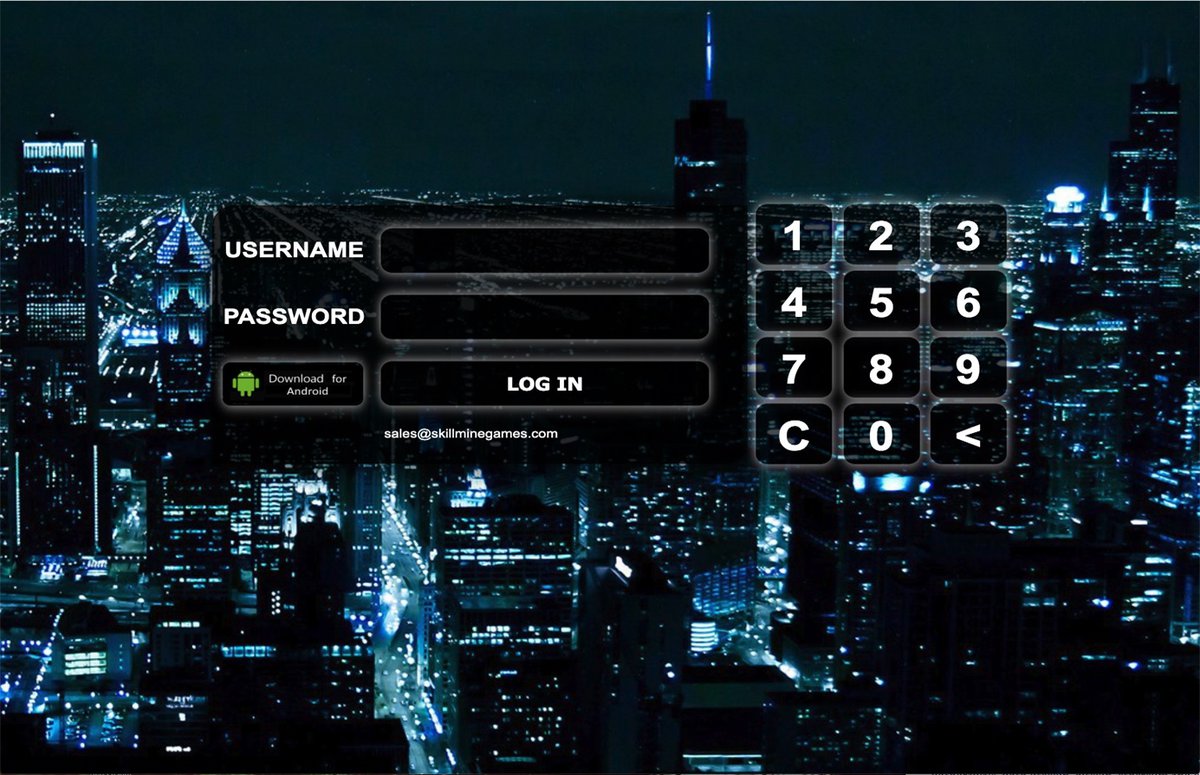 After verification, you'll receive your SkillMine Casino credentials. You can use these to log into your account via the official website, although we've heard about various problems going down this route. We recommend logging into your BitBetWin account using the same credentials and going from there.
Step 4: Select a Banking Option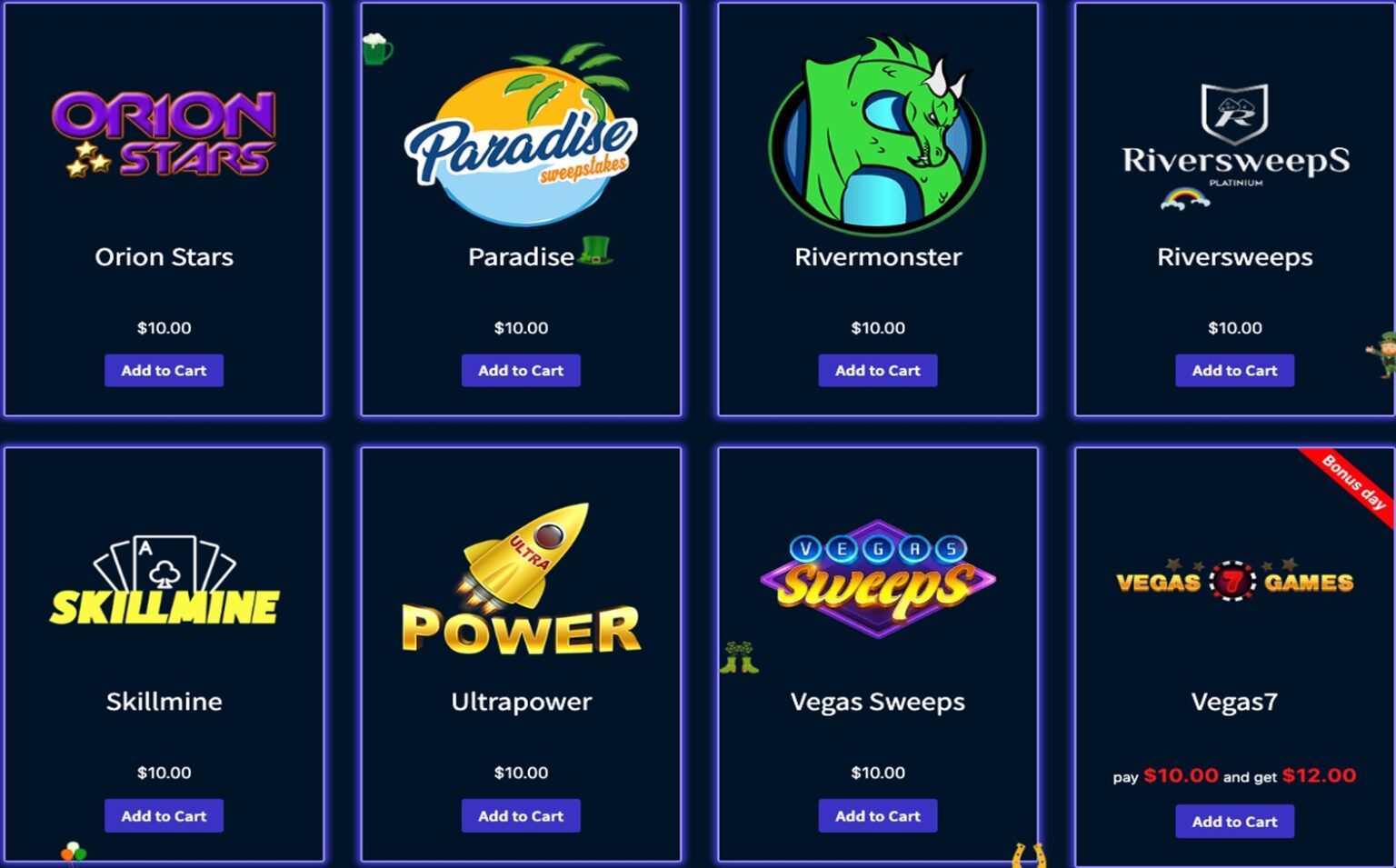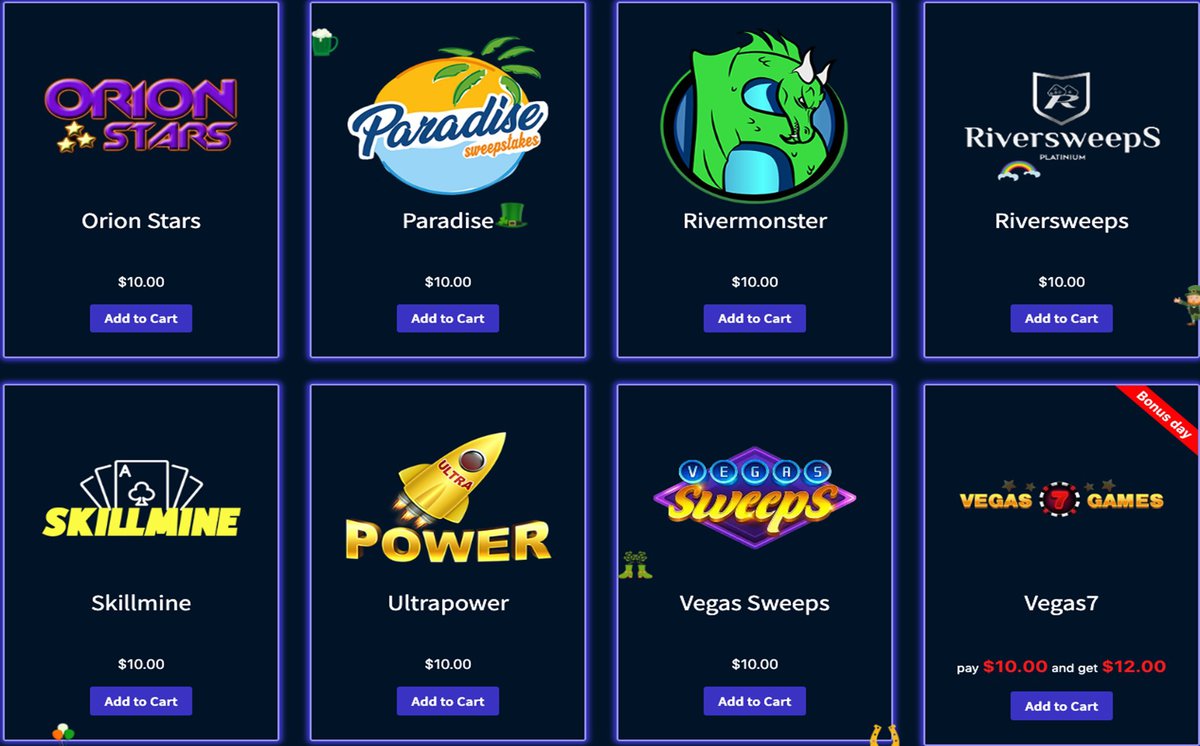 Press the "Deposit" option and then choose SkillMine from the list of options. The default purchase is $10. Click on "Add to Cart" and then checkout.
Step 5: Confirm the Payment
You're almost there. The last step is confirming the payment, which can be done via Cash App on the fish casino, Binance, Kraken, Coinbase, or using your own Bitcoin address. After it has gone through, you can start playing SkillMine games and enjoy the 50% purchase match offer.
Problems Adding Money to SkillMine
Unfortunately, we encountered many problems when adding money to SkillMine. To tell you the truth, our expert sweeps team is finding it increasingly difficult to trust these smaller sweepstakes software gaming systems. The absence of company information and weird websites all contribute to our mistrust.
In the case of SkillMine and BitBetWin, the fact you can only pay via Bitcoin is odd. Don't get us wrong, this can be a positive, especially as most legit platforms don't offer crypto payments. Nevertheless, for the only payment method to be an unregulated option that is easy to scam people with just doesn't sit right. Some other problems we found include:
Convoluted registration process
Very little company information
Not many free coin promotions other than initial no deposit offer
Dodgy customer support options
Only Bitcoin available
Hacks to Add Money to SkillMine
Everybody is looking for a sweepstakes site or online casino hack nowadays, as evidenced by the countless Google search results on the subject. While we never endorse actual hacks, there are plenty of legal tricks to keep the free gold coins and sweepstakes coins rolling in at legit sweeps platforms.
Unfortunately, SkillMine doesn't offer many of these opportunities past the $5 BitBetWin no deposit offer. But don't worry. You can utilize some of the following tactics at legit sweepstakes sites to easily boost your virtual bankroll:
Daily Login Bonuses: Industry-leading sweepstakes casinos offer their players a daily bonus every time they log in. For example, Pulsz Casino offers 0.30 – 1 sweepstakes coins for its daily login bonus. This is arguably the easiest way to expand your sweepstakes casino bankroll.
Referral Schemes: Got a friend you think will love playing on official sweeps sites like WOW Vegas or Fortune Coins? Refer them, and you can both claim free coins. It's a win-win situation! In most cases, you'll need to provide a unique referral code and get your friend to include it during the registration process.
Loyalty Programs: Sweepstakes casinos value loyal customers, so many platforms run comprehensive loyalty programs. You can get free coins on top of each purchase as you climb the levels and unlock exclusive games.
Social Media Promotions: Social media often plays a huge part in the way the best sweepstakes casinos operate. Keep an eye on their social media channels for regular promotions and competitions that can deliver free gold coins and sweepstakes coins.
Mail Order Requests: Many sites offer mail order requests to ensure they stay legal. This is an age-old technique pioneered by companies like Publishers Clearing House. All you need to do is send a postcard-sized request for free sweepstake coins by mail, and they'll be credited as soon as the sweeps operator receives it.
As you can see, there are a variety of legal sweeps hacks to take advantage of nowadays. This is the beauty of the sweepstakes industry, as it allows players to enjoy free casino games without theoretically needing to ever fund their accounts. And the best bit? Real money prizes are still available!
Viable Sweepstake Casino App Alternatives with Multiple Banking Options
We've mentioned how SkillMine isn't the most trustworthy or high-quality sweeps platform, but don't let this put you off. There are plenty of fantastic sweepstake casino apps to enjoy:
Pulsz Casino
Pulsz Casino is one of our all-time favorite platforms, using gold coins and redeemable sweepstakes coins to allow players to enjoy a vast library of fantastic casino games from the likes of Pragmatic Play and Habanero. Players can use Trustly, Skrill, ACH, debit cards, and online banking to purchase coins and claim redemptions at Pulsz. Additionally, Pulsz offers a 2.3 sweepstakes coins and 5,000 gold coins welcome bonus with 200% extra on your first purchase.
Fortune Coins
Fortune Coins is a brilliant new sweepstakes provider with its own range of quality online slots, fish games, and other casino options. The platform uses gold coins and fortune coins (acting as sweepstakes coins). Customers can make payments or redemptions using Skrill, debit cards, and PayPal to play fish games there.
WOW Vegas
Want to feel the excitement of Las Vegas with free sweeps gameplay? Look no further than WOW Vegas, another of our highest-rated platforms. The operator uses WOW coins and sweepstakes coins, offering a range of WOW Vegas payment methods, including Skrill, Apple Pay, Trustly, and debit cards.
Stake.us
Stake.us is one of a select few sweepstakes sites offering live dealer titles, which is a huge coup for the rapidly expanding global gambling brand. Players have access to cryptocurrency deposits and withdrawals at Stake.us, with litecoin, bitcoin, ethereum, and other popular tokens on offer. If you're looking to play social casino games with cryptocurrency, this is a far better bet than BitBetWin.
Chumba Casino
Arguably the originators of the modern online sweepstakes craze, Chumba Casino is a renowned platform known for its quality service, fantastic promotions, and great range of payment options. You can purchase gold coins at Chumba via debit card, Skrill, online bank transfer, and ACH.
We cannot really find any reason why you would prefer playing at SkillMine to the options above. If you want our advice, you should stay away from this untrustworthy operator and play at some of the best sites we mentioned here.
FAQs
Are there tips to add money to SkillMine?

Adding money to SkillMine is more difficult than legit sites. We recommend going through BitBetWin.

What options do I have to add money to SkillMine?

Information regarding payment options is very limited on the SkillMine website. If you choose to play via BitBetWin, your only option is Bitcoin.

How can I add money on SkillMine?

Register at BitBetWin and click on the "Deposit" tab to make a coin purchase.

How to create an account with SkillMine?

Our preferred method to create an account with SkillMine is using the BitBetWin sweeps aggregator.

From where can I login on SkillMine?

You can login to SkillMine through BitBetWin or on the official website (but you'll need a login pin to do so).

Do I need an app to add money to SkillMine?

No. You don't need an app to add money to SkillMine.

How to get free money for SkillMine?

You can get free money for SkillMine via the BitBetWin no deposit welcome offer and ongoing promotions.

Can I cash out money from SkillMine?

Yes. BitBetWin offers the chance to cash out using Bitcoin.

What is the minimum deposit on SkillMine?

The SkillMine minimum deposit is $10.

Is there a support team on SkillMine?

We're unsure. There isn't much information regarding a support team at SkillMine, but BitBetWin does have a live chat.