PCH, otherwise known as Publishers Clearing House, is a US sweepstake casino with its roots in the competition giveaway industry. Although there is no discernible welcome offer, players at PCH Casino can enter sweepstakes, play casino games, and compete in tournaments free of charge with just a click.
Pros
No need to purchase tokens to play PCH sweepstakes games
Publishers Clearing House Casino available across the US
PCH is an established brand going back several decades with a huge following
The PCH app is exceptionally designed and available on iOS and Android
Various slots contests, rewards and services that provide a consistent stream of free tokens
Cons
Heavy emphasis on ads
Winning real cash prizes can be more difficult on PCH than other sweeps platforms
Could improve the game selection. For example, a lack of traditional casino games like poker
Unlike other social casinos, such as LuckyLand Slots or B Spot, you do not need to buy PCH sweepstakes tokens to play. This is a substantial positive for casual players, but it does make winning real money prizes slightly harder.
Publishers Clearing House is better known for its giveaway platform, with iconic things like the PCH Prize Patrol. This famous commercial series shows regular homeowners receiving colossal amounts of money won through a type of lottery system. Established in 1953, the PCH company is bringing considerable experience and donates 40% of its profits to charity.
As you can imagine, playing PCH games can also result in massive real cash prizes, which is even more satisfying considering you don't have to pay to play. There are several game options at this sweepstakes casino, including:
Keno
Instant Win Games
Lotto
Scratch-Offs
Card Games
Board Games
Pinball
The variety at PCH Casino is incredibly impressive, beating most other platforms easily. Moreover, Publishers Clearing House tokens do not have to be purchased, which means you can play entirely for free. And if this isn't enough, there is still the possibility of winning real cash prizes. Players will receive tokens through various ongoing promotions, such as daily rewards and game tournaments. Before we get into a comprehensive PCH Casino analysis, check out some pros and cons regarding this operator above.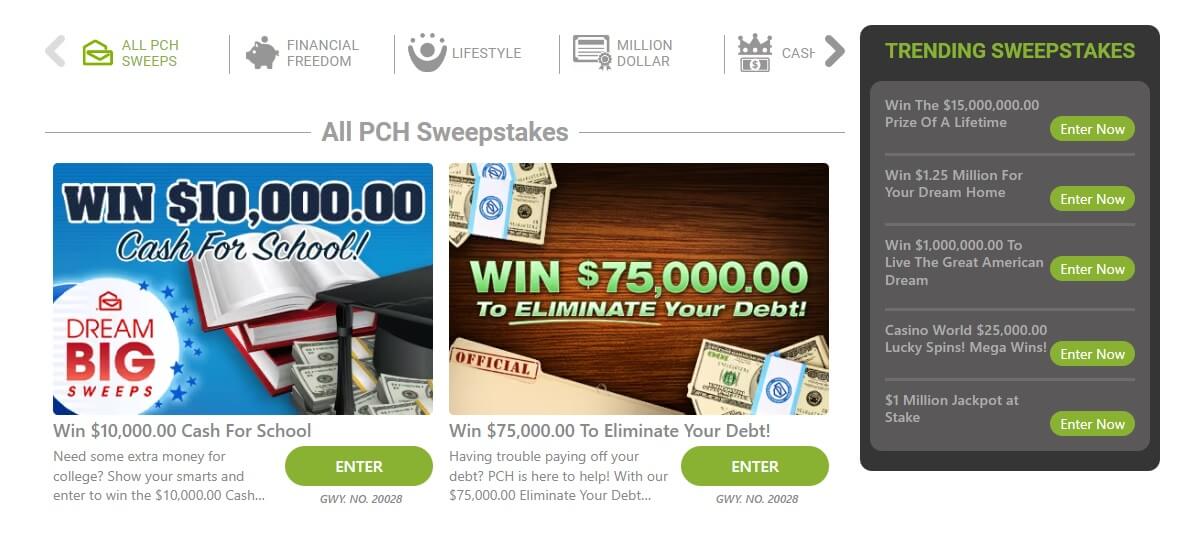 If you are looking for a better range of games and offers, we would recommend these casinos below instead of PCH:
How Do Publishers Clearing House Games Work?
Publishers Clearing House works the same way as other sweep coins casinos USA players regularly enjoy, although there are a few differences. At its core, people playing Publishers Clearing House games will need to adopt the same virtual currency system as other sites, like Fortune Coins. Here, the preferred PCH currency is called "tokens".
Unlike other sites, there is no purchase necessary for these tokens, with players having to take advantage of things like daily reward schemes and tournaments to increase their virtual bankroll. You may wonder how PCH can afford to do this and still offer cash prizes, and the answer is primarily through advertising revenue.
As mentioned in the introduction, the PCH company offers a remarkable variety of games for customers to enjoy. You will need to use tokens to bet with, which you can then win back, often just in exchange for playing. While some games offer instant cash prizes of up to $1,000, the bigger jackpots are in the sweepstake draws. You will need a specific number of tokens to enter these, and the options include:
Try to win $7,000 a week for life.
Enter to win $1,250,000 for your ultimate dream home.
Win $75,000 to eliminate your debt.
Enter to win a $25,000 ultimate jackpot party.
Win $10,000 and pay off your debt.
Try to win the $1 million treasure trove sweepstakes.
Enter to win the kitchen cash-in sweepstakes.
Try to win the $1 million-plus bonus sweepstakes.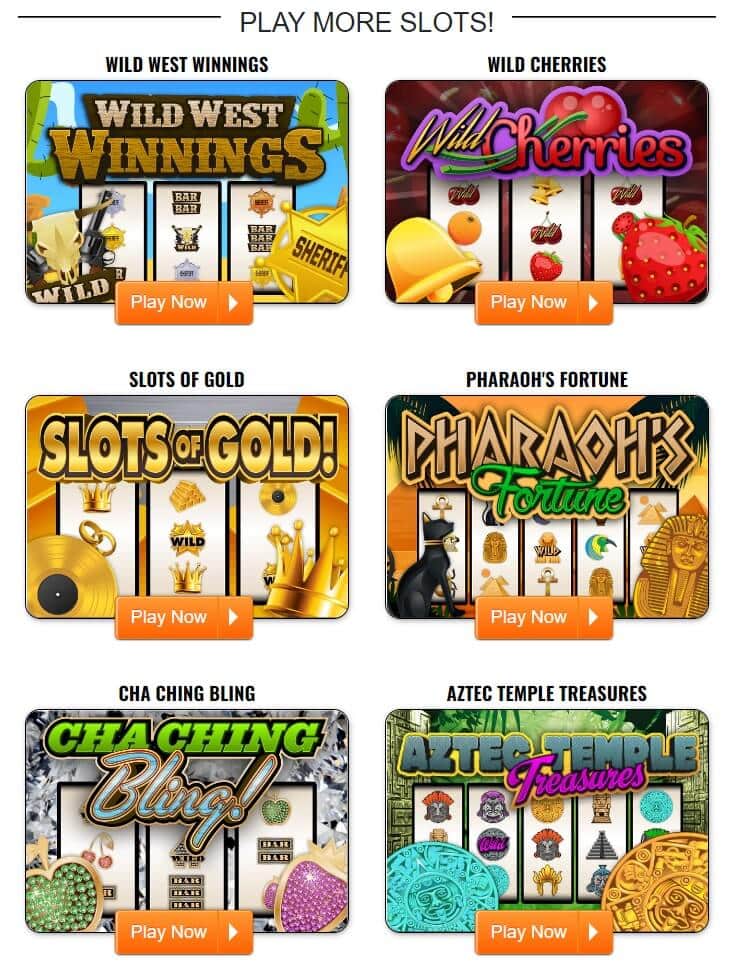 Publishers Clearing House Bonus for New Players
Other social casino websites place massive importance on things like sweepstakes casino no deposit bonuses, but PCH is so well established it isn't as important to have one. Besides, players can win tokens by doing simple things like using the native Publishers Clearing House search engine. As a result, there are more than enough free ways to gain tokens to use in sweepstakes and other games.
PCH also offers its loyal players a vast range of ongoing promotions, including a VIP program and various other quality token bonuses. In fact, it blows many other sweeps companies out of the water with the number of rewards on offer. Here is a rundown:
| 🎁PCH Casino Bonus | ℹ Details | How to Claim❓ |
| --- | --- | --- |
| PCH Slots Tournaments | Every day players can measure their slots performance in tournaments. Try and hit the top of the leader board to win more tokens and cash prizes. | Keep an eye on the PCH homepage for upcoming slots tournaments. Always read the official rules before playing. |
| Daily Welcome Tokens | PCH offers its loyal fans free tokens every day just for logging into their account. | Log into your account and watch the free tokens come rolling in. |
| $500 Wheel of Winning | Even if you lose during a PCH tournament you can spin the $500 Wheel of Winning to hopefully win a prize. | Compete in a PCH tournament to gain access to the $500 Wheel of Winning. |
| Search and Win Reward | If you agree to use the native PCH search engine during your web surfing, you can receive tokens simply for searching for things. | Navigate to the Search and Win section of the PCH site and use the search engine to claim tokens. |
| VIP Scheme | Publishers Clearing House has a VIP rewards service that is highly lucrative. In fact, this is probably the best VIP scheme of all the social casino businesses. | There are several things players must do to increase their VIP level. Read through the next section for an in-depth look. |
| Other Game Tournaments | PCH is constantly running tournaments across its catalogue of games. These are a fun way to test your skills and always result in tokens whether you win or lose. Sometimes you can even win real cash! | Keep an eye out on the PCH homepage. There is a carasel at the top which displays the latest tournaments open to players. |
Publishers Clearing House Games Promotions for Current Players
As you can see, there are several Publishers Clearing House promotions for current players. By far the most interesting and exciting of these is the VIP program. All PCH players will fall into one of three categories:
To move up the rankings, players will need to regularly participate in a range of contests and games. The VIP level unlocks after completing at least one requirement for 15 days out of 30, whilst the VIP Elite necessitates 25 days of activity out of 30. There are several options to pick from, including:
Entering a sweepstakes draw
Playing an instant win game
Playing a skill game
Playing slots
Playing blackjack
Watching a video
Claiming a token reward for reading an article
Using the Search and Win Engine
Playing lotto
Playing keno
There are all sorts of incentives for moving up the VIP levels, with a range of Publishers Clearing House Casino benefits to enjoy:
| Player | VIP | VIP Elite |
| --- | --- | --- |
| Daily welcome tokens. | Chance to win a $1 million exclusive prize. | Exclusive Bonus SuperPrize entries. |
| Chance to win cash every 10 minutes. | Access to VIP exclusive prizes. | $1 million VIP giveaway access. |
| Daily Token Leader cash award. | Special VIP customer service phone number. | Various VIP elite prizes. |
| Access to the Publishers Clearing House Rewards token exchange. | A better chance of winning the "SuperPrize". | Millionaire of the Month prize opportunities |
| | Special access to the VIP website service. | 5-Star SuperPrize winner treatment. |
| | Exclusive VIP Lotto cards. | Exclusive VIP Elite customer service. |
| | Exclusive VIP Search and Win prizes. | Exclusive VIP Elite missions. |
| | | Exclusive VIP Elite lotto cards. |
| | | VIP Elite Search and Win prizes. |
How to Create a New Publishers Clearing House Casino Account
Residents of all US states are free to register at Publishers Clearing House, which is excellent news for people living in states like Washington that have notoriously strict laws concerning online casinos and sweepstakes platforms. Because you never need to purchase tokens at PCH Casino, the company has managed to evade most online gambling laws, providing an easily accessible service for millions across the US. This means that anyone can play online slots and casino games, indifferently to the US state they reside.
Signing up to Publishers Clearing House is exceptionally easy, with a lot fewer necessary checks than other sites. As an example, you technically only have to be over 16 years of age to register.
Here is a quick rundown of the sign-up process:
Go to the Publishers Clearing House homepage and click on "Begin" to start your registration.
Complete the registration form with your name, address, and a few other pieces of information.
Create a username and secure password.
Verify your email address, and away you go!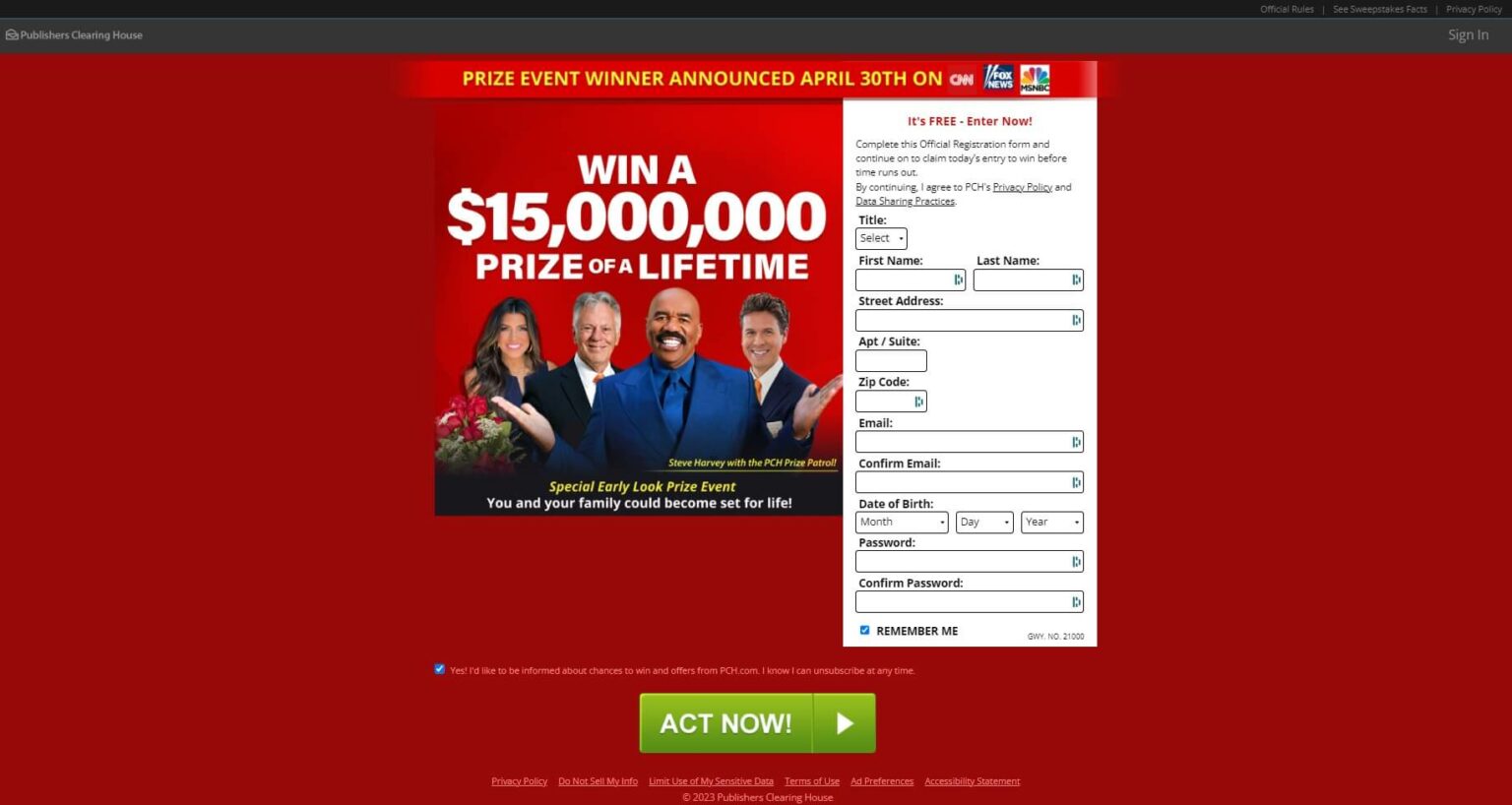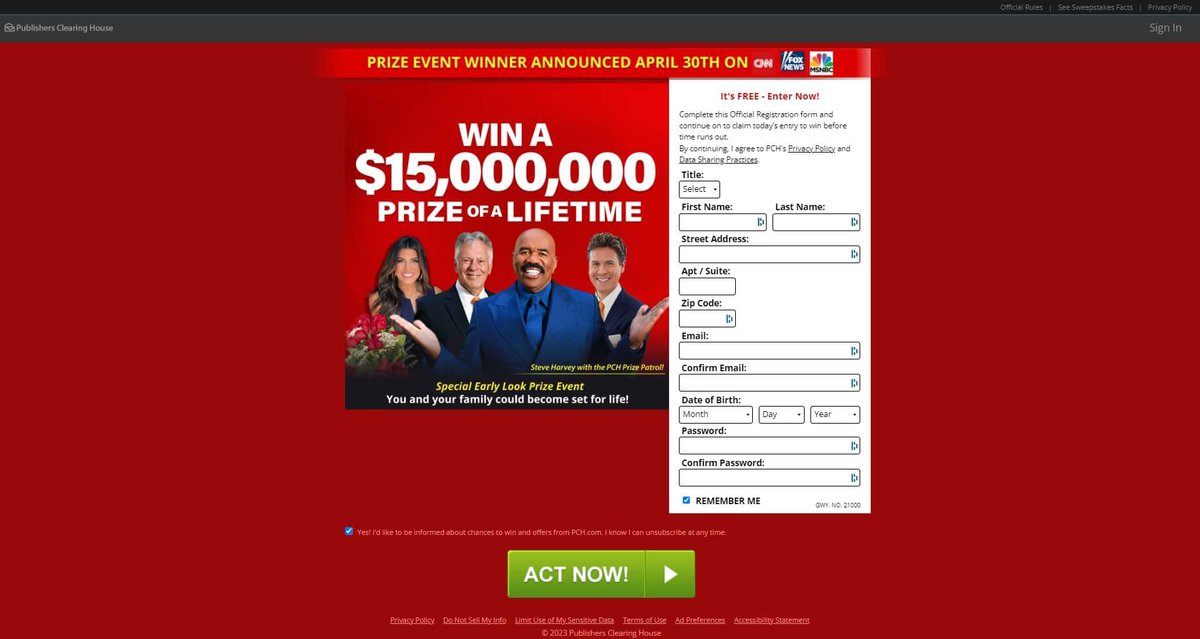 Casino Games at Publishers Clearing House
As you may be able to tell by now, Publishers Clearing House is a lot more than just a sweeps casino, proved by the sheer variety in casino games and other delights the company offers. Moreover, there are regular contests encompassing pretty much all game options, so you can play against your friends and further ramp up the excitement.
There are conventional casino options, although the bulk of the PCH game catalog is made up of slightly less traditional games. As a result, we recommend you read the official rules of each game before you play. Here is a look at what you can expect to enjoy:
Slots
Keno
Instant Win Games
Lotto
Scratch-Offs
Card Games
Board Games
Pinball
If your main interests are regular casino games, like online slots or table games, you may prefer dedicated sites, such as High 5 Casino or MyChoice more. PCH only has six slot games' options for now, including:
Aztec Temple Treasure
Slots of Gold
Wild West Winnings
For players interested in more obscure games, you will be happy to find things like pinball and various strategy games to play. Publishers Clearing House certainly isn't for casino purists, although there is a lot of exciting content to enjoy if you are more open and we are sure the platform will develop more.
How to Play Publishers Clearing House Slots
Playing PCH slots is more or less the same as on other social casino slots, with the same basic mechanic in place. All bets and winnings are paid out as PCH tokens, which you can then use to enter sweepstakes and other Publishers Clearing House contests. There are several slots of interest, but don't expect anything on the level of games made by industry leaders like Big Time Gaming or NetEnt.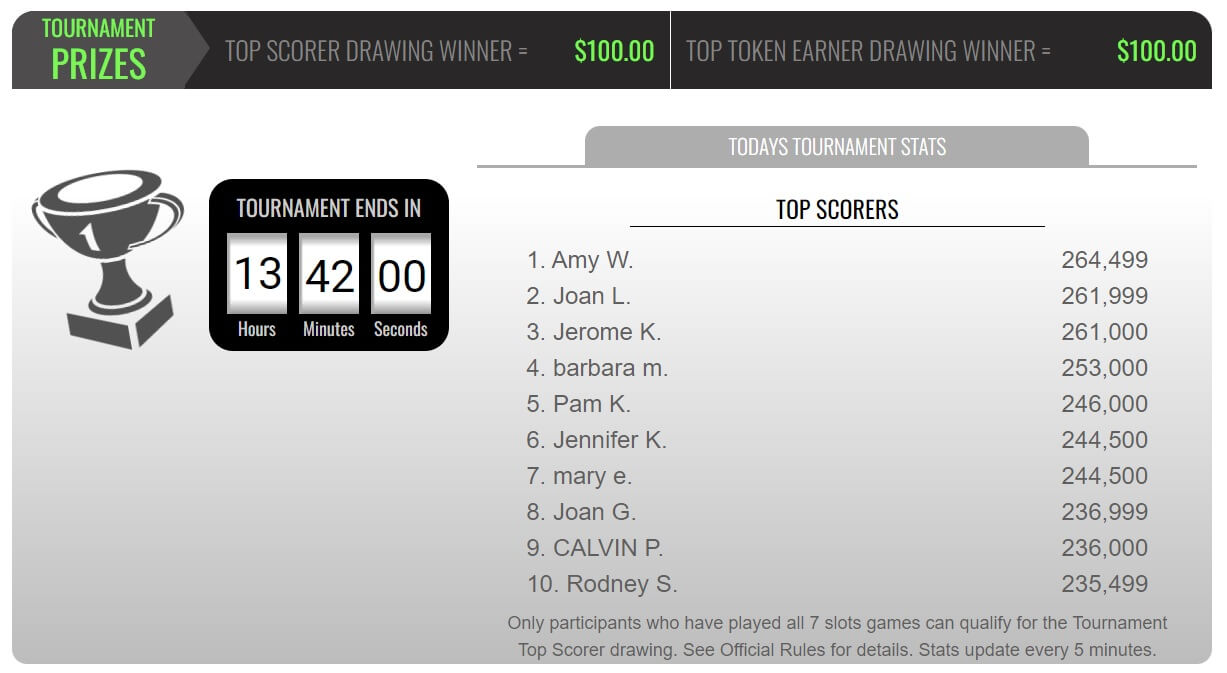 Mobile Casino and App
PCH is an established company, so it is no surprise that the mobile apps for Android and iOS are exceptional. It looks like both use the same kind of design architecture, as they look identical in terms of layout. In fact, PCH achieves great consistency across all its platforms. You won't have any trouble navigating whether you are playing on a desktop, mobile app, or through a mobile browser.
Follow the steps below to download the PCH app:
Search for the PCH app on the Apple Store or Google Play store.
Download the app and make sure it is installed correctly.
Sign in or register to create a new account.
The Publishers Clearing House slots app has an impressive score of just over 4 stars on the Google Play platform after 374,698 reviews, so the company has to be doing something right. Players can also receive PCH mobile app-specific rewards in exchange for downloading and using it. All in all, it doesn't look like something to miss out on.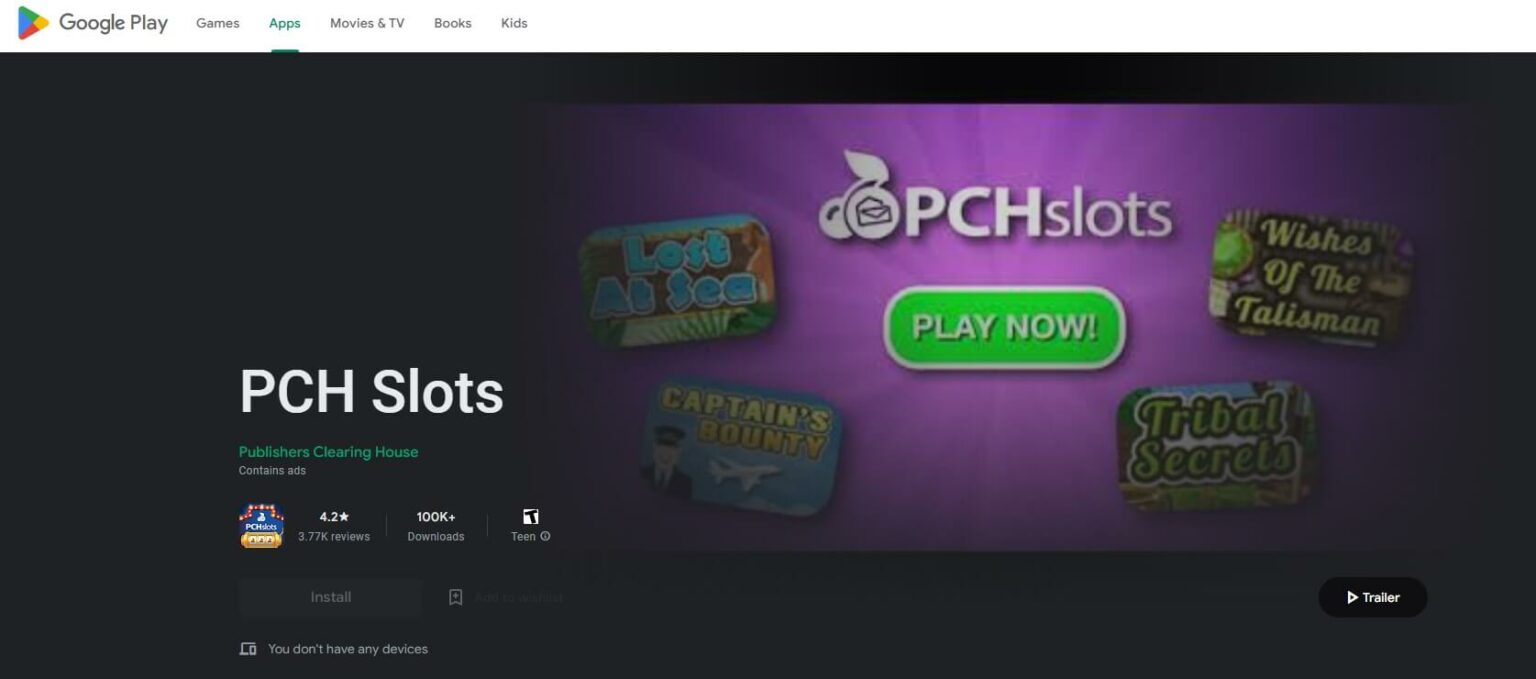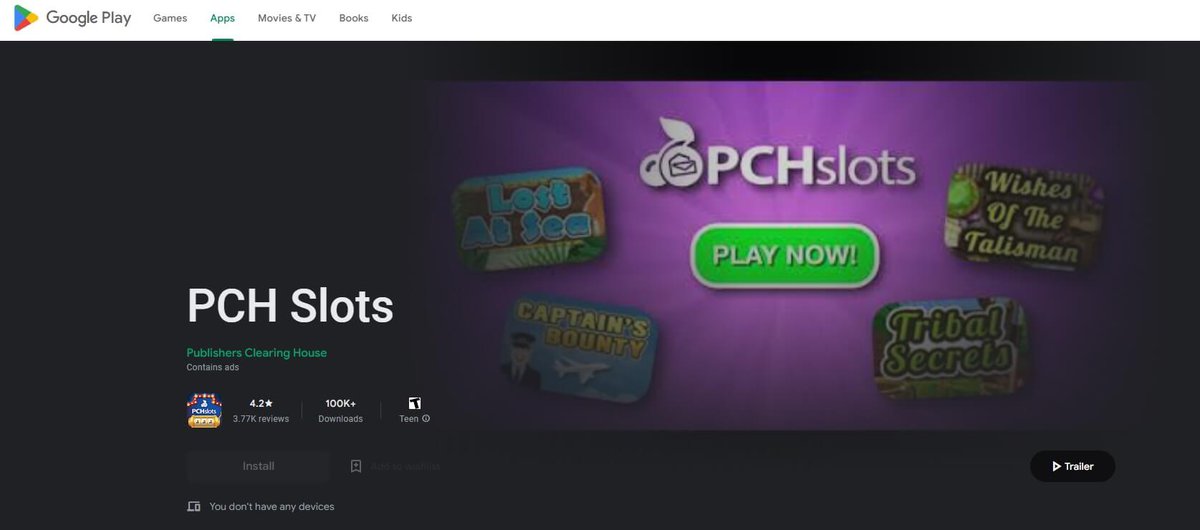 Publishers Clearing House Slots Purchase Methods
In contrast to other popular social casino platforms, the PCH official rules state that players cannot purchase tokens for real money, which makes the site legal in so many states. Whilst this can mean you are less likely to win real cash, it does result in the whole playing process being for free. Instead of making token purchases, players are encouraged to play as many PCH slots as possible, enter tournaments, use the Search and Win function, and lots more basic tasks.
A fundamental way to get as many PCH tokens as possible is through the VIP program. As a recap, players need to complete a specific task at least 15 times within 30 days to climb up the tiers. These can include:
Entering a free sweepstakes draw
Playing an instant win game for free
Playing free online slots
Playing free blackjack games
Watching a video at PCH
Claiming a token reward for reading an article
Using the Search and Win Engine
Playing lotto games
Playing free keno
Redeeming Publishers Clearing House Tokens
Whilst it isn't as straightforward as simply redeeming PCH tokens for real cash in most cases, it isn't difficult either. There are some instant win games you can win up to $1,000 from, or you can enter tournaments and sweepstakes to try for the bigger jackpots. Prizes can come as merchandise or gift cards, with the ultimate rewards coming as cash. Publishers Clearing House will contact you via email after you win, but all the primary payment methods are available.
Support Channels for Publishers Clearing House Players
An extensive FAQ section on the Publishers Clearing House website can answer even the most niche questions, but if you still aren't satisfied the site also has a decent mail customer service system. However, one slightly annoying thing was the need to progress up the VIP scheme tiers to get better customer support. It does encourage you to climb the ladder, but it also seems slightly unfair.
Due to the popularity PCH receives through its TV adverts, the social media pages are well followed. It is worth checking out the Facebook and Twitter profiles, for example, due to news on upcoming tournaments and sweepstakes. Furthermore, there are support groups where you can meet other players and trade tips on the best PHC games.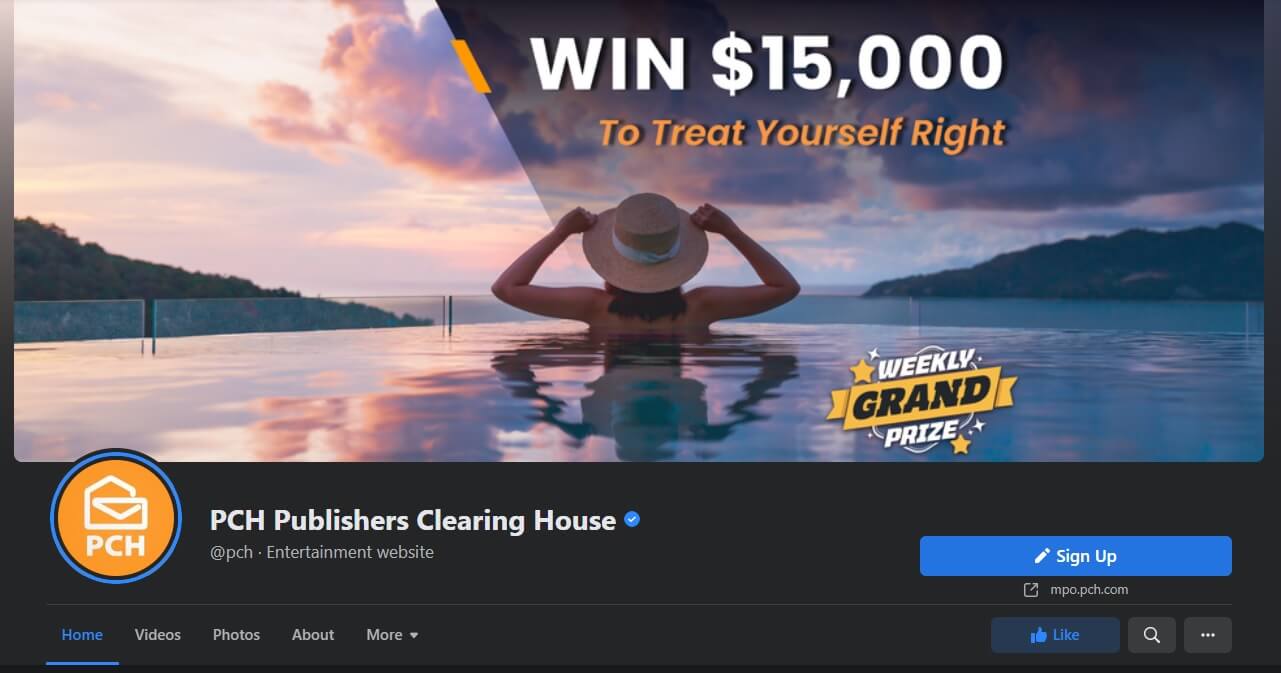 Other Sites like Publishers Clearing House Casino Slots
PCH Casino is in a unique position in that you cannot use any real money yourself to play but can still claim cash prizes if you're lucky. The site makes its revenue through commercials, so there is nothing in the official rules that means token purchases are required. Of course, the trade-off is a worse chance of winning real money and a slightly less impressive selection of games.
Check a few of these out if you want something a bit more aligned with the traditional casino experience:
Publishers Clearing House Games Ratings
The PCH Casino site certainly works as intended, providing a completely free platform for players to enjoy various games and win cash prizes. We enjoyed the general site design and the inclusion of more niche games like pinball. However, if you are expecting a social casino more along the lines of High 5 Casino or B Spot, you might find the general selection of games lacking. If this doesn't bother you, there are huge opportunities to win tokens and enter lucrative sweepstakes at the Publishers Clearing House casino.
FAQ's
Is Publishers Clearing House legal in the US?

Yes. Publishers Clearing House is legal across the US under the official rules of service.

Can I win real money if I win at Publishers Clearing House Slots?

Yes. You can win real money via PCH slots, although only up to $1,000 on the instant win games. To win larger jackpots check out the sweepstakes and slots tournaments.

What games are there at Publishers Clearing House Casino?

There is a versatile selection of games at PCH spanning various genres. They include:

Slots
Keno
Instant Win Games
Lotto
Scratch-Offs
Card Games
Board Games
Pinball

Are there any Publishers Clearing House Casino coupon codes?

Currently there are no Publishers Clearing House casino coupon codes or bonus links, although players can win tokens simply by logging in to the site.

Are there alternatives to Publishers Clearing House Games?

Check out a few of these social casino alternatives to PCH:

Is Publishers Clearing House Casino safe and secure?

PCH is a huge, respected company first established in the 1950s. As a result, the platform is completely safe and secure, following official rules from regulatory bodies concerning data protection and overall safety.

Does anyone win PCH Games?

There are winners at the PCH casino every day. In fact, players can win tokens even if they lose on games, so it is incredibly easy to build up your virtual bankroll. Winning real cash prizes is slightly more difficult, but still very common across the various tournaments and PCH sweepstakes draws.