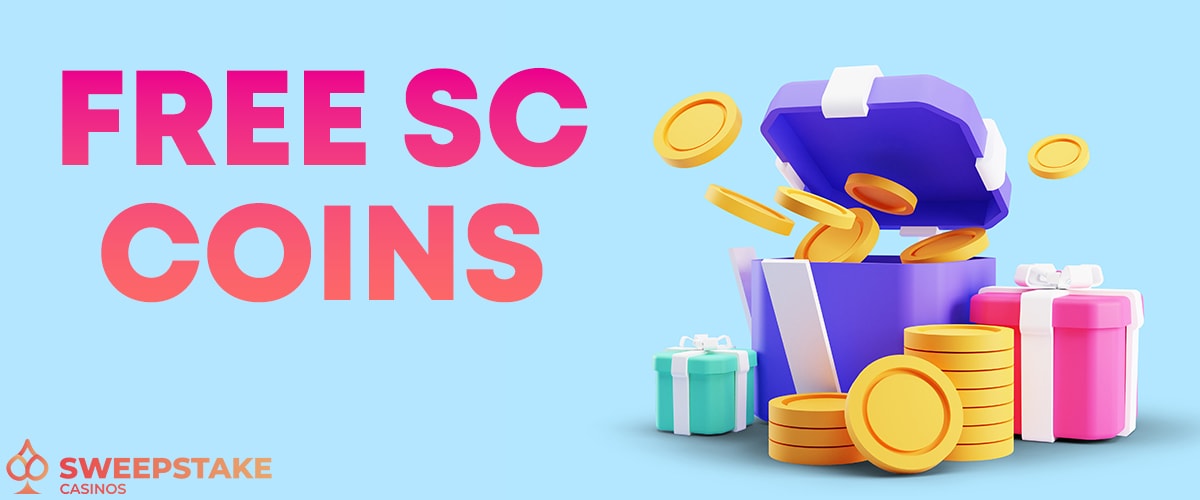 If you are looking for alternatives to enjoy casino games for free with little to no money investment, sweepstakes casinos giving out free sweeps coins are a great option. Fortune Coins gives out up to 1,200 free SCs through our exclusive link, and it's one of our favorites. In this guide, we'll show you all the top casinos where you can claim and play with free SC Coins.
Free SC coins (Sweeps Coins) are a virtual currency used by sweepstakes casinos to play slots and casino-style games for free. Compared to traditional online casinos, sweepstakes casinos are completely legal in most US states since they don't require you to purchase anything with real money.
Instead, you can enjoy all your favorite casino games, such as slots, poker, roulette, blackjack, and the very popular fish games, using gold coins or free SC coins. Plus, you get the chance to win real cash prizes.
You can find out how to get free sweeps coins, similar to no deposit bonuses, and enjoy your favorite casino games without spending more than a couple of dollars.
All Free SC Coins Offers | December 2023 Overview
🆓Free Sweeps Coins
WOW Vegas
4.5 SC + 8,500 WC over 3 days
Click Here!
Fortune Coins
360,000 GC + 1,200 FC
Use Link!
Stake.us
10,000 GC + 1 SC
Sign Up Here!
Pulsz
2.3 free Sweepstakes Coins and 5,000 Gold Coins
Join Here!
High 5 Casino
5 Sweeps Coins, 250 Game Coins, and 600 Diamonds
Register Here!
McLuck Casino
7,500 Gold Coins on registration + 2.5 Sweepstakes Coins
Click Here To Join!
Sweeptastic
10,000 LC + 17,777 LC & 2 SC for completing profile
Sign Up Here!
BetRivers.net
250 free virtual credits
Use Promo Code: PLAY200
Funrize
125,000 TRN Coins
Click Here!
NoLimitCoins Casino
100,000 gold coins + 1,000 SC verification bonus
Join Here!
TaoFortune
88,800 tao coins on sign-up
Sign Up Here!
Fliff
5,000 Fliff Coins + 1.00 Fliff Cash
Use Promo Code: SWEEPSCASH
Pulsz Bingo
5000 GC + 2 SC
Click Here To Join!
Bingoport
1,500 Port points (verification, etc. required for full bonus)
Sign Up Here!
Rush Games
250 free virtual credits
Use Promo Code: PLAY200
LuckyBird.io
1,000 Gold Coins and 0.21 Sweepstakes Cash (additional for completing profile, etc.)
Click Here!
Loyal Royal Casino
2.000 Loyal Coins and 2.5 Royal Rubies
Join Here!
Ding Ding Ding Casino
500,000 GC & 5 SC
Register Here!
Chumba Casino
2,000,000 Gold Coins + 2 Sweeps Coins
Sign Up
Global Poker
100,000 GC + 10 free poker tournament entries
Sign Up
LuckyLand Slots
7777 Gold Coins and 10 Sweeps Coins
Register
Funzpoints
250 premium funzpoints + 1000 free funzpoints
Sign Up
SweepSlots
500 GC and 100 SC
Click To Play!
ZitoBox
500 GC + 100 ZP
Register
Gambino Slots
200 Free Spins & 100k G-Coins
Join
Vegas Gems
Up to 1,000 Gems no deposit
Use Promo Code: SWEEPSCASINO
What are Sweepstakes Coins?
Sweeps coins are one of multiple virtual currencies you can use to play the best casino games on sweepstakes casinos. When you play online slots and casino-style games with sweeps coins, you have the chance to earn real cash prizes.

When you sign up for a new account with a sweepstakes casino, you'll receive a welcome bonus for new players without the need to deposit any real money. This bonus will include a few free SC coins, as well as a lot of gold coins, which are the other currency used in most social casinos.
Gold coins and sweeps coins can both be used to play all slots and sweepstakes casino games, but their core difference is that SC can be redeemed for real cash prizes with a conversion rate of 1SC = $1.
Purchasing additional sweepstakes coins isn't possible in sweepstakes casinos, at least, not directly. Instead, you can buy gold coins packages, which also give you a few free sweeps coins. The great news is that you can earn free SC coins through several promotions, including giveaways and daily login bonuses, among others.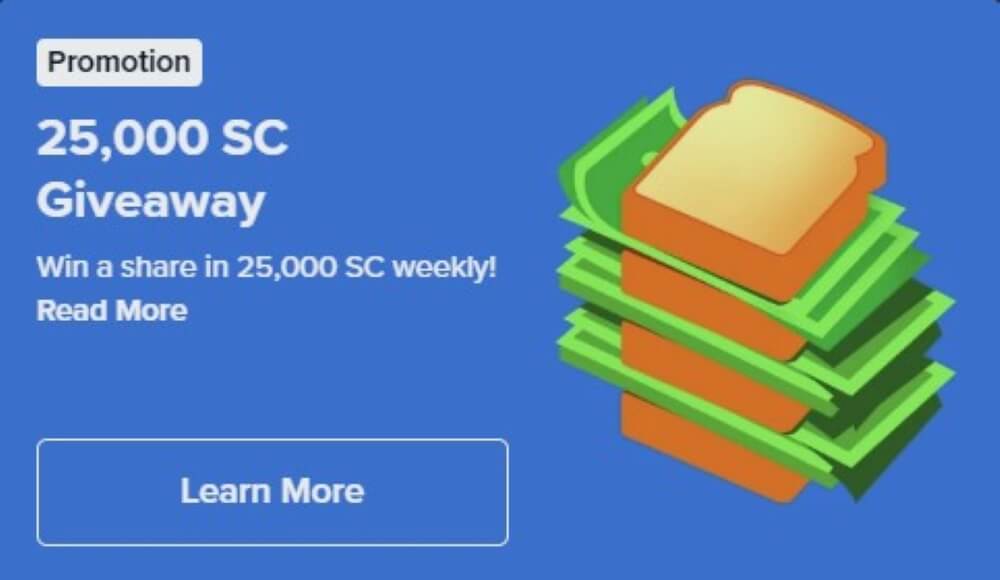 Sweepstakes Legality
Buying gold coins or sweeps coins for real money is not mandatory, and you can always enjoy all casino games for free. That's actually what makes sweepstakes casinos legal in most US states. However, there are two states that don't allow any social casinos:
If you live in one of those states, you won't be able to get free sweeps coins or sign up and play with most sweepstakes casinos. Make sure to always check each casino's terms and conditions to ensure it's available in your state, as well as confirm you're over the age of 18 to enjoy all casino-style games.
Can I Instantly Cash Out Free Sweeps?
A question that often arises is whether you can cash out your free SC coins immediately after you receive them. In general, most sweepstakes casinos will require you to play a bit and reach a certain number of sweeps coins before you can redeem them.
In addition, there's usually a specific playthrough requirement before you can cash out your free sweeps. You may need to wager your sweeps coins one time or multiple times before you become eligible for redemption.
Finally, don't forget about the minimum amount of sweeps coins you can redeem for real cash prizes. This usually starts at 50 SC for some prizes, such as gift cards, and goes all the way up to 100 SC for real money.
Best SC Coins No Deposit Sites
Now that you know a bit more about SC, let's have a look at how you can get free sweeps. Almost every sweepstakes or social casino will give you a decent number of free sweeps coins when you sign up.
Can You Buy Extra SCs?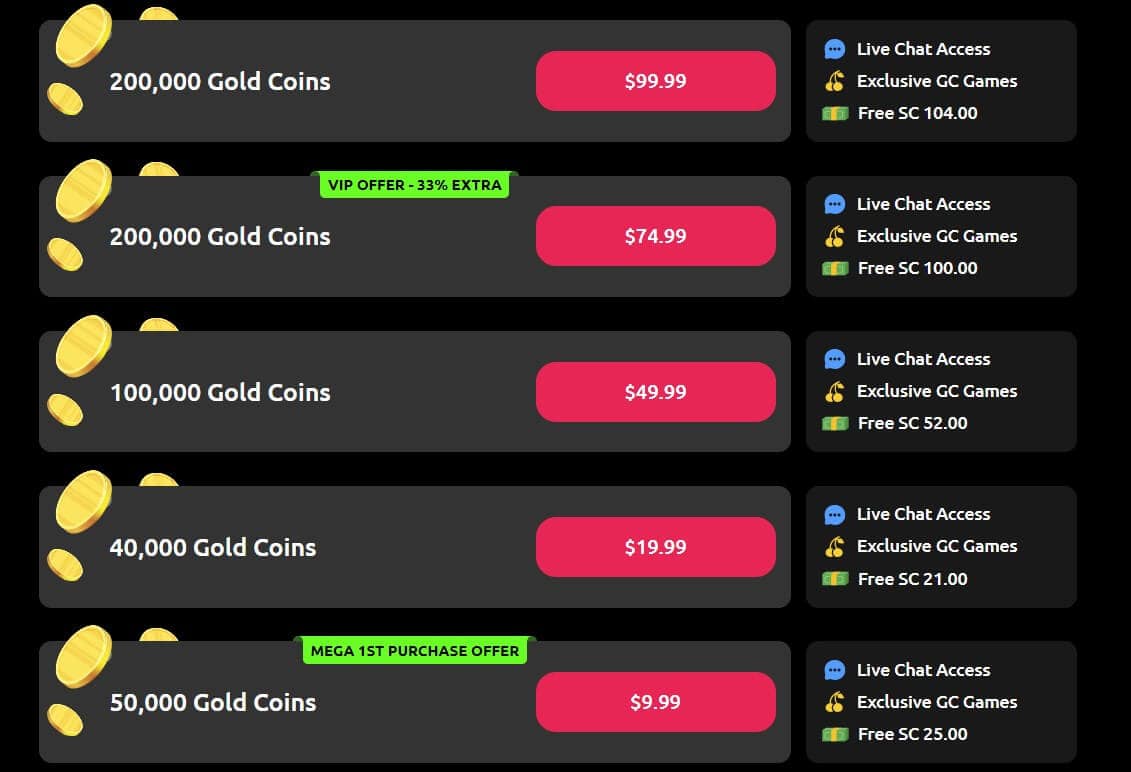 Sweeps coins are a premium currency in sweepstakes casinos, as they give you the opportunity to get real cash prizes. That's why you get way less of them for free compared to other currencies, like gold coins. In the case of gold coins, you can always choose to purchase an additional coin package for real money and enjoy some more playing time.
However, extra SCs can't be bought with real money, as it goes against the terms of legal operation for sweepstakes casinos. Instead, every time you purchase certain coin packages, you'll earn a small amount of free sweeps coins as well.
In most cases, the value of sweep coins you earn will be similar or equal to the amount you pay for the gold coins package. That's why most players purchase these packages solely for the free SC coins that come with them since they can use them for a chance at winning real money.
How to Get More Free SCs
As you can tell, sweeps coins are arguably the most important currency at sweepstakes casinos, as it's the only way to play for real cash prizes.
Each sweepstakes casino must give out free sweeps coins through several means. So, let me show you the most common ways to get free SCs.
Welcome Bonus


The welcome bonus with no deposit is arguably the best way to earn the maximum amount of free sweeps coins. That's because, as a new player, the sweepstakes casino wants you to have all the resources to try out multiple slots and casino games, as well as have the best chance to win real money prizes.
Fortune Coins gives out one of the best no deposit bonuses that include a whopping 360,000 gold coins. Plus, if you sign up through this link, you'll earn an additional 1,200 Fortune Coins for free. These Fortune Coins are just like free sweeps coins, and you can redeem them for real cash prizes.
First Purchase Bonus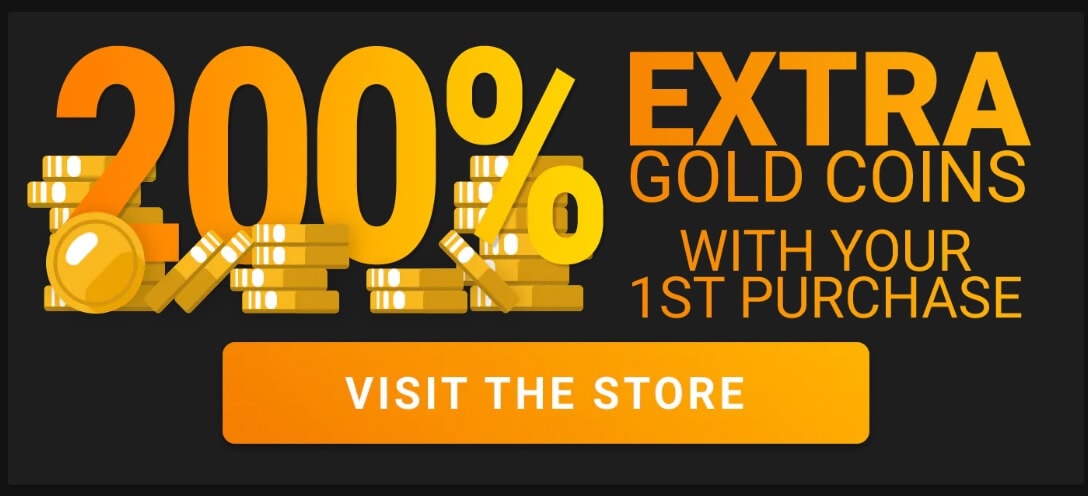 We've already mentioned that you'll earn some free SC coins if you purchase any package with gold coins. Another promotion that the best sweepstakes casinos offer is a first purchase bonus, where you'll get additional rewards, including free coins and free sweeps for your first real money purchase of a gold coins package.
Some sweepstakes casinos will give out a more generous first purchase bonus, whereas others are less plentiful. For instance, NoLimitCoins Casino offers an additional 33% free gold coins and free SC coins for your initial purchase while WOW Vegas hands out 200% more!
Daily & Hourly Login Bonus
One of the best ways to consistently earn free sweeps is to utilize login bonuses your social casino provider offers. Most, if not all, sweepstakes casinos will provide you with a daily login bonus that usually includes free coins and free sweeps coins to entice you to log in every day.
A good example of this is WOW Vegas, one of the most popular and best sweepstakes casinos in the market. When you log in to your WOW Vegas account every day, you earn 5,000 WOW Coins (the casino's version of gold coins), as well as 1 SC.
While just one free SC coin may not seem substantial, it adds up considerably over a period of several days or weeks. Plus, other casino providers may even offer login bonuses every hour or every few hours, so you can get free sweeps much more easily.
Connect To Social Media


As the name suggests, sweepstakes and social casinos rely on a strong community of players to thrive. That's why all of them strive to maintain active and engaging social media pages on platforms like Facebook, Instagram, and Twitter.
Connecting with your preferred sweepstakes casino on social media is essential if you want to get free sweeps coins. They offer instant rewards once you pair your social media account to your casino account or simply follow their page. They even hold special social media campaigns with multiple prizes, including free SC coins.
Play Casino Games
While it may seem obvious, one of the best ways to earn additional sweeps coins without spending money is to play casino games with SC. Sweeps coins allow you to enjoy the entire game catalog in all sweepstakes casinos, including slots, table games, and live casino games.
You will need some luck, but if you play methodically and focus on the games you know best, you can earn tons of SC. And the best part; you can then redeem them for real cash prizes!
Tournaments & Giveaways
Everybody loves a generous giveaway or a tournament to participate in and fight against other players. Sweepstakes casinos often come up with unique and entertaining tournaments or events where all players are pitted against each other for a chance to win huge prizes, including gold coins and free sweeps.
Additionally, most sweepstakes casinos often host giveaways on their website or social media pages with massive prize pools for all players. Participation in these types of giveaways is usually free, and while you'll need to get lucky, it's an excellent opportunity to earn large amounts of free SC coins.
Mail-In Requests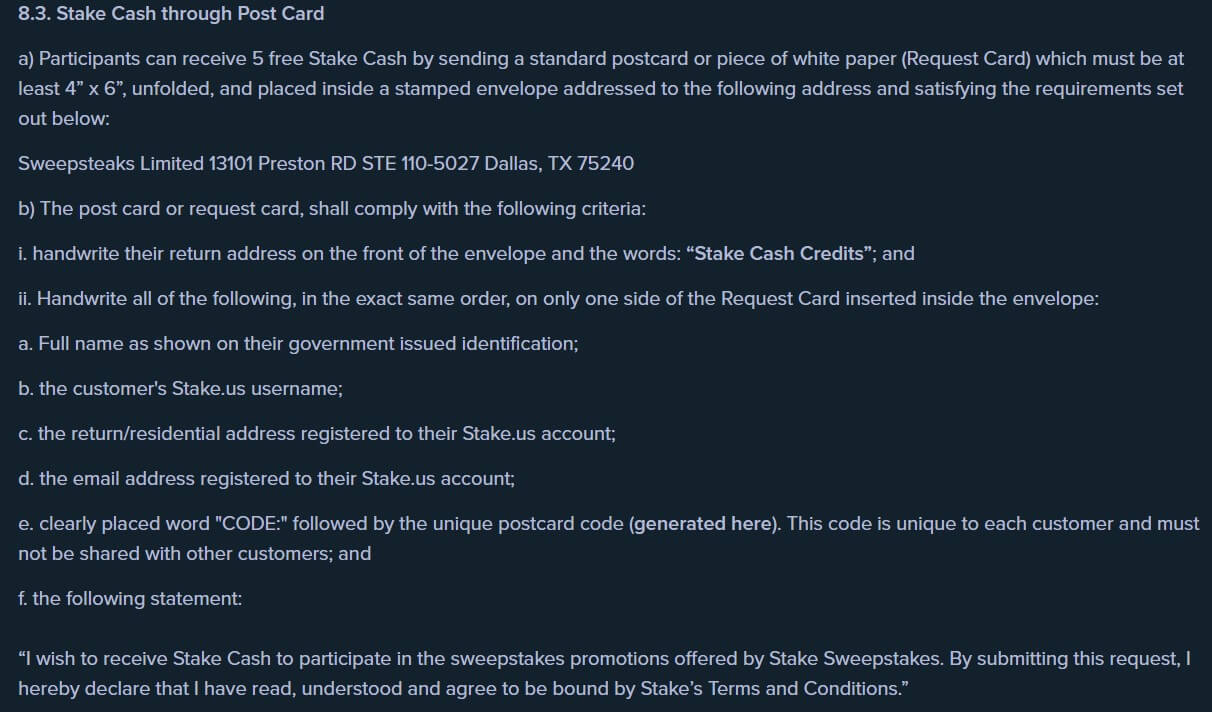 What makes sweepstakes casinos stand out among traditional casinos is their willingness to give out free sweeps coins very easily. This is particularly evident from their mail-in requests feature.
You can choose to send a physical letter to the company's address, and they will give you some free SC coins. For instance, Stake.us will provide you with 5 free SC (Stake Cash) to use however you like. Other providers may even give you up to 10 free sweeps coins. This is a great way to earn tons of free sweeps with minimal cost.
Additional Ways to Earn Free Sweeps
While the bonuses and promotions mentioned above can be found on most social casinos, there are tons of other promos you can use to get free sweeps. For instance, some casinos may give you free SC coins for going through the verification process on your account.
Other sweepstakes casino providers may utilize a referral system, where you can earn gold coins and free sweeps coins by bringing your friends to the casino. Just make sure they create their account through your personal referral link, so you can start reaping those affiliate rewards. VIP schemes, reload bonuses, and free sweeps in the form of free spins might also come your way.
What are Free Gold Coins?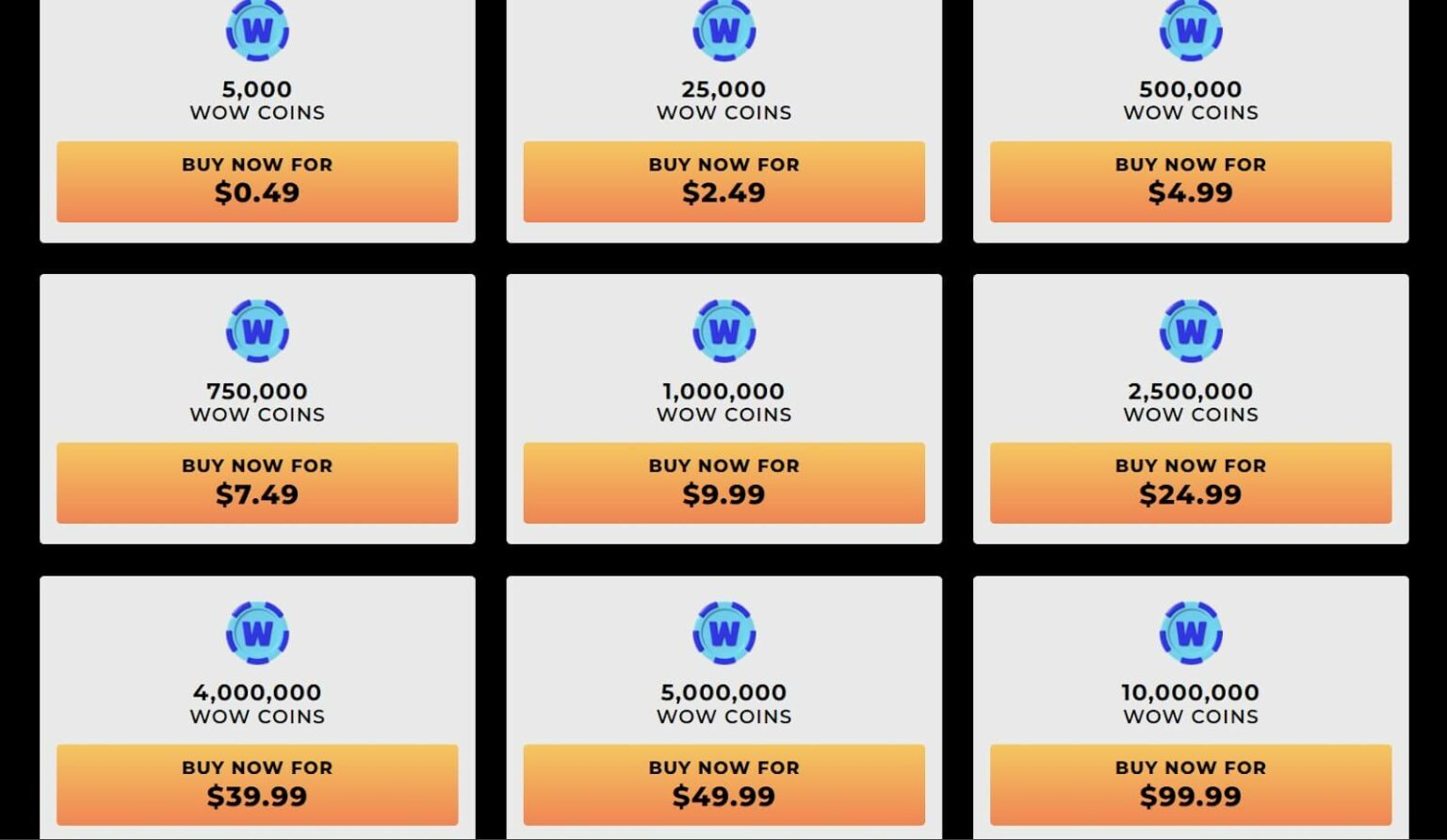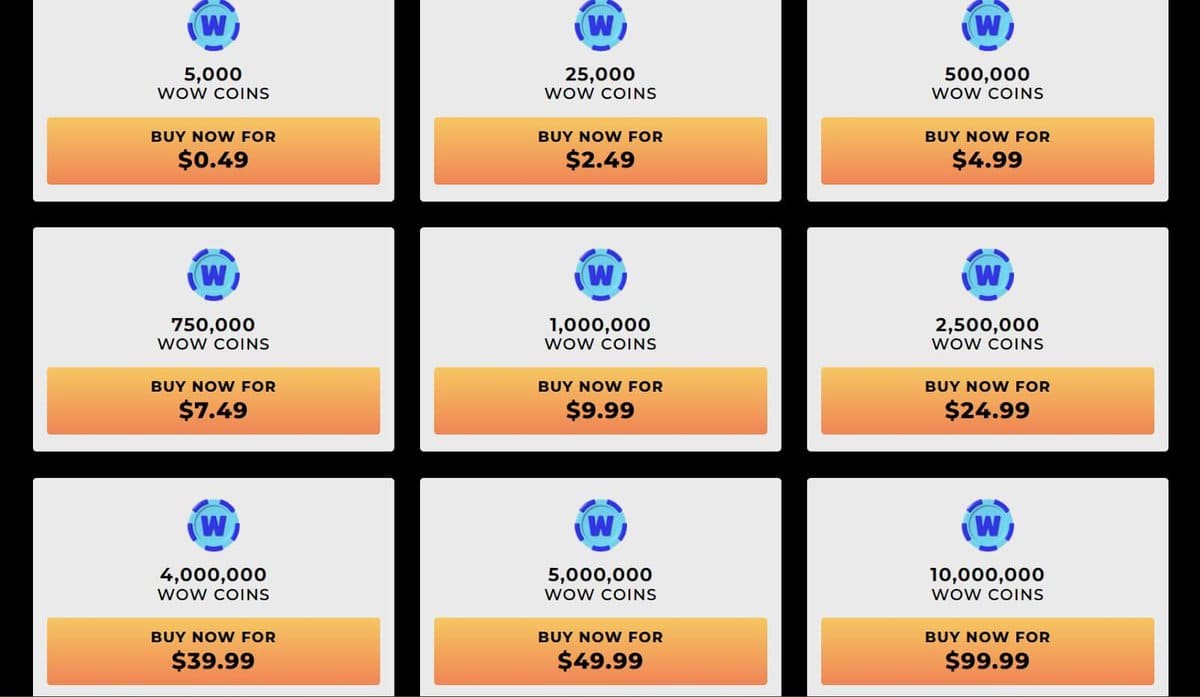 Free gold coins allow you to play all types of casino games on sweepstakes casinos without restrictions. Whether it's slots, table games, such as blackjack and roulette, fish games, or even live casino games, in some cases, you can enjoy them for free using your gold coins.
In fact, gold coins are the second most popular currency you can find in sweepstakes casinos. You can get free gold coins by signing up for a brand-new social casino or through one of several casino promotions, including the login bonus, verification bonus, and social media campaigns, among others.
Additionally, you purchase gold coins packages using real money if you want to enjoy some more casino-style games. Each platform will have its own packages that will give you tons of gold coins, as well as a few free SC coins.
However, the downside of gold coins is that you can't redeem them for real cash prizes. For that, you'll need to use the free sweeps coins you earn every day to play your favorite casino-style games, win even more sweeps coins, and redeem them for real prizes!
Gold Coins vs Sweeps Coins
Gold coins and sweeps coins are very similar in most aspects but also hold a few key differences. In the table below, you can find all the similarities and distinctions between SC coins and gold coins regarding their use, how to earn them, and whether you can redeem them or not:
| 🟡Gold Coins | 🎲Sweeps Coins | 🤑Both |
| --- | --- | --- |
| Available across the world | Eligible only in the US | Allow sweepstakes casinos to operate legally in the US |
| Can be bought in packages for real money | Not available for direct purchase | You can earn them through different promos and bonuses |
| Ideal for trying out new games and practicing | Should only be used on games you're familiar with | Can be used to enjoy casino-style games for free without real money |
| Available on both sweepstakes casinos & social casinos | Only available on sweepstakes casinos | May have different names depending on the casino platform |
| You cannot redeem them for real cash prizes | You can redeem them for real money or other prizes. Must reach at least a minimum amount before redeeming | |
| You can get free coins very easily | Free sweeps are slightly harder to get and should be treated as a premium currency | |
Other Sweepstakes Casino Currencies


The two most commonly used sweepstakes casino currencies are gold coins and sweeps coins. However, some sweepstakes casinos choose to name their currencies slightly differently to stand out from others. For instance, Sweeptastic casino calls its gold coins "Lucky Coins", whereas Fortune Coins Casino has named its sweeps coins as "Fortune Coins".
Additionally, a small number of sweepstakes casinos feature even more currencies in their arsenal. For example, High 5 Casino has an extra currency called "Diamonds", which are used to unlock Boosts and Free Spins for a chance to earn additional free sweeps coins, which you can then redeem for real money prizes.
Best Sweepstakes Casinos to Get Free SWEEPS
There are plenty of excellent sweepstakes casinos; however, some stand out for their superior features and offers. Here are some of the best sweepstakes casinos to get free sweeps coins today:
Tips to Get Free Sweeps Coins 24/7
If you're looking to earn additional free sweeps every day, we've got some great tips for you to follow:
✅

Be on top of hourly, daily, and weekly bonuses so you don't miss out on any free sweeps.

✅

Ensure you have verified your account completely, as most sweepstakes casinos give out free SC for completing the verification process.

✅

Follow the casino's pages on social media platforms, like Facebook, Twitter, and Instagram, as they host multiple social-media-only promos.

✅

Keep an eye on the casino "Promotions" page in case they introduce any new bonus or promo for free sweeps coins.

✅

Make sure to take part in all contests, tournaments, drops, or giveaways the casino may host. It's usually free, and you can win huge amounts of sweeps coins.

✅

If you're out of coins, check to see if your casino features a mail-in request to get free sweeps and send them one.

✅

Consider signing up with multiple sweepstakes casino providers. That way, you won't be running out of coins, and you'll also have access to even more casino games.
Why Sweepstakes Casinos Giveaway SC Coins?
Sweepstakes casinos allow you to get free SC coins that can help you win real cash prizes while they remain legal under sweepstakes laws. If you want to earn more free SC coins daily, follow the tips mentioned above and sign up with multiple sweepstakes casinos to win cash prizes.
That way, you'll be able to enjoy casino games whenever you want for free, with the added chance of winning lots of SC and redeeming them for real money.