Sportzino Sportsbook is a sweepstakes site that offers sports predictions markets and real cash prizes in 48 US states. This sweepstakes sportsbook launched in 2023 and is run by SCPS LLC, which also owns Zula Casino. They also have a great 1000 sweeps coins no deposit bonus!
Pros
Real cash prizes
Legal in 48 US states
12 different sports
Secure payment methods like Visa and Mastercard
Cons
No track record (only launched in 2023)
No casino-style games
No mobile app
Limited bet types
In this article, we are going to explore how Sportzino Sportsbook works, what bonuses you can claim, and the different sports available. As this social sportsbook is brand new and operating in an unregulated industry, it is risky to sign up. Luckily, these alternates have established a lengthy track record, provide juicy promos and lucrative odds, and have been personally verified by our team:
What Is Sportzino Sportsbook?
While most sweepstakes sites offer casino-style games, Sportzino social sportsbook has taken a different approach and lets you wager on 12 different sports, including basketball, tennis, baseball, football, ice hockey, and soccer. Every day, you can bet on hundreds of sports events from across the globe.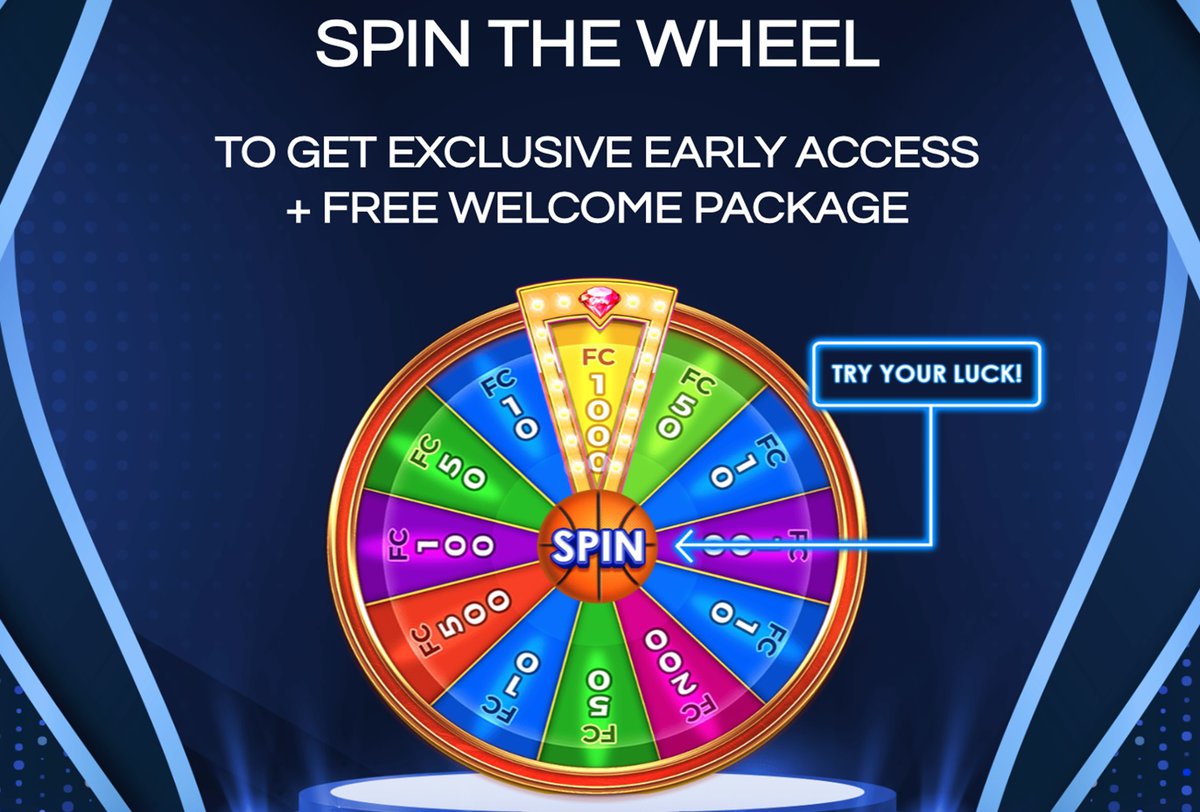 The website operates in all US states except Washington and Idaho and is a great alternative to illegal offshore sportsbooks. They offer secure payment methods like Visa, Mastercard, and bank transfer, and new users get to play a free Spin The Wheel game and win up to $10!
📖Sportzino
🏛️Owner
SCPS LLC
📅Founded
2023
🏈Sports
Basketball, tennis, baseball, football, ice hockey, soccer, MMA, cricket, motorsport
🎁No Deposit Bonus
1000 sweeps coins worth $10
📱Mobile App
❌No
💳Purchase Methods
Visa, Mastercard, Discover, bank transfer
💰Redemption Methods
Bank transfers, gift cards
🔞Age Restriction
18 +
🇺🇸 State Availability
All US states except Washington and Idaho
Is Sportzino Sportsbook Legit?
Sportzino Sportsbook appears to be legit, but the site has only just launched, so we recommend signing up with caution. Under no circumstances should you make large purchases or leave significant sums of money on the site.
Sportzino Sportsbook is run by the same company that operates Zula Casino, and their platform is developed by Blazesoft, who runs legit sweepstakes casino Fortune Coins. However, it does not look like Blazesoft is involved in running Sportzino.
Currently, it is very risky to sign up to Sportzino Sportsbook. We would wait until they have been running for at least 6 months and have lots of reviews on Reddit and Trustpilot before diving in head first!
How Sportzino Sportsbook Works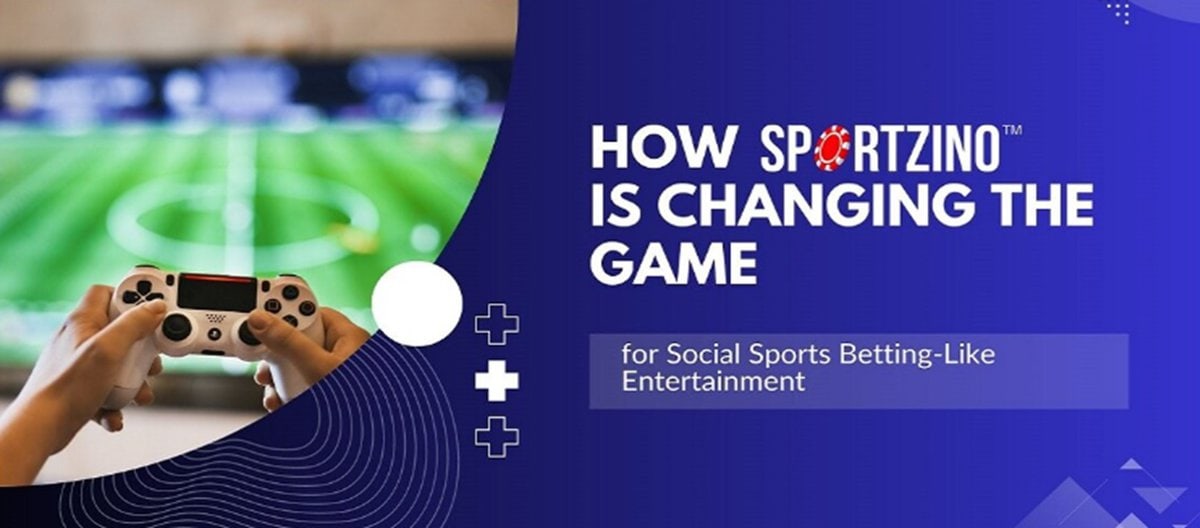 Sportzino Sportsbook has come up with an ingenious way to offer sports wagering without a license and in states where sports betting is legal. Sportzino Sports has found a loophole in sweepstakes regulations, which state that you can offer cash prizes and games of chance if you allow players to participate for free.
So, how Sportzino Sportsbook works is they use two virtual currencies: gold coins and sweeps coins. Gold coins have no monetary value, while you can redeem 100 sweeps coins for $1. You get sweeps coins for free via bonuses and when you purchase gold coins. If Sportzino Sportsbook allowed you to purchase sweeps coins, they would be in violation of sweepstakes laws and be considered an illegal sports betting website.
So far, most state governments are okay with sweepstakes sites exploiting this loophole. However, negative press or scandals could spur politicians into action and shut down these sites.
Does Sportzino Sportsbook Payout Real Money?
Sportzino Sportsbook does pay out real money as long as you are 18 + and located in any US state except Washington and Idaho. As explained above, you place sports wagers using sweeps coins. You can then redeem these sweeps coins for cash or gift cards. At Sportzino Sportsbook, 100 sweeps coins = $1.
Sportzino Sportsbook Promo Code and Offers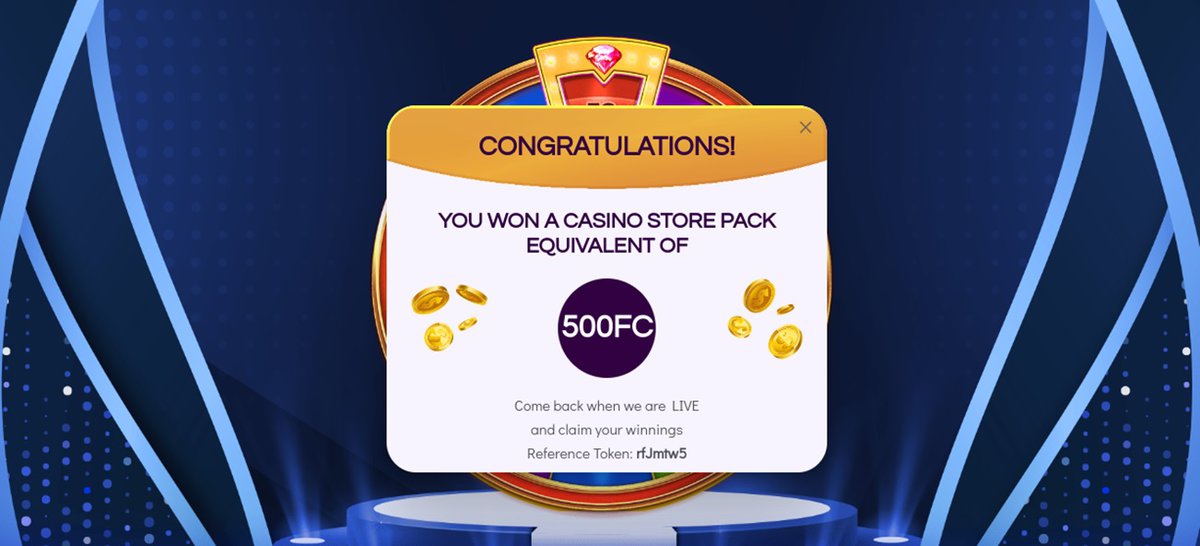 Sportzino Sportsbook has been tight-lipped about their bonuses. Currently, they have a no deposit bonus where you spin a wheel and can win up to 1,000 sweeps coins worth $10. Here are some Sportzino offers you can expect when they are fully operational:
All free sweeps coins at Sportzino Sportsbook come with a 1x wagering requirement, unlike online sportsbooks where bonus cash can have 5x + wagering requirements. Also, there are no betting restrictions, so you can bet on all popular sports and bet markets and chase whatever odds you like.
How to Play at Sportzino Sportsbook

As long as you are 18 + and reside in any US state except Washington and Idaho, you can wager on sports at Sportzino and win real cash prizes. Washington and Idaho have explicitly banned sweepstakes sites, which is why players from those states are geo-blocked. To start wagering on the biggest sports events in the US and internationally, follow the sign up process below!
Registration Process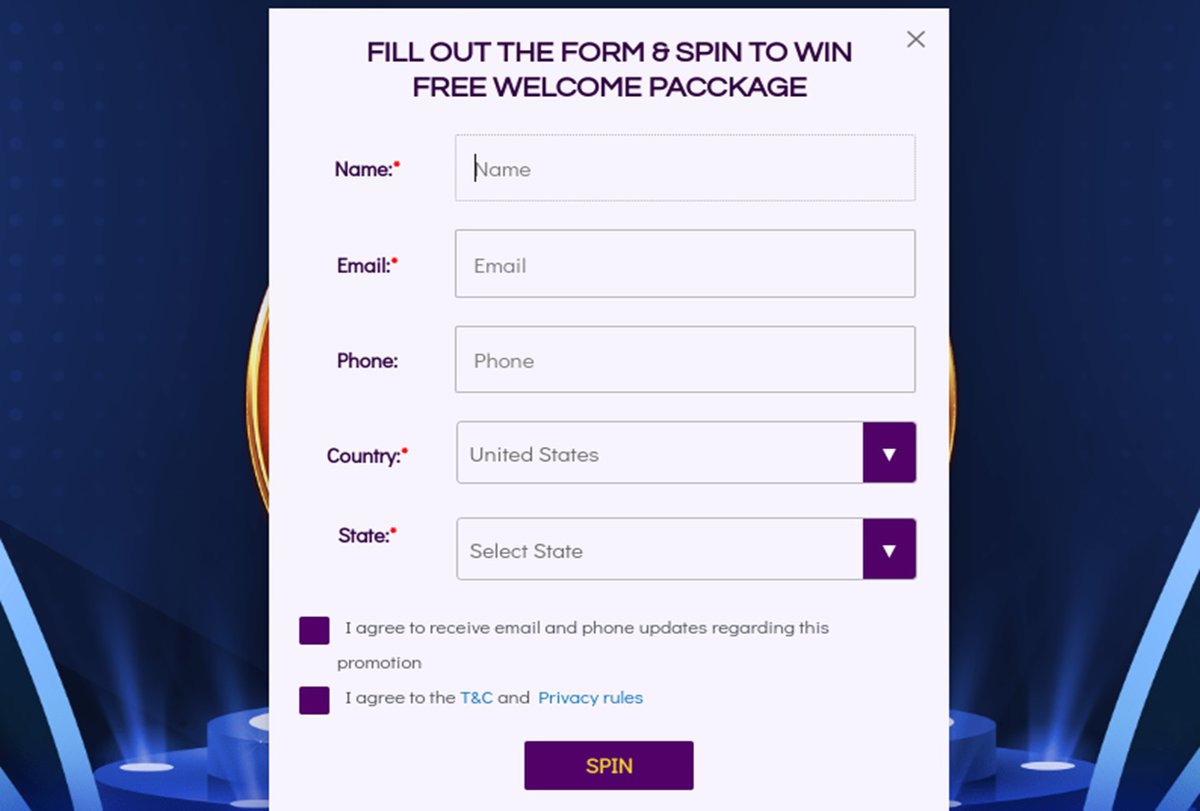 Within just a few minutes, your Sportzino Sportsbook account will be fully set up, and you will be placing wagers on everything from the NFL to the NBA to the latest UFC fights. To get started, simply:
Go to https://sportzino.com
Tap the Be Part Of It button
Play the Spin The Wheel game to earn your no deposit bonus (the top prize is 1,000 sweeps coins worth $10)
Enter your email, full name, address, mobile number, and date of birth
Type in the code that was texted to your mobile or confirm your account via email
That is really all you need to do. Once you have verified your account, your no deposit bonus will be automatically added to your account, and you can use your free sweeps coins to wager on all sports markets. There are no odds or bet type restrictions.
Desktop & Mobile Play
Sportzino Sportsbook works great on all devices, including iOS, Android, desktop, and tablet. The website has a modern theme with a blue, black, and white color scheme. It is designed just like an online sportsbook. All of the different sports are listed on the side of the screen, and to make a wager, you simply need to tap on a sporting event, select your bet and prediction, enter the amount of sweeps coins you wish to wager, and confirm your wager.
Then, if your team wins, your winnings will be automatically added to your account. The gaming experience rivals any big online sportsbook, and with 12 sports, they almost have as many markets as industry heavyweights like BetMGM.
Unlocking Premium Mode
To legally place bets at Sportzino Sportsbooks, you don't need to verify your account, but to turn your sweeps coins into cash prizes, you do. Don't worry, it is a simple process, you just need to upload a picture of your ID and proof of address, like a utility bill. Then, Sportzino will quickly check everything.
Do you need a bit of help building your sweeps coins bankroll? Use these tips to get the most out of Sportzino Sportsbook:
Stick to sports you avidly follow – If you are a big college football guy, why would you suddenly bet on women's tennis? When it comes to sports prediction, your edge is your information, so if you know everything about Alabama football, then use that knowledge to determine when they are going to win.
Don't bet your whole bankroll on a single game – Even though it is tempting to wager big, especially when you see that potential win figure, you need to stay cool, calm, and collected. That means not risking more than 2% of your bankroll on a single wager. For example, if your bankroll is 100 sweeps coins, only risk up to 2 sweeps coins on a game.
Specialize in a particular wager type – It is unlikely you are going to be equally adept at picking moneyline, totals, and spread winners. We recommend focusing on a specific market and really diving in deep and understanding the underlying factors that determine a team's performance.
Claim all of Sportzino's bonuses – Sportzino gives you tons of ways to rack up free sweeps coins, including via their no deposit offer, first purchase bonus, daily login bonus, mail-in bonus, and referral program. If you just claim their daily login bonus every day, you will earn $365 per year!
Statistics are your friend – If you think you can bet with your heart and outsmart Sportzino, then you have another thing coming. Use simple stats like head-to-head records, average points conceded and scored, and home/away records to improve your betting decisions.
Sportzino Sportsbook Experience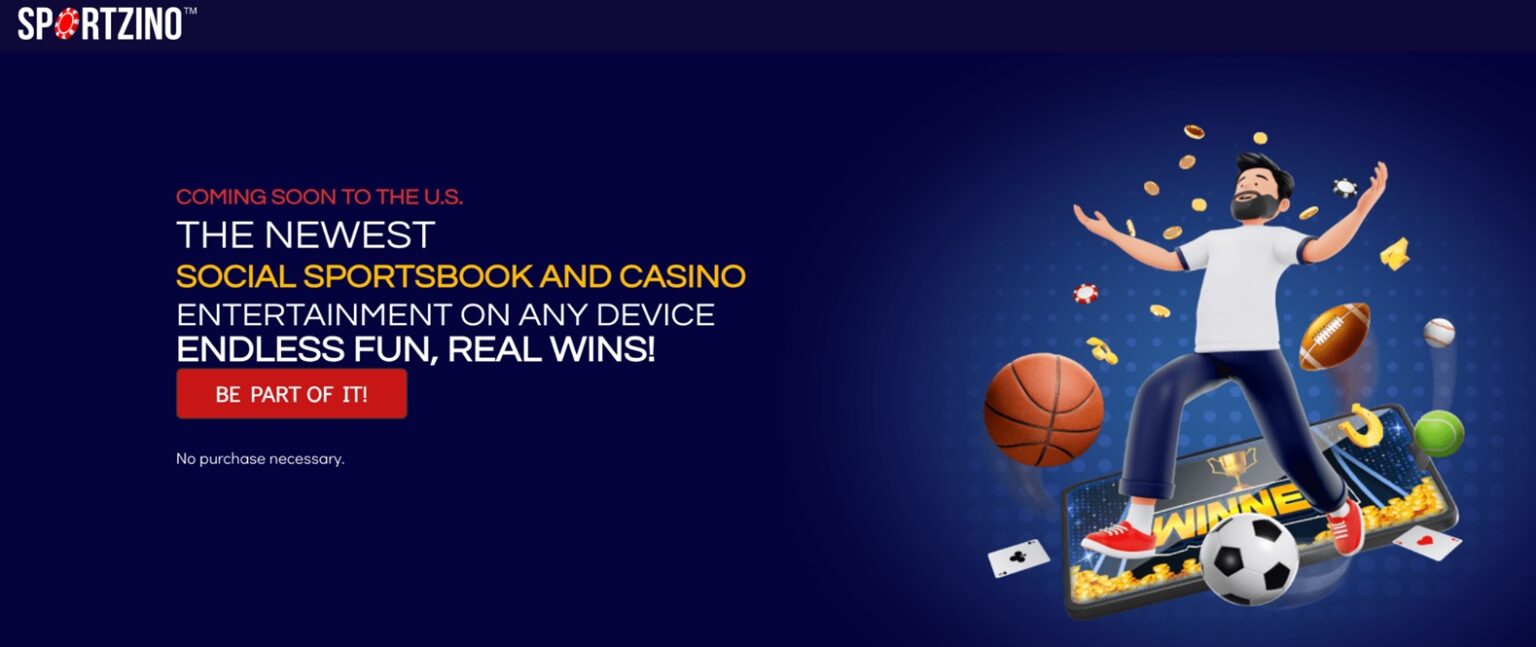 As soon as you sign into Sportszino Sportsbook, you will swear you are at FanDuel or DraftKings. They have done a great job at recreating the feel of a big-time online sportsbook. The lobby is laid out perfectly; from the menu on the left-hand side of the screen, you can quickly scroll through the 12 different sports available.
Also, at the tap of a button, you can claim your bonus and purchase gold coins. It is also very easy to add selections to your bet slip by clicking on a sport, bet type, or team and then typing in your stake. If you are located in a state without legal online sports betting, then you won't be missing much by wagering at Sportzino Sportsbook.
Sportzino Sportsbook Markets
At Sportzino Sportsbook, you can wager on 12 different sports, including golf, tennis, soccer, boxing, horse racing, football, MMA, ice hockey, and basketball. They have markets for all major leagues, including the PGA, UFC, ATP, F1, NHL, MLB, NBA and NFL. There are literally hundreds of sporting events to bet on every single day!
While Sportzino Sportsbook's betting markets can't compete with licensed sports betting sites like FanDuel or DraftKings, they do have some exciting bet types, including:
Moneyline – A moneyline is the simplest wager in all of sports betting, all you need to do is predict which team is going to win. For example, you might bet on the Philadelphia Eagles to put a clinic on the Dallas Cowboys. This is a great wager to start with.
Totals – With a totals bet, you need to predict how many points or goals will be scored in a sporting contest. This wager is presented as an over/under where Sportzino Sportsbook sets the line, and you need to guess whether the result will be higher or lower. For example, the Los Angeles Lakers are taking on the Miami Heat, and the line is set at 226.5. If you take over and 227 or more points are scored, you win.
Spread – Once you have got the hang of moneyline wagers, you can try a spread bet. How it works is that Sportzino Sportsbook will place a handicap on a team, and you need to guess which team will win when factoring in the handicap. For example, the Buffalo Bills may be a -6.5 favorite against the New York Jets. If you bet on the Bills to win, they need to beat the Jets by 7 points or more.
Parlays – Parlays are where you combine two or more sports wagers into one betting slip, and your wager only pays out if all of your teams win. For example, you might wager on the Denver Nuggets to beat the Dallas Mavericks, the New York Yankees to beat the New York Mets, and the Kansas City Chiefs to beat the Los Angeles Rams. The great thing about parlays is the combined odds, so you can chase some huge paydays from modest stakes. The more selections you add to your parlay, the bigger the potential payday, but also the greater the risk. We recommend adding 3 to 6 selections to your parlay.
Sportzino Sportsbook Purchases & Redemptions
If you want extra sweeps coins and the free bonuses aren't cutting it, you can purchase a gold coins package and receive additional SC. At the click of a button, you can buy gold coins via several payment methods including bank transfer, Discover, Visa, and Mastercard.
Don't get too excited about Sportzino Sportsbook's 1,000 sweeps coins bonus, unlike most sweepstakes sites, the exchange rate is 100 sweeps coins = $1. You can redeem your sweeps coins for cash prizes via bank transfer and gift cards. The minimum redemption at Sportzino Sportsbook is $10.
Sportzino Sportsbook Help & Support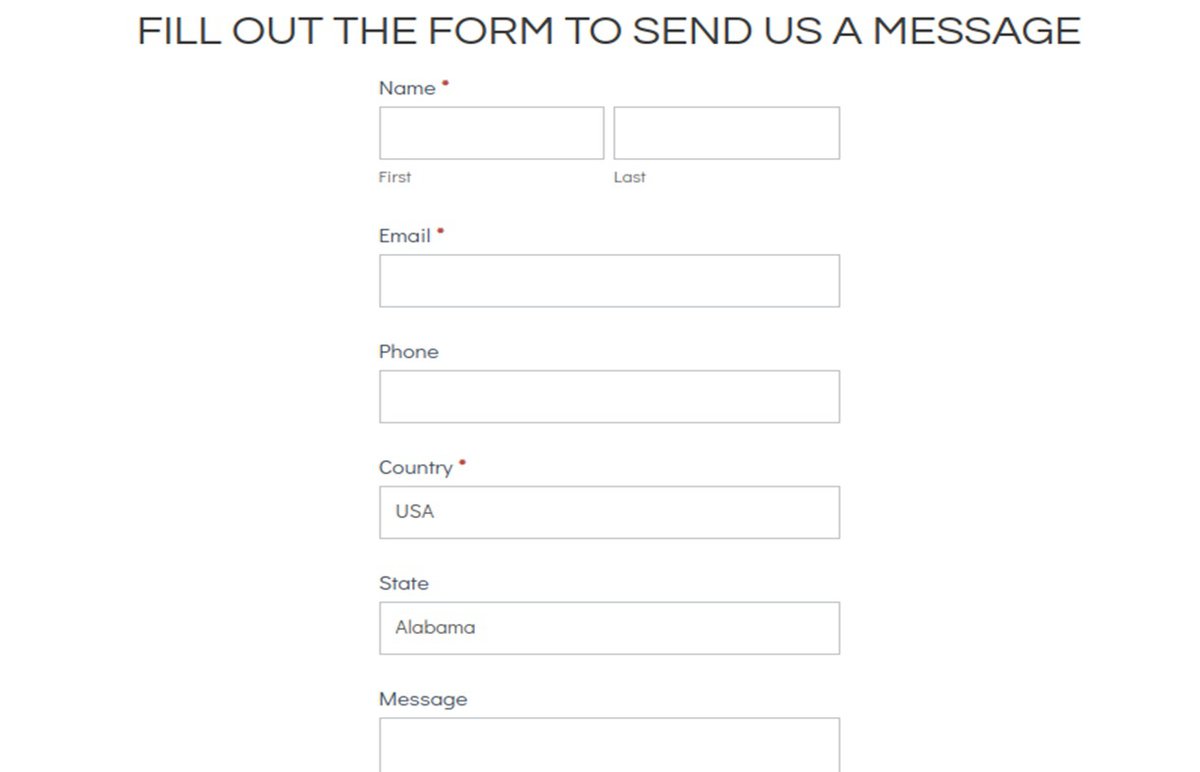 Sportzino Sportsbook does not offer customer support via live chat, which is disappointing. Live chat is very convenient and ensures issues get quickly solved. It is super frustrating spending days or even weeks going back and forth over email with customer support. But at least Sportzino Sportsbook does have a contact form, and they respond within 24 hours.
Our Final Verdict
Sweepstakes model social sportsbooks are pretty rare, so it's great to see a new entry in the market. Sportzino Sportsbook has great potential. Their platform is designed by respected iGaming provider Blazesoft, they have markets for 12 sports, including NFL, NBA, and MLB. They also offer cash prizes in 48 US states.
However, there is one catch: this sweepstakes social sportsbook has literally just been launched, so we just don't know how safe the site is. We are holding off recommending Sportzino Sportsbook until they prove they offer real odds, bonuses, and honor redemptions.
If you are looking for legit sweepstakes sportsbooks, then Fliff gets our seal of approval. At Fliff, you can wager on all NFL and NBA games + MMA, tennis, college football, soccer, and more! They always have fantastic odds and extensive betting markets, including totals, moneyline, and spread. Register and use the promo code: SWEEPSCASH to get a $1 no deposit bonus + $200 when you spend $99.99!