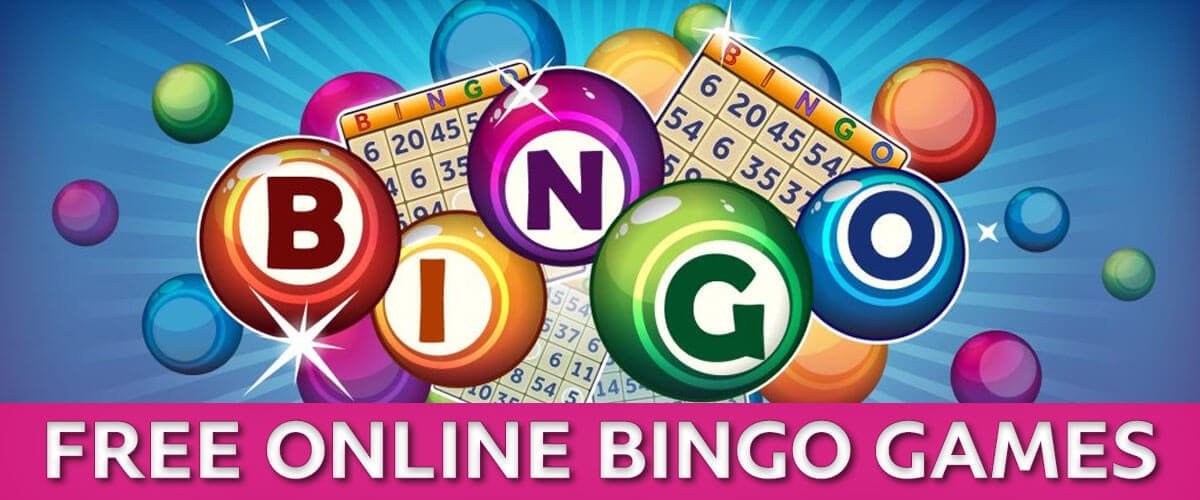 Since the early 16th century, bingo has been played in one form or another. And no wonder why. It's easy to play, sociable, and a great way to make some extra cash without having to risk too much from your own pocket.
With the rise of online casinos, there was no surprise when online bingo halls started popping up across the web, and now in 2023, online bingo has reached its next milestone with the rise of sweepstakes bingo sites allowing citizens across the US to play free online bingo from their own home. It might sound too good to be true. But as we'll explain in this guide, there's more than one place to play bingo online for the chance to win real cash prizes without having to risk a dime.
Legal Online Sweepstakes Bingo Sites in the US
So in which states can you play real money online bingo? Well, the good news is that thanks to the rise of sweepstakes casinos, you can play online bingo from anywhere. If you live outside of the six states that traditionally allow online gambling, you might wonder how this is possible — and with some shady offshore sites like Bingo Village claiming to be legit, that's a fair question.
The answer is a little complicated. But to simplify it, it's because these companies don't model themselves around traditional online casinos — instead opting to operate as sweepstakes companies. There are still legal requirements to being a sweepstakes company. However, they're a lot less restrictive than the laws that traditionally govern online casinos — with one of the biggest differences being that sweepstakes are legal across the entire nation. And these sweepstakes bingo sites operate in the same way. Here we ranked and reviewed the best sweepstakes bingo sites, but others less-popular ones like Casino Mania are also worth checking out.
For a full guide on the laws around sweepstakes casinos, you can check out our homepage.
Best Bingo Games Apps with Real Money Prizes 2023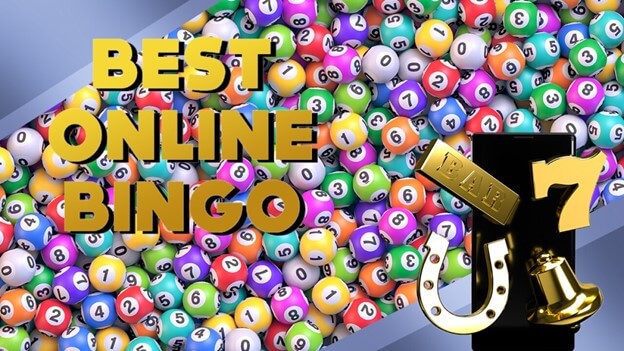 There are a lot of different sites to play bingo. However, for my money, three names stand head and shoulders above the rest.
Pulsz Bingo
When it comes to sweepstakes casinos, there are few bigger names than Pulsz. And for sweepstakes bingo, Pulsz again is the standard bearer with Pulsz Bingo.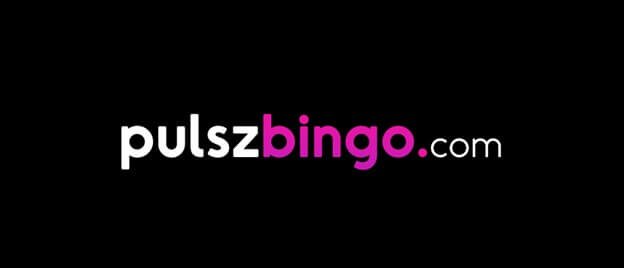 Four online bingo halls run at Pulsz Bingo — including Route 66, a 30-ball bingo that runs every 30 minutes and offers 12 free bingo cards to all users. Outside of their free games, they also run Bingo Blast — which starts each game off with an explosion of 18 numbers, and the Golden Gate 75-ball bingo, which is attached to a progressive jackpot that regularly surpasses 10,000 sweepstakes coins ($10,000).
Taking advantage of the Pulsz gaming library, Pulsz Bingo is also one of the few bingo sites to offer a large sample of other types of free games, including mainstream slots — which are perfect for when you're waiting for that next bingo game to start up. Overall, it's hard to find anything to fault with Pulsz Bingo. They've got free online bingo for real money, progressive jackpot bingo — and for new users, when you sign up via our links, you'll get 5,000 gold coins and 2 sweepstakes coins for free through the Pulsz Bingo no deposit bonus.
Bingoport
Bingoport is different. First, unlike the other names on this list, you won't find any other side attractions, as Bingoport only offers bingo. Secondly, while Bingoport does offer a lot of games with the modern auto daubing that you'll find on so many other sites — they also offer games that are strictly manual daubing. I personally prefer manually daubing my bingo card. Not only does it offer the chance to take advantage of another player's mistake — but I also find that manual daubing games have a much more social element. An element Bingoport capitalizes on with their in-game chat.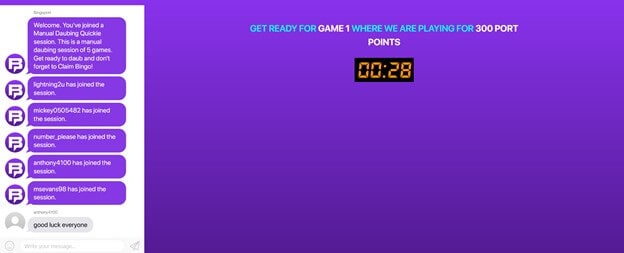 Bingoport is also very different in the sense that you cannot purchase their in-game currency PP. It's something you either need to win, or wait until 6am the next day to be topped up. Once you've collected enough, redemptions can be made via either PayPal, Amazon gift cards, or physical daubers. Games run about eight times an hour — divided into four manual daubing games and four auto daubing games.
While Bingoport might not be the flashiest game, it's remarkably simple. Perfect for anyone who only wants to play a fun bingo game without distractions.
Alternative Bingo Sites
The above three are our top picks as they're available across almost the entire nation, and they offer real money play without requiring the player to first make a deposit. However, in our research, there were two names that fell just short of these requirements, and still deserve to be mentioned.
Bingo Blitz
No guide on bingo in the US would be complete without Blackout Bingo Blitz. The most popular online bingo platform Bingo Blitz combines a progressive leveling-up system with classic bingo, where all games are manual daubing only and allow players to play up to four cards. As players level up, they'll go on a bingo adventure across the globe as they unlock new locations. It's fun. And with an active Facebook community, Bingo Blitz is one of the most social online bingo games you'll find.
Playing Bingo Blitz is free across the entire US. This is great, but this is also where we run into the main drawback of Bingo Blitz, and that is that Bingo Blitz does not offer any sort of real money play or redemption process. So while it is a blast to play Bingo Blitz — you will never make any money.
Further, while the power-ups are a lot of fun — they aren't congruent with normal bingo rules. As such, I can't even recommend Bingo Blitz as a good learning tool. Same issues are noticed on another Skillz bingo game – the Bingo Cash app.
Borgata Bingo
Real money bingo sites licensed by states are rare. This is why most bingo sites either work off the sweepstakes model — or are free to play without any possibility of real money play. Borgata Bingo is the exception to this. Borgata is one of the biggest names in all of US gambling — and whether you play at brick-and-mortar casinos or online casinos — chances are, you've heard of them. But lesser known about Borgata is that they also offer Borgata Bingo.
It's a great site, offering both 75-ball and 90-ball bingo. The only real drawback of Borgata Bingo is its availability. Because since Borgata Bingo operates under traditional online gambling laws, it is only available in the two states where it has been licensed — Pennsylvania and New Jersey. If you live outside of those two states, you can skip the rest of this section. However, if you live in either Pennsylvania or New Jersey, Borgata Bingo is a legitimate real money bingo alternative to think about. For new users who sign up with Borgata Bingo via our links, you'll get a $50 bingo bonus when you deposit your first $10.
Bingo Games to Avoid
There aren't many good real-money bingo sites. As such, it's not surprising that many offshore sites have tried to move in to cater to the market; however, as a general rule, we always recommend staying clear of these offshore sites. If you've been around for a while, you'll no doubt have noticed that a lot of these sites will pop up one minute, and then disappear the next. And since they're unlicensed, there's nothing you can do.
Even some of the more reputable offshore sites like Bovada, BetOnline, Sunrise Slots or its sweep offshoot Sunshine Sweeps, and Cyber Bingo aren't great options. They're no doubt better than other offshore sites. But they still carry certain risks and don't have to justify any action they take. Go on Reddit, and you'll find hundreds of users complaining of stolen money, accounts wrongfully closed, and claims of games rigged. That's not to say that all of these complaints are true or that these sites are scams — just that there is a legitimate possibility that they are, and if they are, you have no recourse if they scam you.
At best, they're adequate. And if there weren't any alternatives, adequate might be as good as it gets; however, there are alternatives — and there's no reason to choose these illegal offshore sites over legal sweepstakes bingo sites with free bingo games!
Criteria for Selecting Online Bingo Sites to Play
The criteria we look for when selecting the best free bingo games are simple.
Bingo Sign-Up Bonuses — Do they offer a way to play for free? It's one of the two most important questions we ask of every site we review. There's nothing more annoying than signing up for a new site, depositing some money, and then realizing that the site is garbage. That's why we always check to make sure that there is a way to play for free — whether that's the Pulsz Bingo no deposit bonus — or Bingoport's sign-up and daily allowance bonus, it doesn't matter — just so long as there is a way to try before you buy.
Withdrawal Options for Real Money Bingo Prizes — The second most important question is, can you withdraw winnings for real cash prizes? There are a lot of social bingo sites that only offer free money play. But chances are if you're reading this, it's because you want to play bingo for real cash prizes. And for the above three sites, you can rest assured knowing that you'll be able to redeem your winnings for cash.
Legal & Legit — This point is simple. If a site isn't legal, we don't want anything to do with them. Your attitude should be the same. Because if a site isn't legal, they aren't held accountable for their actions — and you'll never know for sure if they're legit.
Availability — With traditional online gambling laws being so restrictive — we always prioritize looking for sweepstakes bingo sites with the most extensive reach. Pulsz Bingo may exclude Washington, Nevada, and Idaho — but every other state is allowed. And for Bingoport — you can play from anywhere across the US.
Must-Play Free Online Bingo Games
In truth, you can't go wrong playing any of the bingo games offered at any of our recommended sites. But after playing them all, these five stood out as absolute must-play games.
Route 66 SC — Pulsz Bingo
When it comes to free online bingo — Route 66 SC at Pulsz Bingo is the champion. Zero entry fees mean that if you run out of your no deposit bonus, you'll still be able to play 12 cards in this bingo game that runs once every 30 minutes.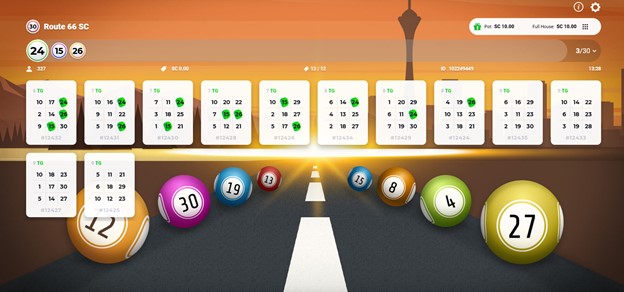 It's a 30-ball bingo, and with each registrant getting 12 tickets — it's a game that's played in the blink of an eye. The grand prize differs between individual games. But usually, you can expect it to be either 5 or 10 sweepstakes coins. A great feature of Pulsz Bingo is that you can play three bingo games at once, so even if you want to go for games with higher prize pools — you can still save one of your slots for Route 66.
Manual Daubing Quickie — Bingoport
The reason why I love this game is in the name. "Manual Daubing". Because with the Manual Daubing Quickie (played every 15 minutes), it's manual daubing only. Keep your eyes on the ball, and keep your eyes on your cards to see if you can capitalize on anyone else's mistake and take the prize of 300PP to yourself.
The games at Bingoport are done differently from many others. When you enter a room, you're usually buying tickets for a series of games to be played one after another. So when you cough up the 250PP to play at the Manual Daubing Quickie, you get five sets of three cards — for a maximum grand prize of 1500PP.
The auto daubing games at Bingoport are also very good. But if you're looking to add an extra element of skill — give the Manual Daubing Quickie a try in the Route 66 room.
Bingo Blast — Pulsz Bingo
Running every five and a half minutes  — Bingo Blast is like normal bingo, but with a twist. It's rapid. The game starts with two blasts of numbers calling out 18 numbers instantly. From there, with most of the numbers wiped out — it's a race to daub out those final few numbers from your 15-number card and take the prize.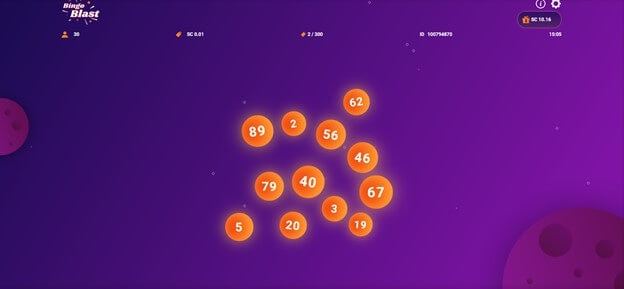 Like most prize pools at Pulsz Bingo — the grand prize for any given Bingo Blast will vary. However for Bingo Blast SC — I found it averages at about 15 sweepstakes coins. All the rooms at Pulsz Bingo can be played in either SC or GC. With SC being the premium currency and GC being the free currency. Usually, I'd recommend just sticking with SC, but for Bingo Blast — you might want to try out the free variant first so that you can get the hang of things.
Golden Gate SC — Pulsz Bingo
Another Pulsz Bingo variant. This time though, it's the big Golden Gate SC — which awards not only a standard prize pool, but also a progressive jackpot if you can get a full house quickly — typically in 45 calls or less. It's a 75-ball bingo — with a standard 5×5 card costing from 0.05 to 0.2 sweepstakes coins and awarding the potential jackpot that as of writing, stands at 12,862.16 sweepstakes coins.
Given that the standard prize pool and entry costs vary from game to game — it's usually worth waiting for the smaller 15 sweepstakes coin prize pool if you're going to hunt the jackpot. And that's what I recommend. As it allows you to buy more bingo cards — thereby increasing the chance of you not only winning the standard prize pool, but also the progressive jackpot.
So if you're after that big payday, visit the Golden Gate SC room at Pulsz Bingo.
How to Play Free Online Bingo Games Legally
Getting started at free online bingo sites is easy. Just follow the below steps as we'll guide you through not only how to register — but also how to get your no deposit bonus.
Using our secure links, navigate to your chosen bingo site and click the "Join Now" or "Register" button — usually in the top right corner of your screen.
If you want to sign up via Facebook, you can. Otherwise, you'll need to sign up with your email. Depending on which site you sign up with, you'll need to provide different details. Though as a general rule, you'll need to provide your name, email, and desired password.
A registration email might be sent to you. If it is, you'll need to click the link inside to confirm your account. Once that's done — you're in, and your no deposit will be instantly credited to your account. You can now navigate to the bingo section of the site and select your chosen bingo game.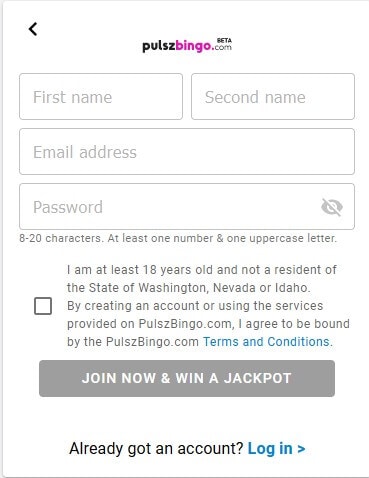 Most of these sites also include a first purchase bonus. We always recommend playing through your no deposit bonus first, but if you have and are ready for the next bonus, just click the "Get Coins" button and select the first purchase bonus.
In the next section, we'll be covering even more bingo bonuses.
Online Bingo Promo Codes and Bonuses
The best bonuses are usually reserved for new players. But there are some that are available for new and existing users alike. The most common bingo bonuses are:
No Deposit Bingo Bonus — No deposit bonuses are regarded as the best bonuses as they give the player free money without needing the player to deposit; however they're also some of the rarest bonuses around as most no deposit bonuses are not publicly listed. That's why when signing up for these sites, you must use our exclusive links, as these links have the promotional codes inside them. Though occasionally, you'll also need to enter an additional promo code.
First Purchase Bingo Bonus — First purchase bonuses are special bonuses that give you extra coins on your first purchase. They're pretty straightforward to understand. But they can only be used on your first purchase — so we always recommend that your first purchase should take advantage of these offers. To claim these offers, you can click the relevant pop-ups or navigate to the "Buy" selection, where the first purchase bonus will usually be the first package listed.
Daily Login Bingo Bonus — Daily login bonuses are exactly that. Bonuses awarded to users just for logging in. Sometimes they'll be a fixed amount — other times they'll be awarded by spinning a wheel. These bonuses are usually not the biggest, but given that you get them every day, they can add up to a large amount over the course of a week or month.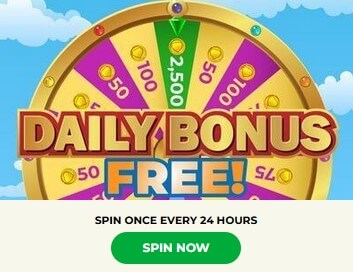 Refer A Friend Bingo Bonus — If you've got a friend that you think will love one of these bingo sites, send them a referral link, and you'll both profit. Exactly what your friend will have to do to get these bonuses will vary from site to site — so like all bonuses, it's a good idea to read the fine print before sending them out.
Reload Bingo Bonus — Reload bonuses are limited-time promotions that give you bonus funds when you use them. These bonuses are sometimes sent directly to you, and are other times available via social media. While not as big as the first purchase bonuses, they are another way to get more bang for your buck.
Social Media Bingo Giveaways — Undoubtedly the most underrated way to get bonuses is via social media giveaways. Simply follow your chosen bingo site on Facebook — and when the giveaway pops up, click it. Exactly what these bonuses will entail will vary from case to case. Though typically, you can expect either reload bonuses or free bingo tickets handed out through competitions.
New Free Bingo Sites
Currently there are only three free bingo sweepstakes sites that we recommend. But with the market growing bigger by the day, expect new names and new bonuses to pop up. If you want to be the first in line to get even more bonuses and free money — bookmark this page, as we'll be keeping this section updated with the best new free bingo sites accepting US players.
Free Bingo Games No Deposit Win Real Money
You might be wondering why these bingo sites are giving away real money. The reason is they have to. As a sweepstakes bingo site, they're bound by "Free to Play" and "No Purchase Required" policies — and the most common way these sweepstakes bingo sites give away free money is via their welcome no deposit bonuses and daily login bonuses.
But why stop at one? All these sites offer free money through their bonuses, so why not sign up with all of them? Sign up for a no deposit bonus for all these sites, and then log in daily to get multiple login bonuses. Then, when it's time to cash out — you'll be getting three paychecks instead of one.
While most bonuses at sweepstakes bingo sites have no playthrough requirement, some do. As such, whenever accepting a new bonus, it's always a good idea to read through the terms & conditions before accepting. Once you do, bonuses can be played just like your normal account balance.
Compare Legal US Bingo Sites
Are you wondering how these bingo sites stack up to one another? Well, in the table below, we'll be comparing them so you can see the highlights at a glance.
🎰Bingo Site
🎁Welcome Bonus
🎲Are There Games Other Than Bingo?
🇺🇸 Availability
⭐Highlights
Pulsz Bingo
5,000 Gold Coins +
2 Sweepstakes Coins
✅Yes
Nationwide (excl WA, ID, NV)
Large Gaming Library
Progressive Jackpot Bingo
Bingoport
1,000 PP
❌No
Nationwide
Manual Daubing
No Option for Depositing
FAQ's
Are There Any Free Bingo Sites to Play in the US?

Yes. Free bingo games are plentiful in the US. Some of them are meant to be played just for fun and don't allow the player to win real money, like Bingo Blitz. While others allow users the chance to win real money, like Pulsz Bingo.

What are the Best Free Bingo Apps?

The best free bingo game apps are the ones that allow users to win real money and are available to be played across the US. While there are a lot of apps that claim to offer this, only three of them are legal to US players. These bingo apps are Pulsz Bingo, Golden Heart Games, and Bingoport. All three of these sites are available on both your computer and mobile devices.

What's the Best Online Bingo Game?

What the best online bingo game is will inevitably come down to what you're looking for. If you're after free games that can be played without any cost, then Pulsz Bingo's Route 66 SC game is for you. If you're looking to bring the fun of manually daubing numbers, try Bingoport's Manual Daubing Quickie. Finally, if you're looking for a way to combine altruism and real money bingo, then there is only one destination — and that's Golden Hearts Games with their Golden Hearts Bingo.

As an honorable mention — if you're looking to win big, try Pulsz Bingo's Golden Gates SC.

Is Online Bingo Free to Play?

Free to play online bingo does exist through no deposit bonuses and other offers like daily login bonuses. These bonuses award players free money, which they can use to play bingo games.

No. Bingo is just as fair online as it is in a physical bingo hall. The only difference is that instead of having someone on a stage drawing a number from a blower, you've got a computer randomly generating numbers. And you can rest assured that at Pulsz Bingo, Golden Hearts Games, and Bingoport — these random number generators are certified as fair.

 

Do keep in mind that the above is only true about legal bingo sites. Because if you play at illegal offshore bingo sites, there is no way to know whether the game you are playing is fair or rigged.

Can I Play Bingo Games on my Mobile?

Yes. Online bingo is just as fun on mobile phones as on your computer. It can sometimes be hard to daub numbers manually. So when playing on your mobile, we always recommend that you play bingo that automatically daubs the numbers for you.