Psst! Want to hear a little secret? Blackout Bingo is giving out $1 bonus cash to you and your friends for making the first deposit of as low as $5. In this guide, we will show you exactly what the Blackout Bingo promo code is and how to use it to claim the no deposit bonus!

Gone are the days when bingo was played mainly by senior citizens. With rewards like free vacation trips, shopping sprees, cars, and the ability to win cash, Blackout Bingo is fast becoming one of the best online multiplayer games ever to exist.
The Blackout Bingo app allows players to play bingo games for free and with cash while allowing them to win cash.
As a skilled game, players' fate is decided not by luck but by their proficiency. With the latest Blackout Bingo promo code, players can now win an unlimited $1 to enhance their winning chance when playing blackout bingo with money.
Read below for additional details on the latest Blackout Bingo promo codes, while you can also check out its sister app Bingo Cash, for similar rewards. Alternatively, you can join the best online bingo sites that offer free and real money games on any device.
Latest Blackout Bingo Promo Codes
Who doesn't love freebies? Whether you are a new or existing player, you can be sure of finding a bonus you can claim. While some require a Blackout Blitz promo code, some don't, which makes it all the more interesting. So, if you are looking for a freebie, we'd advise you to check out the Blackout Bingo promo code we have for you below.
| 🎁 Bonus | 💵 Offer | 📜 Promo Code | ❓ How to Claim |
| --- | --- | --- | --- |
| First Deposit Bonus | $10 bonus cash | Not required | Deposit $10 within 24 hours of creating an account |
| Refer-a-Friend | $1 bonus cash | Your username | Every friend or family that uses your username for their first deposit, both get $1 |
| Leagues | Over $72,000 + 64 million ticketz + 150,000 Z-coins | Not required | Join in the pro or practice league and rank as one of the top three to earn huge prizes |
| Login bonuses | Random numbers of free Z-coins every 12 hours | Not required | Login and claim the free login bonus offer |
Blackout Bingo Promo Code No Deposit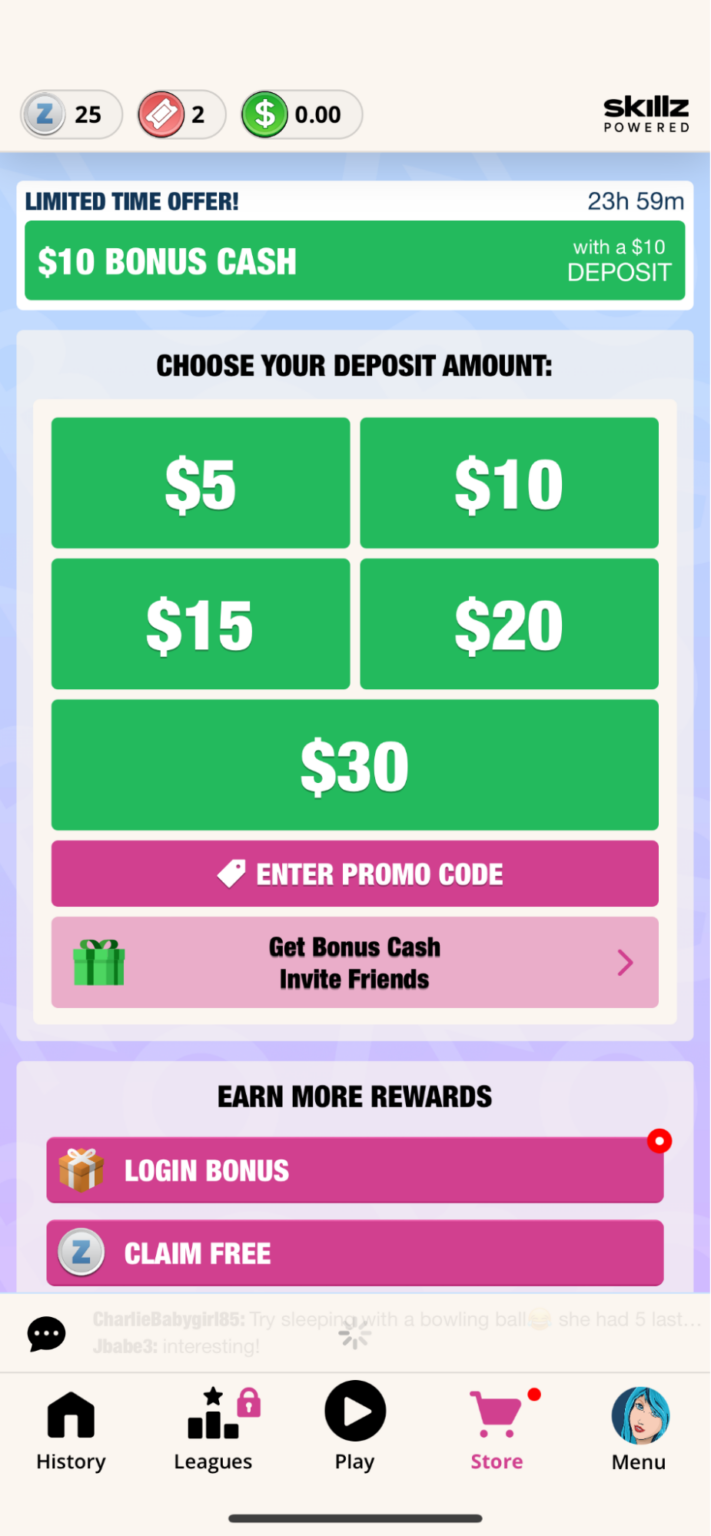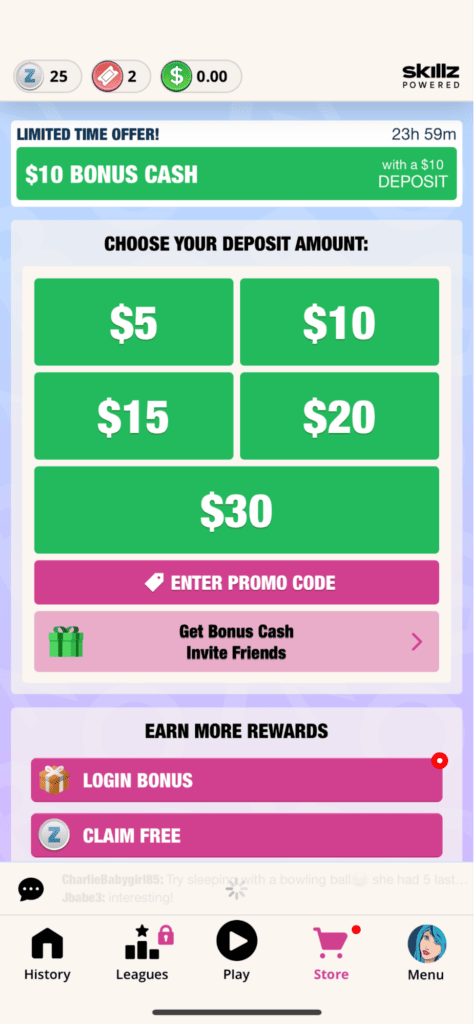 Currently, Blackout Bingo doesn't have a no deposit promo code that offers bonus cash to players – new or existing. While this might not have been the case in the past, its unsustainability led to the creation of a better welcome bonus offer. What is this alternative? We hear you ask. Well, here it is.
New players who make a $10 deposit within the first 24 hours of creating an account get their deposit matched dollar for dollar with a free $10 bonus cash. You can also find other sweepstakes casinos with top promo codes for bingo games, like Bingoport, which is similar to Blackout Bingo, below:
BetRivers.net even offers free live bingo rooms at selected hours daily, where you can play online bingo with your friends.
How to Redeem Blackout Bingo Promo Codes 2023
We are sure learning about the $10 bonus cash has revved you up, which brings us to this section, where we will answer your burning question. To redeem the $10 bonus cash, all you need to do is follow these steps.
Head to the Blackout Bingo store.
Click on the Limited Time Offer.
Select a payment option between card options or PayPal.
Make payment.
Wait for about a minute and see your deposit and bonus cash added to your balance.
Unlike real money gambling sites, there aren't many restrictions on your bonus cash usage. However, if you earn real money and withdraw the cash, the remaining bonus cash in your account will become void. So, we advise you to use up your free money before redeeming a reward or cash out.
Blackout Bingo Promo Codes for Existing Players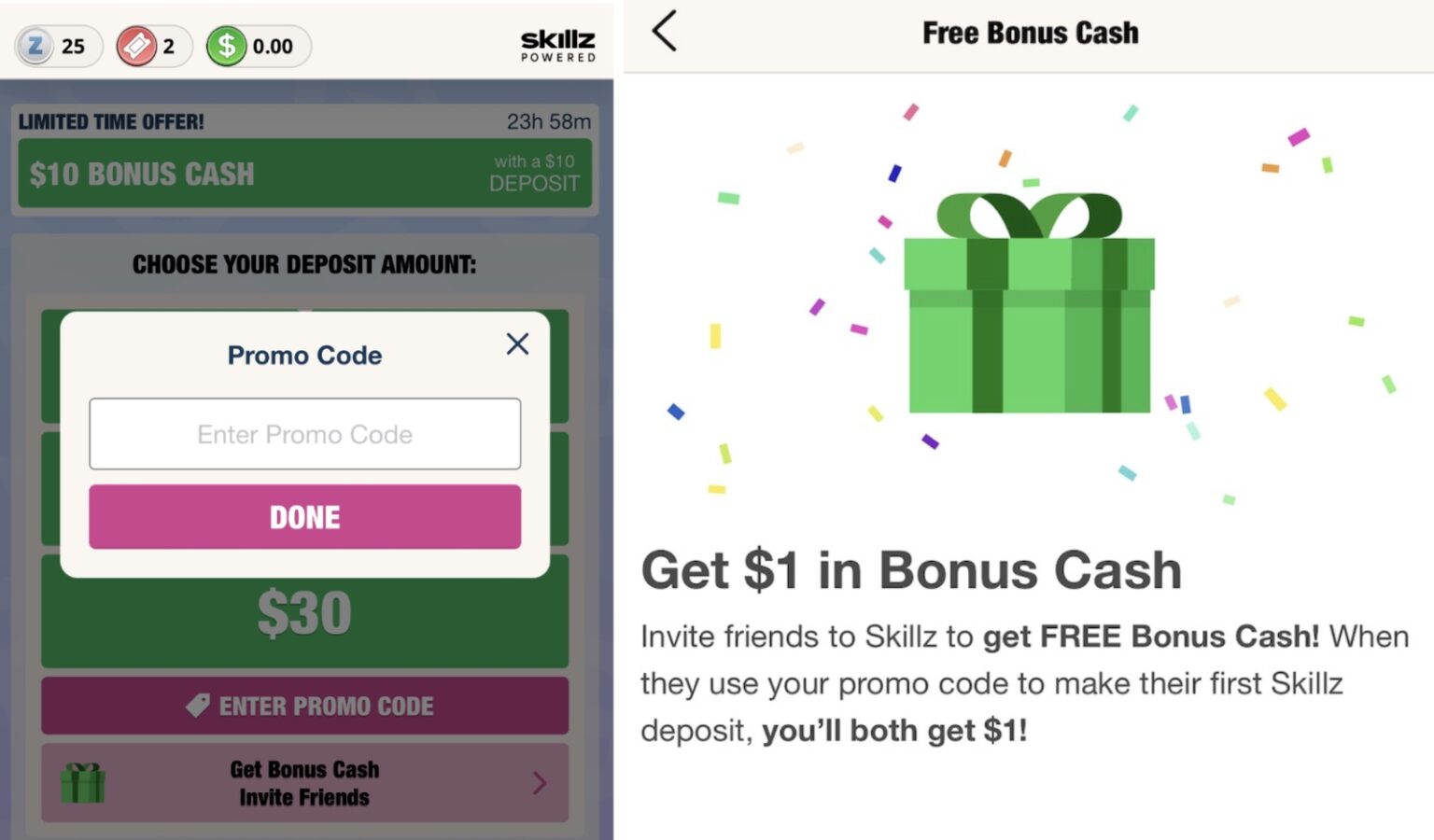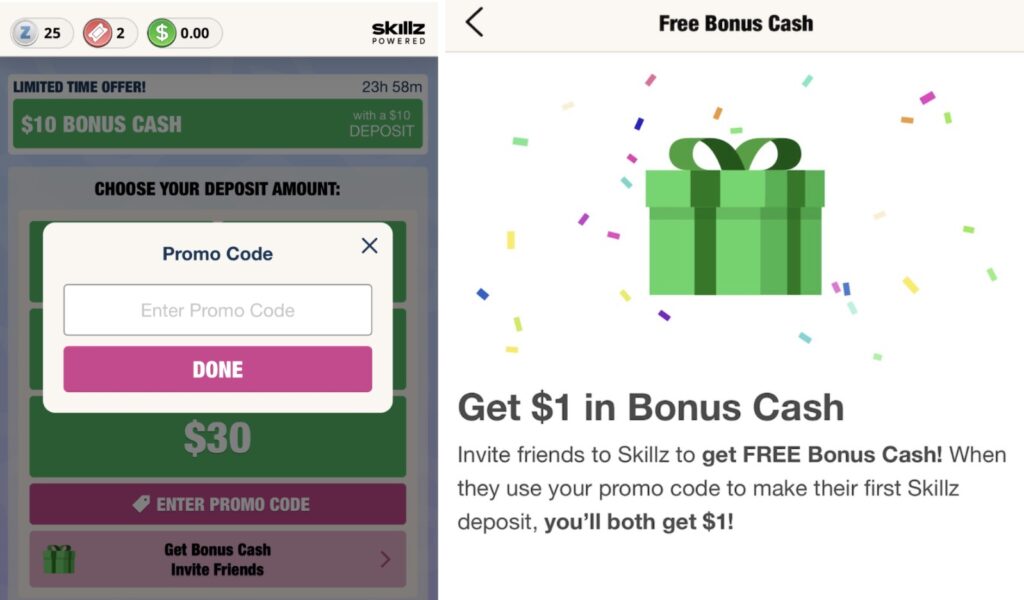 After exhausting your welcome bonus as a new player, there are other bonuses you can claim, much of which will require a Blackout Bingo promo code. If you are ready to get free cash or virtual currency, you are in the right place.
☀️ Daily Login Promotions
When you sign in to the app, you are awarded login bonuses in Z-coins. Z coins are a virtual currency that you use for free tournaments or games. However, players can only use these coins for entertainment and cannot withdraw or use them to play real money games.
Your daily login incentives are divided into two halves that you get every 12 hours. The quantity of Z-coins you receive after 24 hours is around 12.
🕞 Hourly Bonus
Get free z-coins for practice or free games every 2 hours. Claim by clicking the "Claim free Z." You can use these the same way you can use the free credits claimed from the daily login promotions.
👥 Refer a Friend
This bonus offers $1 free bonus cash to players who get friends or family to register and use their bonus code to make their first deposit. For ease of use, the promo code for this promotion is your username, so there is no need to memorize any alphanumeric sequence or digits or scan any codes. Also, to be clear, you and your friend get $1 bonus cash, so it's a win-win situation.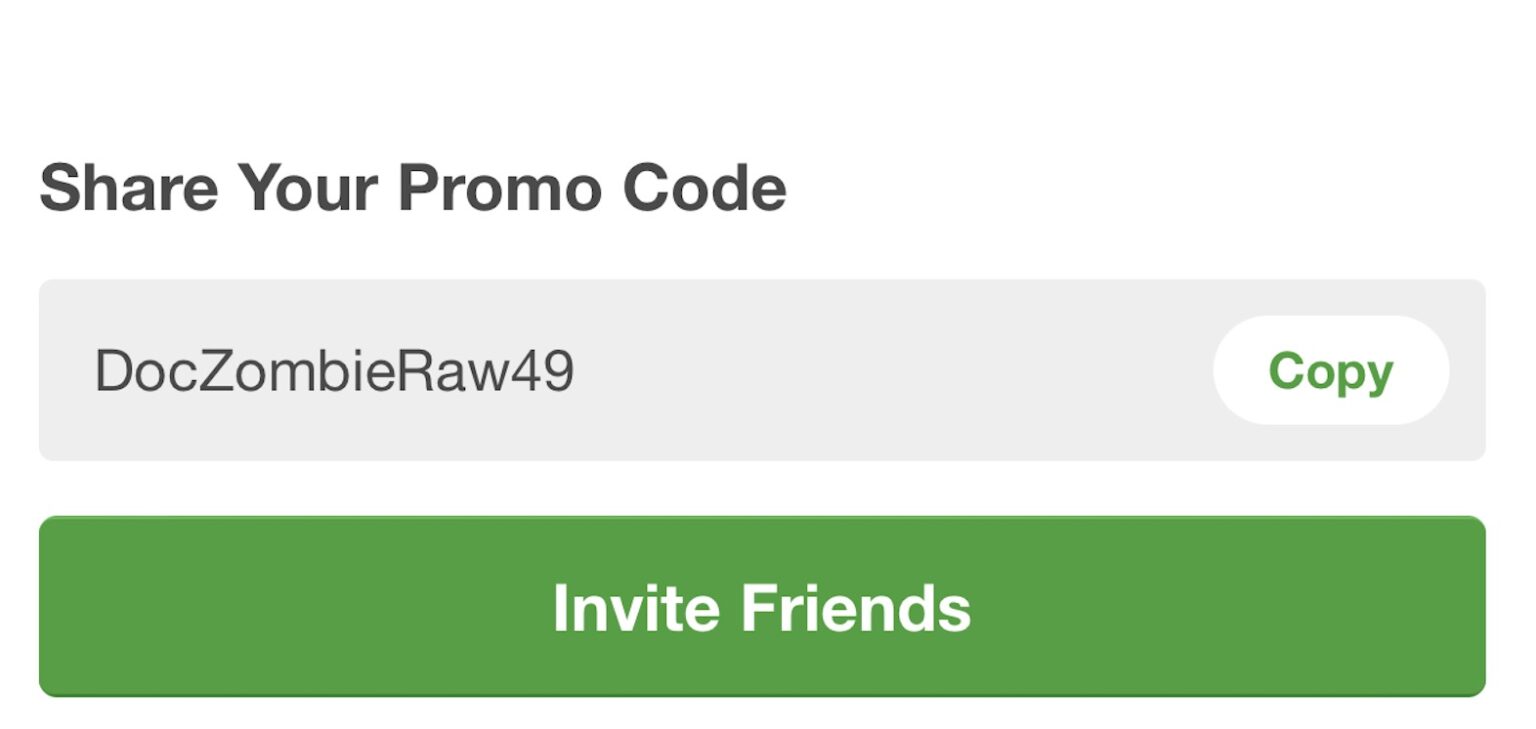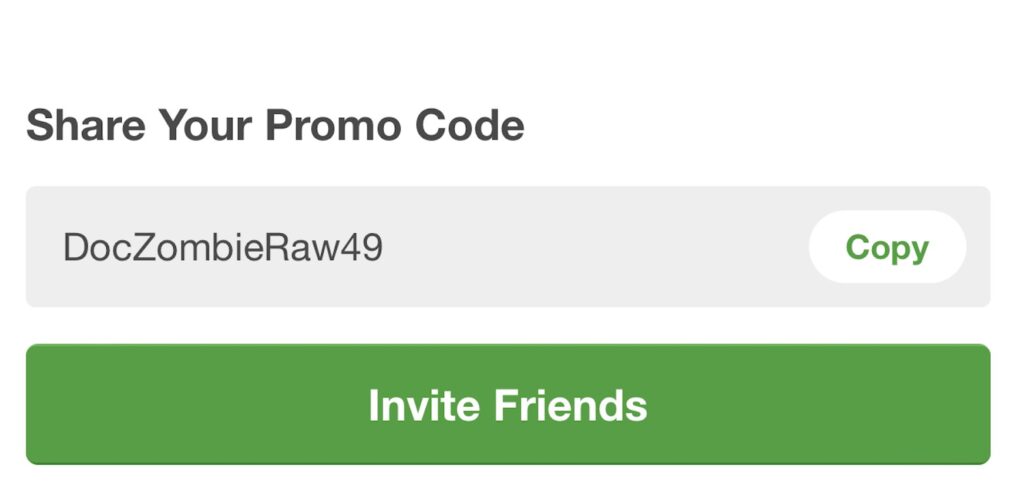 🏆 Leagues
There are two types of leagues – the pro and practice. Play with real cash games to be part of the pro league and Z-coins for the practice league. For every medal won in the pro league, you get $1 and climb higher in ranks, and the guaranteed prizes of over $72,000 and 64 million will be shared. For the practice league, you also win medals and a guaranteed prize of over 150,000 Z-coins, which will be shared amongst the top-ranking players.
👑 Skillz VIP Club
This is a special campaign aimed at Blackout Bingo's devoted mobile gaming players. It awards you with Tickets that may be redeemed for real money prizes. Tickets may also be obtained via winning a trophy or as a daily login bonus on the site. These tickets may be redeemed for things in the Skillz Rewards shop, such as gift cards, home appliances, sports items, vehicles, and many others.
The Blackout Bingo VIP Club has 6 levels:
| 🏆Tier | ✖️Multiplier | 🪙Points |
| --- | --- | --- |
| 🖤Black | 6x | 800,000 |
| 💎Diamond | 5x | 400,000 |
| 🌟Platinum | 4x | 150,000 |
| 🥇Gold | 3x | 50,000 |
| 🥈Silver | 2x | 250 |
| 🥉Bronze | 1x | 0 |
🎁 Skillz Rewards & Trophies
What makes Skillz better and distinct from any gambling site is that purchase isn't necessary, and you can play all games for free. While this means you wouldn't be able to win money directly, the ticketz system offers a solution.
This makes it easy for players across the US – even in states where gambling is illegal – to redeem real rewards and gift cards with ticketz won from free play. Some of the rewards you can get with your ticketz are:
Gift cards
Tech/Kitchen/Home Accessories
Sports equipment
Vehicles
Jewelry
Fashion Items
Shopping spree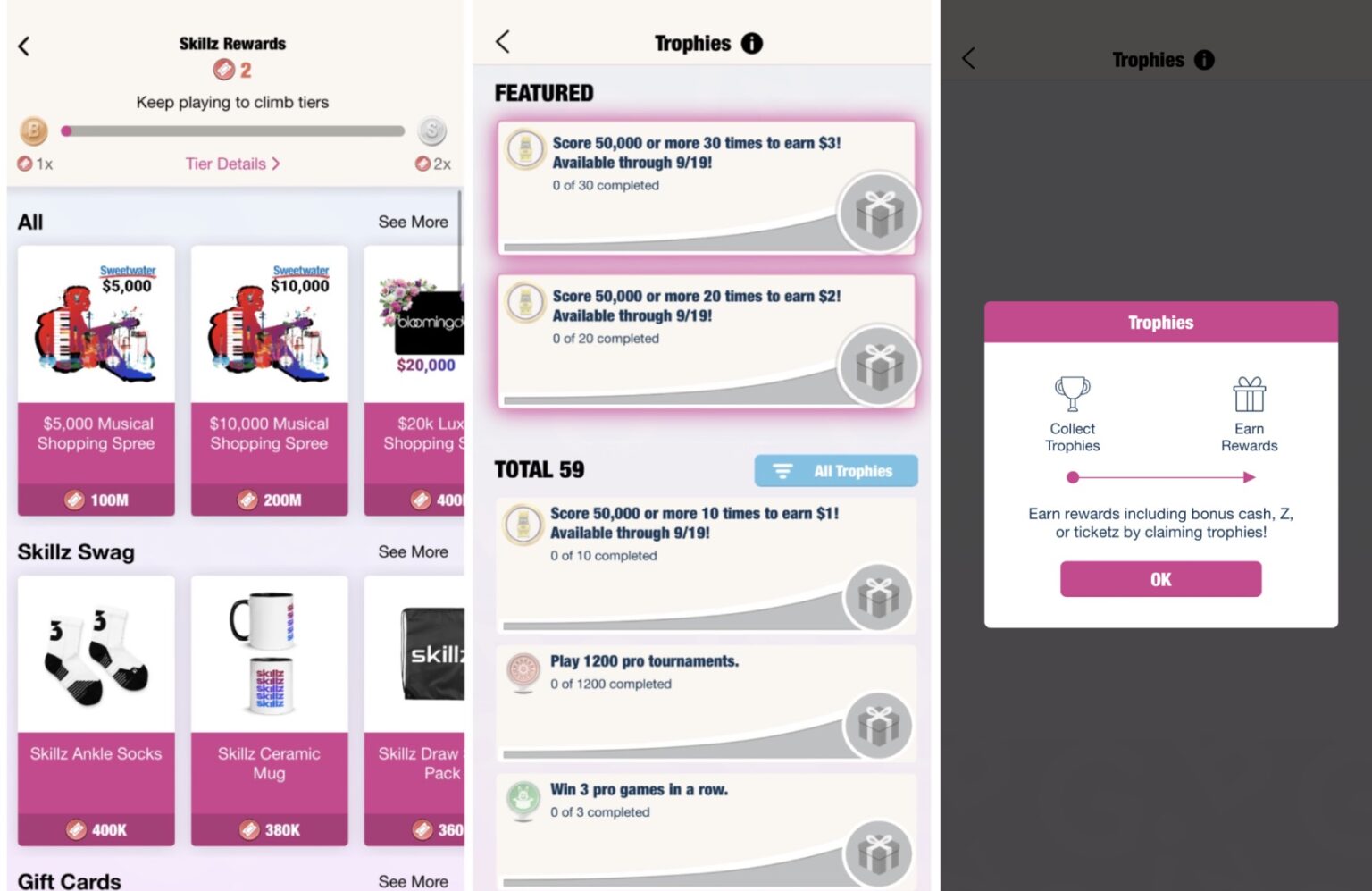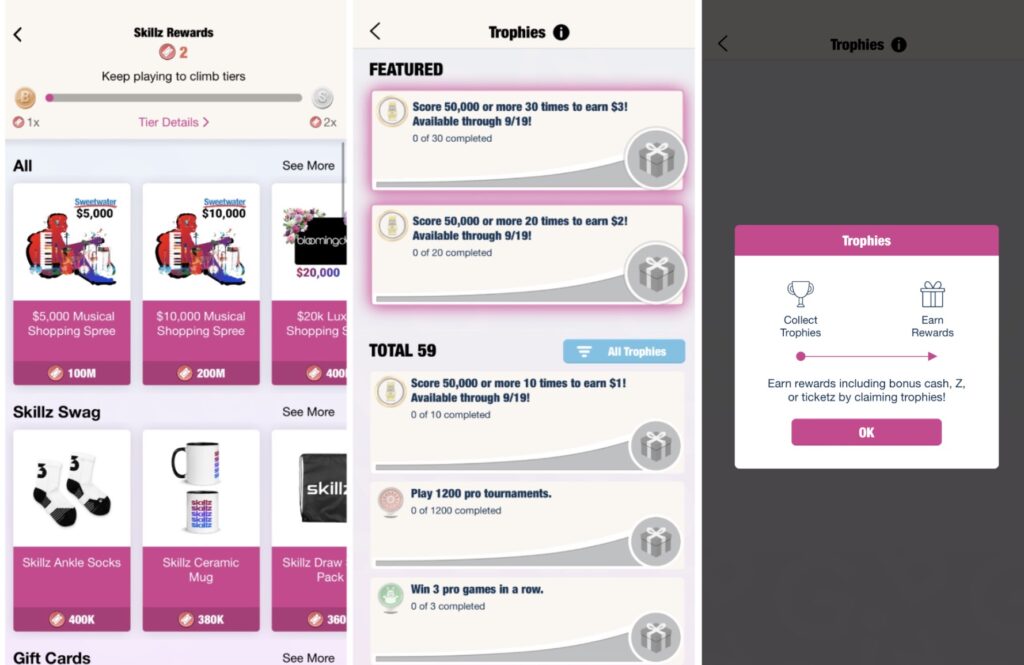 Blackout Promo Codes Reddit
Reddit is one of the world's largest social media, making it a perfect hunting ground for promo code lovers. While Skillz Games, and especially Blackout Bingo, has a massive following on Reddit and is known to offer unique promo codes there, there isn't a valid promo code for players now.
If this changes in the future and there is a blackout Bingo promo code Reddit, we will update this guide to reflect the code. You can now use the Blackout Bingo subreddit to find people to share your username as a promo code for the referral credits no deposit deal.
Is the Skillz Blackout Bingo Promo Code Free Money?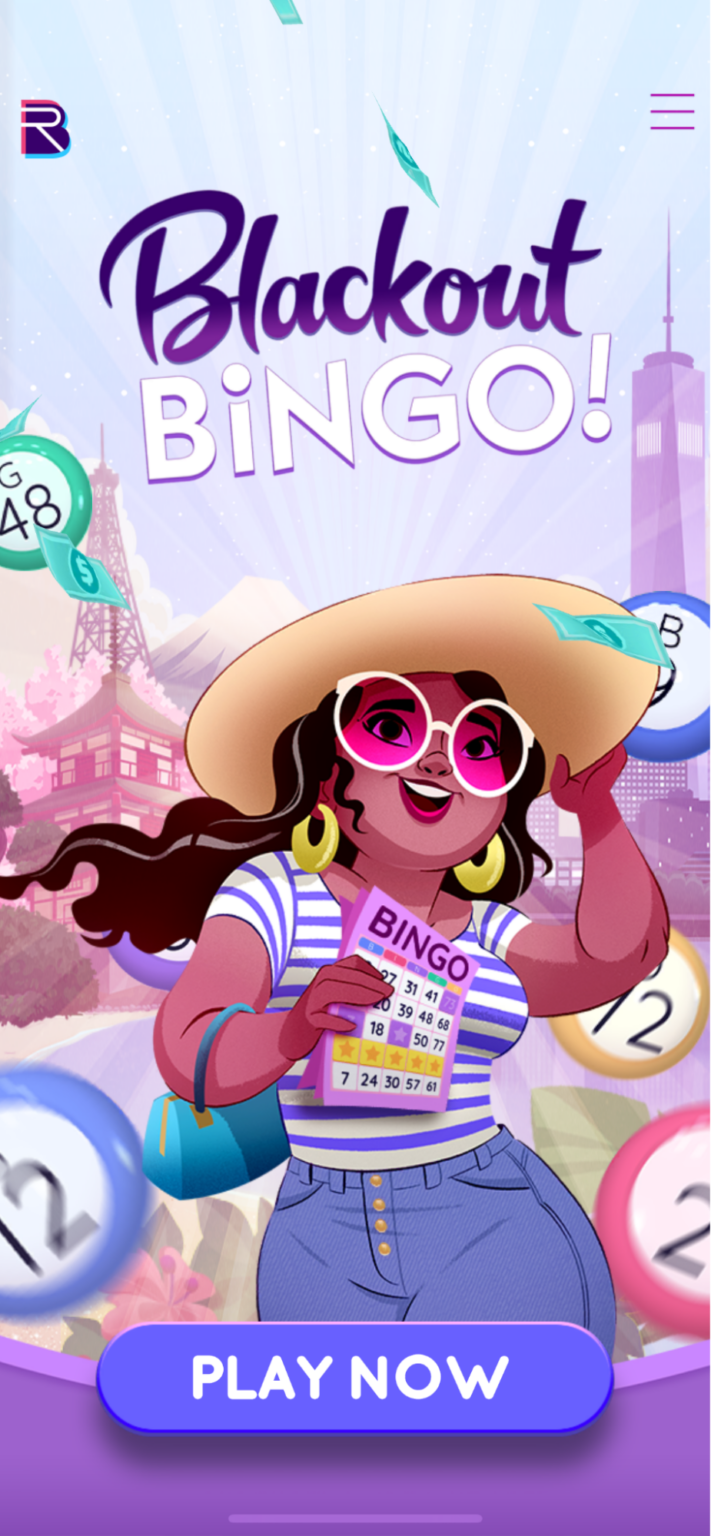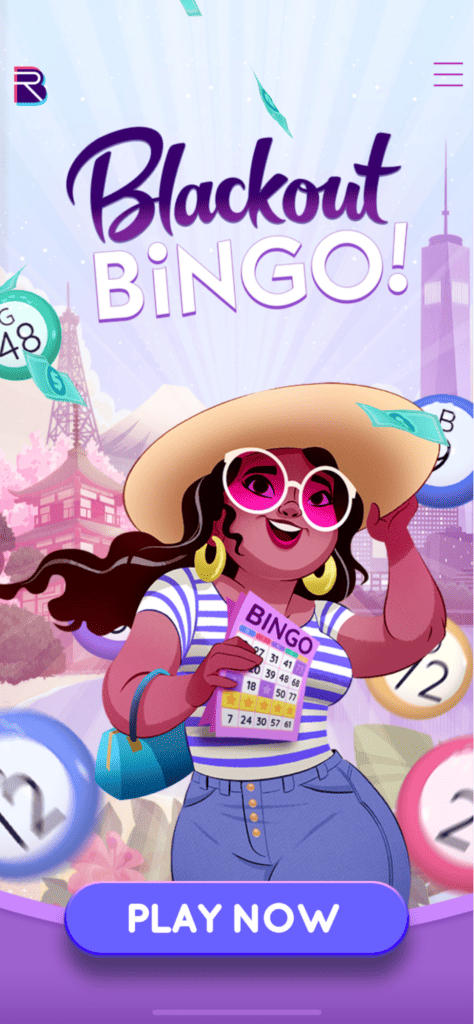 Yes, the Blackout Bingo promo code offers free money to players on their deposits. This free money is called bonus cash and can be used to play head-to-head and bracket bingo games. While you wouldn't be able to withdraw the bonus, the in-app currency and ticketz you win from playing with it can be withdrawn as real cash or used to redeem rewards.
Note that the bonus money does not come with a wagering requirement or max play, making it more flexible so you can use it on levels that fit your bingo skills.
How Often Does Skillz Update the Blackout Bingo Promo Codes?
The short answer? Not so often. As lovely as the idea of a promo code sounds, stability is needed to ensure most players enjoy the bonus offered by such a code. So, aside from the invite-a-friend promo code, which is your username, you are only eligible to use other promo codes once.
While this is undoubtedly a downer, several bonuses, and bingo promo codes are published concurrently to ensure that you still have several free money options. Furthermore, you can claim some bonuses like the daily login and hourly bonuses without needing promo codes.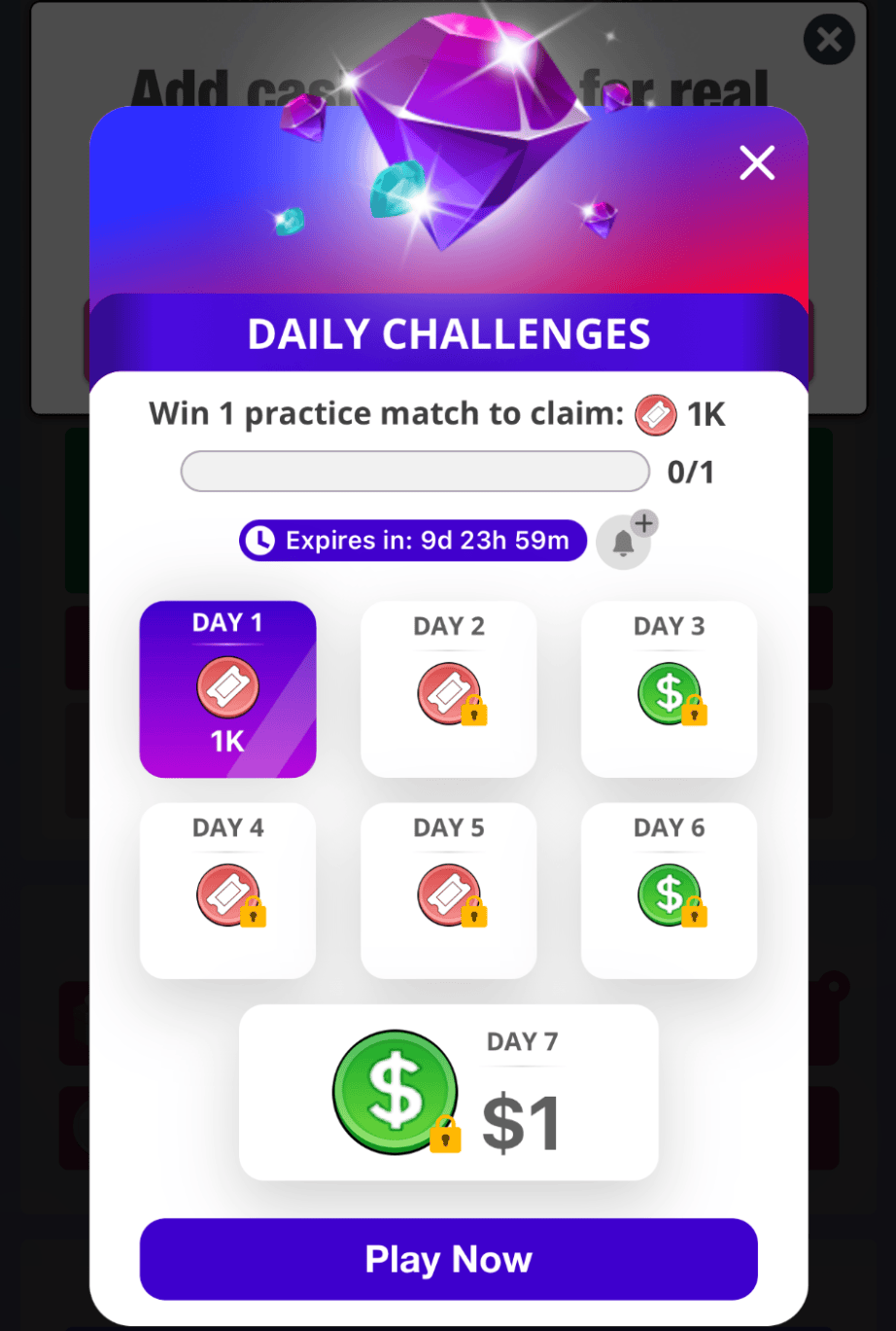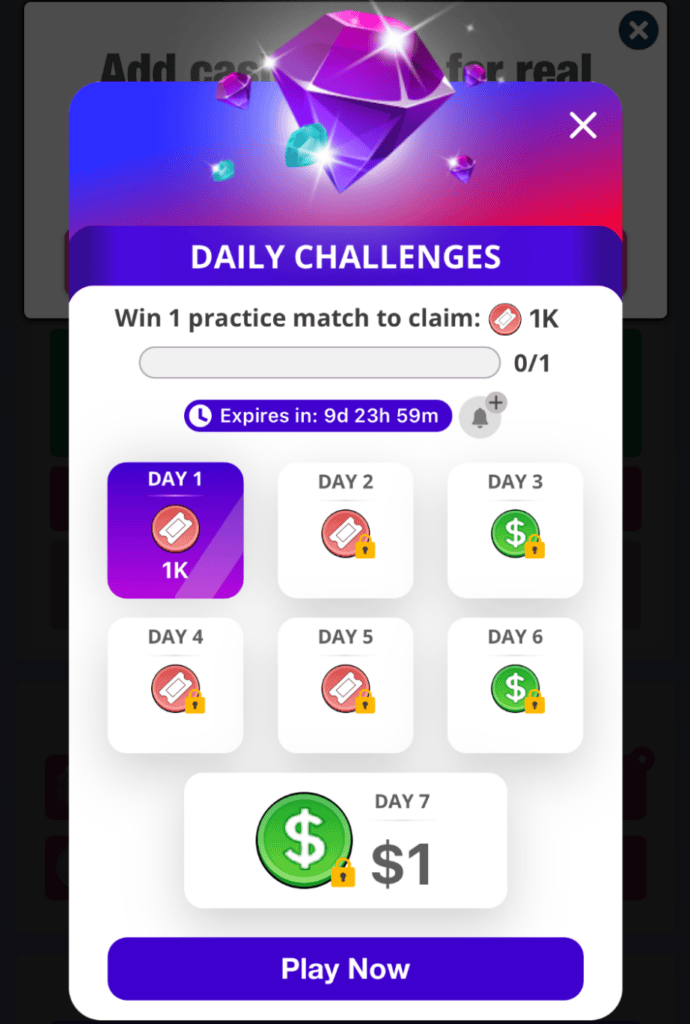 Skillz Blackout Bingo Background & Information
Online gaming has been around for as long as the Internet exists, and the various improvements witnessed by the World Wide Web have also opened many innovative doors for gaming. And out of this door is where Skillz originates from.
Skillz is a legit multiplayer gaming platform that offers players a series of games where they can compete with players of their skill level for cash prizes or other rewards. From its name, Skillz offers over 500 competitive skilled-based games to players that test their memory, speed, vocabulary, concentration, and much more.
Founded in March of 2012 by Andrew Paradise, Skillz has become synonymous with online gaming as it boasts over 30 million active monthly players and over $60 million in monthly rewards – cash and real-world rewards.
With the immense success gained from providing hundreds of skill-based games, Skillz expanded to allow independent developers and streamers to launch their social games and tournaments on the Skillz platform to foster competition and generate more fun and prizes.
Bingo Blackout Blitz App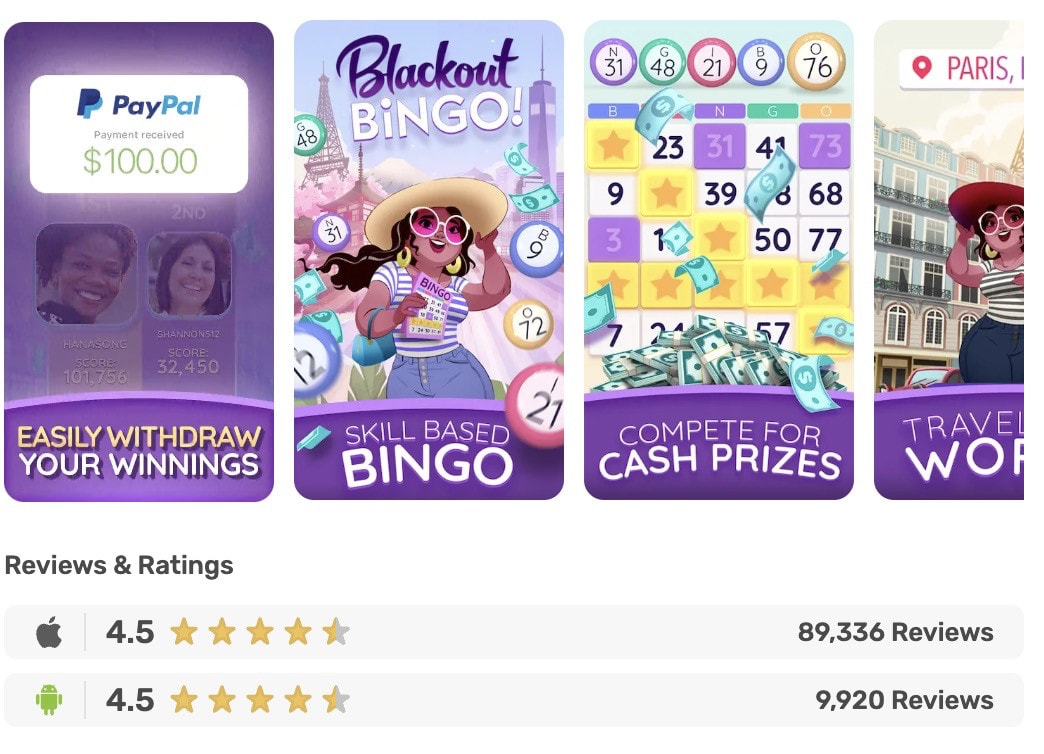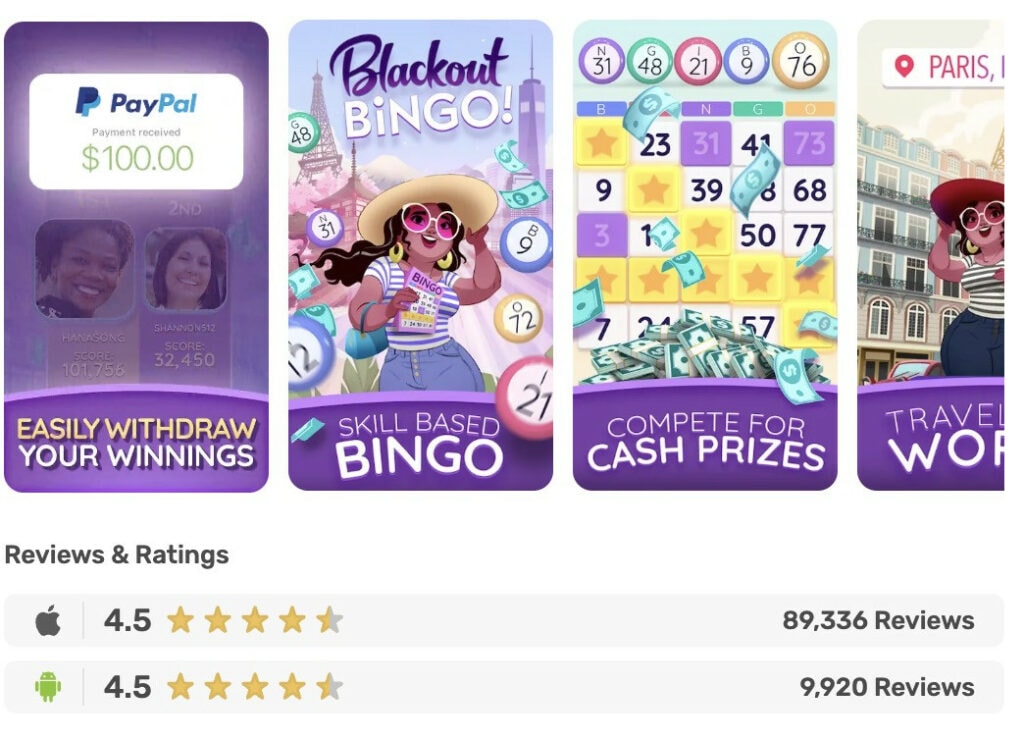 Blackout Bingo, otherwise called Blackout Bingo Blitz, is one such game powered by Skillz. The Blackout Bingo app for Android and iOS is the only way you can access the game – no desktop app is available.
The game is offered in both free play and real money. Not to be confused with gambling, the money we refer to here is a virtual currency you can purchase with real money. You can only use the virtual money to play games like Blackout Bingo, and like other Skillz games, you can purchase the in-app currency using a credit/debit card, PayPal, and Apple Pay.
Skillz is available in all US states and 75% of the world, with some of them allowing cash games. If you reside in AR, CT, DE, LA, and SD, cash games are not available to you on Blackout Bingo. Moreover, Skillz games are only available to players not younger than 18 years.
In addition to the blackout bingo promo, the Skillz promo code, which you can use to earn bonus cash on the bingo game, is made available from time to time, so you'd better watch out.
How to Play Blackout Bingo: Gameplay & Rules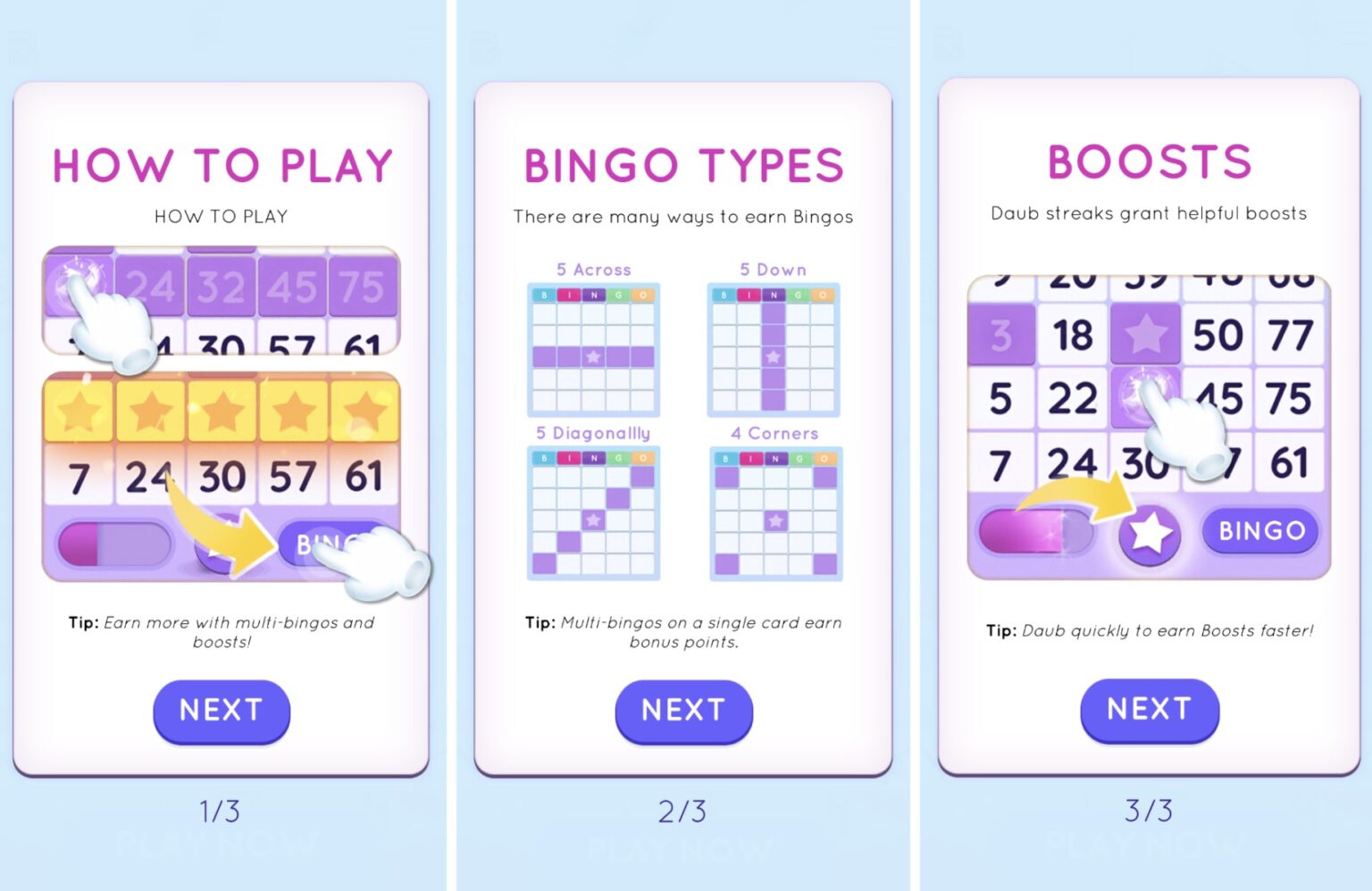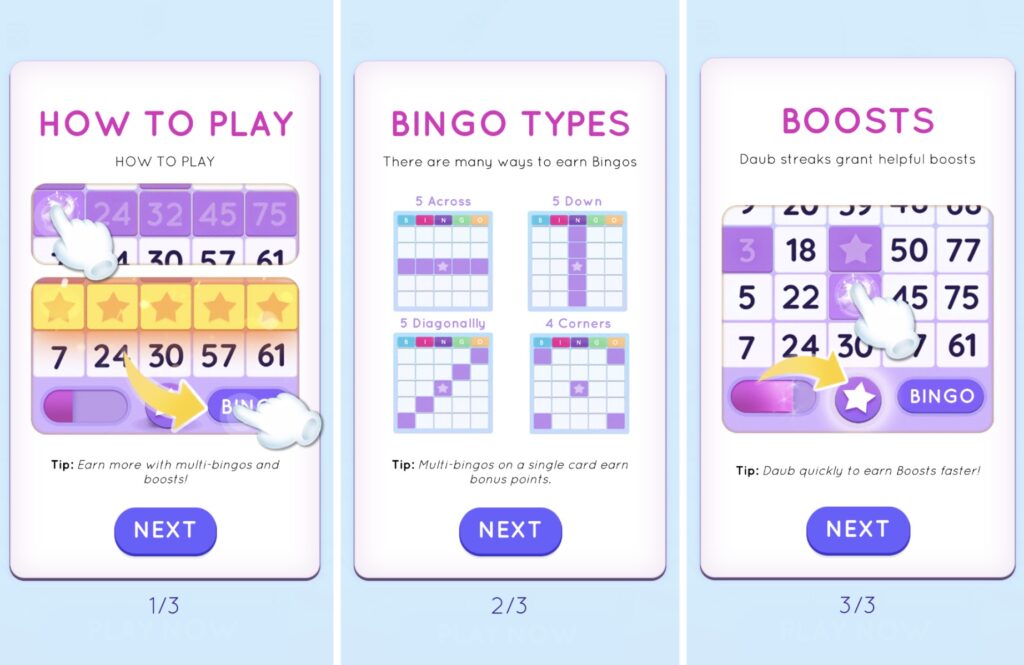 Blackout Bingo is one of the most exciting and easy-to-play multiplayer bingo games out there. Powered by Skillz games, this game is available for play strictly on mobile phones – Android or iOS. While you can access your Skillz account via PC or mobile browser, you'd need to download the APK file or iPhone app to your smartphone. To do this, you can follow this step:
Log into your account.
Head to play the game.
Select "Blackout Bingo" from the list of game options.
Click "Get."
Select the phone option and wait for it to download.
Click on the downloaded file and wait a few seconds for it to be installed on your phone.
Viola! You are good to go.
Since it's your first time opening the app, you must log in with your Skillz account details and choose a unique username. Even though the app is pretty straightforward, Blackout Bingo has a tutorial where you will be shown how to navigate the app and play games.
So yes, before you start playing, you need to go through the game tutorial. You can later use the opportunity and claim any of the Blackout Bingo promo code free money no deposit codes to boost your chances. The more you play, the bigger your confidence will get – you might even create your own strategy.
And if you are wondering, is the Blackout Bingo app legit? We've got some good news for you. Yes! It is. Blackout Blitz and all Skillz mobile games are backed by state-of-the-art technology that makes gaming on the Skillz platform safe and exciting for all.
Blackout Bingo Game Features
Blackout Bingo has three game features, and the option you play depends on the entry fee and the prizes you can earn. Below are the three main features you will find on Blackout Bingo.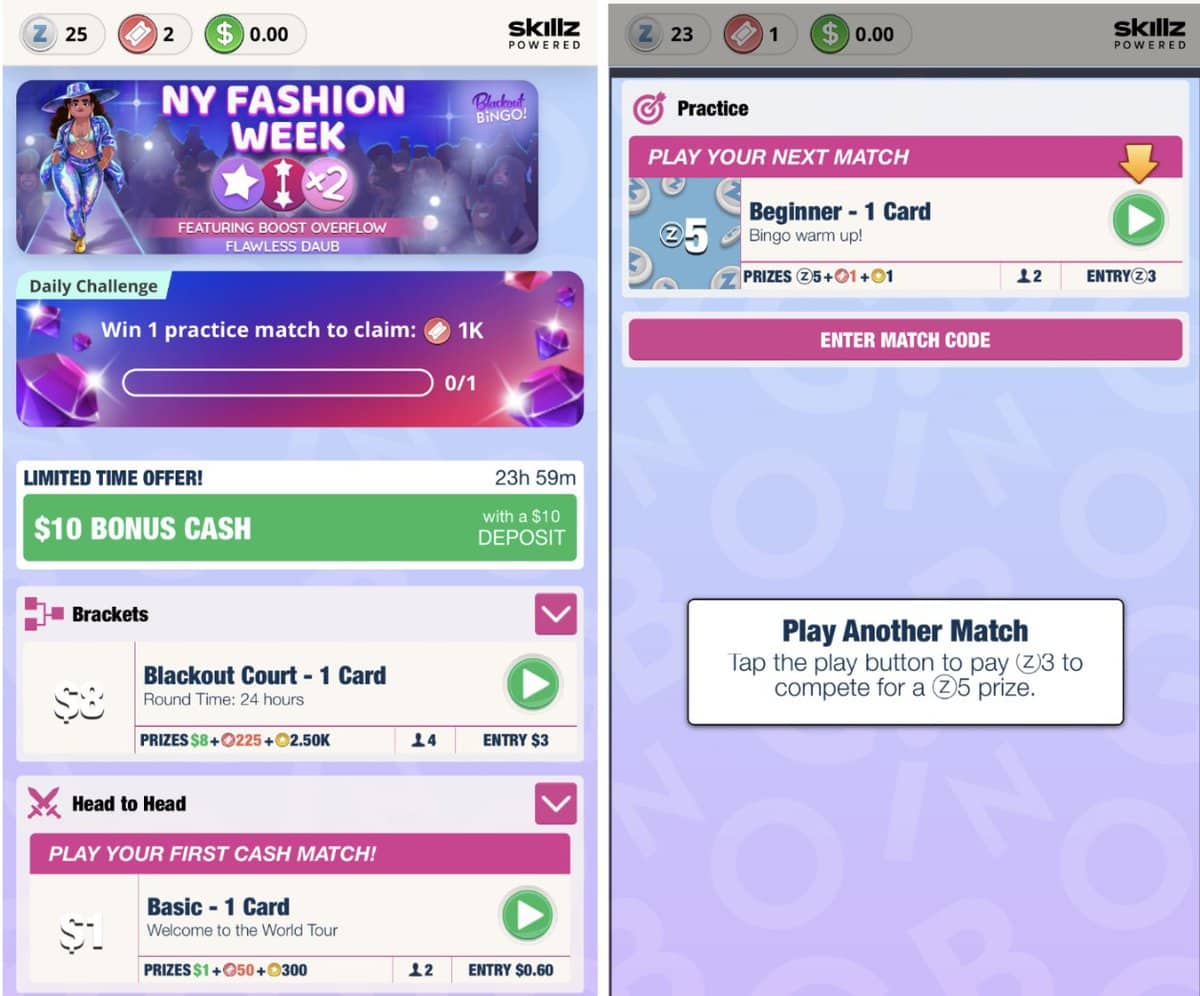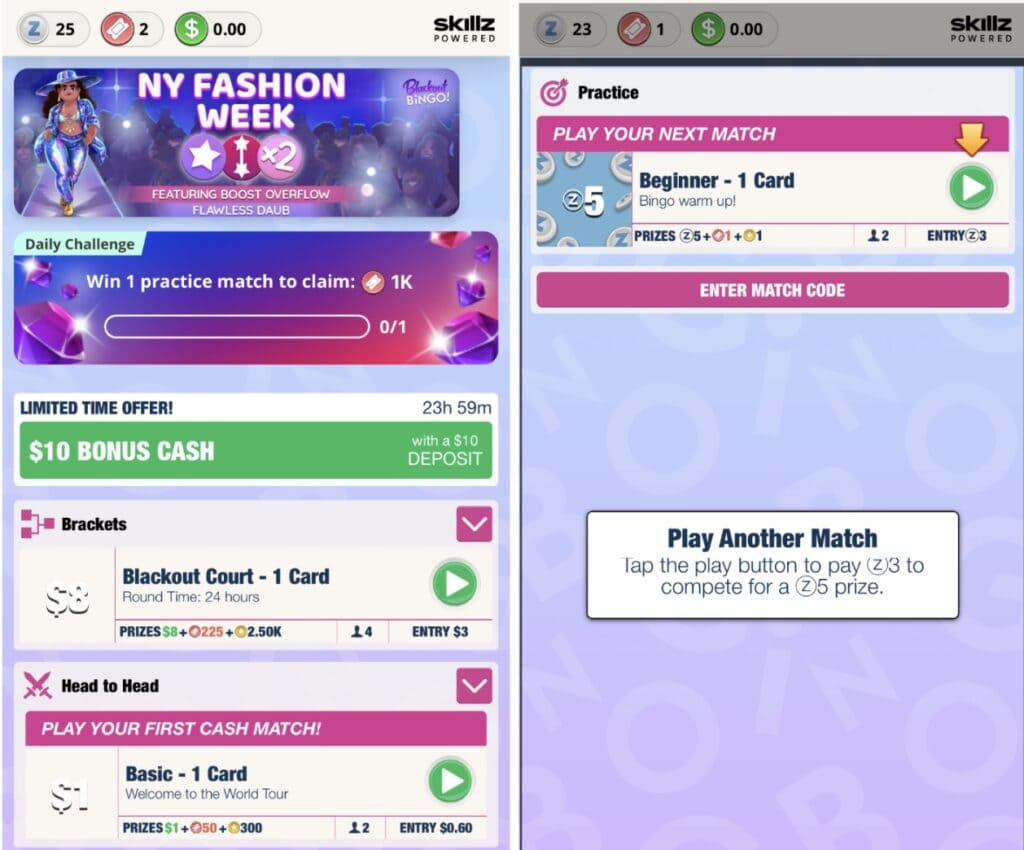 Practice
This refers to the blackout bingo free play mode where players compete with each other with the Z-coins. There are about 7 different levels in this practice mode, and you can play them with any amount between 1 and 300 Z-coins.
With the inclusion of levels, players can choose a bingo game based on their skills and compete with other players of their level. The higher the level you choose, the more the Z-coins are required to enter the game.
The practice mode can only be played by two players at a time. In terms of rewards, playing games with a higher entry fee provides you with more Z-coins, ticketz, and medal winnings. Even though the practice mode is free to play and you cannot win money from it, the tickets won can be exchanged for real-world rewards.
Head to Head
This is similar to the practice mode, with the main difference being that entries to any game in this section are done with virtual money. The amount ranges from $0.60 to $465, with winnings going up to $755, 43.7 ticketz, and 755 medals.
There are 16 levels in the head-to-head section, with some levels having multiple bingo cards. Virtual currency winnings here can be converted to real cash, which makes playing worthwhile.
Brackets
While the first two types of play we've discussed only accept two players at a time, the brackets section offers a twist. A pool of as many as 32 players can enter the same game and compete with one another.
To make playing easy, the players are first divided into a team of two who will compete with each other within 24 hours till only one is standing. What makes the brackets bingo games more exciting is that the risk-reward is better than what you get from playing head-to-head.
Take, for example, a game with a $50 entry in head-to-head and has the following prizes: $50, 2.50k ticketz, and 50 medals, while for brackets, you stand to win $130 + 3.75k ticketz and 130 medals.
Another advantage you have with the brackets game is that it improves your Skillz level faster than when you play the practice or head-to-head games. P.S. There is a blackout bracket bingo game you can enter with just 5 Z-coins for players who only want to play in free-play mode.
Blackout Bingo Payment Methods
Playing with real money with the aim of winning real money is possible with and without Skillz Blackout Bingo promo code vouchers.
Blackout Bingo Deposits
To take advantage of the Blackout Bingo promo code promotion, you must first make a deposit. Fortunately, the operator has made this process as simple as possible. PayPal, credit cards, and Apple Pay are among the deposit methods offered on the site.
If you want to use Prepaid gift cards to make deposits, that is an option as well. However, before you make a deposit, please check that you are in a jurisdiction where real money wagering is permitted. This platform does not accept cash deposits from all countries. On the plus side, deposits are quick and free of charge.
Blackout Bingo Withdrawals
Cashouts are only allowed through Checks, which is not the best scenario. Not to mention, withdrawal requests might take up to 4-6 weeks to be processed. This is because the operator needs time to verify the payments and winnings before sending it out.
Therefore, you'll definitely have to wait a bit to receive your money from the promo code offer. If you reach the VIP program's Black tier, your cashout requests will be processed in 10 days or less, which is still quite the wait compared to real money online casinos.
Support Channels at Blackout Bingo
You might require assistance claiming the offered Blackout Bingo promo codes if you're a newbie who has never claimed a coupon code before. You may even have problems with the Blackout Bingo App.
The good news is that there are several methods to receive support on the app in any of these situations. The first choice is the detailed Help and Support site, which contains solutions to the majority of the frequent difficulties you may encounter while playing this Skillz game.
You may also contact the support team straight from the app. Simply choose your message category from the drop-down menu and enter the Match ID beside the message. In most cases, you will receive a response within 24 hours or less. Alternatively, you can send an email and wait to hear back.
Blackout Bingo Overview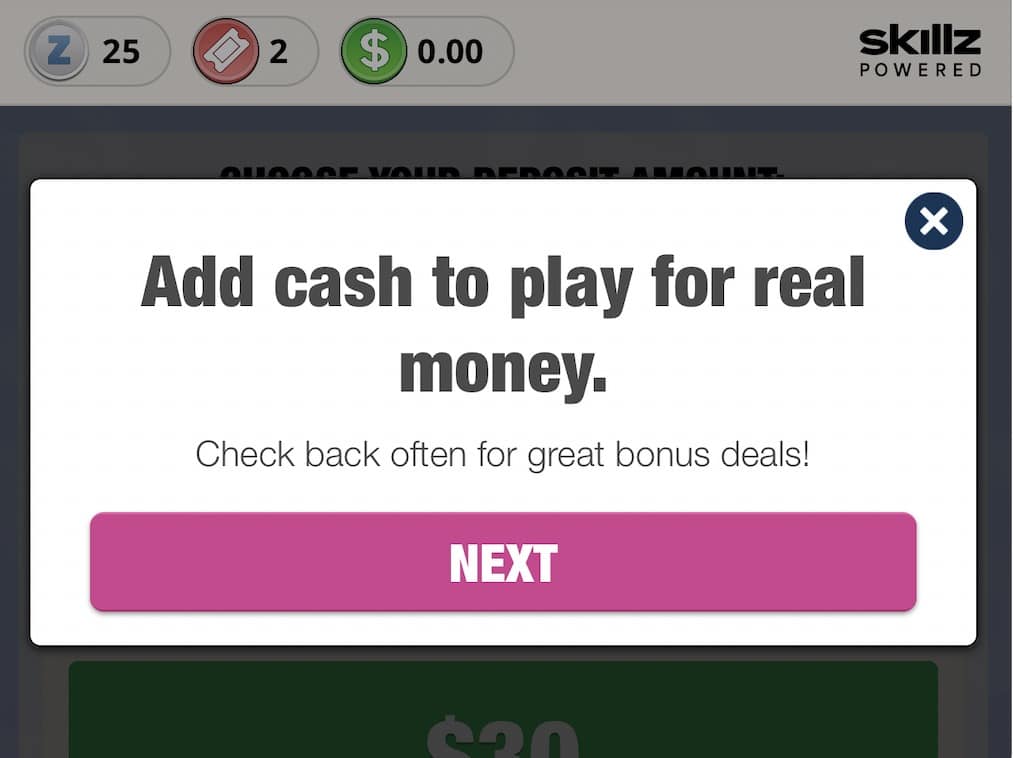 Blackout Bingo is an exciting, fast-paced, skilled game by Big Run Studios. The game draws inspiration heavily from the 75-ball bingo card and offers exciting twists to make the game more enjoyable to play.
While the original bingo card is based mainly on how lucky you are in picking a card that has many of the correct numbers, Blackout Bingo requires skills like speed and concentration to get the extra points.
Like the original bingo games, you daub (click) on the number called and hit a bingo if you can mark off all numbers on the horizontal, vertical, or diagonal line.
A game generally lasts for about 2 minutes, during which different numbers will be called and displayed above your card. For players who are fast enough in daubing a number, the meter below will fill quickly to give the perfect daub bonus, allowing you a free daub on any number of your choice.
Blackout Bingo Promo Code 2023 Takeaway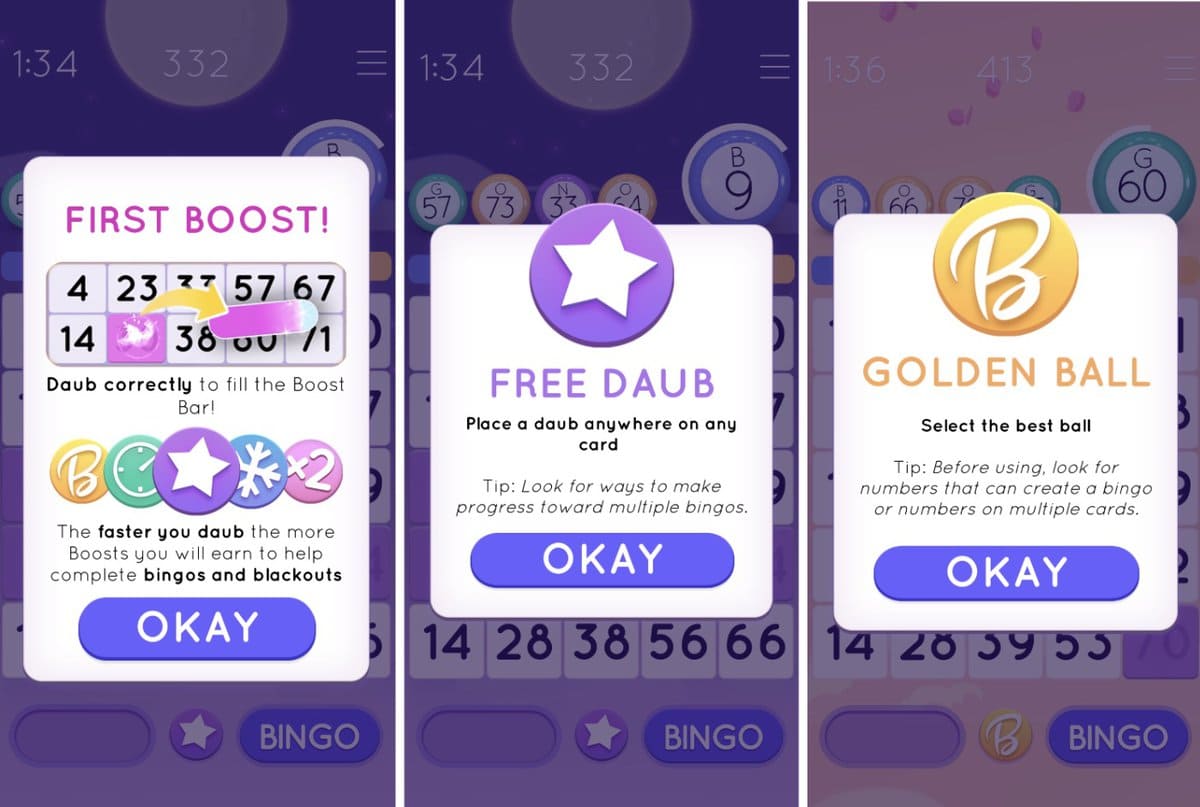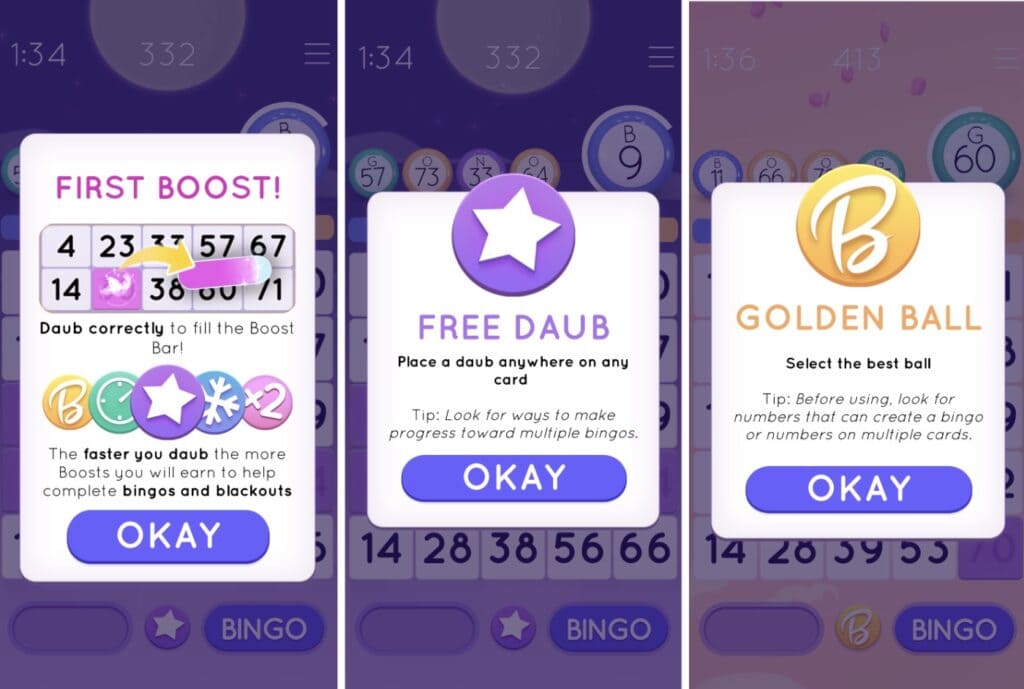 Blackout Bingo wouldn't be a social game without including the Blackout Bingo chat, where you can chat with millions of other users from all over the world. Blackout Bingo is available for free play and real money to all players outside AR, CT, DE, LA, and SD. Nevertheless, residents of these states can play with Z-coins and even redeem rewards with ticketz.
In-game bonuses to look out for are the speed bonus, golden ball multi-bingos, and x2 bonuses, which help ensure you get more points in before the time elapses to win against your opponent.
As for as a promo code for Blackout Bingo goes – there's no reason why you should miss out on these!
We say use the latest Blackout Bingo promo code today and get the numbers rolling!
FAQs
Is the Blackout Bingo app legitimate?

Yes, powered by Skillz, the Blackout Bingo app is legitimate and safe.  The operator has a reputation that proceeds it, and it uses up-to-date security measures to keep player's data safe.

What is the best Blackout Bingo promo code in 2023?

You don't need any coupon codes to claim bonuses at Blackout Bingo. You can get a $10 match deposit bonus if you place a $10 real money deposit within 24 hours after registration.

Can I win real money while playing Blackout Bingo?

Yes. Winning real money prizes is possible while playing Blackout Bingo. However, to be able to do so, you'll first have to make a real money deposit.