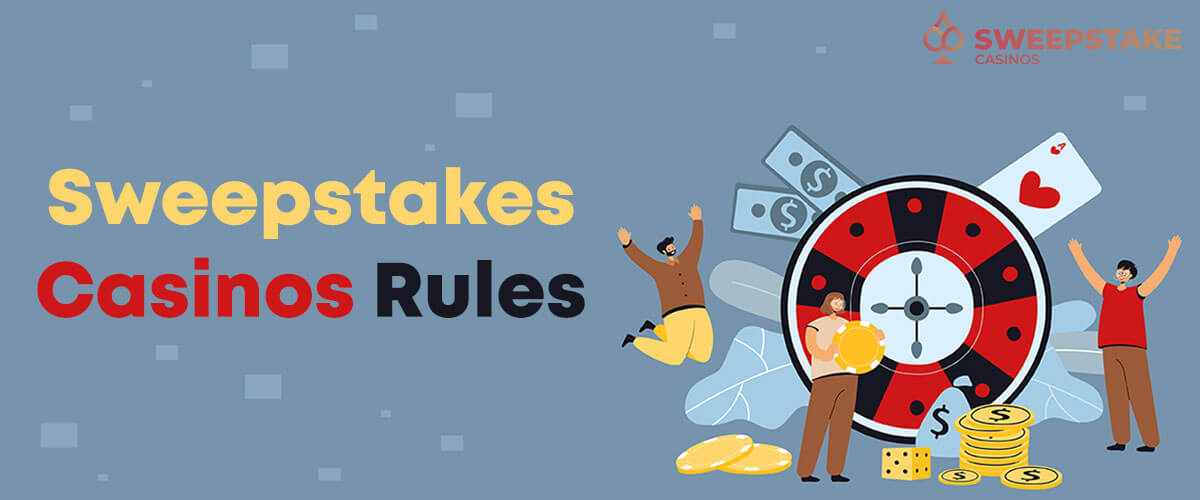 Sweepstakes casinos are sweeping (pun intended) across the US, offering players a legal way to enjoy online gambling and even win real cash prizes. These innovative platforms use virtual currencies to evade stringent federal gambling laws and grant people in all states other than Washington the ability to play online slots, roulette, blackjack, and other games.
Chumba Casino is widely regarded as the first platform to hit the online market in 2012, although land-based sweepstakes cafes have been operating since the early 2000s. Several fantastic sweepstakes sites have launched over the past few years. Common favorites such as WOW Vegas, Pulsz Casino, and Fortune Coins offer sophisticated mobile social casino apps and exclusive fish games.
Learning sweepstakes casino rules and guidelines is fundamental. These sites look almost identical to conventional online casinos, but there are clear differences in how they work. For example, players use gold coins and sweeps coins instead of gambling with real money. These virtual currencies don't have any real-world value, although sweepstakes coins can be redeemed for real money prizes at participating sites and in most states.
Arguably the main sweepstakes rule that sets these platforms apart from other online casinos is that no purchase or payment is necessary to play the games and win prizes. Operators must take care not to fall under the "gambling" category, which involves removing concepts such as prize, chance, and consideration from the gameplay.
Don't get us wrong, you can enjoy sweepstakes casino games without having a firm idea of how they work or why they're legal. Nevertheless, learning this information can significantly enhance your enjoyment and ability to claim free sweeps coins or win cash prizes. Stay with us for a breakdown of sweepstakes casino rules and guidelines.
How Online Sweepstakes Casinos Work
The main thing to understand regarding online sweepstakes casinos is the role of gold coins and sweeps coins. These sometimes go under different names, but the underlying mechanics of how sweepstakes casinos work will always be the same.
Gold coins are the primary virtual currency used to play games at social casinos. While these can be obtained through gold coin packages purchasable through sweepstake banking methods, there are countless ways to obtain this currency for free. In fact, this is one of the foundational aspects: social and sweepstakes casinos must be enjoyed with no purchase necessary. As a result, operators offer daily login bonuses, mail order offers, and various other sweepstake casino bonuses to generate free gold and sweeps coin opportunities.
Playing with gold coins is an entirely free gambling experience. You can enjoy online slots, table games, and other options with this virtual currency, but you cannot win real money by doing so. On the other hand, playing with sweeps coins can unlock real money redemptions, usually credited as one dollar per coin.
Players in all US states other than Washington can play sweepstakes casino games as long as they are over 18+. However, Idaho residents can only use gold coins at social casinos such as Fortune Coins or Chumba Casino which don't offer real money redemptions. Elsewhere, the redemption limit in New York and Florida is currently set to $5,000.
Making cash redemptions also requires additional checks, such as KYC verification. Most sweepstakes casinos offer players additional sweeps coins during the registration process for validating their date of birth, address, and providing relevant identification. For example, Pulsz Casino grants new players 5,000 gold coins and 2.3 sweepstakes coins after verifying their accounts. This Pulsz Casino bonus satisfies the no purchase necessary rule, thereby keeping Pulsz and other similar platforms 100% legal across most US states.
No Purchase Sweepstakes
Being able to play sweepstakes games with no purchase necessary is a fundamental tenet. Otherwise, legal authorities will class these platforms as actual gambling sites. Remember the three crucial factors – prize, chance, and consideration – from our introduction? Providing free-to-enter games is vital to removing consideration from the equation. This is defined as having to pay money to enter a game.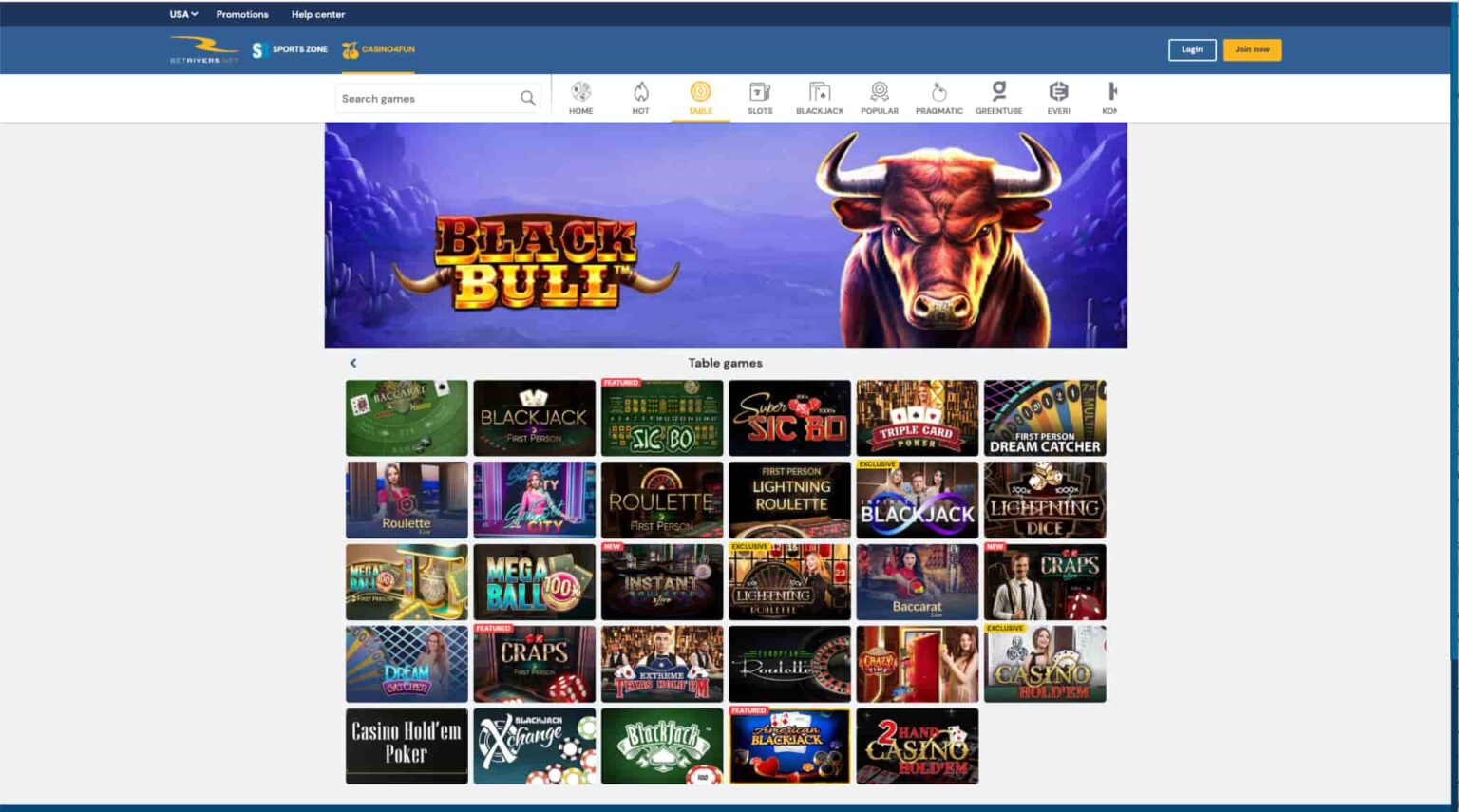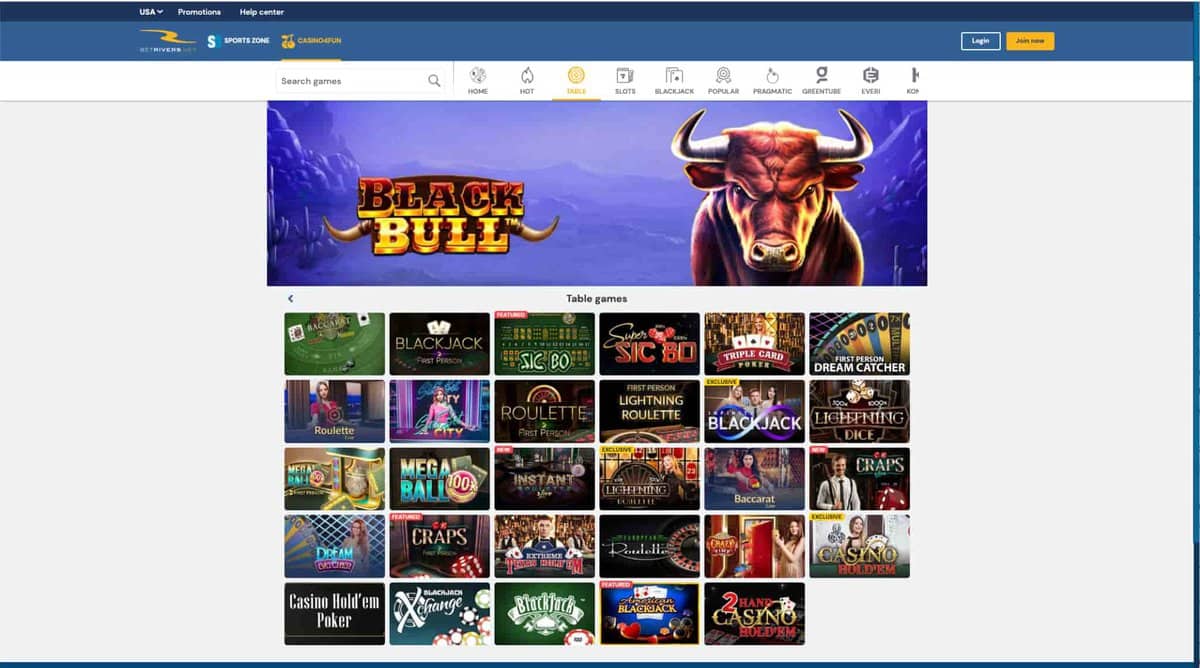 All sweepstakes casinos offer players a no deposit welcome bonus to satisfy this model. This usually gives players a significant quantity of gold coins and a smaller amount of sweepstakes coins after account verification. Platforms also have countless other ways to gain extra coins, with daily login bonuses, tournaments, social media promos, and mail order offers available.
As a result, you could theoretically play casino-style games for free at sweepstakes sites without ever having to spend any real money. This no purchase rule is one of the main factors behind their growing popularity. It's also crucial to keeping these platforms legal across all US states other than Washington rather than just the six currently legal online casino locations.
Sweepstakes Casino Eligibility
Although the laws surrounding sweepstakes casino eligibility are far more relaxed than regarding conventional online casinos, there are still a few fundamental things to know. For example, all players must be 18+ and a US resident in any state but Washington.

While you don't need to supply any personal documentation to start playing free sweeps games, you'll need to satisfy KYC procedure before making any real money prize redemptions. It's also worth noting that Idaho residents can only play using gold coins and cannot enter promotional sweepstakes games to win real money.
Aside from these things, individual sites can also have their own specific rules. We always recommend reading through the terms and conditions before registering at a platform to avoid any unforeseen surprises.
Sweepstakes Entry Requirements
How do you enter games at the best sweepstakes casinos? Fortunately, it's exceptionally easy. All players will have a healthy-looking virtual currency bankroll from the offset thanks to welcome bonuses. Chumba Casino is one of the most generous, with players enjoying a substantial 2,000,000 gold coins and two sweeps coins after registering and verifying their accounts.
It's difficult to run out of gold coins due to the number of ongoing promos, but you can always buy packages if required. Just remember, sweepstakes coins cannot be purchased. The only way to get these is by winning promotional sweepstakes games and purchasing gold coin packages.
Most sites offer you a choice between betting with gold coins or sweep coins on their games. Here is a quick breakdown of how each virtual currency works:
Gold Coins: Gold coins are the primary currency at social casinos and sweepstakes sites. They offer players almost unlimited free casino play across slots, table games, and even live dealer games in rare cases (see SweepSlots or Stake.us). You can acquire gold coins through the myriad of sweeps bonuses, buying coin packages, or sending a mail order request. The golden thing to remember? These coins cannot be exchanged for real money prizes. Think of the experience as similar to playing demo mode slots.
Sweeps Coins: Gold coins are what keep sweepstakes casinos legal, but sweeps coins are generally what players look out for the most. This type of virtual currency can be exchanged for US dollars, usually at the rate of one dollar per coin. You'll have to satisfy KYC checks and have over the minimum redemption amount (usually 50 – 100) to do so. They can be won by playing promotional sweepstakes games with sweeps coins, not gold coins. Operators also offer their customers a handful of sweeps coins when buying gold coin packages and taking part in ongoing promos. The most important thing to note? You cannot buy sweep coins outright. Otherwise, it would be considered too close to actual gambling to be legal. Remember the consideration concept we talked about earlier? Keeping sweeps coins free is key to this.
Some sweepstakes casinos call these types of virtual currency by different names, so make sure to read through our extensive reviews compiled by our in-house expert team to understand the different nuances. As a quick example, Fortune Coins calls its sweeps coins "Fortune Coins".
How to Collect Sweeps Entries
Although you cannot buy this currency, there are still ample ways to receive sweeps coins. Platforms must upkeep the no purchase necessary rule. The leading sweepstakes casinos listed here use some of the following bonus strategies to do so:
Free Sweeps Coins With Gold Coin Purchases
Winning Promotional Sweepstakes
Exclusive Offers on Social Media Platforms
Sweepstakes Redemptions
Winning real money is often at the top of the list for budding sweepstakes casino players. Although you can receive a small amount of sweeps coins via the free methods outlined above, you'll need to score some jackpots using this currency to win anything worth redeeming. Head to your profile overview and choose the "Redemptions" option at your chosen site to start the process.
There are a few things to remember when making sweepstakes redemptions. Check below for a few of the key factors to consider:
Must complete KYC verification
Must completely verify your account
Must have over the minimum sweepstake coin redemption limit. For example at Fortune Coins "customers may redeem a minimum of 5000 Fortune Coins per day". This equates to $50's worth
Florida and New York players can only redeem $5,000 or less
Must playthrough any free sweeps coins bonuses on the games before you can redeem winnings
Idaho sweeps coins redemptions are not possible
Best Legal Sweepstake Casinos in the US
How Sweepstakes Casinos Remain Legal
We wouldn't blame you for being slightly confused as to how sweepstakes casinos can offer cash prizes but remain legal. Conventional online casinos are only currently available in six states, so how do sweeps sites offer their services without falling prey to state and federal gambling laws?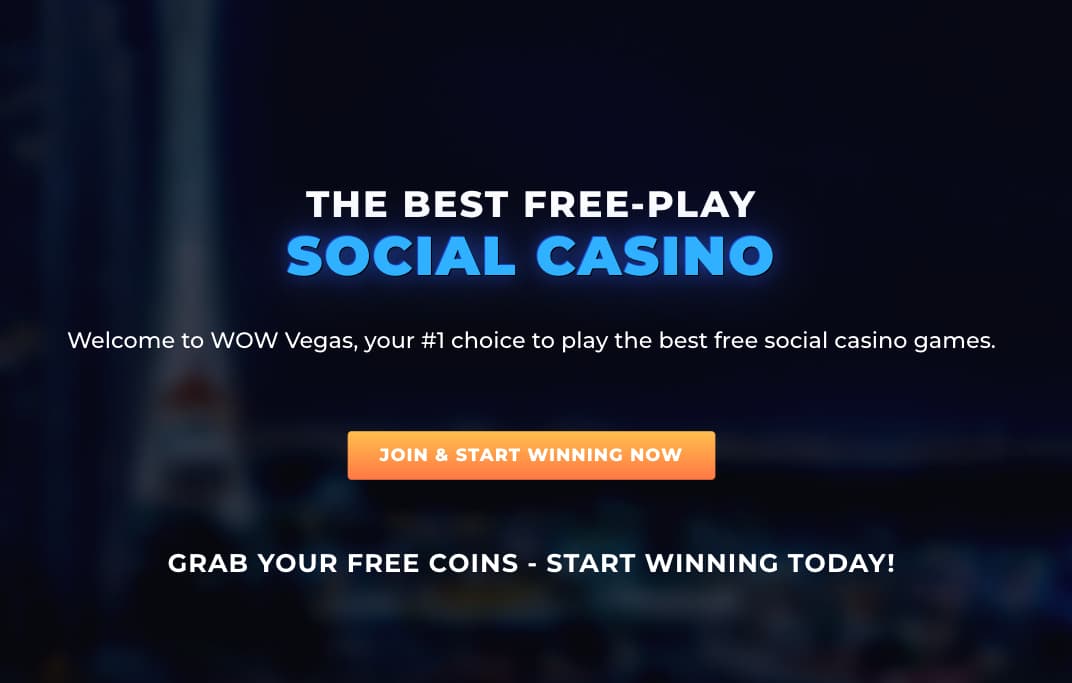 As mentioned, the fact you don't have to buy gold coins to enjoy sweepstakes games is arguably the main reason behind their legality. That's a simple way of looking at things, but the legal guidelines are more specific upon closer inspection. State laws define gambling with three key attributes:
Chance
Chance is a defining factor in whether US state laws see something as gambling or not. All online casino winners are decided by chance. Sweepstakes platforms must eliminate one of the three rules at any given time to stay legal. Fortunately, this is most often consideration, as cutting out chance can prove extremely difficult.
While playing with gold coins can still incorporate an element of chance because there are no cash prizes on offer, sweepstakes contests must be slightly more careful. If consideration is part of the equation, games must be modeled as skill-based games or non-random giveaways to stay legal. This is one of the main reasons why fish games are so popular at sweepstakes platforms but absent from conventional online casinos.
Real money skill games have been part of the same debate, with Virginia and Pennsylvania skill machines leading the legal battle.
Consideration
Consideration is the easiest of the three rules to stay clear of. This relates to having to pay money to enter games. For example, sports bettors or casino fans must place cash bets to participate. On the other hand, sweeps platforms give players consistent free gold coin promotions and bar the sale of sweepstakes coins.
Additionally, platforms offer their customers free sweeps coins in exchange for mail orders. This cuts out the consideration element, allowing sites to offer cash prize redemptions and casino games dictated by chance.
Prize
Prize is the easiest element to understand. While sweepstakes platforms regularly offer prizes in the shape of gold coins, these don't hold any real-world value and don't thus qualify under the lawful interpretation. You could win bragging rights over friends or top the leaderboards, but you won't be a winner in the same way as a slot jackpot recipient or lottery winner.
Playing with sweepstakes coins can generate a more conventional prize. However, as these aren't for sale, the consideration element is removed, thereby keeping things legal. Idaho laws are slightly stricter, with prizes only available for games based on skill and not chance.
Sweepstakes Rules & Regulations
The sweepstakes concept stretches back much further than modern online platforms. Originally, these contests were very similar to lotteries or raffles. The well-known Publishers Clearing House provider has been running since 1953, although it has met resistance from federal and state legislators on various occasions.
Arguably the biggest controversy came in 1970, as the Federal Communications Commission and Federal Trade Commission redefined the legal architecture surrounding lotteries and sweepstakes. Colloquially known as the "anti-lottery laws", they banned companies from offering contests covering all three of the primary factors we explored in the last section.
This is responsible for the "NO PURCHASE NECESSARY TO ENTER OR WIN" and "A PURCHASE WILL NOT INCREASE YOUR CHANCES OF WINNING" clauses right at the top of all legal US sweepstakes operators' terms and conditions.

Steve Silver argues that sweepstakes cafes exist in a legal gray area in his 2012 paper, The Curious Case of Convenience Casinos: How Internet Sweepstakes Sweepstakes Cafes Survive in a Gray Area Between Unlawful Gambling and Legitimate Business Promotions. The following excerpt is a fascinating insight into how the mechanics of sweepstakes casinos are present in other forms of nationwide giveaways:
"In September 2011 Barack Obama launched a promotion offering anyone who made a donation to his campaign a chance to win a trip to have dinner with him. Since even the President is not immune to prosecution, no purchase, payment, or contribution—i.e., consideration—was necessary to win the top prize valued at more than $1,000. Otherwise, the "Dinner with Barack" sweepstakes would have been illegal gambling"
The term "illegal gambling" is key to the history of sweepstakes casinos in particular. Land-based internet sweepstake cafes enjoyed a huge popularity boom in the early 2000s, as the rise of the internet allowed for far more sweepstake game possibilities. There are still land-based sweepstakes casinos around, like the Grand Sweeps Casino in Durham, NC. But the companies behind these facilities endured more than their fair share of scrutinisation from state law enforcement.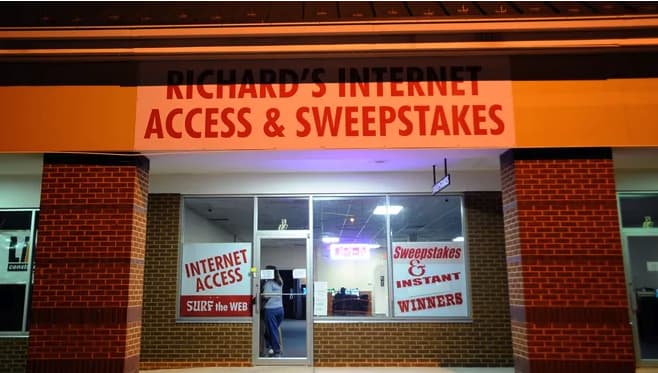 For example, sweepstakes cafes were banned in Florida, Ohio, and much of California in 2013. Further violations occurred in Alabama, North Carolina, and Texas, threatening to destroy the sweepstakes casino model. But then along came innovators like Virtual Gaming Worlds, who found loopholes in US anti-gambling and anti-lottery laws surrounding sweepstakes contests.
The Malta-based company launched Chumba Casino in 2012, offering a legal platform that cuts out consideration from the model and therefore skirted laws in all states but Washington and Idaho. Since then, countless new sites have taken the same approach, significantly improving the availability of safe and legal sweepstakes gaming.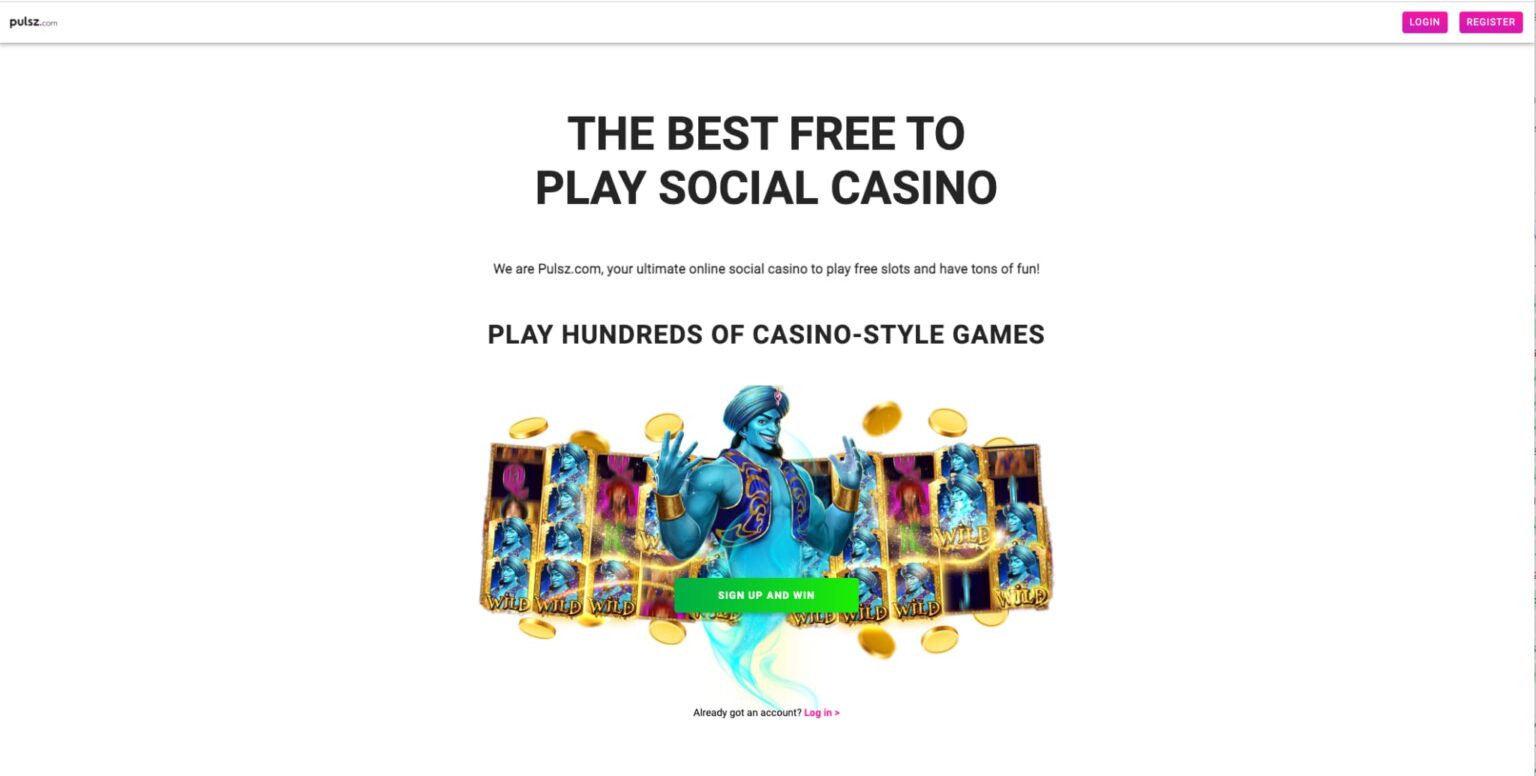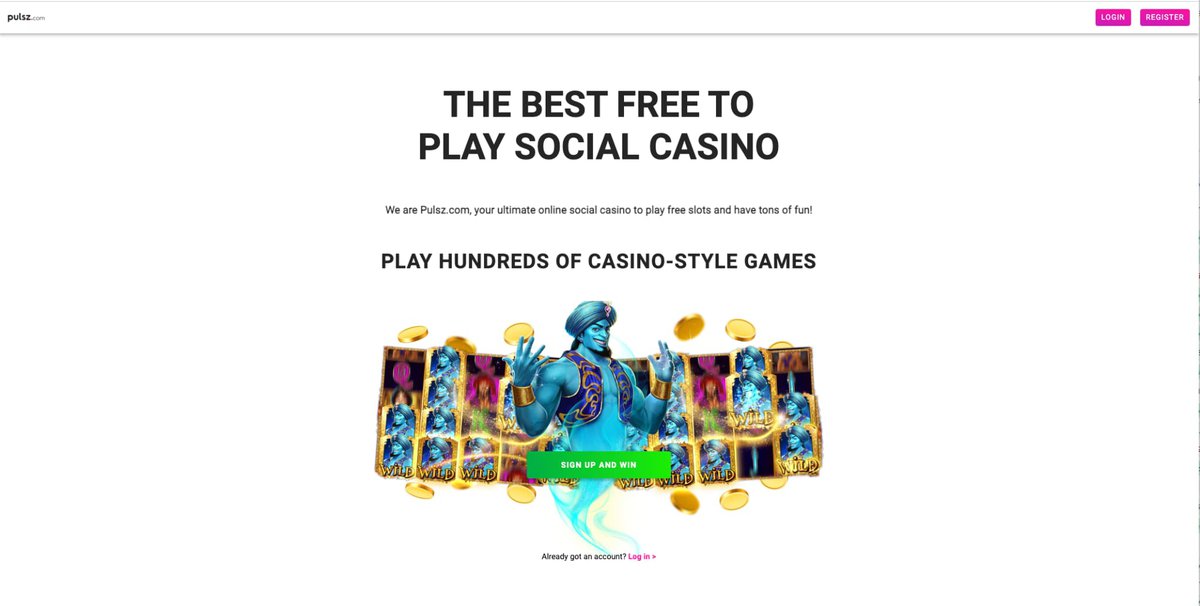 Some of our favorite new platforms over the past couple of years include WOW Vegas and Pulsz Casino. The enhanced legal clarity has given these operators the chance to work with internationally-recognized software providers, bringing things like Megaways slots to the industry for the first time.
Things to Remember About Sweepstakes Casino Operations
By now, the distinction between sweepstakes casinos and conventional real money operators should be clear. Here are the most important things to remember:
No Real Money: Sweepstakes sites don't use real money. Instead, players enjoy casino games using virtual currency. Typically, you can choose to play with gold coins or with sweeps coins for a chance to win a cash prize. You cannot buy sweeps coins directly, although these are often awarded as complimentary gifts with gold coin packages, thereby cutting out the "consideration" element. Still, these venues are sometimes colloquially referred to as "real money sweepstakes casinos".
Legal Across US: Not lucky enough to live in one of the six legal casino states? Never fear. Sweepstakes casinos are legal across the US in all states other than Washington. Players in Nevada and Idaho can play at so-called social casinos where cash prizes aren't available, but not at fully-fledged promotional sweepstakes platforms.
No Deposit Sign Up Bonus: All fully legit sites are renowned for offering incredibly generous welcome bonuses with no purchase required. As a result, you can start playing straight away without worrying about spending any real money. Again, this cuts out the "consideration" element, helping to keep these sites legal.
Free Sweeps Coins By Mail: Ever wondered why sweeps platforms always offer a mail order route to access free sweeps coins? This is a fundamental part of taking "consideration" out of the equation and staying legal. Taking advantage of this as a player is a no-brainer, so don't forget about this easy method to up your sweeps bankroll.
No Real Money Risk: You could play for years with gold coins and never actually need to make a purchase due to the various daily login offers and other promotions. It's perfect for players looking to practice games without risking their hard-earned cash.
Online Casino Requirements That Do Not Apply at Sweepstakes
Although they aren't completely free from the law, sweepstakes operators don't need to jump through as many hoops as conventional real money casino companies. For example, they don't need regulation from state bodies such as the New Jersey Division of Gaming Enforcement or Pennsylvania Gaming Control Board.
Moreover, sweeps game software developers don't necessarily need licensing from international regulators like the Malta Gaming Authority or UK Gambling Commission as their titles aren't technically classed as gambling.
As a result, you must be more careful when playing on these platforms. Our expert team has spent considerable time checking and verifying the best sweeps operators to enjoy. We look at company background information, customer reviews, and the general gameplay experience to check for rogue operators. All information you read here is 100% verified and official. Don't get sucked into fake facts from dodgy sites trying to sell dangerous sweeps brands. It's simply not worth it.
Summary
To summarize, sweepstakes casino sites remain legal across the US (other than Washington) because they aren't classed as actual gambling operators. In most cases, "consideration" is cut from the equation, enabling these companies to offer free casino games with no purchase required and still give the possibility of cash prizes.
Sweepstakes cafes were cracked down on heavily during the 2010s, but innovative online sites like Chumba Casino have changed the game over the last several years. Nowadays, new sweeps cash casinos pop out like mushrooms after rain. Check our website for the best operators offering free-to-play sweepstakes games with generous promotions and cash prize redemptions.
FAQs
Are poker sweepstakes legal?

How do sweepstakes places work?

Sweepstakes sites work with virtual currency. This is often split between gold coins and sweeps coins. 

Is it legal to gamble on a sweepstakes?

Playing sweepstakes games is legal as long as the operator in question offers strictly no purchase required gameplay. 

How do sweepstakes casinos work?

Sweepstakes casinos work using virtual currency. Gold coins are free and hold no value. On the other hand, sweeps coins cannot be purchased, but if you win them via gaming you can redeem for cash prizes.