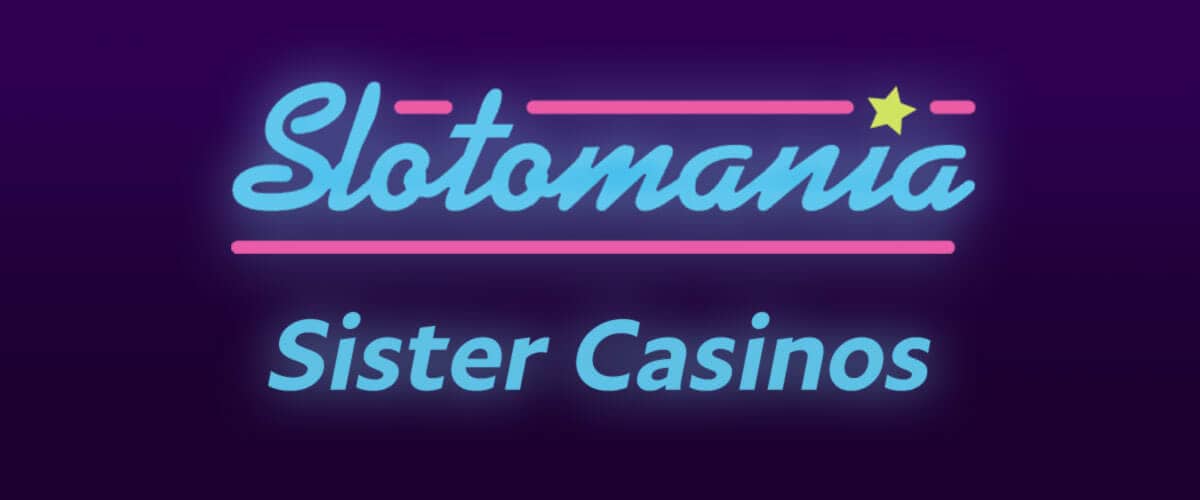 With over 160 games, including puzzle, simulation, skill, and online slot games, Slotomania offers a good variety of options for players to enjoy. Slotomania has over 100 million signed-up members and the number of monthly visits is only increasing.
However, when all factors have been considered, is it the best choice for casino lovers? In this post, we will explore alternative options to Slotomania and examine the features, games, and overall experience offered by these other casinos similar to it.
We will compare Playtika's sister sites and other similar casinos to determine if they offer a more comprehensive and better all-around casino experience.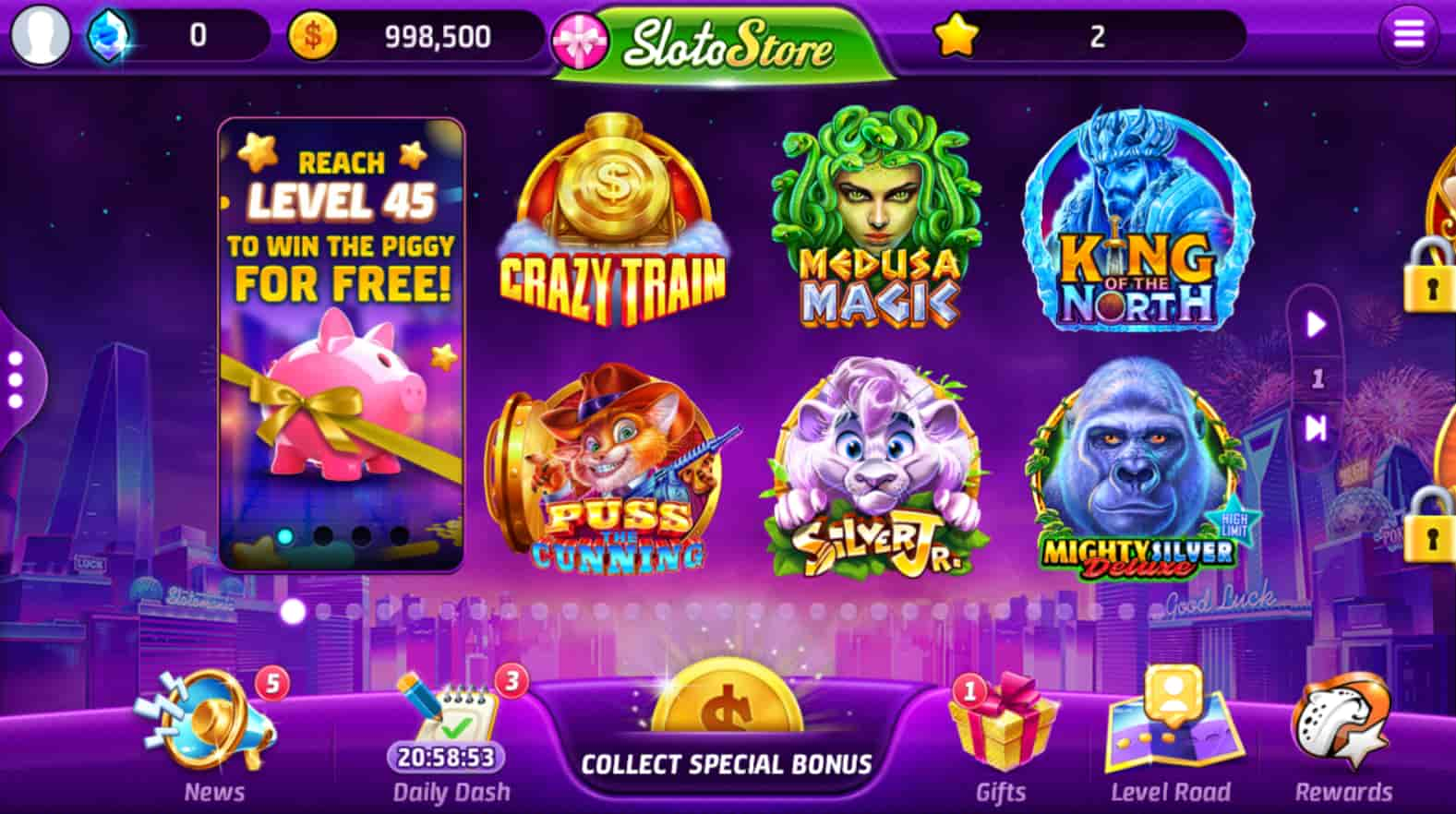 Why Do You Need Slotomania Alternatives
Upon reviewing Slotomania, a number of limitations have been found. Firstly, the majority of the slot games offered require purchasing or earning. Despite being a social casino that does not require real money spending, players still need virtual coins to play the games.
Players start with a special welcome bonus of 10,000 coins, but these can be consumed quickly, especially if the player wants to advance through the levels quickly. There are hourly bonuses, but players may find themselves needing to make in-app purchases of additional virtual coins to continue playing their desired games.
It is important to note that Slotomania does not offer cash prizes as prize online casinos do. If you are looking for a casino that provides the opportunity to win real money, then Slotomania is not the right choice for you. Sweepstakes casinos we list on this page and accept US players from pretty much all states let you win cash playing free slots.
On the surface, Slotomania appears like a typical online casino with conventional slot machines and games. However, the excitement of playing is dampened by the fact that virtual coins have no monetary value.
For those seeking the thrill of playing for real money, there are many other casinos available that offer this experience. If this is what you are after, it is recommended that you consider the alternative options we're about to get onto.
Another drawback of Slotomania worth mentioning is the limited range of games available beyond slot machines. While the site calls itself a casino, the only games offered are slots, which fall short of the traditional meaning of a full-fledged online casino.
If you are looking to play live table games, poker slots, or other sweepstake casino games, you will need to look elsewhere. Although the selection of slots is not poor, if you are searching for a casino that offers a broader range of games, it is suggested that you explore the alternative options discussed and listed below:
Slotomania Information & Highlights
| 🎰Sister Casinos | 🎰Similar Casinos |
| --- | --- |
| Caesar Slots | Pulsz Casino |
| House of Fun | Fortune Coins |
| World Series of Poker | SweepSlots |
Playtika's Slotomania has a thriving community of over 100 million players, making it one of the most popular social casino games in the market to play free slots. The site is easily accessible through Facebook, allowing players to compare their progress with friends, and can also be downloaded for free from app stores on mobile devices.
With its emphasis on social play and sign-up referral bonuses, Slotomania provides a fun and engaging experience that has attracted a large and dedicated player base across the world.
The free casino slots found at Slotomania have been developed independently, so they are unique and won't be found anywhere else. This is great for players who are looking for some new free slots to play. Some of the best slot games found at Slotomania include Medusa Magic, King of the North, and Crazy Train, which all have a unique edge.
Slotomania works by having two leveling-up systems in place. The first is the Playtika rewards system, which tracks your playing history across each of the slot games and ultimately pays out rewards for your loyalty. The other leveling-up mechanism is found in-game, where as you level up you are treated with max bets and bigger coin bonuses.
Slotomania Sister Casinos
Slotomania's creator – Playtika, is a global online gambling company, also the owner of other social casino games, like House of Fun, Caesar Slots, Huuuge Casino, and World Series of Poker, making these sister casinos.
These sister casinos have many similarities to Slotomania, the first being that they are free casino games mainly accessed through social media, like Facebook and Twitter. These sites have put an emphasis on the social side of gambling, through competing with friends online, replacing the thrill of investing real money into it.
The best sister sites have been detailed below.
Slotomania Sister Casinos:
Caesar Slots
House of Fun
World Series of Poker
Caesars Slots
Caesars Slots is a social casino platform that was launched in 2012 and has since become a part of the Playtika portfolio of casino games. The platform offers a limited selection of free online slots to new players, much like Slotomania, and players must progress through levels to unlock additional titles.
The social casino app provides a generous welcome bonus of 50,000 free coins, which can be a great way to try out the games and build up in-game funds. It's a good choice for those who want a casual and enjoyable way to play casino games.
However, it's important to note that the app lacks game variety compared to other casino apps. This may not be an issue for players who have a few favorite games, but those looking for a wider range of options may find it limiting.
House of Fun
House of Fun is a social casino platform that is also part of the Playtika group. The platform offers a diverse collection of games, including over 200 unique and entertaining Vegas-themed slots, as well as table games and special games. The platform is dedicated to providing a captivating and ever-evolving gaming experience for its players.
To achieve this, House of Fun regularly updates its game offerings and introduces new games to keep the playing experience fresh and exciting. With a wide range of games, House of Fun appeals to a broad audience and offers a fun and thrilling experience for players.
Rest assured that your account will always be well-stocked with coins, thanks to the free coins that are automatically added to your account every three hours. With this feature, you can keep playing your favorite games without worrying about running out of coins for an extended period of time.
Slotomania Similar Casinos
If you're in search of a more diverse and engaging online casino experience than what Slotomania offers, there are several other online sweepstakes casinos that may be worth exploring. These alternatives offer unique features, a wider range of games, and the opportunity for real money payouts.
When comparing these casinos to Slotomania, it's essential to consider factors such as the type of operation, game variety, and the availability of real money payouts. By carefully considering these factors, you can choose a casino that best suits your preferences and provides an exciting gaming experience.
Slotomania Similar Casinos:
Pulsz Casino
Fortune Coins
Sweep Slots
Note: Slotomania is a worldwide gaming app, while these sweepstake casinos are only open to US and Canadian players. Winning real cash from virtual coins is not possible elsewhere, making the following ideal for US players who cannot yet legally access real money online casinos.
Slotomania vs Pulsz Casino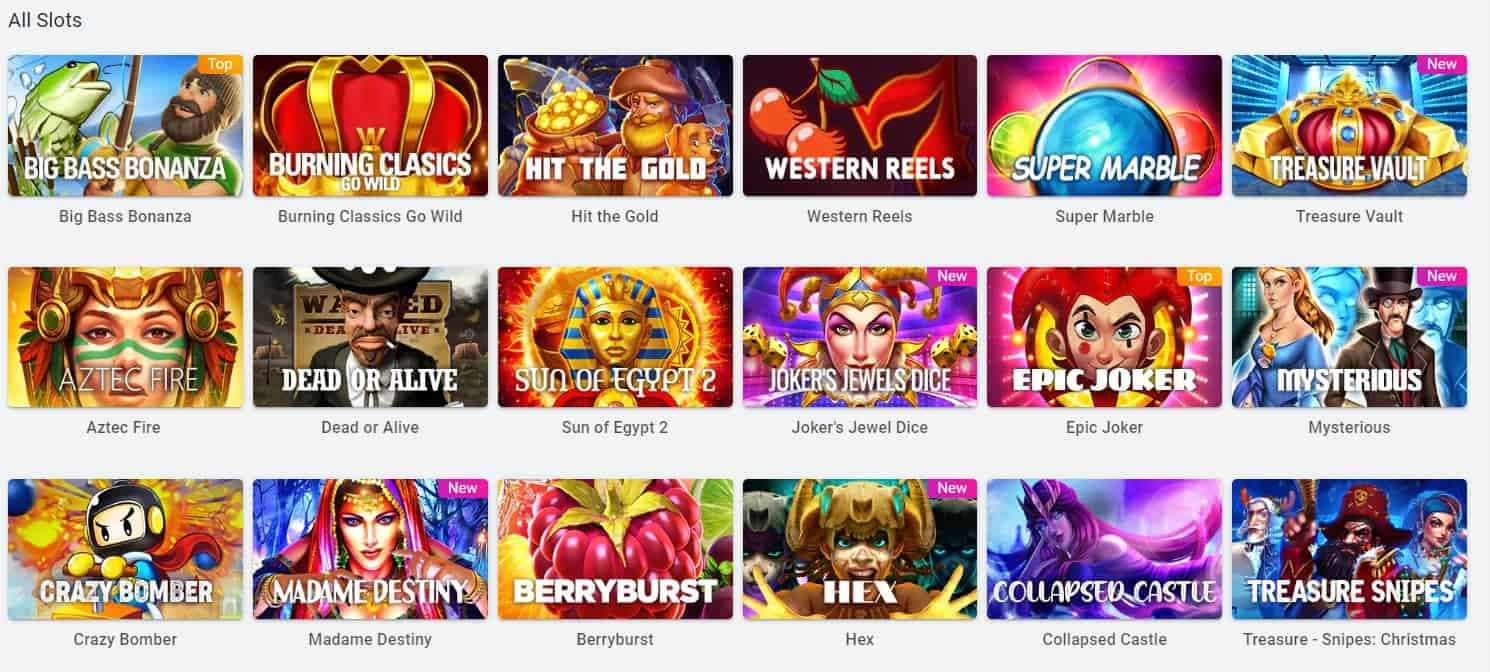 Pulsz Casino provides a superior gambling experience compared to Slotomania for various reasons. As a sweepstakes casino, Pulsz combines the best aspects of gambling in one place, with a high-quality selection of games as well. Upon joining, new players are presented with three generous Pulsz welcome promotions, including two special purchase options and a free bonus.
5,000 gold coins + 2.3 sweeps coins on sign-up
200% first purchase bonus on selected coin packages
These welcome bonuses provide great opportunities for players to try out the site's games and get a head start on their gameplay, especially for those who opt to purchase the welcome packages. Sweeps coins can be redeemed for cash prizes through Pulsz banking methods after playing them through.
The Pulsz online slots overrun Slotomania, too. There are 300+ titles powered by Pragmatic Play, Relax Gaming, NetEnt, and other excellent sweepstake game software developers. Roulette, blackjack, poker, and scratchies add to the mix. Pulsz Bingo, the official Pulsz sister site, also offers free live bingo games!
In summary, Pulsz Casino sets a high standard for a rewarding and enjoyable gambling experience that is unmatched by Slotomania.
Slotomania vs SweepSlots
SweepSlots and Slotomania both offer a good social casino experience, with the ability to compete against friends. However, there are some key differences between the two.
While Slotomania has a larger game collection with a variety of slot machines, SweepSlots offers the choice of being able to win huge prizes in the form of real money as it operates as a sweepstakes casino, as well as allowing players to play for free.
With a SweepSlots welcome bonus of 1,000 gold coins, daily login bonuses, and free spins, the social casino is an attractive option for players seeking the thrill of real money winnings. Although it has a smaller game collection, its focus on real money prizes and generous bonuses make it a worthy alternative to Slotomania.
SweepSlots is still an up-and-coming new sweepstakes casino that hasn't reached its full potential yet, so only expect things to improve from here onwards! For now, you can play 27 slot machines, video poker, scratchies, keno, and table games powered by Casino Web Scripts.
Slotomania vs Fortune Coins
Slotomania and Fortune Coins are both social casino gaming platforms, but they offer different experiences for players. Fortune Coins provides a traditional casino experience with popular games like blackjack and roulette, which are not available on Slotomania. Moreover, Fortune Coins operates as a sweepstakes casino, allowing players the opportunity to win real money prizes, and providing a more authentic gambling experience.
Fortune Coins Casino also offers various gold coin packages that provide different options to choose from. There is a Fortune Coins bonus available that doubles the number of gold coins in your selected package. In addition, you will also receive free fortune coins that can be used to play games for real rewards on sign-up. In specific, the Fortune Coins no deposit bonus code triggers an $8 no deposit offer. These can be used to play 50+ online slots, including progressives, table games, fish games, and more.
This sets Fortune Coins apart from Slotomania, which focuses on providing a fun and entertaining gaming experience through its wide variety of unique slot machine games. The choice between the two ultimately depends on the player's preferences – whether they like Fortune Coin slots and games over Slotomania's and what type of casino experience they are seeking.
Games Like On Slotomania
While Slotomania offers a diverse range of slot machines, it's worth exploring other online providers to see if they offer the ultimate online entertainment package. In this section, we'll compare Slotomania's offerings with those of other popular slot providers. Whichever site you choose to play on, it's wise to employ legit sweepstake slot strategies and legal casino hacks to boost your win rate.
WOW Vegas, Pulsz, and other competing casinos have several advantages that make their games stand out from Slotomania's.
Firstly, the selection of slot games is much bigger at these other casinos, with most sites totaling over the 100 or so titles found at Slotomania, giving players a variety of options to choose from.
Another advantage to choosing alternative casinos is because of the availability of a wider variety of game providers. Slotomania games can start to feel repetitive. Such games often feature similar gameplay mechanics and styles, since they are all powered in-house. Sites like WOW Vegas have multiple game providers, including popular ones like Betsoft and Pragmatic Play that offer unique and engaging games with varying features.
Pulsz and WOW Vegas games can be played instantly, without the need to unlock them. This lets players jump straight into their favorite games without any delays or restrictions. The whole process of unlocking games at Slotomania can be tedious, costly, and time-consuming for some.
Some of the best game alternatives found at other casinos include:
Classic online slots
If you're looking for a fresh and exciting online casino game to try out, consider checking out Diamond Strike at Pulsz Casino instead of playing Crazy Train at Slotomania.
Not only does Diamond Strike feature a sleek and modern design with classic elements, but it also boasts a respectable 97.02% return to player (RTP) rate, making it a highly promising choice for players.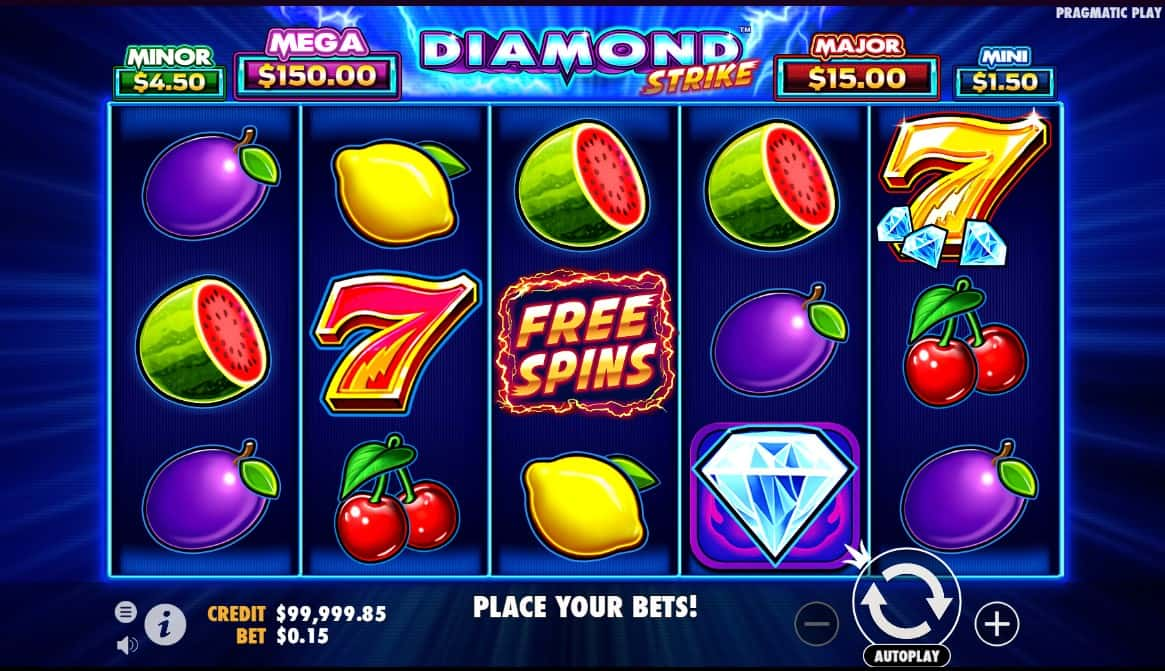 Jackpot Slots
Although Medusa Magic is undoubtedly one of the most popular free slot games available at Slotomania, there are plenty of other jackpot games that offer an equally exciting experience, with the added thrill of being able to win big. One such game is Black Bull, which can be found at WOW Vegas.
Black Bull is a highly engaging jackpot game that boasts a massive potential payout of up to 4500x the player's bet. Developed by Pragmatic Play, it provides players with a thrilling and rewarding gaming experience that is sure to captivate both new and seasoned players alike. Compared to Medusa Magic, Black Bull offers a unique and exciting upgrade that players won't want to miss.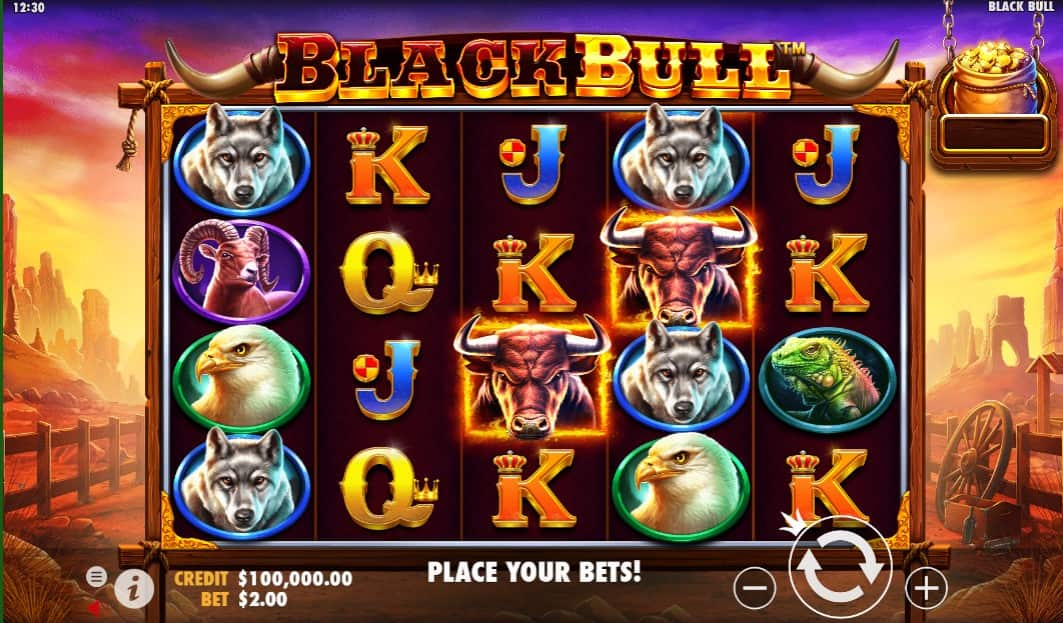 Unique Games
In the world of online gaming, many players enjoy discovering games that offer a unique twist on traditional favorites. At Slotomania, one such game is High Life Mystery, which deviates from the typical slot game format. However, if you're looking for a high-quality game that offers a truly unique experience, we recommend checking out Las Vegas Keno, available at SweepSlots online.
Keno is a game of chance that involves selecting numbers from a grid and hoping they match the numbers drawn. It is a popular game in land-based casinos and has gained a devoted following in the online gaming world as well. Las Vegas Keno takes this traditional game and adds its own unique spin, offering players an exciting and engaging experience that sets it apart from other online casino games.
How Sweepstake Casino Alternatives to Slotomania Work?
Sweepstake casinos, such as Pulsz and Fortune Coins operate differently from Slotomania, House of Fun, and other sister casinos, as a form of online gambling because these enable players to win real money prizes. On these sites, players will have the opportunity to buy virtual currency and use it to play games and enter contests.
In most cases, there will be two currencies on sweepstake sites – gold coins and sweeps coins. Gold coins are effectively free coins used to play online at the casino games available, but have no redeemable value. Sweep coins are the more valuable of the two and can be used to redeem real money prizes via available sweepstake banking methods.
Players can obtain sweeps coins either through purchase or through promotions and bonuses offered by the site. The number of sweeps coins a player has accumulated can be used to enter contests and potentially win real money prizes.
Overall, sweepstake casinos such as Chumba Casino, Stake.us, and Bingoport offer a unique and exciting gambling experience, providing players with the chance to win real money prizes through virtual currency. This makes them an attractive alternative for those looking for a different way to gamble online, compared to traditional social casino sites like Slotomania.
FAQs
Slotomania is owned by Playtika - one of the largest casino game developers going. They also own sites like House of Fun, World Series of Poker, and Caesars Slots.

Are there better casinos than Slotomania?

Even though Slotomania has its advantages, it is safe to say there are better casinos out there that offer a more complete experience. Pulsz Casino and WOW Vegas are just a couple of these examples for starters, with more games and the option to play for free or real money.

Slotomania is a legit and reputable site that uses a random number generator to ensure fair gameplay. Players are also protected with the latest encryption technology to keep their personal and financial information secure.

Is Slotomania legal in the US?

Slotomania is a social casino that legally operates in 49 states. Washington is the only state with restrictions to sweepstake casinos since the ruling against Big Fish Casino.