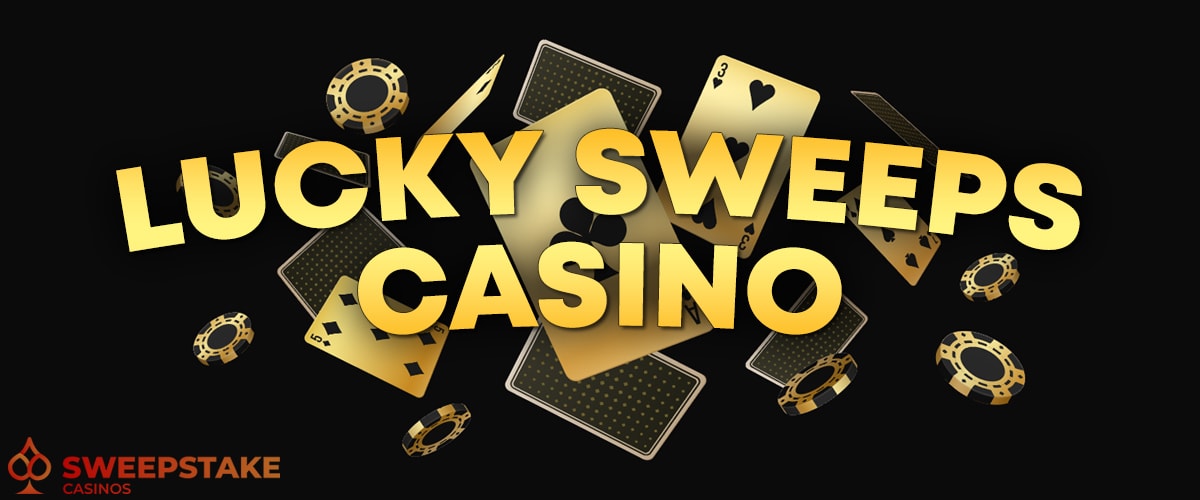 Lucky Sweeps Casino is a Facebook group where agents advertise their sweepstakes sites. Commonly advertised platforms include Juwa, Fire Kirin, VBlink, Riversweeps, and Ultra Monster.
These are all shady sweepstakes gaming platforms with untested games. However, there are some sweeps casinos that have "lucky" in their name, like LuckyLand Slots and Lucky Charms. In this article, we are going to explore these lucky sweeps casinos and break down all of their features, including casino-style games, bonuses, and cash prizes!
Get Lucky With These Sweepstakes Casino Bonuses
What Is Lucky Sweeps Casino?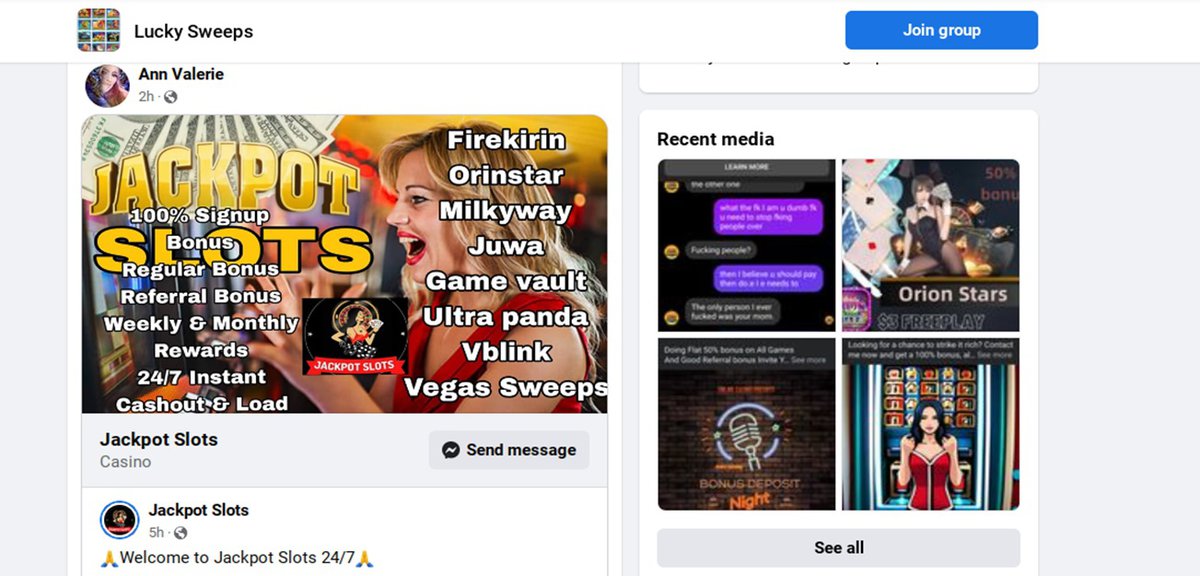 Lucky Sweeps Casino is an open Facebook group where 3rd party agents advertise shady sweeps casinos. You can find all of your usual offenders here, like Fire Kirin, Riversweeps, Juwa, Ultra Monster, Vegas-X, and more.
These are sweepstakes gaming platforms that license their software to 3rd parties who then host it on their sites. We recommend avoiding all of these platforms because the games are untested, and no one knows the real RTPs. Also, these platforms have questionable legal status.
Best Lucky Sweeps Casinos USA
While the Lucky Sweeps Casino Facebook group and all of the agents in it might be shady, there are some legit sweeps casinos that use "Lucky" branding. The following sites are not connected to the aforementioned Facebook group, but are they worth playing out? Let's find out!
LuckyBird.io Sweeps Casino

LuckyBird.io is one of the few legit crypto sweeps casinos. This site offers real money cash prizes in 48 US states (not available in Washington and Idaho), and you can make purchases and redemptions via Bitcoin and Ethereum.
LuckyBird.io has a 100% mobile-optimized site that works seamlessly on Android and iOS devices. It features a sleek minimalist theme with excellent navigation. LuckyBird.io will remind you of another top crypto sweeps casino, Stake.
LuckyBird.io only has 24 games, but they are all provably fair, so you don't have to worry about being scammed. They have online slots like Legend of Zeus, Wild Rich, and Crazy Frankenstein. They also have roulette, blackjack, and video poker.
When you sign up here, LuckyBird.io will give you 1000.0000 GC+ 0.2100 SC. They also have some other great bonuses, including 20% cashback as part of their VIP program and treasure chests, which feature free SC.
LuckyLand Slots Sweeps Casino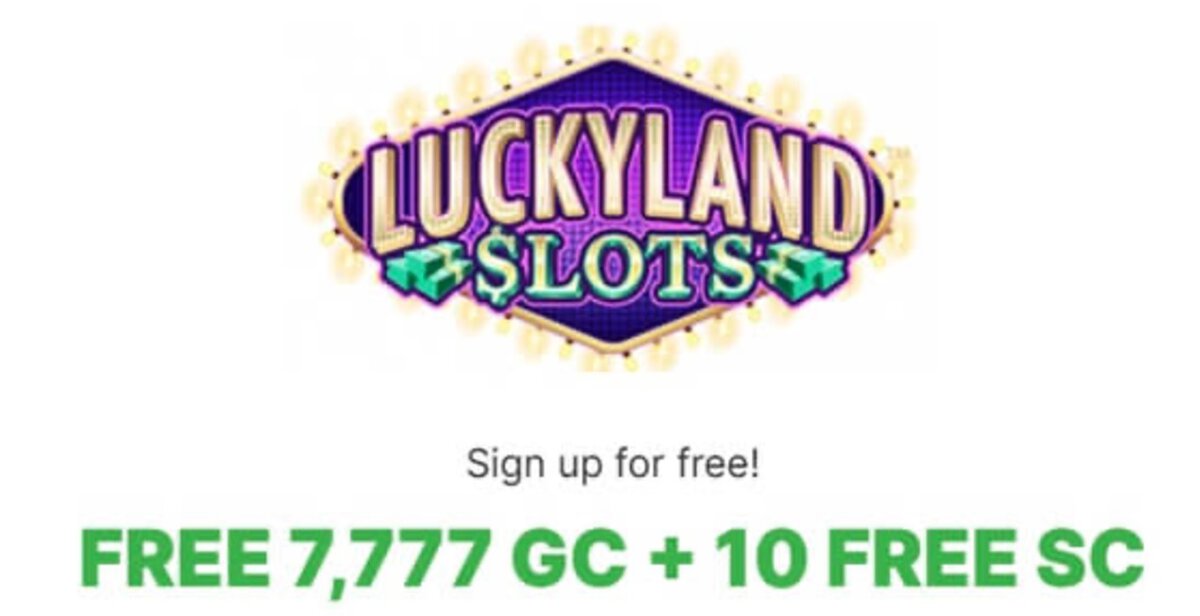 LuckyLand Slots is run by VGW, which also owns and operates Chumba Casino and Global Poker. This online social casino offers real money prizes in all US states except Washington and Idaho, and 1 SC can be exchanged for $1. They have a fantastic 10 SC no deposit bonus and all kinds of other bonuses, including social media giveaways, a 5 SC mail-in bonus, and a LuckyLand 0.3 SC daily sign bonus.
LuckyLand Slots has 35 + in-house slots and 1 blackjack game. Some slots worth checking out are Snow Queen in 3D, Cai Shen Lai, and Pirates Bounty. The site is fully mobilized and has a fun yet slightly intense fluorescent arcade theme. They have a good range of secure payment methods, including Visa, Mastercard, online bank transfer, Skrill, and process redemptions typically within 5 days. Unfortunately, the min redemption is $50, which is a little high.
Lucky Charms Sweepstakes Casino

If you want to play casino-style games from the comfort of your own home, then Lucky Charms Sweepstakes Casino is not for you. This is a chain of brick-and-mortar sweepstakes casinos located in Raeford, North Carolina, Webber St, Sarasota 34232, Bakersfield, CA, 2325 Harrison Ave, Butte, MT, and Tampa, FL 33604. It works similarly to an online sweeps casino, except you play games on computers located at the gaming cafe.
Lucky Charms Sweepstakes Casino currently has 17 slot machines, keno, and poker games. You must be 21 years old or older to play at this sweepstakes casino, and the venue features free drinks and even live entertainment. There are also some TVs broadcasting the latest NBA, NFL, and NCAA games. If you are located nearby and feel like a night on the town, then it might be worth checking out, but unfortunately, Lucky Charms Sweepstakes Casino does not support online play.
Lucky Ace Sweeps Casino

Lucky Ace Sweeps Casino appears to be a defunct 3rd party host of RiverSweeps, UltraMonster, GoToSpin, Blue Dragon, and The Kraken (FIRE KIRIN 2). Their business model appears to be signing people up to these different platforms and engaging in revenue sharing or receiving a commission. However, it doesn't look like it worked because they have no website, and their last Facebook post was over 1 year ago. Also, if you try and click their sign-up links, they don't work.
Lucky Ace Sweeps Casino previously hosted all kinds of dodgy and potentially rigged games from RiverSweeps, UltraMonster, and other providers, including slots, fish games, and a few table games like blackjack. You could access these games via your browser, and some of the platforms have an Android app, but it requires you to download an APK file which is likely riddled with malware! Even if Lucky Ace Sweeps Casino was around, we still wouldn't recommend it.
How to Pick A Sweeps Casino
Not all sweeps casinos are equal. Unfortunately, there are a lot of shady sites out there. Consider these factors before you sign up to any sweepstakes casino site:
State Availability
Sweeps casinos are able to operate legally in all US states except Washington and Idaho. It is a major red flag if a sweepstakes site is operating across the entire US and claiming to be following sweepstakes laws.
Bonuses
To stay compliant with sweepstakes regulations, sites have to offer a range of bonuses. Common bonuses to look out for include no deposit, first purchase, daily login, and referral. These free sweeps coins bonuses satisfy the no purchase necessary clause, which states that sweepstakes featuring real money prizes must have a free way to enter.
Also, legit sweeps casinos need to offer an alternate method of entry which is usually in the form of a mail-in bonus (send the site a physical letter and get free sweeps). The wagering requirement for these different bonuses is just 1x, stay away from sweeps casinos with limited bonuses and high wagering requirements.
Payment Methods
A classic sign of a shady sweepstakes site is that they only accept crypto or Cash App. At real sweeps casinos, you can make purchases via Visa, Mastercard, e-wallets like Skrill and PayPal, and even online bank transfers. Also, top social casinos won't charge you fees when you make purchases.
Games
Top-rated sweepstakes sites have virtually all of the same games you would find at an online casino, including modern video online slots, classic table games like blackjack, roulette, and baccarat, and in some cases, even live games. There are way too many sweepstakes sites with shady in-house games that have not been verified by 3rd party testers. Stick to sweeps casinos that have casino-style games from licensed software providers which have been tested and have published RTPs.
Redemption Process
The best sweeps casinos make it easy to convert your sweeps coins into cash and gift cards. We recommend playing at social casinos that don't charge fees to redeem cash prizes, have a low min redemption ($10 for gift cards and $50 for cash), and fast processing times (24 hours for gift cards and 72 hours for e-wallets and online bank transfer).
Play at 'Lucky' Sweepstakes Casinos & Win Cash Prizes!
Give the Lucky Sweeps Facebook group a miss and instead sign up to LuckyLand Slots or LuckyBird.io, these are only two legit "Lucky" sweepstakes casinos we came across.
LuckyLand Slots has a 10 SC and 7,777 GC no deposit bonus when you sign up and use this link to register at LuckyBird.io to get 1,000 GC+ 0.2100 SC no deposit bonus.