The FanDuel Casino is one of the largest betting operators in the United States. However, it still isn't available in every state nationwide due to gambling laws across the country. If you don't live in the state lines of one of the 16 legal states where FanDuel operates, you're not entirely out of luck.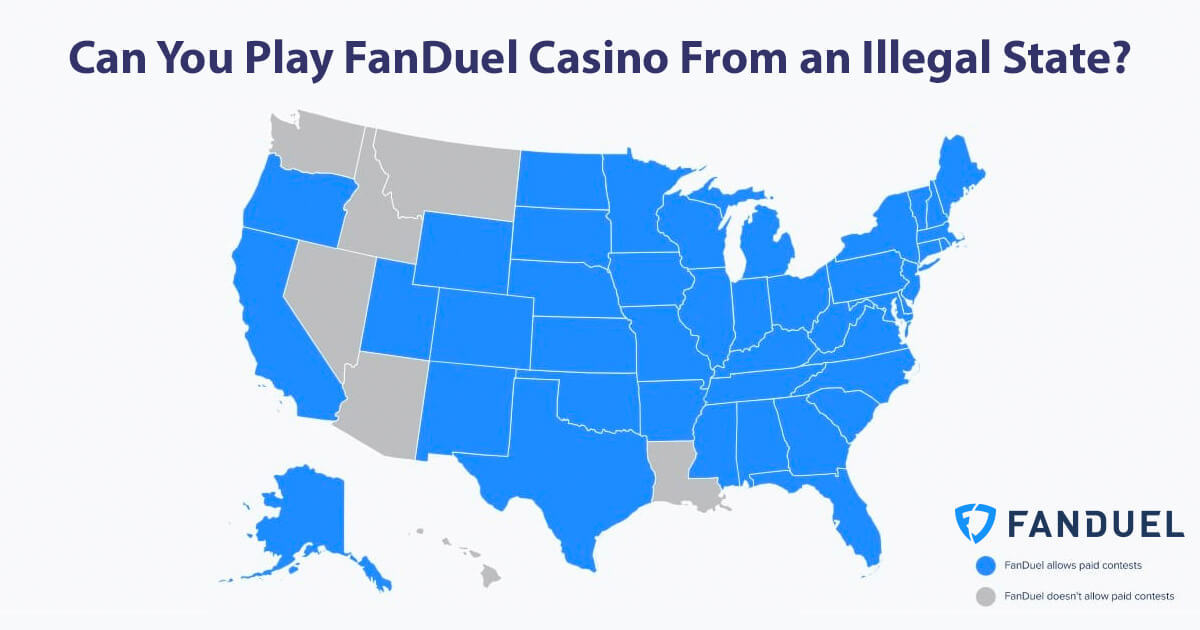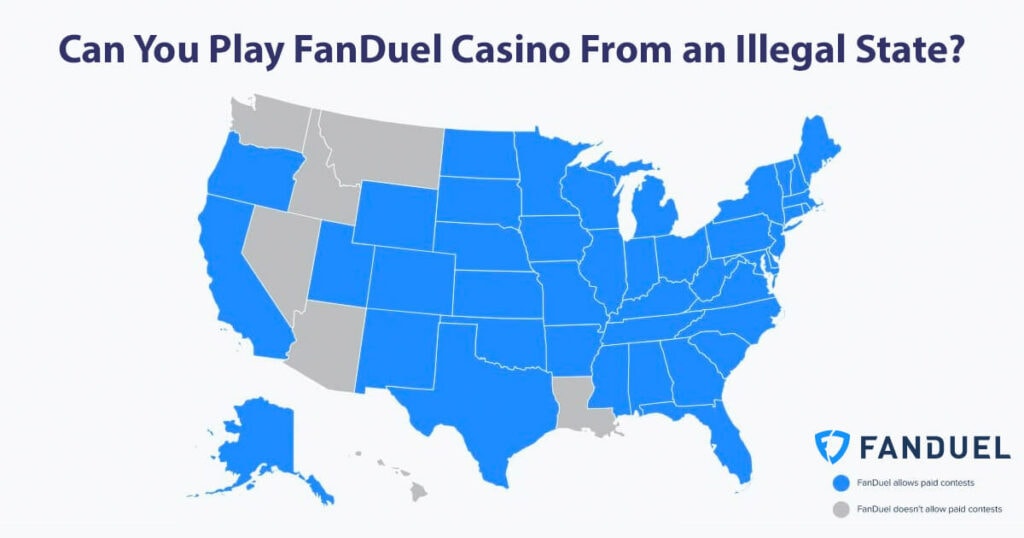 FanDuel may not operate in all 50 states; however, if you have access to the internet, you will no longer be beholden to only retail online casinos and sports betting (if your state allows that).
Whilst players can Join FanDuel Casino from any state, you do need to be in a legal state before you can play. So how do you get around this? Well, there are other viable alternatives for all US players, operating under sweepstakes laws. A sweepstake casino lets you play near identical games, for real money in most US states.
Can you use a VPN Server for FanDuel Casino?
Using a VPN to play at FanDuel casino may seem like a viable option, but it is not recommended. Even if you download a virtual private network (or VPN for short) onto your computer as a desktop app so that your IP address will come from a legal betting state, you can still not play games. FanDuel casino has software in place to detect the use of a VPN, and they just won't let you play. Sure you can open the site, sign up and even deposit, but come to play, and you just won't be able to.
A VPN can be used to change your location, and you may think this will work with FanDuel and similar licensed US operators, but in truth, you just can't bypass the system.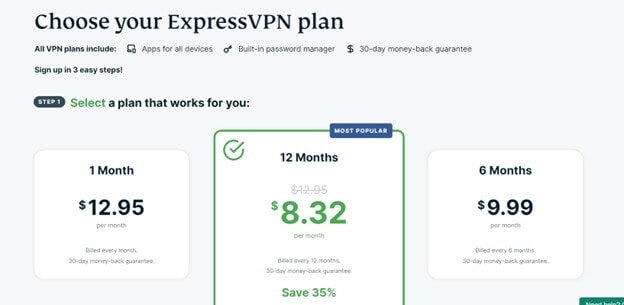 Should You Use a VPN to Access FanDuel from an Illegal State?
In short, it's up to you whether or not you're willing to take the risk of using a VPN app, which may result in your account being banned and/or possibly even legal action. If you're comfortable taking that risk (that I do not recommend), then by all means, using a VPN server to access FanDuel may be for you.
Potential Issues with Playing at FanDuel from Illegal States
As mentioned above, using a VPN app to play FanDuel fantasy sports, sports betting, or online casino games is not recommended because of the potential consequences. You risk three significant ramifications if you bet on FanDuel, join its fantasy leagues, or use its online casinos using a VPN.
First, you may lose your account and be banned from FanDuel forever, even if it later becomes legal in your state. On top of getting your account banned, the money in it will also be forfeited because you violated the FanDuel terms of service.
The third and last issue is the biggest and worst, legal issues. If you choose to play FanDuel from an illegal state and win a lot of money (people not making money are at lower risk), you may be contacted by the IRS for issues with your income taxes if you claim it, which is required by law.
If the IRS contacts you, you will have to pay a fine; however, if you broke the law egregiously, you might receive jail time. So just cross state lines if you can.
Legal and Illegal States: Is FanDuel Restricted in Your Location?
The FanDuel Sportsbook is available in 16 states, daily fantasy sports are available in 44 states, and its online casino is only available in five. FanDuel's website can be accessed in 45 states but is completely restricted in Hawaii, Idaho, Montana, Nevada, and Washington state, meaning you won't even be able to pull up the website without a VPN.
States where the FanDuel Sportsbook is legal
Arizona
Colorado
Connecticut
Illinois
Indiana
Iowa
Louisiana
Kansas
Michigan
New Jersey
New York
Pennsylvania
Tennessee
Virginia
West Virginia
Wyoming
States where FanDuel Online Casino Games are legal
Connecticut
Michigan
New Jersey
Pennsylvania
West Virginia
States where FanDuel Fantasy Sports ARE illegal
Connecticut (license expired in February and has yet to be renewed)
Hawaii
Idaho
Montana
Nevada
Washington
Alternatives for FanDuel in Illegal States
If you live in a state where the FanDuel Casino and Sportsbook is not offered, you're not entirely out of luck, thanks to many different alternatives. Let me introduce you to the concept of a sweepstakes casino.
Sweepstake online casinos are legal in all 50 states in the U.S. and are a different form of a casino than you may be used to. While traditionally, they offer card games like blackjack, Texas hold 'em, and poker, they also offer online slots.
Unlike traditional online casinos, sweepstake casinos can be played without making a deposit and using any of your own money (although you won't win as much either), which allows them to navigate anti-gambling laws. Sweepstake casinos are also known as social casinos because they act as a forum to meet and interact with other online gamblers, potentially even in your area.
Some online sportsbooks allow users to make free online sports bets to attract more customers like with BetRivers Social Casino. While these types of bets are essentially just online prize pools, they're still a lot of fun and should be taken advantage of, even if you live in a legal betting state.
See how to get sweepstakes no deposit bonuses and win real money at new sweepstakes sites in your state. No matter if you are looking for CA online casinos or AZ gambling sites, sweeps cash casinos do the trick!
FAQ
How do you play on FanDuel from an illegal state?
Unless you are in one of the legal states FanDuel casino is available in, you won't be able to play. You can play very similar games for real money at one of the legal sweepstake casinos we recommend on the page.
Should you use a free VPN for FanDuel?
Whilst many have tried to use a VPN to play at FanDuel casino, the simple fact is they will detect this and block you.
Can you use FanDuel out of state?
No, you will need to use an alternative like a sweepstake casino.
How to trick FanDuel into thinking you're in a different state?
In short, it's impossible to trick location to play at FanDuel or any licensed casino.