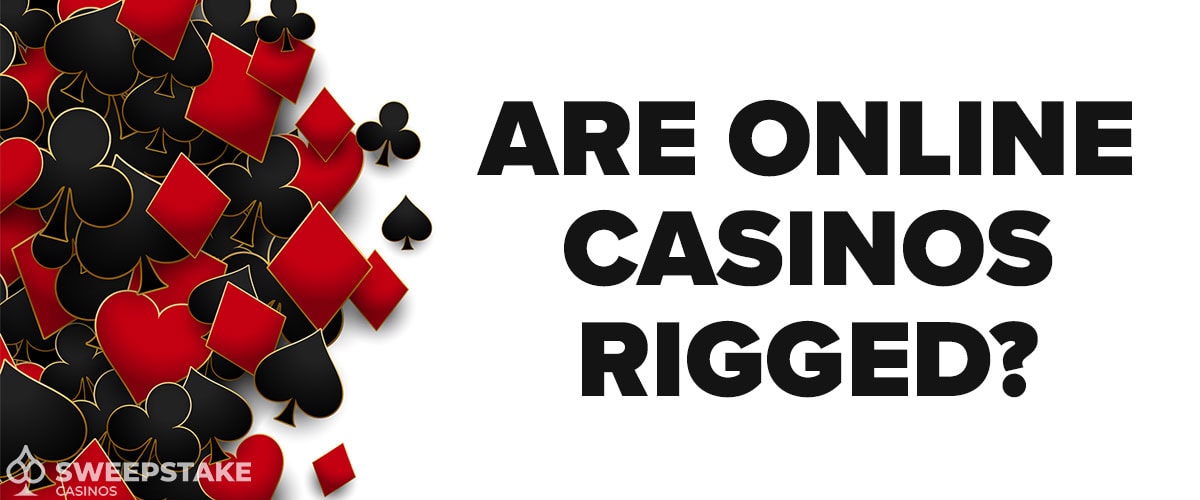 With so many scams on the internet, it is normal to be cautious about online casinos. Luckily, since online casinos were first legalized in New Jersey in 2013, the industry has gone through a seismic shift as rogue operators have been pushed out, and now licensed sites provide a safe and totally fair gaming experience.
In this guide, we are going to explore how online casino rigging works, how to identify safe sites, clear up some myths, and recommend some 100% legit online casinos which our team has personally tested!
Is Online Gambling Rigged or Legit?
Online gambling is legit if you play at a licensed casino that has games from licensed game providers. However, all casino games have a house edge which means over the long haul, you will eventually lose. Also, the house edge between casino games can vary greatly. For example, blackjack has a tiny house edge of just 0.44%, while betting on the tie in baccarat has a shocking 14.36% house edge.
Due to the volatility of casino games, it is possible to go on lengthy winning and losing streaks. And some players beat the odds and manage to win massive jackpots. The divergent nature of gambling results often leads some unlucky players to decry that online casinos are rigged, but it is just the nature of statistics. For example, the chances of 5 reds happening in a row in a game of roulette is 2.7% which is unlikely but very possible.
Can Online Casino Games Be Rigged?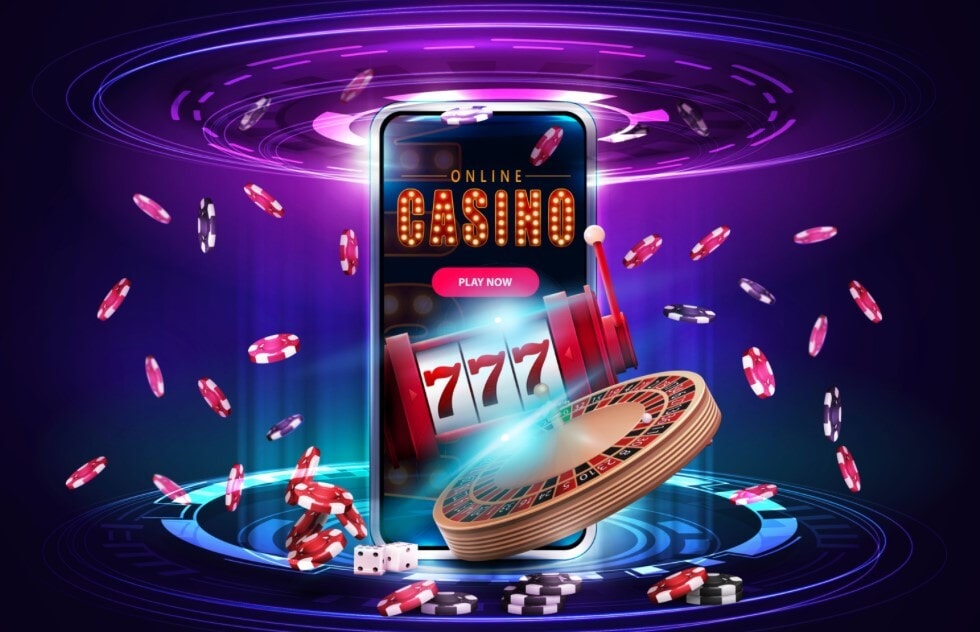 It is possible for online casino games to be rigged. However, this can only take place if the casino and game providers are unlicensed. Licensed casinos and game providers are subject to detailed inspections, and testers can quickly detect if the games are rigged. Let's explore different casino games and break down how they can be rigged:
Are Slot Machines Rigged?
Online slots are built using software. They can be programmed to have any RTP, any hit rate, and any max win. As a player, you can't see the software, so you have no idea if the game has been unfairly manipulated. This is why it is essential that you only play slots that are developed by licensed game providers, as these games have been tested by 3rd parties, and their RTPs, hit rates, and max wins have been verified.
Are Live Dealer Games Rigged?
Live dealer games can be physically manipulated to reduce your chance of winning. For example, in blackjack, the deck can be altered to ensure the dealer always ends up with a better hand than the player.
This can be done by doing a fake shuffle and by adding or removing certain cards from the deck. In roulette, the dealer or one of the casino staff can use a magnet or rigged wheel to alter the ball's trajectory and make it land on a spot that no one has bet.
Are Table Games at Online Casinos Rigged?
Online table games are susceptible to rigging, just like online slots. This is because they can be programmed to produce any result. For example, a roulette game could be programmed to only land on red, or an online blackjack game could be programmed to give the dealer 20 every hand.
While it is possible for online casinos to rig games, it often is not worth it. If an online casino gets caught rigging games, it can face serious legal ramifications. Also, online casino games already have a sizable house edge, so sites know if they are patient, they will eventually end up in profit.
Odd Examples of Rigged Games
It is important to remember that casino games themselves are not rigged. There is nothing rigged about slots, roulette, and blackjack. However, the games can be rigged by shady online casinos and game developers. Below are some infamous cases of rigged games!
One of the biggest examples of rigged casino games occurred online poker room Ultimate Bet Poker from 2004 to 2008. Russ Hamiton, a poker pro and senior figure at Ultimate Bet, created a superuser account that could see the other player's cards. This backdoor hack gave Hamilton a license to steal, and he ended up taking north of $20 million.
Another famous example of rigging occurred during a live blackjack session that took place on February 18, 2017, at BetOnline. During the live blackjack hand, the dealer switched cards which caused his card value to change and a number of players in the hand to lose. The whole incident was recorded and quickly went viral. Following the controversy, BetOnline immediately ceased its partnership with Global Gaming Labs, who were running the live blackjack game, and due to the weight of the scandal, Global Gaming Labs ended up collapsing.
How to Tell a Good Online Casino From a Bad One
Even though rigged online casinos do their best to mimic good casinos, if you know what to look out for, you can quickly spot the difference. When comparing online gambling sites, look closely at these factors:
Licensing
The easiest way to tell a good online casino from a bad one is to see if they are licensed and what gambling license they hold. You should only play at casinos that are licensed to operate in your state. Licensed casinos are closely monitored by gaming regulatory bodies who check everything from games to data encryption to bonuses to player data and funds. Gaming authorities only give and renew an online casino's license if they are satisfied they are legit.
Unlicensed casinos are not only operating illegally in your state and face legal action, but there is no 3rd party overlooking their operations. You have no idea what they are doing with your data or player funds, and you have little to no protection if they scam you.
Games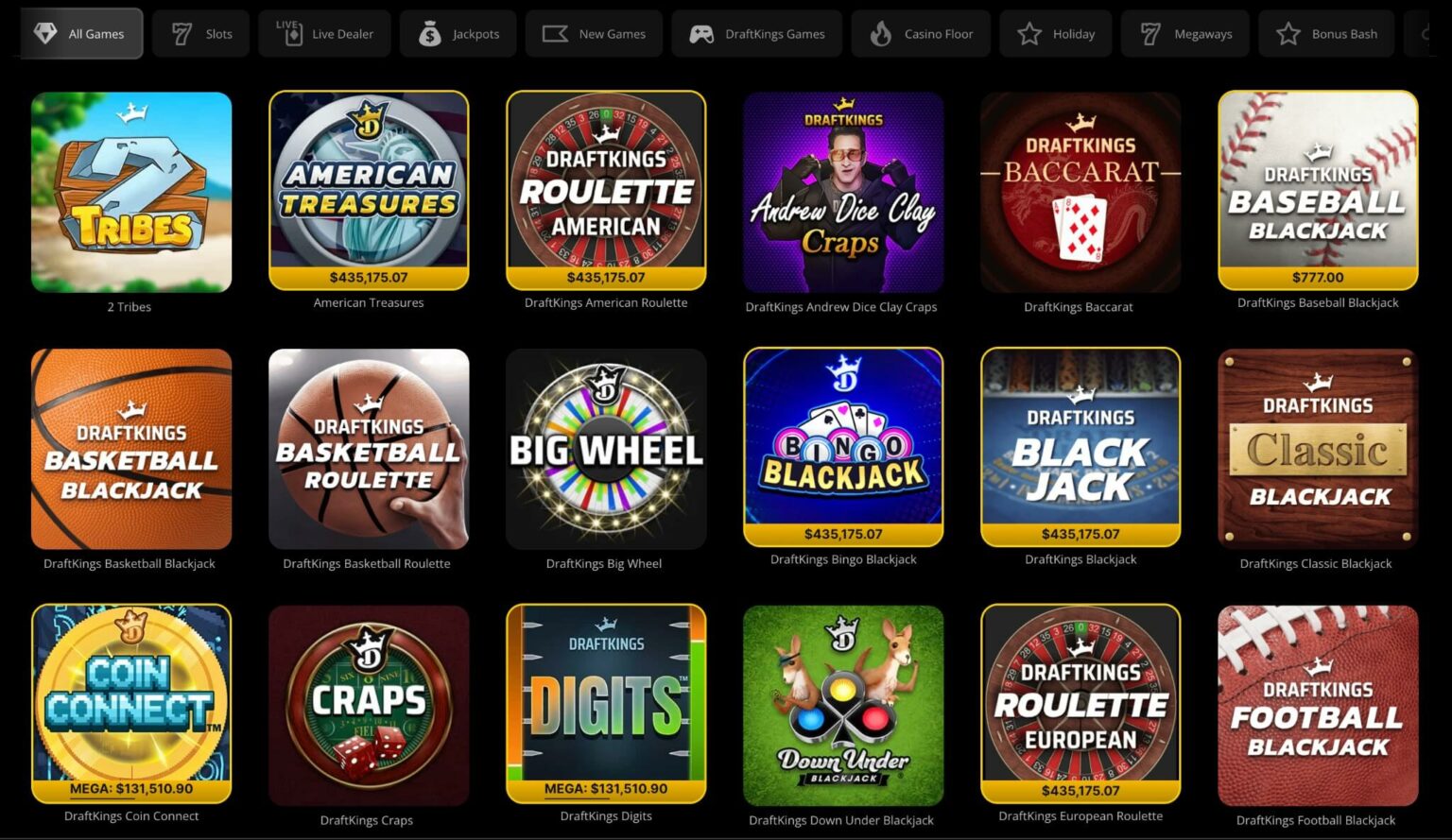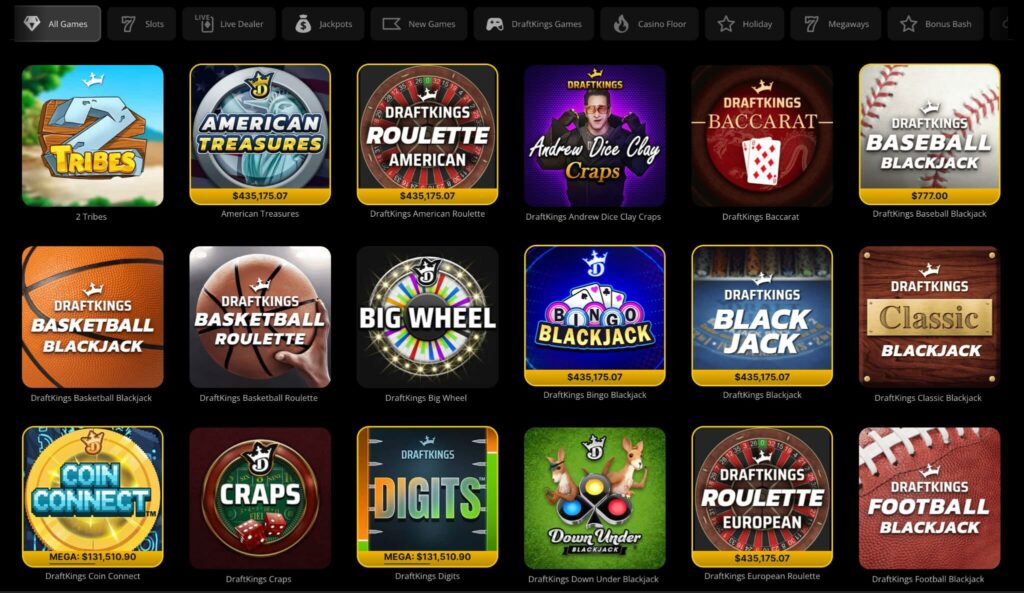 The game types you find at good and bad online casinos are typically the same. You will find all kinds of slots, blackjack, poker, roulette, baccarat, and other table games. However, the big difference is the providers.
Casinos with good reputation only have games from well-known licensed providers that ensure fair play online. Their games have been extensively tested and proven fair, and you can easily find the real RTPs online.
At bad casinos, the games are provided by unlicensed providers or, even worse, produced in-house. The games are either straight-up rigged or have artificially low payout percentage and are designed to steal your money as quickly as possible.
Customer Support
At legit online casinos, you can instantly connect via live chat with a professional customer support agent, no matter the time or day. Reputable online casinos are willing to go above and beyond for their customers, quickly solving problems, checking in with players, and offering additional bonuses.
Rogue casinos, on the other hand, often don't even provide any customer support. When you try to withdraw, they will suddenly go quiet, and you will be fed endless lies about why they can't process the payment.
Mobile Experience

Good online casinos have 100% mobile-optimized websites and legit apps that you can download from the App Store or Google Play. In contrast, shady online casinos offer a clunky mobile experience. The games typically don't auto-adjust to your screen, and you have to put up with lag. And in the rare case where they do have an app, it is often some dodgy APK file that could infect your device with malware.
How to Recognize a Rigged Online Casino
A lot of new players are turned off by online gambling because they are scared of getting scammed. Fortunately, rigged online casinos are very easy to spot. Here are some key things to look out for:
Unlicensed – The biggest sign of a rigged online casino is its lack of license. While not all unlicensed casinos are rigged, the fact they have no problem operating illegally without a license shows they are capable of shady antics and can't be trusted.
Unprofessional website – If the casino's official site looks like it was whipped up by a 12-year-old playing around on WordPress, this is a serious red flag!
Lack of customer support – Rigged online casinos are often very difficult to contact. They don't usually have a live chat and take forever to answer emails as they try to cut costs as much as possible.
In-house games – Online casinos can't just set whatever RTP percentage they like. They are constrained by the game providers unless they create their own online games. In-house games can easily be 100% rigged, and you won't have any idea.
Unlicensed game providers – Unlicensed online casino game providers do not have to subject their games to 3rd party testing and are free to set ridiculously low RTPs without publishing them and create secret backdoors into the games, which allow casinos to manipulate them at a click of a button.
Strange payment methods – Shady online casinos can't often work with legit payment processors and therefore can't accept Mastercard and Visa and are forced to accept unsecure methods like crypto, bank transfer, and e-wallets you have never heard of.
Security and Safety
Unsurprisingly, rigged casinos don't care about site security or player safety at all. This means they will often sell your data or take no precautions to prevent hackers from snooping around and snatching your personal details. They also don't properly encrypt their sites, which means it is totally unsafe to enter your payment details because they can be easily intercepted.
Also, as they are essentially running a criminal organization, they do not separate players' funds and often steal the deposits or use them as a personal bank account. This famously occurred with Full Tilt Poker, which was at one time one of the biggest online poker sites in the world. The site owners were infamously using player deposits to give each other under-the-table loans that had no terms or payback requirements. It turned out to be a massive Ponzi scheme, and if it wasn't for Pokerstars purchasing them, players would have lost millions.
Responsible Gambling
Legit casinos are legally obligated to follow Responsible Gambling protocols, which are designed to protect players and ensure they have a safe and enjoyable gaming experience. Common Responsible Gambling measures include:
Self-Exclusion – All legit online casinos have a self-exclusion button. When you click this button, your account will be permanently closed, and you can't create a new account.
Deposit Limits – If you find your gambling spending has gotten out of control, you can set a deposit limit, for example, $500 per month. Once you hit the limit, you won't be able to deposit additional funds until the new time period starts.
Cool-Off Period – Good online casinos give you the option to ban yourself from playing for a certain period of time, for example, 1 week or month. Your account will remain active, but during this period, you will not be able to log in or create another account.
Monitor Problem Gambling – Legit online casinos monitor your play, and if they see any signs of destructive gambling, they will contact you and see if you are ok. If you require help, they will connect you with free gambling counseling.
Time Limits – At legit online casinos, you can place time limits on your account, for example, set a daily limit of 1 hour. Once the time limit expires, you will be locked out of your account until a fresh time period restarts.
Rogue casinos don't care about players and are only interested in scamming. So it is not surprising that they don't follow any of the Responsible Gambling initiatives listed above.
Can You Trick Online Casinos?
While it is possible to trick online casinos, it is very difficult and, in many cases, illegal. Online casinos with poker rooms are particularly susceptible to tricks and hacks. Players will often multi-account, which means a player will create multiple playing accounts and then take part in cash games and tournaments. By controlling multiple accounts, they get access to extra cards and can use that information to eliminate certain hand combinations from their opponent's range and also chase additional draws.
A common online poker trick is using bots and solving software. In 2015 there was a massive scandal on Pokerstars where a group of players from Russia and Kazakhstan deployed an army of bots, and they devoured low-stakes cash games, making off with $1.5 million.
Another trick that scammers use is infecting big gamblers' devices with malware. They then either hack the high roller's accounts or, even crazier, play poker matches against them while they can see their hole cards. Back in 2007, a Danish high-stakes player Johnny Lodden lost millions online when his laptop was allegedly infected with malware by Swedish player Mohamad Kowssarie (Fast_Freddie and TerrorofSweden). The two players engaged in crazy heads-up high-stakes battles where Mohamad Kowssarie could see Lodden's cards.
Online Casino Myths & Misconceptions
Online gambling is filled with tons of myths and misconceptions, as players tend to be very superstitious and misunderstand the statistical nature of casino games.

Many inexperienced players think that the previous betting result influences the future result. For example, they think if the last roulette spin landed on red, then it is more likely that the next spin will land on black. When in fact that a roulette round is an independent statistical event, and the odds are fixed no matter what happened during the previous round. It doesn't matter if black showed up 10 times in a row, the odds for red remain at 48.6%.
Some online casino players think that a particular betting strategy will turn them into a winner. However, they fail to realize that no matter what betting strategy you employ, you can't erase the house's edge.

The most famous betting strategy that some players swear by is Martingale, where you play a game with as close to 50/50 odds as possible, like baccarat or betting on red/black in roulette, and double your bet size if you lose. The idea is that you will eventually win and end up in profit the amount of your first bet. The problem is you will inevitably go on a terrible losing streak and either run out of money or reach the online casino's betting limits. For example, if you start by betting $20 and lose 10 rounds of roulette in a row on your 11th bet, you would have to bet a whopping $40,960 just to break even and win a lousy $20! Adding to that, most roulette tables have limits in place that would shut down your Martingale strategy in the 5th losing round.
Can Online Casinos Be Rigged? Final Thoughts
Online casinos can absolutely be rigged. Shady casinos have games that are designed to be impossible to beat or have such low RTPs that they will quickly drain your wallet. Also, many rigged casinos will come up with some fake excuse to confiscate your winnings and shut down your account even if you did nothing wrong.
Fortunately, since the online gambling industry has been regulated, you can now safely bet online, play all of your favorite casino games, and have legit chances of winning big at casinos like DraftKings and BetMGM. And that's not all.
All of the sweepstakes casinos below are fully legal and are operated by public companies. All of their games are from licensed providers ensuring secure and fair play. Our team has thoroughly reviewed and verified their bonuses and successfully withdrawn the winnings. So if you don't leave in the legal gambling states, choose a legit sweepstake casino like these:
FAQs
Are online casinos legit or rigged?

Unfortunately, there are a lot of rigged and shady online casinos out there. But if you stick to licensed online casinos that are run by transparent, ideally public companies and have a long track record of excellent customer support, then you can have a legit and safe gaming experience.

Are online casino games fair or rigged?

If online casino games are designed by a legit, licensed game provider, then they are fair. Licensed game providers have to subject their games to independent auditors who verify the RTPs. If their games are found to be rigged, they face severe financial penalties and potentially criminal charges.

Do any online casinos actually pay out?

Licensed online casinos do actually pay out, with many doing so within 24 hours. If you play at a legit online casino and follow the rules, you should have no issues receiving your winnings.

How random are online casinos?

Online casinos are as close to random as you can get. Online casino games use random number generators which pass the latest statistical tests for randomness. Online casinos have to subject their RNGs to regular testing.

Do online casinos rig slots?

Legit online casinos do not rig online slots. However, they do have some freedom to alter the slot machine RTP percentage. They can't choose any number, but they typically can reduce the slot's published RTP by a few percentage points as online casino game providers offer a range of RTPs.

Is it possible to trick online casinos?

It is incredibly difficult to trick online casinos as they have experienced all sorts of cheating and are constantly on the lookout for suspicious play and activity. If you get caught, you will have your winnings confiscated and may face criminal charges, so we strongly advise against breaking the rules.

Are online casinos or physical casinos easier to rig?

Land-based casinos tend to be easier to rig than online casinos because the games can be physically manipulated. For example, crafty casino cheats have successfully counterfeited chips, altered the game mechanics of slot machines, and quickly switched bets when the roulette or craps dealer isn't looking.