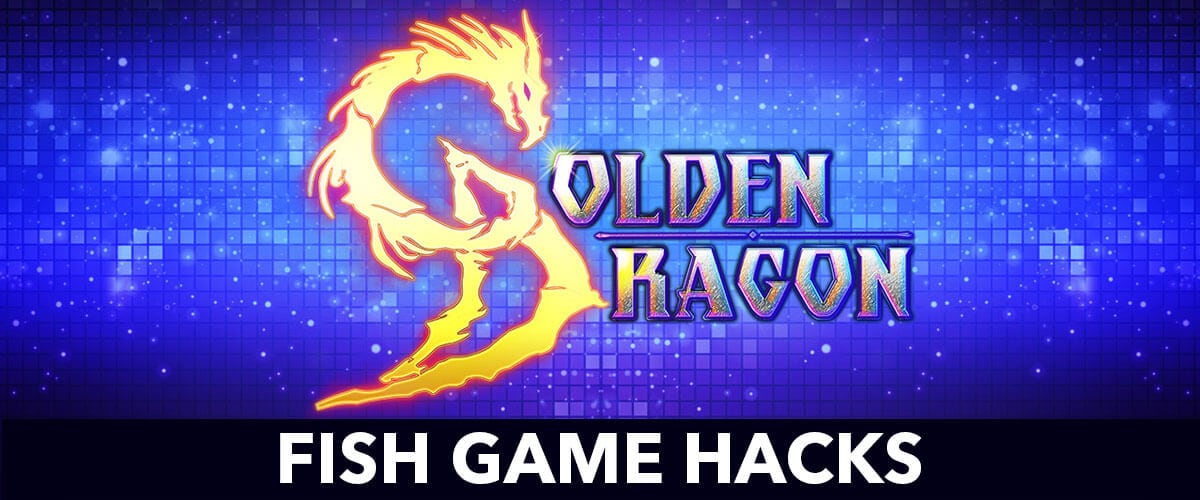 Golden Dragon is a sweepstakes fish game famed for its cryptocurrency compatibility, exciting gameplay, and superb graphics. Players can access it via Orion Stars, Sweepstakes Mobi or the official Golden Dragon site PlayGD Mobi.
Looking for a Golden Dragon sweepstakes hack or general fish game cheats? We've got you. Although we never condone illegal casino cheats, our expert team has comprehensive knowledge of the best legit winning strategies.
Fish games are particularly influenced by tactics. You must learn to distinguish between the fish values, choose the correct ammunition, and track the fish movements to increase your shooting accuracy.
This page will show you the best legal fish game cheats and how to make the most of these games as a whole. We'll explore free money hacks and more. Our expert tips and tricks should somewhat help you achieve greater success while you enjoy these exciting games.
However, keep in mind that most Golden Dragon affiliated casinos are not licensed, nor legit. Our expert team has found several questionable attributes that suggest illegitimate and dangerous practices. But don't let this stop you playing fish games. Fortune Coins is a market-leading legit sweepstakes site with a fantastic Emily's Treasure fish game. Funrize, Tao Fortune, and NoLimit Coins all have a variety of high-quality fish table games that are also well worth testing out.
Check them out via our links, but not before you've read about some essential gaming strategies.
How Golden Dragon Fish Game Works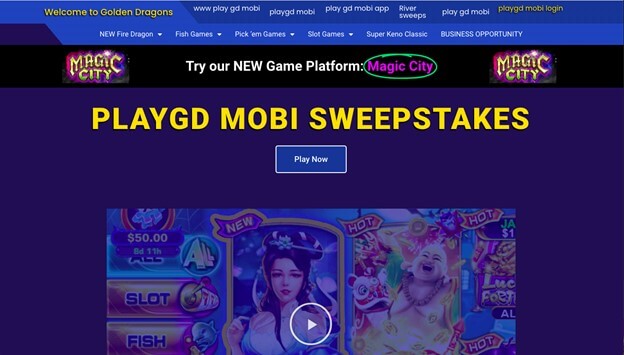 Fish games are rapidly gaining popularity among US sweepstakes enthusiasts. They aren't as widespread as traditional casino options like slots or blackjack, so many players won't know the rules.
This arcade-style game involves shooting various fish species with different types of cannons. Larger aquatic creatures result in higher payouts when eliminated but require more hits with stronger ammunition types. Changing guns is similar to altering your wager per spin while playing online slots.
The great thing about fish games compared to other casino options are the skill-based characteristics. You can make a genuine difference with your gaming choices on titles like Golden Dragon, allowing you to legally "cheat" by optimizing your strategy and practicing.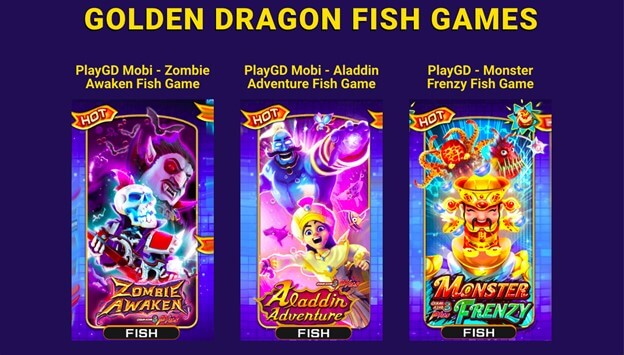 Fish tables have long been a staple at sweepstakes cafes, where players use virtual currencies instead of real cash. It's the same online at platforms like PlayGD Mobi and Orion Stars, which use virtual currencies to evade federal gambling laws and offer free casino games to players in all states but Washington.
Better-known sweeps casinos include Stake US, Pulsz, and FunRize Casinos. These are far safer than the options listed above. In fact, we suggest you forget about dodgy websites like PlayGD Mobi and Orion Stars. Check out Emily's Treasure at Fortune Coins instead for a more secure and legit experience.
Here's a quick rundown of how to play fish games before we explore ways to legitimately hack Golden Dragon:
Select your bet size
Press "Start"
Several species of fish will appear on screen
Hitting a target will reduce its health bar. The fish disappear after this hits zero, and you'll win a payout.
A mermaid and dragon are the highest-value creatures during Golden Dragon. These require higher-grade ammunition and more direct hits but have prizes as high as 1,000x your stake
Use the arrows on either side of the cannon to choose weaker or stronger ammunition. This will multiply the coin size chosen at the start of the game. Bet limits run from 0.02 to 50.00 credits
The fish game has two bonus features. Catching the freeze bomb fish locks all other targets in place, enabling a rapid series of wins. The crystal win bonus triggers a chain reaction destroying all other crystals on screen
Fish games require far more attention to detail, reaction speeds, and skill than most casino options, significantly increasing the fun.
How to Play at PlayGD Mobi Golden Dragon
Enjoying PlayGD Mobi games such as Golden Dragon and Monster Frenzy is straightforward. Nevertheless, we don't recommend playing at these dodgy sites. Fortunately, there are plenty of legit sweepstakes casinos to enjoy. Follow the generic steps below to get started:
Go to sweepstakes site of your choice
Complete the registration form
Provide identification
Click on "Create Account"
Complete account verification
Decide on a username and password
Buy sweepstakes coins and press "Play Now" to bring up the game option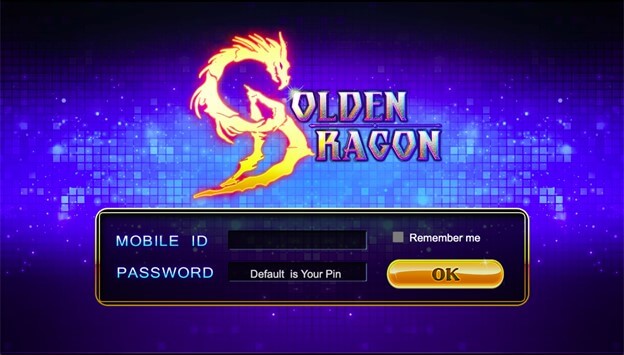 Most social casinos grant first-time customers a healthy quantity of free coins, so you may not even have to spend any money for at least a few weeks. Daily login offers and referral bonuses are other ways to receive free money for Golden Dragon and other sweeps sites.
Tips & Cheats that work at Golden Dragon Sweepstakes
Sweepstakes gambling is predominantly influenced by chance, although players can use several strategies to increase the probability of winning. It's all about reducing the house edge and making the most out of your bankroll. Here are a few legit casino cheats to take advantage of :
Study RTP
Return To Player is a common thing to consider when looking for legal casino hacks. This vital piece of information can indicate the average payout you can expect from 100.00 credits. The Golden Dragon fish game has a 90% RTP, better than most other alternative fish games. As such, this represents a perfect choice. Play high-scoring games to maximize your success.
Use Free Credit Bonuses
Sweepstakes platforms are renowned for offering players various free coin promotions. You'll win more money overall with a larger bankroll, and these bonuses are perfect opportunities to expand your horizons. Sites like Golden Dragons sweepstakes run regular prize raffles, daily coin drops, and purchase discounts. Ensure you use these to your advantage.
Study Bet Strategies
Casino players regularly employ bet systems. This tactic can significantly enhance your betting strategy. The Martingale, d'Alembert, and Labouchere systems are some popular examples. They use famous number sequences or simple algorithms to influence your wager size. For example, the Martingale strategy requires players to double their bet after each loss.
Be Patient
As appealing as living the high roller life can seem, it isn't a surefire recipe for success. Winning huge jackpots is statistically very unlikely, so many experts advise making a high frequency of smaller bets instead. Slow and steady wins the race when playing at Golden Dragon sweepstakes and elsewhere. You can enjoy sustained wins with this legal Play GD Mobile hack if you're patient and prioritize smaller payouts at lower risk.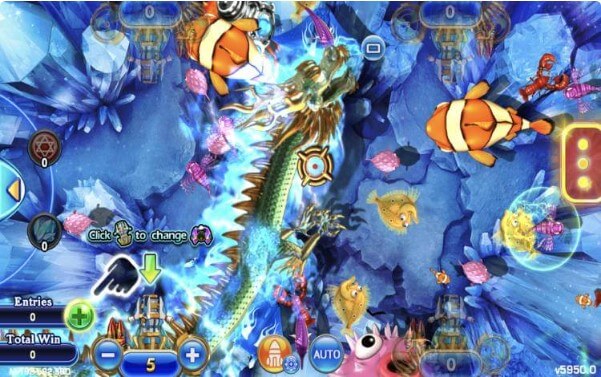 8 Golden Dragon Fish Game Cheats & Tricks That Work
Legal Golden Dragon fish hacks are the best way to optimize your strategy. The game's inherent skill-based nature rewards quick thinking and astute tactical decision-making. There are several essential tricks and tips to take advantage of. Check below for the easiest way to legally cheat at Golden Dragon fish. Afterward, you can use the same strategies to play on Emily's Treasure at Fortune Coins or real money fish games like Ocean King:
Know The Rules: As with any online casino game, knowing the Golden Dragon rules inside-out before playing is vital. You'll never get your hands on prizes if you don't know how to play. Read the instructions above and practice in demo mode to guarantee you know what you're doing.
Aim For Headshots: Always aim for the head while playing fish games. Doing so will increase your bullet efficiency and make catching fish much faster. The best way to guarantee consistent headshots is by tracking your target and shooting just ahead of it.
Use Auto-Fish: Auto-fish is a useful hack on games like Golden Dragon. You can choose the species of fish, and the AI will automatically shoot them for you. This is a great tactic toward the start of a game when you have a healthier bankroll. We recommend switching to manual after a while as auto-fish can get expensive.
Shoot Wisely: The mermaid and golden dragon are the highest paying species in Golden Dragon, worth up to 3,000 coins, but they also take the most hits to kill and swim the fastest. Choose your targets wisely, as you can waste numerous bullets by constantly going for the big prizes and missing out. Slower fish that take fewer hits to kill have reduced payouts, but they can be more effective in the long run. Getting the balance right is critical to a winning strategy, so choose wisely.
Pay Attention to In-Game Bonuses: The freeze bomb and crystal win bonuses both represent a significant Golden Dragon sweepstakes hack. Pay special attention to when these icons appear. Clever players instantly prioritize these bonus symbols, even if they were close to downing a large target. There's no other way to legitimately freeze the action or trigger a chain reaction of wins. Don't miss out.
Mustache Tactics: A funny name for a strategy, but one that can be an extremely useful hack. Mustache tactics require players to target smaller, low-value fish over the more valuable targets. This is a particularly popular method to hack Golden Dragon, although it requires patience. The consistent wins will keep your bankroll looking healthy, especially as smaller fish require less expensive ammunition.
Plan For the Big Fishes: Don't let mustache tactics stop you from occasionally going for the biggest prizes. However, there are several things to consider before you do so. You must ensure you have enough bankroll to use the strongest ammunition. Additionally, pay attention to how Golden Dragon fish species, like the mermaid, swim. You'll need to accurately predict their speed and direction to get as many headshots as possible.
Sleight of Hand: One of the easiest fish game cheats is shooting several bullets at once. This makes it quicker to shoot down individual fish, giving you more time to pursue others on the table. Make sure you're aiming properly. Otherwise, you could waste several shots at a time.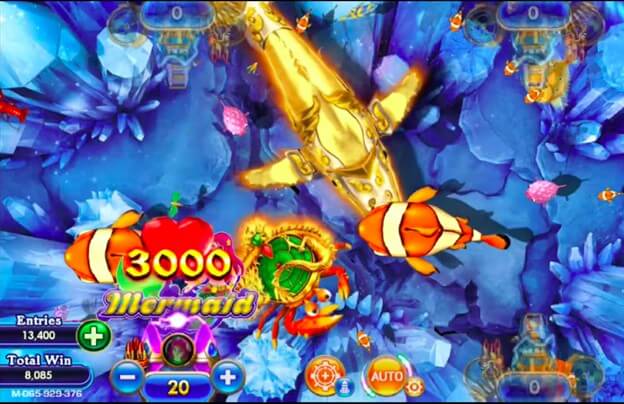 Are there Hacks for Free Money at Golden Dragon?
Free money hacks at Golden Dragon are difficult to find information on. Our research team found a few promotions listed but were unable to verify them. We'll list them below, but we advise against trying to take advantage:
Daily $1 Entry
Daily $5 Extra on $20 Purchase
Daily $10 Extra on $50 Purchase
Daily $15 Extra on $100 Purchase
Sweepstakes and casino platforms commonly have several ways for players to get free coins and prizes. Although it's difficult to verify information regarding Golden Dragon or Play GD Mobile, other leading sweepstakes alternatives like Chumba and Funzpoints offer bonuses such as:
Purchase Bonus
Daily Login Promotions
Referral Incentives
VIP Schemes
Tournaments
Social Media Promotions
Don't get tempted by dodgy websites. There are plenty of top-quality and safe sweepstakes sites out there as an alternative. For example, sign up to Fortune Coins and enjoy the brilliant Emily's Treasure fish game and a 140,000 gold coins and 500 fortune coins welcome bonus.
Summary
You've come to the right place if you're looking for a legal Golden Dragon sweepstakes hack. We've explored the basics of how to play this exciting casino game, and some key fish game cheats to optimize your playing strategy. Just remember, playing games like Golden Dragon at sweepstakes sites including Orion Stars and Play GD Mobi is a recipe for disaster.
Instead, you can use our Golden Dragon hacks to play on legit fish games like Emily's Treasure at Fortune Coins. The only thing left to do now is play!
FAQs
Can I legally cheat at the Golden Dragon fish game?

Yes. Use our tips and tricks to legally hack Golden Dragon and increase the chances of winning. 

What are alternative platforms to play fish gambling games?

Fortune Coins is one of our favorite sweepstakes alternatives. The platform has fantastic fish games like Emily's Treasure with multiplayer functionality. You can win cash prizes playing there and the site legal across the US.