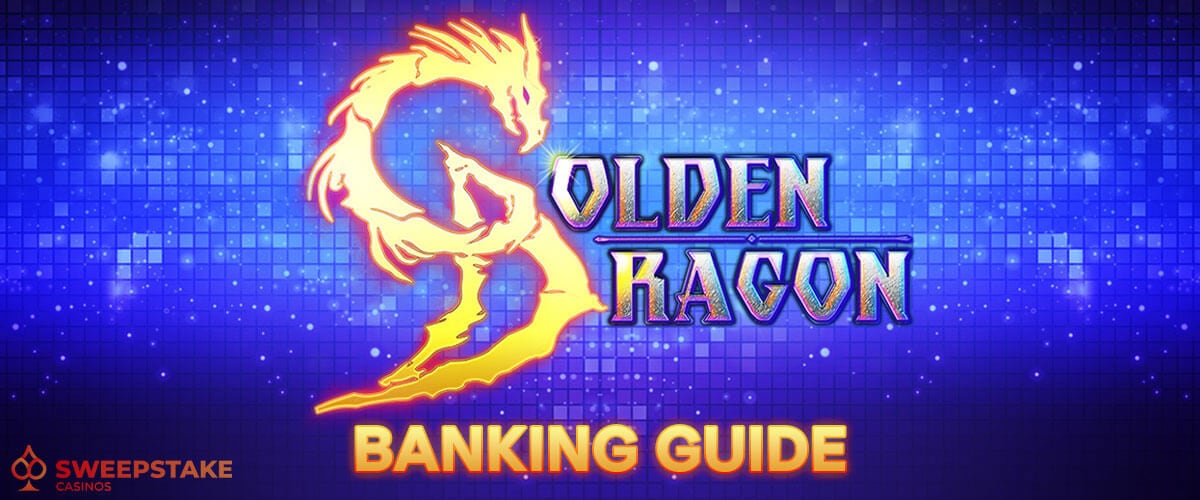 Golden Dragon is a new breed of online casino offering citizens across the US a chance to play casino games for the opportunity to win real money. However, Golden Dragon doesn't operate like a typical casino. Third-party vendors and middlemen make signing up difficult enough. And for many users, they struggle to work out how to add money to their casino account.
That's why we've made this guide, to show you exactly how you can add money to your Golden Dragon account, as well as navigate you around some of the common pitfalls that new players experience.
💳Golden Dragon Depositing Options
Payment Methods
Credit/Debit cards, Bitcoin, Apple Pay, CashApp
(Varies by Vendor)
Minimum Deposit
$5 (Varies by Vendor)
Minimum Withdrawal
$20 (Varies by Vendor)
PlayGD.Mobi Add Money Online Payment Methods
Officially, you have quite a few banking options for purchasing coins and adding money to your PlayGD.Mobi account, available under the Sweepstakes.Mobi app. Credit/debit cards, Bitcoin, Apple Pay, and PayPal fish table purchases are all advertised on the Golden Dragon page as deposit options.

This sounds great. However, since Golden Dragon works off a vendor system — the deposit options you'll actually be offered will depend on what your vendor is offering. Usually CashApp is the only method accepted.
Unfortunately, CashApp is often used for scams, and given that Golden Dragon's vendor system is itself filled with con artists — this makes depositing via CashApp a recipe for disaster. So what are your alternatives? For starters, I recommend staying clear of Golden Dragon Casino as there are just too many red flags around this casino.
Instead, if you're looking for a sweepstakes casino that allows for deposits via credit/debit cards — try WOW Vegas or Fortune Coins. For crypto lovers, LuckyBird and Stake.us are the best crypto sweepstake sites around.
Steps to Add Money to Your Golden Dragon Account
Since Golden Dragon operates differently from most legit sweepstakes casinos, adding money to your account can be a little tricky. In short though, there are three steps you've got to follow.
Create your Golden Dragon Sweepstakes account.
Claim & Verify your Golden Dragon account.
Add money to your Golden Dragon account.
It might not seem like a lot, but it is. So below, we'll be covering each of these steps in more detail so you'll know exactly how to wade through the Golden Dragon vendor system.
Note: The official site to play the Golden Dragon fish game is https://playgd.mobi, and as you can see there is no way to register. This makes alternative fish game casinos like Fortune Coins, Funrize, NoLimitCoins, and Tao Fortune way better.
Creating Your Golden Dragon Account
There are a few different ways to register at Golden Dragon. They all follow a fairly similar method though, and below we'll take you step by step through the registration process.
This first step is where most of the difficulties lie, but essentially you'll need to either find a reliable vendor via Facebook and PM them, or take your chances on one of the Golden Dragon sites (BitBetWin, PlayGD.Mobi, BitPlay, etc.) and go through their registration process. Whether or not you get scammed later on will largely depend on who you sign up through, so make sure to take your time and do proper research here.
Depending on who you sign up with, you'll need to provide different information. With that being said, all will require you to provide your full name, email, phone number, and a scan of your government-issued photo ID.
All verifications at Golden Dragon are done manually. So this next step is largely a waiting game. Once you get a text, email, or PM that your account has been created, you can move on to the next section.
How to Claim Your Golden Dragon Account
You'll be given two pieces of information when your account has been created. The first is a mobile ID which cannot be changed and is essentially just your username that you'll need to log in. The second piece of information you'll get is your password. To keep your account secure, this password is single-use, and once you log in for the first time, you'll be met with a prompt instructing you to change your password.
Once you've changed your password, the account is yours, and you're ready to add money to your account.
How to Add Money Golden Dragon Sweepstakes Casino
Adding money to your Golden Dragon casino account is mainly done through the Facebook vendor system. To do it, you'll need to message your vendor and find out what banking methods they support.
Most will only accept CashApp, so after negotiating how much you wish to deposit and acquiring your vendor's $Cashtag — send them the required funds. Unlike most sweepstakes casinos listed on our site, this process isn't instant, so you'll need to manually wait for your vendor to confirm payment and add the relevant funds to your account. If they're not scammers, your funds will eventually be added to your account.
Issues Adding Money to Golden Dragon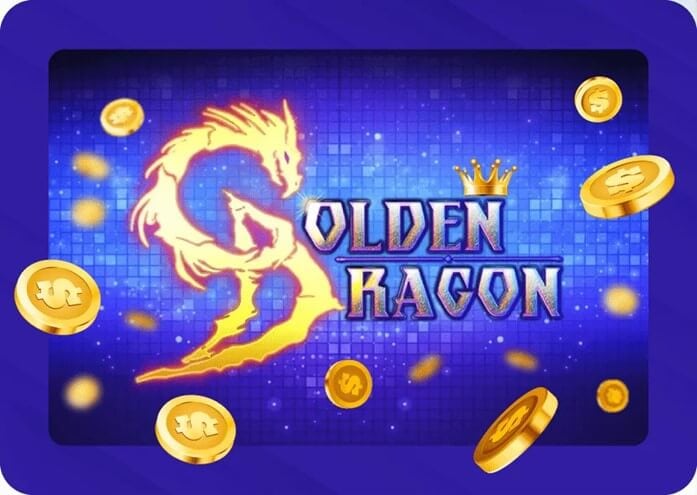 Unfortunately, adding money to your Golden Dragon account is a bit like navigating a minefield. Your best bet is to play it safe and turn around to play at one of our alternative sweepstakes casino apps that are certified as safe and legit.
Though if you do decide to go ahead with adding money to Golden Dragon, below are some issues you'll need to look out for.
Lack of Banking Options — While most sweepstakes casinos accept a variety of depositing methods, Golden Dragon leaves it to the vendors to decide what they'll accept. For most, this will be CashApp only. But even CashApp isn't guaranteed. They can turn around and say that they're only accepting Bitcoin, then the next day they might say they want PayPal to play fish games — there's no real structure, and you're left to the vendor's whim.
Deposit Time-Frame — Everything is done manually at Golden Dragon. No automated payment system means you need to wait for your vendor to confirm your payment and then manually add the sweeps coins to your account. How long this takes can vary wildly. Sometimes it'll only be a few minutes, other times a day — and sometimes your account won't ever get topped up.
Scams — Go on any Golden Dragon vendor page and you'll find dozens of users calling them a scammer. Are they all telling the truth? Probably not. But at the end of the day, there are a lot of Golden Dragon vendors who are going to rip you off the first chance they get. In fact, I'd argue over half the vendors on Facebook are scammers.
So how do you get around these issues? In truth, I have no idea. Facebook is littered with users calling every vendor a scammer, the Golden Dragon sites are extremely unhelpful — and to be honest, in writing this guide I didn't personally sign up to Golden Dragon as it seemed like a surefire way to get scammed.
I recommend that you never add real money to Golden Dragon. Of course, you may have heard of a Golden Dragon free money hack, but as we'll cover in the next section — it isn't real.
Hacks & Cheats to Add Free Money to PlayGD.Mobi
Hacks and cheat codes for free money at sweepstakes casinos do not exist. Of course there are plenty of scammers who may claim otherwise, but this simply isn't true and there are no free money codes, nor are there any sort of apps that will give you free sweeps coins. As far as I can tell, there is no way to get free money on Golden Dragon. Same goes for Riversweeps money hacks and tricks to add money to Vegas-X going around the web.
With that being said, there are legitimate sweepstakes casinos that will award free coins as part of a no deposit bonus. No hacks or cheat codes required. Just check out our Sweepstakes Casino No Deposit Bonus page for a guide on sweepstakes casinos that will give you free money simply for signing up.
Alternate Sweepstake Casino Apps with Easier Banking Options
The bottom line is that Golden Dragon sweepstakes casino is too shady to recommend to anyone. But the good news is there are alternatives. For the best slot machines, try WOW Vegas. If you're after a site that can offer great fish games — Fortune Coins is the undisputed king with their Emily's Treasure fish game. Alternatively, if you want to play at a site that legitimately allows you to deposit and withdraw real money with Bitcoin, then you've got to join Stake.us.
With so many great alternative casinos that are certified safe & legit — there's no reason to risk getting scammed with Golden Dragon or trying to add money to https://playgd.mobi. Just sign up to one of our recommended alternate sweepstakes casinos to get started for free today.
FAQs
Can I add money to my Golden Dragon account?

Maybe. Whether or not you'll be able to add money to your account will depend on who you signed up with. If you signed up with a legitimate vendor, you'll be able to PM them for details and add money to your account by following their instructions. However if your vendor is a scammer, any money you'll send them will be gone.

How do you create a Golden Dragon account?

To create a Golden Dragon account you'll need to find a trustworthy vendor on Facebook and PM them the required details. Once your photo ID has been manually verified, you'll be sent your account information.

Where is the money that I deposited to Golden Dragon?

Since all deposits at Golden Dragon are processed manually, it may take a while for funds to appear in your account after depositing. Though if your funds haven't shown up in a day, you may have been scammed. In that case, you can only message your vendor and hope that they will help.

Are the other sweepstakes.mobi sites better than Golden Dragon?

What deposit methods does Golden Dragon support?

Officially Golden Dragon allows deposits via credit/debit card, Bitcoin, Apple Pay, and CashApp. However, most vendors will only accept CashApp.

Can I add money to my Golden Dragon account with my mobile phone?

Yes. Since adding money to your account is done mainly through Facebook and CashApp — as long as you have both apps on your mobile device, you'll be able to attempt to add money to your Golden Dragon sweepstakes account.

Who do I contact if I need help depositing money at Golden Dragon?

For all payment-related queries, your best bet is to ask your vendor. If they're legit, they'll do the best they can to address any of your concerns. If they're scammers however, don't be surprised if they block you.

What is the Golden Dragon free money cheat code or hack?

There is no Golden free money hack or cheat code. Any users claiming otherwise are most likely scammers.

Are there better sweepstakes casinos than Golden Dragon?

Yes. There are a lot of sweepstakes casinos that are significantly better than Golden Dragon. If you're looking for an all-rounder that does everything great, try out WOW Vegas or

Pulsz

. If you're just after fish games, Fortune Coins has the best real money fish game. Alternatively, if you're looking for a casino that supports crypto payments, Stake.us or LuckyBird.io is the casino for you.

What is the Golden Dragon website?

Due to the lack of clarity around Golden Dragon, it's difficult to pinpoint which site is the official site. You can try https://playgd.mobi if you've registered an account and need a link to log in. Otherwise, your best bet is to PM your vendor.