Fish games are very popular, and they are simple-to-play arcade style games where the main goal of the game is to shoot fish.
There are different types of themes of fish games but the premise for most is pretty simple, as the more fish and the bigger fish you shoot the higher the score you will get. They can be found at social casinos where you can play the fun and exciting game, as well as others, for free.
However, at many social casinos that accept US players you can also play the games for real money. Most of the social casinos have gold coins, which are for free play but they will also offer sweepstakes coins, which can be redeemed for cold hard cash! This is where our cheats and tips can prove fruitful.
Fish games offer some great features and with that and simple gameplay they are very popular among players.
Can You Cheat Fish Table Games?
You may ask yourself is it possible to cheat at fish games? Social casinos that offer fish table games will almost always have the latest software that is very secure, so there is no way to cheat the game and no way to use cheat hacks. However, like other online casino games, there are various tips and strategies that you can use in order to increase your chances to win at fish gambling games.
This article will show you some tips and strategies that you may want to try when playing fish games. What we show you is totally legal and ethical, as we do not have a crystal ball in how to cheat at fish games, which you cannot do anyways. Rather than attempting, in vain, to cheat a fish game it is advantageous to follow a few tips to help you bag a higher score, which will only lead to you winning more money.
Cheat 1: Study each fish game in detail and understand how it works.
Understanding how the gameplay works is the first step in developing a strategy. You can play any online fish game with up to 10 people at a table, and the game is one that is easy to learn. It basically involves shooting as many fish as possible with different bullet types as efficiently as possible, with the aim of minimizing unnecessary wasting of ammunition. This is because the bullets you receive are correlated with your bet. When you stake more, you get more bullets, and you will be required to shoot a higher number of fish before you can redeem your bet. The bigger fish have a higher value, but killing them requires more bullets.
Shooting as many fish as you can with the fewest bullets is your main goal. Shooting fish involves many strategies, although it might seem simple. Which do you prefer, playing it risky and going after large fish or playing it safe and going after small fish? In this guide, we will discuss some fish game strategies and tips.
Cheat 2: Pick a game you like
Secondly, choosing a suitable game is crucial. Depending on your preferences, you can find various fish game options at today's online sweepstake casinos. It is important to remember that, even though all of them follow the same structure and rules, they all differ in terms of their gameplay style and bonus features.
Every sweepstake casino rewards players with coins when they kill fish, and there is a 1:1 coin to real money exchange ratio. Other fish games are single-player or computer-based multiplayer, while others allow multiplayer options with interactive gameplay.
Before depositing any funds, players can also try out demo versions, free play, provided by most sweepstakes sites. We recommend you play the games for free or have the lowest buy-ins while you are still learning about online fish tables if you are new to sweepstakes casinos. Afterward, you can move on to a stake with higher buy-in and bigger prizes.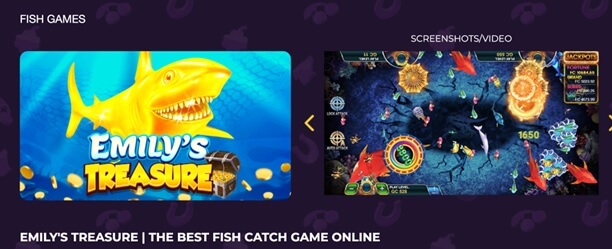 Cheat 3: Get To Know Each Fish's Values
Fish come in different shapes, sizes, and species, each having a specific value. There is a correlation between their size and their value. Different species move at different paces and directions.
Mermaids, dragons, and the kingfish offer massive payouts when killed, and the value increases with their size. It is necessary to have a good sense of timing and a high concentration level to play any shooting game. As a result, you will be able to play it, shoot more fish, and win more money as you understand the types and their risk-reward values.
Different species have different behaviors that correlate with their value. As they move faster, there is a greater likelihood you will miss your shots, which is why the value is higher for shooting them. Consequently, small fish have a lower value because they move much slower than their larger counterparts, making them easier to kill. Fish movement can be horizontal, vertical, or crisscross.
High-value fish come with a lot of risks, so players must balance this risk with the reward. In order to avoid unnecessary waste of bullets, players should try to learn as much as possible about the targets and their movement patterns.
Cheat 5: Before Shooting, Evaluate the Fish's Speed
We said earlier that it is very easy to miss the target and lose bullets if you do not know the speed and movement of the fish. You lose more coins or more points the more you miss shots, and this is how casinos win money. It's a good idea to wait for a couple of seconds before you make your first shot, especially if you're new to the game. When you have time to evaluate the fish's speed before shooting it allows you to have a more accurate shot and increases your chances to win.
Cheat 6: Shoot The Fish As Soon As They Leave The Table
Adjusting the firing mechanism causes a fish to die when they come out. If you calculate the timing correctly while playing, you can improve your chances of this happening. To get this mission point, you can use a small fish whisker.
Moreover, even though the fish moving at a slow speed are easier to shoot, you can improve your skills by aiming at the faster fish leaving the table first. You can catch slower fish again and again, which will maximize your winnings.
Cheat 7: Make Sure You Shoot Fish That Have A Low Value
Most players' greatest downfall in gambling is greed. Players will go for the big fish more trying for the big score, but they often come up short.
When you start, kill small fish, more manageable targets, before moving on to the larger ones. The odds of catching them are higher, and if you catch enough of them, you'll be able to earn a decent payout. Low to medium size bets should be placed slowly and steadily. Those who want to hit big will also learn other strategies to maximize winnings.
Cheat 8: Target Fish Batches
Even though fish don't pile up often, they occasionally do and shooting them when this happens can be pretty rewarding. The best thing you can do is open fire when fish batches form, rather than saving your shots and waiting for them to disappear. You will not miss a target if you shoot into an infected spot. To ensure you have enough shots until a batch of fish forms, it might not be a bad idea to be a bit conservative with your ammunition.
Cheat 9: You Should Only Shoot Big Fish If You Have The Budget For It
Going for the bigger fish might be a good idea once you've killed much smaller ones. Their rewards are worth the extra ammunition needed to kill them. When you have killed a few smaller fish and amassed some credits that you might be able to use on the big fish. If you start hitting them straight away, you might miss often and end up with nothing, so you should avoid that and always start slowly.
You might need to accumulate more credits before wagering large amounts to turn your wager into a profitable one. We recommend that players start with smaller fish before going after the big fish; however, this is still risky, so big hitters should consider increasing their firing level.
If you look carefully, it might be possible to spot fish hiding inside crevasses. Some pretty solid rewards can be earned by players who shoot hidden fish. In reality, they rarely deserve your attention and bullets. Fish swimming far away are no different. You always waste ammunition trying to keep them afloat, as the game tries to make them feasible attractions.
Bonus Hack: Make Sure You Do Not Miss When Shooting Big Bullets
The big fish tend to attract more attention from new players. Fish killed by stray bullets do not count as bullet fish. So players try to kill them individually, which results in many missed opportunities and wasted bullets. Using the tactic of only taking down big fish is never a good idea.
Our recommendation is to use a popular strategy known as the mustache tactics. Players employ this strategy to kill smaller fish by shooting them with large bullets. Make sure none of your bullets go in the same direction by using the small angle of your firing machine. Use the same pattern to shoot each bullet at a single fish, and when a larger fish appears, shoot several shots at it. By following this strategy, you will be able to accumulate more coins and more points constantly while still pursuing the big fish.
Tricks & Tips Required For Fish Gambling Games
There are, however, more than just those mentioned above when it comes to our tricks and tips for players. Fish tables are fun and popular at online sweeps casinos because there are many different ways to approach them. The following are a few other tips to increase your winning chances.
Make Sure You Think First, Then Shoot Fast
In order to succeed, one must be able to concentrate and focus as much as possible. When the action starts, you should start shooting right away. Always keep your composure while ensuring high-speed gameplay with a practiced strategy.
Employ Algorithms
By using the algorithm, you can adjust your machine's firing level if you have developed proficiency playing online fish tables. You can increase the probability of killing fish by ranking your bullet's power on a scale of 1 to 10. As a general rule, the algorithm looks like this:
Bullet 1 dies the numbers 2, 3, and 4.
Die 3 and 9 in bullet 2
Die 6 in bullet 3
When necessary, increase your bets/bullets: Keep what we said in mind that it is best to start slow. Then increase your bullet strength when you reach the compensation round to kill more fish. By this, we mean that if you hit two with the fifth bullet, then your 100th bullet will be able to kill the last fish with its last shot. By keeping this in mind, you'll be able to see how valuable bullets are in the endgame.
Ballpoint Shooting
One of the most popular fish table cheats you can use is Ballpoint Shooting. The aim is to have a fish die by firing an extra bullet. Two shots can be aimed directly at the fish by bouncing one off the wall and the other towards the fish directly. Although you're more likely to get many dead fish this way, it also requires you to shoot more bullets. A fish in the table's corner is the best candidate for this trick. When you play Ballpoint you increase the number of bullets fired at the fish simultaneously.
Key Points for Killing Fish Online Summary
Tips and tactics are not enough to ensure good online fish table game results. The players themselves will have to take part in executing these hacks if they want them to work. The key to success is concentration. Making profitable decisions will be easier if you keep your concentration high. Also:
Make sure you target your shots rather than just shooting randomly.
Target a specific fish and shoot it. It is essential to minimize wasted bullets as much as possible and have enough bullets.
Take the time to research before you start playing them.
The most important thing is to learn the types of fish and their values.
The bullets and firing machines in the specific scenario will also work according to the kind of species and find out which one is worth the most in that scenario.
Fish Table Games You Can Use These Cheats On
Check out some of our favorite online sweepstakes if you want to apply some of the mentioned fish game cheats. Many of these fish tables are available in sweepstake casinos and on online sweepstakes sites. We have compiled a list of some of our favorite sweepstakes fish games below, ideal to shoot for cash prizes:
Orion Stars Fish Games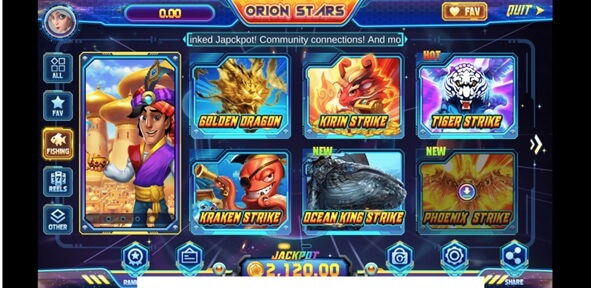 The Orion Stars online casino is a legal US sweepstakes website. There are six of the most popular table fish games available online at this site. Several fish tables are available on their site, and the same tips we have mentioned can be used. Orion Stars fish game cheats are easy to use as an online table game. For more information, you can check our Orion Stars review.
Fire Kirin Fish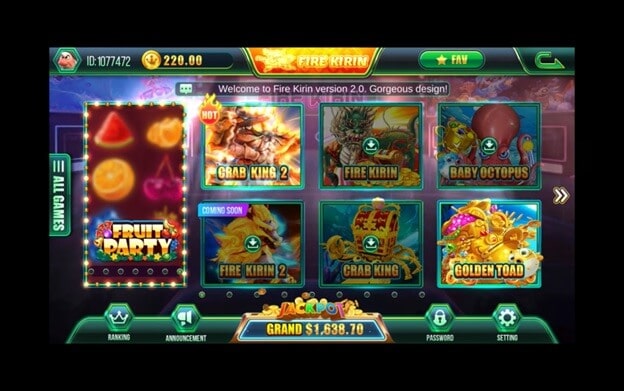 Fire Kirin is a very fun and exciting game with multiplayer features. In the Fire Kirin, you can find a variety of fish and a mighty dragon known as the Fire Kirin dragon. Dragons are big bucks, but they require a particular type of bullet or bomb to be killed.
Fire Kirin fish game cheats still allow players to win big and start to take out small fish, and they can gradually take on larger groups as one of the most popular online fish tables. The game has clean graphics and various options for players to choose from.
Using the ACG forums, you can earn more points for helping out the community. Among these forums are: Fire Kirin hacking, fire kirin hacking apk, fire kirin hacking for android, fire kirin hacking for iPhone, fire kirin hacking for ios, fire kirin hacking for android, fire kirin cheat hacking, fire kirin hacking for android, fire kirin cheating on the fish, fire kirin hacking, and fire kirin.
Golden Dragon Fish Game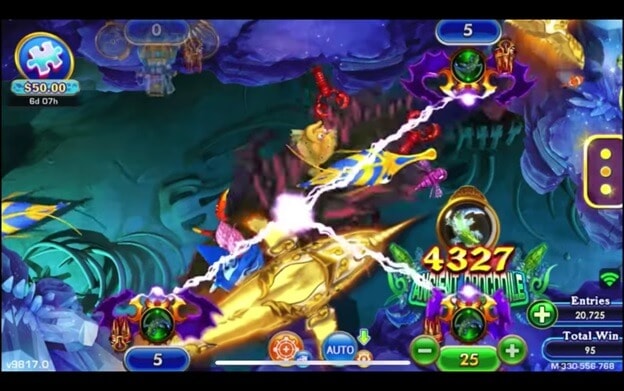 One of the most popular online fish games is Golden Dragon. The game offers a wide range of excellent, multi-player competitions that allow players to share their scores and achievements on Facebook using the app. Among many players, it is one of the most popular fish games because of the social aspect.
A dragon inspired by Chinese culture and a flaming phoenix are among the many types of sea creatures found in this game. It might be possible to land a big win with Golden Dragon fish game cheats. You can play Golden Dragon on many online social casino sites to enjoy great graphics and gameplay.
Ultra Monster Fish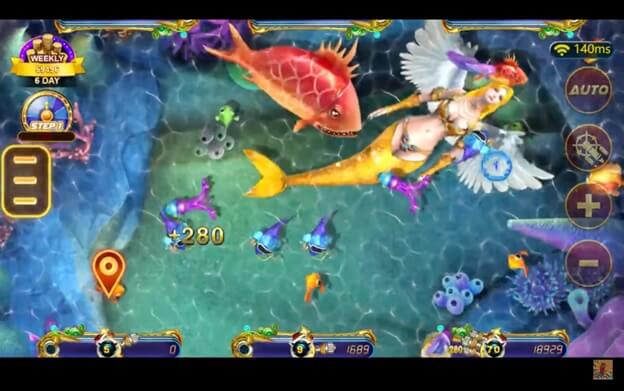 You need to register with the Ultra Monster sweepstakes website to be eligible to play the Ultra Monster fish game. This game will be available for you to play, along with a few others available here. Using Ultra Monster Fish Game cheats and spotting different species is very easy due to the game's bold graphics.
VPower Fish Games
The VPower sweepstakes site offers 12 fish games. Players can enjoy fish games from other sweepstakes sites via this platform.
Fish Hunter Arcade
Android and iOS users can play Fish Hunter Arcade game, an online fishing game with single-player and multiplayer modes. It is a game in which several players can compete head-to-head against one another. When you play this game, it calls for quick thinking, skill, coordination, and a quick wit.
Ocean King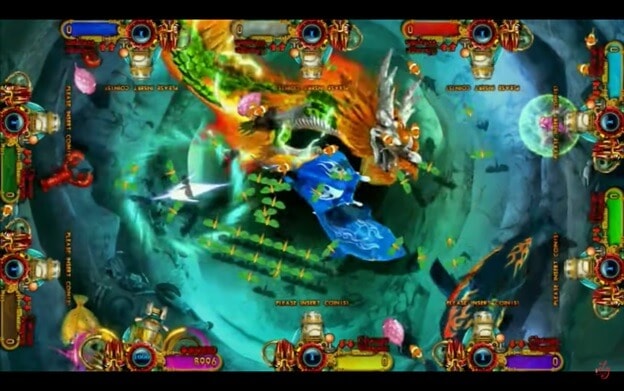 The Ocean King online game (not to be confused with King Octopus) is highly regarded and of high quality. Players can have a great time hunting in groups of 8 to 10 people. Featuring stunning graphics and a captivating narrative, this fish arcade game centers on a conflict in the middle of the eastern and western seas, populated with mythical creatures, including dragon turtles, mermaids, fire dragons, and more. With Ocean King fish game cheats, players can achieve excellent wins. This fish arcade game is well worth your time to give it a try.
Tiger Strike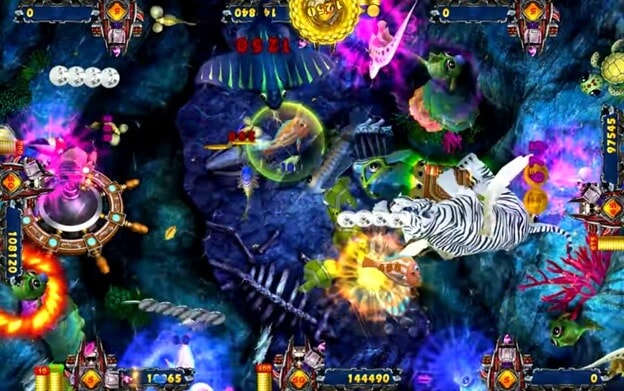 Tiger Strike has a beautiful interface and gameplay. A winged tiger and undersea creatures blend in this game. Fish game Tiger Strike cheats make it possible for players to compete against friends. Cheats for the Tiger Strike allow players to earn a high score and bragging rights.
Dream Fish Game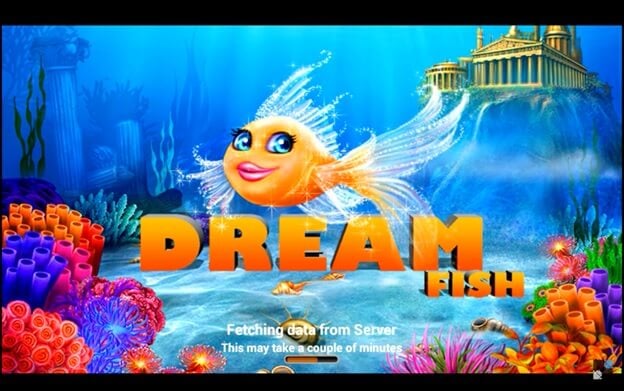 The Dream Fish online fish game may be great if you want to play something different from your classic online fish games. In this game, players can breed many kinds of species and then sell them at the highest price.
Fish Adventure
Android and iOS users can play this breeding game through the dedicated free casino app. When you're tired of shooting fish, try this game and you can focus on growing and selling them.
Fish Gambling Sites Real Money Online
There are many shady and unreliable sweepstakes casino websites online. We recommend that players stick with highly rated, legit online fish game sweepstakes casinos that also offer free sweepstakes coins to get them started. Among them are:
Emily's Treasure fish game is the most popular you will encounter on the above. Sites like Milky Way, Tigerishome, Sweepstakes.mobi, SkillMine, and River Monster offer more fish table games, but they are not tested, nor these sites payout winnings.
Recap of Our Fish Games Cheats and Hacks
To choose a legit online sweepstakes casino where you can be safe when you play your game, you need to ensure that your fish game cheats and strategies are all in order. These games are offered on many websites, but they tend to be low quality and sometimes aren't even considered valid sweepstakes sites. It is a good idea to stick only to those sweepstakes sites we recommend and stay away from the rest. Please use the legitimate sites to get your fish game cheats and hacks paid out in full. Here is what you need to know about fish game cheats and hacks:
Learn how the games work. You need to understand the concept, the rules, and other things related to gameplay.
Choose the games based on your preference.
Know the different species' values.
Understand the relationship between size and speed.
Before you shoot, consider the speed of the fish.
Kill fish that are leaving the table. You can adjust the firing machine so some fish die as soon as they come out of the table.
It is best to shoot species with low values.
Ensure that fish batches are always prioritized.
The bigger fish should be killed when there is enough money to spend.
Avoid distractions when you start to shoot.
Take advantage of large bullets. Choosing large bullets is a mistake many people make when you shoot one fish. Nevertheless, medium or small sizes are sufficient for shooting a single fish.