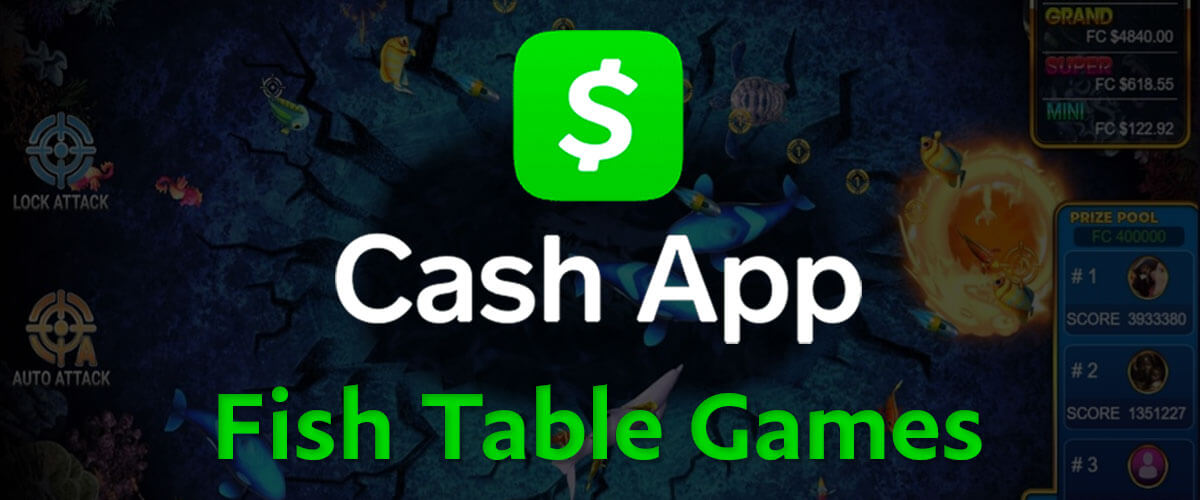 Cash App is one of the most modern payment methods that allow users to purchase coins and withdraw money from fish table casino sites that accept Bitcoin. The payment method makes things easier for players who want to keep their gaming activities under wraps while also enjoying perks like speed and increased limits.
Cash App casinos are fast becoming mainstream, but unfortunately, there isn't a legit US fish gaming casino with this payment option. Despite this setback, several fish table casinos offer alternative payment methods that protect players' identities, are easy to use, and are twice as fast.
This article will show you how you can play fish tables games online for free, win money, and redeem cash prizes without using Cash App.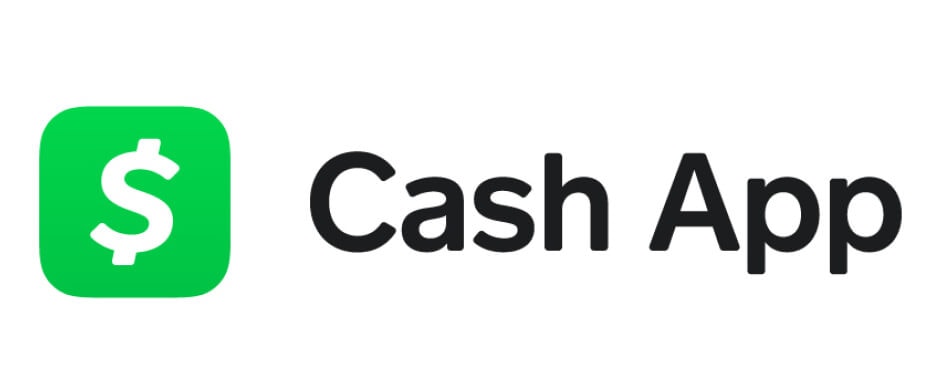 Real Money Fish Game Apps That Accept Cash App
As we've said, there aren't any legal Cash App fish table casinos in the US. What we have in place of this are fish game sites with alternative banking methods. If that catches your fancy, here are legit sweepstakes sites where you can start your shooting fun.
Funrize
Funrize is a fish table casino by A1 Development with over 40 casino games, including slots and online fish table games. The free casino site has one of the most advanced fish table games, Fishing Kingdom. In addition to the standard bullets used in shooting fish, this game has a laser weapon that can lock and shoot at any sea creature of your choice.
Funrize may seem like a perfect spot to shoot fish, but the social casino does not have a cash app as a payment method. Instead, users can use online banking through Trustly, Skrill, and cards like MasterCard, Visa, and Discover.
Fortune Coins
Want to play multiplayer fish games for free and win cash prizes? Fortune Coins is a US sweepstakes casino that offers players over 40 online slots and, you guessed it, fish games. The free online casino allows players to play fish table game for as low as 300GC or 25FC.
Although there are several promotions that offer free coins to keep playing for free, players can also purchase gold coins. While Fortune Coins used to accept Cash App payment before, it has since stopped it and opted for better alternatives like online banking, Skrill, debit, and credit card.
These payment options, in addition to being used to purchase coins, can also be used to redeem, making it easier for you to redeem your winning anytime you want.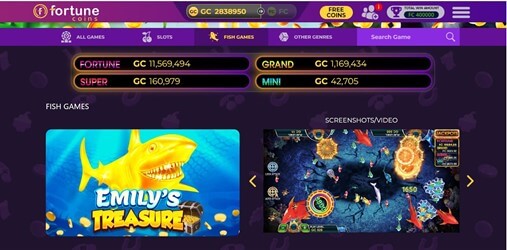 Riversweeps
Riversweeps, or Rsweeps, is a multi-vendor sweepstakes site and a gaming system. The social site offers a wide catalog of casino-style games, including slots and fish games, to casinos, convenience stores, and internet cafes. Fire Kirin, Golden Dragon, Ocean King, and Fishing Kingdom are some of the most popular fish tables at Rsweeps. Rsweeps has one of the most comprehensive fish shooting game titles, but we do not recommend playing due to issues surrounding players' security and the casino's legitimacy. Cash app is one of its support payment methods, but the site rarely pays out players and several reports of rigged games are going around the web.
Stake.us
If you are more interested in playing in a crypto-friendly casino that accepts Cash App than having access to fish table online games, Stake.us is the perfect casino for you. The sweepstakes site has over 350 free casino games, including slots and table games.
What makes Stake.us a unique platform is its live dealer games. Players get the Vegas experience from the comfort of their homes by playing live roulette, baccarat, and blackjack for free. Being a very crypto-friendly site, players can purchase coins and withdraw using Bitcoin, Ethereum, Bitcoin Cash, and other cryptocurrencies.
Cash App Fish Table Games Overview
Online Cash App sweepstakes casinos are social gaming sites that accept crypto as a payment method. Cash App casinos using the sweepstakes model offer games for free, but to enhance gameplay, players are also given the option to purchase gold coins or trade their sweeps coins for Bitcoin.
Buying coins at a sweepstakes site is different from making a real money deposit at a real money casino because the coins you purchased do not have any value nor cannot be withdrawn. The gold coins also come with free sweeps coins which you can use to enter games and stand a chance to win real money. Getting over 50 SC at a Cash App fish table game will be enough to redeem them in Bitcoin.
Cash App fish casinos are undoubtedly one of the best in terms of anonymity, speed, and transaction fee, but sadly you wouldn't find any legit ones in the US. Fortunately, this payment method is one of many with the above advantages. The sweeps cash fish gaming sites we've recommended above also have several banking methods which provide 100% privacy and speed.
How Cash App Payments Work at Fish Tables Online
Making purchases with Cash App differs from using other payment methods like PayPal, Skrill, credit/debit cards, or online banking.
The first thing you need to do is to have enough Bitcoin in your Cash App wallet. If you don't have enough, you can use the Bitcoin exchange feature to convert the funds you have in your account to Bitcoin. Head to your casino account after this, select your coin package as you would using other methods, and choose Bitcoin or Cash App from the list of payment options. You'd be given a wallet address to transfer the price to BTC. Alternatively, you can scan the QR code for easy payment.
Deposits or redemption made through BTC or Cash App is 100% private, and your transaction history will not reflect anywhere. So, you can game away!
How to use Cash App for Fish Gambling Purchases
Cash App is a very simple banking method, but to beginners, navigating it could be a daunting task, which is why this section is dedicated to you. As the name suggests, Cash App operates solely as a mobile app, so before you start using it to play fish tables online, you need to download it. Head to your smartphone's application store – Google Play Store for Android; App Store for iOS users. Search for "Cash App" and install the app. After doing this, follow these simple steps to set up an account.
Launch the app
Enter your phone number or mail address.
Tap "Next."
Input the 6-digit code sent to any of the info you submitted.
Enter your zip code.
Input a unique $Cashtag that you can use to receive money.
Add your bank by inputting your debit card number.
To fund your Cash App, open the banking tab by tapping the bank icon. After this, select "Add Cash" and input the amount you want to deposit before clicking the "Add" button. When you've successfully added an amount to your Cash App, the next step is to purchase Bitcoin with it. Press the Bitcoin option on the home screen and select "Buy BTC." Input the amount you want to get and enter your security pin to complete the transaction.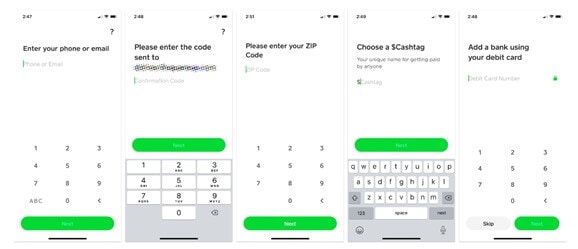 When you are done doing this, the only thing left to do is purchase gold coins to play fish tables online. If you have already signed up at the fish table game online, you can skip this process; otherwise, sign up using the guideline below.
Go to any sweepstakes fish game website that supports Cash App payments.
Click on "Register" or "Sign up".
Input all the required information like full name, email, gender, username, and password.
Submit this form and head to your mail to get the verification link.
After clicking the link, you can head back to the site and log in with the details you registered with.
There are always no deposit bonuses that you can use to play fish tables online right away. But if you'd like to purchase coins or claim the first purchase bonus, you can click the "Buy" button to open the list of all coin packages. Select the one you'd like to purchase, then choose Cash App as your payment method. You can pay by scanning the QR code on your screen or sending the precise amount of BTC to the wallet provided.
Cash App Cash Redemption at Fish Gaming Apps
Although you don't need to deposit money to play fish games at the sweepstakes sites we've suggested, players can still win cash prizes. Social casinos like Fortune Coins have two virtual currencies. One is the gold coins that are used to play games for free. This coin can be claimed during promotions or bought. The second currency is the fortune coins (sweepstakes coins) which, unlike gold coins, cannot be purchased. You can also use fortune coins to enter fish games for free and, after making enough, could be redeemed for real money prizes.
To win real money, players would need to first meet the minimum redeemable coins, and you need at least 500FC to redeem $5 at Fortune Coins. For Funrize, players would need 25 to 100 winnings before they can trade it for electronic gift cards by Amazon, Target, and DSW. The only way to earn winnings is by playing fish tables with promotional entries, and promotional entries are awarded as promotions or when you purchase tournament coins.
When you've earned the required amount or more and want to redeem money after playing your favorite fish table games, you can head to the menu and press the "Redeem" button. If it's your first time redeeming coins for money, you'd be prompted to submit a few documents to verify your identity. Three of the documents you'd be asked to upload are:
Proof of Identity: Government-issues ID (passport, driver's license)
Proof of Address: Utility bill not older than 3 months
At least 3 months old bank statement
If that's done, you just input the amount, your Cash App wallet address, and submit the payment request. The Bitcoin should come through in less than 24 hours.
Real Money Fish Table Game Bonuses for Cash App Deposits
Want to earn extra coins to improve your chance of shooting big and rewarding fish? Cash App fish gambling games have many promotions you can claim.
Play Fish Table Games with 100,000 TRN and a 250% First Purchase Bonus at Funrize
Funrize offers one of the best new player bonuses of any online cash app fish table site. Players get a massive 100,000 tournament coins which they can use to play fish tables for free. If you'd like to win money while having fun, you can claim the 250% first purchase bonus that gives 700k gold coins and 3,000 promotional entries for $19.99. Too expensive for you? Then the 200% bonus of 360,000 TRN and 1,680 promotional entries worth $11.99 should do the trick.
Existing players are also included in Funrize promotions as they get huge discounts on coin packages, among other bonuses, from time to time. Aside from the general promotions, there are also personalized promotions like the birthday bonus that can give up to 350% on coin purchases. There is no constraint to claiming any free coins at Funrize, so regardless of your banking method, you can still claim any bonus you prefer.
Get 140,000 Gold Coins and 500 Fortune Coins Worth $5 No Deposit Bonus at Fortune Coins
Yes, you read that right. By just signing up using our link, players are offered 140,000 gold coins and 500 fortune coins to kickstart their fish shooting experience. With a bullet costing 25FC and 300GC, respectively, at Fortune Coins' Emily's Treasure, players can get roughly 20 shots with fortune coins entry and 466 for playing with gold coins.
While still using this bonus to play online fish tables of your choice, you can log in daily to get an extra 30,000GC and 100FC for a daily login bonus. Aside from all the promotions we've discussed, the online casino also offers a series of promotions and discounts on coin purchases. You do not need the Fortune Coins bonus code or buy coins with Cash App to be eligible for promotions, so why not start hunting fish now?
Alternative Banking Options to Cash App Fish Table Games
No legit sweepstakes casino with fish games supports Cash App payments. The same is true for online casinos. For now, you can use the following banking options instead:
e-Wallets: Using e-wallets like Skrill or PayPal to play fish table games is fast becoming popular, thanks to their ease and speed. Like Cash App, players who purchase coins or redeem their winnings through e-wallets have 100% anonymity as your name or bank details aren't required to use them. To use the e-wallet option, you'd first need to signup for an account on PayPal or Skrill, load your account and then use the funds to make transactions at your preferred online casino.
Online Banking: This alternative is the most suitable for players of all levels – gen Zs, boomers, and millennials. Not to be confused with bank transfers, online banking transactions go through Trustly. So, instead of directly purchasing or redeeming coins with your bank details, you only use your internet banking. Over 100 banks are available using the online banking method making it one of the most versatile alternatives to Cash App.
Card Method: Either credit or debit card, online fish table casinos allow players to purchase coins with their cards. Since most people have at least one of the two cards, the card method is accessible to most players. Also, unlike in the e-wallet method, you do not need to signup at a third-party website to use it. Instead, you only need the 16-digit card number and the 3-digit CVV number.
Benefits & Drawbacks of Cash App Fish Tables Online
| ✅Benefits | ❌Drawbacks |
| --- | --- |
| Very secure payment option | Bitcoin can be very volatile |
| Higher limits on coin redemption | Process could be longer than typical banking methods |
| 100% anonymity | Legit Cash App casinos aren't common |
Best Cash App Fish Tables: Ocean King!
There are hundreds of Cash App fish table games, but Ocean King is one of the best for all the right reasons. The fish shooting game offers exciting gameplay and high-paying sea creatures, making playing worthwhile.
Unlike most fish games which 1-4 players can play, Ocean King accepts up to 10 players simultaneously. In the game, you'd be shooting to capture fish, and the type and size of fish you catch determines the number of points you'd win. To make playing extra thrilling and rewarding, Ocean King has several powerups like the almighty octopus, which summons tentacles that attack any nearby fish to increase your points. There are also emperor crab, fire dragon turtle, and darkness monster power ups, which can significantly improve your winnings when triggered.
As with many popular games, Ocean King has three series with multiple versions. Below are some of the most played versions according to their series.
Ocean King 2 Series: Ocean King 2 Thunder Dragon Arcade Fish Hunter, Ocean King 2 Monster's Revenge, Ocean King 2: Monster's Revenge Golden Legend
Ocean King 3 Series: Ocean King 3 Plus Mermaid Legends, Ocean King 3 Plus Crab Avengers, Ocean King 3: Monster Awaken
While there is no legit cash app casino where you can play Ocean King and win real money, you can download the free play app on the App store to play for free. To win real money from playing fish games, you should try playing alternative fish tables at Fortune Coins and Funrize.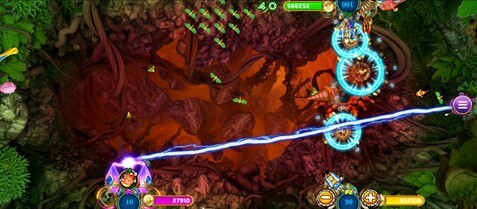 Fortune Coins' Emily's Treasure is somewhat similar to Ocean King in gameplay as it features many lucrative fishes like the golden homer fish and crab, which gives up to 120x the cost of your shot, and the silver shark with up to 100x your shots. The game also has auto attack and lock features which offer precise shooting for better rewards.
Alternatively, you can play Funrize's Fishing Kingdom. This medium volatility fish game has several rewarding creatures like the shark with 200x multipliers, the stingray, and the homer fish with 150x and 100x, respectively. Up to 4 players can also play Fishing Kingdom, and in addition to having a free play version, you can also win cash prizes from it.
Summary
Finding a legit Cash App fish table site in the US might be impossible, but you can still have exhilarating fun by playing on alternative sites. The fish table apps we recommended offer payment methods that prioritize speed, privacy, and ease, just like Cash App.
Since they are also sweepstakes casinos, you can play slot games and fish table for free and still win prizes.
FAQ's
How to win real cash at online fish tables?

You can win cash prizes by playing fish games by first signing up at free online casinos like Fortune Coins and Funrize, playing with their redeemable coins, and trading the coins for cash prizes.

How to start playing an online fish table game?

To play fish table games for free, create an account at our recommended social sites. There is always a no deposit bonus which you can use to kickstart your gaming experience at no added cost.

Can I get free play for fish tables online?

Definitely! You can play fish game gambling for free at Fortune Coins and Funrize and even win prizes. 

What is the best online fish game accepting Cash App?

You wouldn't find any legit Cash App online casino in the US, but sites like Funrize and Fortune Coins offer other easy-to-use banking methods such as online banking, Skrill, and debit cards.

What Cash App casino has fish tables?

Funrize and Fortune Coins are the two legit fish table online casinos where you can play several fish games for free and stand a chance to win real money.