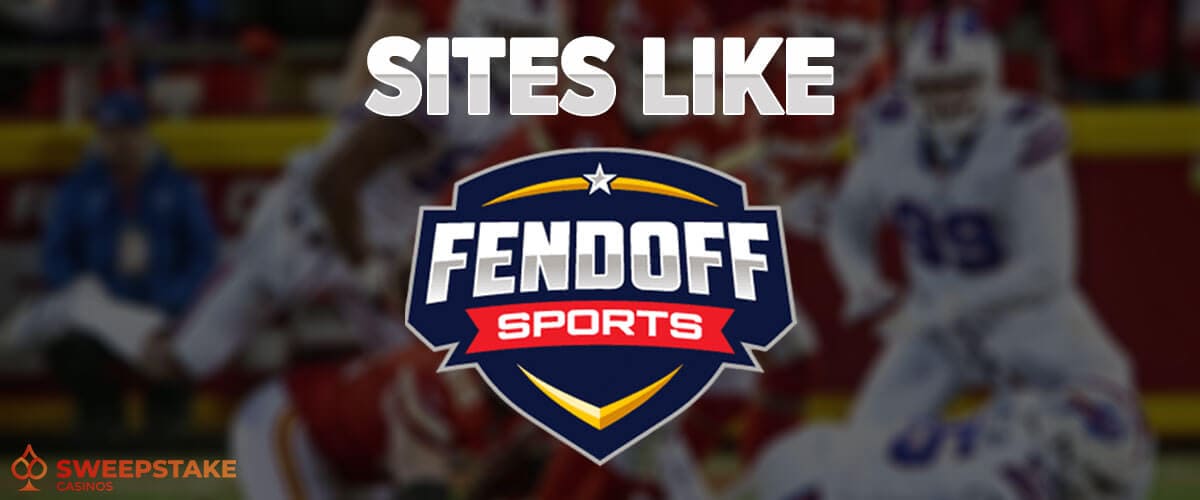 FendOff was founded in 2019. Less than four years later, they're no more. For those paying attention though, it's not at all surprising — as while sweepstakes casinos may be surging in popularity in the US, the American public has made it clear that mediocrity isn't good enough.
Unfortunately, FendOff was precisely that. While FendOff may have been developed by sweepstakes casino pioneers VGW (Virtual Gaming Worlds), even their reputation wasn't enough to keep the subpar FendOff from going bust.
Of course, while many players stayed clear of FendOff, others didn't. For those players, the dissolution of FendOff sport & sweepstakes casino has left something of a gap in the marketplace.
If you're one of those users though, don't worry. Because with years of experience reviewing sweepstakes casinos & sportsbooks, we've come up with our picks for the best FendOff sports and casino alternative sweepstakes casinos.
Why Do You Need FendOff Alternatives?
FendOff was an interesting endeavor. They attempted to be the first sweepstakes promotion to combine sports betting and sweepstakes casino games — however, they weren't very good at either. I personally played there only once a few years ago before realizing less than an hour in that there were many better alternatives. Their games suffered accusations of being rigged. Moneylines for their sports betting were significantly lower than competitors. In all honesty, besides being a novel concept, FendOff didn't have anything going for them.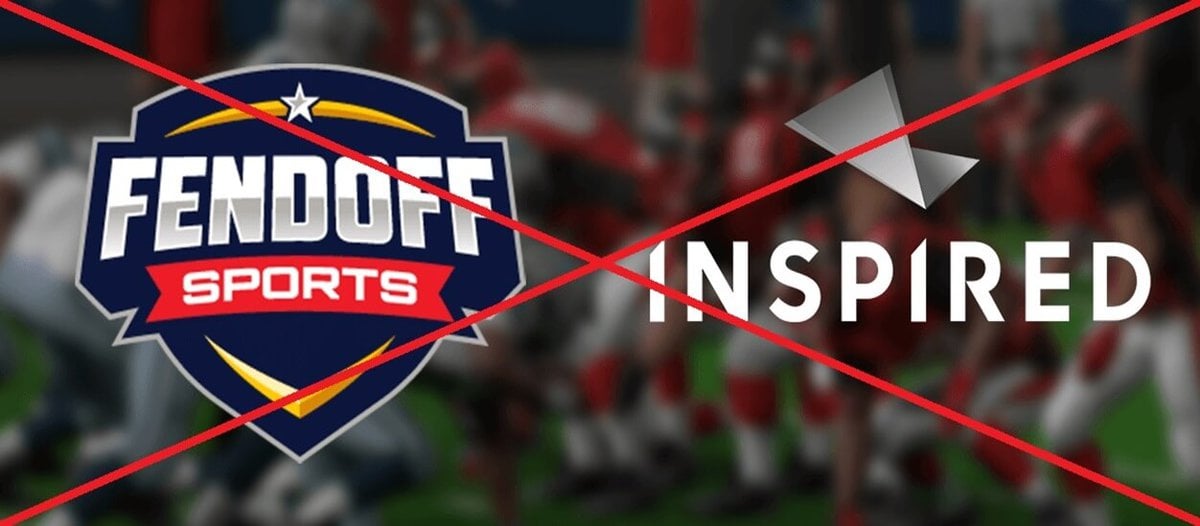 Because of this, it was no surprise that they folded. Looking online, it's evident that VGW has tried to wash its hands of having any connection to FendOff — and it's not even clear as to exactly when FendOff disappeared. In my opinion, the lesson here is not to cast your net too wide. While it might seem convenient to have a sweepstakes casino site and sportsbook rolled into one, the No Purchase Necessary policy of sweepstakes casinos actually makes it beneficial to sign up for multiple sites.
As such, I don't think you should look for a single alternative. Instead, pick one alternative for sports betting, then select another for sweepstakes casino games.
FendOff Information & Highlights
🏈FendOff At A Glance
📅Launch Date
2019
⚠️Current Status
Defunct
🏛️Operating Company
VGW
🤝Sister Casinos
Chumba, LuckyLand Slots, Global Poker, Scratch Carnival
🎰Alternative Casinos
Fliff, BetRivers.net, WOW Vegas
Little information remains on FendOff since VGW pulled the plug. In writing this guide, I myself have to go off memories and a few tidbits that some of the other team members recall.
They had a mediocre welcome bonus, their casino was meager even for 2019, and their sportsbook had horrible lines.
While the idea of a sweepstakes casino and sportsbook rolled into one site was attention grabbing, the reality was that FendOff wasn't really worth the time. Given their fate, VGW seemed to agree. Scratch Carnival would make the list of FendOff sister sites too, but it also went under last year.
FendOff Sister Sisters
While FendOff itself may have been underwhelming, parent company VGW are no stranger to sweepstakes casinos, having brought the idea to the US themselves. These sister sites follow a more traditional route of only offering a single type of gambling — and as such, they've been a lot more successful than FendOff.
Because of this, undoubtedly, the first place you should look for FendOff alternatives is with sweepstakes casinos produced by the same holding company. Below, we'll cover FendOff's three sister sites.
Chumba Casino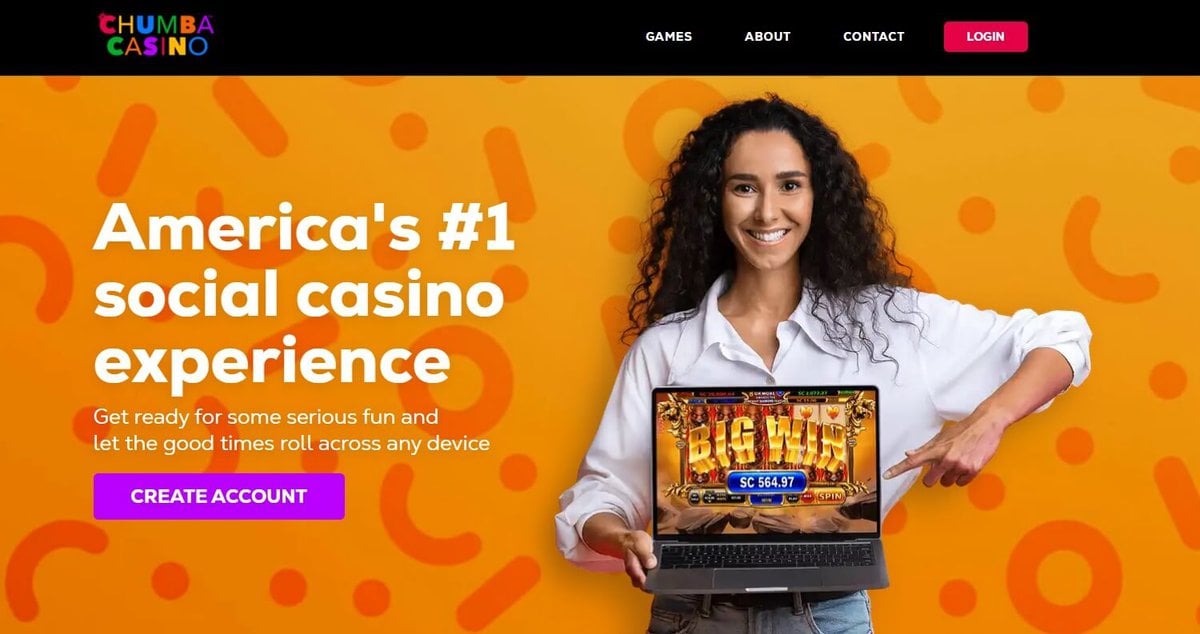 Perhaps the most well-known US sweepstakes casino and undeniably the crown jewel of VGW, Chumba Casino was the very first US online casino to operate using the sweepstakes promotional model. When they first launched, they were a hit. But while they may have been America's #1 social casino at one time, they've rested on their laurels and are no longer the powerhouse that they once were.
Still though, when it comes to sister casinos, Chumba is probably my favorite. 90+ games and a Chumba welcome bonus of 2,000,000 Gold Coins + 2 Sweeps Coins is decent — and while Chumba may no longer compare head to head against the best sweepstakes casinos, they've certainly earned their reputation.
LuckyLand Slots Casino
LuckyLand Slots is VGW's attempt at creating a sweepstakes casino that cuts through all the other less popular sweepstakes games and instead focuses on online slots. And in truth, they've done a pretty good job. The LuckyLand look is good, and their in-house developed slots are all pretty good.
However, LuckyLand Slots does suffer in that despite being a sweepstakes casino that focuses on slots — they don't actually offer that many. Plus, on all slots they do offer, metrics like RTP and volatility are hidden.
Global Poker
Global Poker is a sweepstakes casino that acts as an online poker room. They're pretty unique in that fact that they're the only reputable sweepstakes poker site in the US. The site is fine. The player base isn't massive, so there aren't always games running — though the field is pretty soft when they are.
But since Global Poker doesn't really offer a traditional sweepstakes casino or sportsbook experience, they can't be considered as a legitimate alternative to FendOff.
FendOff Alternatives
FendOff sister sites are fine as alternatives. But they aren't great. Instead, we recommend that you look outside VGW for the best FendOff alternative sweepstakes casinos — in particular, we've come up with three picks for our favorite FendOff alternatives. Below, you can see how they stack up against one another.
🎰Casino
⭐Specialty
🎁Welcome Bonus
📜Promo Code
📱Mobile App?
💰Real Money Play?
💳Deposit Options
💵Minimum Redemption
FendOff
FendOff Is No Longer Available
Fliff
Social Sports Betting
5,000 Fliff Coins + 1 Fliff Cash
SWEEPSCASH
✅Yes
✅Yes
Visa
Mastercard
AMEX
$100
BetRivers.net
Sports Betting + Casino Fun Play
250 VC
PLAY200
✅Yes
❌No
Visa
Mastercard
AMEX
Discover
PayPal
Online banking
Prepaid Cards
None
WOW Vegas
Best Sweepstakes Casino
4.5 SC + 8,500 WC Over 3 Days
None!
❌No
✅Yes
Visa
Mastercard
Trustly Bank Transfers
Skrill
Apple Pay
100 SC
FendOff Vs. Fliff
For sweepstakes-style sports betting, there's no sweepstakes casino that comes close to Fliff.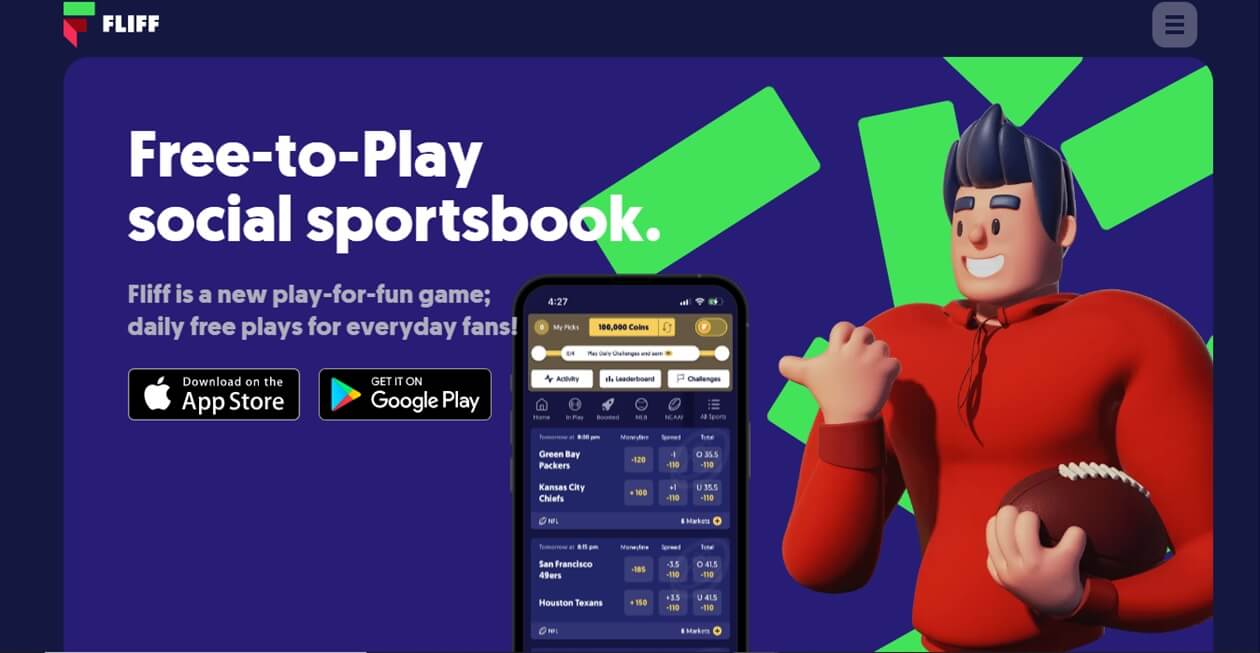 Fliff is the premier social sports betting app — with all major American sports like baseball, basketball, hockey, and football being covered by them, among other popular sports. While a lot of sweepstakes promotions have covered sweepstakes casino-style games, very few are available for sweepstakes sports betting. This is Fliff's strength. As while they may lack some of the markets that more traditional online sportsbooks cover, they are one of the few legal sports betting sites that operate across almost the entirety of the US.
Fliff has legit mobile apps. Both iOS and Android apps are exceptional. Even better, for new users who sign up via our exclusive links using promo code SWEEPSCASH — you can look forward to a no deposit welcome bonus of 5,000 Fliff Coins + 1 Fliff Cash. They've also got a great first purchase bonus of 1,000,000 Fliff Coins & 200 Fliff Cash for only $99.99.
FendOff Vs. BetRivers.net
BetRivers.net is similar to FendOff in that they offer both sports betting and a casino section. However, while FendOff was a bit of a jack of all trades but master of none, BetRivers.net is brilliant in both areas.
Their Sports Zone features one of the most comprehensive sports betting sections. Plus, their Casino4Fun is full of NetEnt & Red Tiger online slots that you would typically only find at traditional online casinos — plus European slots developed by the likes of Pragmatic Play that you will only find at selected sweepstakes casinos.
On top of all this, their table games and live dealer selection are unmatched. It's a home run with BetRivers.net. And while they may not offer any real money play, if you're strictly after fun play, you can't go wrong with them.
For new users, BetRivers.net has prepared a special bonus for players who sign up via our links. Just use bonus code PLAY200 to get 250 free virtual credits on sign-up.
FendOff Vs. WOW Vegas
When it comes to sweepstakes casinos, WOW Vegas may be the best. Their selection of sweepstakes online slots is truly awesome, featuring many developed by Betsoft that you won't find at any other US sweepstakes casino.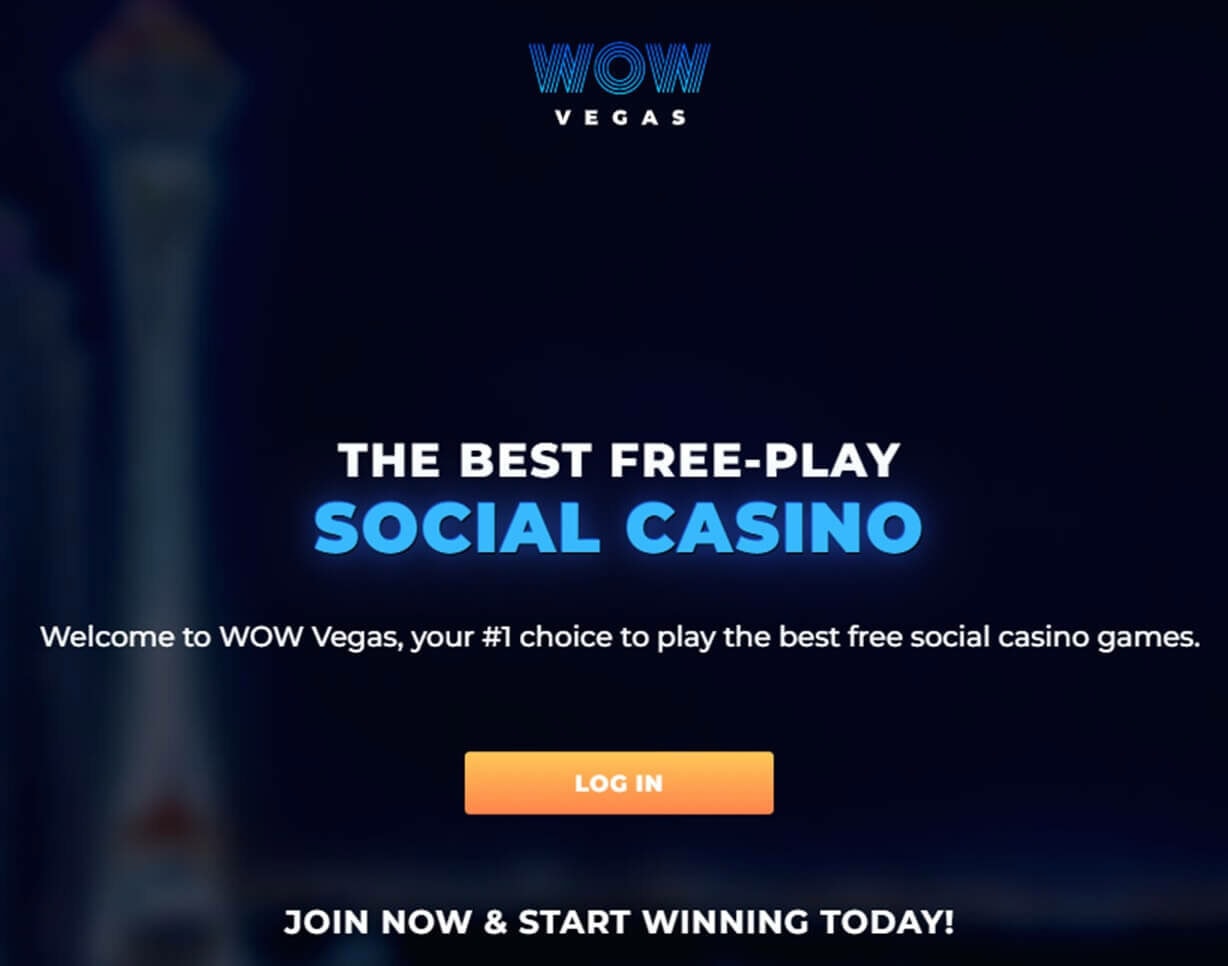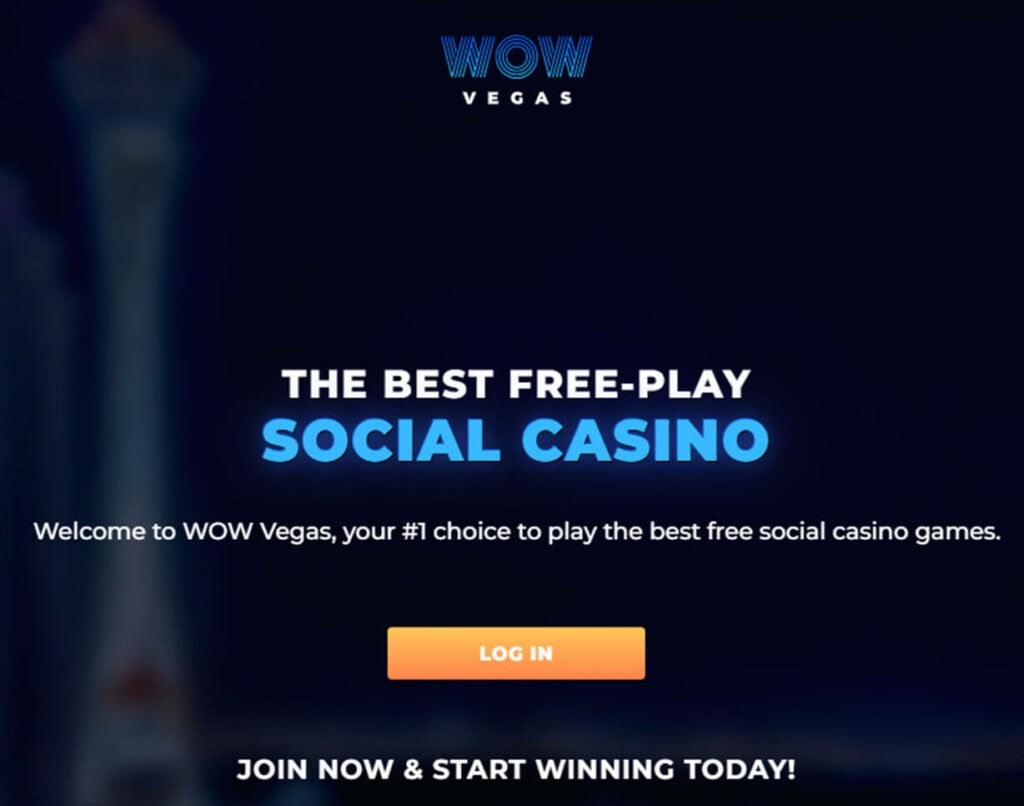 But what I really think sets WOW Vegas apart from other sweepstakes casinos is its bonuses. First up, it's a WOW Vegas welcome bonus of 4.5 SC + 8,500 WC for free over your first three days. Then, for your first purchase, they've got my absolute favorite bonus of a 200% deposit match on their $9.99 first purchase package. That means 30 Sweeps Coins + 1,500,000 WOW Coins for only $9.99.
To get either bonus, just sign up via our exclusive links.
Games Like on FendOff
While FendOff was ambitious, the No Purchase Necessary policy of sweepstakes casinos means that it's actually in your best interest to sign up for multiple alternative sweepstakes casinos rather than just one. For that reason, we'll cover the best alternative casino based on all the most popular sweepstakes game categories at FendOff.
Table Games — Table games can sometimes be an afterthought at sweepstakes casinos. But fortunately, BetRivers.net does feature an extremely comprehensive table games section, with there even being live dealer table games on offer. As such, if table games are what you're after, BetRivers.net is for you.
Sports Betting — Sweepstakes sports betting isn't offered by many sweepstakes promotions. Thankfully though, Fliff does a great job filling that sports betting gap with their social casino sportsbook mobile app. Fliff does a much better job than FendOff here as their betting lines are much fairer — regularly being similar to the ones offered by traditional online sportsbooks.
Online Sweepstakes Slots — When it comes to sweepstakes casinos, slots are the main attraction. A lot of sweepstakes casinos like Pulsz and High 5 do slots well. Though for my money, there's no sweepstakes casino that offers a better selection of online slots than WOW Vegas. Not only would WOW Vegas be my first pick for sweepstakes slots, but also probably my favorite overall sweepstakes casino.
How Sweepstakes Casino Alternatives to FendOff Work?
Since FendOff hasn't been around for a while, you might need a refresher course on how these alternative sweepstakes casinos work. The main difference lies in the dual currency system.
The first of these currencies (usually called Gold Coins) is for fun play. You can't trade these currencies in for real money cash prizes. However, you can purchase them in Gold Coin Packages — and when you do, you'll get the secondary premium currency, typically known as Sweeps Coins. Sweeps Coins are for promotional play. These coins usually have a 1:1 value with USD, so you play with them much in the same way that you would with real money. Once you've collected enough, you'll be able to exchange them for real cash prizes.
Of course, while you can acquire free Sweeps Coins when you purchase Gold Coin packages, you can also get them for free in many ways. This is thanks to the No Purchase Necessary policy that all sweepstakes casinos must abide by. With this policy, you can regularly get no-deposit welcome bonuses that award you free coins just for signing up — Additionally, a lot of the best sweepstakes casinos also award free coins in the form of daily login bonuses.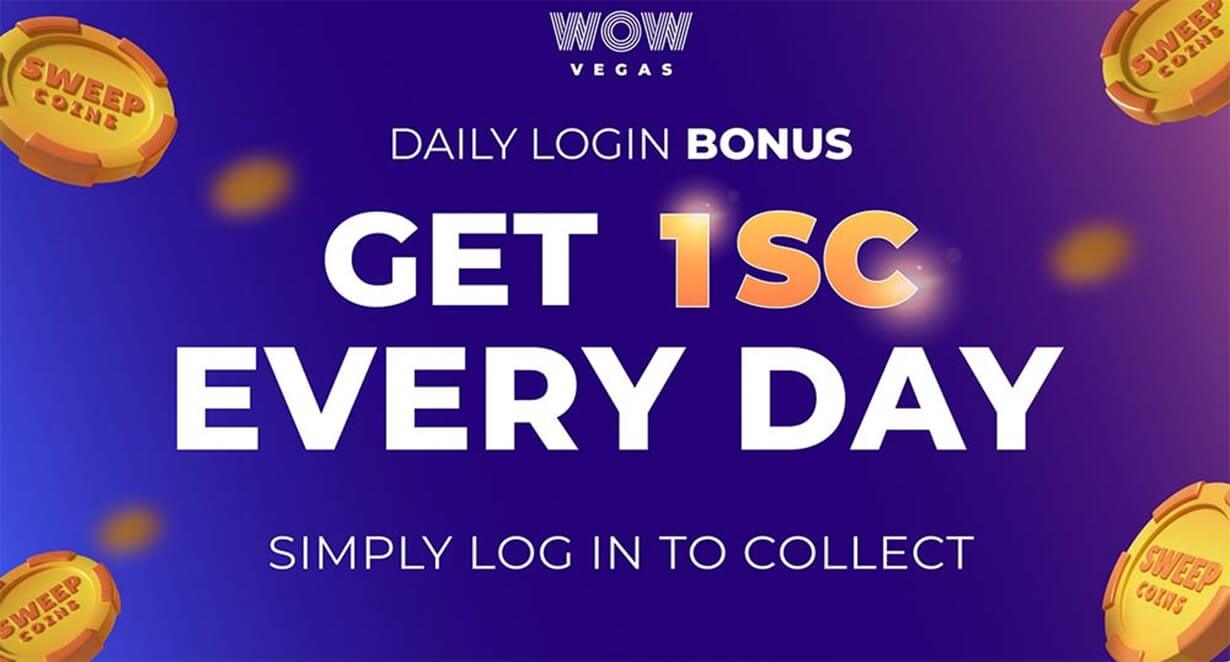 The best part is, that claiming these bonuses is easy. Just sign up for your chosen sweepstakes casino like FendOff using our links, and once you complete registration, the bonus will be immediately credited to your account.
FAQ's
FendOff was owned by VGW up until its dissolution. The FendOff IP still belongs to VGW — but it's now impossible to sign up, and any links to FendOff lead to a dead page.

Which apps are similar to FendOff?

There are no apps that are 100% similar to FendOff. However, there are many apps that are similar to FendOff and offer a more streamlined and focused experience. Fliff is the best sweepstakes sports betting app — offering sports betting on all of the most popular sports at far better odds than you would've gotten at FendOff. BetRivers.net enhances everything about FendOff, offering both casino games and sports betting for fun play. Meanwhile, WOW Vegas is the overall best sweepstakes casino and is probably your best bet for sweepstakes slot games.

Where to play games like on FendOff?

Depending on which games you're looking to play will determine where you should play. For table games, stick to BetRivers.net. If you're after that real money sports betting experience, then Fliff should be your #1 destination. And if slots are what you're looking for, then WOW Vegas offers all of the best online sweepstakes slots.

Are there better casinos than FendOff?

Yes. FendOff suffered from trying to accomplish too much, and as such, there are a lot of sweepstakes casinos that do a much better job than FendOff. WOW Vegas, BetRivers.net, and Fliff are the obvious choices. But sweepstakes casinos like Pulsz and High 5 are also great. In all honesty, FendOff wasn't very good — so most sweepstakes casinos are going to be better than FendOff.

Yes. Developed and run by sweepstakes pioneers VGW, FendOff was 100% legit back when they operated. Though do keep in mind that FendOff has shut down and that there is no way to legitimately play FendOff games anymore.

Can I cheat FendOff games?

No. Like most sweepstakes casinos, it was impossible to cheat FendOff. Though with that being said, thanks to the No Purchase Necessary policy that sweepstakes casinos must follow, it is possible to get free money. While not exactly cheating, you can claim these free money promotions by signing up for your chosen sweepstakes casino by using our links.

Is FendOff legal in the US?

Yes. While it was active, FendOff was 100% legal. This is because rather than operating as a traditional online casino or sportsbook, they instead operated as sweepstakes promotions. This idea was popularized by their parent company VGW, but has since been used by other sweepstakes casinos — all of which are perfectly legal in the US.