Galaxy World Sweepstakes is a sweepstakes gaming system that offers 30 + slots and fish games and is similar to Fire Kirin and Orion Stars. To access Galaxy World and win cash prizes, you need to sign up via a 3rd party agent. This gaming system is for 18 + and offers real money prizes in 48 US states. You can also receive a $50 Galaxy World no deposit bonus when you register through Sweepstakes.mobi.
Pros
Real cash prizes
Big no deposit bonus
10 + fish games
Cons
Unlicensed and regulated
Unsecure payment methods
Shady Android app
Untested games
Despite the tempting no deposit bonus and thrilling fish games, it is not safe to play at Galaxy World due to the unsecure payment methods, questionable legal status, and the fact that all of their games are untested. Instead, we recommend signing up at these legit sweepstakes casinos with generous rewards:
Stick around if you want to learn more about Galaxy World Sweepstakes Casino. We are going to get down to the nitty-gritty and break down this gaming system's registration process, app, games, bonuses, and more!
Information About Galaxy World Sweepstakes Casino
Galaxy World is a gaming system likely based in China that features 30 + in-house slots and table games. Some of their most popular games include Ocean King III, Golden Dragon, and Ultimate Fire Link.
Galaxy World has a fun arcade outer space theme and is similar to Fire Kirin, Juwa, and other sweepstakes gaming platforms. You play games using virtual credits, which can be redeemed for real cash prizes in 48 US states. Galaxy World also has a $50 no deposit bonus when you sign up via Sweepstakes.mobi.
🎰Galaxy World Sweepstakes
🌐Website
www.galaxyworld99.com
🖥️Service
Gaming System
🎲Games
30 + slots and fish games
🎁No Deposit Bonus
$50
🤑Promos
100% first deposit match
🟡Currencies
Virtual credits
📱Mobile Access?
✅Yes
🤝Sister Sites
N/A
📜Meets Sweepstakes Legitimacy Criteria?
❌No
🇺🇸 Available in
All US states except Washington and Idaho
💳Payments
Cash App
How Galaxy World Sweepstakes Works
Galaxy World Sweepstakes doesn't work like your typical sweeps cash casino, as you can't sign up directly with them. You first need to find an agent via Google or Facebook. The agent will then create an account for you, provide you with login details, and add virtual credits.
You then log into your Galaxy World Sweepstakes account and use your virtual credits to play slots and fish games. If you want additional virtual credits, you can send money to your agent via Cash App. Also, to redeem your virtual credits, you need to message your agent, and they will transfer your winnings via Cash App.
How to Set Up a Galaxy World Sweepstakes Account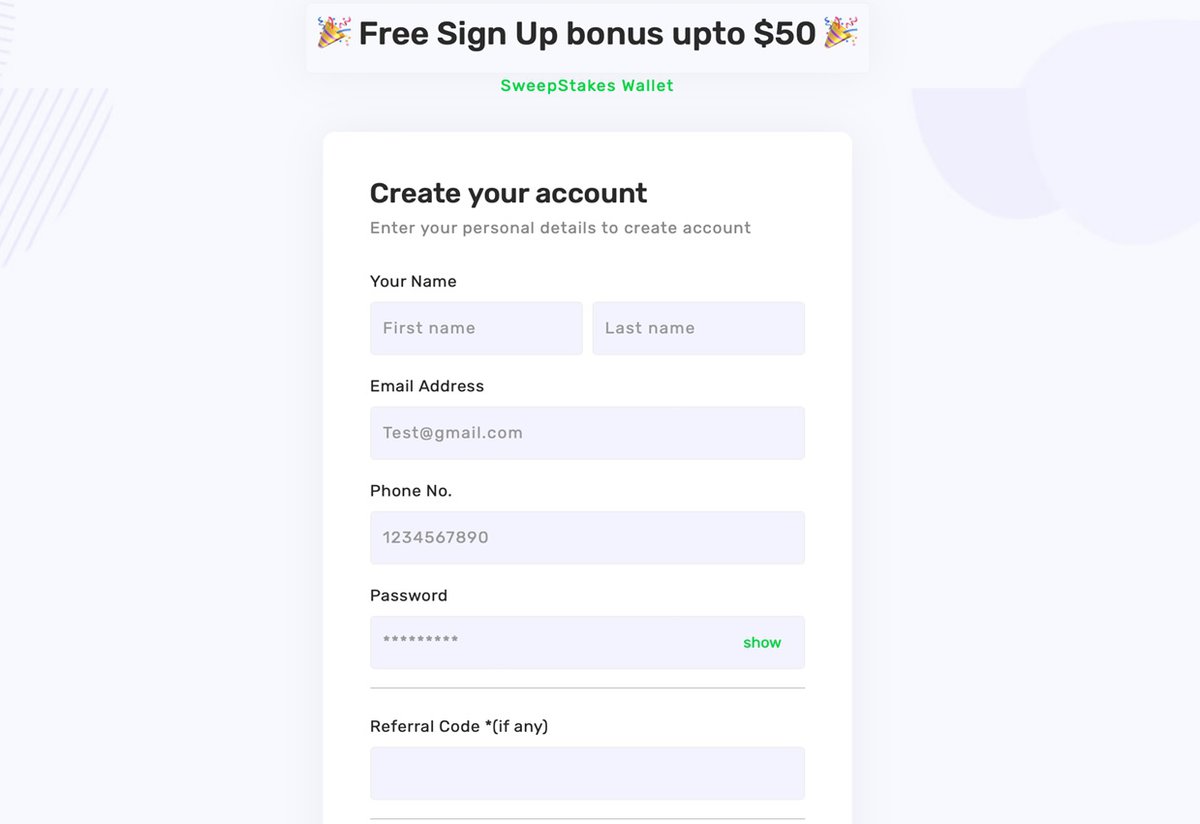 To set up a Galaxy World Sweepstakes account, you first need to find an agent and then register through them. One of the most popular agents is Sweepstakes.mobi. Follow these steps to sign up at Galaxy World through Sweepstakes.mobi:
Go to https://sweepstake.mobi/galaxy.php
Click the register button
Enter your first and last name, email, phone number, and password
Type in the code sent to your phone or email
Upload a copy of your ID and proof of residence
Select Galaxy World Sweepstakes
After you have signed up at Sweepstakes.mobi and selected Galaxy World, you will receive your login details. Head over to the Galaxy World website or download the app and enter your login details to sign in. Once you log in, your $50 worth of virtual credits will be waiting for you!
Galaxy World Sweepstakes App Download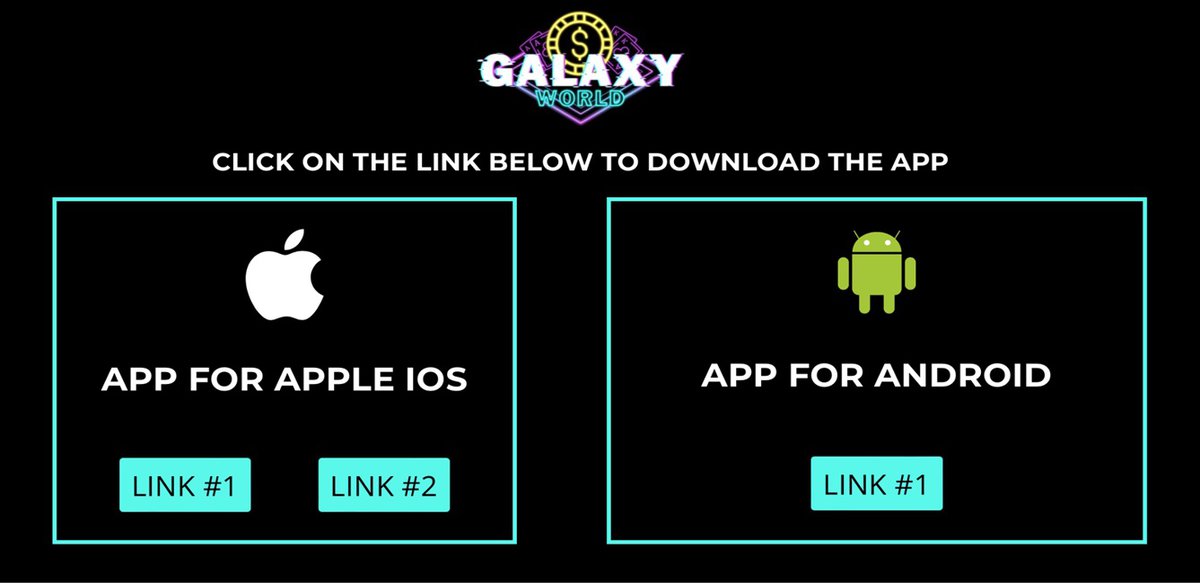 Whatever you do, don't download the Galaxy World Sweepstakes app. Unsurprisingly, you won't find their app on Google Play or the App Store. The only way to install the app is to download a dodgy APK file from their website. Who knows what kind of nasty bugs may be lurking in that file?
There is also a supposed download link for an iOS app, but we weren't brave enough to click it! Every tech enthusiast will tell you to only download official apps from Google Play or the App Store, otherwise, you risk installing malware on your device.
Galaxy World Sweepstakes No Deposit Bonus

Galaxy World Sweepstakes offers a $50 no deposit bonus via its agent Sweepstakes.mobi. To claim this offer, you need to register at Sweepstakes.mobi and then select the Galaxy World platform. Sweepstakes.mobi will provide you with Galaxy World login details and add $50 worth of virtual credits to your account.
Sweepstakes.mobi does not publicly disclose the terms and conditions of this money. They are also a shady sweepstakes casino, so claim this no deposit bonus at your own risk!
Galaxy World Sweepstakes Promo Codes & Bonuses
Just because you have claimed the $50 Galaxy World no deposit bonus doesn't mean there aren't more free virtual credits up for grabs. Supercharge your bankroll with these Galaxy World Bonuses:
Welcome Bonus – When you make your first deposit at Galaxy World, you will receive a 100% match. A number of shady agents on Facebook offer this bonus, but they don't mention anything about wagering requirements or expiry dates.
Reload Bonus – When you make your second or subsequent deposit at Galaxy World, you will get a 50% deposit match. Similarly to the welcome bonus, a number of agents on Facebook advertise this promo.
Referral Bonus – When someone makes a deposit with a Galaxy World agent using your affiliate link or promo code, you will receive 30% of their purchase. For example, if they spend $100, you will receive $30 worth of virtual credits.
Galaxy World Sweepstakes Games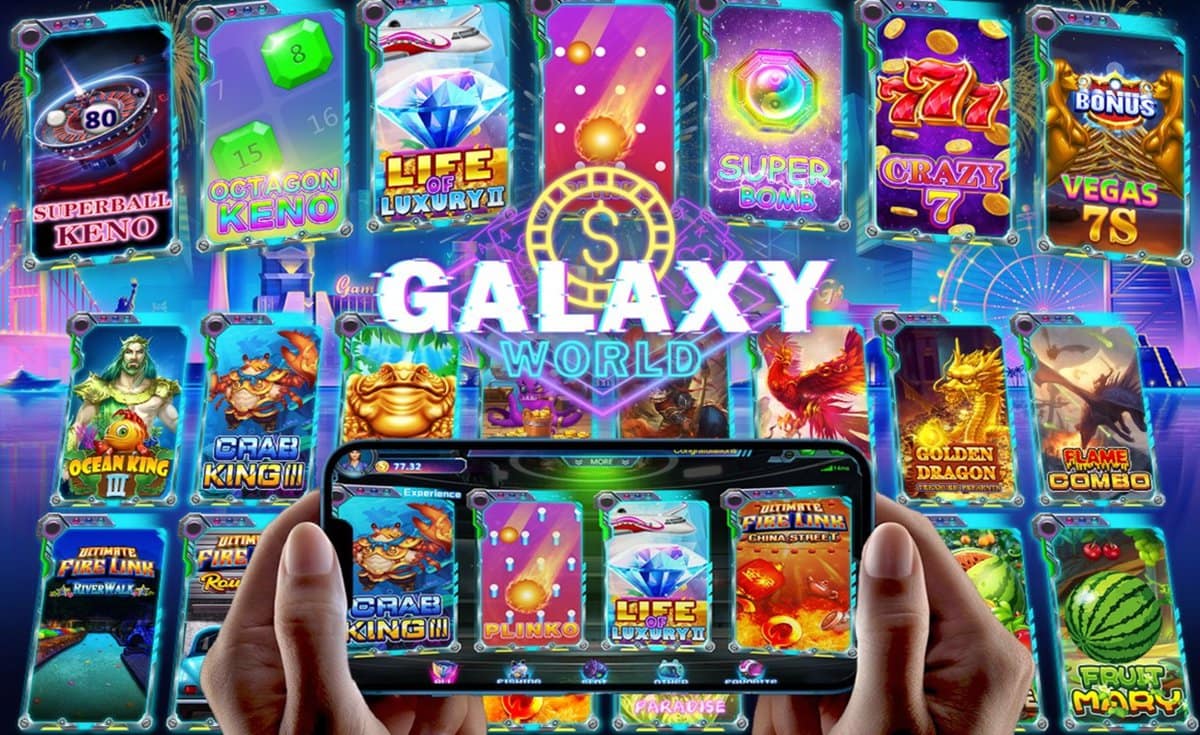 Galaxy World Sweepstakes features 30 + slots and fish games which have either been made in-house or purchased from no name developers. Here is a breakdown of the casino  games you can play:
Slots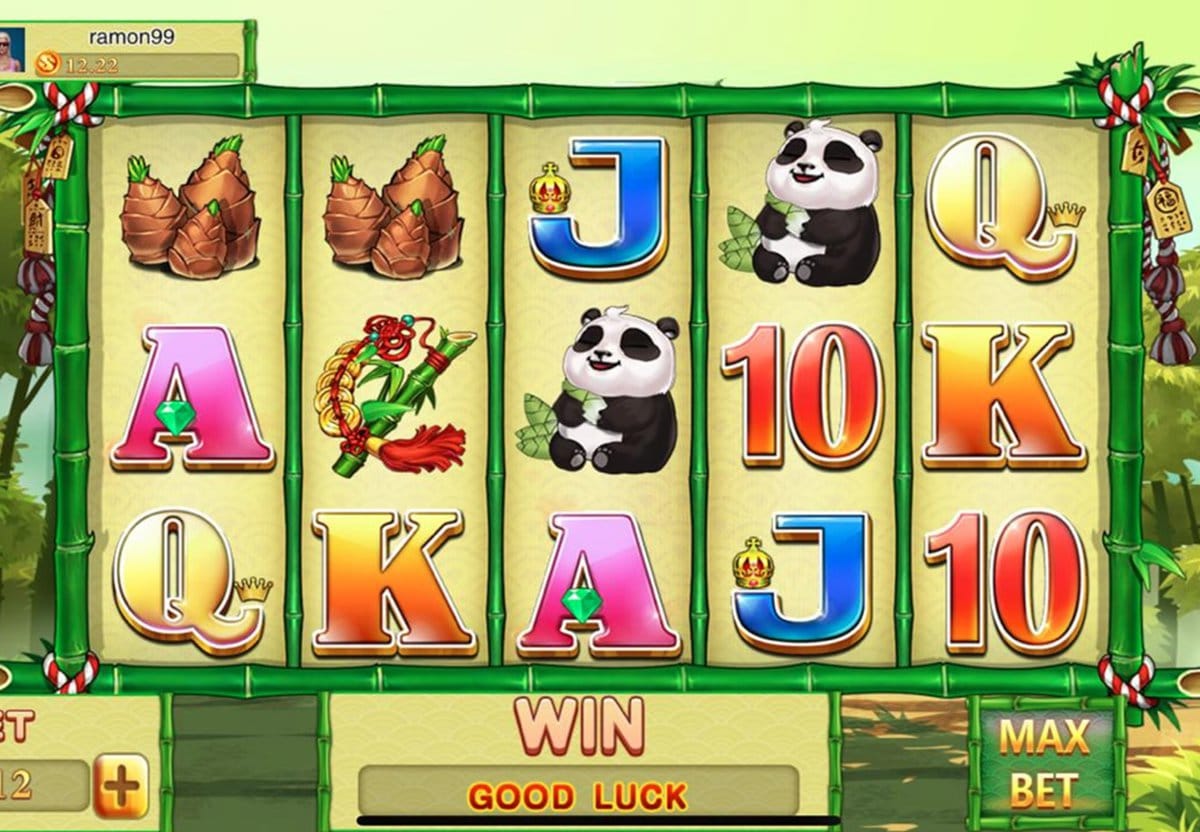 Galaxy World has 20 + slots which are all low-budget 5X3 games. While the slot machines do have some interesting themes, including Pirates of the Caribbean, zombies, and classic fruit machines, the lack of modern features like random multipliers, cascading reels, clusters, and re-triggering free spins make these games pretty boring to play. Here are some of the most popular slots at Galaxy World Sweepstakes Casino:
Wild Buffalo
Panda Fortune
Fruit Slot
Zombie Paradise
Fruit Paradise
Fish Games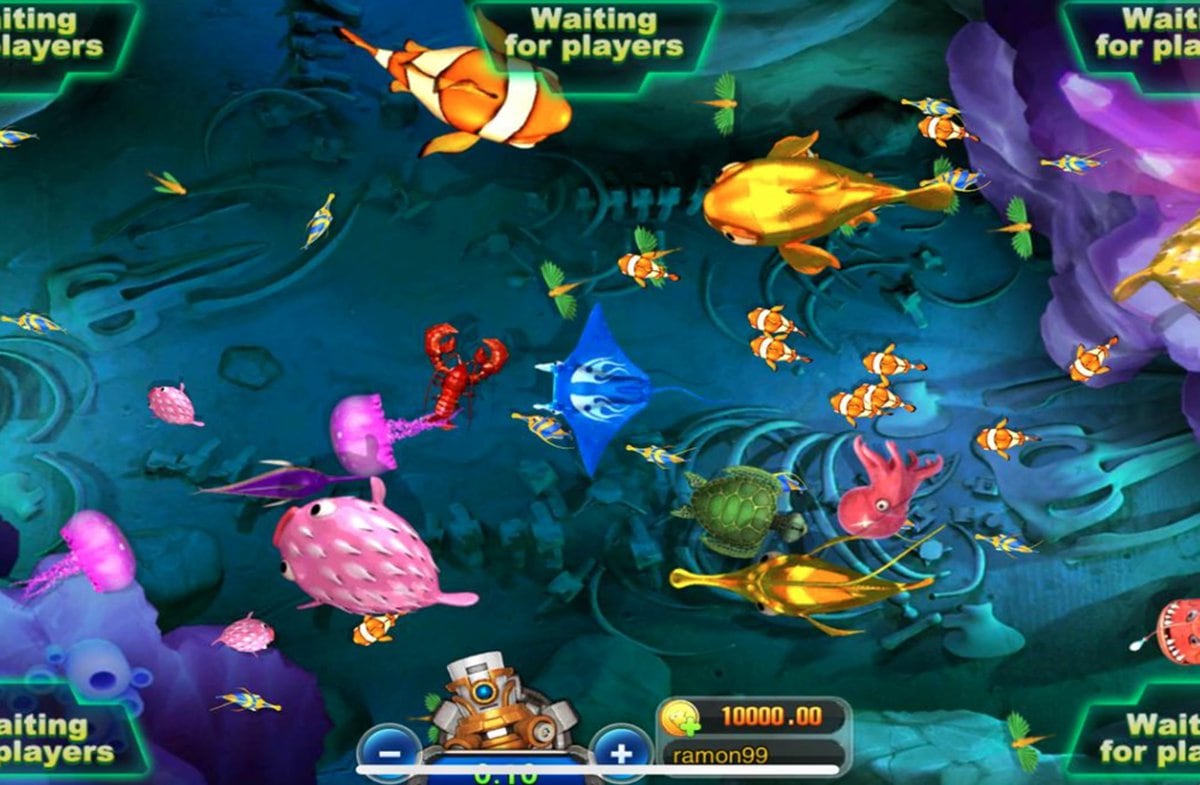 Galaxy World has 10 + fish games which are a unique type of arcade game where you control a cannon and shoot at sea creatures as they swim around the underwater map. Every time you fire costs you money, but you are rewarded when you eliminate high-paying fish!
Where shady sweepstakes gaming systems like Galaxy World shine is their fish games. They have great graphics and thrilling, fast-paced action, and if you manage to bag a golden shark or whale, 200x + wins! Some of the most popular fish games at Galaxy World Sweepstakes Casino include:
Crab King
Golden Dragon
Ocean King lll
Gaming Experience
Galaxy World, as the name suggests, has a space theme. Apart from the spacecraft background, it looks like your standard sweepstakes gaming system. In the top left corner is your player ID and virtual credits balance, and in the top right-hand corner are settings.
In the middle of the screen are all of the games, which you can quickly scroll through. There are also game menus on the bottom of the screen to help you find something particular. Galaxy World is a very basic sweepstakes gaming system with limited features and games, so you won't have any issues with navigation.
How to Add Money at Galaxy World Sweepstakes Casino

Nothing at Galaxy World Sweepstakes Casino is straightforward, and that includes purchasing virtual credits. To add money at Galaxy World, you need to message your agent, usually via Facebook or WhatsApp, and tell them you would like to purchase virtual credits. The agent will then ask for your details and player account ID and send you their $Cashtag.
You then need to transfer the money via Cash App and send a screenshot to the agent. The agent will then manually add virtual credits to your Galaxy World account.
Yes, you heard that right, you need to make a non-reversible transaction to a random person on the internet and then just pray they add virtual credits to your account. It is no surprise that many sweepstakes agents are just running Ponzi schemes.
Galaxy World Sweepstakes Payouts
If you thought payouts at Galaxy World were going to be any better than purchases, think again! To redeem your virtual credits for cash, you need to again reach out to your agent and tell them you want to make a redemption and the size of the transaction. The agent will ask for your name and $Cashtag, and if you are lucky, will send the money via Cash App.
Again, you are putting a lot of trust in a random person on the internet to do the right thing and send you money, especially if they are unlikely to face any consequences if they simply block you on Facebook and never respond to your redemption request.
Is Galaxy World Sweepstakes Casino Legit?
Legit and Galaxy World Sweepstakes don't belong in the same sentence. Galaxy World is another shady offshore sweepstakes gaming system like Fire Kirin and Vblink. Their games are completely untested, which means they could be rigged, and you would have no idea. This is why we recommend only playing games from licensed providers that have undergone testing in legit 3rd party labs.
Another major problem with Galaxy World Sweepstakes is their business model. Instead of dealing directly with players, Galaxy World Sweepstakes licenses their gaming system to agents. These anonymous agents then create bonuses and handle payments and customer support. Galaxy World takes zero responsibility for the actions of its agents, and there have been many cases where agents have refused to pay out winnings or disappeared with players' purchases.
Galaxy World Sweepstakes Ratings & Alternatives
Galaxy World Sweepstakes gets a thumbs-down from us. The shady payments via Cash App and the untested games are a deal breaker. But don't worry, here are safe and legit sweepstakes casino alternatives that have secure payment methods, including Visa, Mastercard, and PayPal, and hundreds of fun casino style games from Pragmatic Play, Betsoft, NetEnt, and more!