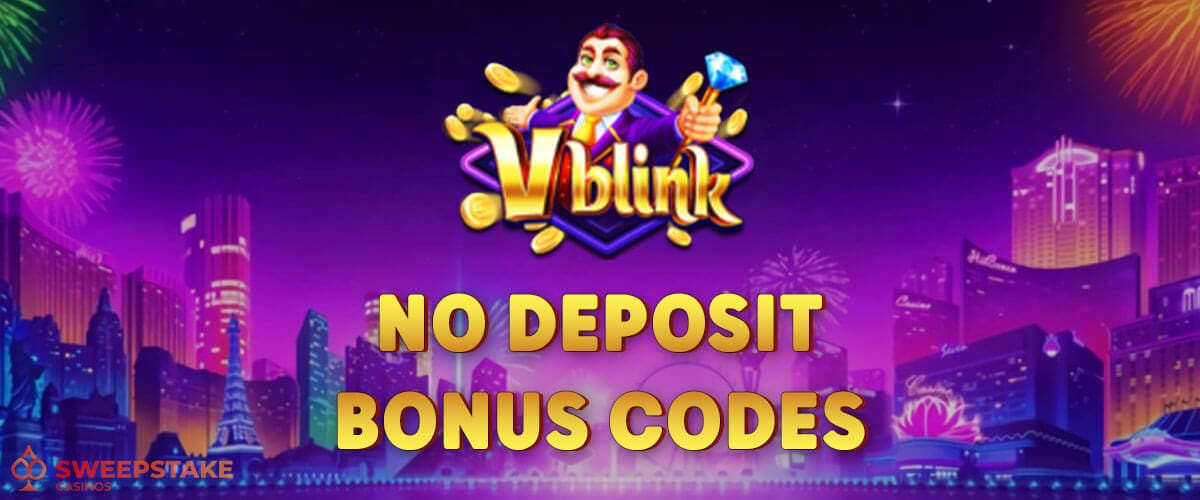 Vblink has a $5 no-deposit bonus you can claim instantly without entering a no-deposit bonus code. This offer lets you try out the various games on the sweepstakes casino, with a chance to win real cash prizes from the app or online.
In addition to the no-deposit bonus, you can get other great offers to play at the platform, but this will depend on how you register. In this guide, we've put together some of the best Vblink bonuses and where we recommend you get this bonus.
🎰Vblink Bonuses
🎁Vblink no-deposit bonus
$5 no-deposit bonus
💵Deposit Welcome Bonus
50% Match Bonus
🤑Other Bonuses
Referral Bonus, Daily Bonus, Weekly Bonus, Bonus Wheel
📱Accessibility
Mobile Apps, Web App
⏱️Last Verified
October 2023
To avoid the issues we faced trying to cash out and registering on Vblink, we recommend playing on other trusted sweeps casinos like WOW Vegas or Fortune Coins, where you can claim decent bonuses ($34.5 free & $62 free) and are assured of your payouts.
Vblink No Deposit Bonus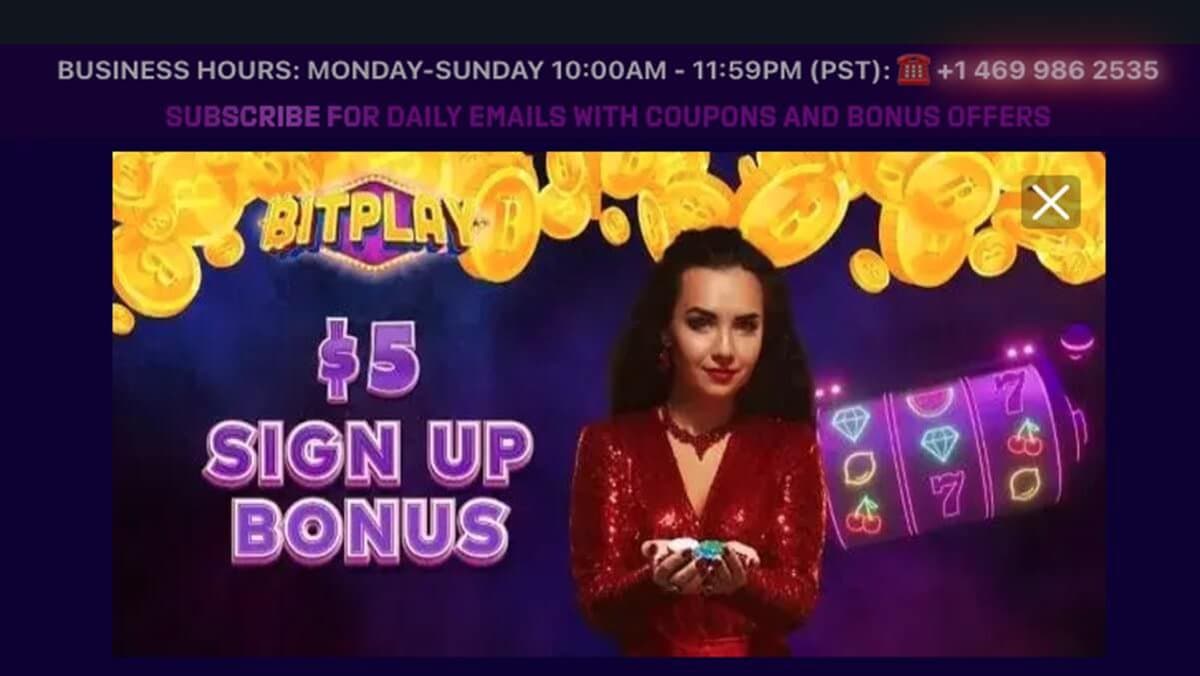 The no-deposit offer you receive on Vblink depends on how you register. Since Vblink, like its sister site Ace Book, depends on third-party distributors and aggregators, you can use BitPlay or BitBetWin to sign up and play.
Registering through the BitPlay platform rewards you with a $5 no-deposit bonus to play any game on the Vblink casino apps. You can double that app by also joining BitBetWin.
This offer has no terms or conditions, which is excellent news for every player. However, you'll still need to play games with this bonus at least once before redeeming your winnings.
Also, you may find Vblink sweepstakes or agents you can register with through Facebook pages, and many of these have a $5 no-deposit bonus available, but with outrageous wagering requirements of up to 50x.
How to Get the Bonus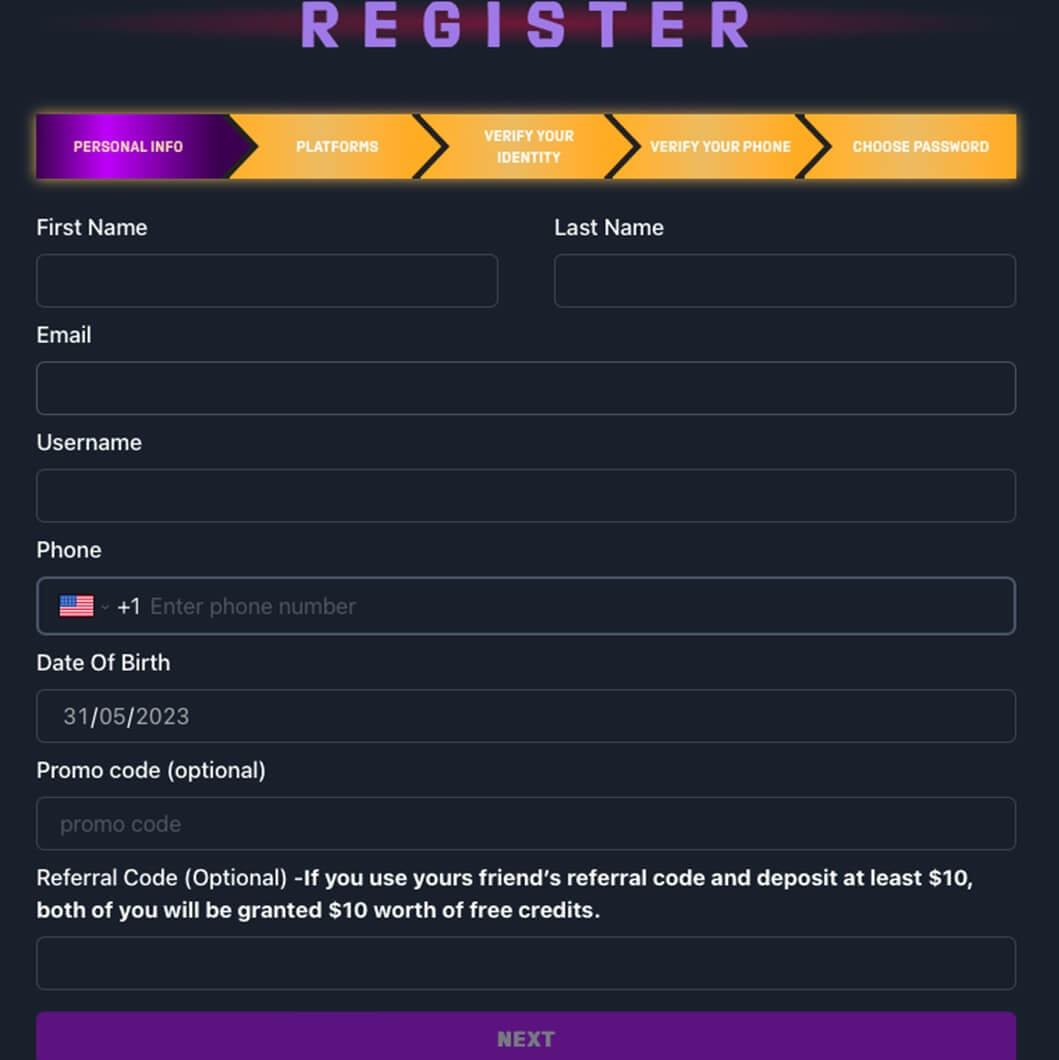 To register on Vblink, you can complete a form on the casino website (https://vblinkonline.com/player-registration/) and then wait to be connected to an agent; or visit BitPlay or sweepstakes.mobi to set up an account.
Anyone who registers on Vblink through Bitplay is eligible to claim the $5 no-deposit bonus offer, and you can follow these steps to complete your account registration:
Visit https://bitplay.ag/ via a browser on your PC or mobile device.
Click the Sign-Up button at the top of the screen.
Provide details such as your name, email, username, phone number, and DOB to complete the first page of the form.
Click Next, select the gaming platforms you want to access (Vblink in this case), and submit.
Complete the verification process by providing images/details of your identity documents.
Wait for an email from Bitplay with a link you need to confirm your email address.
Once your account is ready, you'll receive an email from BitPlay with your Vblink username and password details.
Your $5 no-deposit will automatically be credited to your account once BitPlay verifies your details and identification documents.
To log into the Vblink app, download the iOS or Android app or visit www.vblink777.club. Only players aged 21 or above can play the Vblink games via BitPlay, but the age requirement may differ on other third-party sites.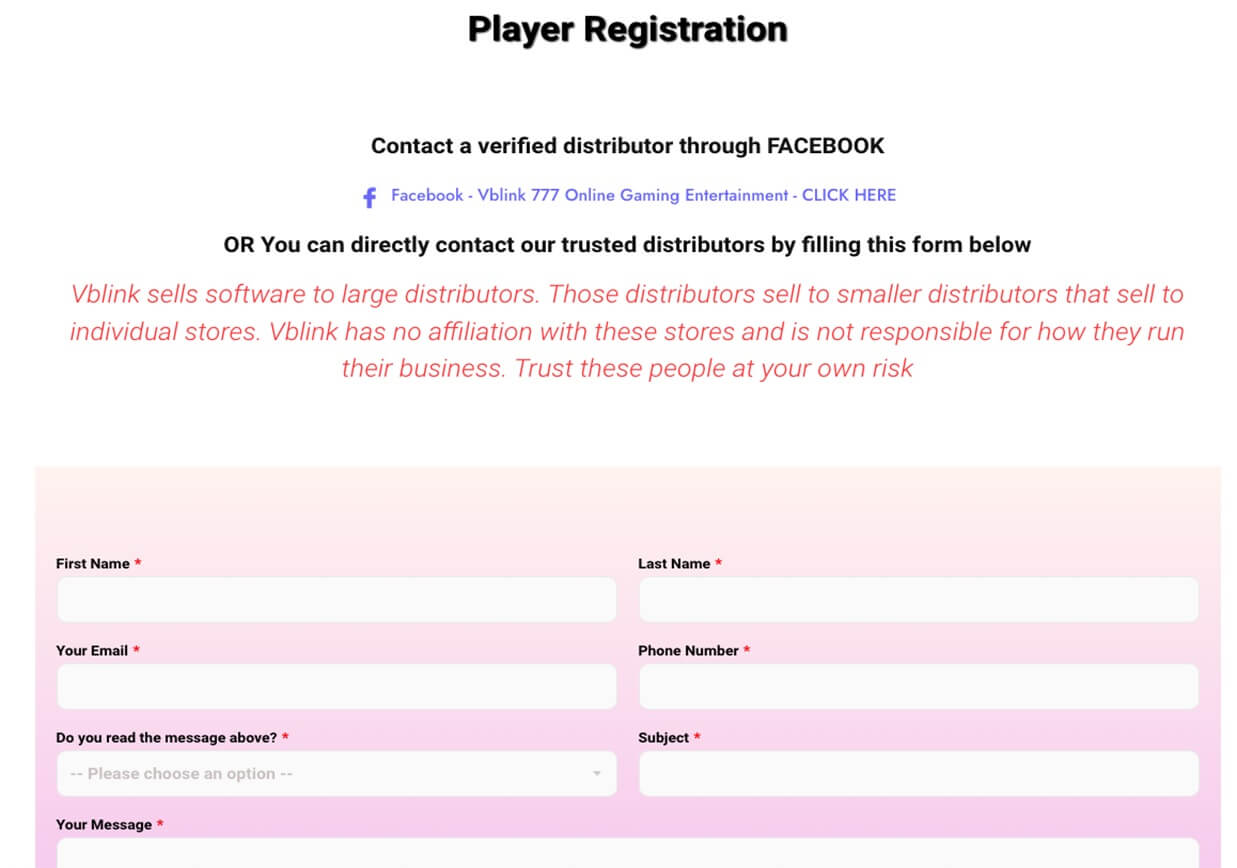 More Bonuses to Play on Vblink Casino
The additional bonuses you can get from Vblink occasionally vary due to the operator discontinuing certain offers that players abuse. To expand the list of bonuses you can claim, we've put together all official Vblink bonuses along with those from BitPlay, such as: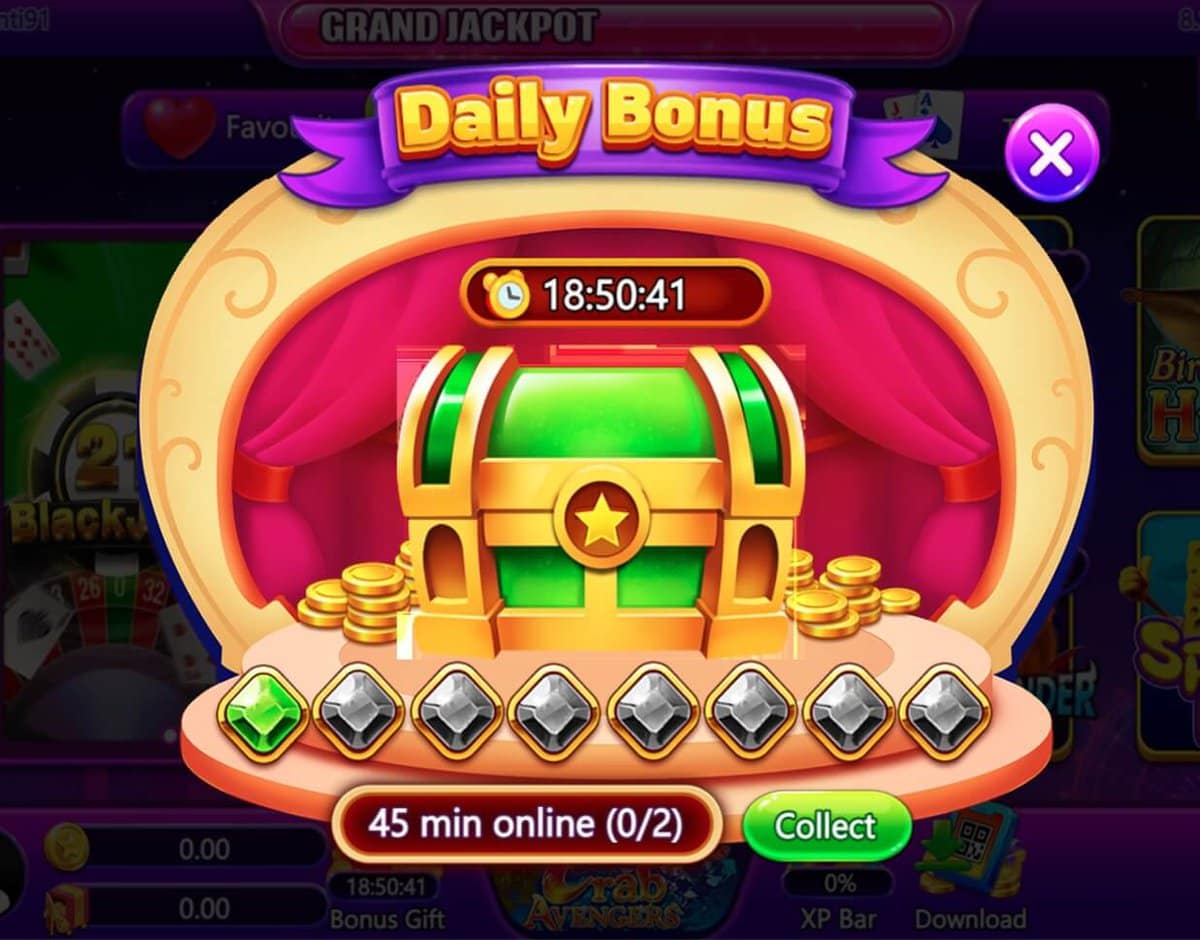 Deposit Sign-Up Bonus: Vblink has a 50% bonus that you receive on your first deposit. So, if you deposit $100, you can expect a $50 bonus from the casino.
Referral Bonus: This is another offer you get through BitPlay. By sharing your link and getting a friend to register on BitPlay, you get a $10 referral bonus that you can use to play on Vblink.
Daily Bonus: The Daily Bonus on Vblink requires you to complete various challenges and collect eight green gems to unlock a chest of Gold Coins. Unlike other sweeps casinos that offer GC or SC when you log in, Vblink opts for a roundabout method, in our opinion.
Weekly Bonus: This offer is like the Daily Bonus, except the challenges run for a week, and there are more coins in the chest.
Bonus Wheel: Vblink has a Bonus Wheel that rewards players with free coins depending on where the wheel comes to rest after a spin. However, you need to play games to fill a progress bar to get spins that you can use on the wheel.
Quest Achievements Challenge: This Bitplay offer allows you to compete with other players to gain specific achievements and claim Free Play bonuses for completing the challenge.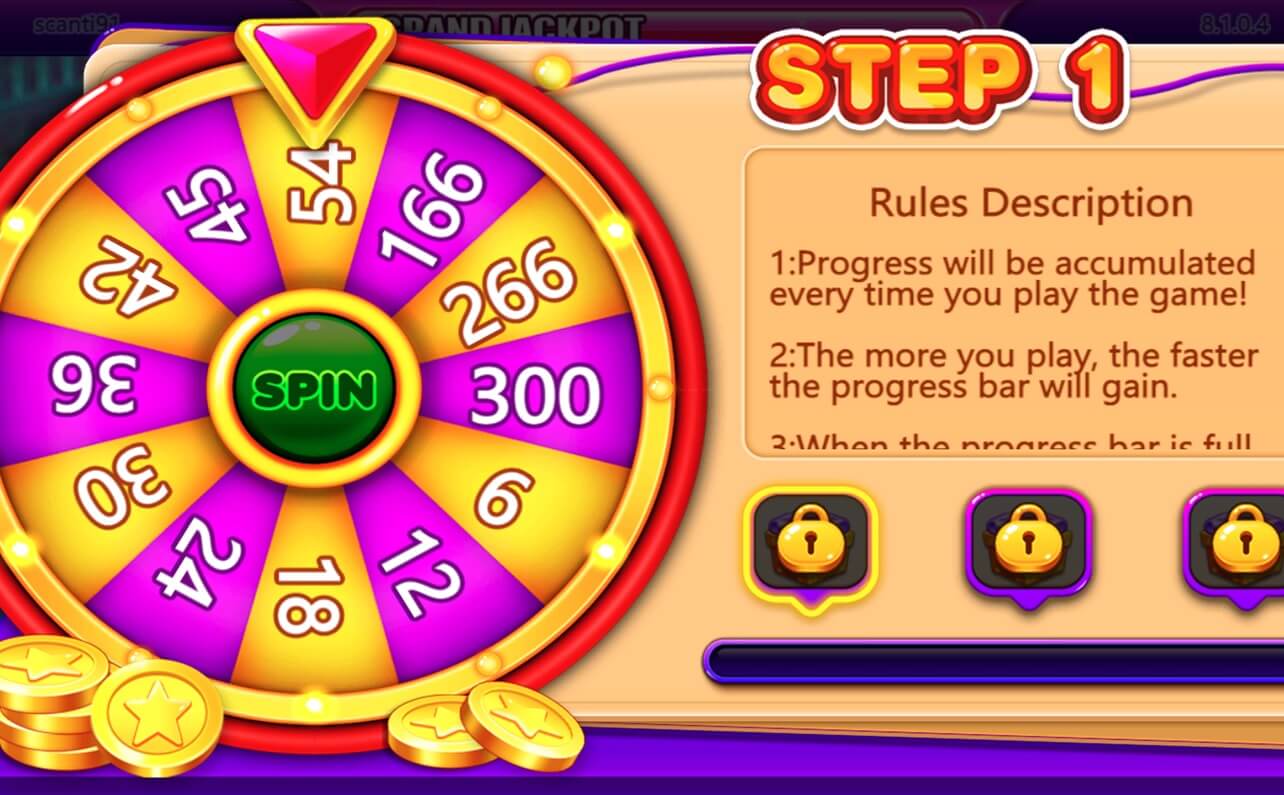 Wagering Requirements & Bonus Rules
There is no mention of wagering requirements or bonus rules on the BitPlay Vblink bonuses, but there are certain things you should expect.
First, wagering requirements are standard on the offers you find, and even when there is no wagering requirement, you'll still need to play with free SC at least once before they become available for withdrawal.
Other notable bonus rules to look out for include the minimum and maximum bets, game restrictions, and bonus expiry.
Tips for Using the Vblink No Deposit Bonuses
To make the most of your Vblink no-deposit bonuses, these simple steps can help:
Test New Games: If you're new to online casino games, or want to test a new title, then using your no-deposit bonus is the best way to go. With the bonus funds, you can learn about the gameplay and payout of different games and determine what is right for you.
Play Games with High RTP and Low Volatility: Finding an online casino game with high RTP is great when using a no-deposit bonus since these titles have better payouts over time.
Try out New Strategies: One of the best ways to use your no-deposit bonus is to test out any new gaming strategy you come up with without putting your own money on the line. This is an excellent option to remain consistent in your winnings on skill-based casino games like Poker or Blackjack.
Use it to Learn About the Casino: A no-deposit bonus is the best way to learn more about the Vblink casino service. These bonuses allow you to experience everything the casino offers and decide if it's the right platform for you – before you start purchasing coin packages with your money.
What is Vblink
🎰Vblink Casino
🏛️Owner
-
🌐Official Website
https://vblinkonline.com
🌐Game Website
www.vblink777.club
🎲Games
Slots, Blackjack, Keno, Fishing Games
💵Currencies
Gold Coins and Sweeps Coins
💰Redemptions
✅Yes
📱Accessibility
Website, iOS app, and Android app
🤝Sister Sites
Orion Stars, Riversweeps, Ultra Panda, Fire Kirin, Game Vault, and more
🎰Alternative Sites
Stake.us, WOW Vegas, Fortune Coins, Pulsz Casino
Vblink is a sweepstakes casino whose service caters to the needs of internet sweepstakes cafes. As a result, it's common to find agents or aggregator sites where you can register for an account.
The casino has ties to Orion Stars and offers slot games, table games, and over 20 unique fishing games, including Sponge Bob, Daily Fishing, and Ocean King 3 Plus Crab Avengers. There is an online web app to access its online gambling games, but you can also get a mobile app for your Android or iOS device if this is a more convenient option.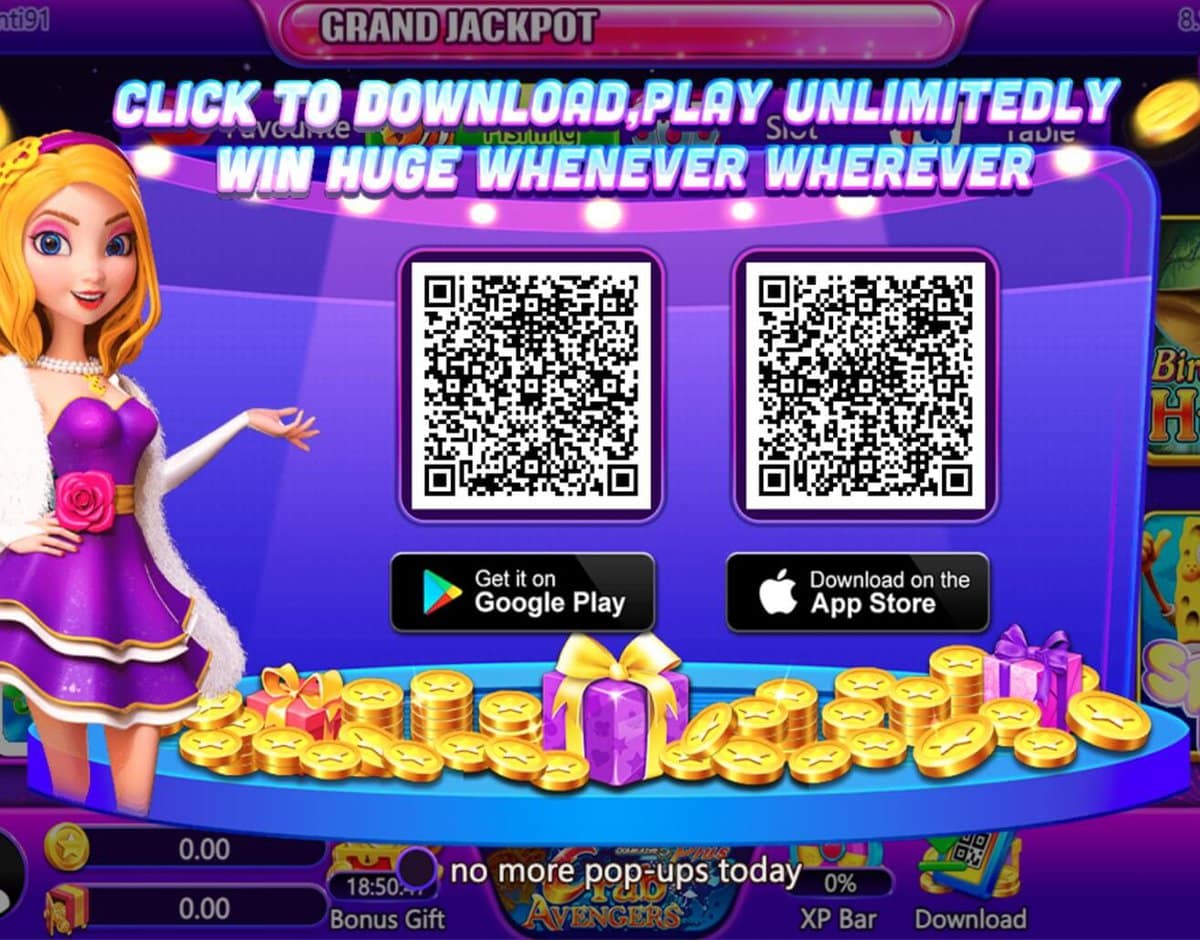 When considering if Vblink is a legit casino, we have our reservations since there is limited information on the games on the app, and players may have issues with redemptions from the casino.
Reasons we don't endorse Playing at Vblink
Vblink may be gaining popularity, but there are several reasons why it won't be able to match the standard of some of the best US sweepstakes casinos, including the following:
Vblink doesn't support registrations on its app, so players have to depend on distributors or aggregator sites like BitPlay or Sweepstakes.mobi.
Choosing a random distributor to register with can have huge risks. Vblink acknowledges the dangers and dissociates itself from any problem players may encounter.
There have been complaints and comments by other players on Trustpilot indicating that winnings may not be paid out to players who try to redeem cash prizes.
Its app is unsecured and not in the official stores, with several videos online showing coin hacks for players to use.
Bonus Summary
For sweepstakes lovers, Vblink is a casual and fun option thanks to the $5 no-deposit bonus you can get and an excellent supply of fish games. However, you need to look at its safety features to see the issues with this casino.
The fact that it doesn't allow you to register on its app and tells players to register with distributors at their own risk is a red flag.
To avoid issues with payments or withdrawals on Vblink, you can opt for other trustworthy sweeps casinos. Some of the best sweepstakes casinos on our list offer online slots, fish games, and massive no-deposit bonuses, such as: