Ace Book is a brand-new sweepstakes gaming platform from the manufacturer of Vblink and UltraPanda. They offer 50 + in-house games, including slots, keno, and fish games. At Ace Book, you can win real cash prizes in 48 US states and play either from your browser or download the iOS or Android app.
Pros
iOS and Android app
Real cash prizes
Exciting fish games
Available in virtually all US states
Cons
Based offshore
3rd party agent model
Questionable legal status
Games could be rigged
Ace Book is just another shady sweepstakes gaming system to come out of China with untested and likely manipulated games. Ace Book is not a safe platform, and you can't trust them to honor payments and safeguard your personal data. That is why we recommend you instead register at these sweepstakes casinos, which offer secure payment methods like PayPal and online bank transfers, use encryption, and provide games from top developers like NetEnt:
If you are already familiar with gaming platforms like Vblink and Fire Kirin, then you already have a good idea of how Ace Book operates. But if you are new to these systems, then stick around as we delve into Ace Book's sweepstakes games, bonuses, payments, and registration process!
Information About Ace Book Sweepstakes Casino
Ace Book was launched in 2023 and is run by TAS Company and based in Guangzhou, Guangdong, China. TAS Company is famous for creating similar sweepstakes gaming systems, Vblink and UltraPanda.
Ace Book has 50 + in-house slots, keno, and fish games, as well as a range of bonuses, including daily login and an impressive progressive jackpot. They have a mobile-optimized site + an iOS and Android app, which, while they claim it is available from the App Store and Google Play, is only accessible via a dodgy file download link.
🎰Ace Book Sweepstakes Casino
🌐Website
https://playacebook.com
www.playacebook.mobi
🧑‍💻Service
Gaming System
🎲Games
50 + slots and fish games, keno, roulette
🎁No Deposit Bonus
N/A
🤑Promos
Daily login bonus, progressive jackpot, spin the wheel
💵Currencies
Sweeps coins
📱Mobile Access?
iOS + Android app
🤝Sister Sites
Vblink and UltraPanda
📜Meets Sweepstakes Legitimacy Criteria?
❌No
🇺🇸 Available in
All US states except Idaho and Washington
💳Payments
Cash App
How Ace Book Sweepstakes Works
Ace Book Sweepstakes works a little differently from a sweepstakes casino because it is a gaming system. Ace Book doesn't deal directly with players and just provides the platform and games. Independent agents are in charge of signing players up and handling payments, customer support, and bonuses.
You sign up through a 3rd party agent who then gives you login details and adds credits, also known as sweeps coins, to your account. You can use these credits to play different casino-style games. Then, via your agent, you redeem your credits for cash at a rate of 1 to 1 via Cash App.
Ace Book is able to offer casino-style games and real cash prizes without a license and in states where online casinos are banned because you're playing using a virtual currency that is being gifted to you for free. Also, your agent is deciding to give you a prize rather than the sweeps coins actually having any monetary value.
However, it is still very questionable whether Ace Book is doing enough to operate as a sweepstakes site, and there is a reason why they are not based in the US.
How to Set Up an Ace Book Sweepstakes Account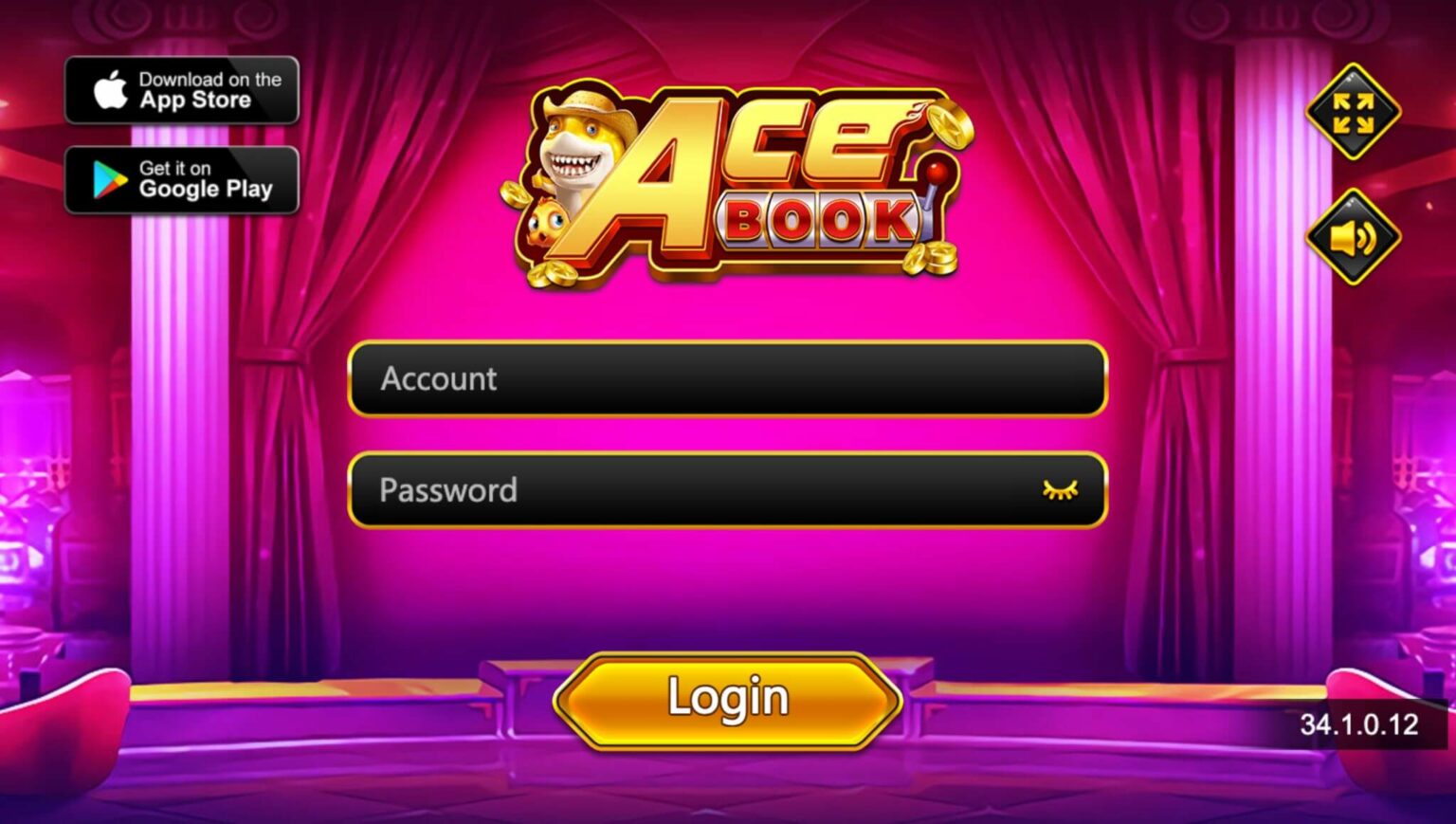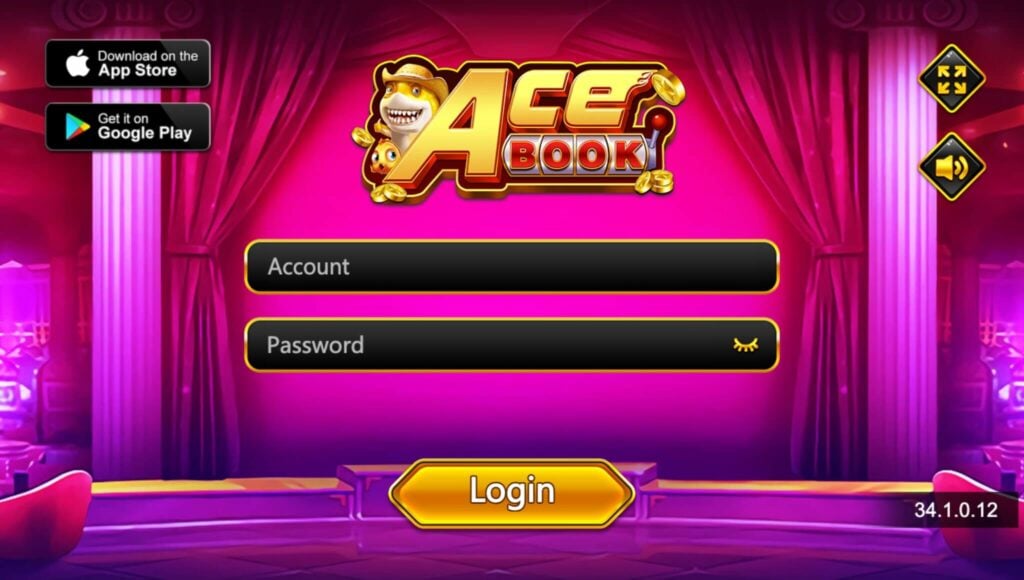 Do you want to tempt fate and play at this shady sweepstakes casino? Then, to get started, you need to:
Go to https://playacebook.com and click Player Registration at the top of your screen
Fill out the form and write a message saying you want to create an account
An agent will message you and provide you with login details
Go to www.playacebook.mobi and sign in
Once you log in, you will enter the Ace Book Sweepstakes Casino and have instant access to 50 + games. If you are lucky, your agent will add some free sweeps coins to your account, and you can start playing right away. To add extra sweeps coins to your account, you will need to send money to your agent via Cash App (we will cover that process in one of the sections below).
Ace Book Sweepstakes App Download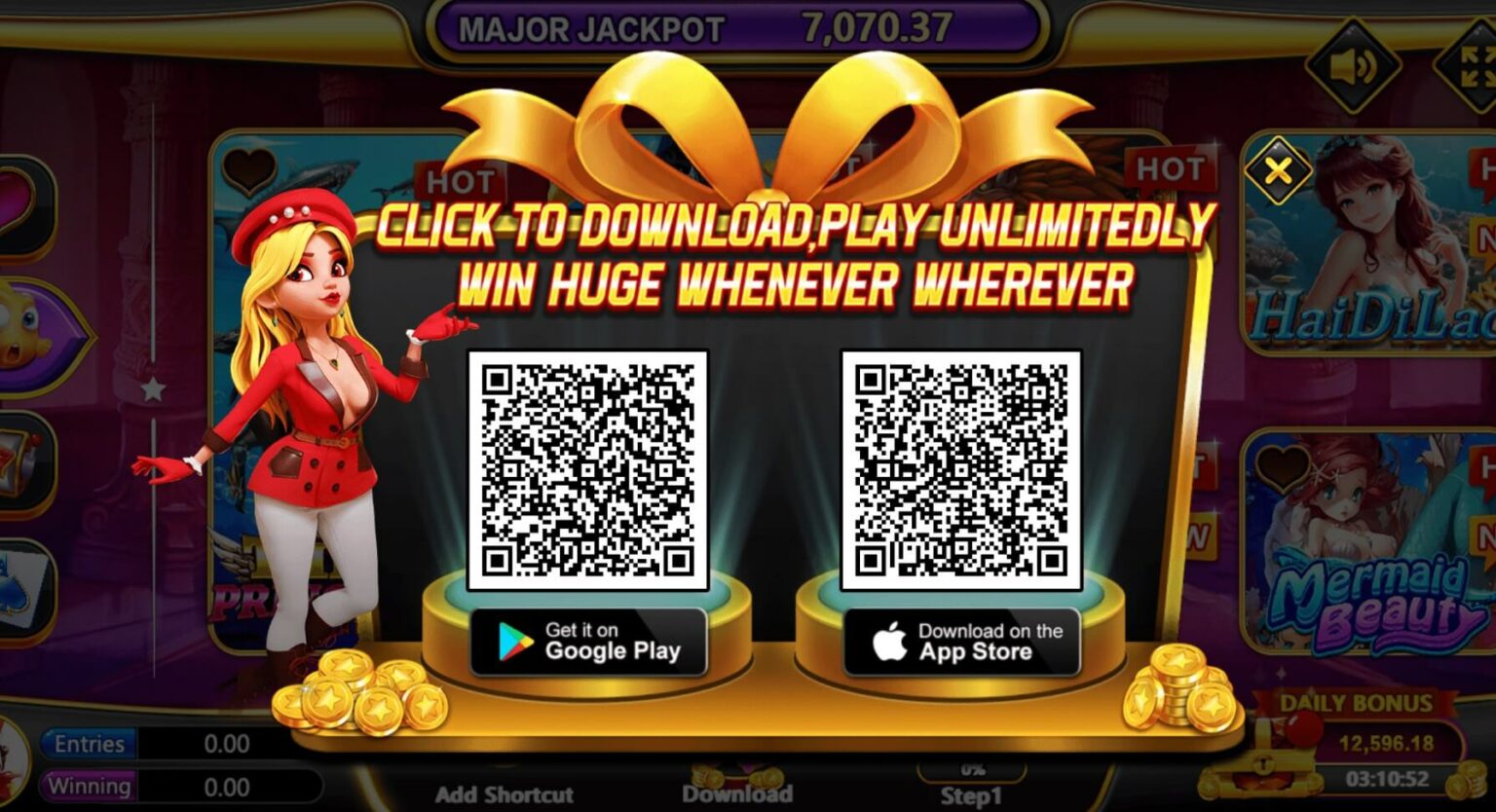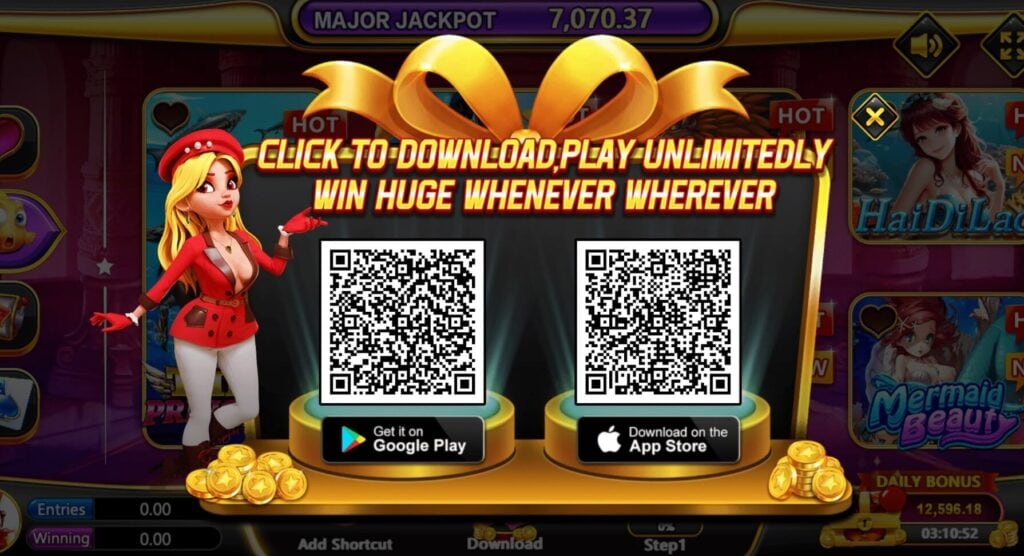 If you don't want to play on your phone's browser, you can download the Ace Book Sweepstakes iOS or Android app. While the Ace Book claims its files are available on Google Play and App Store, this is not the case. To access the Android app, you need to download a dodgy APK  and disable Google Play Protect, which puts your device at serious risk of being infected with malware.
Likewise, to install the iOS app, you need to manually install the file and then go to device management on your iPhone, click on China Mobile Group Jiangsu Company Limited, and hit trust. We don't know about you, but nothing says trustworthy like "China Mobile Group Jiangsu Company Limited", yikes! If you want to keep your mobile malware-free, stay well away from the Ace Book app.
Ace Book Sweepstakes No Deposit Bonus
Ace Book Sweepstakes currently does not have a no deposit bonus. However, this is because the gaming system is brand new. Once there are more agents advertising Ace Book, expect them to offer a no deposit bonus ranging from $2 to $20. Agents have the freedom to create their own no deposit bonuses, so before you sign up, negotiate with them and see if they will top up your account with free sweeps coins.
Ace Book Sweepstakes Promo Codes & Bonuses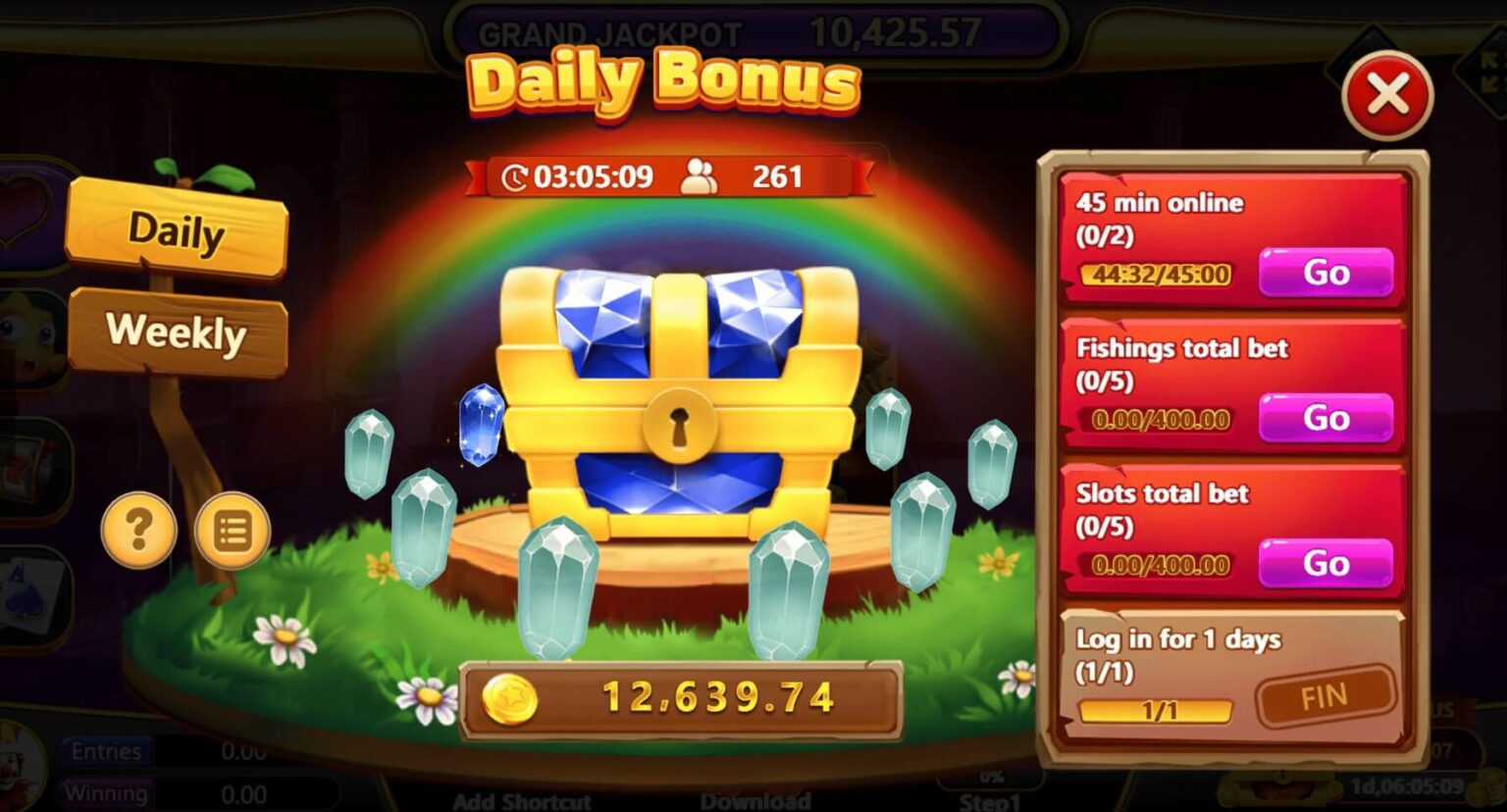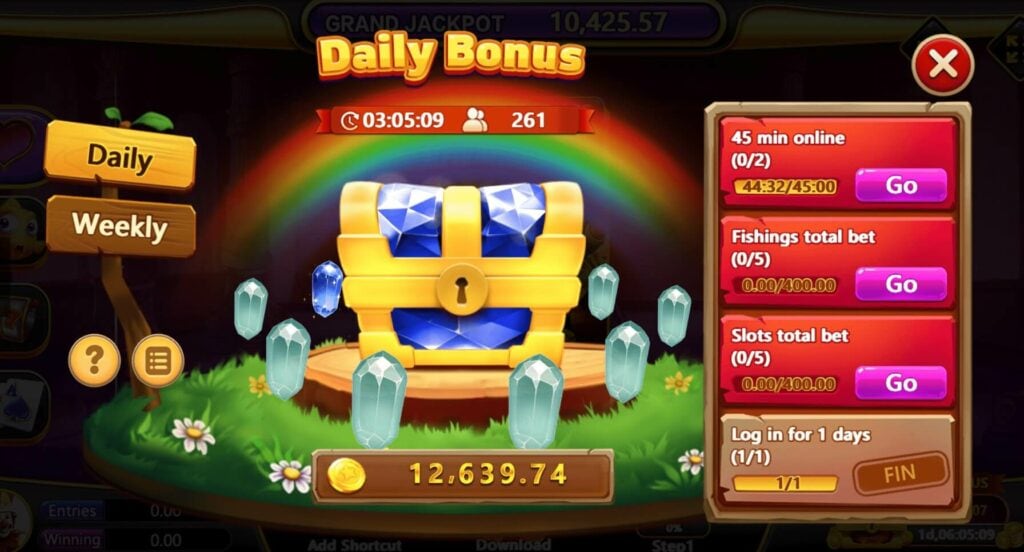 While Ace Book Sweepstakes doesn't currently have a no deposit bonus, they do have some other bonuses which you can claim to boost your winnings, including:
Daily login bonus – Once a day, you will receive 1 sweeps coin. To claim this bonus, just log in to your Ace Book account, tap the daily bonus icon, and hit the claim button.
Weekly login bonus – If you sign into your account and claim the daily bonus every day for a week, you will receive extra sweeps coins.
Progressive Jackpot – Ace Book has a progressive jackpot that triggers randomly when you are playing games. The jackpot continues to grow until a player wins and then instantly resets.
Spin the wheel – Every day, you can spin the lucky wheel and win sweeps coins. The wheel is 100% free to spin, and there are hundreds of free sweeps coins up for grabs!
Ace Book Sweepstakes Games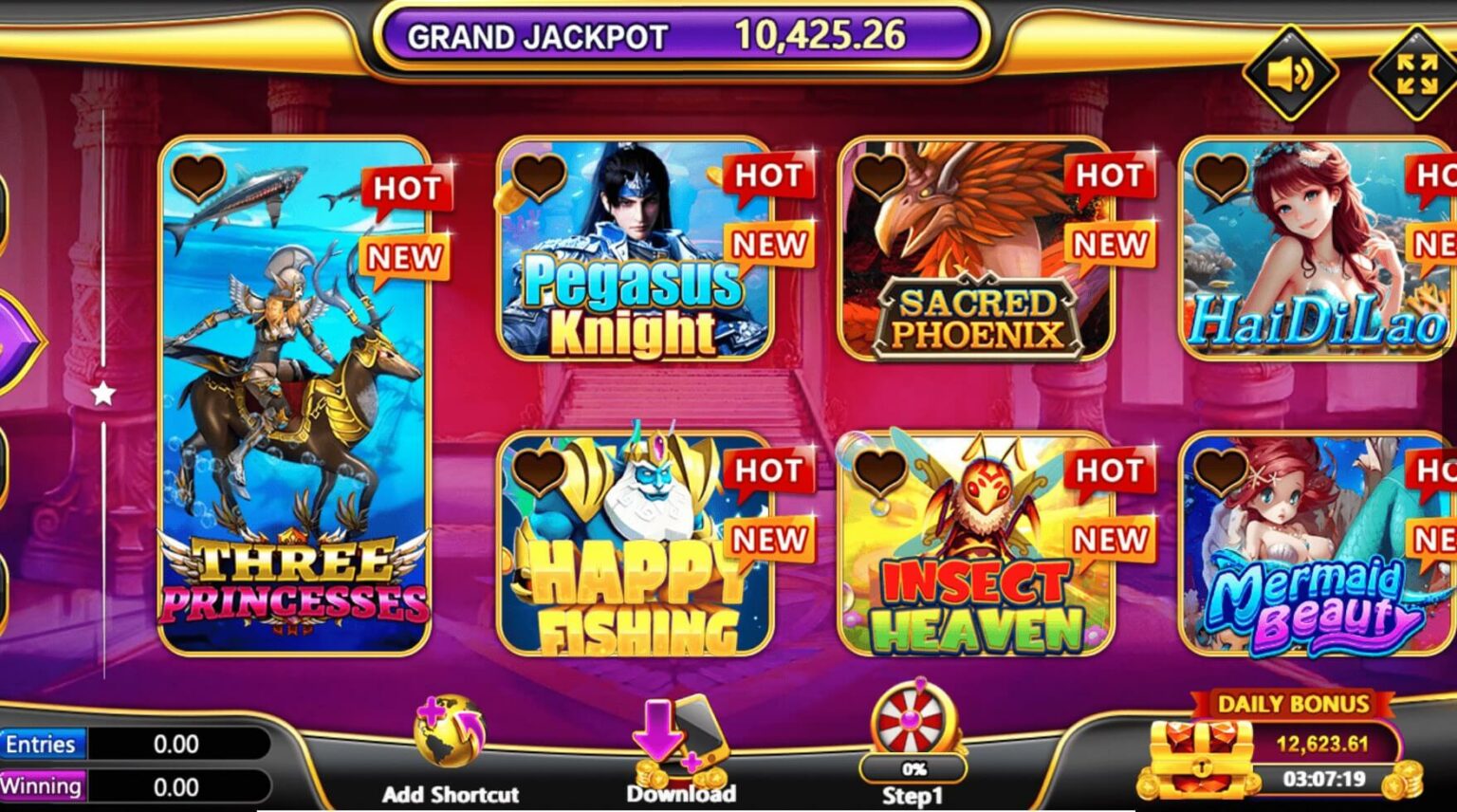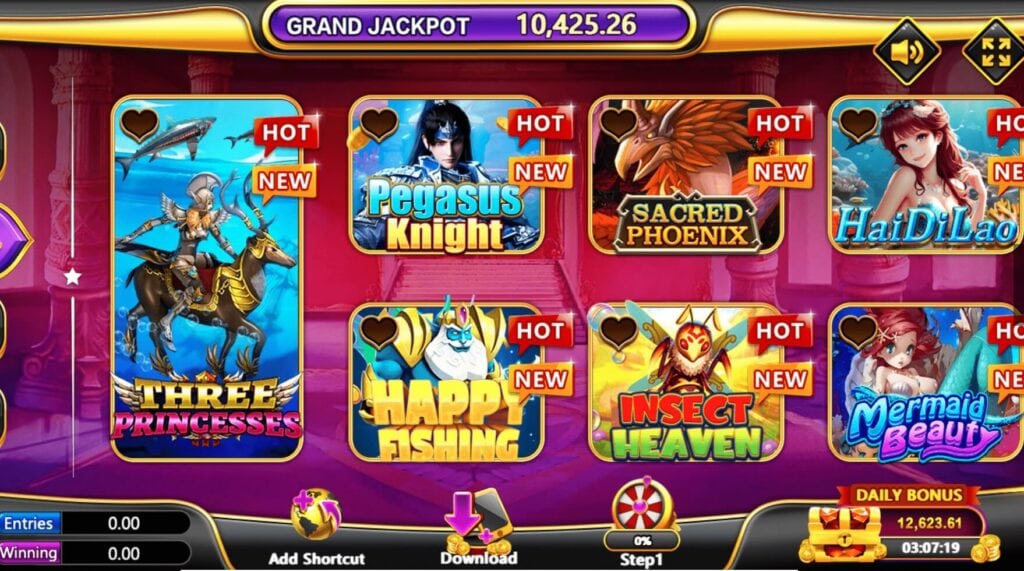 Ace Book is not turning any heads with its small 50-ish-strong casino game library filled with budget slots. But we do have to admit some of their fish games are fun.
Slots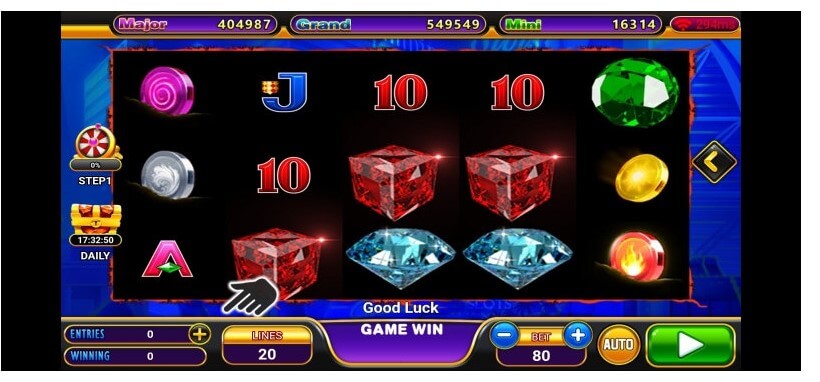 If you like boring basic 5X3 slot games, then Ace Book will be right up your alley. The games lack modern features like Megaways or cascading reels, but you can claim the odd free spins bonus, and there are three progressive jackpots available. Here are some of the slots available at Ace Book:
Mermaid Beauty
Panda Magic
Sea Realms
Bingoink
God of Wealth
God of Wealth 2
Aladdin
African Wildlife
Fish Games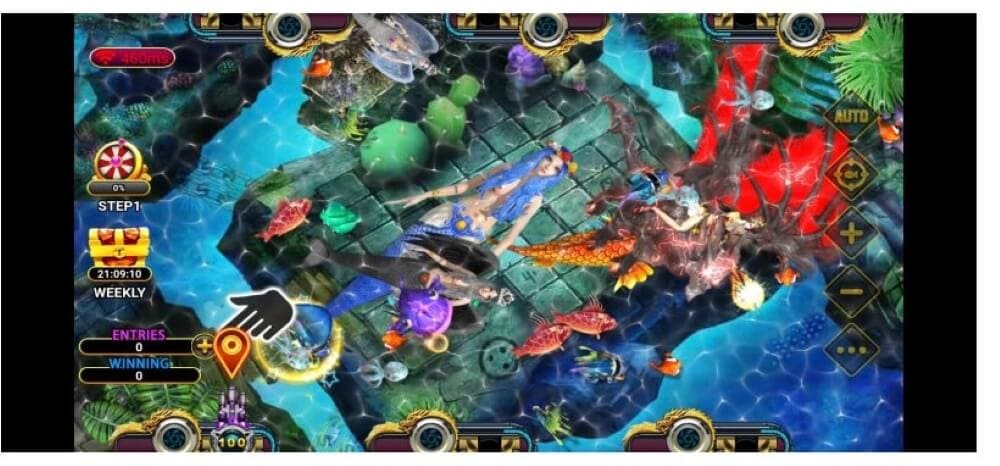 Dodgy sweepstakes gaming systems definitely have the best fish games, and Ace Book is no different. They have 10 + fish games with all kinds of themes – you can go from hunting fish to dragons to mermaids. They have impressive graphics, and 500x wins are possible. Unfortunately, you can't find verified RTPs for any of them. Here are some of the fish games available at Ace Book:
Happy Fishing
Pegasus Knight
Paradise
Three Princesses
Sacred Phoenix
Fire Dragon
Other Games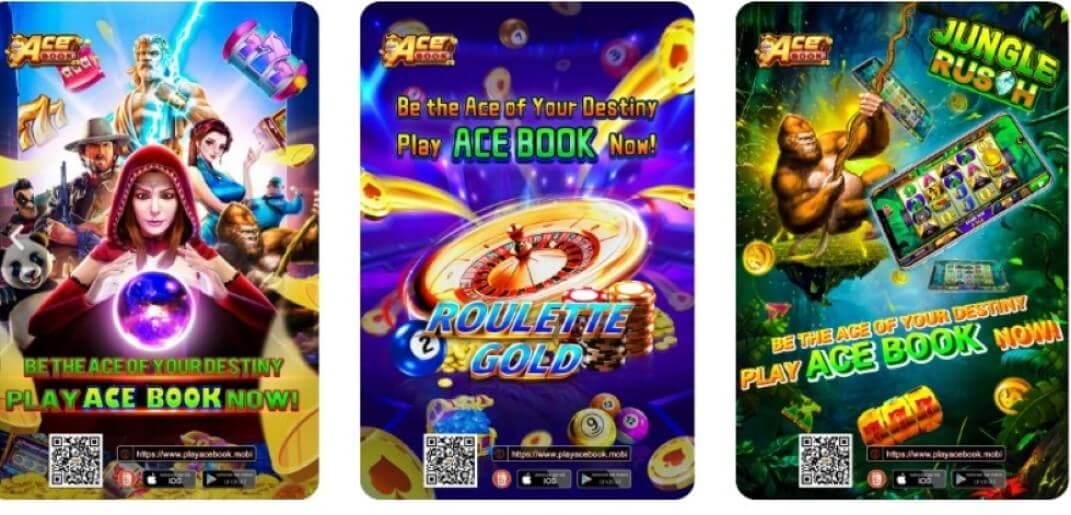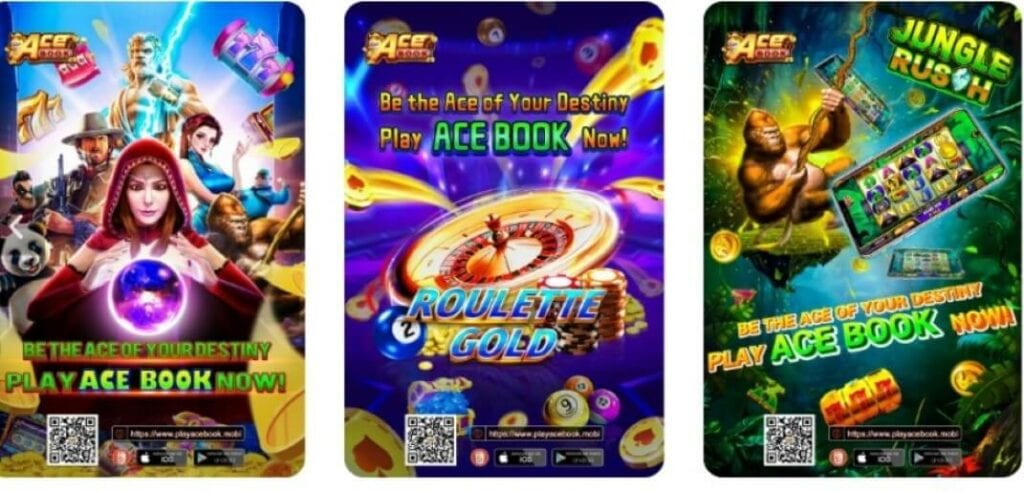 99% of games at Ace Book are either slots or fish games, but they do have a sole online roulette game and a keno game. These games are as advertised and look like your standard online roulette and keno you find at other sweepstakes casinos. However, like all Ace Book games, they are untested, and you can't trust they are fair.
How to Add Money at Ace Book Sweepstakes Casino
To add money at Ace Book Sweepstakes Casino, you need to contact your agent, typically through Facebook, WhatsApp, or Telegram, and tell them you want to purchase credits. The agent will then send you their $Cashtag. You will need to sign up to Cash App and transfer the money to your agent – there's no traditional way of adding money via secure payment methods.
Once you have completed the transaction, take a screenshot and send it to the agent. They will then add the credits to your Ace Book account. This is a straight-up terrible way to make purchases because you have to trust some random agent on the internet to honor your transaction. Also, Cash App payments are non-reversible, making them perfect for scamming.
At legit sweepstakes casinos, the purchase process is very similar to depositing at an online casino. You simply enter the amount of gold coins you wish to purchase and then enter your card or bank details.
Ace Book Sweepstakes Payouts
At Ace Book Sweepstakes Casino, payouts are also done via Cash App. You need to once again message your agent and tell them your account ID, full name, and the number of credits you wish to redeem your $Cashtag. Then, the agent will send the money to your Cash App account.
Many sweepstakes casino agents will often ignore player redemption requests, especially if you won a significant sum of money. There are too many agents out there who are running Ponzi schemes where they try to receive as many player deposits as possible and only payout until they have gathered enough players' funds and then suddenly disappear.
Is Ace Book Sweepstakes Casino Legit?
Ace Book Sweepstakes Casino is not legit. They are run by the same people behind other shady sweepstakes gaming systems like Vblink and UltraPanda. Here are some of the problems with Ace Book sweepstakes:
The company behind Ace Book, TAS Company, is based in China, while legit sweepstakes sites are legally mandated to be based in the US.
All of Ace Book's sweepstakes games are produced in-house and have not been independently tested, so they could easily be rigged or have atrocious RTPs.
You can't sign up directly and instead have to go through an agent. It is easy for these agents to scam you as they only accept payments by Cash App, they are anonymous and often based off-shore.
Ace Book only processes payments and redemptions via Cash App, where all transactions are non-reversible, and Cash App does not help you if you have been scammed.
Ace Book Sweepstakes Ratings & Alternatives
Ace Book Sweepstakes is bad news. Until they get their games eCORGA certified, move their operations to the US, and add secure payment methods, we recommend avoiding them. Luckily, these sweepstakes casinos offer a safe gaming experience and feature hundreds of free sweepstakes games like slots, table, fish, and live dealer titles from licensed developers!