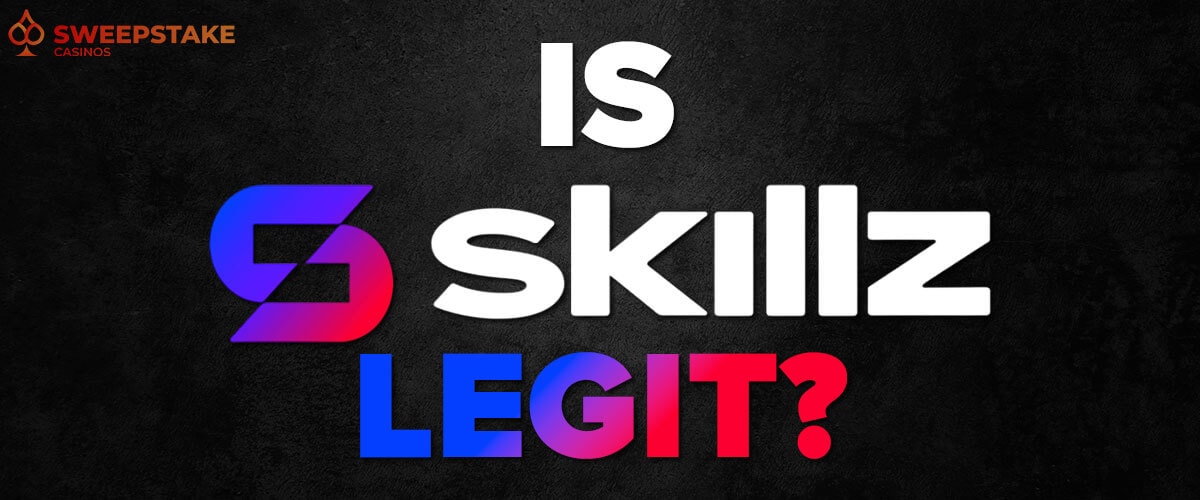 Skillz is an esports gaming platform that hosts dozens of skills-based games and allows you to battle against other players in real-money tournaments ranging from $0.5 all the way up to hundreds of dollars. Skillz has a mixture of arcade, puzzle, card, and board games, the most popular titles include Blackout Bingo, Bubble Shooter, Solitaire Cube, Dominoes Gold, and Yatzy Cash.
Skillz online gaming platform offers cash prizes in 45 US states, with the exception of Arkansas, Connecticut, Delaware, Louisiana, and South Dakota. They don't need a license as their games are considered skill based, unlike casinos that offer games of chance.
Despite Skillz sounding like a fun way to earn money by playing mobile games, the platform has some serious issues, including super high tournament fees, painfully slow withdrawals, and an unfair matchmaking algorithm. Players often wonder if Skillz is legit and whether it actually pays out as a result. We will pull back the curtain on this online gaming platform and determine whether it is legit or not!
Users who are fed up with Skillz should check out these similar sites:
How We Verify Skillz Games Legitimacy
To determine whether or not Skillz is legit, we start by performing background research on the app. We look at their legal situation, like whether they are complying with regulations or have had any legal breaches.
We pour through player reviews and identify certain problems that users are frequently occurring and also what the app is doing right.
Then we download the app, thoroughly test the games for ourselves and try out depositing and withdrawing.
Our comprehensive multi-faceted review process allows us to eliminate bias and really assess the Skillz gaming platform.
All You Need to Know About Skillz Games

Skillz was founded back in 2012 and is a mobile gaming platform that lets you play games against other players and win real money.
Basically, you enter tournaments (heads up, brackets, multiplayer) where you pay a tournament fee, and if you win, you scoop the prize pool. They host games from 3rd party developers, including everything from bingo to solitaire to dominoes. You can deposit money via several banking methods including Apple Pay, credit/debit card, and PayPal.
However, they only process withdrawals via physical checks, which take up to 6 weeks.
🎰Skillz Games
🏛️Founded
2012
🤵CEO
Andrew Paradise
💵Real Money
✅Yes
🎲Games
500 + real money games (Solitaire Cube, Blackout Bingo, 21 Blitz, Pool Payday, Dominoes Gold, Big Cooking, Bubble Cube 2, Tetris Clash, Bubble Shooter Arena
📱Mobile App
iOS + Android
💳Payment Methods
Deposits: Credit/debit card, PayPal, Apple Pay
Withdrawals (Profit): Check via mail
⏱️Payment Processing Speed
Instant deposits, withdrawals via mail up to 6 weeks
How Does Skillz.com Work?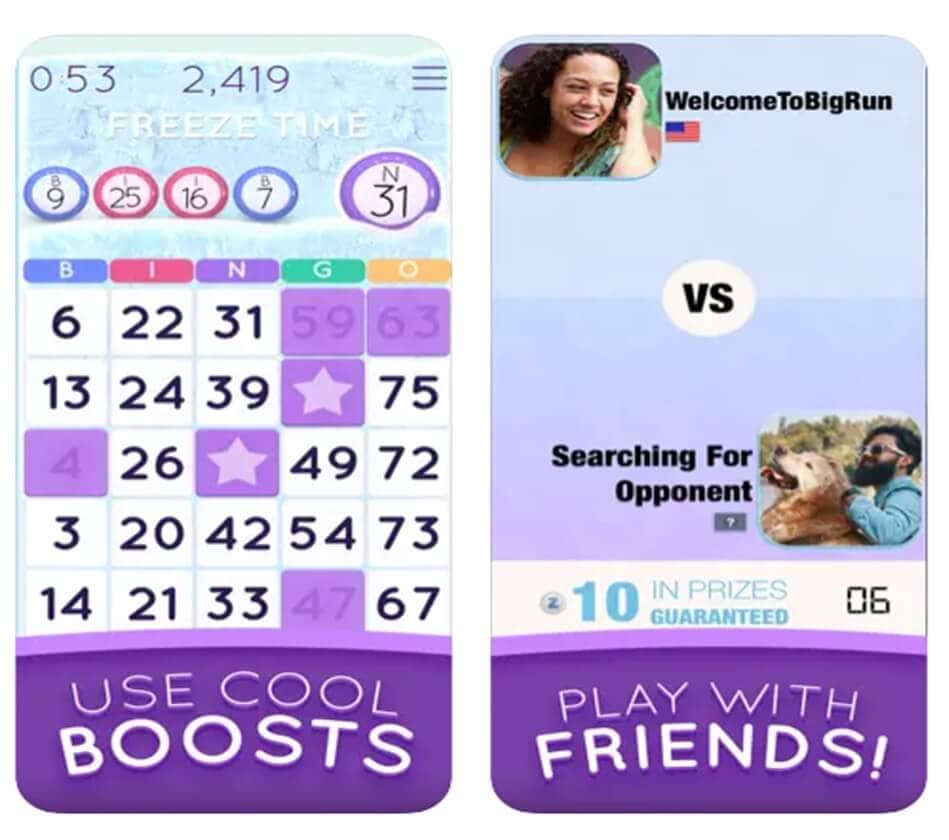 Skillz is an esports gaming platform that hosts different skill-based games. How it works is you:
Select a game, for example, Blackout Bingo
Pick a tournament, for example, a heads-up tournament where you compete against one other player
Pay your entry fee, for example, $120, and $100 goes into the prize pool
Play against your opponent
If you are successful, you receive your entry fee back and your opponent's entry fee minus Skillz' rake. So if you played a $120 game of Blackout Bingo and won, you would take home $200 ($240 – $40 rake that goes to Skillz).
An important factor to consider is you can't choose your opponent in tournaments. Skillz Games uses a matchmaking algorithm that connects you with other players of a similar skill level. This can seriously affect your win rate because you aren't able to hunt fish (inexperienced players) like you would on a poker site. In skill games, pros usually make their money playing games against players they have a significant edge on, but Skillz's algorithm explicitly attempts to prevent this.
As you can see, it is very different from social casinos, as instead of playing games against the house or playing a slot game by yourself, you are battling against a real player. This adds a great competitive element to your gaming experience, and you know you aren't competing against some super unbeatable bot.
The other big difference compared to social casinos is the lack of house edge. Skillz Games doesn't make its money by designing the games to be unbeatable over the long run. Instead, they make their money by charging tournament fees. Unlike casino games, if you play Skillz games optimally and outperform your opponent, you will win every time.
✅Pros Of Skillz Games
Play against real users across the US and win cash prizes
Play exciting skill-based games like Blackout Bingo, Bubble Shooter, and Solitaire Cube
If you are an elite player, you can earn some serious side cash
❌Cons Of Skillz Games
You need to risk your money to enter mobile gaming tournaments and win cash
Matchmaking algorithm which prevents you from racking up easy wins
Numerous players are cheating, and Skillz is slow to ban them
Are Skillz Powered Games Rigged?
Skillz games are not rigged. All Skillz-powered games have undergone strict testing to prove they are fair and skill-based. As it is a public company, they have had to demonstrate to regulators that their games are legit, clearly games of skill, and that the tournaments hosted on the app are fair and being played by actual players and not bots.
Is Skillz Games Legal in the USA?
Skillz is legal in 45 US states, with the exception of Arkansas, Connecticut, Delaware, Louisiana, and South Dakota.
Skillz is able to offer real money tournaments because they have convinced regulators that their games are skill-based. There is specific state legislation that allows for money skill games and tournaments while outlawing real money games of chance.
For the moment, regulators are satisfied that Skillz is not a gambling app, but they are definitely pushing the boundary, and in the future, don't be surprised if they run into some legal issues.
Skillz Banking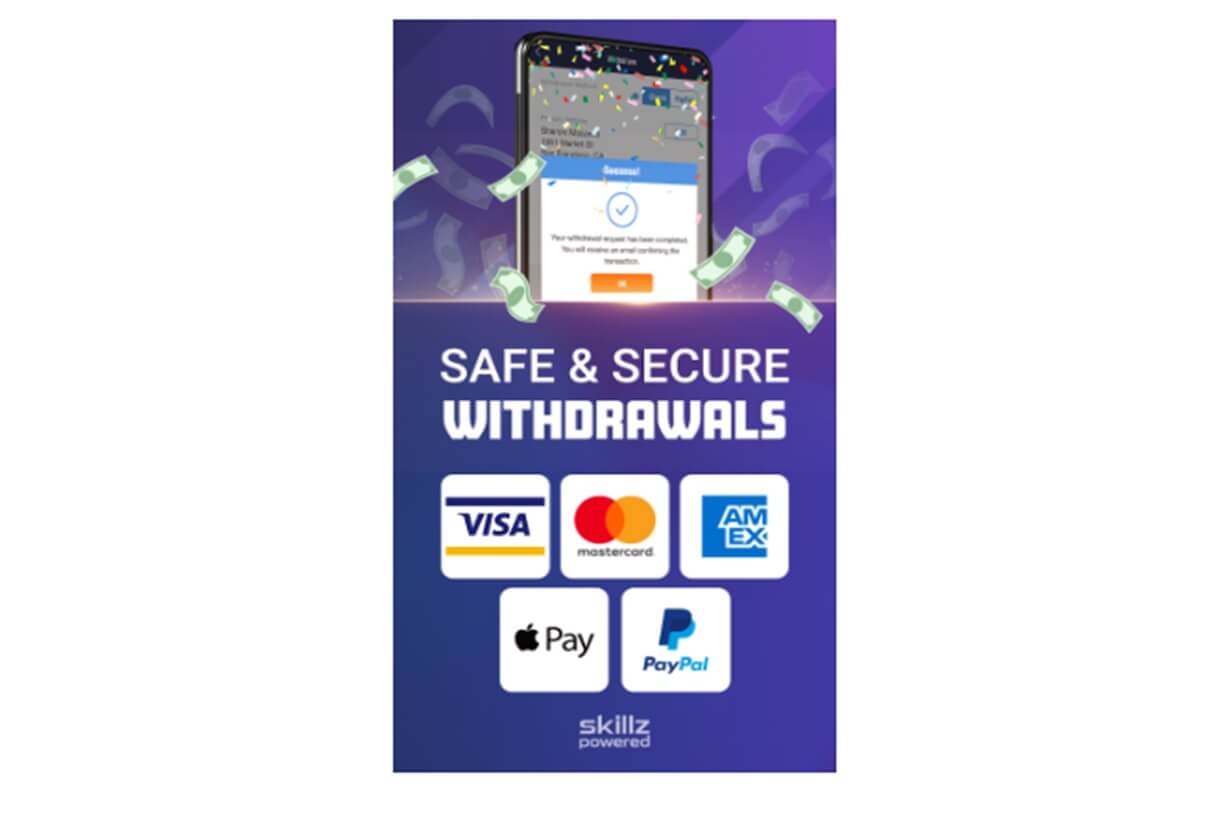 You can deposit money instantly at Skillz Games via:
PayPal
Apple Pay
Credit/Debit Card
If you are withdrawing equal to or less than your original deposit, then you can cash out via your original payment method. PayPal withdrawals typically take 1 to 2 days, and credit/debit card cashouts take between 3 to 5 business days. There is no minimum withdrawal limit; however, if you cash out less than $10, you will be charged a fee.
If you are withdrawing more than you deposited, then the only payment method is a check in the mail. These checks take up to 6 weeks to arrive.
Does Skillz Really Payout Money?
Skillz does pay out real money, however, if you try to cash out a profit (more than you deposited), they will send you a check in the mail. It can take over 6 weeks to get your check. To speed up the process and get your check within 1 week, you can become a Black Tier Player by earning 800,000 Ticketz in a one-month.
Most players report that their Skillz Games checks do eventually arrive, and they had no issue cashing them. However, 6 weeks is a crazy long time to receive your winnings, especially when there are sweeps casinos where you can get winnings within 48 hours straight to your bank account.
Is Skillz Online Gaming Platform Legit? Reddit & Public User Reports
Many Skillz players have complained about the app's unfair matchmaking algorithm, which they claim prevents you from racking up easy wins. Essentially the algorithm is constantly monitoring your game performance and pairing you with players who are of similar skill. The result is it becomes incredibly hard to win more than 60% of matches, which is required if you want to profit.

Some people claim this is done intentionally so players can continue playing and don't go broke too quickly, as Skillz makes its money from fees, unlike a casino that gets to keep all of a player's losses. For example, if a new player signs up and plays 10 X $120 games, loses them all and becomes frustrated, and deletes the app, Skillz has only made $200 from this player (10 X $20). However, if this same player plays 50 X $120 games and wins 24, they have lost the same amount of money ($1200), but Skillz has earned $1,000 (50 X $20). It is in Skillz's best interest to keep players as close to a 50/50 win percentage as possible.
One disturbing Reddit thread we came across was a post from a player who claimed to have lost $10,000. They appeared in despair as they tried over and over again to win back their lost money but ended up in a massive hole. They came to the conclusion that the games are unfair and had been suckered into playing by the whole Skillz is not gambling and is an easy way to win extra money.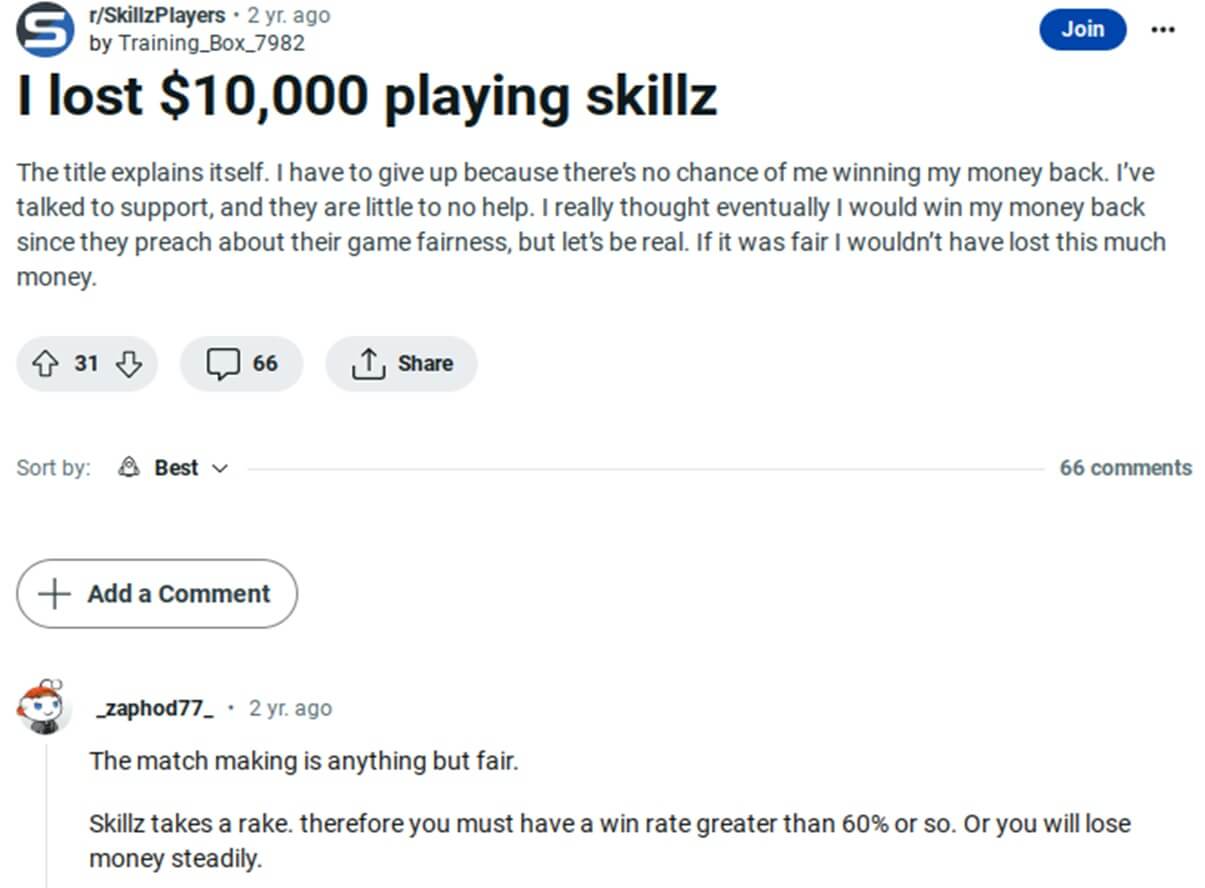 Another common issue players have is getting their accounts banned without any warning. Players claimed they would go on nice winning streaks only to have Skillz shut down their accounts and offer no explanation.
Also, players are not happy about having to wait 6 weeks to receive their winnings via check in the mail. It looks like Skillz is pretending to create a platform where players can easily win real money prizes and cash out, but in reality, they are trying to restrict winning players.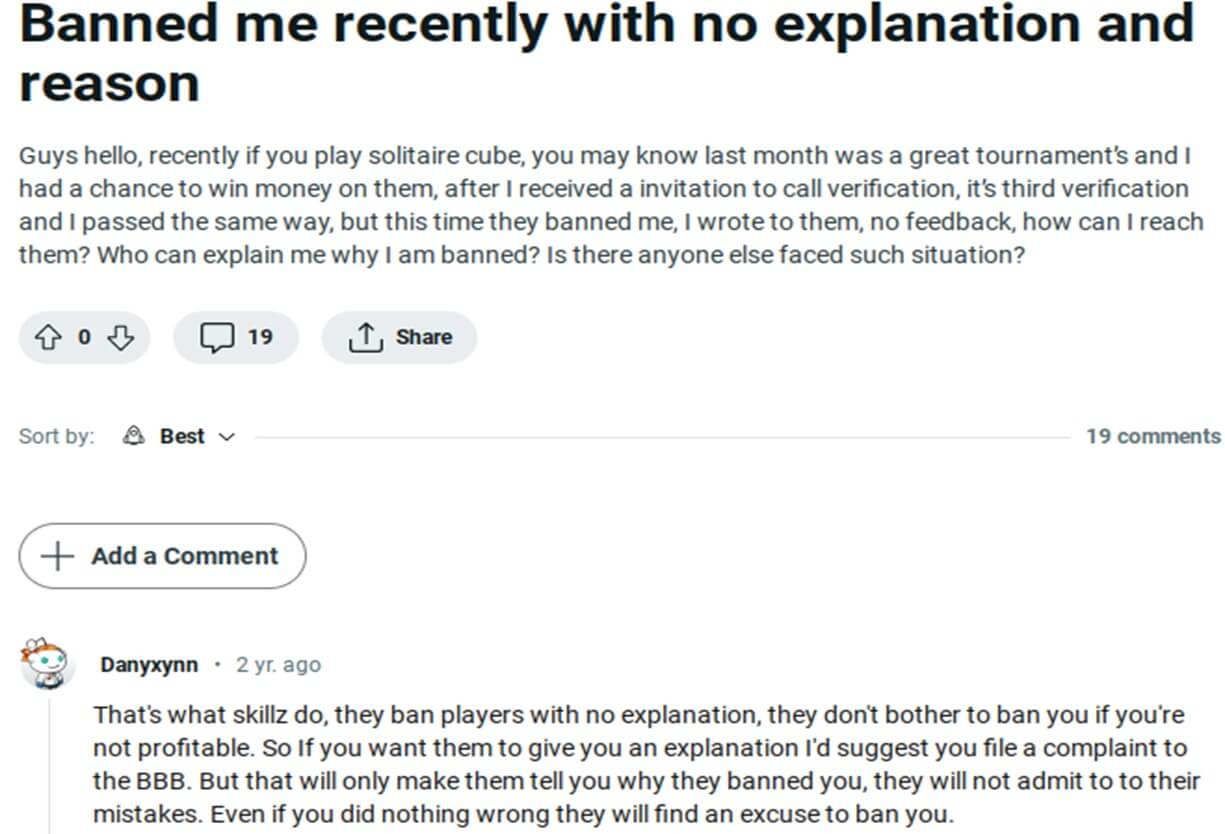 Is Skillz a Scam?
There are a lot of angry former players who have lost money and are convinced that Skillz is a scam. However, they can't come up with any proof and just come across as sore losers and conspiracy theorists.
Even though Skillz is not a scam, the company has definitely employed some shoddy marketing. Their whole schtick was that you could play fun games on your mobile and win easy money. Unfortunately, the reality is that the vast majority of Skillz players will not only fail to earn money, but they will end up with a hole in their pocket.
Can You Win Big on Skillz Games?
Skillz claims to pay out $60 million in monthly prizes, which sounds impressive until you find out they also claim to have 30 million + monthly players, that's only $2 per player! Unfortunately, the vast majority of Skillz players lose money, and if you don't have strong bankroll management, you can quickly burn through a lot of cash. Just wait until you lose a bunch of $1 tournaments in a row and say YOLO and try a $100 tournament!
Even though you are unlikely to rack in big money on Skillz games, there are some players who have mastered the games. Here are some tricks they use to outsmart their opponents:
Specialize in a particular game – As the saying goes, jack of all trades, master of none. To get an edge on your opponents, pick one game and constantly play it. Most players don't have the discipline to log thousands of hours on a single game.
Take some strategic losses – To game the matchmaking algorithm, you may need to throw some matches. When done correctly, you can artificially lower your player ranking and get paired with noobs who you can rack up easy wins against.
Play in free mode – Before you start playing cash tournaments, test out new strategies by playing in demo mode. Most beginners want to immediately play for real cash and then get surprised when they are crushed by more experienced players.
Should I Download the Skillz App?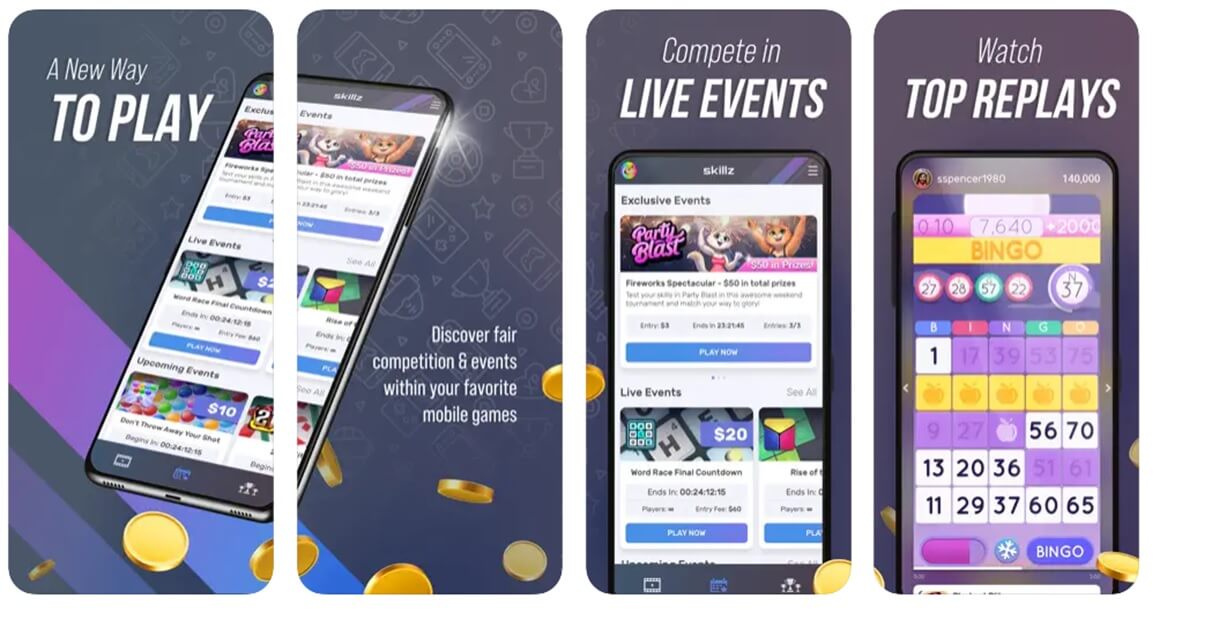 So how it works is you select a particular Skillz game and then download the app for that specific game from Samsung Galaxy Store or App Store. For example, if you want to play Blackout Bingo, search for it in the App Store and hit download. To get Skillz games on non-Samsung Android devices, you need to find the APK or sideload the app, which is not exactly safe and annoying. Another problem with the app is when you sign up, you will be assigned a random username. You need to manually link this to your Skillz account, otherwise, you can't access your balance and playing history.
Skillz games apps are overall well designed. They feature sleek graphics and are easy to navigate. They have thousands of reviews and overall positive feedback from players. For example, Blackout Bingo has almost 90,000 reviews on the App Store and a solid 4.5-star rating, with players commenting on the enthralling gameplay and constant cash tournaments.
Solitaire Cube is another highly rated Skillz game app with a 4.6 App Store rating based on over 90,000 reviews. Players are particularly fond of the range of prizes, exciting tournaments, sleek game graphics, and the highly responsive customer support team. Unfortunately, there does seem to be the odd crash.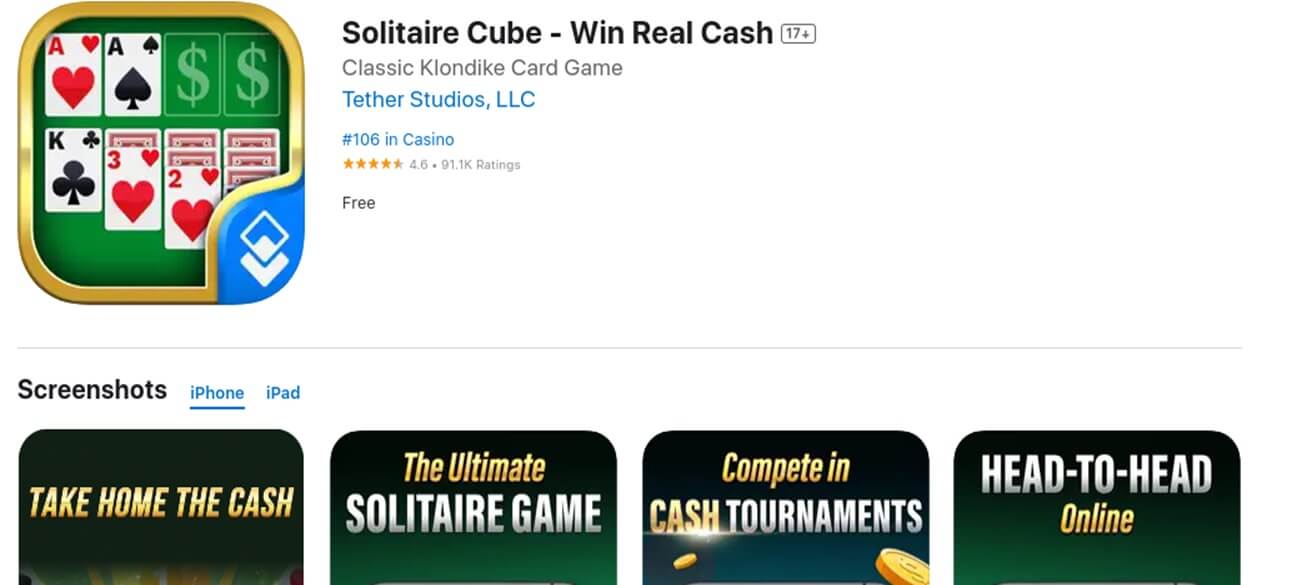 Skillz Lawsuit
Skillz is not a squeaky-clean company. As their share price exploded and then quickly collapsed back in 2021, a group of investors sued Skillz complaining that the company didn't reveal that they were losing users and were overemphasizing user engagement. The lawsuit was eventually tossed by the judge, who said there was a lack of evidence, but based on some of the shady Skillz ads we have come across, this company definitely does not mind exaggerating.
In another lawsuit, a former player sued Skillz and alleged that their games constitute gambling games in violation of California and federal law. This case is ongoing, and recently a judge ruled that it can not be settled by arbitration and that Skillz's terms and conditions contained substantively unconscionable provisions.
We think Skillz has some serious skeletons in its closet and expect more lawsuits in the future especially related to the platform offering gambling rather than skill-based games.
Alternatives to Skillz Games
Skillz lacks bonuses, makes it incredibly hard to win money, and has super slow withdrawals. Fortunately, these Skillz alternatives crush it in all of these categories and give you tons of free money bonuses, and have low house edge games!
Fortune Coins – Fortune Coins is a top-rated sweeps casino that offers legal real money cash prizes in 48 US states! When you sign up here, you will instantly receive $10 for free Fortune Coins bonus, and when you make a $10 first purchase, you will get $40 for free. This bonus cash only comes with a 1x wagering requirement, and you can use it to play 100 + slots, fish, poker, and video poker games from licensed developers like Relax Gaming, Evoplay, and Mascot.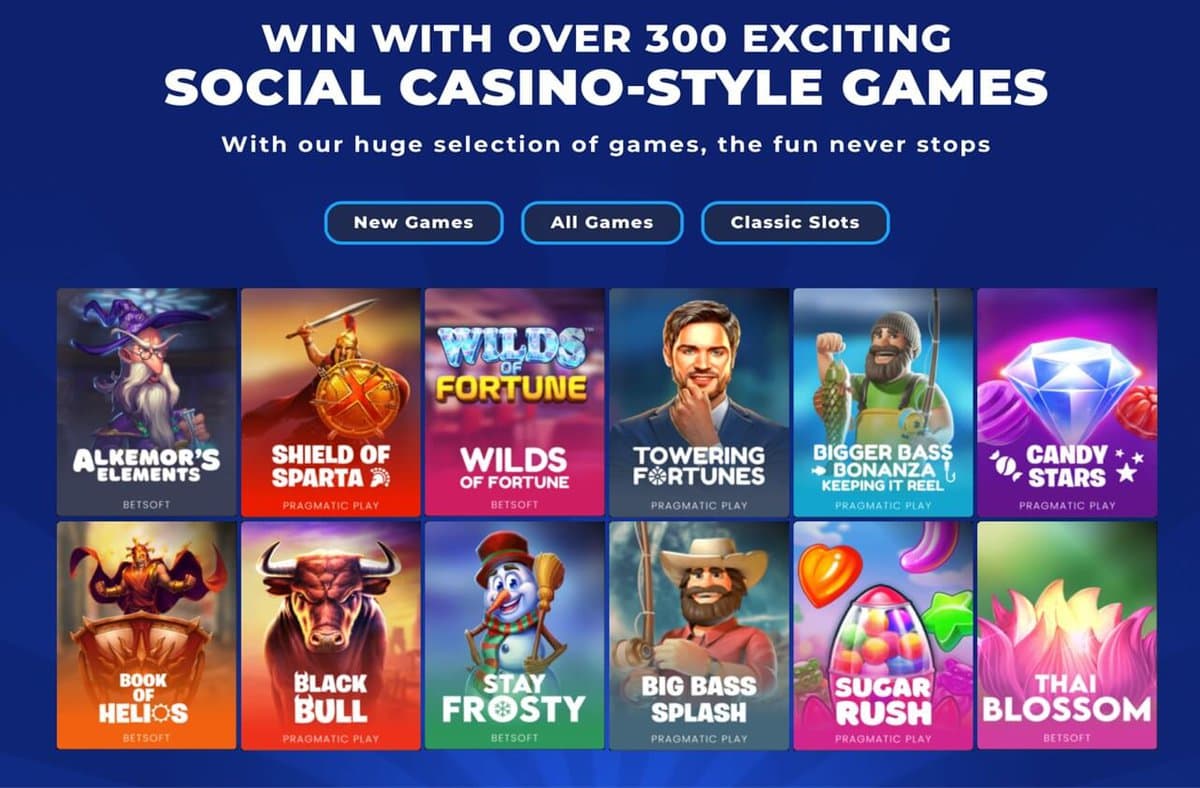 Stake.us – Do you want to stack crypto? Stake.us is the biggest crypto sweeps casino on the planet and features 300 + games, including live blackjack and baccarat from Stake Originals, Hacksaw Gaming, and Pragmatic Play. Go here and create your account to receive $1 for free every day you log into your account, that is $365 every single year!

Verdict
Skillz is a legitimate esports gaming platform where you can compete against other players in skill-based games like Blackout Bingo, Solitaire Cube, and Bubble Shooter and win real cash prizes. However, despite what Skillz's ads might make you believe, winning money is actually incredibly difficult. This is because Skillz charges a massive rake, taking 20% of the prize pool, and they have a matchmaking algorithm that constantly pairs you with players around your skill level. How are you meant to win 60% + of your games if you are always matched up with players with similar experience?
Another big problem with Skillz is the only real way to win cash is by risking your own money. At a sweepstakes casino like Fortune Coins, you can get free money just for creating an account and then use it to win even more cash + claim daily bonuses. Unfortunately, at Skillz, there is a serious lack of bonuses, and you really need to deposit large sums to win money. And don't get us started on the withdrawals, which take up to 6 weeks, and the only method is check by mail.
Overall, Skillz has a unique concept and some exciting and popular games, but it is far too hard to win real money prizes, the company is involved in some questionable antics, and it is unclear whether their business model, which is still unprofitable (they lost $35 million in the first quarter of 2023) is viable. It wouldn't surprise us if the company shuts down in the near future, just take a look at that stock price… yikes!
FAQs
Even though there are a lot of disgruntled players who disagree, there is no evidence that Skillz is rigged. However, it is difficult to win money because Skillz charges high tournament entry fees and pairs you with players of a similar skill level. You need a very large edge over your opponent to win over the long term; otherwise, you can't win enough to cover Skillz's entry fees.

There are some serious concerns about the viability of the Skillz platform as a business, and you should not keep money there. The company is not profitable, is quickly burning through its cash, and its stock price has crashed by 95%. Don't be surprised if Skillz shuts down in the not-too-distant future.

Are Skillz Games legal in the US?

Skillz Games are legal in 45 US states, excluding Arkansas, Connecticut, Delaware, Louisiana, and South Dakota. Skillz closely follows the latest regulations and is able to legally offer real cash prizes because all of its games have been proven to be skill based rather than games of chance.

How does Skillz make money?

Skillz makes money by charging players entry fees which are 20% of the prize pool. For example, if you play a $120 tournament, only $100 will go into the prize pool, and Skillz will pocket $20. This is the same revenue that online poker sites use. Skillz also makes money via in-game ads. This simple strategy has generated this esports gaming app more than $200 million in yearly revenue.

Skillz is not a scam app, but they have tricked a lot of naive players into thinking that it is an easy way to win extra money. It is very difficult to win money at Skillz because their algorithm is constantly testing your skill level and then pairing you with players of equal experience. To end up a winner, you need to win more than 60% of your matches to cover Skillz's tournament fees.

How do people make money on Skillz?

You make money on Skillz by playing real-money tournaments and beating other players. For example, if you play a heads-up $200 game of bingo and you win, you end up with $80 of profit ($200 - $120 entry fee). The difficult part is winning enough to cover your losses and Skillz's entry fees. For example, if you win 6/10 $200 bingo games, you only end up breakeven (6 x $200 - 10 X $120).

How can I get my money back from Skillz?

If you lost your money fair and square, then you can't get it back from Skillz, they explicitly state no refunds. However, if there was an issue with the game or you are entitled to a refund based on state legislation, then you can contact customer support via the app, and they will initiate a refund.

Does Skillz ever pay out real money?

Skrillz does payout real money. They are able to offer real money prizes because all of their games are skill-based, and therefore it is considered an esports app and not an online casino. They are able to offer real money payouts legally in all US states except Arkansas, Connecticut, Delaware, Louisiana, and South Dakota.

How does Skillz set up tournaments?

Skillz offers 3 different types of tournaments; head to head where you compete against one other players, and whoever wins scoops the entire prize pool; multiplayer where you can compete against up to 3 other players, and the prize pool is divided amongst the top players; and bracket tournaments where a group of players competes and the winners advance until there is only one player left standing.

Who makes the games at Skillz?

Skillz does not produce the games on its platform; instead, it partners with a range of 3rd party game developers. There are currently over 13,000 game developers on Skillz, including Play Mechanix, Tether Studios, and Big Run Studios.

How can I contact Skillz.com?

Skillz has an in-app messaging system where you can contact customer support. To send a message, open the app, click the menu icon at the top of the screen, tap Help Center, click Contact Us, select your inquiry, type your message, and hit the Submit button.