Riverslot is a sweepstakes software provider that features 70 + games, including fish games like Fishing Kingdom and slots like African King and Big Catch Bonanza. Riverslot has a mixture of in-house games and titles from developers like NetGame. They have an Android and iOS mobile app which allows you to win legal cash prizes in 48 US states. When you play at Riverslot via BitBetWin, you can claim a $5 no deposit bonus.
Pros
No deposit bonus
Casino apps for mobile play
Popular gaming system
Cons
Untested games
Limited information
Sketchy operations
Ties to dodgy sweepstakes casinos
While Riverslot 777 does have some well-designed games and offers legal real-money play in US states where online casinos are banned, there are some serious flaws with it. Riverslot is an unlicensed casino-style game provider, the majority of their games are untested, so it is not unclear what the house edge is. This is in stark contrast to licensed developers whose games are subjected to extensive 3rd party testing and whose RTPs are validated.
The other glaring problem with Riverslot is their business model. To play Riverslot software games, you have to go through a 3rd party agent. These agents are in charge of purchases, redemptions, bonuses, and customer support. Riverslot takes no responsibility for these agents' actions, and many of them are straight-up scammers who will refuse to payout winnings or run off with your deposit.
Instead of playing untested games and dealing with shady agents, stick to legit sweeps casinos like McLuck and enjoy 100 + games from licensed game developers and bonuses we have personally verified!
What Is Riverslot?
Riverslot 777 is a sweepstakes software platform that initially specialized in providing games to arcades and gaming cafes, but is now available online and allows you to play from the comfort of your own home. Riverslot features 70 + slots, keno, and fish games, which are mostly built in-house, but they also have some games from NetGame. Riverslot has a mobile-optimized site and an Android and iOS app.
Riverslot software offers real cash prizes in all US states except Idaho and Washington and accepts players who are 18 and older. As they use the sweepstakes model, they do not have an online casino license, and there are some doubts over their legality.
🎰Riverslot Casino
🌐Website
https://riverslot.net
💵Real Cash Prizes
✅Yes
🎲Games
70 + slots, fish games, keno
📱Mobile App
Android and iOS
🎁No Deposit Bonus
$5 at BitBetWin
🇺🇸 Availability
All US states except Idaho and Washington, 18 +
💳Payment Methods
Cash App, Mastercard, Visa, Crypto
☎️Customer Support
Facebook, WhatsApp, via 3rd party agents
How to Download Riverslot App
Downloading the Riverslot app is not as simple as it should be! And even once you have downloaded the app, you can't immediately start playing. You need to find an agent to set up your account and provide you with login details and add sweeps coins to your account.
Read on to learn how to get the Riverslot app for iOS and Android.
Download Riverslot App For iOS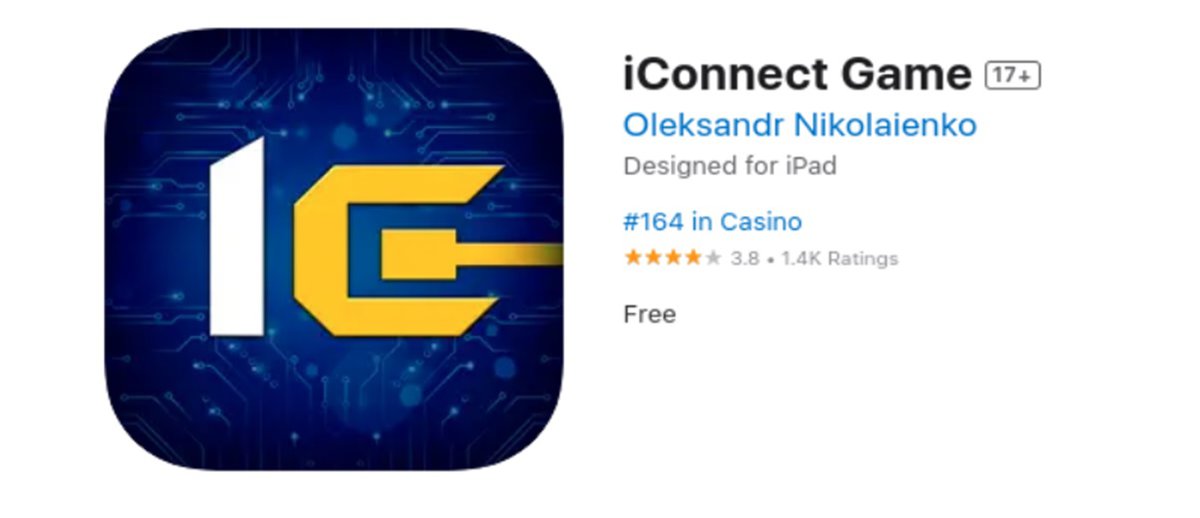 While Riverslot claims to have an iOS app, they are advertising a separately branded app that has a different theme and branding, which is very odd. To download this app, follow these steps:
Go River777.com
Click Go To App Store under the iOS app
Tap on iConnect Game to star download
Once the download is complete, open the app by clicking on the app from your home screen
We can't vouch for the safety of the iConnect Game app and advise against downloading it on your iPhone and instead recommend just playing on Riverslot's mobile-optimized site.
Download Riverslot App For Android
To get the Android Riverslot app, you need to download a shady APK file. Before you download the app, you need to Turn On Unknown Sources and Disable Google Play Protect. Once that is completed, simply:
Go to River777.com
Click the Download button under Android
Tap the Download button when the pop-up appears
Open the downloaded APK file and hit Install
Once the app is installed, tap Open
Now just enter your pin code provided by your agent, and you will finally enter the Riverslot app and can start playing fun slots and fish games.
Riverslot Bonuses
Riverslot does not offer bonuses themselves as they are a sweepstakes software provider that offers a turnkey solution. Instead, Riverslot agents have the freedom to create their own bonuses. Here are some Riverslot bonuses we come across; however, we can't confirm the validity of these offers or the agents advertising them:
No Deposit Bonus – When you sign up to BitBetWin and play Riverslot games, you will receive a $5 no deposit bonus. You don't need to enter a promo code, just register at BitBetWin, select Riverslot, and then $5 will be credited to your account.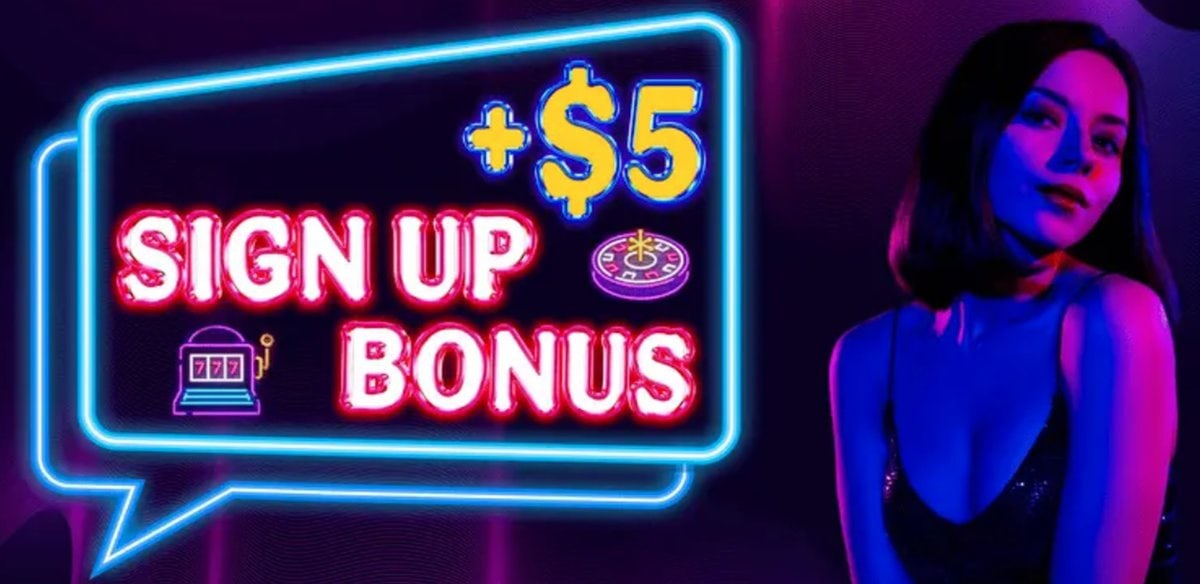 First Purchase Bonus – BitBetWin offers a 50% first purchase bonus for Riverslot. However, be warned there is a serious lack of terms and conditions surrounding this bonus. BitBetWin does not mention anything about limits or wagering requirements. They also have this crazy withdrawal limit which is capped at $200 for all deposits of $500 or less.
Reload Bonus – When you make your second purchase at BitBetWin, you will get a 20% deposit match bonus which is valid for all Riverslot games. Claim this bonus at your own risk as we can not vouch for the safety of BitBetWin as they are a 3rd party agent who hosts Riverslot games.
Daily Bonus Wheel – At Riverslot, you can spin the bonus wheel once a day and win free sweeps coins. You can win up to $50 from a single spin, so it is definitely worth trying out.
Cashback – If you are out of credits, you can spin the wheel of fortune and get 5% to 25% of your losses refunded via cashback. You can use these credits to play any of Riverslot's games!
Happy Hour Bonus – When you deposit at BitBetWin between 6 am and 10 am on any day of the week, you will score a 50% deposit match offer. Again, you need to be careful because this bonus has the same withdrawal limit as the first purchase bonus, which is capped at $200.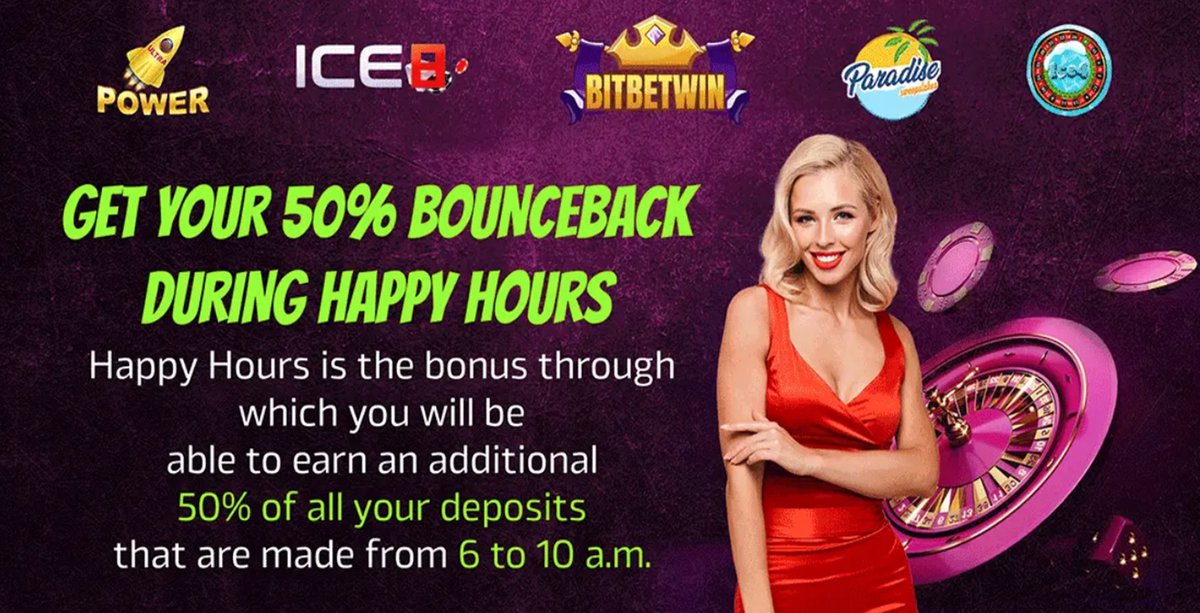 Referral Bonus – When your friend signs up at BitBetWin, uses your personalized code, and makes a purchase of at least $10, you will receive $10. Just select the Riverslot platform to get your $10 bonus credited to your Riverslot account.
Riverslot App & Casino Overview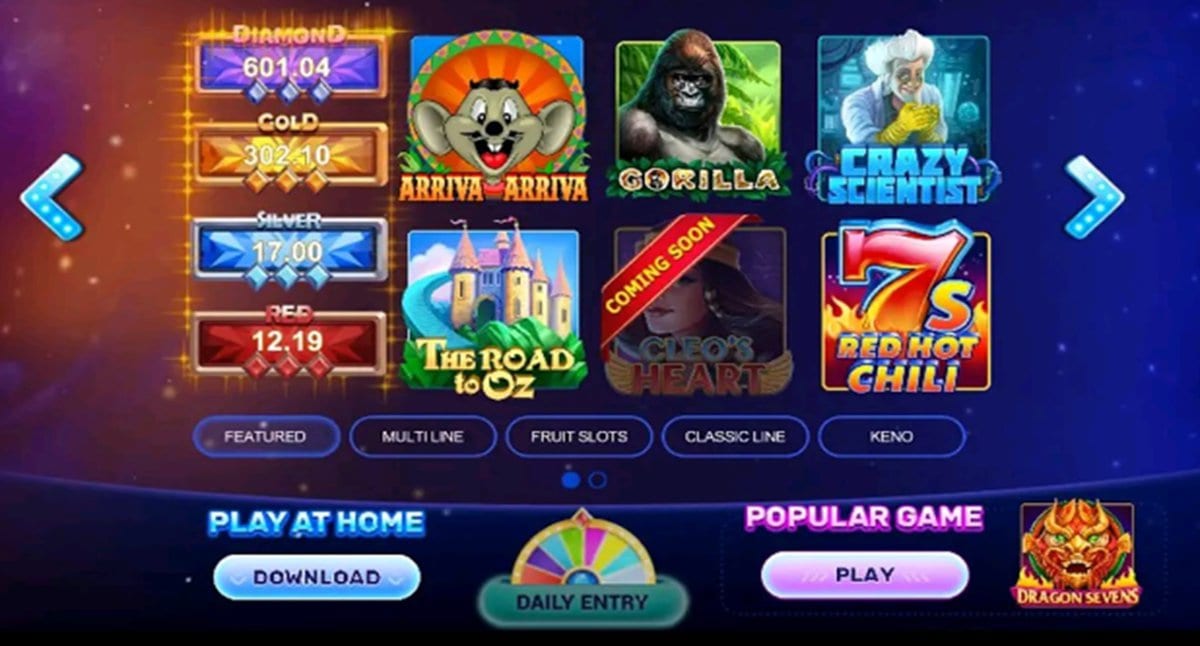 Riverslot app and casino has a beautiful starry theme that lets you soak up the galaxy as you play different slots and fish games. It has a similar arcade feel to classic social casinos, with some neon elements to make the games and bonuses pop. Riverslot casino platform has a simplified navigation, virtually everything you need, including games, bonuses, sweeps coins balance, is located right on the home screen and is only one click away.
Based on our testing, the Riverslot app was easy to use and responsive. Scrolling through the game library was simple, and the games loaded quickly. All of the titles were mobile-optimized, and the games' animations and graphics were on full display. All of the games are unlocked as soon as you log in, and you can use your no deposit bonus for all titles.
Two of the best features of the Riverslot app were the daily bonus wheel game, where you can scoop free sweeps coins and the cashback option. These bonuses, which are easily accessible from the home screen, definitely enhanced our Riverslot gaming experience.
The Riverslot app and casino also features 4 progressive jackpots, Diamond, Gold, Silver, and Red. To participate, you just need to play your favorite slot and bet the minimum. These progressive jackpots continue to swell and are triggered randomly, resulting in some massive wins.
Creating a Riverslot Casino Account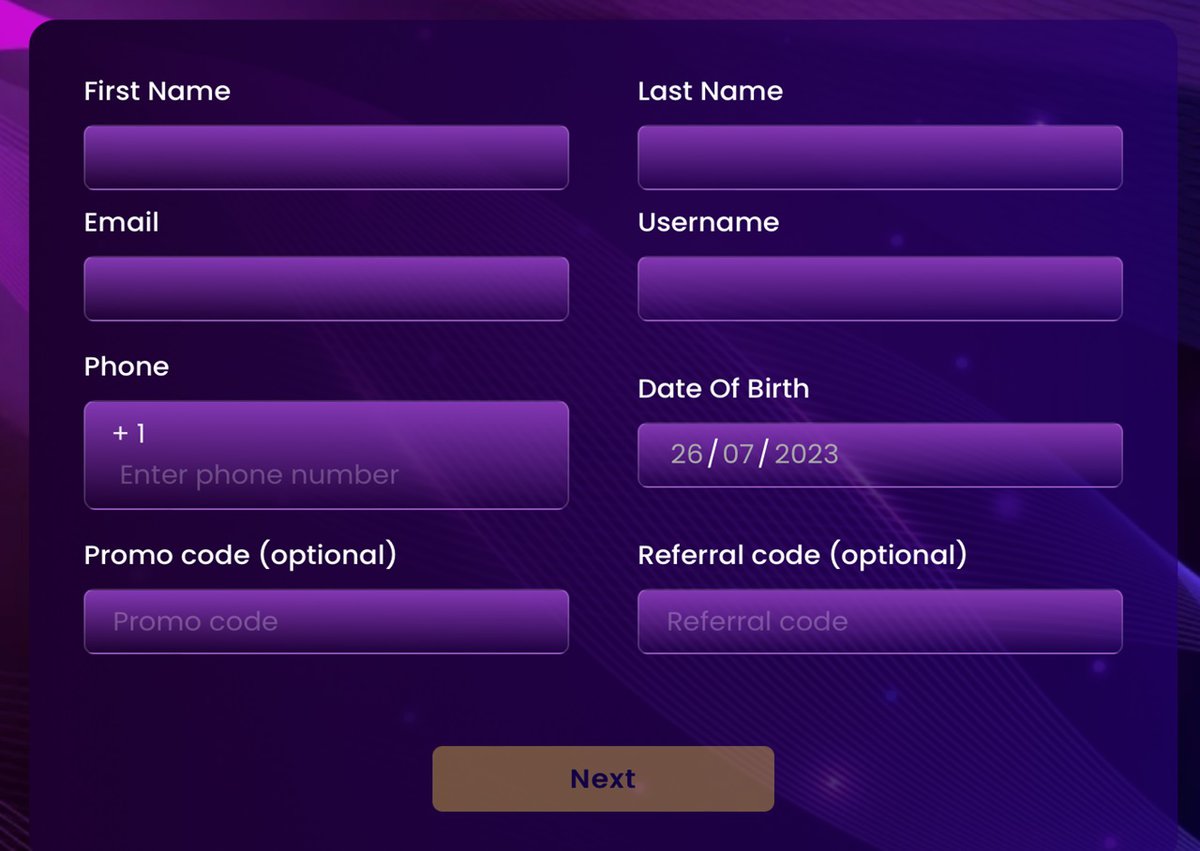 Creating a Riverslot Casino platform account is not like signing up to an online casino. You need to find an agent who will manually set up your account. The best way to find an agent is to message Riverslot via their official Facebook or WhatsApp.
Once you are connected with an agent, you need to share your basic personal information and send them your ID. To add sweeps coins to your account, you will need to transfer the agent money typically through Cash App.
Alternatively, you can find an agent who has a website that hosts Riverslot games like BitBetWin. To set up your Riverslot Casino account, just:
Go to https://bitbetwin.cc
Tap the Sign Up button
Fill out the form
Upload your ID
Click on the Riversweeps platform
Select your payment method and fill out your banking details
How to Get Free Credits on Riverslot?
You can get Riverslot sweeps coins via bonuses, purchasing gold coins, and then receiving sweeps coins for free or winning them by playing casino-style games. See our bonus section above on the different ways you can score free SC.
As Riverslot is a sweepstakes platform, to offer real cash prizes, they need to follow the no purchase necessary requirement, which means they are legally obligated to provide sweeps coins for free. This is why you can accumulate a significant amount sweeps coins via free bonuses.
Even though sweeps coins technically should always be free, Riverslot gets around this requirement by using gold coins alongside sweeps coins. Gold coins have no monetary value and can't be exchanged for cash prizes. When you purchase these worthless gold coins, Riverslot will gift you sweeps coins.
Sweepstakes Casino Games at Riverslot
Riverslot has 70 + slots, fish games, and even some keno games. The majority of Riverslot games are produced in-house, but they also have some titles from licensed developer NetGame.
Best Riverslot Slots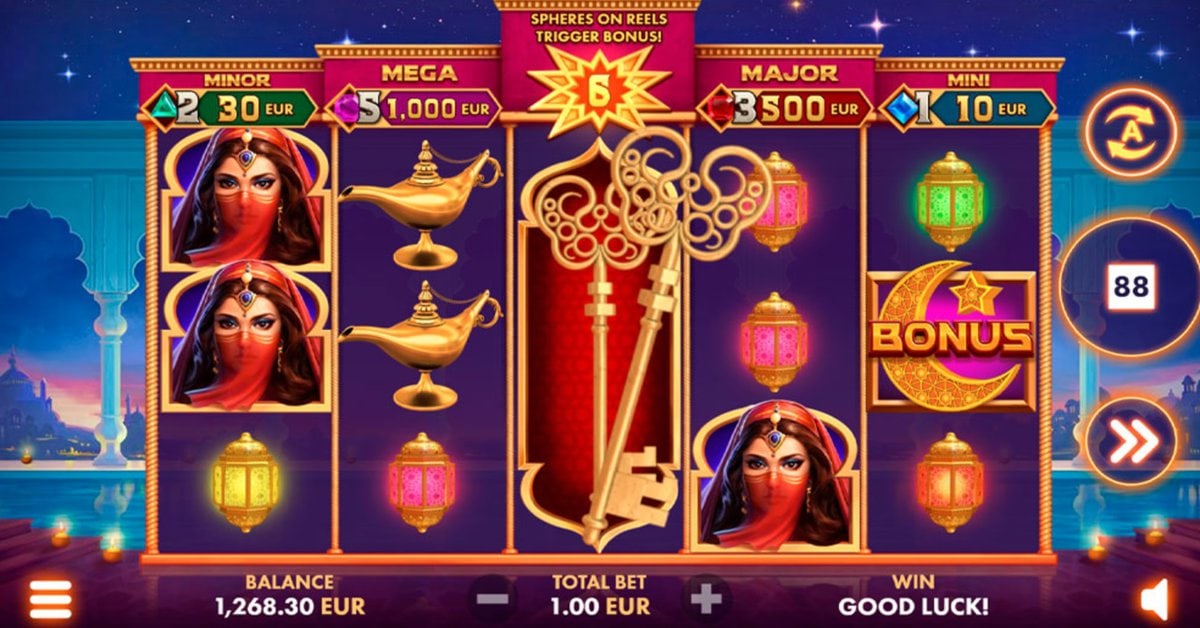 Riverslot has some exciting slot games from NetGame. Aladdin's Chest is a particularly fun medium volatility slot with a 96.24% RTP. It has a solid 1,250x max win and an awesome 26% hit frequency. Aladdin's Chest is fully mobile-optimized, and the ancient Arabian theme will keep you intrigued for hours.
African King is another slot worth checking out. Accompany the king of the jungle and other majestic animals for a stroll around the African Savannah. This slot features 5 reels, 50 paylines and a 95.95% RTP. However, we were a little disappointed with the low 150x max win.
If you are looking for something a little unusual, then The Big Game by NetGame is worth trying out. This money-themed slot has 5 reels, 10 paylines, and a 95.75% RTP. It also has a 300000 max win, free spins, and random multipliers.
Riverslot Fish Games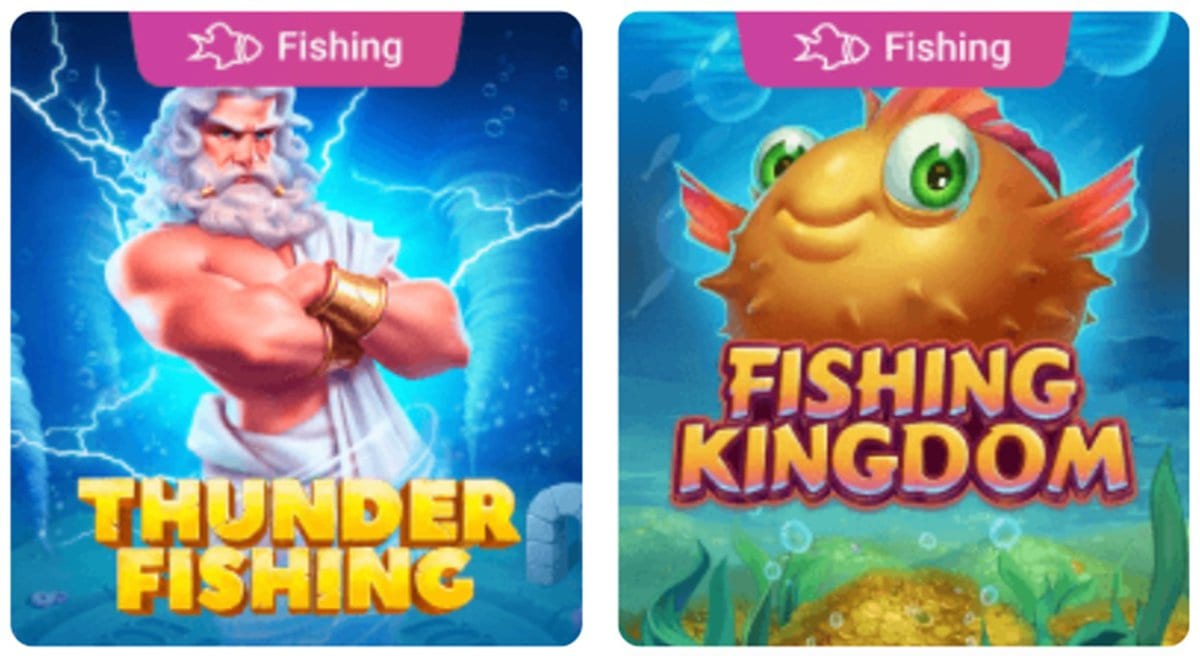 Riverslot software is famous for its fish games. It has in-house fish games like Galaxy Fishing and also titles from NetGame like Thunder Fishing and Fishing Kingdom. All of their fish games have great graphics and classic gameplay where you man a cannon, and the more sea creatures you kill, the more sweeps coins you win.
Our favorite Riverslot fish game was definitely Fishing Kingdom. This fish game has stunning underwater graphics and so many different sea creatures to hunt! Fishing Kingdom has a 5,000x max win and a 96% RTP which is very high for fish games. If you are looking for a safe fish game experience, we recommend sticking to NetGame titles as they have been thoroughly tested.
Riverslot Keno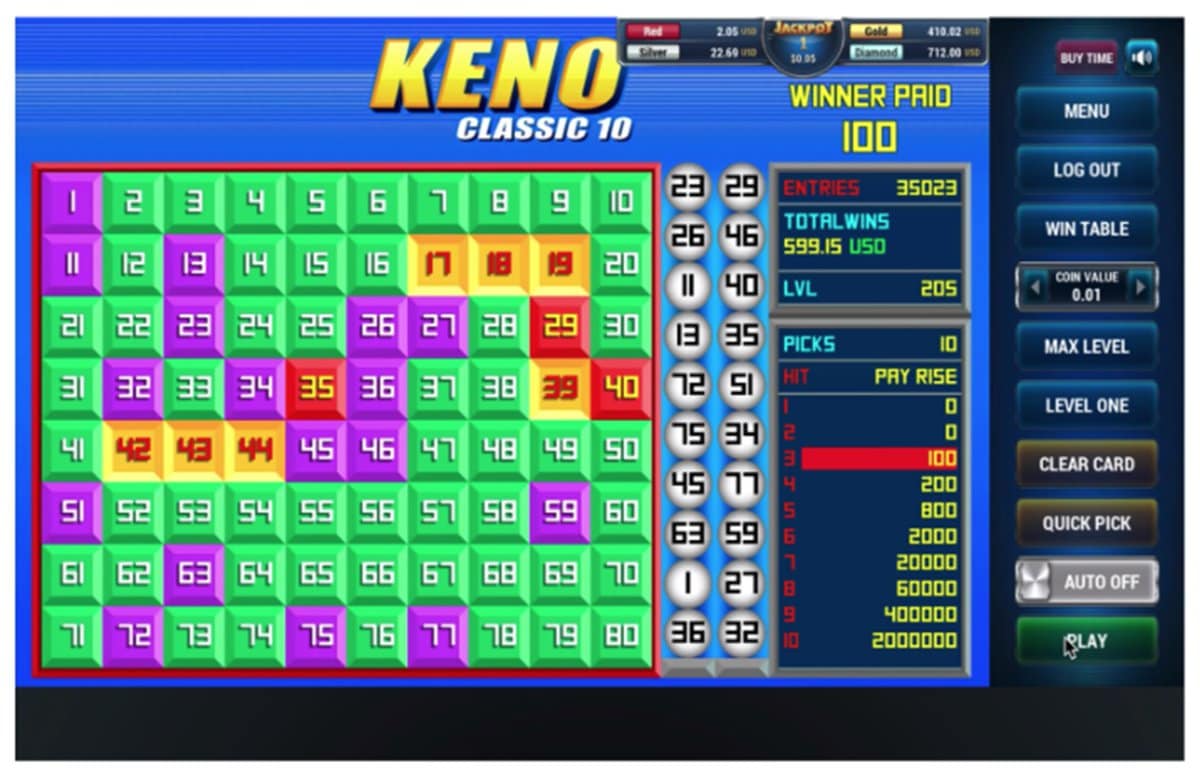 At Riverslot, you can play epic keno games where you select up to 20 different numbered balls from 1 to 80, and then you need to match them with the drawn balls. The more balls you match, the more you win. This fun lottery-style game is simple to play, and it gives players the chance to win massive prizes. If you are a fan of bingo but are looking for a new game to try, then keno is a fantastic option.
Riverslot Payment Methods
The available Riverslot payment methods vary between different agents. Some agents only accept Cash App, while others are strictly crypto. Some sweepstakes sites offer more conventional banking options, including Mastercard, Visa, and PayPal.
Is Riverslot Casino Legit?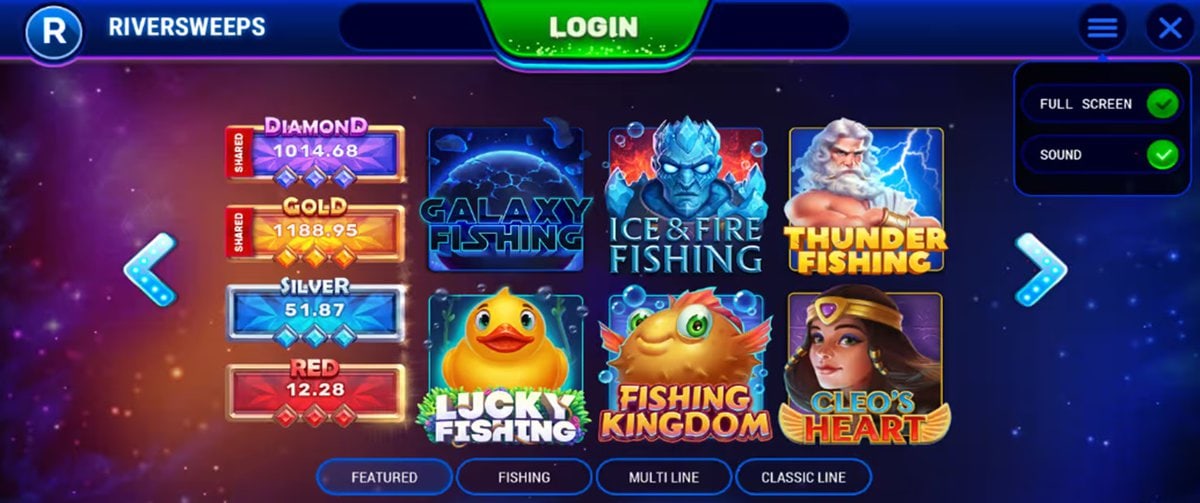 Riverslot Casino has the potential to be legit, but at the moment, there are just too many red flags to ignore. If they actually partnered with more licensed game developers and or subjected their in-house titles to 3rd party testing by the likes of eCorga, we could actually trust them. However, right now, the majority of their games do not have verified RTPs, and there is a serious chance that they are rigged or manipulated.
If Riverslot Casino wants to be legit, they also need to abandon their licensing model and work with customers directly like other safe sweepstakes casinos. The fact that Riverslot just expects you to trust some random unlicensed agent who often deliberately hides their identity to safeguard your money and pay out winnings and takes zero responsibility if something goes wrong is crazy.
Should You Play at Riverslot Casino App?
There is no reason to play at Riverslot Casino app when there are so many safer and better alternatives out there. Riverslot games are nothing special. Some of their slot games have interesting themes, but they lack detailed graphics, well-designed animations, and bonuses. Their best games are Fishing Kingdom and Thunder Fishing by NetGame, but you can find both at other sweeps casinos.
The biggest reason why we advise against playing at Riverslot Casino app is their licensing business model, where they rely on agents, which we described above. Tracking down a legit Riverslot agent is like trying to find a needle in a haystack. These agents are essentially running rogue online gambling businesses that pop up and disappear whenever the wind changes. Good luck trying to get your money back if your Riverslot agent vanishes.
To avoid all the agent nonsense and play games exclusively from licensed developers and never stress about redeeming your SC for cash, sign up to these incredible sweeps casinos and claim your no deposit bonuses right now!
Our Ratings
Riverslot Sweepstakes has a professionally designed online casino platform with some exciting classic slots and fish games. However, they don't have an extensive game library and their slots can't compete with the latest releases from top developers.
Also, when you factor in that most of their games and random number generator are untested, and you can't play directly with Riverslot (you need to trust an independent agent who Riverslot does not vet), it is easy to see why we give this sweeps casino a negative rating!