E-Game is a developer of casino-style gaming systems – sweepstakes platforms that are leased to third-party stores ("agents"). E-Game helps these operators set up sweepstakes casinos with its software, but each agent gets to decide which games, bonuses, and cash prizes they'll offer.  This may sound confusing to inexperienced online casino players since there are multiple parties involved. Unlike companies that own and stand behind their own casinos, leasers like E-Game aren't responsible for the operations of its agents. We dove deep into Egame Casino so that our players know what to expect, so here's a quick breakdown of its benefits and drawbacks:
Pros
Each operator offers different terms for the redemption of cash prizes
Sites look unique and have a different selection of games
Slots can be played in demo mode
Apps available for Android and iOS
Cons
Shady banking methods
Many operators don't offer any bonuses
Absurdly low RTP games
No accountability from E-Game Casino's side
In a nutshell, there's a bit of variety in E-Game Casino games, operator sites have separate apps, and their lobbies are well-designed. However, the lack of bonuses and trustworthy payment options are huge red flags. Tap our banners if you'd rather play at reputable sweepstakes casinos with hundreds of games and hefty bonuses.
Information About E-Game Sweepstakes Casino
Very little information is available about the owners of E-Game Sweepstakes. Even though their agents "usually" have relatively clear-cut terms & conditions, they usually omit important details such as available payment methods, bonus rules, and wagering requirements.
If you're into modern slots, you probably won't get to play your favorite games at any of these operator sites since they mostly offer fish shooting games and a humble selection of table games.
🎰E-Game Sweepstakes
🌐Website
https://bitofgold.cc/e-game
🖥️Service
Gaming System
🎲Games
50+ (varies from agent to agent)
🎁No Deposit Bonus
$5 no deposit bonus (BitOfGold agent)
🤑Promos
First deposit bonus, second deposit bonus, Wheel of Fortune, Weekly Cashback, Referral Program
💵Currencies
Credits
📱Mobile Access?
iOS and Android apps available
🤝Sister Sites
Redluck Rewards, BitOfGold, BitPlay
📜Meets Sweepstakes Legitimacy Criteria?
❌No
🇺🇸 Available In
All U.S. states
💳Payments
CashApp, possibly various other communication apps (paying agents directly)
How E-Game Sweepstakes Works
E-Game Sweepstakes leases its sweepstakes games to "agents", who have their own websites. Players can check out multiple E-Game operators before deciding where they will play.
Most agents have both browser-based and app-based sweepstakes casino platforms. Downloading the app is the next step since there are no "log in" or "register" buttons on most of these sites (except BitOfGold E-Game).
E-Game Sweepstakes casino uses credits as its main currency, which can be purchased from the agents directly or received from bonuses such as gift boxes.
How to Set Up an E-Game Sweepstakes Account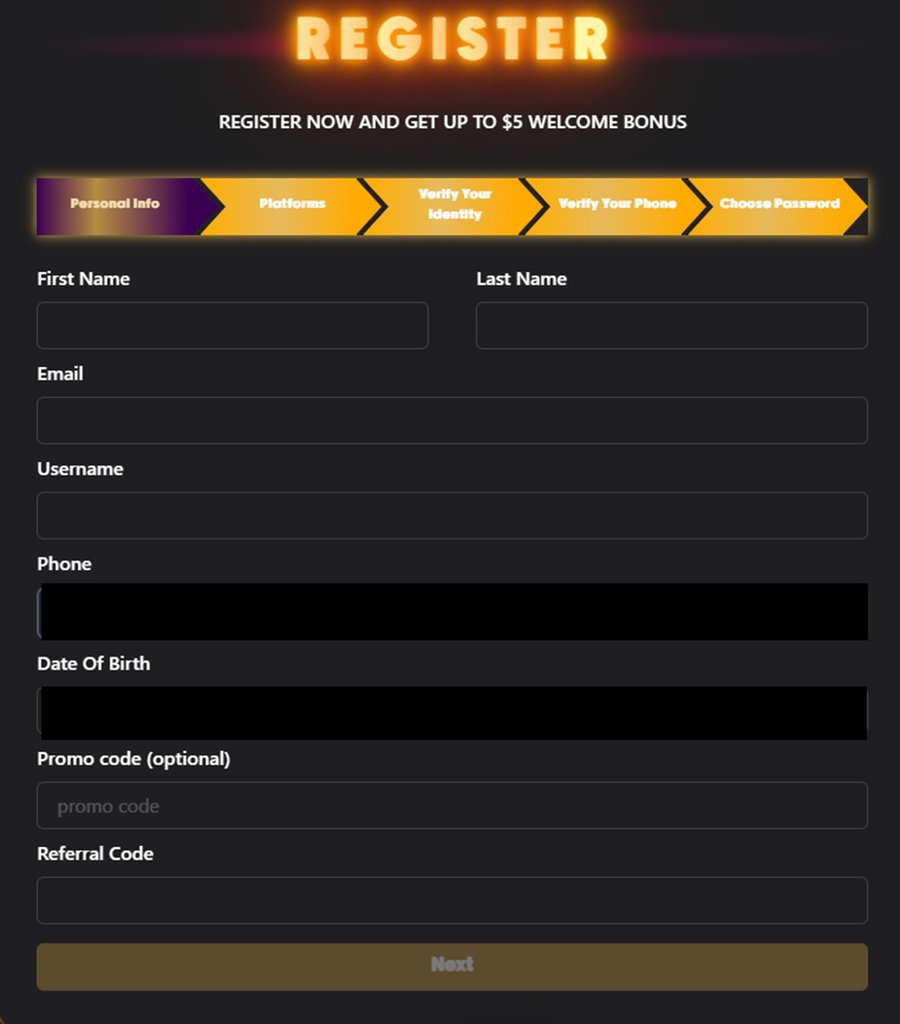 The BitOfGold agent is among the scant few E-Game operators with a streamlined account creation procedure. It's almost the same as in more established sweepstakes casinos like Stake.us or Pulsz.com, so just follow these steps:
Tap "Register"
Fill in the boxes requiring personal information
Verify your identity and phone number
Create a password
In nearly all other casinos (Redluck Rewards E-Game, Internet Cafe E-Game, etc.), you'll first need to download the app, and then set up your account from there.
E-Game Sweepstakes App Download
One of the few saving graces of E-Game sweepstakes casino operators is that players don't need to hunt for APK files to download the app. The majority of sites we checked featured download links and detailed instructions about how to download, install, and use the sweepstakes casino app.
Unfortunately, these apps aren't available on major platforms like Google Play or Apple App Store. Even though there are a few testimonials on operator sites, there are no reviews from verified users.
All E-Game operators that have their own apps assure players they have sturdy anti-virus systems in place but don't disclose who their AV software provider is. Even assuming they have proprietary firewalls and similar defense systems (which they probably don't), this doesn't sound too reassuring, so we can't recommend downloading E-game Sweepstakes apps.
E-Game No Deposit Bonus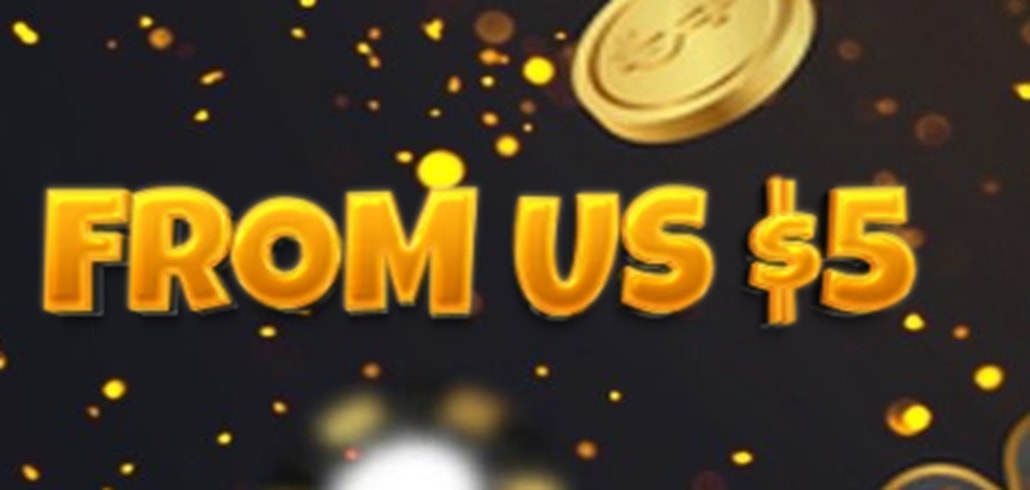 No deposit bonuses are perfect for new players because they provide some credits to test the casino's games for free. Even though each E-Game Sweepstakes Casino agent works differently, we were disheartened when we found that only the BitOfGold site offered a no deposit sign-up bonus.
In fact, this E-Game operator is the only one with traditional bonuses and promos. To grab the $5 no deposit bonuses, users only need to create and verify a new player's account. Bonus terms don't mention any wagering requirements, so it's safe to assume that these credits are yours as soon as you log in.
E-Game Sweepstakes Promo Codes & Bonuses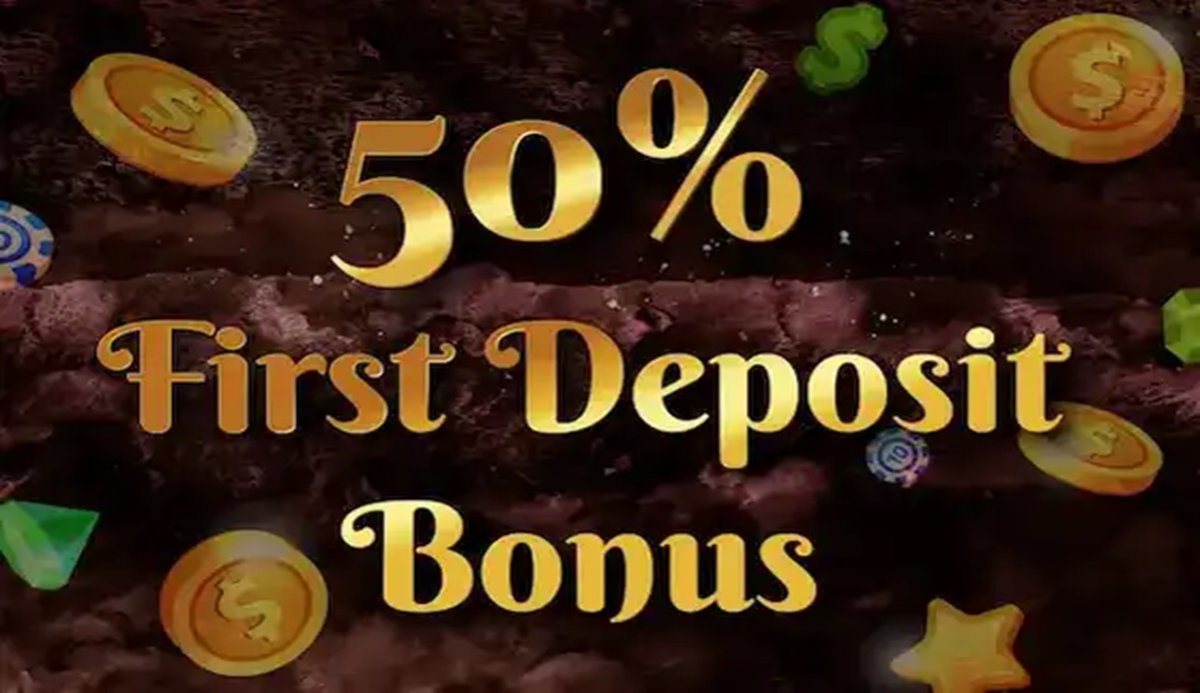 E-Game agents may occasionally offer promo codes that give access to exclusive deals and bonuses. If you have promo codes for the BitOfGold operator, you can use them from the Cashier while codes for other sites can be activated by contacting the agent's customer support.
We'll focus on the BitOfGold agent since other operators either offer very poor bonuses or none at all.
Besides the $5 no deposit bonus, this operator offers the following promotions:
A 50% deposit match bonus on the first deposit; the only requirement is to place at least one real-money wager.
A 20% deposit match on the second and third deposit; place two real-money wagers to be eligible for claiming.
A 50% deposit match bonus on deposits made during Happy Hours (6 a.m. to 10 a.m.).
A 50% deposit match Birthday Bonus; available once per year on the player's birthday.
Referral Program; earn $10 per referred friend as soon as they register with your unique referral code and deposit at least $10.
How E-Game bonuses on BitOfGold work is simple. You log in or on the website or app, visit the cashier section and select the gaming system you would like to play on, i.e., E-Game. Then, you choose how many credits you want to add, complete the payment, and then you can try out the titles of this sweepstake casino through the aggregator.
The legitimacy of these bonuses is uncertain since E-Game has dozens of agents and isn't liable for what they are doing. However, at least the bonuses available on BitOfGold are likely to be real since the site has an enviable 4.8/5.0 rating based on 2,430+ public reviews.
E-Game Sweepstakes Games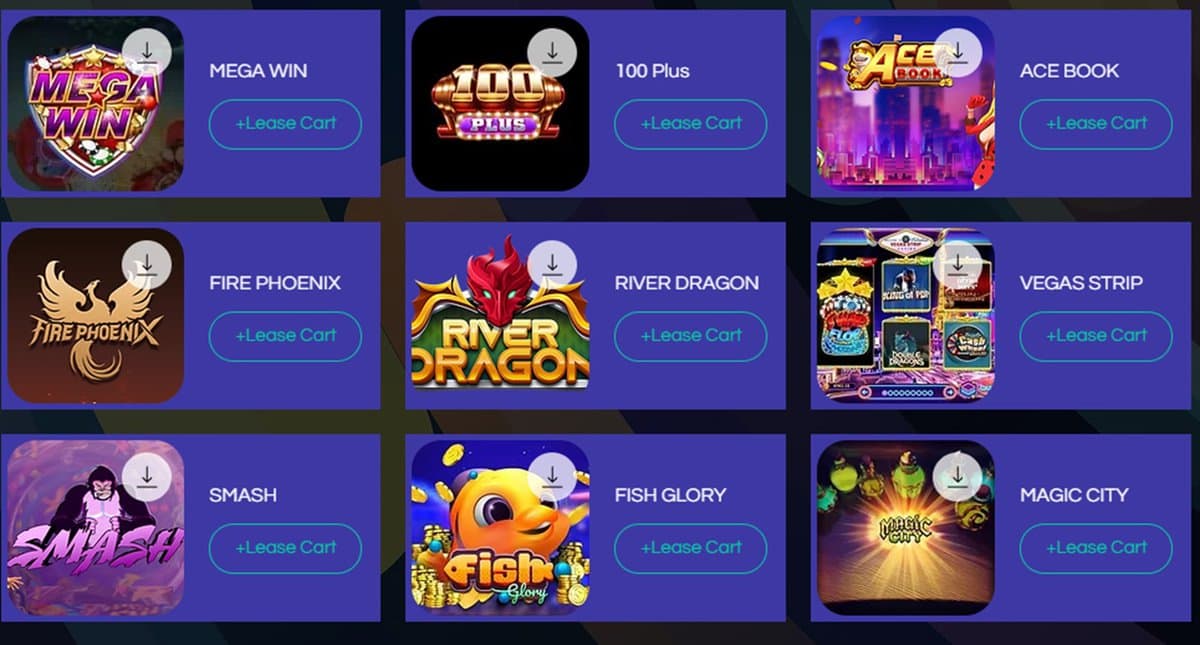 Each E-Game Sweepstakes platform has a different game library, which isn't even the most confusing part. There is no consistency between E-Game agents' sites as far as game developers they are sourcing these games from are at stake either.
We've seen games from 100 Plus and Redluck, table games made by devs we couldn't find any info about, as well as various ripoffs of games made by popular developers like IGS.
Categorization-wise, the staple of all E-Game Sweepstakes Casino sites is a combination of fish shooting games, video slots, and table games.
Video Slots
Video slot games are very popular among online casino enjoyers due to a variety of special features like Wilds, Scatters, and Bonus Symbols. They offer more ways to score winning combinations compared to, say penny slot machines or classic 3-reel slots.
E-Game has a humble collection of video slots like Golden Dragon and Fire Phoenix that are usually meshed with the agent's own video slot library. Even though all E-Game agents offer different slots, we warmly recommend against playing at Internet Cafe E-Game casino because their games have exceedingly low RTP (return-to-player) scores.
Fish Shooting Games
Unlike slots where players spin reels for a chance of scoring a big win, fish shooting games are skill-based games where the player's proficiency and accuracy are far more impactful than sheer luck.
The Crab Avengers arcade game is one of the most popular titles at the E-Game Sweepstakes casino. With a rich underwater world riddled with various sea creatures and different species in one tank, Crab Avengers is a game where players use various bullets to eliminate as many monsters as they can within the prescribed time limit.
Table Games
The majority of E-Game agents have at least a few table games, such as blackjack, poker, or baccarat. These games are virtual adaptations of their table counterparts and typically follow the same rulesets.
For example, the goal in blackjack is to have a higher hand than the dealer without exceeding 21; poker is slightly more complex since it comes in numerous variations like Texas Hold'em, Three-Card Poker, and so on.
Fans of table games will have a few games to choose from at these sites, but if you're looking for sweepstakes casinos that have better table games, we recommend WOW Vegas, Fortune Coins, and Stake.us instead.
How to Add Money at E-Game Sweepstakes Casino

Most E-Game agents are operators that work with other iGaming firms such as Fire Kirin, Vegas 7, Ice8, and such. To make a real-money deposit, you'll need a verified account and to choose which platform you want to place your money in.
Tap "Deposit", and you will be taken to a page that lists all available platforms. Find "E-Game" and use the arrows to select how much cash you wish to deposit. Finally, tap "Add to Cart", and your deposit will be processed shortly.
On agent sites that do not support this option, you may need to contact the customer support team for more details. Once again, we strongly advise our players to avoid giving money or credit card details to people over apps like CashApp or Telegram.
E-Game Sweepstakes Payouts
One of the most confusing aspects of E-Game Sweepstakes is whether players can actually be paid. Nearly all agent sites state that winning cash prizes is possible but offer very few details about how they'll proceed with such operations.
For example, the Internet Cafe E-Game site's T&Cs never even touched upon this topic; we assume that players must contact customer support to redeem their credits, which is arguably the shadiest option available.
The process is a bit easier on BitOfGold's platform since a "Withdrawal" button exists. However, payouts can take several days, and sadly, players can only be paid out in Bitcoin, meaning that you'll need to connect your e-wallet first.
Finally, requesting prizes and cashouts from E-Game Casino directly isn't possible. Players can only withdraw the currency they've accumulated from the operator they've purchased it from, which further means that credits aren't carried over across different agent platforms.
Is E-Game Sweepstakes Casino Legit?
A company that leases untested software to anyone and everyone while holding zero accountability for how it performs (and the damage it may cause) can hardly be considered legit.
Before passing our judgment, we would like to highlight our main arguments behind such strong claims:
Very little information is available about who is behind E-Game and its contracts with operating agents.
The company doesn't pay out its customers directly – its agents get to choose which payment systems they'll integrate.
Most E-Game operators have apps that are not available on either Apple App Store or Google Play.
E-Game is not responsible for anything its agents do. The only thing players can do is submit a report ticket if they've been wronged but E-Game is legally off the hook.
Anyone can be or at least "claim" to be an E-Game operator, asking players for credit card information when they request withdrawals.
Some E-Game agents are owners of bars and internet cafes with zero experience in running a sweepstakes casino.
Based on the aforementioned arguments, we can't in clear conscience dub E-Game Sweepstakes legit or recommend it, and instead, we have added it to our growing list of sweeps casinos to avoid.
E-Game Sweepstakes Ratings & Alternatives
Saying that playing at a sweepstakes casino like E-Game is unsafe would be an understatement. It's an anonymous game developer that leases games that are most likely rigged to platforms that don't have legitimate payout systems put in place, not to mention all the fake bonuses and customer support teams that take forever to respond.
We recommend our players check out established sweepstakes casinos with a proven track record, safe banking options like credit cards & online banking, slots sourced from trustworthy game developers, and dozens of lucrative bonuses. Tap on our banners if you're looking for a safe, fun play-to-win gaming experience.