Skills and Slots has a professional-looking website and even live chat. However, everything goes downhill from there.
Pros
Real cash prizes
150 + games, including lots of online fish table games
Cons
Games from unlicensed providers
Numerous players have accused the site of theft
Based offshore
In violation of sweepstakes regulations
Unsecure payment methods
This is an illegal online casino pretending to be a legit sweepstakes site, and many players have had deposits stolen and are unable to withdraw. That is why we recommend these sweepstakes casinos which I play at and have redeemed from countless times:
Still curious about Skills and Slots? Then come hang out as I expose this shady sweepstakes casino and explore everything from bonuses (spoiler: there is none), cash prizes, and their 150 + games from our most hated providers like Orion Stars and Fire Kirin!
About Skills and Slots Sweepstakes Casino

Skills and Slots is a sweepstakes aggregator that has paired up with providers like Orion Stars, Fire Kirin, and Golden Dragon. They have 150 + slots, keno, table, and fish games. You can win real money prizes in all US states, but you must be 21 + to play. Skills and Slots does not have any bonuses.
You should be very cautious about signing up to this sweepstakes site. They are based offshore, have unlicensed games, and numerous players have complained about being scammed as such they are yet another site making it into our sweeps casino blacklist.
🎰Skills and Slots Casino
🌐Website
www.skillsandslots.com
🖥️Service
Sweepstakes Aggregator
🎲Games
150 + slots, fish games, keno, and table games
🎁No Deposit Bonus
N/A
💰Promos
❌No promos
💵Currencies
Virtual credits
📱Mobile Access?
✅Yes
🤝Sister Sites
N/A
📜Meets Sweepstakes Legitimacy Criteria?
❌No
🇺🇸 Available in
All US states
💳Payments
Cash App, Apple Pay, Google Pay, Visa, Mastercard and Bitcoin
How Skills and Slots Sweepstakes Works
Skills and Slots is not a sweepstakes casino as they are blatantly ignoring key regulations like no purchase necessary and alternate method of entry. They are nothing more than an illegal online casino that has linked up with shady sweepstakes gaming platforms.
How Skills and Slots works is you sign up via their site, and they provide you login details for different individual sweepstakes gaming platforms like Orion Stars and Golden Dragon. You then send money to Skills and Slots via Bitcoin, Cash App, or credit/debit card, and they add virtual credits to your accounts. You use these virtual credits to play different online slot machines, keno, table games, and fish games.
Each virtual credit is worth $1. To redeem these virtual credits for cash prizes, you transfer the credits from the gaming platform to your Skills and Slots account. You then submit a withdrawal request, and Skills and Slots will send you your winnings via Bitcoin.
How to Set Up a Skills and Slots Account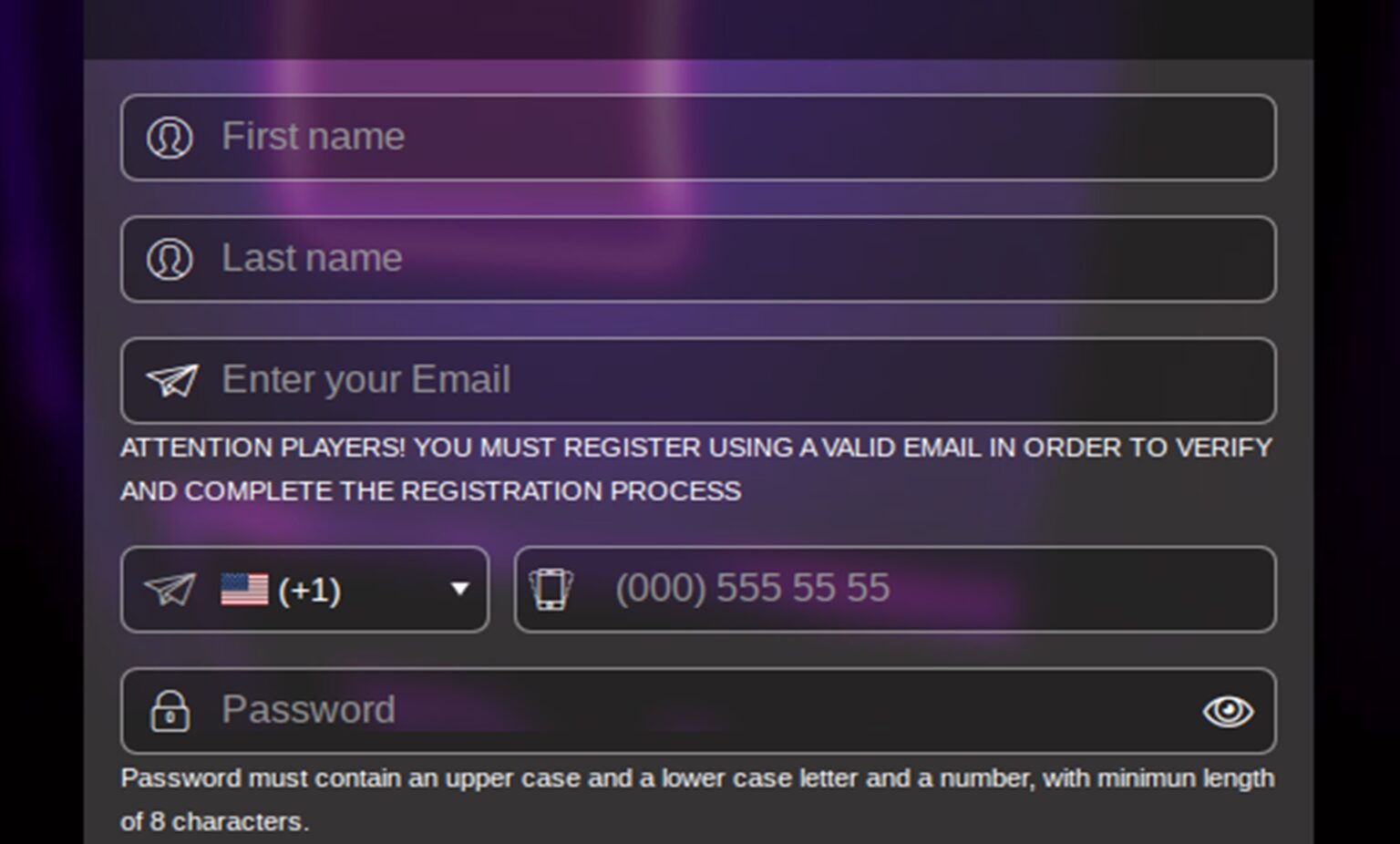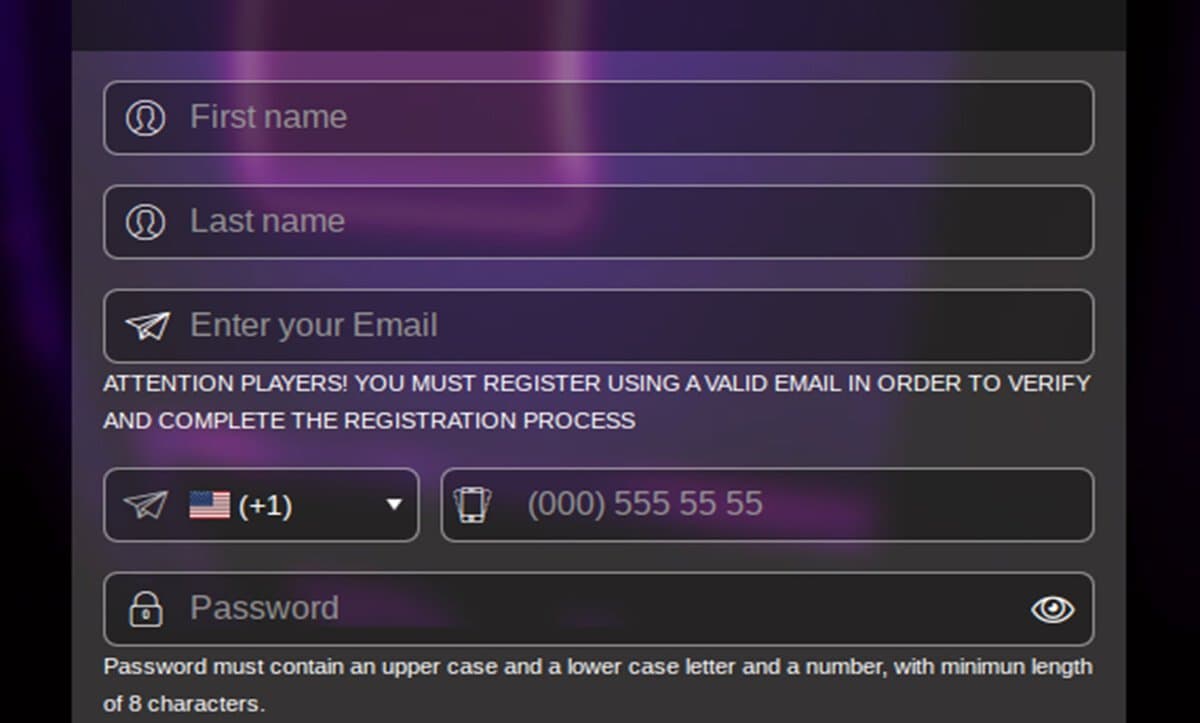 If you decide to ignore my warnings and go ahead and sign up at Skills and Slots, this is how to create an account:
Go to www.skillsandslots.com and click the green register button
Type in your first and last name, email, and mobile number, and come up with a password
Upload your ID or passport
Agree to the site's terms and conditions
That's it! The sign up process takes a few minutes to complete, and your account should be verified within 24 hours. Once Skills and Slots verifies your account, you can start playing all of the different slot machines and fish casino games you come across and earning cash prizes.
Skills and Slots Mobile & App Download
Skills and Slots does not have any mobile app. Often these shady sweepstakes aggregators have an Android app that you can pick by downloading a malware-infected APK file. Fortunately, I didn't have to risk the life of my phone by downloading any shady apps.
Skills and Slots really has tried to spend as little money as possible on its operation. They didn't apply for any offshore casino license, didn't get games from legit providers, and couldn't even find some budget team in India to spin up an app for them.
Skills and Slots website does work on mobile devices, but I wouldn't exactly call it mobile optimized. The website is clunky and often slow, and the gaming experience is extremely low-budget.
You can, however, download the apps for the individual sweepstakes gaming platforms Skills and Slots has linked up with. V-Power, Ultra Monster, Blue Dragon, Gemini, RSweeps, and Golden Dragon all have an Android app. I wouldn't download any of these apps, the risk of infecting your device with something nasty is too high, so stick to playing in your browser.
No Deposit Bonus
Skills and Slots does not currently have a no deposit bonus, so you can forget about promo codes. This is a big red flag! Legit sweepstakes must give away free play to satisfy the no purchase necessary requirement, and virtually all of them have a no-deposit bonus. So the fact that Skills and Slots doesn't have one only confirms my suspicions that this site is nothing more than an illegal offshore casino.
Skills and Slots Promo Codes & Bonuses


I contacted the customer support team, and they said Skills and Slots does not have any bonuses or free play right now. They can't even come up with a $1 no deposit bonus or some sort of first-deposit match.
I don't know exactly what they are thinking, but this is not how you attract new players. Why would I take the risk of signing up at a sweepstakes casino when I don't even get compensated with free play? Maybe they are planning some epic promotions in the future, but right now, Skills and Slots is not worth your time!
Skills and Slots Sweepstakes Online Games & Systems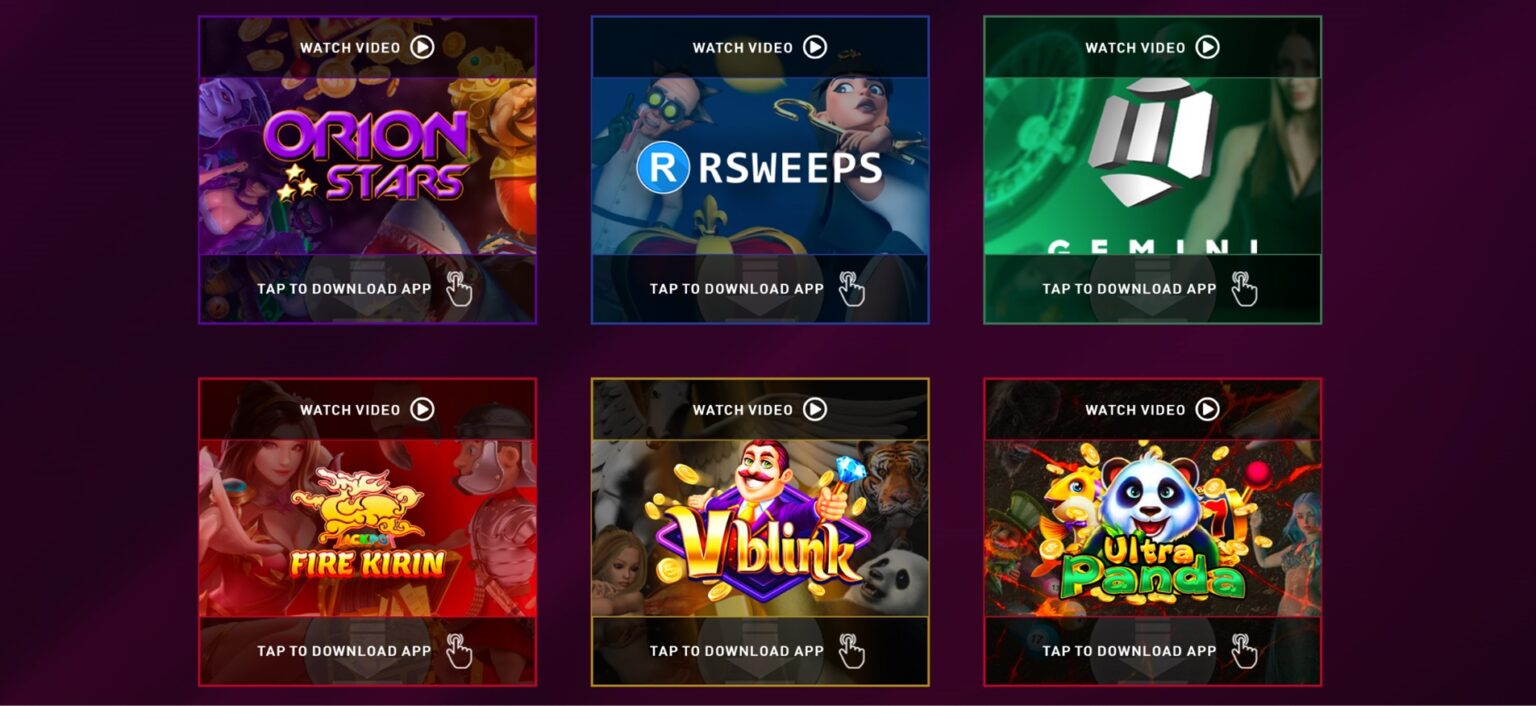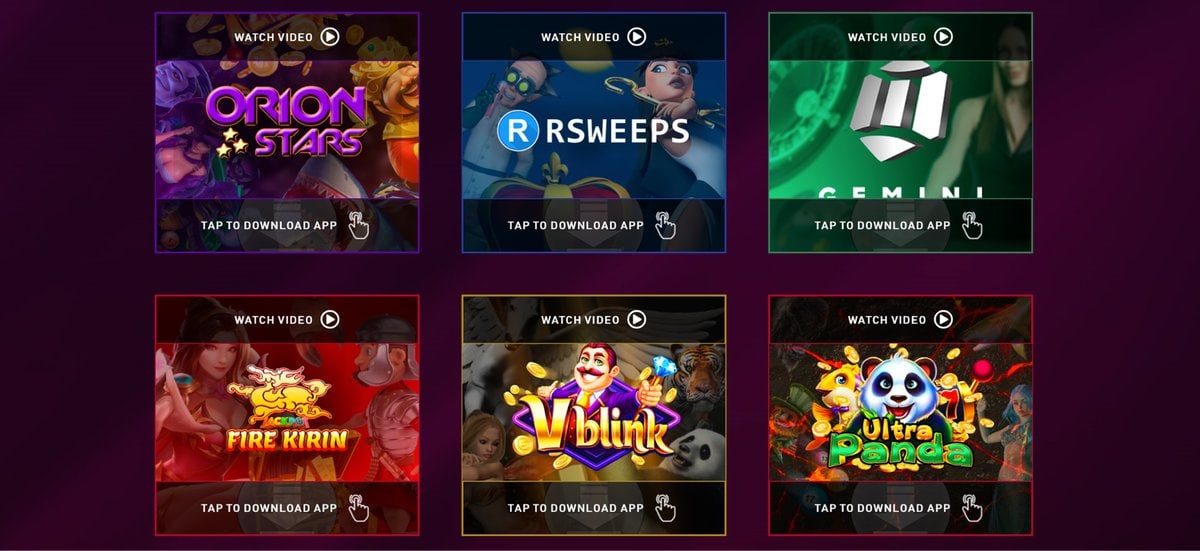 Skills and Slots has 150 + games from 8 + sweepstakes systems, including Fire Kirin, Orion Stars, V-Power, Golden Dragon, Ultra Monster, and Riversweeps. You can play a mixture of slots, table games like roulette and blackjack, fish games, and keno. Here is a bit more info about the Skills and Slots games I tested:
Slots
Skills and Slots has 100 + slot games. While the range is solid, the quality of the games is not! All of the slots are super basic 5X3 games that feel like cheap copies. None of the slots have been tested by a gaming lab, so good luck finding out the RTPs.
Also, the gameplay is just so boring. Once you are used to bright 3D graphics, tumbling reels, clusters, and unique bonus games, you just can't stand playing these outdated slots. Here are some of the slots I tried:
President 45
Lucky Duck
Buffalo 777
God Of Wealth
Wild Elements
Dollar Eagle
Fruit Party
Happy Farm
Table Games
Very few of the providers on Skills and Slots have table games. I found blackjack, roulette, baccarat, and poker on Gemini, Blue Dragon, and V-Power. The games work is about the best I can say about them. But again, they are untested, so I would never consider playing them for any serious stakes.
Keno
RSweeps, Gemini, and Golden Dragon all have keno games. This is a lottery game where you select up to 20 numbers from 1 to 80, and then random numbers are drawn, and you hope they match your chosen numbers. I never really got the appeal of this game, it feels like something my grandmother would play, but if it's your jam, you can play it at Skills and Slots sweeps cash casino.
Fish Games
Skills and Slots has 50 + fish games to choose from. Providers like Golden Dragon and Fire Kirin are famous for their fish games. They originally started with one fish game and then built a whole gaming platform around them.
Fish Table games are unique as they combine arcade gameplay with casino prizes. How it works is you aim and shoot at sea creatures, and the more you kill, the more you win. Sea creatures have different payouts and every time you shoot costs you cash. These games are fun, but I shudder to think what the RTPs are. Here are some fish games I tried out:
Fire Kirin
Golden Dragon
Ocean Monsters
Crab King
Baby Octopus
Sponge Bob
Kirin Strike
Kraken Strike
How to Add Money at Skills and Slots Casino


After following the steps outlined above, your account should be fully set up and verified. Now it's time to load up some funds. To add money at Skills and Slots casino, follow these steps:
Sign in to your Skills and Slots account
Click the deposit button
Type in the amount you wish to deposit
Select your payment method
Fill out your payment details and confirm the transaction
Skills and Slots Sweepstakes casino now accepts Google Pay, Cash App, Apple Pay, and credit/debit card deposits. Previously they only accepted Bitcoin, which is great for scam casinos because the transactions are non-reversible, and sites can avoid taxes. However, maybe they are slowly becoming more legit by adding a few secure payment methods. But don't hold your breath. Skills and Slots is a long way from winning my trust!
Skills and Slots Payouts


So you managed to win a slot jackpot or take down a golden whale during an epic fish game run. Well, now it is time to redeem your virtual credits and turn them into cold hard cash. Follow these steps to get your hands on your prize:
Sign in to your Skills and Slots account
Navigate to the redeem credits page
Select the gaming system you wish to redeem from
Type in the amount of credits you wish to redeem
Click the withdraw button and type in the amount of credits you wish to cash out
Enter your Bitcoin wallet address
Submit your redemption request
So basically, you have to move the virtual credits from the individual gaming platform to your Skills and Slots payout account. Then you submit a withdrawal request, and Skills and Slots sends you Bitcoin. Each credit is worth $1, and you receive the equivalent amount in Bitcoin.
To turn your Bitcoin into USD, you need to send it to an exchange like Binance and use it to buy USD. You can even withdraw directly from Skills and Slots to your Binance account by entering your Binance Bitcoin wallet address.
It looks like previously, Skills and Slots was also processing redemptions via Cash App. However, their account may have been shut down, and now they only offer Bitcoin.
Is Skills and Slots Sweepstakes Casino Legit? Reviews & Findings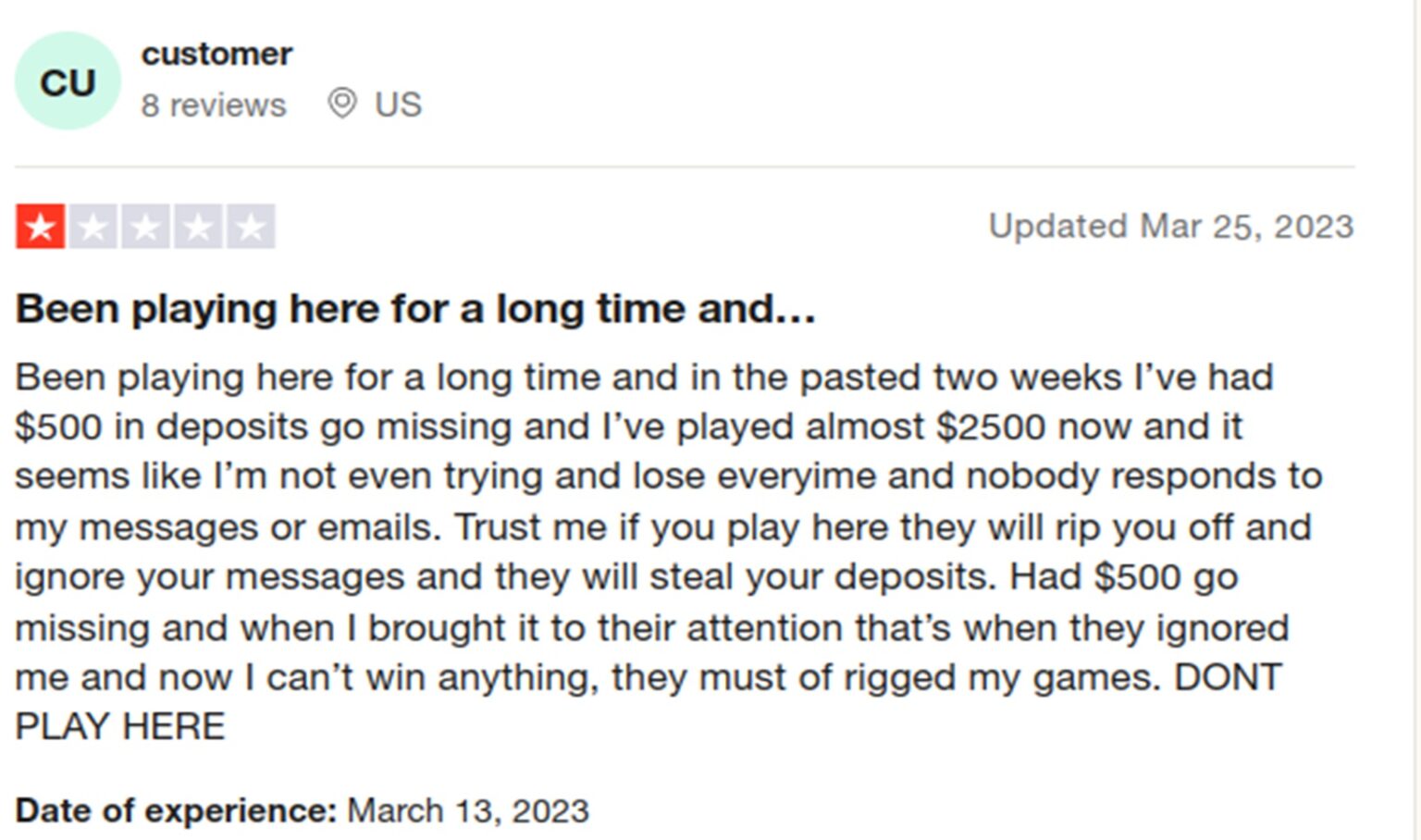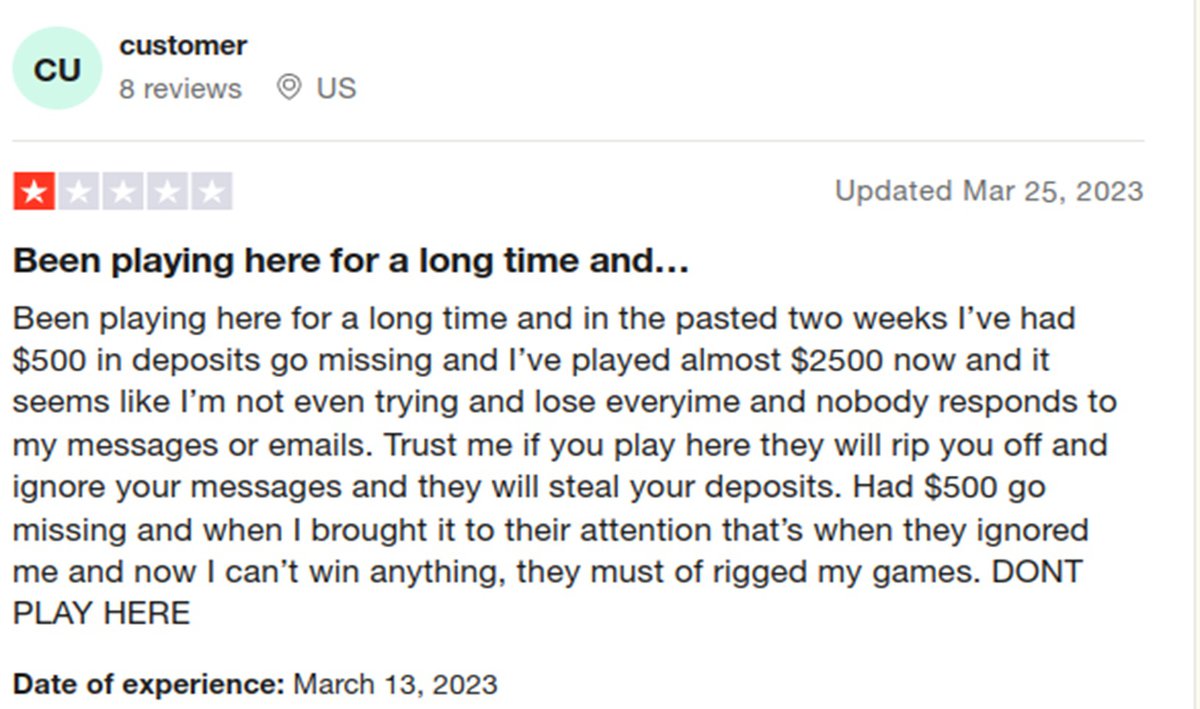 Skills and Slots online sweepstakes casino is not legit. Skills and Slots is based in San Jose, Costa Rica, while all legal sweepstakes sites must be owned and operated by a company registered in the US or Canada.
That isn't the only issue! You just need to take one look at the Skills and Slot' game library to know something isn't quite right. They have online games from notorious providers like Orion Stars, Vblink, Golden Dragon, and Riversweeps. These developers are all unlicensed and never ever submit their games for independent testing.
I wouldn't waste my money playing these manipulated games, especially when there are legit sweepstakes online casinos out there with popular games from NetEnt, Pragmatic Play, BGaming, and other top providers.
It gets even worse. A number of users have had their money straight up stolen. Players have had Cash App deposits not honored while others are trying to receive withdrawals, and Skills and Slots refuses to answer their questions. Skills and Slots has also been accused of using fake promotions.
These are some extremely serious accusations that suggest gross negligence on Skills and Slots parts. They very well could be running a Ponzi, so if you or anyone you know has money on Skills and Slots sweeps cash casino I would recommend you cash out as soon as possible. It is only a matter of time before they shut down and run off with customers' cash.
Customer Support


Skills and Slots actually has 24/7 live chat, which is uncommon at shady sweepstakes casinos. When I messaged them, they answered almost instantly, and I chatted away to a real support agent, not a chatbot. This shows they are at least trying to appear legit.
Skills and Slots Ratings & Alternatives
Skills and Slots is running an illegal operation based offshore. They are targeting American players and pretending to be a legit sweepstakes casino when they are nothing more than an illegal backyard online casino. They don't even have funds to get licensed by some tinpot gaming authority and get tested games from legit providers.
If you never want to see your money again, sign up to Skills and Slots. However, if you actually want to play legit wins games and redeem cash prizes, then register at these sweepstakes casinos which I play at regularly, and claim these no deposit bonuses right now!