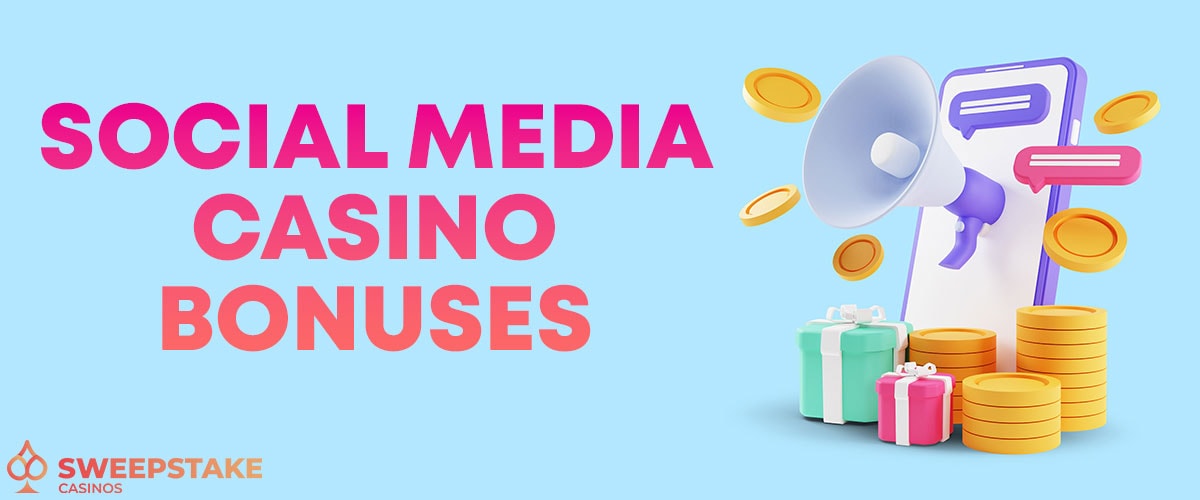 Sweepstakes casinos leverage the power of social media platforms to attract new players and keep existing ones happy by offering exclusive bonuses.
You can claim these bonuses via the sweeps online casinos official Facebook, Instagram, Telegram, and Twitter. In this article, we will share the best social media casino bonuses and explain exactly how they work and where to claim them!
Top Social Media Casino Bonuses
Don't shortchange yourself. Claim these social media casino bonuses right now and give your bankroll and jumpstart!
🥇Fortune Coins – Merchandise Giveaway

Fortune Coins always has great social media bonuses. On their Facebook page, they gave away 3 sets of JBL headphones. To win, you had to tag your friends in the comments. Three lucky winners who tagged the most accounts walked away with a new set of headphones. A pretty generous prize, seeing JBL headphones retail for over $100.
Don't feel bad about missing out on the headphones. Get your hands on a massive $12 no deposit bonus when you simply sign up at Fortune Coins social casino site and $50 when you spend just $9.99!
🥈McLuck – Guess the Game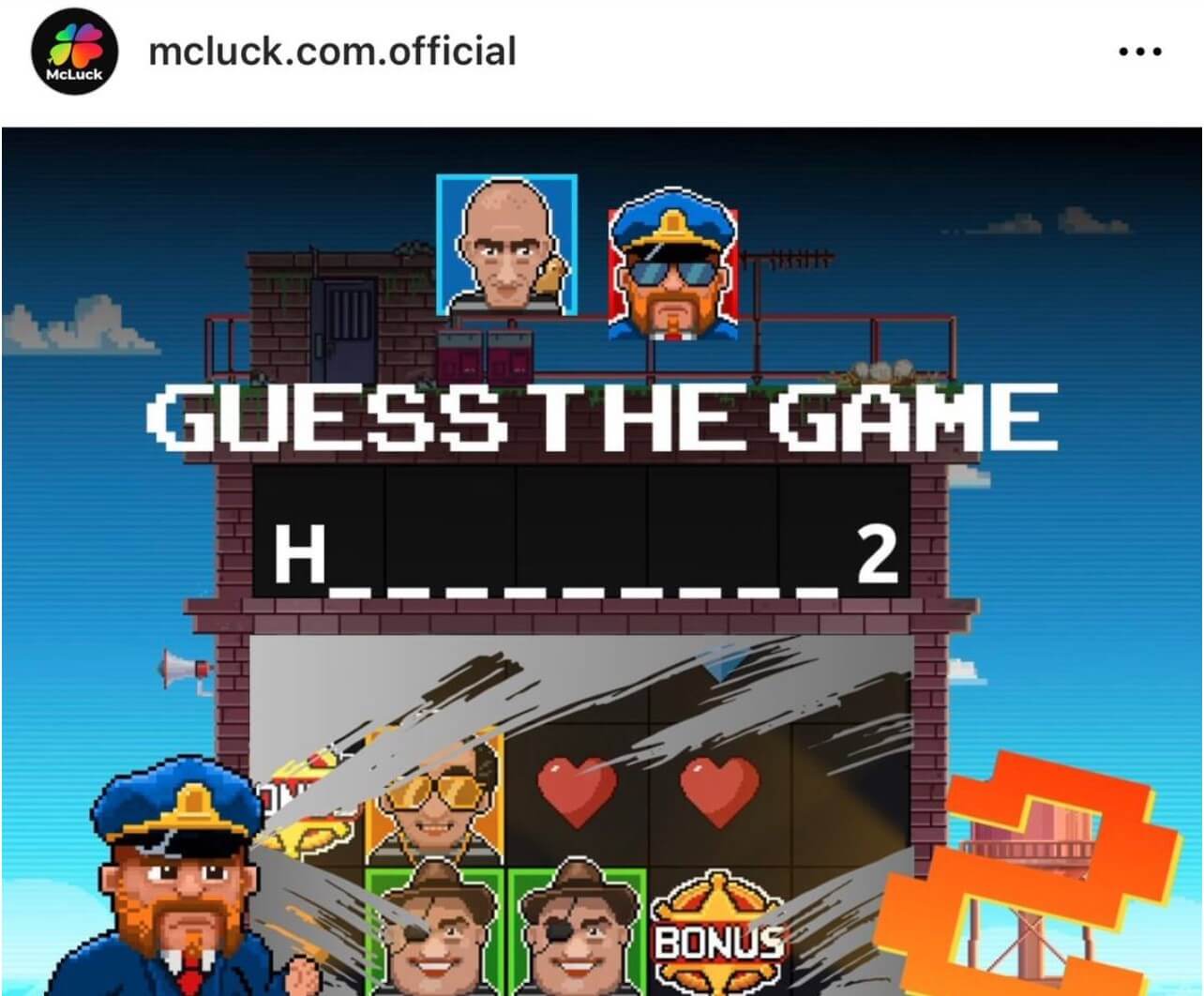 McLuck is very active on social media, particularly Instagram, where they have almost 2,000 followers. In a recent social media bonus McLuck posted a partial image of a slot game and revealed a game's starting letter. You then had to comment answer + the hashtag #McLuckGiveaway. McLuck then chose 10 players who each went home with 10 SC worth $10!
To score even more sweeps coins, use this link and get $2.5 on the house when you sign up and a massive 150% first purchase bonus when you spend just $9.99!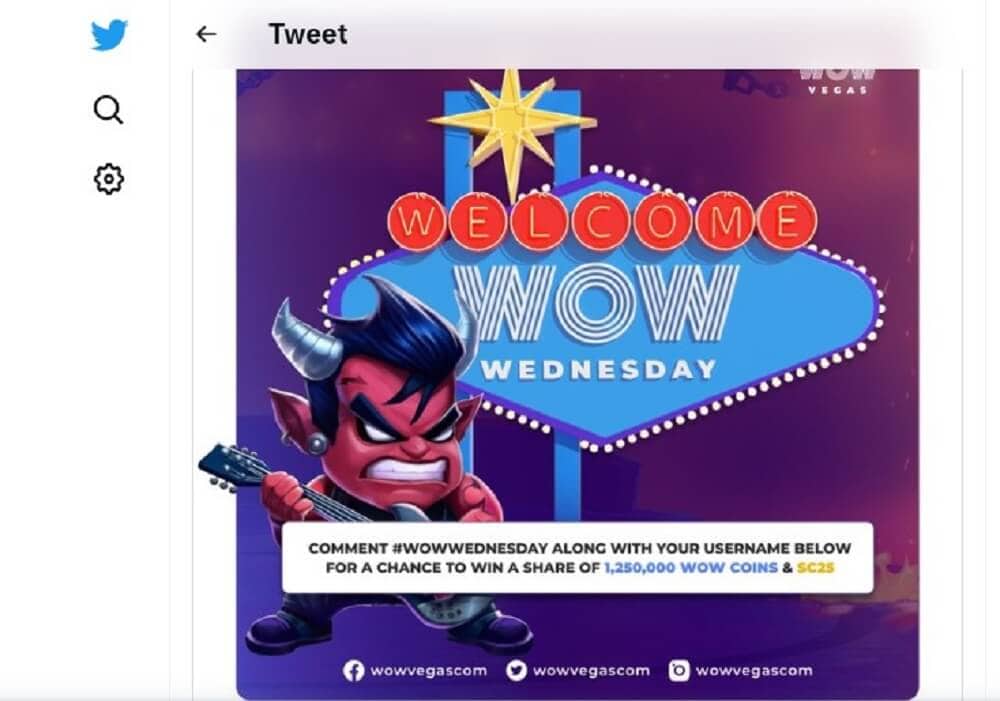 WOW Vegas had a great little Wednesday giveaway over on Twitter. It was 100% free to enter, and all you needed to do was comment below WOW Vegas' post with the hashtag #WOWWEDNESDAY accompanied by your username, and then 5 lucky winners walked away with 5 SC.
Before you start participating in WOW Vegas giveaways, join here and receive a $4.5 no deposit bonus + 200% first purchase bonus when you spend just $9.99!
🎖️Tao Fortune – Solve The Riddle To Earn 300 SC

Tao Fortune posted a fun little riddle on its Facebook page. You needed to correctly solve the riddle and then comment under the post with the correct answer and your account ID. Then Tao Fortune selected 3 lucky players and gave them 300 SC each!
Sign up now to get 88,000 tao coins + 5 SC from the daily magic box and 4,200 SC worth $42 when you spend just $29.98!
🏅NoLimitCoins Casino – Maze Game With 300 Free Entries Prize

NoLimitCoins Casino recently held an exciting bonus on their Facebook page. They posted an image with a maze, and you needed to select the correct path that led from Zorro to Esperanza and then post the answer and your player account ID in the comments. The chosen winners each received 300 free entries for the Zorro-themed slot.
Register at NoLimitCoins Casino to receive a $10 no deposit bonus, a 33% first purchase discount, and a 2x daily free spin-the-wheel game where you can win real money prizes!
Social Media Casino Bonuses Explained
With millions of people glued to social media sites for hours every single day, sweepstakes casinos use these powerful platforms to market their sites. The goal of social media bonuses is to get new players to sign up and inspire existing players to keep betting. However, that is not the only reason why sweepstakes sites offer social media bonuses.
Online social casinos have to follow specific laws to stay on the right side of the law. They are obligated to abide by the no purchase necessary requirement, which basically means they have to give players free play. By offering social media bonuses, sweeps casinos can demonstrate to law enforcement that they are following sweepstakes regulations and their sites are not online casinos.
With social media casino bonuses, you can claim sweeps coins which can be used to play all your favorite social casino games at sweeps casinos. These sweeps coins can then be redeemed for cash prizes. Typically 1 sweep coin is worth $1.
How a sweepstakes social media bonus works is you typically need to comment under the sweeps casino's social media post with either a hashtag or an answer to a question. Then if you are lucky and get randomly chosen, the sweepstakes online casino will add free SC to your account. These social media giveaways are always free to enter.
McLuck had a recent social media bonus where their followers had to count how many cat cards were in the Grim the Splitter game and then post their answer under the Facebook post with the hashtag. Ten players were chosen, and each got 20 SC.
Where to Look for Free Sweepstakes Bonuses
Luckily, free sweepstakes bonuses are not hard to find. Simply pull up any sweeps casino's Facebook, Instagram, TikTok, Twitter, or Telegram, and you will be flooded with epic free SC bonuses.
Facebook
All legit sweepstakes online casinos have an official Facebook page where they keep players up to date with the latest online casino games and features and regularly give away free sweeps. Facebook social media bonuses tend to be interactive, where you need to solve a puzzle or answer a question and then write your answer in the comments under the giveaway post. Then the social casino will randomly select players and top up their accounts with SC.
WOW Vegas free social casino is particularly active on Facebook, posting virtually every day, and has just under 15,000 likes and 18,000 followers. They recently had a fun Facebook bonus where they posted a maze with different routes. You needed to guess which path led out of the maze and comment the answer with your username under the picture. WOW Vegas then randomly chose 10 players and gave them 10 SC.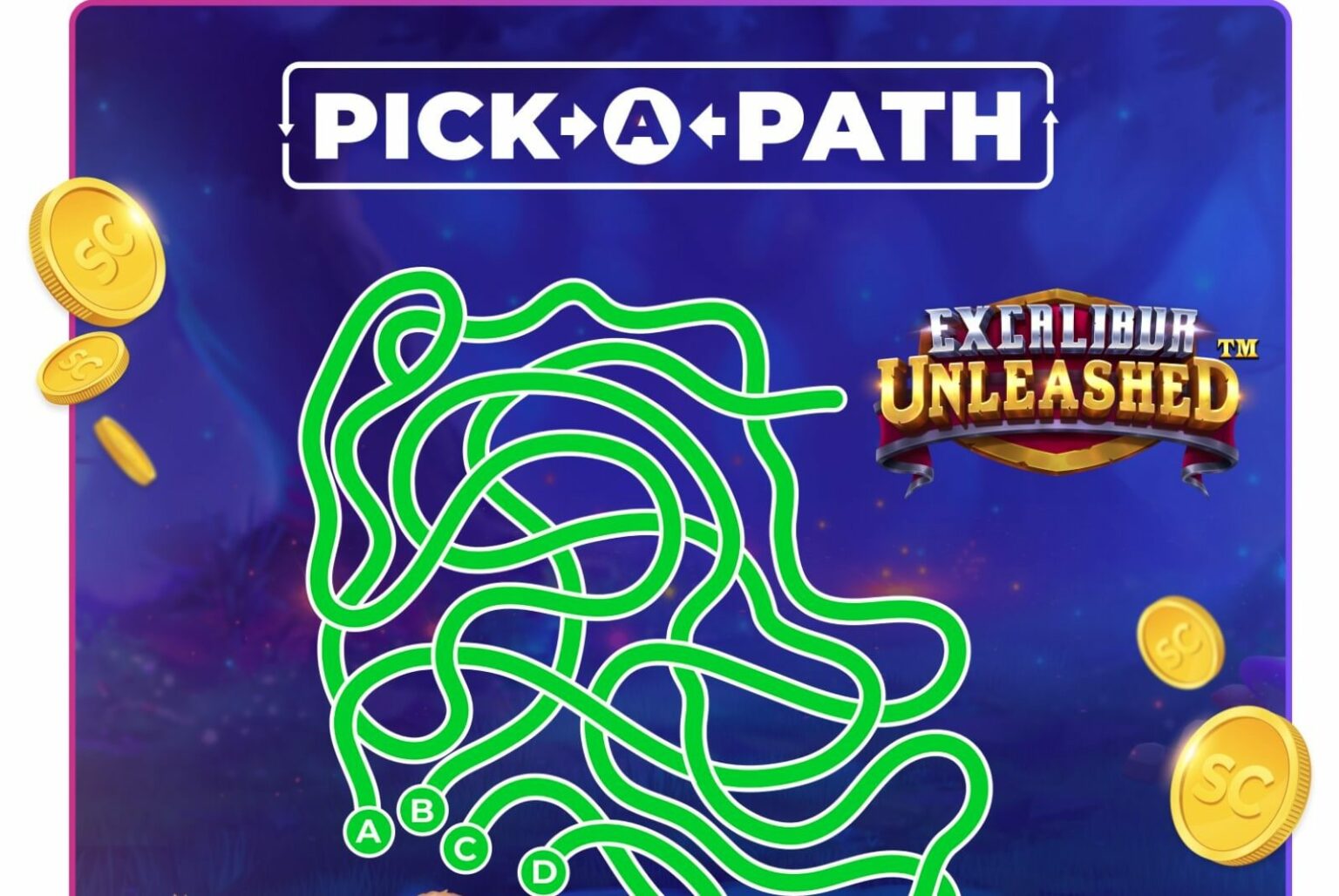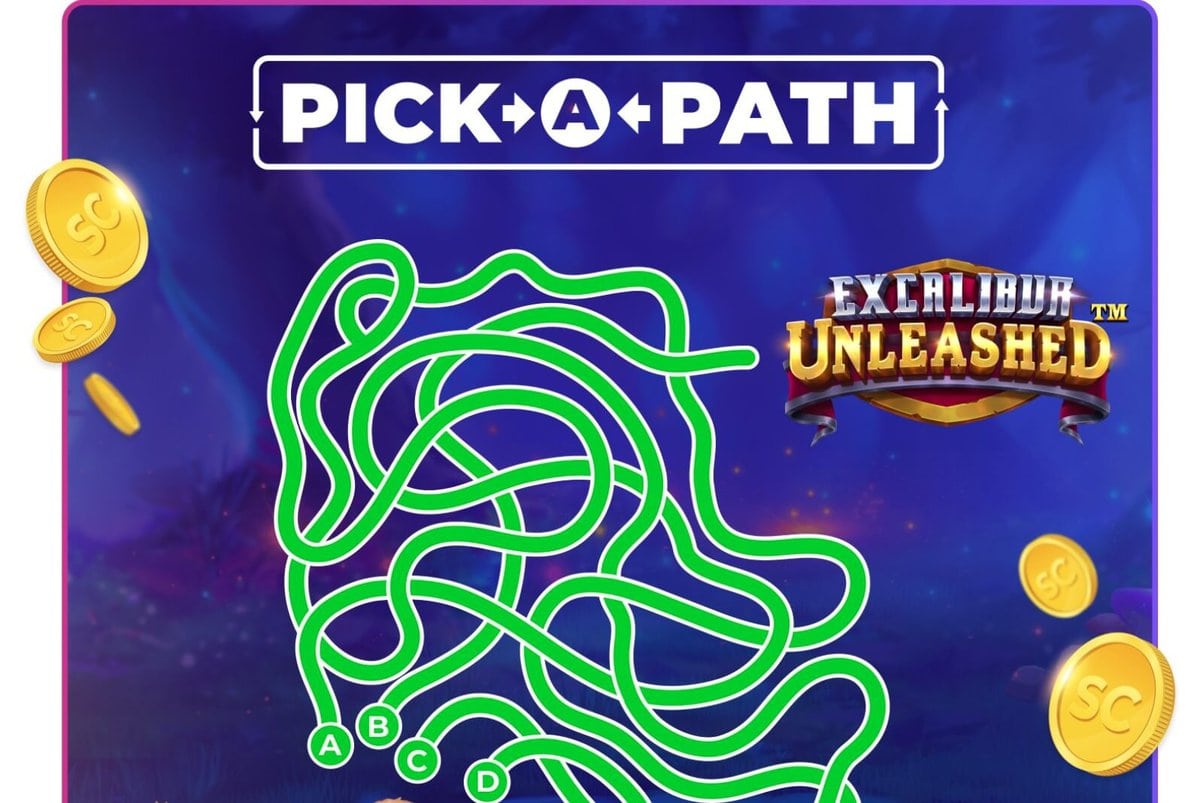 Fortune Coins also has a great Facebook page racking up over 20,000 likes and 24,000 followers. They recently had a tag-a-friend giveaway where you simply needed to tag one of your friends in the comments, and then 5 people were randomly chosen to win 1,000 fortune coins worth $10.
Instagram
Instagram isn't just for aimlessly scrolling through stories and living vicariously through influencers. If you follow sweeps casinos, you can grab a healthy share of sweeps coins. The top sweepstakes sites all have official Instagram pages, which form part of their marketing strategy. They advertise their site's features, latest releases, and promotions and also have giveaways. Sweepstakes casinos will often post the exact same giveaways you find on Facebook on their Instagram accounts.
WOW Vegas is active on Instagram with 4,000 + followers. They recently had a juicy giveaway where you had to share a WOW Vegas post and then comment your username to have a shot at winning 50 SC. Fortune Coins is doing even better than WOW Vegas with 5,000 + followers, and it's easy to see why as they hand out SC like candy!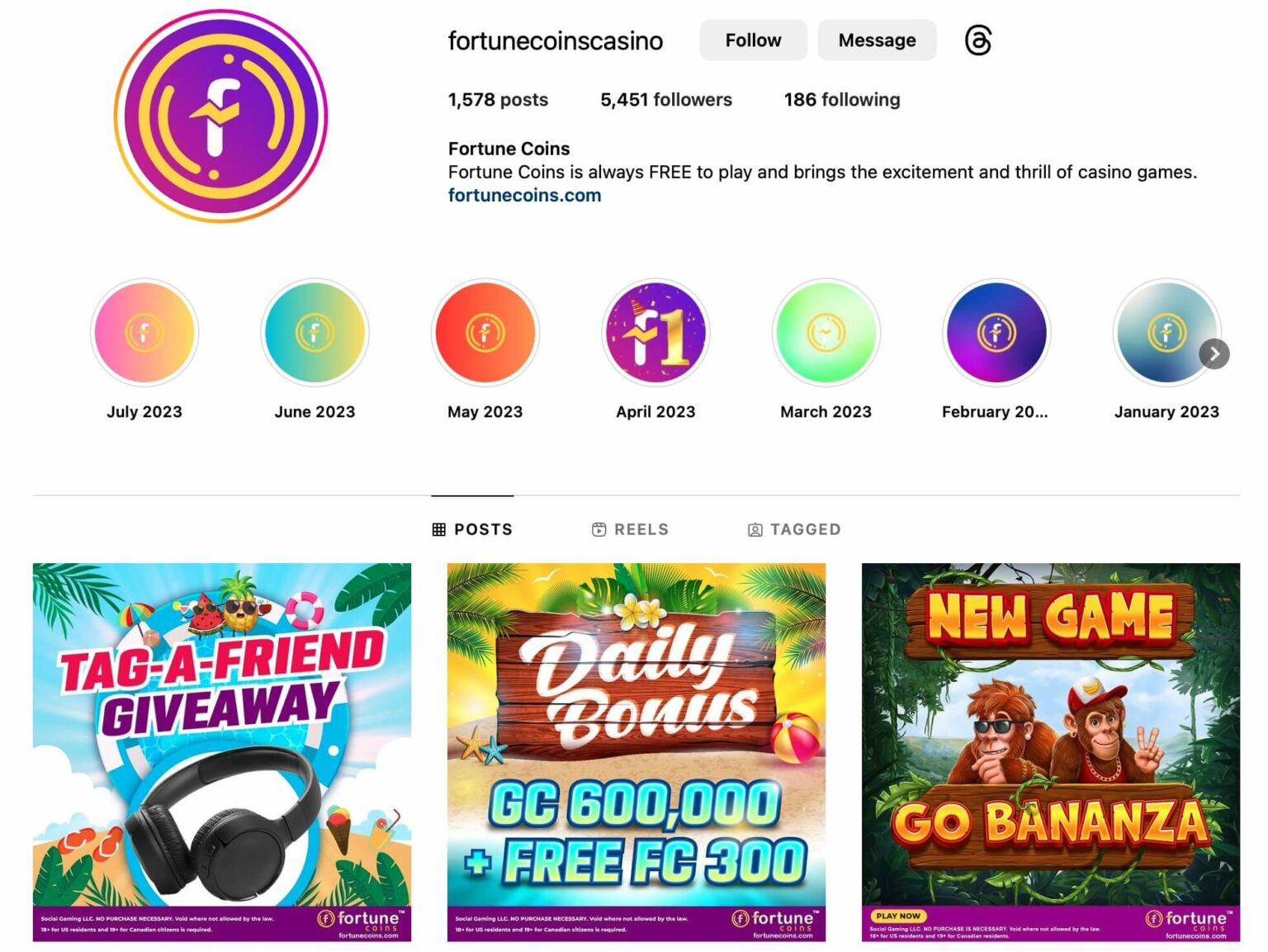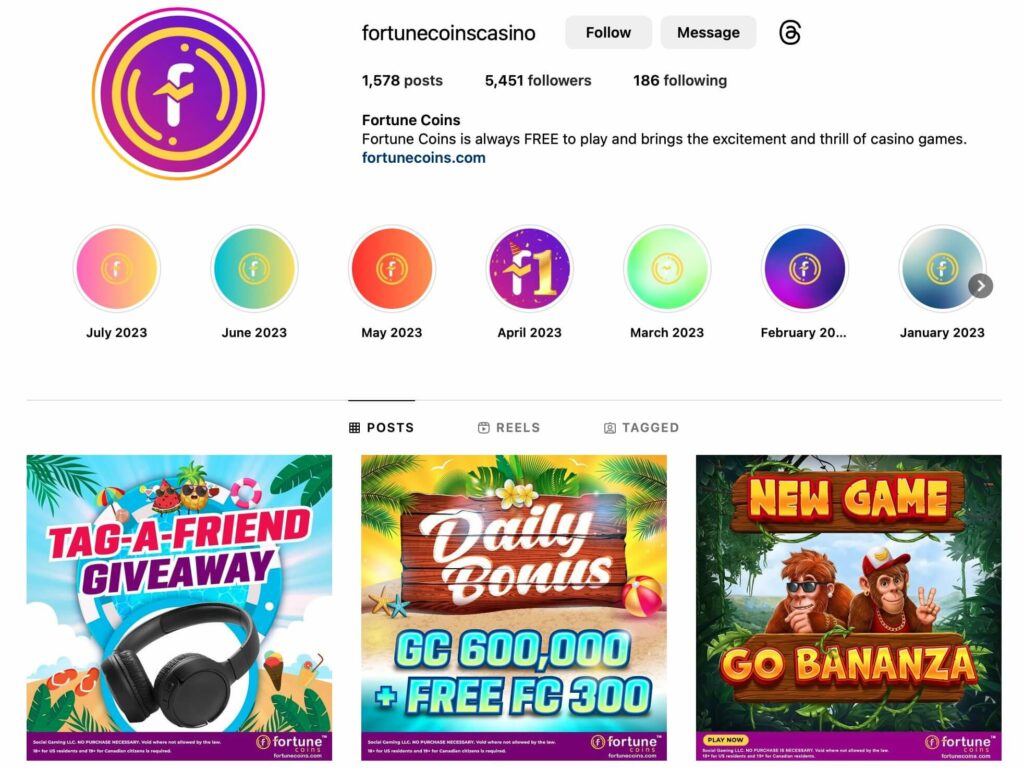 TikTok
TikTok is not nearly as popular as Facebook when it comes to social media bonuses, but many sweeps casinos still promote exclusive offers there. The bonuses are similar to the ones you find on Facebook, where you need to answer a question or play a little game and comment under the sweeps casino's TikTok post. Also, as many sweepstakes sites don't have big followings on TikTok, it is easier to win social media bonuses because there are fewer people commenting.
Fortune Coins is just building up its TikTok and currently only has just under 800 followers. They recently had an exciting TikTok bonus where they showed a video with symbols from a slot game. Then you needed to comment on the correct game the symbols came from. Players were selected at random, and each walked with 1,000 fortune coins valued at $10.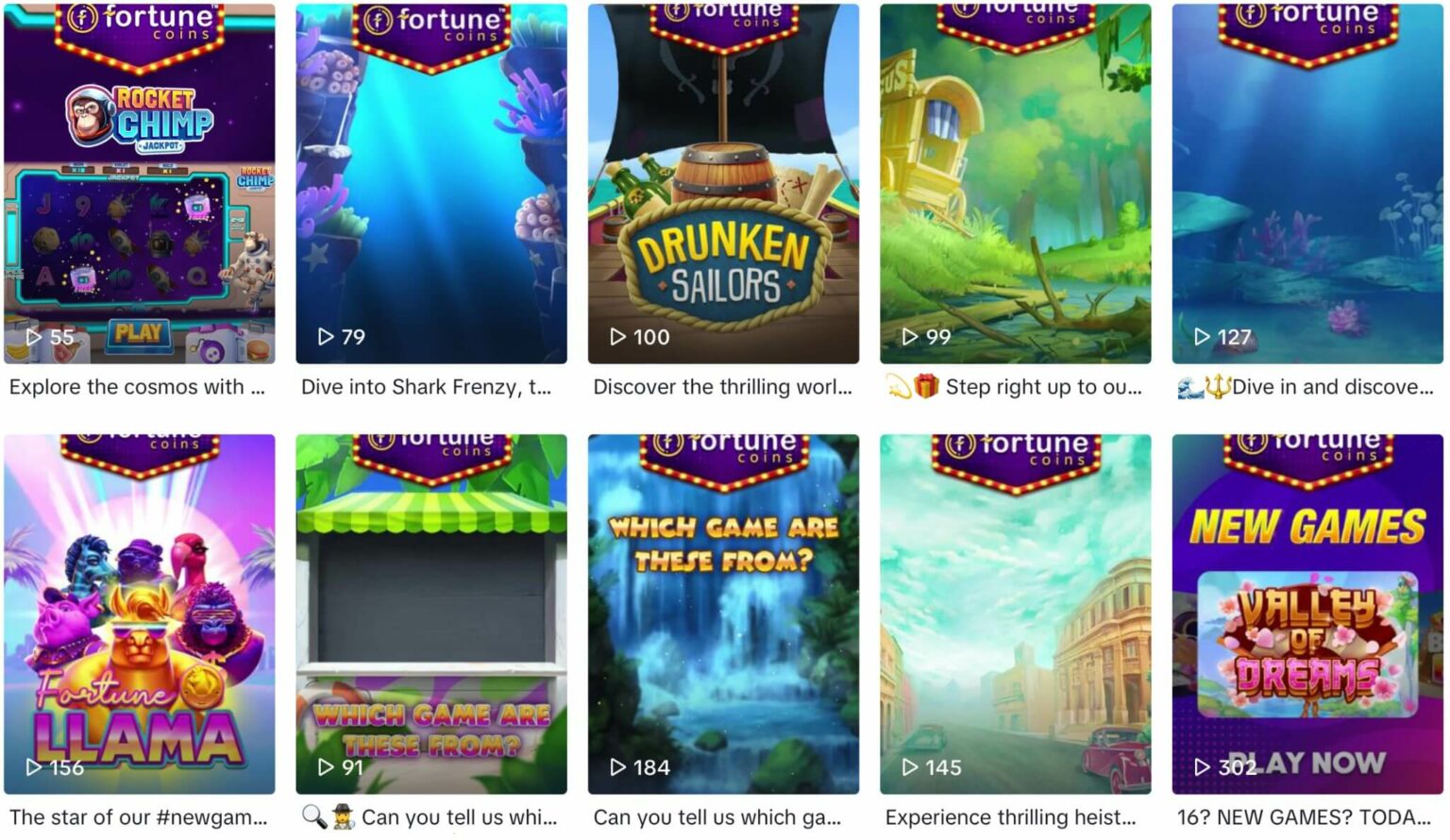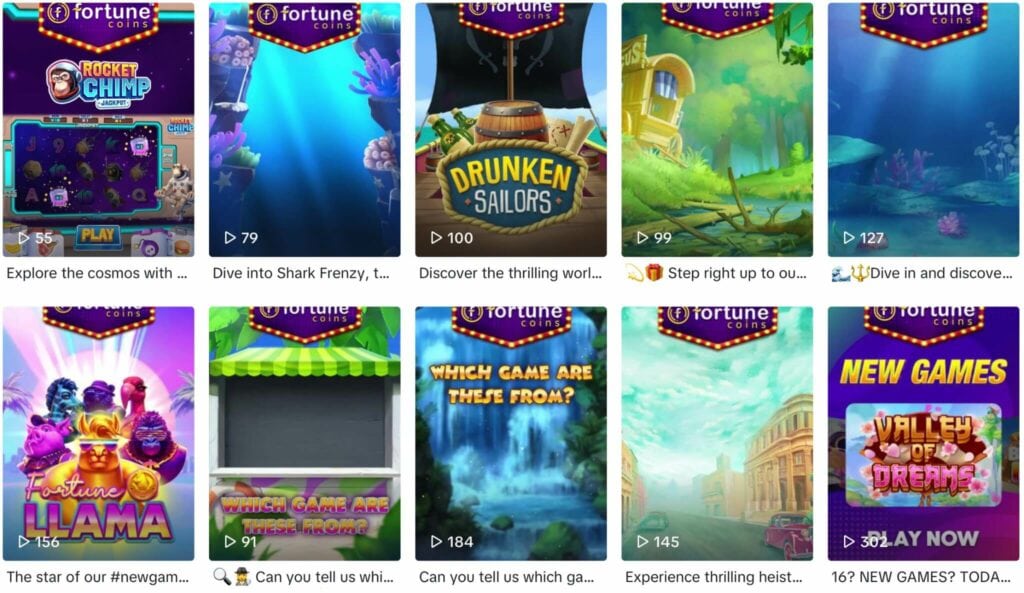 Twitter
Twitter is a great place to find sweeps casinos bonuses. All of the big sites have official Twitter pages where they announce bonuses, particularly when new online casino games are released. For example, you can often score free SC when a new slot debuts at a sweepstakes casino. Sweepstakes sites also hold exclusive giveaways via Twitter, where winners are drawn at random, and their accounts are flooded with sweep coins.
If you are looking for free sweeps coins, then WOW Vegas is a must-follow on Twitter. They have over 4,000 followers, and nearly every day, they have a new offer. Recently they announced a Friday or FriYAY bonus where all you had to do was play a WOW Vegas casino game between 2 pm and Midnight, and then 100 players were randomly drawn, and each pocketed 100 SC or 50 SC! In another fun Twitter bonus, you had to comment  #WowWednesday with your username under WOW Vegas' post. Then 5 winners were selected and received 5 SC each.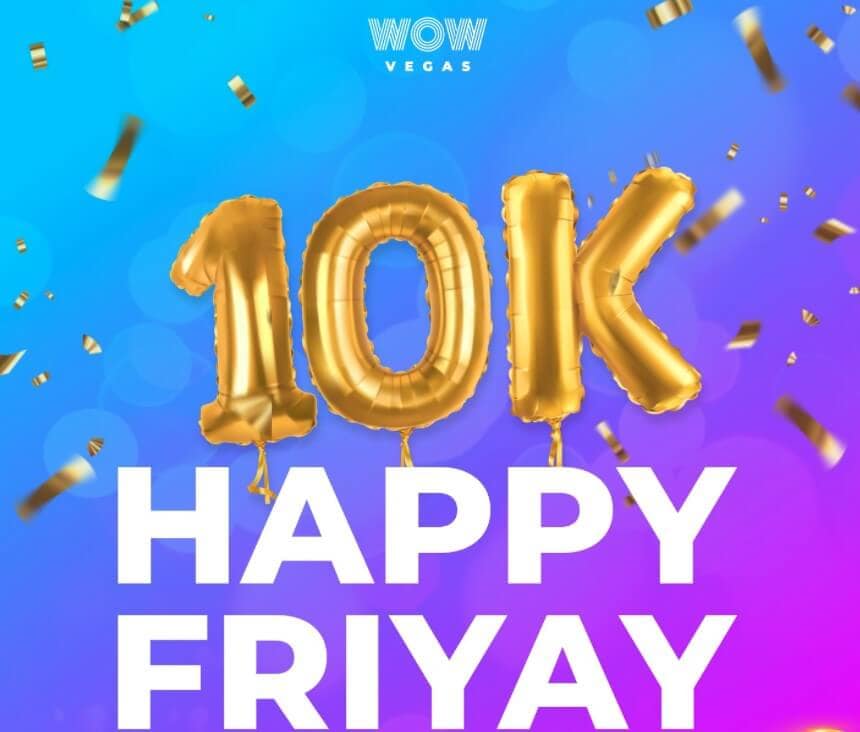 Telegram
Telegram is an instant messaging app similar to WhatsApp. Telegram groups have become very popular in recent years, and now many social casino sites use them to keep their players in tune with the latest updates and popular online games and also give away sweeps coins.
However, you need to be very careful as there are a number of fake Telegram groups impersonating sweeps casinos and offering fake deposit match bonuses and bonus money. A fake Stake.us Telegram group has scammed players for thousands of dollars, with one player listing over $500.
Benefits of Social Media Casino Offers
Social media casino offers are incredibly popular, and for a good reason. They allow you to easily claim sweeps coins for free, and thanks to their low wagering requirement and lack of game restrictions, you can quickly redeem for cash prizes. These are some of the benefits you can enjoy when you claim a social media casino bonus:
Final Thoughts
Every single day of the week, social casino sites are giving away tons of sweeps coins via social media bonuses. To claim the highest possible number of free SC, make sure you pull up every sweeps casino's Facebook, TikTok, Instagram, Twitter, and Telegram and take part in their free giveaways.
The sweeps casinos with the best social media bonuses are:
Fortune Coins – Join now to unlock a 100% free $12 no deposit bonus
McLuck – Sign up here to score $2.5 on the house
WOW Vegas – Register to get a $4.5 no deposit bonus
If you claim all of the above no deposit bonuses and score some more sweeps coins via social media bonuses, it won't be long until you have a $100 + bankroll without depositing a penny!