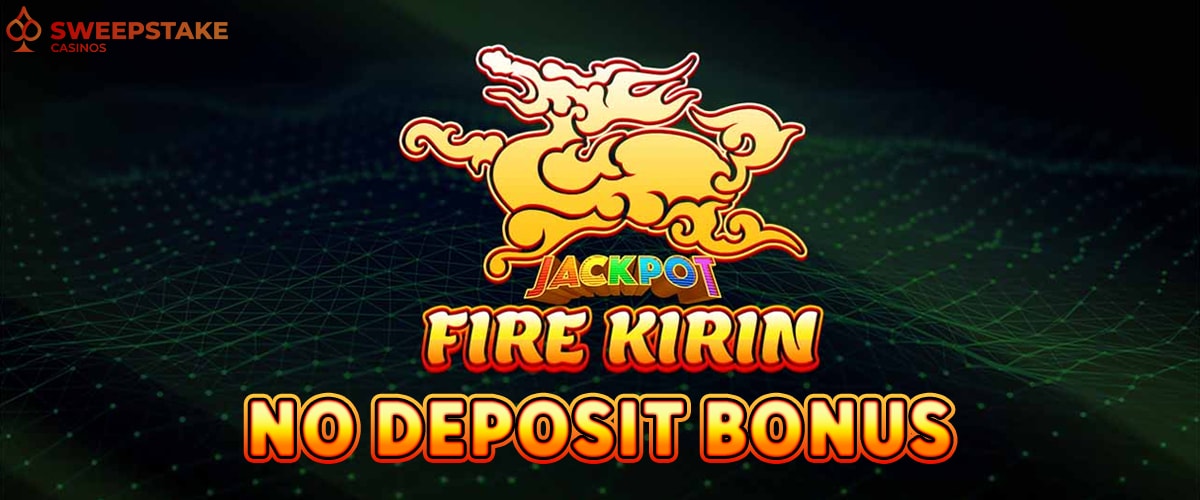 Fire Kirin casino has a $5 no deposit bonus when you sign up through BitBetWin, no bonus code required. You can use this free cash to play fish games, keno, and slots. Fire Kirin also has a 50% first deposit bonus when you purchase virtual credits via BitPlay. You must be at least 18 years old and live in any US state except Idaho and Washington to unlock these Fire Kirin bonuses.
Even though Fire Kirin has exciting fish games, we don't recommend signing up or claiming their bonuses. There are some serious problems with this sweepstakes platform that we will explore throughout this article. We will also show you some legit sweepstakes casinos where you can win real cash prizes and play the exact games you find at online casinos!
No Deposit Bonuses for Fire Kirin
Fire Kirin is a sweepstakes gaming platform where you can play 20 + slots, fish games, and keno. This sweeps online casino is named after their highly popular fish game Fire Kirin, famous for its thrilling skill-based gameplay and potential for big wins. Here are the different Fire Kirin bonuses available:
| 🎁Bonus Name | 🤑Offer | How To Claim❓ |
| --- | --- | --- |
| No Deposit Bonus | $5 | Sign up at BitPlay or BitBetWin and verify your account by uploading your ID |
| Welcome Bonus | 50% first deposit match | Make your first deposit at BitPlay and select the Fire Kirin platform |
| Second Deposit Bonus | 20% second deposit match | Make your second deposit at BitPlay and select the Fire Kirin platform |
| Birthday Bonus | 50% deposit match | Deposit at BitPlay on your birthday |
| Referral Bonus | $10 | Get your friend to enter your BitBetWin code and deposit at least $10 |
| Daily Bonus | 25% | Play Fire Kirin games and receive free credits |
Despite the generous bonuses on offer at Fire Kirin, you should avoid this sweeps online casino at all costs! Their games are untested and likely manipulated. And even worse, you can't sign up directly with Fire Kirin. Instead, you have to trust a shady 3rd party agent and entrust them with your cash and personal details.
To grab more bonuses, legally win real money prizes and play different games from top developers like Pragmatic Play, Relax Gaming, High 5 Games, and Betsoft, stick to these legit sweepstakes platforms!
Fire Kirin Free Money No Deposit Bonus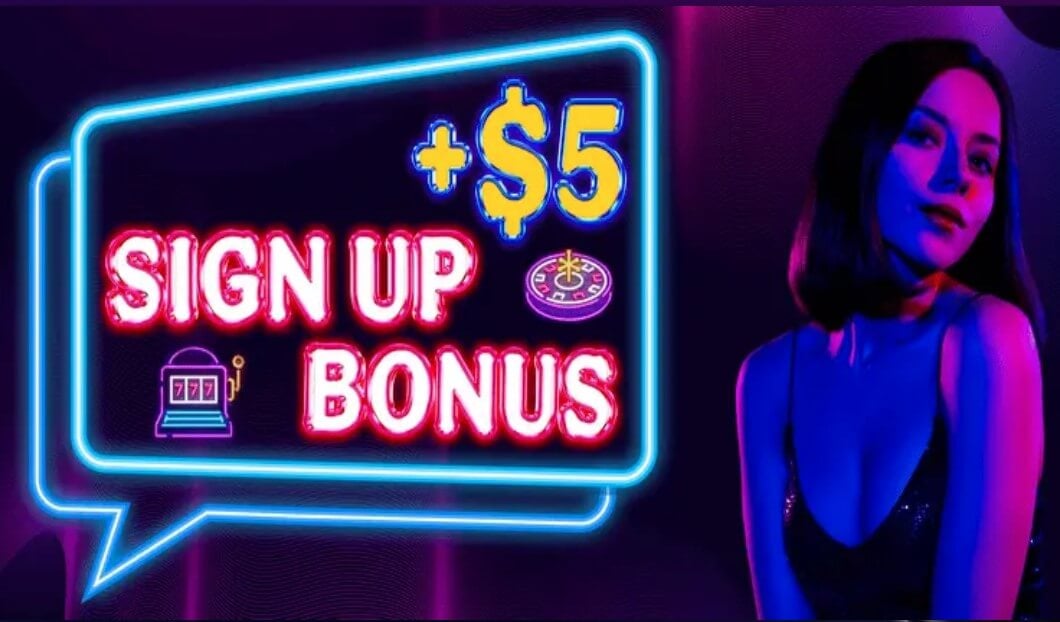 When you sign up at BitPlay or BitBetWin, you will receive a $5 no deposit bonus for Fire Kirin. To get this offer, you will need to share your ID and a selfie of you holding your ID.
Fire Kirin is not actually a sweepstakes casino, but a sweepstakes gaming platform. They do not handle payments or bonuses. Instead, they license their platform to agents like BitPlay and BitBetWin, who are free to create their exclusive promotions and are in charge of deposits and payouts.
Unfortunately, BitPlay and BitBetWin are not reliable Fire Kirin agents but are the only ones we could find that offer a no deposit bonus. They don't list any terms and conditions except a max withdrawal cap of $200.
How to Get Free Credits for Fire Kirin Casino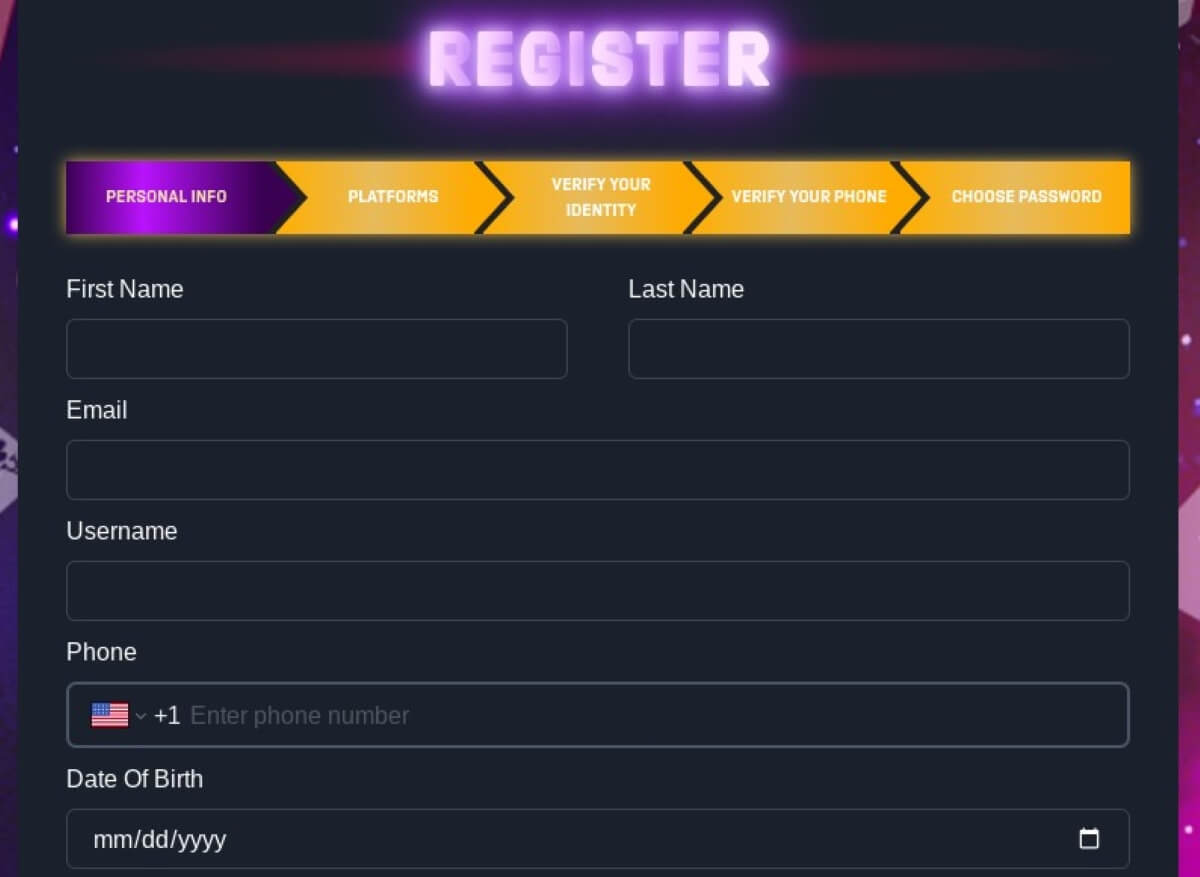 Unfortunately, claiming the free credits for Fire Kirin casino isn't as simple as heading to their site and signing up. You first need to find a Fire Kirin agent and then sign up through them. Follow these steps to claim your $5 Fire Kirin no deposit bonus:
Go to BitPlay.ag
Hit the Sign Up button in the top right-hand corner of your screen
Enter your first and last name, email, date of birth, and phone number, and create a username
Select Fire Kirin
Upload your ID and a selfie of your holding your ID
Type in the code sent to your mobile phone
Create a password
Then BitPlay will provide you with Fire Kirin login details and add $5 to your account. Once your new account is verified, you are free to play all of Fire Kirin's games!
Fire Kirin Casino Free Bonus Restrictions & Wagering Requirements
The lack of terms and conditions attached to the Fire Kirin $5 no deposit bonus at BitPlay and BitBetWin should make you seriously reconsider claiming this offer. These two shady Fire Kirin agents don't mention anything about wagering requirements, expiry dates, or game restrictions.
However, we did stumble upon a very nasty min withdrawal clause on BitBetWin. On their site, it states if you deposit between $0 and $499, the maximum and minimum you can withdraw is $200. So to cash out your $5 no deposit bonus, you would need to 40x it and turn it into $200, unfortunately, that is very unlikely to happen.
Fire Kirin Promos
Have you already used up your $5 no deposit bonus? Don't worry you can supercharge your bankroll with these free Fire Kirin promotions:
Welcome Bonus – When you deposit for the first time, BitPlay will give you a 50% bonus with no limit!
Second & Third Deposit Bonus – Make your second deposit at BitPlay and tap on the Fire Kirin platform to get a 20% deposit match offer!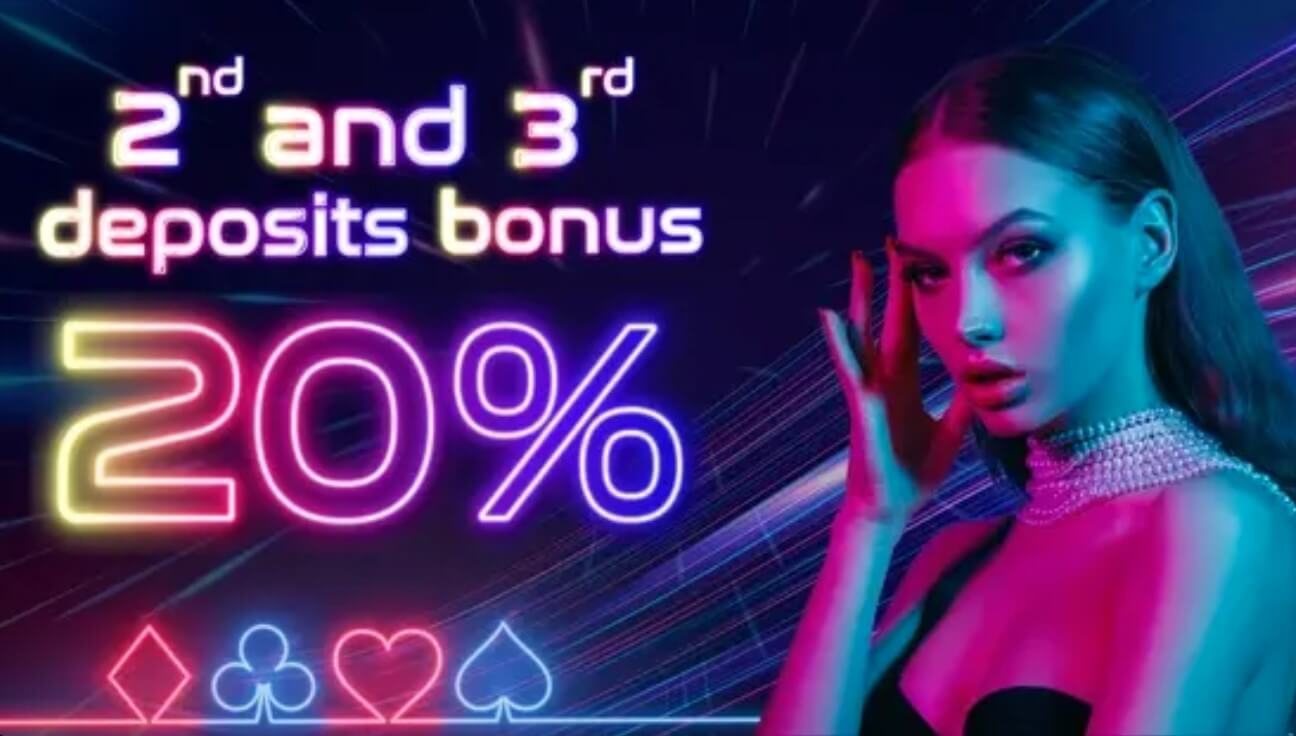 Daily Bonuses – Everyday BitPlay is giving away a 25% bonus to Fire Kirin players. All you need to do is play your favorite sweeps games and watch your credit balance soar!
Referral Bonus – Do your buddies want to try out Fire Kirin? Get them to sign up at BitPlay, enter your referral code, and make a deposit of at least $10, and you will receive $10 for free!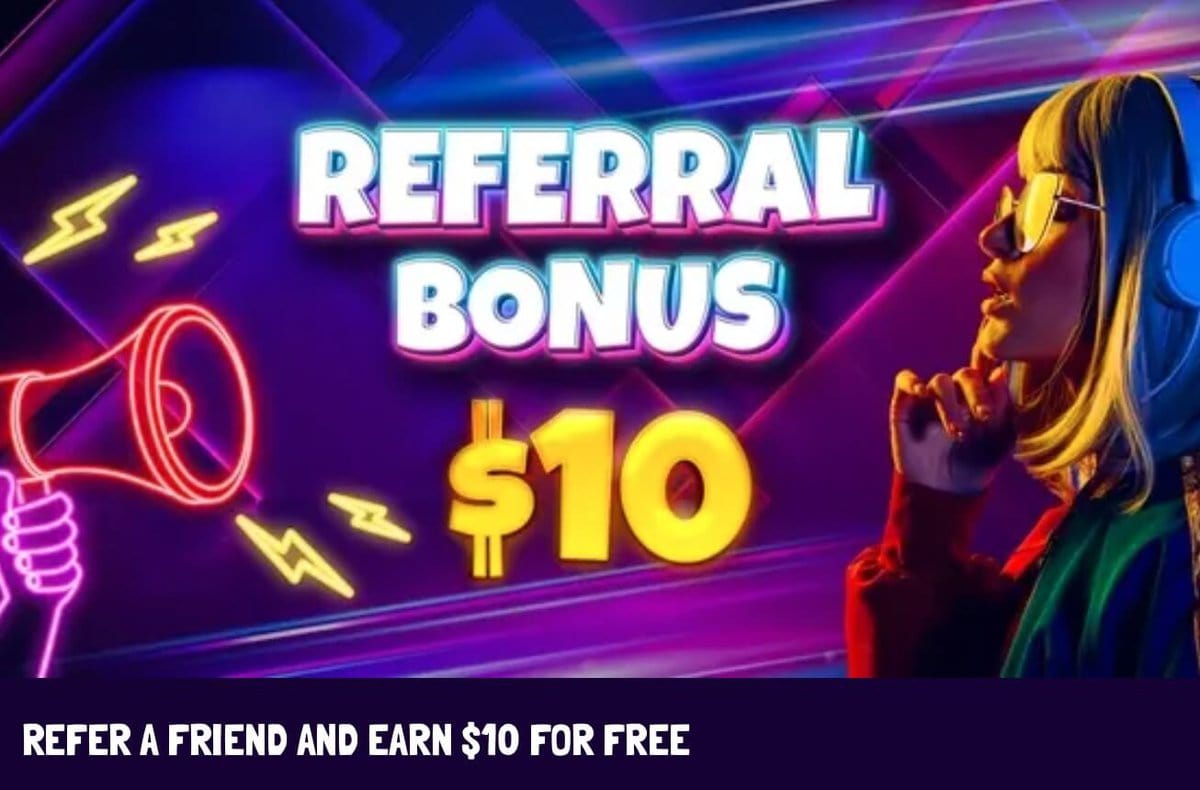 Birthday Bonus – Is your birthday coming up? Celebrate it at Fire Kirin! Simply deposit at BitPlay on your birthday and score a 50% deposit match up to unlimited.
Tips & Hacks When Playing Fire Kirin Casino Free Credits
To help you get the most out of your Fire Kirin gaming experience, check out these useful tips and hacks:
Get your hands on as many promotions as possible – The easiest way to rack up free credits is to take advantage of the different bonuses. If you claim all of BitPlay's and BitBetWin's bonuses, you can easily rack up $200 + worth of free play while also depositing a small amount.
Don't bet over aggressively – Even the most experienced players have gone broke by ignoring bankroll management. When playing slots, don't risk more than 0.5% of your bankroll on a single spin. Also, when playing fish arcade games, set a max loss limit per game of 1% of your total funds.
Test out slots first – Unfortunately, Fire Kirin doesn't reveal the RTPs for its slot games. To find the highest-paying slots, fire up a few casino games and take a few hundred spins on each and compare the results. Based on our testing, some decent slots are Buffalo 777 and Fruit Party.
Work on your fish games skills – Most players come to Fire Kirin for their exciting fish games. While it can be tempting to just spray the cannon everywhere and hope to take out a golden whale, you need to be strategic. We recommend exclusively targeting small sea creatures which only take 1 or 2 bullets to kill. Also, make sure you use auto-lock so your shots don't miss!
You will come across a lot of people touting their mods and Fire Kirin hacks that they claim will unlock instant free credits. We strongly recommend avoiding these mods as they often just flat out don't work or are designed to infect your device with malware, so be extra careful!
About Fire Kirin Bonuses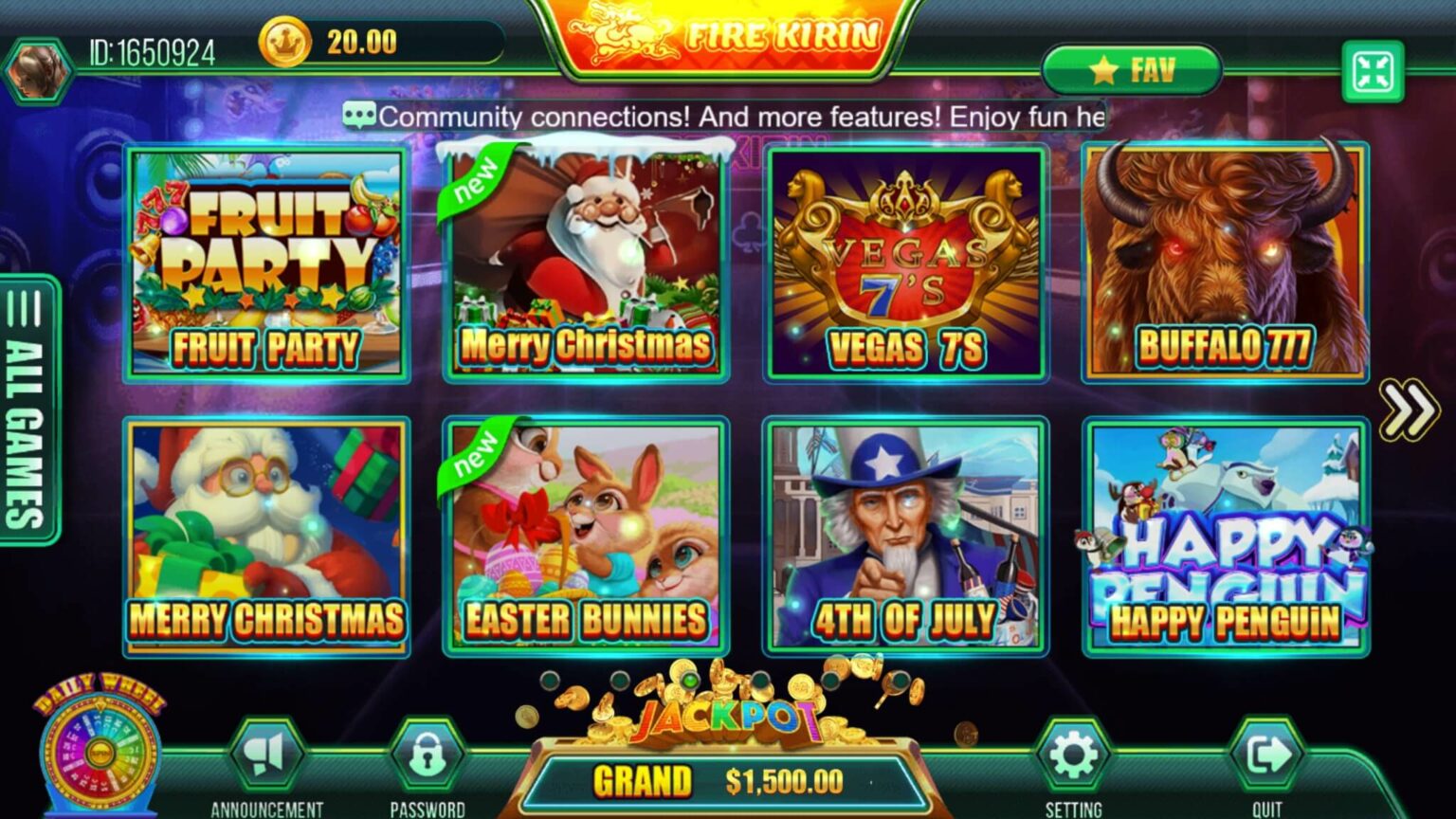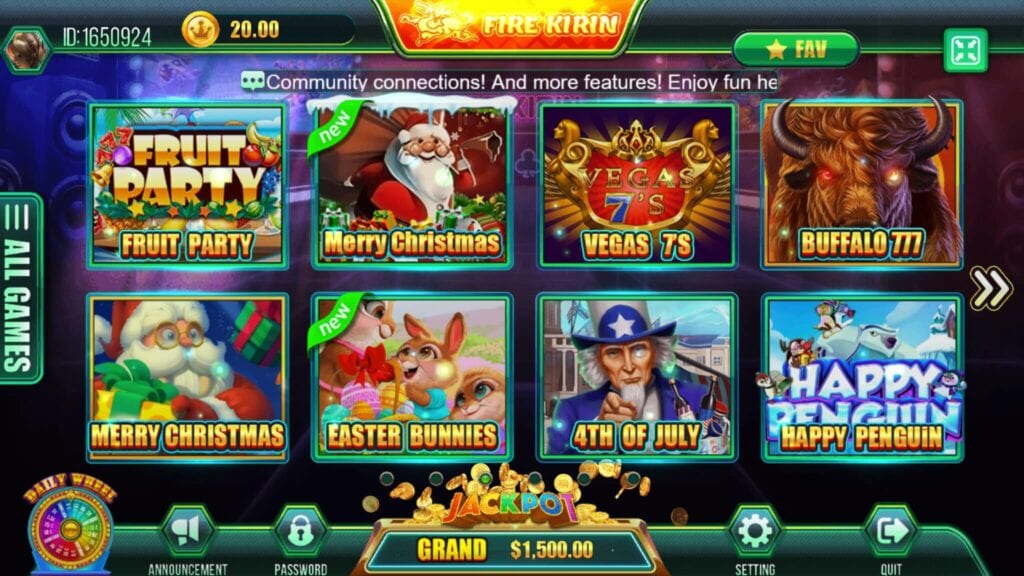 Fire Kirin is a sweepstakes site that has 20 + fish games, slots, and keno. Fire Kirin offers real cash prizes legally in 48 US states. To avoid being considered an illegal online casino, you play using virtual credits, which then can be redeemed for cash. Their business model is different from other sweeps online casinos. They license their platform to independent agents who handle payments, bonuses, and customer support.
You can't sign up directly with Fire Kirin casino. You need to find an agent like BitPlay or BitBetWin who will verify your ID and manually create an account for you. Once you have an account, you can access Fire Kirin via their website or shady APK file (download at your own risk). Fire Kirin accepts no liability if one of their independent agents scams you.
🎰Fire Kirin Casino
🌐Website
https://firekirin.com
🖥️Popular Agents
BitPlay, BitBetWin
💵Real Cash Prizes
✅Yes
🎁No Deposit Bonus
$5
✍️Welcome Bonus
50% First Deposit Match
🎲Games
Fish games, slots, keno
📱App
Android
🧑‍💻Software
In-house
💳Payment Methods
Cash App, Crypto
Why You Should Forget About Fire Kirin No Deposit
Fire Kirin has the potential to be a legit sweepstakes online casino, but at the moment, there are far too many shady business practices going on. These are the main reasons why we can't recommend Fire Kirin:
Risky Licensing Business Model – To play at Fire Kirin, you need to find a 3rd party agent who handles your personal information, cash, and bonuses and manually sets up an account for you. These agents are unlicensed and often anonymous. Fire Kirin takes no responsibility if they steal your personal information or refuse to payout your winnings.
Untested Online Casino Games – Fire Kirin is an unlicensed game developer. All of their games are made in-house and have not been subject to independent 3rd party testing. This means that they can easily be rigged, making it impossible to win.
Questionable Legal Status – Legit sweeps casinos go to significant effort to demonstrate that they are following sweepstake regulations, for example, by giving away lots of free sweeps coins to satisfy the no purchase necessary clause and a mail-in bonus to satisfy the alternative method of entry condition. Fire Kirin and its agents don't appear to be properly following sweepstakes regulations.
Instead of playing shady untested casino games and dealing with unknown agents, sign up to McLuck Casino and enjoy a safe sweepstakes gaming experience, win real cash prizes, and play 450 + online slots from legendary providers like Pragmatic Play, NetEnt, and BGaming. Register now via this link and score a $2.5 no deposit bonus and a 150% first purchase bonus when you spend just $9.99!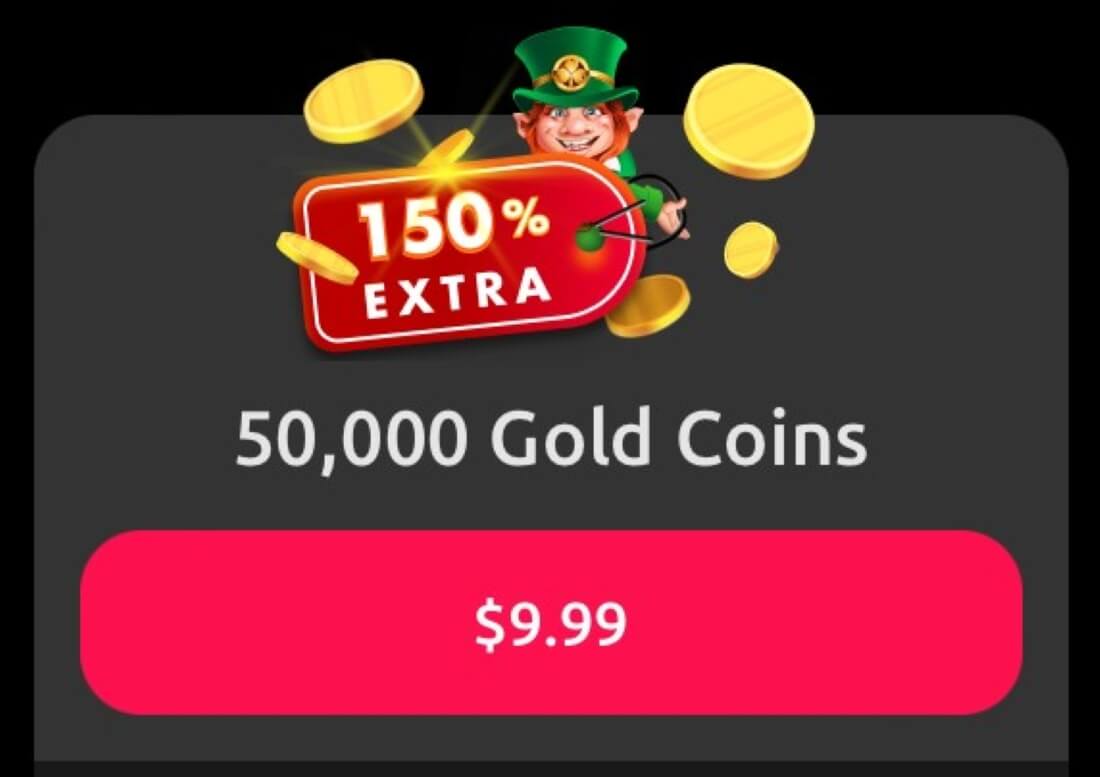 FAQs
What is the no deposit bonus for Fire Kirin?

Fire Kirin casino has a $5 no deposit bonus offer. You can claim this bonus via Fire Kirin vendors BitPlay and BitBetWin. Just sign up at BitPlay and or BitBetWin and select Fire Kirin to get $5 worth of virtual credits added to your account.

Fire Kirin is owned by Guangzhou Changyao Electronic Co., Ltd, a Chinese-based company that originally specialized in making physical Fire Kirin fish games, including the first version of the Fire Kirin game, and then a few years ago, produced an online version and game app.

Can I get free money on Fire Kirin casino?

You can get free money on Fire Kirin by claiming their $5 no deposit bonus, $10 referral bonus, 50% first deposit offer, and 20% second deposit promo. All of these promotions are available at BitBetWin.