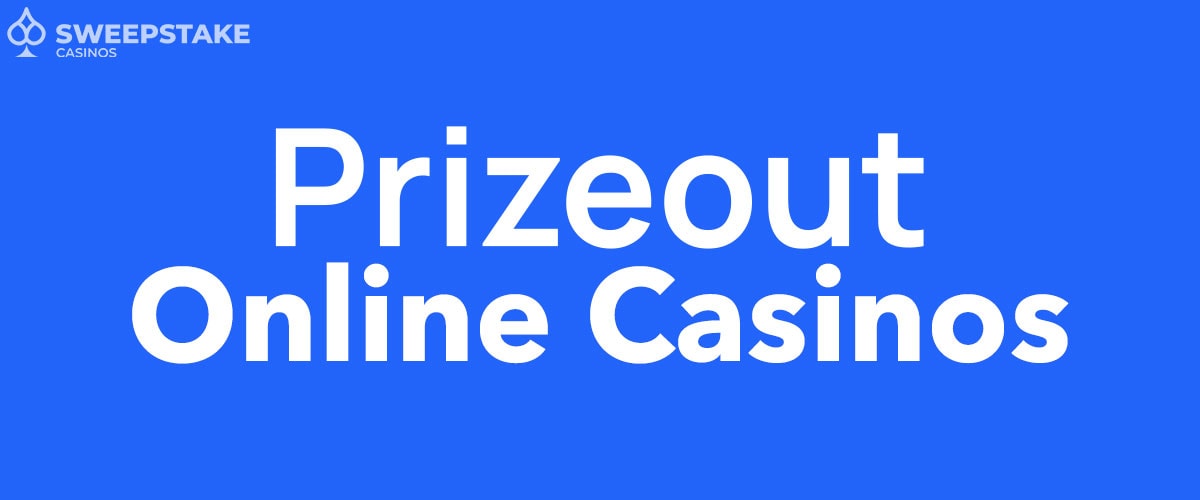 With the promise of faster payouts and lower redemption limits, could Prizeout gift card withdrawals be the solution many online sweepstakes casino players have been craving for?
Of course, the old adage 'Cash is King' still rings true, but Prizeout is looking to counter this. Through a series of innovative partnerships, it's often able to incentivize players by offering higher value gift cards than the original redemption withdrawal amount.
Continue reading our extensive Prizeout online casinos guide to learn about the pros and cons of this new withdrawal method. Also, we explain how it works, which brands you can get gift cards for, and how to spend them.
Best Games that use Prizeout
How Prizeout Works
The concept behind Prizeout is as smart as it is simple. In a nutshell, it is an online marketplace for digital gift cards.
On one side, what Prizeout has done is create partnerships with dozens of top-tier brands, such as American Airlines, Amazon, Uber Eats, Home Depot, and Lowe's, to offer branded gift cards. These companies added to the marketplace make Prizeout casinos an attractive proposition for customers.
At the other end, Prizeout offers a gift card withdrawal solution to businesses, such as sweepstakes casinos, that delivers a better customer experience that is faster than traditional cash outs and has lower redemption limits. Moreover, as Prizeout is driving consumers to its marketplace, it is able to negotiate better deals with the brands that it can pass on to its users.
It is a delightfully simple win-win solution for everyone. The customer gets more value using Prizeout. Sweepstakes casinos benefit from better player retention because of this value, and the brands are collecting sales through more people using their gift cards.
Is Prizeout Legit?
Prizeout is 100% legit. The parent company Prizeout Corp is located at 33 West 17th Street, 8th Floor, New York, NY 10011. Added to this, Prizeout Corp concluded its $25M Series B funding round in 2022. Among the investors were Precept Capital and Mark Cuban, Astralis Capital, Continental Investment Partners, Anchor Capital, and RiverPark Ventures.
Individuals like Mark Cuban and specialist investment companies don't jump in with $25 million without doing their due diligence. From this, it's safe to say that Prizeout is legit and has a long-term vision to conquer the digital gift card industry.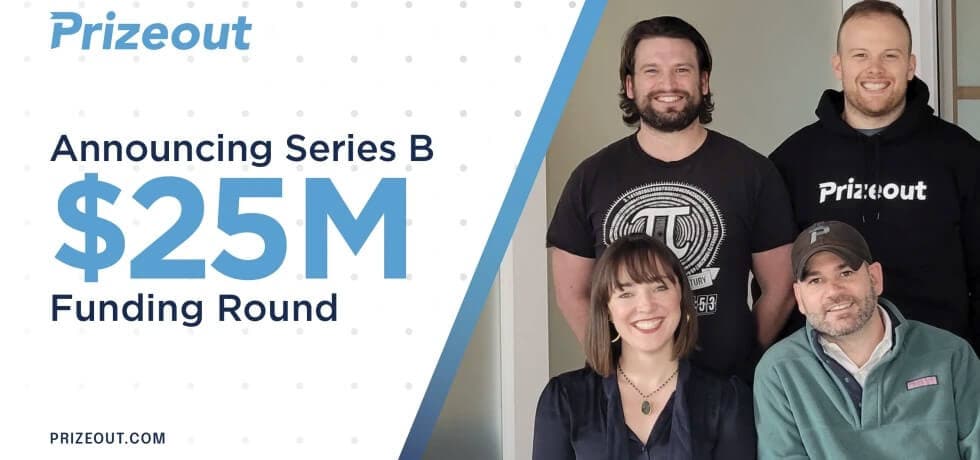 Prizeout Sweepstakes Casino Brands
In terms of brands and operators, the online casino sweepstakes industry in the US is growing faster than its real money counterparts. Clearly, the Government's more relaxed stance on sweepstakes is a major factor in this boom because these sites are legal in nearly all states. Washington and Idaho are the only places that oppose sweepstakes casinos; however, some operators may also have a few other exclusions.
With the industry growing, these new opportunities attract more third-party partners. Over the last few years, we've witnessed a surge in the number of software developers providing games for sweepstakes players. In addition, redemption methods, such as Prizeout, are increasing.
For many, the incentive of playing at these sites is that they can win real prizes, such as cryptocurrencies, cash, and gift cards. This is achieved by playing games with free sweepstakes coins and redeeming the winnings.
Prizeout has seen an opening in this industry for its ground-breaking gift card solution. Having formed multiple exclusive partnerships with some of the best-known brands, it is able to offer more value than regular cards. On top of that, Prizeout is helping to lower the minimum limits for redemptions, making it more realistic for a greater number of players to redeem real-world prizes.
The team at Prizeout is constantly working to improve its reach. Flutter Entertainment brands, including Betfair and Paddy Power, are among the real money sports betting and casino brands that have integrated this payment solution. Also, a selection of US-facing sweepstakes sites have jumped on board.
🥇Pulsz Casino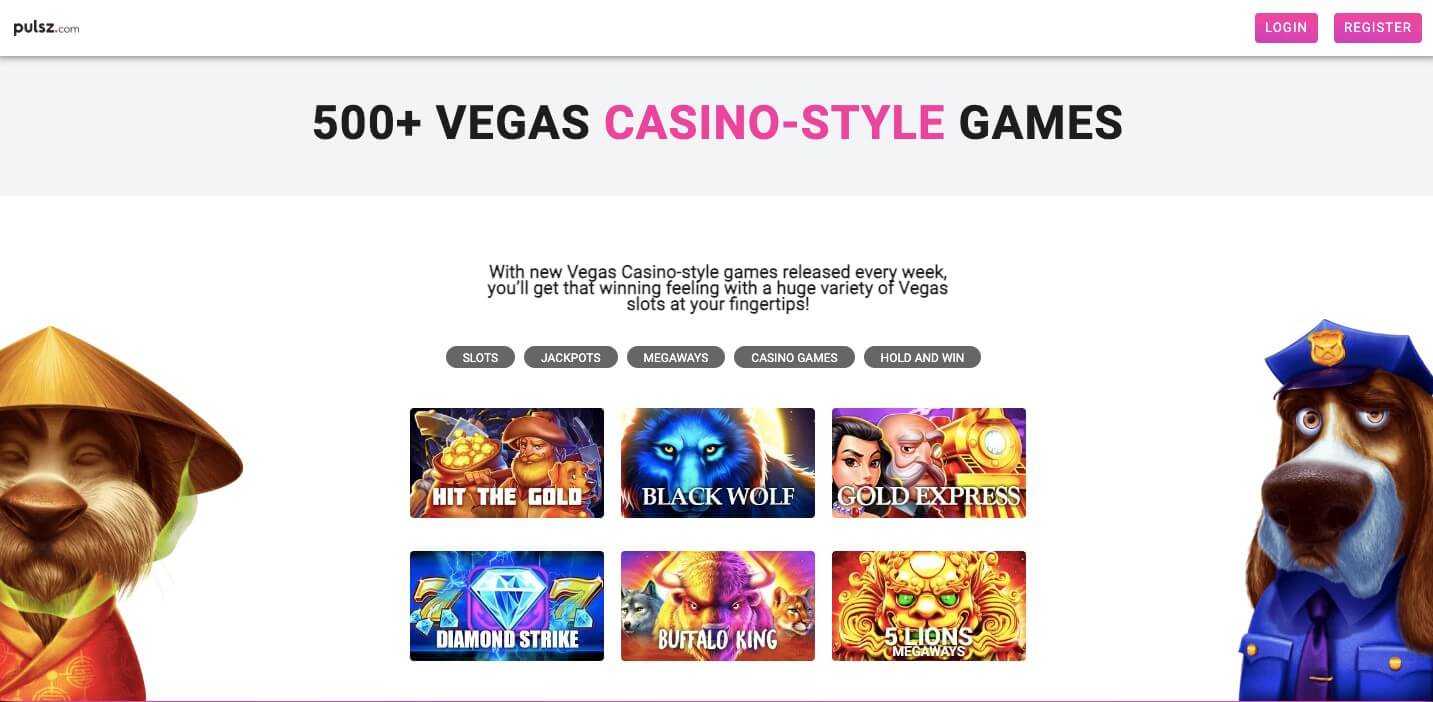 With 500+ Vegas-style casino games, Pulsz is rated as one of the best social sweepstakes casinos in America. This brand delivers a premium-quality gaming experience through software partnerships with Pragmatic Play, NetEnt, and Evoplay, among others.
Players can redeem cash prizes or Prizeout gift cards simply by clicking the 'Redeem' button in the menu when they're logged into their accounts. The minimum redemption amount using Prizeout is 10 sweepstakes coins (equivalent to $10). Compare this with a minimum of 100 sweepstakes coins for cash rewards, and you can see why gift cards are an attractive option.
Currently, Pulsz Casino offers a no deposit registration bonus of 2.3 free sweepstakes coins and 5,000 gold coins. This is enough to get you started on your way to winning your first gift card.
🥈Golden Hearts Games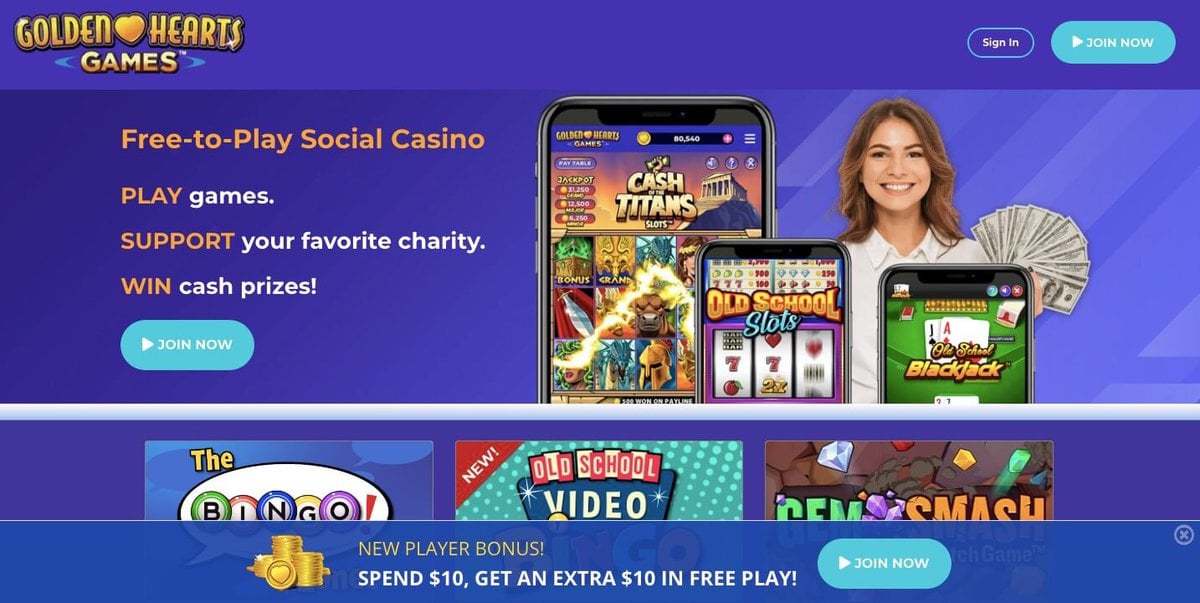 Golden Hearts Games lays claim to being the first charity-based social sweepstakes casino. Although it has a small selection of games, all of which have been developed by its in-house team, there is a bit of everything.
Players can enjoy spinning the reels on slot games like Frantic Fish, Cash of the Titans, and Palace of Riches. Alternatively, fans of blackjack, video poker, and scratchers will find something they like. Online bingo is arguably what Golden Heart Games is best known for. It has 75-ball games starting every 10 minutes in the Bingo Zone, and it's just added Video Bingo to the site.
The minimum redemption value is 12,500 coins, which is equal to $25. However, by using Prizeout, players can search for gift cards with bonuses. There are several deals offering 20% extra, meaning you get a $30 gift card (for 12,500 coins). To grab a card, click 'Submit Redemption Request' from your account page and choose the one you want.
To kick things off at Golden Hearts Games, new players can claim a $5 no deposit bonus upon registration. Moreover, if you choose to make a donation of $10, you'll get $10 in Free Play + another $10 in Free Play when you use the promo code USGOLD. In total, that's $35 in credit for only $10, which can help you win some gift cards.
🥉Pulsz Bingo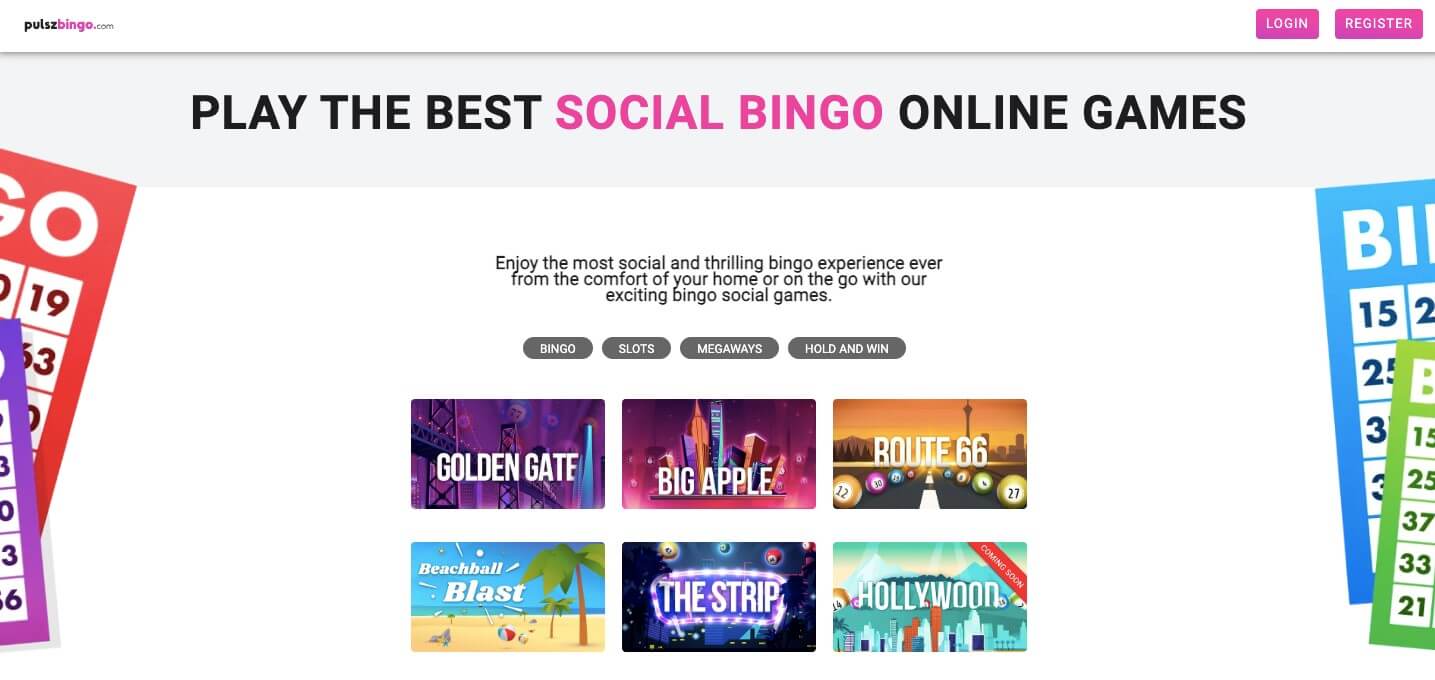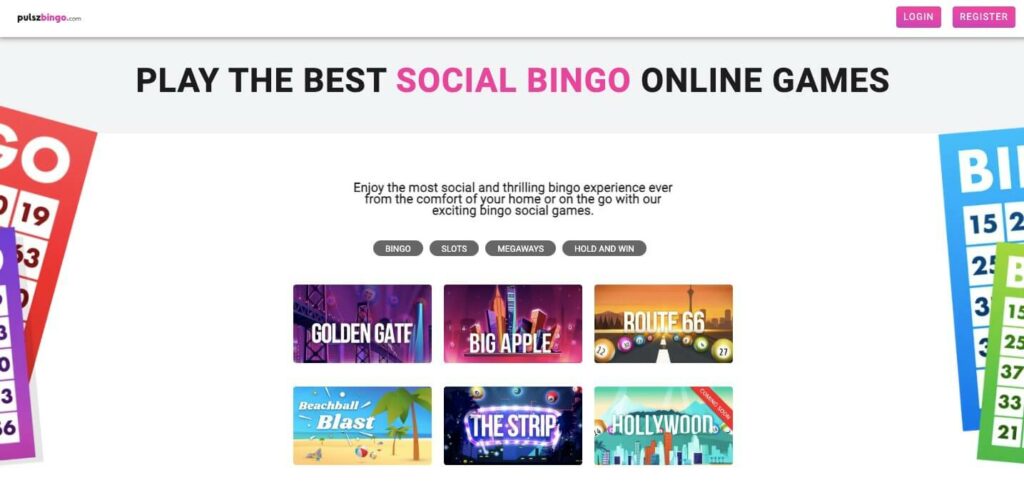 As the sister site of Pulsz Casino, players can expect the same quality of slot games with the addition of some stellar bingo games. Golden Gate, Big Apple, and Route 66 are a selection of the bingo rooms on this platform. Pulsz Bingo offers a variety of formats, including a fast-paced 30-ball game and America's favorite 75-ball bingo. Moreover, ticket prices and jackpots are available to cater to all players.
The redemption process is identical to Pulsz Casino, so it only takes a few clicks to open Prizeout and choose the branded gift card you want. The sign-up bonus for players using our link is 5,000 gold coins and 2 sweepstakes coins. On top of that, you get free bingo tickets every day, and any one of those could set you on your way to snapping up your first gift card prize.
🎖️Chumba Casino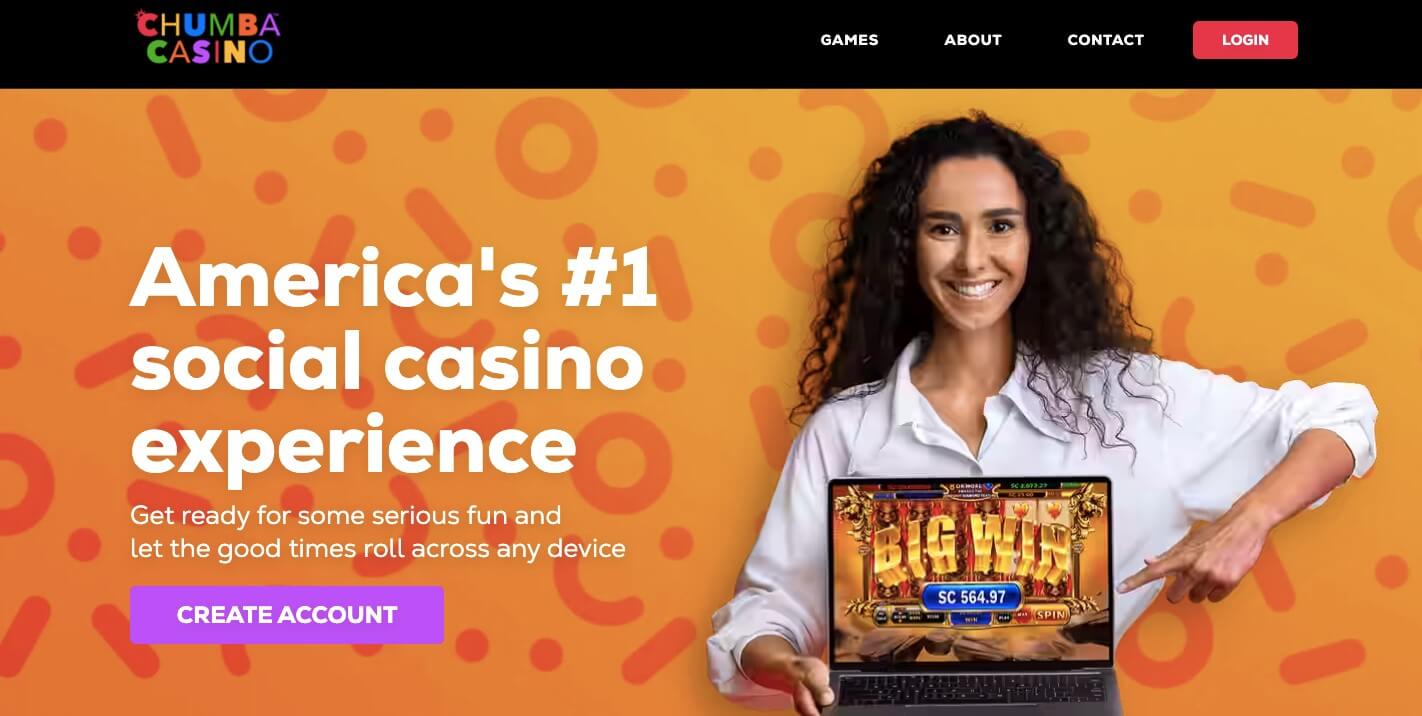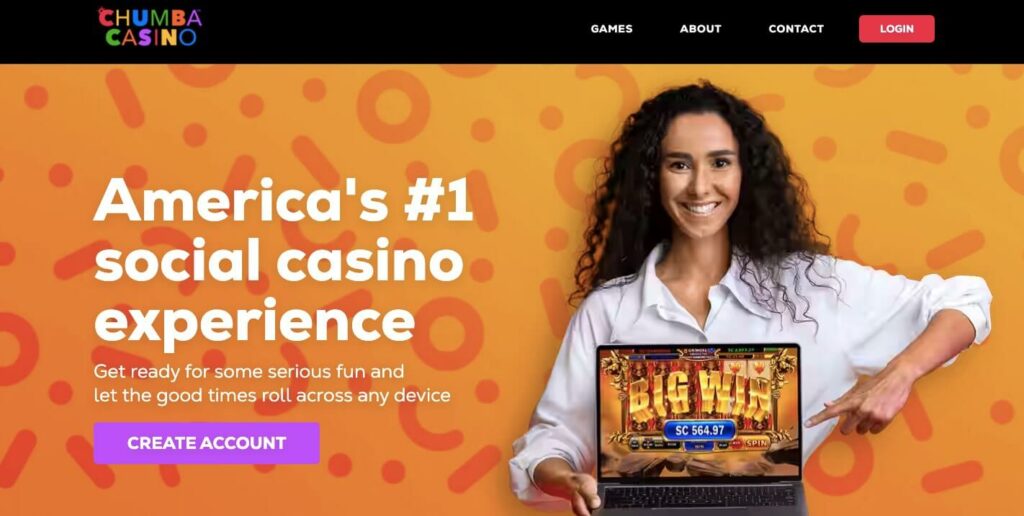 Having launched in 2012, Chumba is one of the pioneers of the online social sweepstakes casino niche. It has a catalog of over 100 games, which are powered by its in-house team and leading i-gaming software providers like Playtech and Golden Rock Studios.
Among the favorites in this lobby are the linked Fireshot Inferno progressive jackpots Stallion Grand and Dancing Gold. Additionally, there are plenty of regular video slots worthy of a spin, such as Stampede Fury, Big Bucks Bandits, and Hypernova. Players with a penchant for table and card games can wager GC and SC on roulette, blackjack, and video poker.
As one of the first sweeps coins websites, it's no surprise that Chumba Casino has been a Prizeout partner for the longest. To use this withdrawal method, select Prizeout a Gift Card on the redemption screen of your account. After choosing Prizeout, you'll be presented with a list of options for you to choose the card you want. Your balance must be equal to or greater than 10 SC ($10) to redeem a gift card.
The sign-up offer at Chumba Casino is 2,000,000 gold coins + 2 free sweeps coins. Although several of our top sweeps cash casinos have slightly larger bonus offers, this package is enough to give you a taste of the platform, with the hope of winning some gift cards, too.
🏅McLuck Casino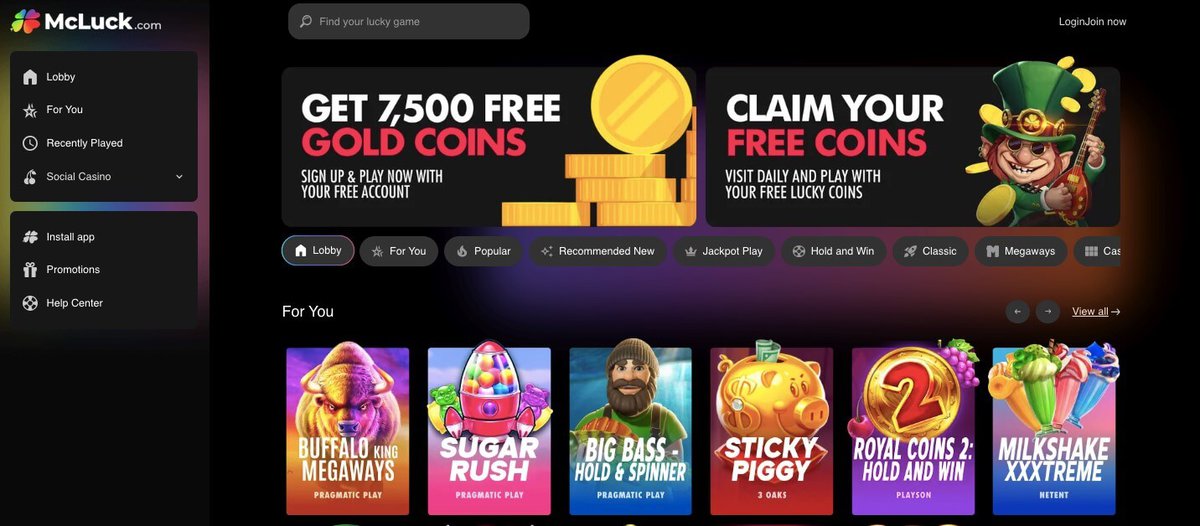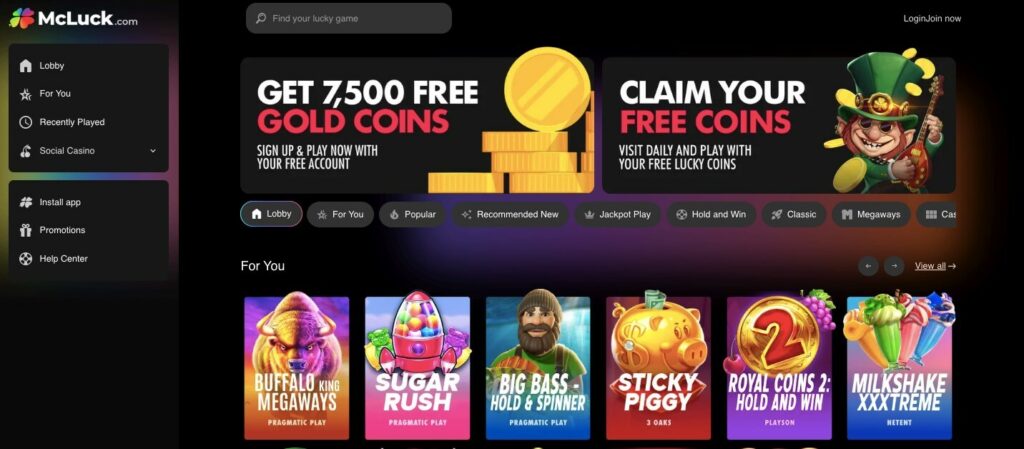 McLuck is one of the new wave of sweepstakes casinos. It offers a library of 500 Vegas-style games from respected providers such as NetEnt, Pragmatic Play, 3 Oaks, Playson, and Relax Gaming. The main focus of this platform is slot games, which feature Megaways, cascading reels, classic slots, and hold-and-win titles.
It backs this up with a strong set of regular promotions and bonus offers, starting with 7,500 gold coins upon registration and 2.5 free sweepstakes coins. Combine this with a first purchase offer of 50,000 GC and 25 SC for $9.99, and players can get off to a flying start.
You can choose Prizeout when you redeem coins if your redeemable balance is 50 SC or more. Given that you can snap up 25 free sweepstakes coins by making a $9.99 purchase, and the wagering is only 1x, you may get your first Prizeout gift card faster than you think.
Other Prizeout Brands
Vouchers and gift cards have long been used for cashing out winnings from sweepstakes games, so players with an interest in using this withdrawal method have plenty of options open to them.
Prizeout Redemption Process
Another benefit of Prizeout is how user-friendly it is. Even players making their first redemption will find the process smooth and effortless. Furthermore, as this is a third-party service, the operational workings of Prizeout are essentially the same no matter which sweepstakes casino you're playing at.
Join a Prizeout Casino
The first step to exploring the Prizeout marketplace is to sign up with a sweepstakes casino that offers this withdrawal method. Our team has handpicked the top operators, which you can see in the table above. As the popularity of Prizeout continues to grow, so will our list of platforms. We continually update our pages so you'll know which sites to choose from.
Redeem Sweepstakes Coins
After joining your chosen sweepstakes gaming site, you must play promotional games, typically using sweepstakes coins (SC). Once you've cleared the wagering requirements, which can be as low as 1x, the coins are 'redeemable'. Of course, all sweeps casinos have minimum redemption limits, so you need an amount equal to or greater than this limit before you can proceed with a prize redemption.
With those boxes checked, you're ready to withdraw with Prizeout. Here's how it's done:
Log into your social sweepstakes account.
Click on 'Redeem'. The location of this button varies depending on your operator. Typically, it's near your coin balances.
Click 'Submit Redemption Request'.
Select Prizeout from the list of withdrawal options.
You'll be taken to the Prizeout Store, where you can preview all of the digital gift cards.
Choose the gift card that you want by clicking on it.
Your request will be approved by the operator, and the digital gift card will be sent to your verified email address.
Your Prizeout Gift Card
Full details on how to use your digital gift card are provided in the email. We also recommend creating a Prizeout account. This serves as an online wallet where you can view all of the cards you have and their respective balances. Another feature not to be overlooked is that most gift cards are multi-use, so you don't need to spend the full balance when you use them.
Prizeout Gift Cards
Prizeout's marketplace is continually growing with a focus on delivering a curated experience tailored to the demands of consumers in the digital era. However, Prizeout gift cards are not restricted to online use only. You can use these cards to pay for goods and services in-store, which is another perk.
US customers can get cards for some of America's most popular outlets, including Dunkin' Donuts, Home Depot, CVS Pharmacy, Apple, Adidas, and Lowe's Home Improvements. Moreover, there are plenty of emerging brand favorites from the e-commerce sector, like Airbnb, Door Dash, and Hotels.com. You can view a full, updated list of Prizeout brands here.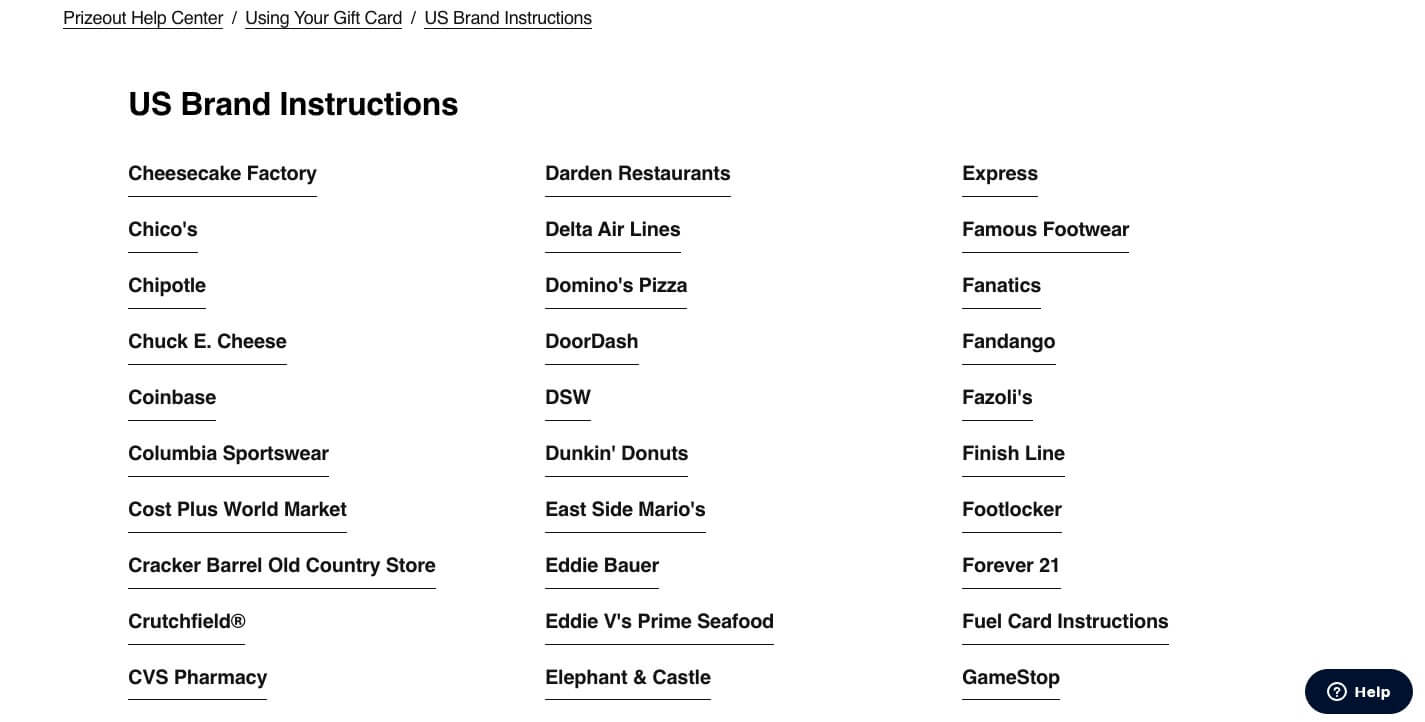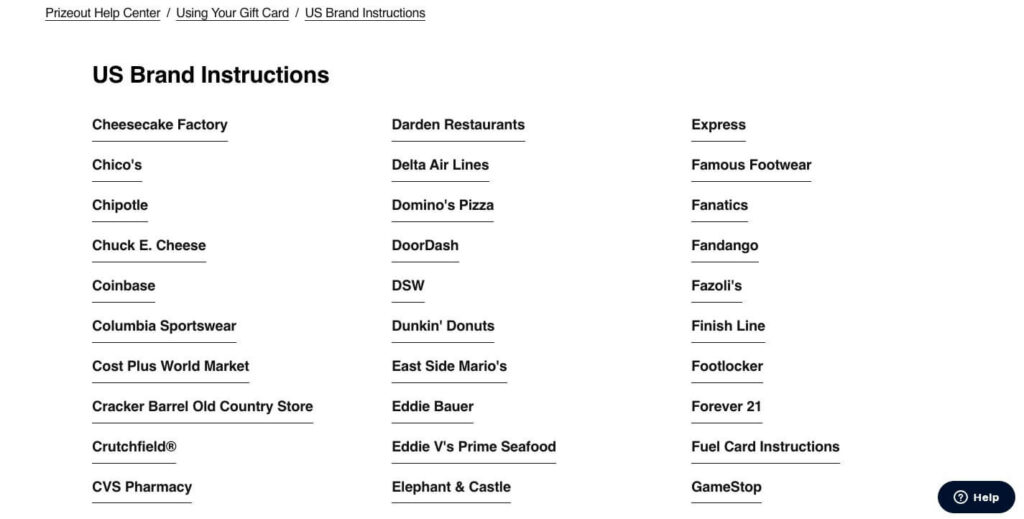 Prize Out Coinbase Gift Card
If you're a fan of cryptocurrencies, Prizeout offers Coinbase gift cards and Bitcards (Bitcoin) gift cards. For crypto-friendly sweepstakes casinos, such as Stake.us and LuckyBird.io, we don't see the value of using these cards because it's possible to redeem crypto prizes directly.
However, suppose you're playing at a non-crypto sweeps casino, and you want to invest some of your winnings in Bitcoin, Ethereum, or another digital asset. In that case, taking advantage of the Prizeout Coinbase gift card is a stellar option.
Of course, to redeem a Coinbase gift card, you need to have an account with this crypto exchange, and it must be verified. Next, you Add a Payment Method and select Gift Card. After adding the gift card's code, you can preview the balance and buy your favorite cryptos.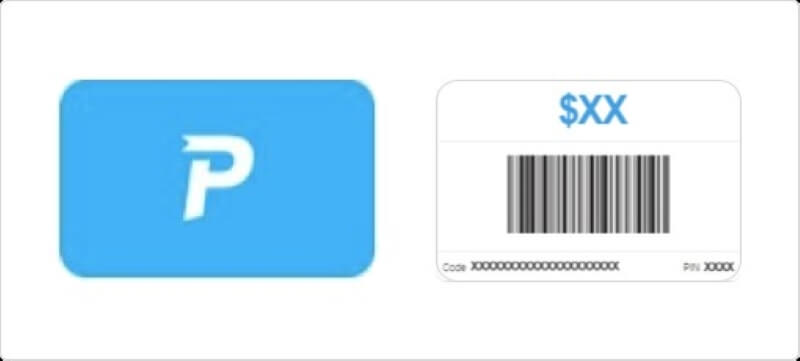 Pros & Cons of this Casino Redemption Method
Prizeout delivers a strong, unique value proposition, which gives players more choices for prize withdrawals. However, there are a few downsides to consider. We've compiled a list of advantages and disadvantages, making it easier for you to know if it's right for your needs.
| ✅Pros | ❌Cons |
| --- | --- |
| Redemptions are often processed faster with Prizeout when compared with a cash prize using ACH. | Although Prizeout has an extensive marketplace, it can never equal the flexibility of actual US dollars. |
| The minimum redemption limits are lower for gift cards than cash prizes. For instance, several sweeps casinos allow Prizeout gift card redemptions starting from $10, whereas cash rewards can be $50 or even $100. | Prizeout gift cards cannot be used to purchase gold coins. This is purely a withdrawal method. |
| Prizeout offers up to 20% on selected gift cards. Therefore, instead of a $100 gift card, you have $120 to spend. | Some gift cards may have an expiry date, so you need to check the terms of service with the brands. |
| You earn extra rewards through your Prizeout account by collecting Prizeout Points. | |
FAQs
How long do Prizeout withdrawals from sweepstakes casinos take?

It depends on the policy of the social sweepstakes casino. The average time for redemptions to be approved is 48 hours. However, some sites process them faster.

How do I receive my Prizeout gift card?

After choosing the gift card you want from the Prizeout marketplace, it is electronically sent to your verified email address once the redemption has been approved.

Where is Prizeout located?

Prizeout's office is in New York City. It is still a small company with only a handful of employees, according to Crunchbase. The Prizeout founder is David Metz. He is also the current CEO.