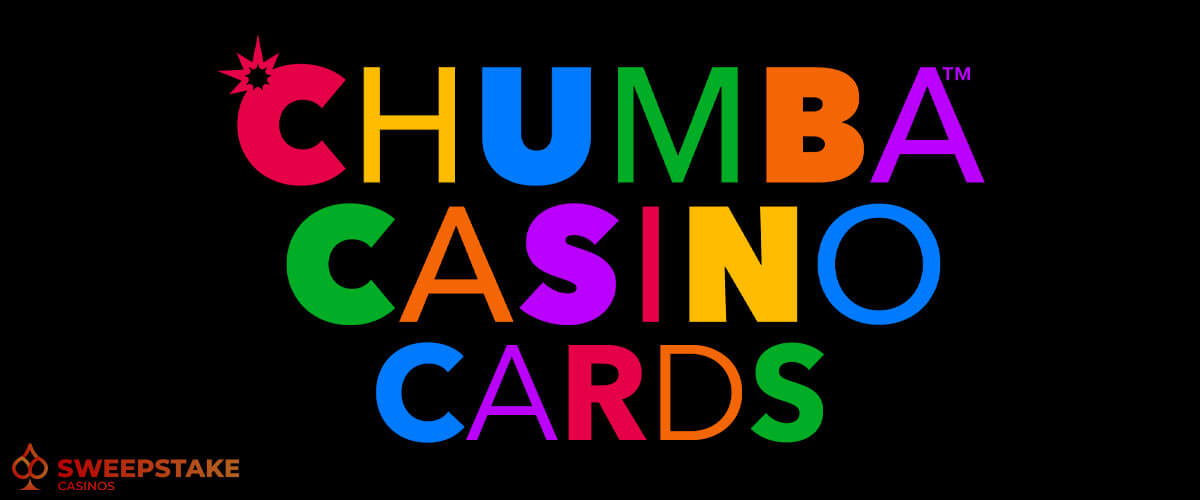 Credit and debit cards make gambling online uniquely straightforward, and the Chumba prepaid card issued by MasterCard is your best bet if you are playing at their platform.
Chumba Casino is a popular social casino site offering slots, jackpots, bingo, slingo, table games and other casino-style games. While you have the option to purchase Gold Coins on the site, you do not have to deposit any real money to play the different games available.
You can participate in casino-style games for a chance to win Sweeps Coins (SC) without making any real-money purchases. In fact, when you sign up, you can receive a bonus of 2,000,000 Gold Coins plus 2 Sweeps Coins.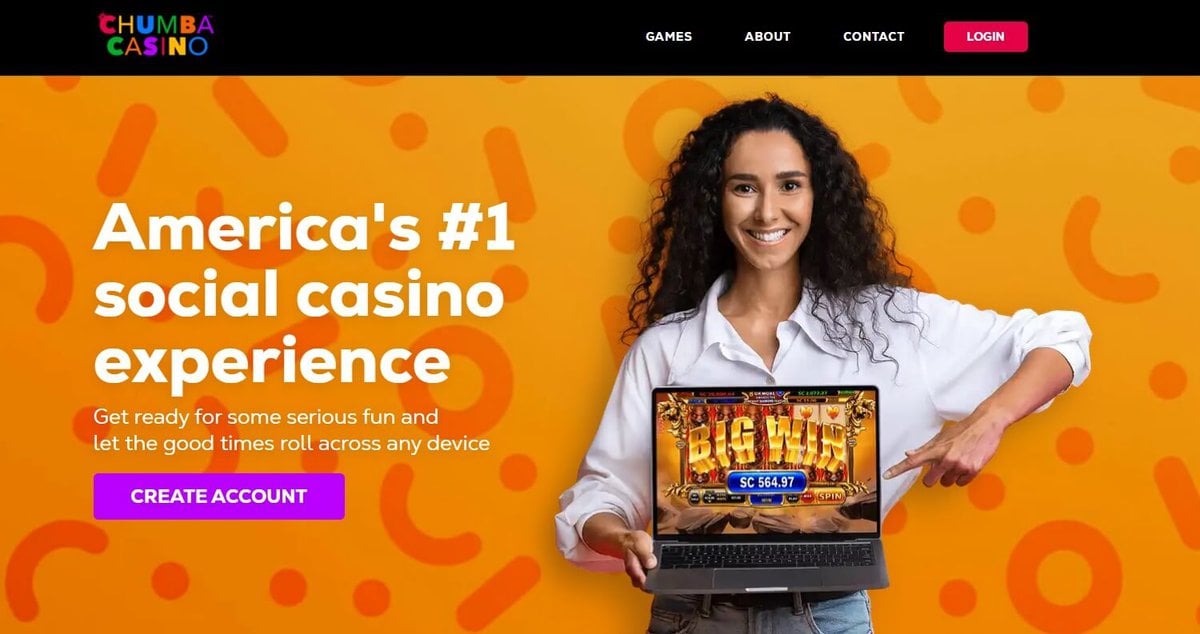 Once you have 100 Sweeps Coins or more in your account, you are eligible to redeem them for cash. One of your options for doing so is with the Chumba Casino prepaid Mastercard.
You can use this card as you would any regular prepaid debit card. The card is loaded with the cash you redeem from your SC earned on the Chumba Casino platform. You can spend as much money as the prepaid card has on it anywhere you like. You can also use it to purchase Gold Coins to use at Chumba. We explain more about how Chumba payments via this method work below.
What Is the Chumba Casino Prepaid Card?
The Chumba Casino prepaid Mastercard is one of the payment options offered by Chumba Casino, making it easy to buy Gold Coins or withdraw cash. Because it is a prepaid Mastercard, it is one of the most flexible banking options to redeem Sweeps Coins.
Once you have 100 SC, you can redeem them as cash, which is then added to your prepaid card. Now you can use that card to check out anywhere Mastercard is accepted, online or offline. You can purchase Gold Coins at Chumba with the card, or you can use the card elsewhere to buy your groceries, pay for gas, or purchase whatever else you have in mind.
Note that the prepaid card works like a debit card, not a credit card. You can spend only the money that is on the card at any given time. Once you run out, you will need to redeem more SC on your Chumba card or transfer funds to the card from your bank account. You can then use it again to make more purchases at Chumba Casino or in your daily life.
And Chumba isn't the only sweepstakes casino accepting credit cards, debit cards, gift cards, and prepaid cards for payments. There are way more options, with some even offering better services than Chumba:
How to Register for the Chumba Prepaid Card
Registering for the Chumba prepaid Mastercard is fast and easy, though some players overlook their opportunity when they first sign up on the site. Here are the steps to apply for your card:
First of all, sign up for an account at Chumba if you do not already have one.
Claim your no purchase bonus at Chumba.
Once you register, you can apply for the Chumba prepaid card. The casino will present you with a simple online form that you can fill out to receive the card. Make sure all of your information is accurate.
If you accidentally skip the step above, you can still apply for the Chumba card. Just email the customer service team to initiate the process.
Chumba will mail the card to the address you provided within 7-10 business days. That is why providing the correct street address is essential. If you give the wrong address, the card will not reach you.
How to Activate Chumba's Prepaid Mastercard
When you receive a regular debit or credit card from your bank, you have to activate it before you can use it. The point of this activation process is to keep fraudsters from checking out using your card. You need to do the exact same thing when you receive your Chumba card. Here are the activation steps:
After you get the card, turn it over and look on the back. You will see a URL listed there along with a six-digit security code. Use your browser on your device to navigate to that URL.
Use your Chumba login, and enter the security code. This will unlock your card.
Chumba will provide you with a PIN for your card. Memorize this PIN, or write it down somewhere secure. In the future, you can return to this site to recover your PIN if you lose it.
If you want to buy Gold Coins at this point, you will need to use your bank account to transfer funds to the Chumba prepaid card. Otherwise, you can just play without making any purchases, and wait until you have accumulated enough SC to redeem as cash on your prepaid card.
Chumba Cards Limits and Expiry Dates
It is important to be aware of the card limits for the Chumba Casino card. There is a $5,000 limit for loading funds, and you can only request fund loading up to 25 times per day. The maximum balance for the prepaid Mastercard cannot exceed $25,000.
In addition, there are some point of sale and ATM withdrawal limits for the Chumba Casino card. The transaction limit for Point of Sale purchases is $2,500. The limit for ATM or over-counter withdrawals is $500 per transaction, limited to 10 requests each day.
Finally, like any other debit or credit card, your Chumba Casino account prepaid card will eventually expire. You should see the expiry date on the back. Your funds will not expire even if your card does. But we recommend contacting Chumba Casino to renew your card before the expiry date so you can keep using it without any break in service.
Chumba Prepaid Mastercard vs. Chumba Gift Card
You are probably wondering what the difference is between the Chumba Casino prepaid Mastercard and the Chumba Casino gift card.
While they sound similar, they are not the same thing. Both are methods you can use to redeem your Sweeps Coins as cash, but that is all they have in common. Below is a table that helps you understand the similarities and differences between them:
| # | 💳Chumba prepaid Mastercard | 💳Chumba gift card |
| --- | --- | --- |
| Redeem SC | ✅Yes | ✅Yes |
| Purchase Gold Coins | ✅Yes | ❌No |
| Transfer funds from bank account | ✅Yes | ❌No |
| Make purchases elsewhere | ✅Wherever Mastercard is accepted | ✅Wherever gift card is accepted |
As you can see, a Chumba prepaid Mastercard is a more versatile option than a Chumba gift card.
Chumba gift cards are only for redeeming SC. You can only spend them at the individual retailers that accept them.
But Chumba prepaid Mastercards are for redeeming and spending SC wherever you want, and for purchasing Gold Coins quickly and easily. Below we list the pros and cons of the Chumba prepaid card:
Redeem SC as cash to spend just about anywhere.
Refill card with cash redeemed from SC or from your bank account.
Purchase Gold Coins with ease.
There are limits on your Chumba prepaid card, though they are pretty flexible.
The pros and cons associated with the Chumba Gift Card include:
Redeem your SC as cash to spend at your favorite stores and websites.
10x lower minimum redemption limit for your SCs than the standard Chumba banking options.
You have to spend your gift card at the store or website it is for; you cannot use it at the ATM or to make purchases at other stores.
You cannot refill the gift card from your bank account or other payment systems.
How to Redeem Gift Cards at Chumba Casino
You know how Chumba prepaid cards work, but what about gift cards? Follow these simple steps if you want to redeem a gift card at Chumba.
Once you have won 10 SC through play, submit a redemption request by clicking on the button in the upper right-hand corner that says "Redeem."
Identity verification may be required if this is your first time attempting to redeem SC. If so, submit the documents that are requested. Once identity verification is successful, you can proceed to the next step.
You will be offered multiple payout options. If you want to use a gift card, then select the Prizeout option.
Input how many SC you want to redeem as cash through Prizeout.
Check your email inbox. There, you will find instructions for the next steps.
Visit Prizeout and open an account there.
Log in to Prizeout. From there, you will be able to purchase a gift card using the cash in your Prizeout account. Your account will contain $1 for every 1 SC that you chose to redeem through the Chumba gift card.
FAQ's
To wrap up this post, let's answer a few frequently asked questions about the Chumba Casino slots card.
The Chumba card is a prepaid Mastercard. You can add funds from your bank account to the card, or you can redeem Sweeps Coins for cash to add to your card balance. Players use their Chumba cards to purchase Gold Coins at the social casino, or to check out when making purchases anywhere Mastercard is accepted.

How do I get a Chumba card?

Provide the information the site requests after you register to apply for your Chumba Casino card. If you forget to do this step, contact customer service to request your card.

What is the limit on the Chumba card?

The limit for loading funds is $5,000, limited to 25 requests per day. The maximum balance limit is $25,000. Point of Sale purchase transactions are limited to $2,500 per transaction. There is a $500 limit for ATM and over-counter withdrawals, limited to 10 requests per day.

Can I use my Chumba card at an ATM?

Yes, you can use your Chumba card at an ATM, just like any other regular prepaid debit card. You will be sent a physical card that you can insert into the machine and keep in your wallet.

How do Chumba gift cards work?

You can redeem your SC as cash to purchase gift cards for individual retailers at Chumba. Every 1 SC can convert to $1 through Prizeout. First, you submit the request to redeem the SC in your Chumba account. Then, you log in to your Prizeout account to use the cash to purchase the gift cards you want.