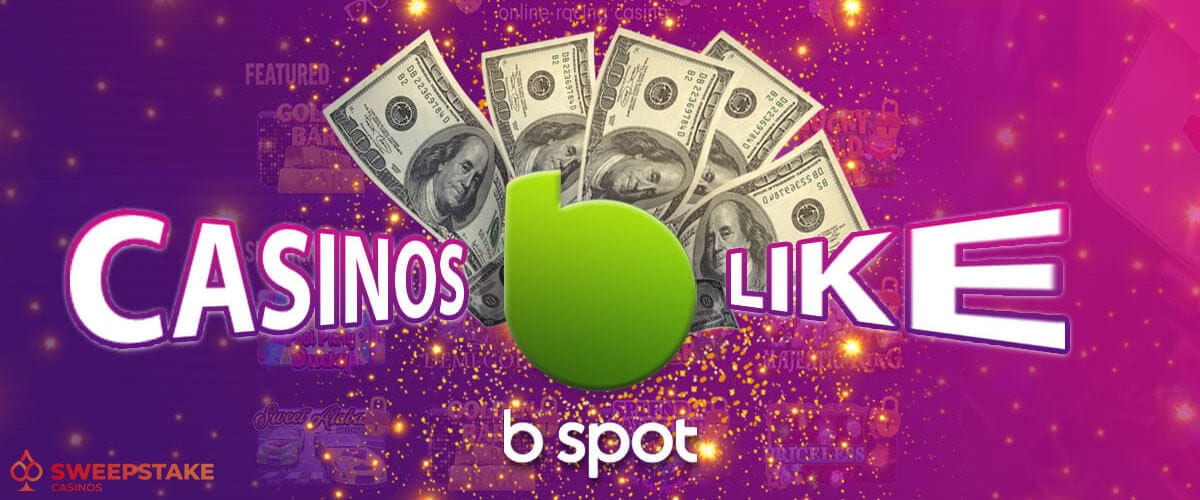 b spot is the only online racing casino in the US! The innovative site allows you to play slots, bingo games, and online scratch games for real money legally in 22 US states (we will explain how they pull that off later).
Unfortunately, with under 80 games, no table games, predetermined wins, and a lack of b spot promo codes, the racino has some glaring weaknesses. Not to mention it operates in less than half of the US states. But don't worry, we have a solution, sweepstakes casinos!
In this article, we are going to explore 3 sites like b spot that are legal in 45 + US states, feature hundreds of free online casino games from legendary developers like NetEnt and Pragmatic Play, offer an amazing casino gaming experience, and juicy no-deposit bonuses that you can claim today! Let's break down these b spot alternatives now.
Why Do You Need b spot Alternatives?
Sweepstakes casinos are just straight-up superior to b spot. b spot is only available in 22 states, while sweepstakes sites are available in 47 +. b spot only has 60 + games and no table games, while sweepstakes casinos have everything from live roulette to video poker. Not to mention sweepstakes sites have way more bonuses and offer a gaming experience much closer to a real online casino.
State Availability
b spot's unique approach to online gambling, fusing horse racing and casino games, allows the site to legally offer real money free casino games in 22 US states, which is a great achievement considering only 6 US states have legalized online casinos (Connecticut, Delaware, Michigan, New Jersey, Pennsylvania, and West Virginia). However, sweepstakes sites are legal in 47 + US states. Thanks to sweepstakes sites, you can legally play casino-style games from top developers and win cash prizes all across the US!
Superior Gaming Experience
b spot simulates online casino play, but it can't deliver the real thing. Essentially you deposit at b spot, they then take your deposit and bet on horse races all around the world. To find out how much you won or lost from these horse racing bets, you play casino-style games. While it is a cool way to get around restrictive online gambling legislation, it doesn't compare with sweepstakes casinos.
At sweepstakes sites, you can play casino-style games, including slots, video poker games, and table games, just like you would at an online casino. The only difference is you bet with a virtual currency which you then redeem for a cash prize.
Wider Range Of Games
b spot has 3 types of games – spinners, quickies, and arcade. Spinners are slots, quickies are like scratch games, and arcades are bingo games. b spot does not have any table games or live dealer games. Fortunately, you can find all these games and more at classic sweepstakes casinos. At top sweepstakes sites, you can enjoy titles from world-class developers, including Pragmatic Play, High 5 Games, Betsoft and NetEnt, and play everything from live dealer games to progressive jackpot slots and even exotic table games like sic bo.
More Bonuses
A unique thing about sweepstakes sites is that due to sweepstakes legislation, they are legally obliged to give you free Sweeps Coins, which can be redeemed for cash prizes. At all legit sweepstakes casinos, you can claim no deposit bonuses, first purchase promos, daily sign-in deals, mail-in promos, and get free Sweeps Coins from social media giveaways. While b spot is legit and does have some bonuses, they just can't compare to sweepstakes sites where they are giving away free money every day!
b spot Information & Highlights

At b spot, you can deposit cash, play casino-style games, including slots, bingo, and scratch games, for real money, and withdraw via secure payment methods (credit/debit cards + ACH). To play at b spot, you must be 21 years or older and be in one of the following 22 US states:
AL
CA
CO
DE
FL
KS
MT
ND
NE
NH
NM
NY
OH
OK
OR
RI
SD
TN
VT
WI
WY
b spot has 60 + games, including some great slots like Priceless, Majestic King and Lucky Wild Rover. They also have Primo Bingo, Pixie Riches Bingo, and some fun Quickies like Espada De Oro and Touchdown Tap. b spot also has a mobile-optimized website and also an app for iOS.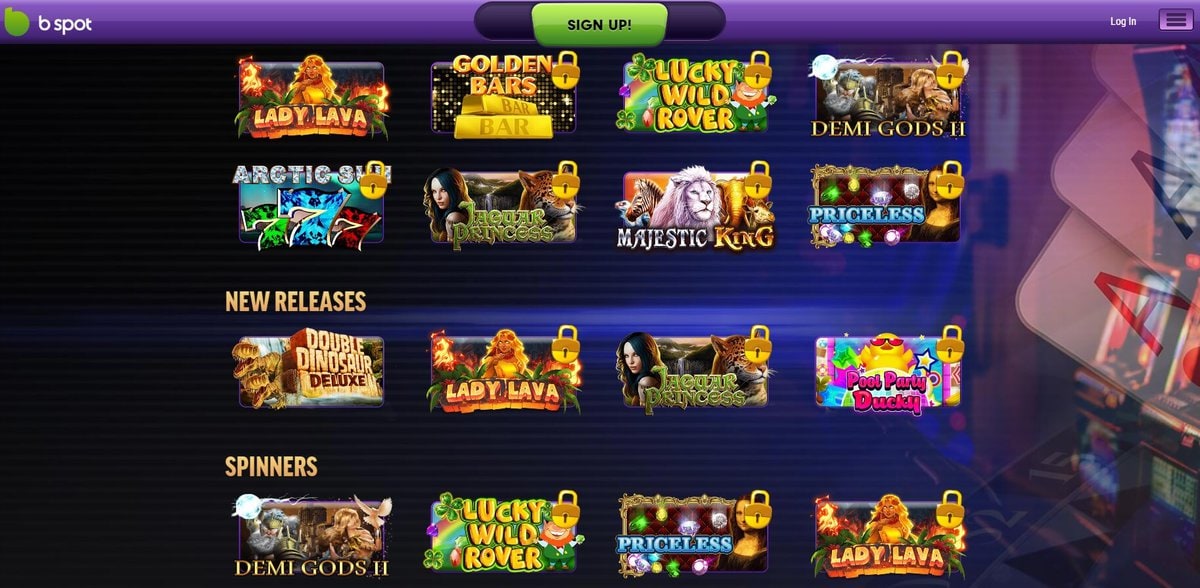 b spot offers real money legal online gambling, but unfortunately, your wins are predetermined based on the outcomes of horse racing wagers b spot places with your deposit.
b spot Sister Casinos
b spot is a unique betting site, and the parent company Game Play Network does not operate other online casino platforms, meaning it has no traditional sister sites to speak of. Game Play Network was established by David Marshall and Russell Fine in 2012. The company uses patented software which fuses horse racing and online casino gambling. b spot is the only legal and licensed online racing casino in the US.
GPN and b spot are licensed under Federal Interstate Horseracing Act and applicable state laws allowing b spot to offer online horse racing betting in 20 + US states. They came up with this slightly convoluted system that allows them to offer casino games as well.
Basically, you make a deposit, then b spot takes this money and uses it to bet on numerous horse races around the world. Then they credit your account with casino chips equal to your deposit amount, which you can use to play slot games and video poker. The casino chips come with predetermined winnings based on the horse racing wagers you made, and they are revealed when you play casino games. You then can cash out your winnings. For example:
You deposit $40 (you can choose between $10, $20, $40, or $100 packages)
b spot uses your deposit to bet on horse races and wins $50
You receive $40 in casino chips
You play casino games and find out you won $50
You withdraw your $50
You don't have the freedom to make individual wagers on casino games, as your winnings are tied to the outcome of your horse racing bets. While you can win cash prizes at b spot, it does not offer the same gaming experience as an online casino. If you live in a state where online gambling is illegal, but you still want to play classic slots, video poker, and table games for cash prizes, you need to try a traditional sweepstakes casino.
b spot Similar Casinos
| 🎰Site Name | 🎲Games | 💵Cash Prizes | 💳Banking Methods | 📱Mobile App | 🎁No Deposit Bonus |
| --- | --- | --- | --- | --- | --- |
| b spot | 60 + (slots, scratch, bingo) | ✅Yes | ACH, Visa, Mastercard | ✅Yes, for iOS | ❌No |
| Pulsz Casino | 250 + (slots, progressive jackpot slots, roulette, baccarat, blackjack) | ✅Yes | Trustly, Skrill, Online bank transfer, Visa, ACH, MasterCard | ✅Yes, for Android + iOS | 5,000 Gold Coins + 2.3 SC |
| WOW Vegas | 300 + (slot games, roulette, blackjack, baccarat, video poker) | ✅Yes | American Express, Visa, Mastercard, Trustly, Skrill | ❌No, play in your device's browser | 5000 Wow Coins + 1 SC |
| High 5 Casino | 800 + (slots, blackjack, roulette, dragon tiger) | ✅Yes | Visa, MasterCard, Discover, American Express, PayPal, Skrill | ✅Yes, for Android + iOS | 600 Diamonds, 250 Game Coins + 5 FREE Sweeps Coins |
b spot vs. Pulsz Casino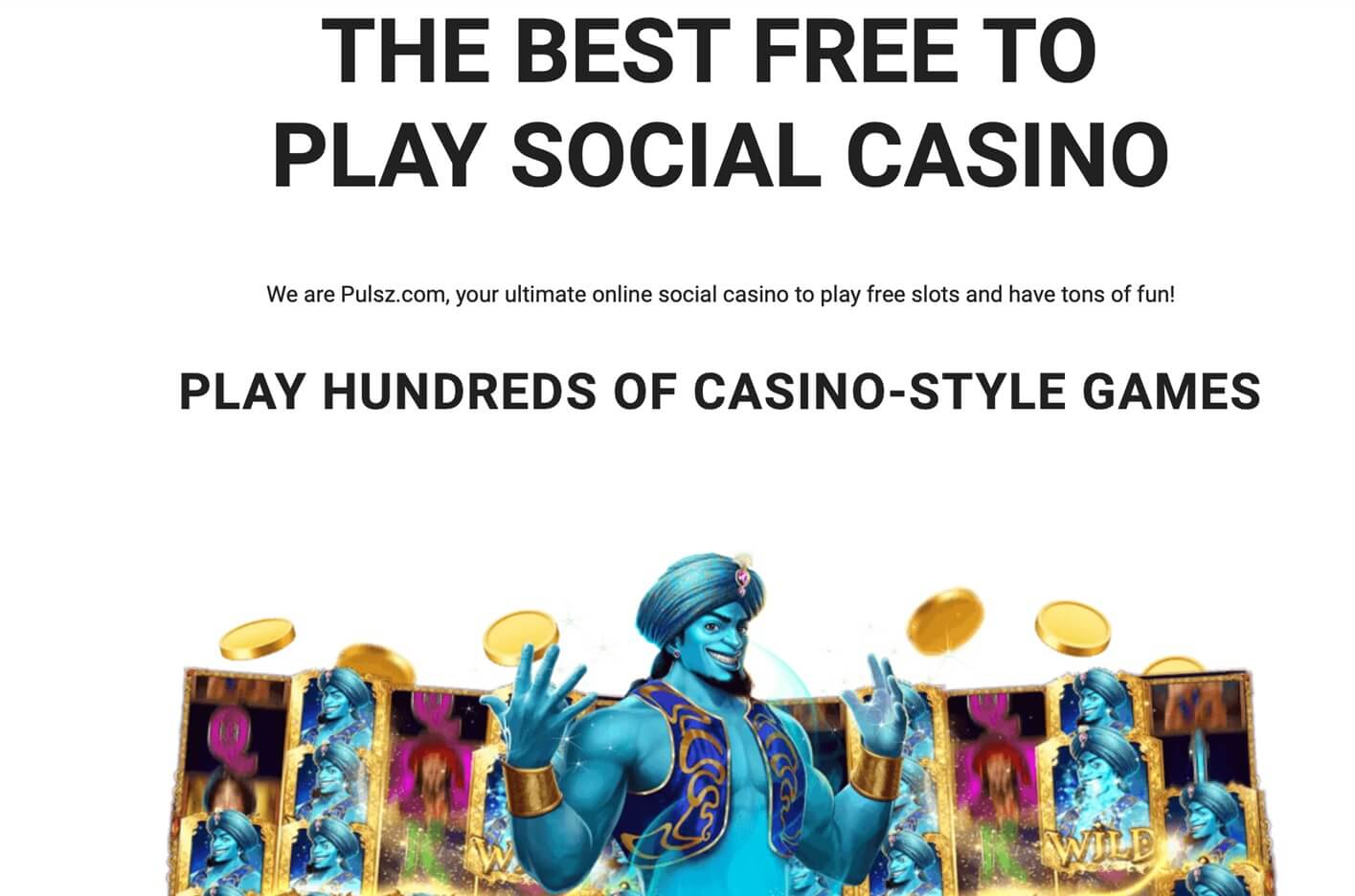 b spot just can't compete with Pulsz Casino! Let's start with the game library. Pulsz Casino has more than 4 times as many games as b spot. Even though b spot does have some solid free slot games like Demi Gods II and Majestic King, it doesn't stack up to Pulsz Casino's game library, which features slots (Fruit Shop Megaways is a must-play), roulette, blackjack, and progressive slots.
If you enjoy mobile gaming, then again, Pulsz Casino comes out ahead as they have an iOS and Android social casino app, while b spot only has an iOS app. Pulsz Casino also has a superior theme to b spot, which feels a bit clunky and outdated. On the other hand, Pulsz Casino's site is sleek, minimalist, and easy to navigate. Pulsz also offers a few additional payment methods compared to b spot, including Skrill and Trustly.
Another aspect where Pulsz Casino pulls away from b spot is bonuses. This social casino gives away Sweeps Coins every single day through various Pulsz bonuses including no-deposit bonuses, mail-in promos, social media giveaways, and Pulsz daily login bonuses.
If you want to play hundreds of world-class games from the likes of NetEnt and Booming Games and claim free Sweeps Coins 7 days a week, it is time to ditch b spot and try out Pulsz Casino!
b spot vs. WOW Vegas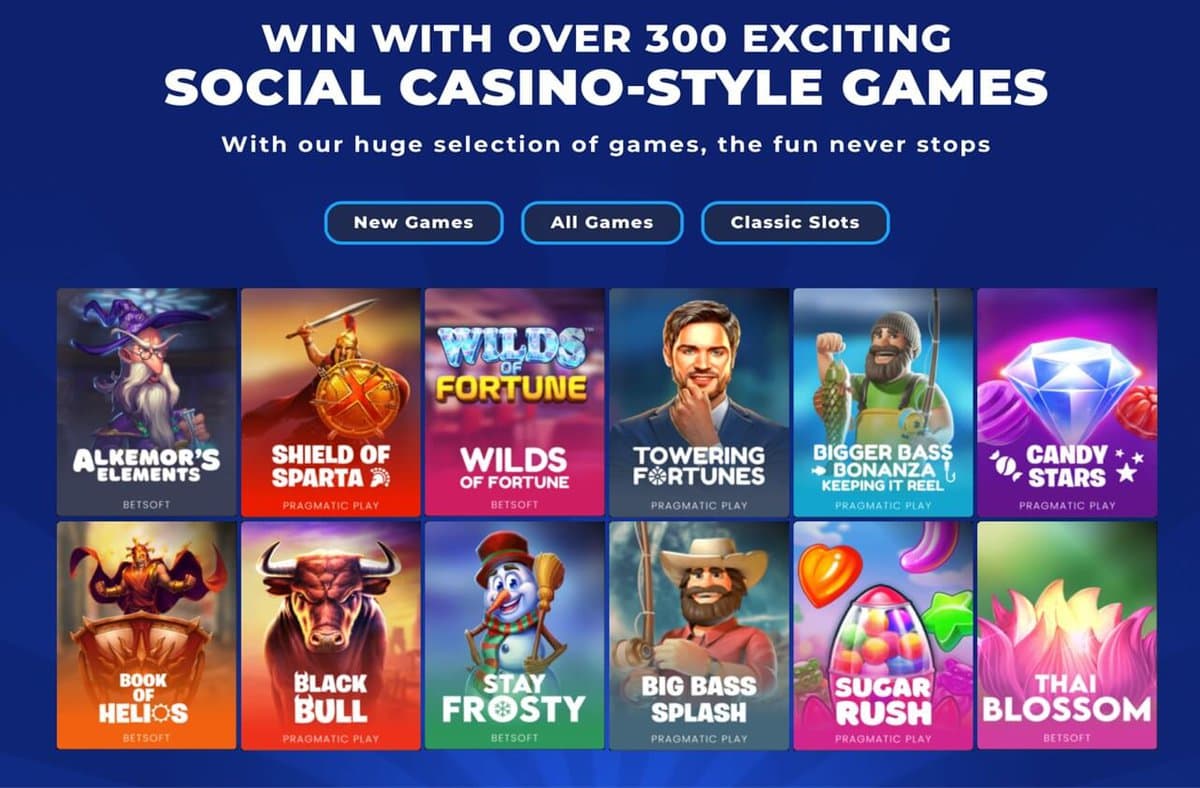 WOW Vegas social casino is a top-rated sweepstakes site for a reason! WOW Vegas boasts 300 + games, while b spot can't even crack the 100 mark. WOW Vegas also has all of your favorite table games, including roulette, blackjack, and baccarat, and slots from Betsoft and Pragmatic Play, while at b spot, you are basically just left with slots and a few scratch and bingo games.
WOW Vegas has a gaming experience very similar to a traditional online casino. You select your favorite game, select how many Sweeps Coins you wish to risk, play your hand or take a spin and win cash prizes. While b spot works differently, your winnings and losses are based on the outcome of horse racing wagers, and you just play free casino games to find out the result.
WOW Vegas also has tons more bonuses than b spot. Sign up now and instantly claim the WOW Vegas bonus of 5000 Wow Coins + 1 SC and make a first purchase of only $9.99 and receive 1,500,000 WOW Coins and 30 SC valued at $30.
If you want as close to a real online casino gaming experience as possible and want to play the same games you find at any top betting site, then WOW Vegas is the b spot alternative for you!
b spot vs. High 5 Casino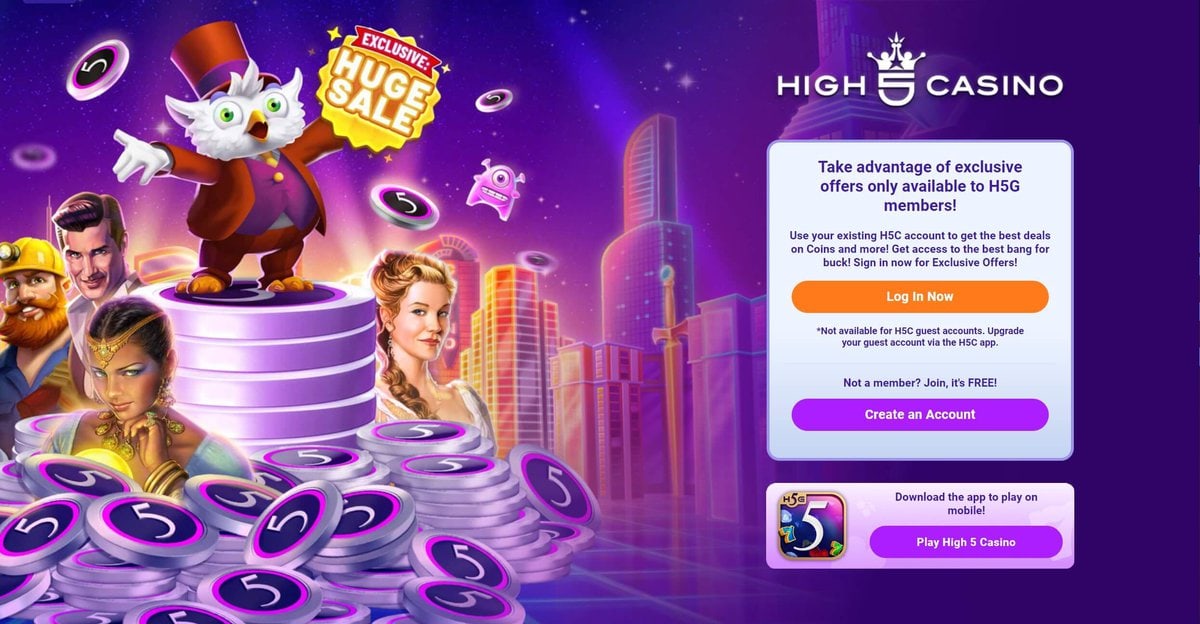 Let's face it, b spot does not have the most aesthetic site. You would be forgiven for thinking it was designed in the 90s. Luckily, High 5 Casino has a bright neon futurist theme! High 5 Casino's custom-built app is available on Android and iOS, which you can download from Google Play or the App Store. All of their 800 + games look incredible on Android and iOS and ensure you can fully enjoy the game's graphics, features, and animations. b spot is not in the same league as High 5 Casino when it comes to mobile gaming.
High 5 Casino has a world-class game library and has even more games than some top online casinos. It has 10x as many games as b spot, including 600 + slots from Pragmatic Play and High 5 Games (parent company). Let's be honest, there isn't a single game on b spot that comes close to Sweet Bonanza or Gates of Olympus.
Don't get stuck playing boring slots on an outdated site. Instead, sign up to High 5 Casino and get 600 Diamonds, 250 Game Coins + 5 Sweeps Coins, no purchase required!
Games Like on b spot
Despite not having a ton of games, b spot does have a healthy selection. Here are some of their top slots and even better alternatives at our list of recommended sweepstakes casinos!
1. Majestic King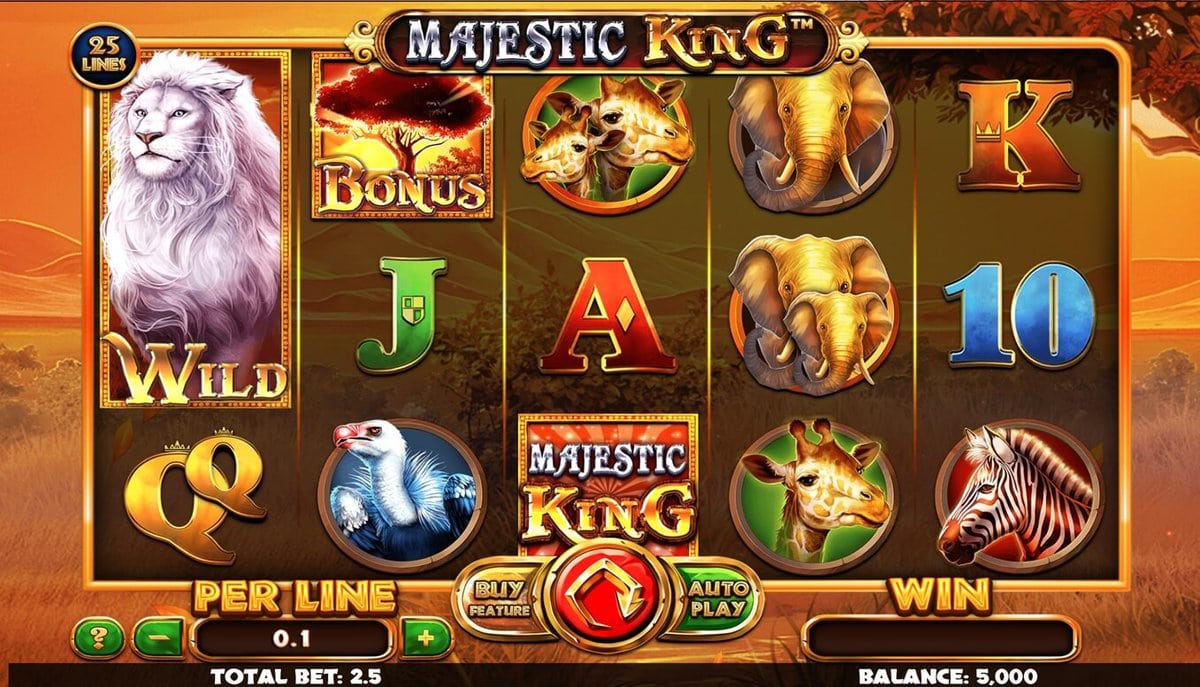 Head to the African Savanna and go on an adventure with the king of the jungle! This African wildlife-themed slot has a 96% RTP, 25 paylines, and supports mobile play. Majestic King features stacked wilds, free spins, and double symbols.
If you have a thing for African animal-themed slots, we recommend signing up to Pulsz Casino and playing African Elephant. This Pragmatic Play slot also features a 96% RTP but has a crazy high 15,000x max win. The African grassland background looks incredible, and keep an eye out for those wild elephants, if you hit 5, you instantly 75x your stake!
2. Lucky Wild Rover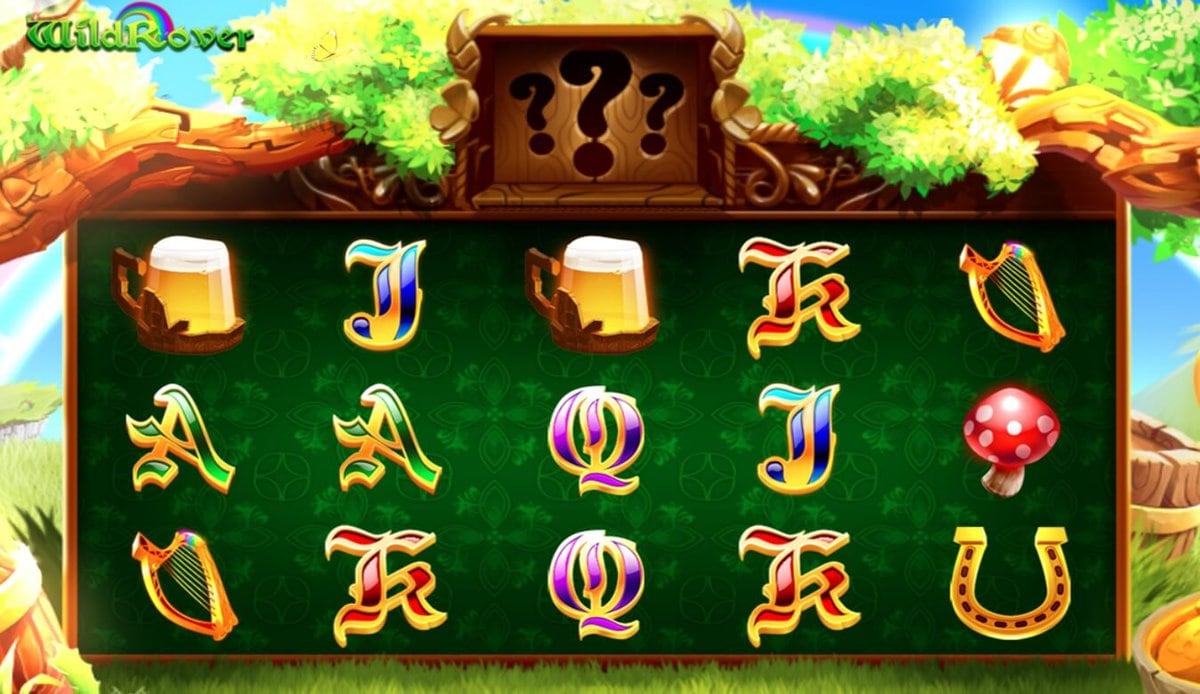 Head off on an enchanting quest to find the pot of gold at the end of the rainbow. This Irish-themed slot has a stunning bucolic background that will have you searching for tickets to County Wicklow! This Slingo b spot game has a 95.5% RTP, 5 reels, and 20 paylines. Lucky Wild Rover features free spins, expanding wilds, and when you hit a pot of gold, you can 20x your win!
Irish-themed slots are a little cliche. If you want a higher RTP and an incredible 1 in 2.9 hit frequency, sign up to WOW Vegas and try Sugar Rush. This Pragmatic Play slot has a 96.5% RTP, 20 paylines, and a juicy 5,000 max win. You won't have to wait long to unlock free spins, as they hit 1 in 323 spins!
3. Jaguar Princess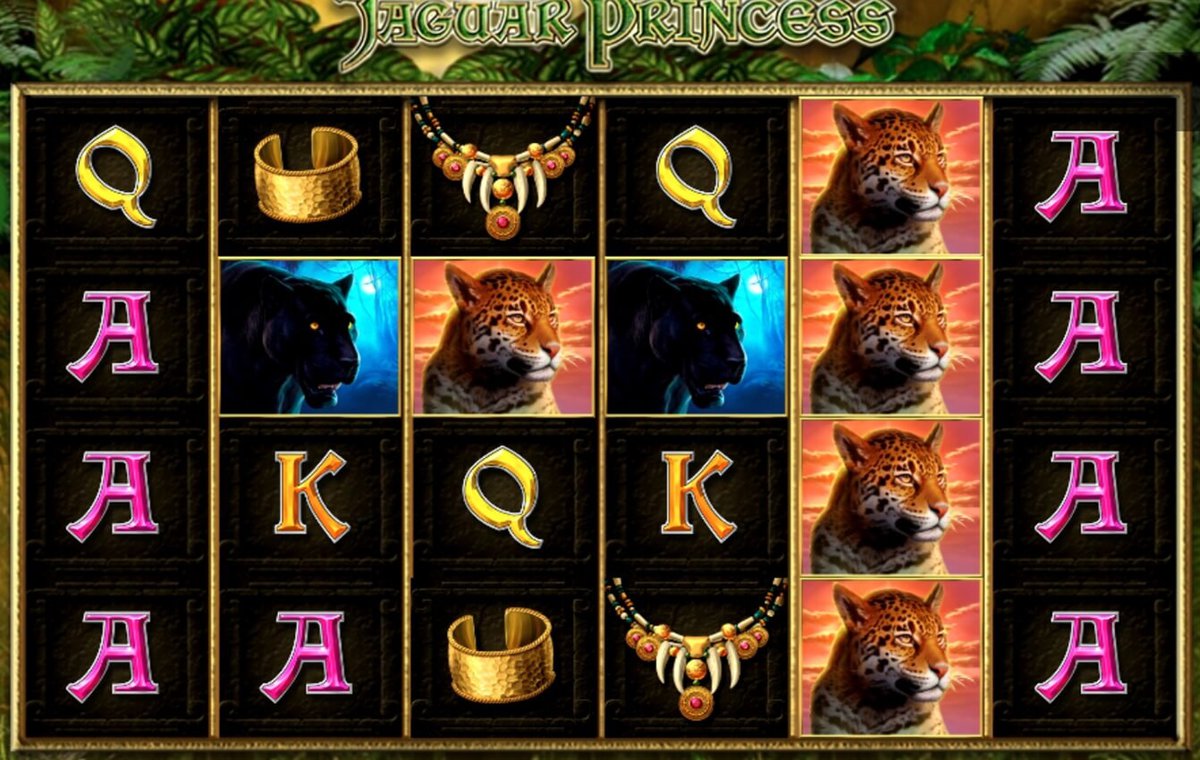 Jaguar Princess is an exciting b spot slot developed by High 5 Games, which owns and operates High 5 Casino. This Aztec jungle-themed slot features a 94.9% RTP and a $250,000 max win. This medium variance slot has a max multiplier of 500x.
If you enjoy High 5 Games, why not go to the source and sign up to High 5 Casino? Double Da Vinci Diamonds is a must-try slot. This Las Vegas-style game has an RTP of 97.1% when using the spin-crease feature. This game has 40 paylines, a 2312x max win, and amazing symbols featuring Da Vinci's masterpieces!
4. Alice in Wonderland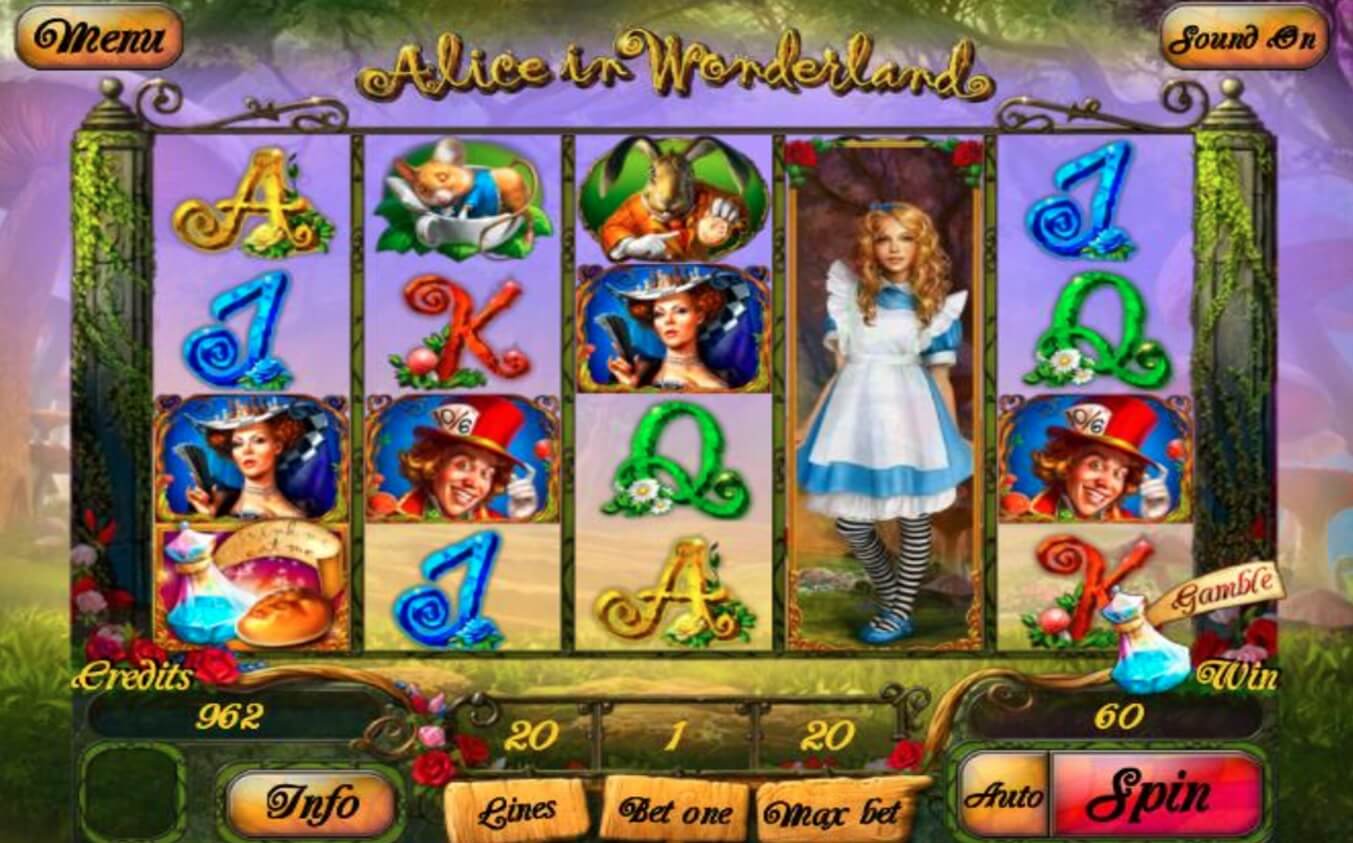 Bring this fantastical fairytale alive thanks to this enthralling slot. In this slot, you accompany Alice through the enchanted forest and, along the way, run into the mad hatter, the rabbit, and the queen. Alice in Wonderland slot game has 5 reels, 20 paylines, and all kinds of bonus features you can enjoy at b spot!
If you are looking for a twist on an Alice in Wonderland-themed slot, then try out Alice in Adventureland at Pulsz Casino. This game re-imagines the classic Alice in Wonderland symbols and takes you to a new enchanted forest to explore. This slot has a 96.26% RTP, 20 paylines, and a 10,0000 max win!
5. Demi Gods II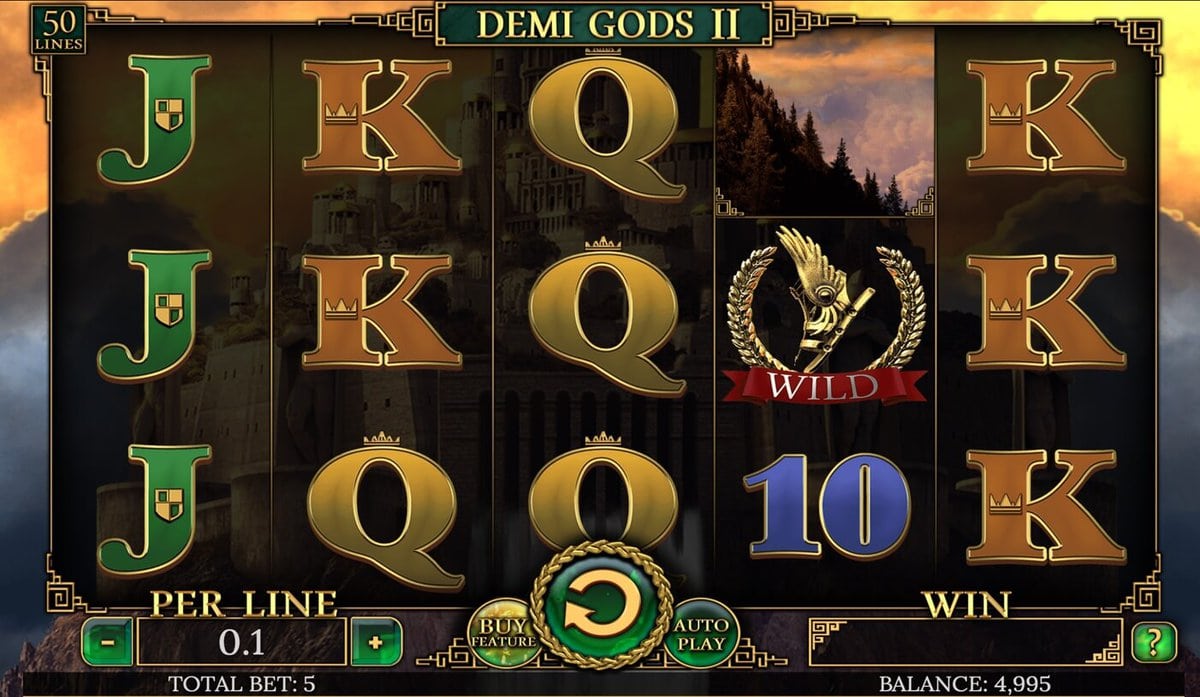 Demi Gods II is a solid ancient civilization-themed slot. The background features a gorgeous mythical city perched precariously on top of a mountain. This is a low volatility slot with a 95% RTP, a glorious soundtrack, and some Greek God-inspired symbols.
Not satisfied with a 95% RTP? Then head to WOW Vegas and play the Big Bass Splash slot! This high-volatility game from Pragmatic Play has a 96.71% RTP and 10 paylines. If you fancy yourself as a fisherman, cast your line and chase those free spins!
How Sweepstake Casino Alternatives to b spot Work?
Sweepstakes casinos work very differently from b spot as they have no relationship to horse racing. Instead, sweepstakes sites take advantage of legislation that states that companies or individuals can hold competitions featuring games of chance with cash prizes if participants don't have to pay to enter.
So what sweepstakes casinos do is they set up two virtual currencies, Gold Coins (GC) and Sweeps Coins (GC). Gold Coins are worthless and can't be redeemed for cash prizes but can be used to play casino-style games for fun. In contrast SC does have a monetary value, and depending on the site, either 1 SC or 100 SC is worth $1 and can be exchanged for cash or gift cards. You can use SC to play casino games, and due to their monetary value, it is similar to playing at traditional online casinos.
To ensure a sweepstakes casino doesn't violate sweepstakes regulations, you can't buy Sweeps Coins. Instead, you are given complimentary Sweeps Coins when you purchase Gold Coins. You can also accumulate free Sweeps Coins via all kinds of bonuses, including no-deposit, daily login, social media giveaways, and a promo unique to sweepstakes casinos, mail-in. This is where you send a physical letter to the casino requesting SC, and then they credit your account with free SC. Sites are legally obliged to offer an alternate method of entry, such as via mail, to ensure people from varying backgrounds can access the sweepstakes contest.
Once you have accumulated the minimum required amount of SC and satisfied any wagering requirements, you can redeem cash prizes. The process is similar to cashing out at an online casino. You select the amount of SC you wish to redeem and then choose your payment method. You can redeem via gift cards, online bank transfers, e-wallets, credit/debit cards, and even via crypto at some sites. Then 1-5 days later, you will receive your cash prize.
As you can see, other sites like b spot can give you the real casino feel in twice the number of states and without spending a dime!
FAQ's
b spot is owned by Game Play Network, Inc and is based in Los Angeles, California, United States. The company was founded in 2012 by David Marshall and Russell Fine.

Which apps are similar to b spot?

The most similar social gaming casinos to b spot are High 5 Casino, Pulsz Casino, and WOW Vegas. While these sites, apart from Pulsz Casino, don't have dedicated mobile apps, they do have 100% mobile-optimized websites, tons of exciting casino-style games, real cash prizes, and no-deposit bonuses.

Where to play online casino games like on b spot?

WOW Vegas social casino has over 200 slots which are better than the games you will find at b spot. Some of our favorite WOW Vegas slots include Sugar Rush by Pragmatic Play and Thai Blossom by Betsoft.

Are there better casinos than b spot?

High 5 Casino, Pulsz Casino, and WOW Vegas are all better casinos than b spot because they are legal in more states and offer more bonuses, including free Sweeps Coins daily and no deposit promos. They also offer a greater variety of games, including slots from top developers like Betsoft, Pragmatic Play, NetEnt, and table games.

b spot is legit. They have come up with an unorthodox and ingenious way to operate as a legal and licensed online horse racing betting site in the US while also being able to offer free casino games like slots and video poker.

Can I cheat b spot games?

You can not cheat at b spot games as the site, and the games are encrypted. If you were some master hacker, maybe you could break into the site, but it wouldn't be long until you were caught by law enforcement.

Is b spot legal in the US?

b spot is legal in over 20 US states. They hold horse racing licenses in all the states they operate in and, due to their unique patented software, can legally offer free online casino games.