Mistplay is a mobile app that allows users to win free money and gift cards just by playing games. At face value, it might seem too good to be true. However, as millions of users have found out already, Mistplay truly is the real deal.
But don't quit your day job yet. While Mistplay is an interesting way to make a little extra pocket money, it does have a few downsides, and after playing with Mistplay for a couple of days, I was able to see both the ups and the downs it offers. In this guide, we'll be giving you a deep dive into all things Mistplay — including how it works, how much you can look to make, and whether or not it's worth it.
Ultimately though, if you're looking for a way to get some quick free cash, you'll be better served playing at one of our recommended sweepstakes casinos with a free no deposit bonus.
Mistplay Pros & Cons
| ✅Pros | ❌Cons |
| --- | --- |
| Free to Download | Very Low Payout Rate |
| Earn Money Playing Mobile Games | Only Available on Android Devices |
| Minimum Redemption of $0.50 | Mobile Games Can Quickly Get Repetitive |
| Available Across US | |
Is Mistplay Legit? Key Takeaways
Having reviewed the Mistplay app thoroughly, I can say that it is 100% legit and there is no Mistplay scam. However, that's not to say that Mistplay is perfect, and if you are considering using this app to get some extra cash, you should definitely keep the following in mind:
Mistplay is essentially a loyalty program that pays you to download and play games from their library.
The rate for accumulating units is meager. As such, Mistplay could never be your sole source of income or even a meaningful secondary income stream.
Selected apps must be downloaded and played through the Mistplay app in order to earn units.
Once you accumulate enough units, you can redeem them for gift cards to a variety of shops and sites like Amazon, Google Play, and PayPal.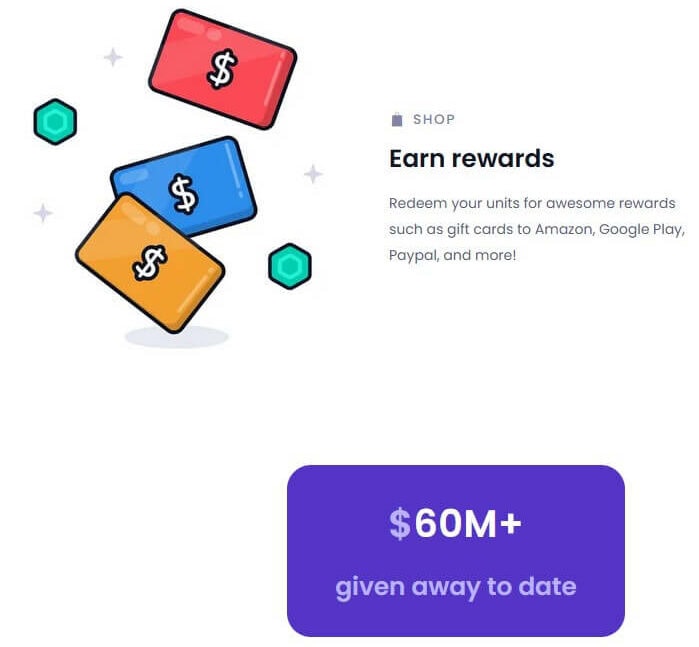 The Mistplay app is best suited for users who frequently play mobile games.
Only available on Android devices.
Is the Mistplay App Legit?
Mistplay is free, and as previously mentioned, it's also 100% legit. There's no shadiness around their operating model. And while being able to make money playing games may sound too good to be true, it really isn't — and the model used by Mistplay is tried and true.
Safety
With so many illegitimate apps promising free money hacks, it's no wonder so many users have questions about their safety playing at Mistplay and wonder is Mistplay a virus. However, this isn't the case. At Mistplay, the trickle of money is slow — but perfectly legitimate, and there's no need to worry about Mistplay so long as you download the official Mistplay app for the Google Play Store.
While you do have to sign up via either your Google or Facebook account, there's been no evidence to suggest that Mistplay does anything malicious with this information. You'll also need to give Mistplay access to certain features of your device, but this is only so Mistplay is able to accurately track how long you're playing one of their featured apps for.
Legality
Is Mistplay legal? The answer to this is 100% yes. There are no licenses that they need to acquire as Mistplay acts as a loyalty program — simply paying players for supporting their partners' games. The only real law that Mistplay has to abide by is due to their facial verification program, which they use to help secure users' accounts. This law is regarding biometric data and in a nutshell, limits Mistplay to only gathering biometric data of users 18 and older. For this reason, you must be at least 18 to download and use the Mistplay app.
User Reviews
The reviews are also very positive for Mistplay. From over 10 million downloads, Mistplay has gathered over 395,000 reviews — culminating in an average score of 4.1/5.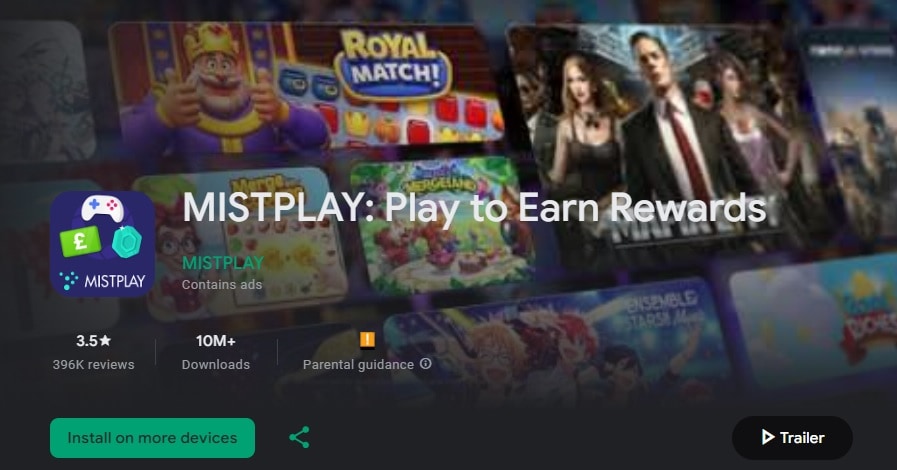 This is an outstanding score and shows that the majority of users who download the Mistplay app have been treated fairly.
How Mistplay Works?
Understanding how Mistplay works is pretty straightforward and can be broken down into two categories: the business model of how Mistplay is able to generate the money they give away and the player loop for how individual users can acquire this free money through their app. Below, we'll give you a brief rundown of both of these categories.
Mistplay Business Model
The Mistplay model can be thought of as similar to a sweepstakes casino referral program. Game developers approach Mistplay, asking for them to partner with their app and then pay Mistplay for each new customer that is acquired through them, as well as paying them additionally for the retention of the user.
So far this is similar to how most mobile apps earn money through ads. However, where Mistplay differs is that rather than just collecting that money for themselves, Mistplay instead shares part of that revenue with the user whom they referred.
Mistplay Play Loop
When playing at Mistplay, there are a few different types of currencies the player can earn. The main one you'll need to know though is units.
Units are the currency that you earn across all promoted apps and are ultimately what you will be able to exchange for a gift card. How many Mistplay units you'll earn will be calculated by a variety of factors, including which mobile game you're playing, as well as how many game experience points and how many player experience points you have.
Those Mistplay points might seem confusing, but don't worry. They're pretty much like experience points that level you up. The more you earn points, the higher your level and the more units you earn when playing a particular game. Once you've gathered enough units, you'll then be able to exchange them for a prize.
How to Play on Mistplay
Getting started at Mistplay is thankfully pretty straightforward. Just follow the below steps to get started on Mistplay and earn points.
The first step is to download the Mistplay app from the Google Play Store. Just search "Mistplay", and install the relevant app. Once it's finished, you're ready for the next step.
Next up, you'll need to launch the Mistplay app and register. Currently, registration must be done through either your Facebook or Google account.
Select whichever one works best for you, then read through the terms & conditions and allow Mistplay access to your device.
Once your account has been created, you'll be prompted to complete a quick tutorial. Complete it and not only will you be ready to pick your first game, but you'll also get 200 free units as a bonus.
When it comes to awarding units, not all mobile games are equal. Before selecting a game, it's a good idea to check out what its reward speed is. Ideally you want the speed to be as high as possible to earn units quickly — though you can also get around this by playing boosted games and new games which tend to award bonus units. After you've found which game you want to play, tap it and download it.
Once the game finishes downloading, you're then ready to start playing it and earn points. Just keep in mind that to earn points, you'll need to ensure that you're always playing mobile games through the Mistplay app.As you continue playing video games, you'll earn units. Once you've earned enough, just head to the shop section to redeem them for the prize of your choice. Remember that the redemption rate gets better the more you're redeeming.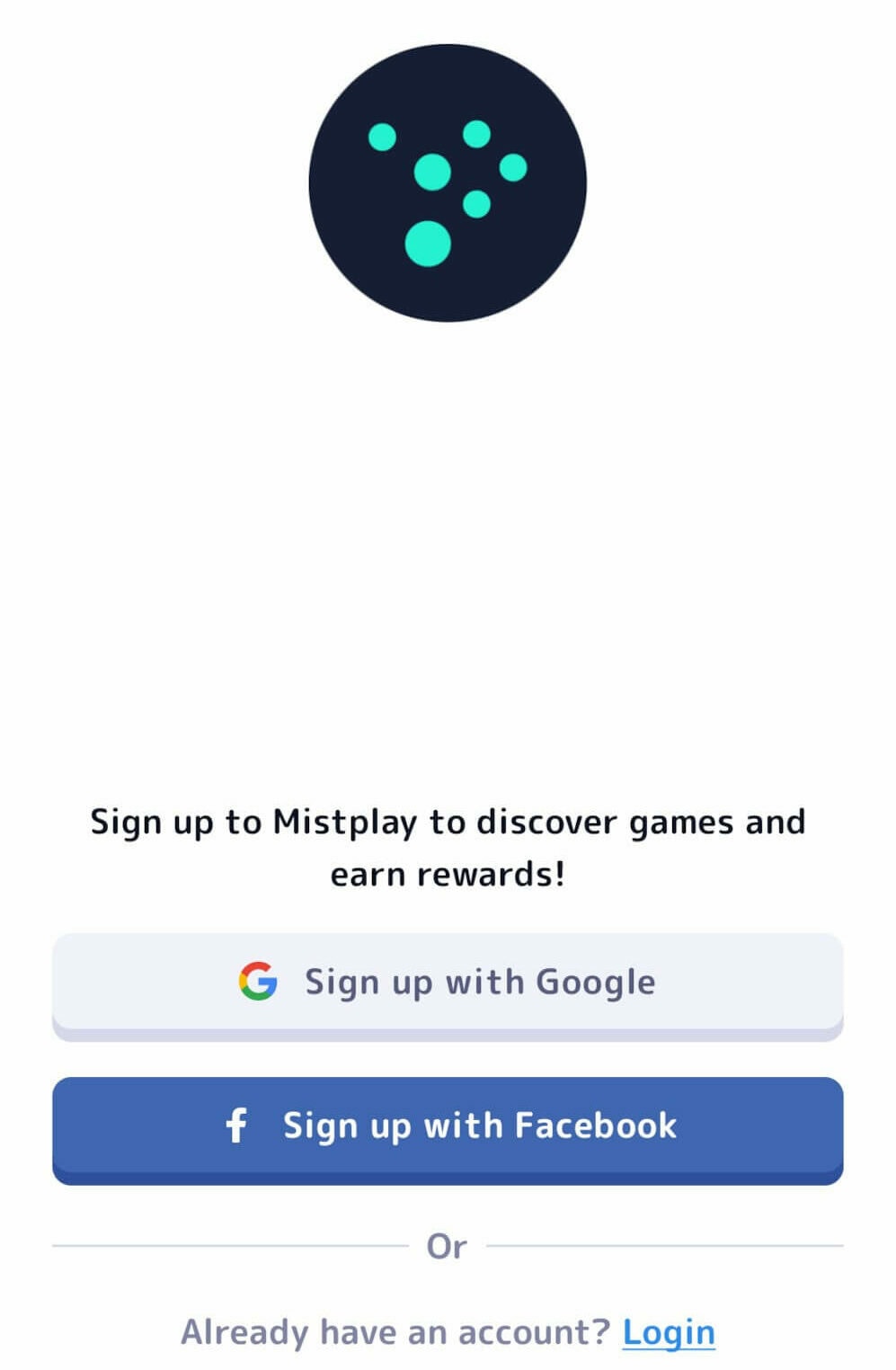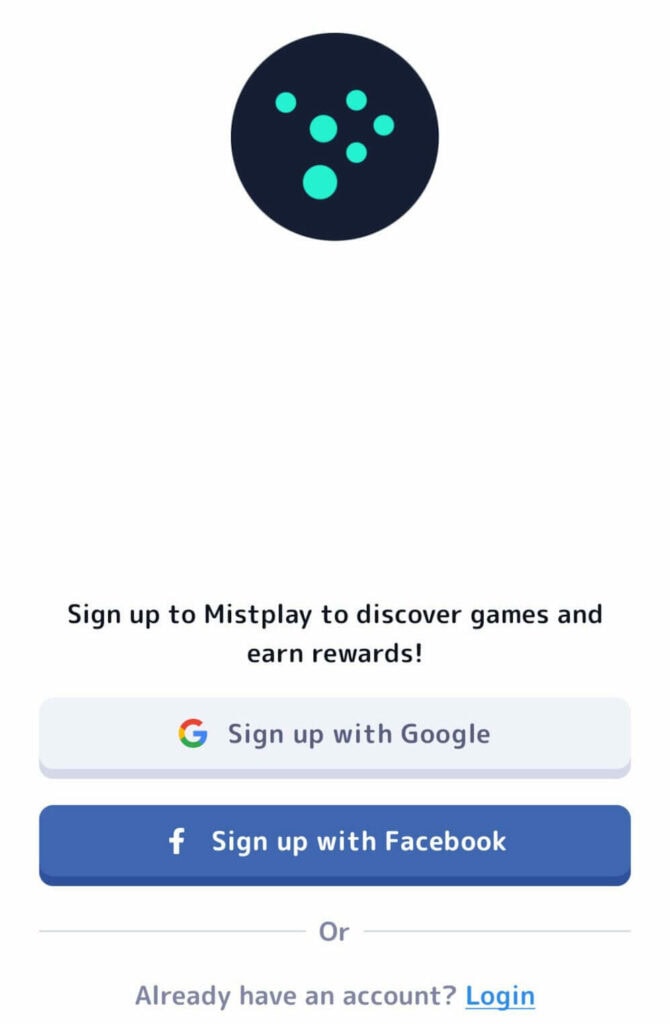 Does Mistplay Payout?
Once you've collected enough units, you're ready to get paid. As mentioned already, the redemption between units and USD does vary based on what prize you're redeeming and how many units you're redeeming. For example, a $0.50 Amazon gift card will cost you 400 units, whereas a $10 Visa gift card is only 2,300 units. As you can see, despite the prize being x20 higher — it costs just under x6 as many units.
On top of being able to redeem for gift cards, you can also redeem cash rewards to your PayPal account. This can be pretty pricey though, and when I last checked, it would cost 3,000 units to get $10 this way.
Redemptions are processed quickly, taking about 48 hours on average. However, there have been some users claiming that it can sometimes take much longer at around a week. In making this Mistplay review, I only made one redemption for the $0.50 Amazon gift card — and even with the requirement of providing facial verification, I found it took just over 24 hours.
Is Mistplay Rigged?
After using the Mistplay app, I can say firsthand that it is definitely not rigged. With that being said, depending on which mobile games you play, the units can trickle in agonizingly slow. That's why if you're really after getting the most out of Mistplay, you should stick to high-speed games or play boosted games.
Another thing to keep in mind is that when you play games via Mistplay, you actually have to be playing them. If Mistplay detects that you've gone idle, units won't be added to your account. This is why I wouldn't recommend Mistplay as a good money-making opportunity unless you really love playing games.
Though even with all that being said, I haven't heard any users claim that they could earn more than $2 an hour. So while Mistplay isn't rigged, don't expect to make too much playing it.
Is Mistplay a Scam?
With over 10 million users, it's safe to say that Mistplay is not a scam. While there have been users claiming otherwise, the Is Mistplay Legit Reddit page gives a pretty good look at the general consensus of real Mistplay users.

Users across the web tend to say the same thing. Yes, Mistplay is 100% legit — however, it's very slow. For what it's worth, their sentiments tend to echo my own as I found that there was nothing shady about Mistplay, and that while it was painstakingly slow earning units, I was still consistently earning them.
Mistplay definitely pays. The real question is just how much does it pay?
How Much Can You Win With Mistplay?
In my experience, not including the free welcome bonus, I earned about 130 units an hour playing boosted games and other high speed games. For context, with a $0.50 Amazon gift card costing 400 units, I was earning about $0.16 an hour. Not particularly good.
With that being said, it is fair to say that my account is new and that my game experience points and player experience points score were very low. If these were higher, I do think it would be very likely to earn more points and might even be feasible to hit that 400 units per hour mark. And while that may only be instantly redeemable for a $0.50 Amazon gift card, if you held out for six hours, you could also get the $10 Visa gift card for 2,300 points. This would work out to about $1.65 an hour.
From my research and from talking with other players, this number seems about right. Again, this number isn't all that impressive by itself. But if you enjoy playing mobile games and average out playing two or three hours a day, you could be looking at an extra $23-35 a week. Although this would require you to download multiple Mistplay games and ensure you were only playing the most profitable ones.
Tips to Make More Money
So how do you go from earning $0.16 an hour like I was up to $1.65 that's been reported by some players? Well, I asked those players, and these were the tips they gave me:
Have A Roster of Mistplay Games — You can only earn units for the first two hours that you play a game daily. As such, if you're planning to play more than two hours, you'll need to play more than one game. Another reason to keep a roster of games is that if we're being honest, most mobile games aren't that fun. The novelty can quickly wear off after a half hour. So having an extra two or three games you can turn to is good, you can explore some recommended games and slots on Mistplay here.
Stick to High Speed Games & Boosted Games — This one's obvious, but if making money is your chief concern, you need to play the most profitable games. High speed games are consistently profitable. Though to keep things interesting, you can also start playing games that are temporarily boosted.
Play Games Whenever You Have Downtime — 10 minutes here and there add up. So even if you've only got a few minutes while commuting or between meetings, whip out your phone and start playing Mistplay games.
Only Buy High Value Gift Cards — As previously mentioned, the exchange rate between units and USD becomes more favorable the more you want to exchange. As such, you should only really be buying high value gift cards with the best exchange rates.
Better Alternatives to Mistplay
Is Mistplay worth it? In my opinion, since Mistplay has a really low hourly rate, it just isn't worth playing these games unless you really enjoy playing mobile games. Instead, if you're more concerned with profit, try sweepstakes casinos. Not only do sweepstakes casinos give you free money as a no deposit welcome bonus, but most will also offer a free daily login bonus. Given that these daily login bonuses take only a second to claim, they're a much more efficient way to earn some extra cash.
For more information, check out our guide on the best no deposit sweepstakes casinos.
Mistplay Review Verdict: Legit or Scam?
It's undeniable. Mistplay is 100% legit. With millions of satisfied users and over $60 million awarded between them, Mistplay is undeniably a legitimate way for users who enjoy playing games to earn extra cash. Will you make money quickly? No. But will you earn a steady stream of units so long as you follow the Mistplay guidelines? Yes.
So if you already love playing mobile games and are looking for a way to earn an extra couple of bucks, definitely give Mistplay a look. However, if you're more interested in a profitable way to make some extra passive income while playing games — I'd say sweepstakes casinos will be more your style.
FAQs
Can I play Mistplay on my iPhone?

No. While an iOS version of Mistplay is currently being worked on, as of writing Mistplay is only available for Android devices.

No. While Mistplay will need access to monitor certain apps on your phone, it only uses this information to determine how many units to pay you.

How do you download Mistplay?

To download Mistplay, just go to the Google Play Store on your Android device and download the official Mistplay app.

Does Mistplay actually give you money?

Yes. When you play supported mobile games through the Mistplay app, you'll earn units. It's these units that can then be exchanged for prizes like gift cards and PayPal cash rewards.