Coin Dozer is a fantastic free-to-play mobile game by Game Circus LLC, launched in 2010. The game revolves around dropping coins on the pusher machine to push other coins and prizes off the chute to the empty space in front of it.
Pros
Dedicated apps for iOS and Android
Unique game, captivating the feel of the real thing
Possibility to win cash prizes
Winning real money depends on a lottery system
Cons
Only mobile payment methods
No desktop online version
Provides a single game
Coin Dozer has a fun and addictive gameplay where players need a perfect blend of skill and luck. The mobile game is also casual and entertaining, making it legal to play by users 12 years and above with virtual coins. Currently, Coin Dozer has over 100 million downloads and seats at number #74 in Casino on the App Store.
Although Coin Dozer doesn't offer real money redemption the same way Pulsz or Fortune Coins do, players can still win Amazon e-gift cards occasionally. In this piece, we will be going in-depth on Coin Dozer while touching on the following:
How to get started
How to earn free coins
How to win Amazon e-gift cards
For direct real cash redemptions in 48 states, you should instead shift your attention to the sweepstakes casinos listed below:
Coin Dozer Free Sweepstakes Coins Bonuses
Coin Dozer provides new players 40 coins and 5 Dozer Dollars no deposit bonus. You can start dropping the coins immediately after signing up, but the DD is pretty useless as you need at least 10 of them to purchase any instant boosts. Nevertheless, you can win more through ads or pushing the DD coin off the chute.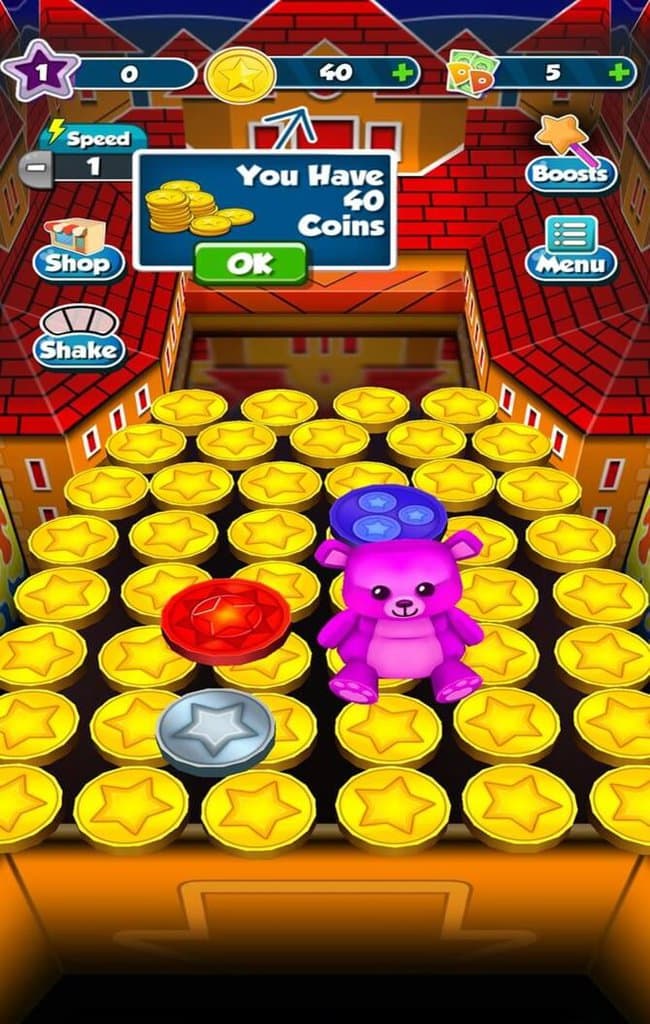 How the Coin Dozer Game App Works
Coin Dozer is an arcade-style game that operates with two virtual currencies: Coins and Dozer dollars. The virtual coins are the primary currency used for gameplay, as they are dropped onto the game platform to push other coins and prizes down the chute.
On the other hand, dozer dollars are the premium currency that enhances gameplay. It can be used to purchase booster items like puzzle pieces, boxes of prizes, coin walls, coin showers, and giant coins.
Additionally, Dozer dollars are used to complete daily quests and buy free spins on the fortune wheel. While coins and DD are offered freely through several promotions, they can also be purchased for extended plays.
How to Get Free Dozer Dollars
Below are additional ways to get coins and DD at Coin Dozer Sweepstakes.
Coin Regeneration: This is the primary way to get free coins at Coin Dozer, as your balance automatically increases by 1 till you reach your level's limit. When playing, your coin regenerates every 30 seconds, but anytime you are offline, it takes 9 minutes to get a coin. You will start with a 20-coin limit, which will only increase to 21 after reaching level 11.
Daily Special Deal: You will be offered a special deal for your first login daily. This deal ranges from discounts on coin purchases, extra coins, or even free prizes.
Daily Fortune Wheel: Spin the fortune wheel daily to stand a chance to win extra coins, dozer dollars, or free spins. Unlike NoLimitCoin's daily bonus wheel, which is available once you verify your phone number, Coin Dozer's wheel won't be unlocked until you reach level 6.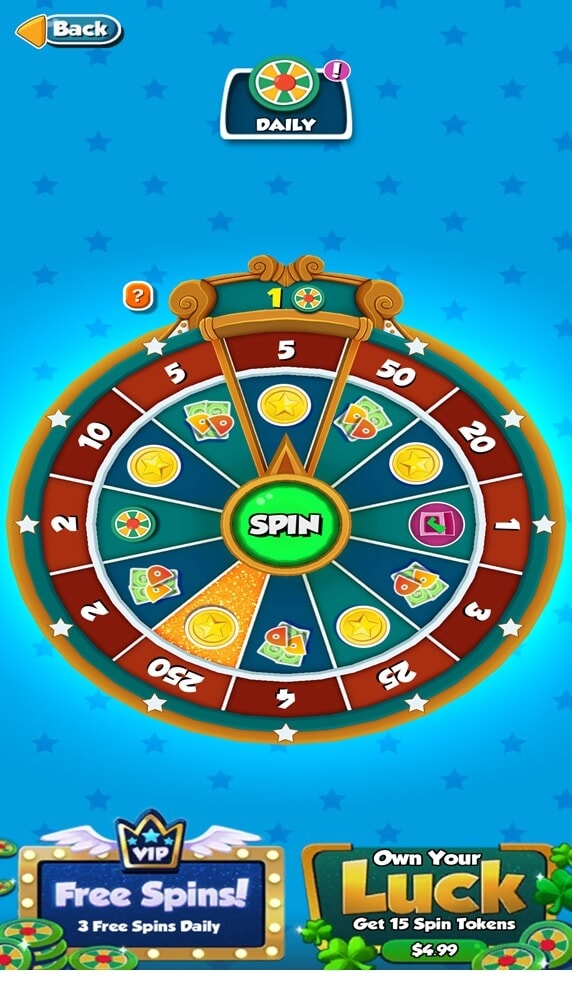 Prizes & Puzzles: Collect different prizes and puzzle pieces by pushing them off the edge to get amazing rewards.
Daily Quest: Complete tasks daily like collecting prizes, special coins or carnival rewards to win instant boosts or free prizes.
Ads and Tasks: Coin Dozer has a number of online advertising partners, one of them being TapJoy. You can earn free coins, DDs and instant boosts by watching 30-second ads. If you want to win big, you can head to open the "Menu" tab, click on "Free Dozer" or "Free Coins", and complete any of the available tasks. While this is one of the most rewarding ways to get more coins and prizes, we do not recommend doing this as these advertising firms collect data from users.
Coin Dozer: Sweepstakes Gaming Experience
Coin Dozer is an exciting digital version of the popular carnival coin pusher game with captivating graphics and immersive gameplay. The game offers a unique blend of strategy and luck, which involves dropping coins on a pusher machine to push coins and prizes off the chute into an empty space in front of it.
Coin Dozer has bright, beautiful graphics and does an excellent job imitating the coin pusher casino-style game. It uses physics-based mechanics to create a realistic simulation of how coins move and even provides a clinking sound for added effects.
One of the most exciting features at Coin Dozer is the shake feature. The shake meter is on the left side of your screen, and it fills up the more you drop coins. Depending on how filled up the meter is, activating it will shake the whole coin pusher machine to push coins and other game bonuses down.
The game also has intuitive touch control making it very easy for players to drop coins within milliseconds of touching the screen. As time passes, you can also control the speed of the moving slab (broom). While Coin Dozer is pretty straightforward, the game includes several exciting gameplay features and bonuses, aside from event coins, which provide rare prizes and power-ups when collected. There are also boosters you can purchase with DD to enhance your winnings.
Coin Dozer Boosters
Below are the main boosters you can use as power ups at Coin Dozer Sweepstakes:
Puzzle Piece – collect different puzzle pieces to get a prize.
Box of Prizes – allows you to open a mystery box containing free coins, DD, a puzzle piece or other boosters. You can also get rare prizes when you open the box.
Seal Prize – break it by pushing off the chute and getting awesome rewards.
Coin Walls – prevent coins from going off sideways.
Coin Shower – high-valued coins (primarily event and silver coins) fall rapidly on the chute with some rolling off to reward you.
Giant Coin – Push the red coin off the chute to earn an explosive giant coin that shakes the chute to splash coins, puzzles and prizes. You also get two coins for pushing it off.
PC & Mobile Account Registration
There is no hassle in creating an account at Coin Dozer as it takes a unique yet innovative approach. Instead of signing up with your mail or social media account, your account is automatically linked to your Game Center or Google Play. This makes playing the game even more interesting as you get to invite friends, compete with them and even build a personal leadership board.
If you don't already have an account on Game Center or Google Play, you can take the steps below:
Sign in with your Apple ID/Gmail and password
Create a Nickname and select an avatar for your profile
Click done and start playing.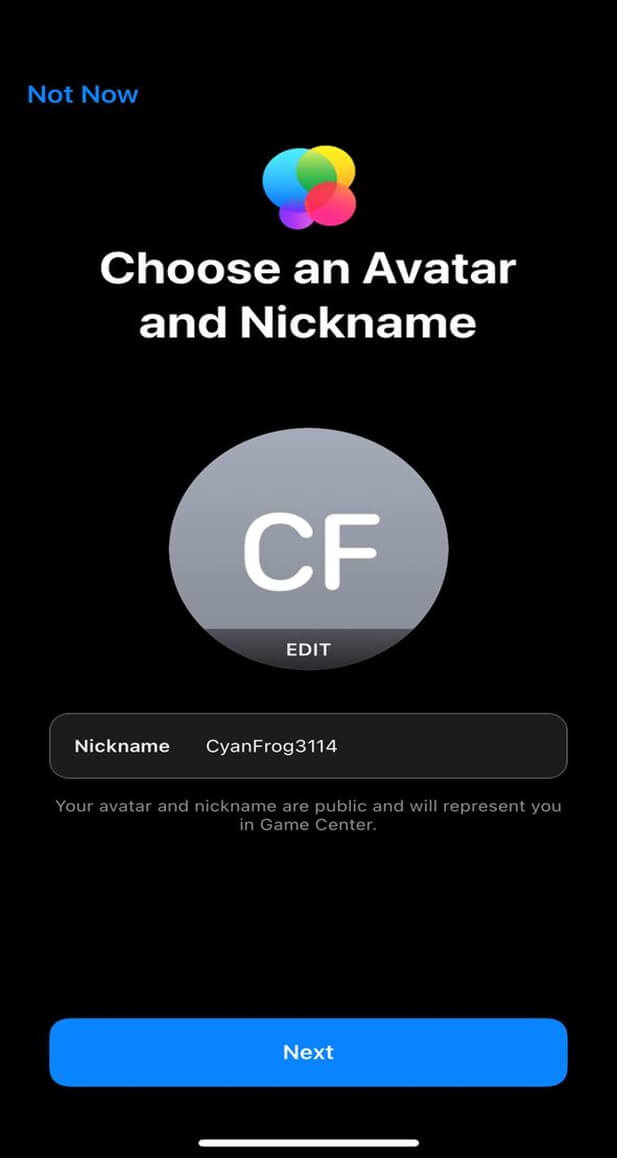 Coin Dozer: Sweepstakes Apps
Coin Dozer is developed by Game Circus LLC, and it offers exciting gameplay to players worldwide. The mobile app is available for Android and iOS devices and can be easily downloaded from the Google Play Store or App Store. With over 100 million downloads on all platforms, Coin Dozer is a favorite among many mobile gaming enthusiasts.
The app is also compatible with most smartphones running on Android version 7 or iOS 11 upwards, making it accessible to a wide range of users. While Coin Dozer is a mobile app, you can also download it on your PC using an Android emulator like Bluestacks.
Coin Dozer Purchase and Redemption Methods
Even though Coin Dozer doesn't seem like it because it offers only one game, it still uses the sweepstakes model. This means you don't need to purchase to enjoy the free game or get awesome rewards. Despite this, players looking to increase their game session without relying on promotions or watching ads can buy virtual coins and Dozer Dollars.
The only means of buying virtual currencies at Coin Dozer sweepstakes is through Google Pay and Apple Pay, which I find disappointing since I've been playing at Pulsz Casino, which supports credit cards, online banking, and Skrill.
Although the available purchase methods are pretty effective and handy, it can sometimes take time for you to buy coins at the Coin Dozer in-game shop if you've not preloaded your device.
Is it Possible to Win Real Money at Coin Dozer?
Unfortunately, there isn't a straightforward answer to this. One of the tell-tale signs that a sweepstakes site allows real money redemption is if it has two virtual currencies. One will be used to play free games for fun, while the other can be redeemed for cash prizes. But imagine my surprise when things are different at Coin Dozer.
Instead of using premium coins that can be traded for actual money, Coin Dozer utilizes a lottery system to award free Amazon gift cards periodically. To participate, players must wait for a promotional period that typically lasts up to three months. This period is further divided into daily and weekly sweepstakes.
During this time, players must claim and submit a maximum of 120 and 210 sweepstakes entries to qualify for the daily and weekly draws, respectively. You can claim free entries by opening the Coin Dozer app and clicking the "free entries" button. At the end of each day or week, 100 and 500 eligible entries will be randomly selected to share the prize as follows:
| 🏆Position | 💵Daily Sweepstakes Prizes (Amazon e-gift card) | 🤑Weekly Sweepstakes Prizes (Amazon e-gift card) |
| --- | --- | --- |
| Grand Prize | $100 | $1,000 |
| 2nd Place | $20 | $40 |
| 3rd Place | $10 | $20 |
| Runner Up (27 winners) | $5 | $1 |
| Honorable Mention | $1 (70 winners) | $2 (470 winners) |
The promotion period is the only time you can win something of external value at Coin Dozer, so it's essential to check the full rules to know when it starts. Your odds depend on the number of sweepstakes entries you submit; however, with millions of users participating in the sweepstakes entries, the odds of winning anything at Coin Dozer are extremely low. Additionally, you must be at least 16 years old and currently be on level 3 or higher to participate.
If you're 18 or older and interested in playing casino-style games and winning real money, you have another option. You can sign up at WOW Vegas to enjoy over 300 free online slots and table games. Not only that, but you also have the opportunity to win real money through your gameplay using sweepstakes coins. By signing up through this link, you can claim 5,000 WOW Coins and a 1SC no-deposit bonus. Here is a list of Coin Dozer: Sweepstakes alternatives where you can win real money:
Tips & Hacks to Cheat the Coin Dozer Game App
Coin Dozer is an addictive coin-dropping game that is equally fun and frustrating due to its 20 coins limit when you start playing the game. Considering how fast-paced it is, I dropped all 20 coins in less than a minute – barely enough time to regenerate two coins. Thankfully, you don't have to go through this ordeal, as there are cheats you can use.
While some suggest you root or jailbreak your mobile device, I won't recommend this for many reasons. First, it exposes your phone to security risks, as rooting or jailbreaking removes some security features. Also, jailbreaking voids the warranty of your device.
So, how do I hack Coin Dozer? You might ask. Although hacking is impossible, there are legit strategies you can use to improve your gameplay to push coins and collect free prizes easily. These cheats do not require you to modify your phone or download extra files, which makes it perfect. Below are some tips you can use to improve your coin-dropping game:
Time when you drop the coins
Stack coins to create a domino effect when you push one off the chute.
Use your boosters wisely
Participate in events, e.g. the circus events
Collect prizes and puzzles to boost your gameplay
Don't allow the shake meter to fill up before using it to prevent losing coins sideways.
Be patient
Watch videos and tutorials by other Coin Dozer players
Coin Dozer App: Overview
Coin Dozer was created by Game Circus LLC in 2010, and it quickly rose to fame for being the mobile version of the original coin pusher game you will find at carnivals, casinos and even arcades. The game features strategically dropping coins on a pusher machine to push coins and rewards, and game bonuses off the edge. Coin Dozer is a free and addictive coin game with over 100 million users worldwide.
If you like Coin Dozer, you can try out the following games by Game Circus:
Tap to Riches
Prize Claw
Brick Breaker Hero
Coin Dozer Casino
4 Pics 1 Song
Paplinko
Prizeclaw 2
FAQ's
Coin Dozer is an excellent choice if you're looking for nostalgic gameplay. However, it may not be the best fit for you if you're seeking more fun and the opportunity to win real money through casino-style games. Instead, consider signing up at WOW Vegas for a wide selection of over 300 online

WOW Vegas slots

and table games,

Pulsz Bingo

for

online bingo cards

, or

Stake.us

for

live dealer games

.

Yes, Coin Dozer is a legit app where you can experience the thrills of pushing coins to win prizes. It doesn't pay real money, but you can take part in sweepstakes and stand a chance to win cash prizes through a fair and random lottery system. The game has been developed by Game Circus LLC and is tested for operating in a secure way.

Can I win real money at Coin Dozer?

When playing Coin Dozer, you can participate in the promotional period and win Amazon gift cards if you are 16 years or older and reside in the UK, US, Japan, Germany, or Ireland. It's important to note that winning at Coin Dozer Sweepstakes is not directly related to your gameplay, as winners are determined through a lottery system.