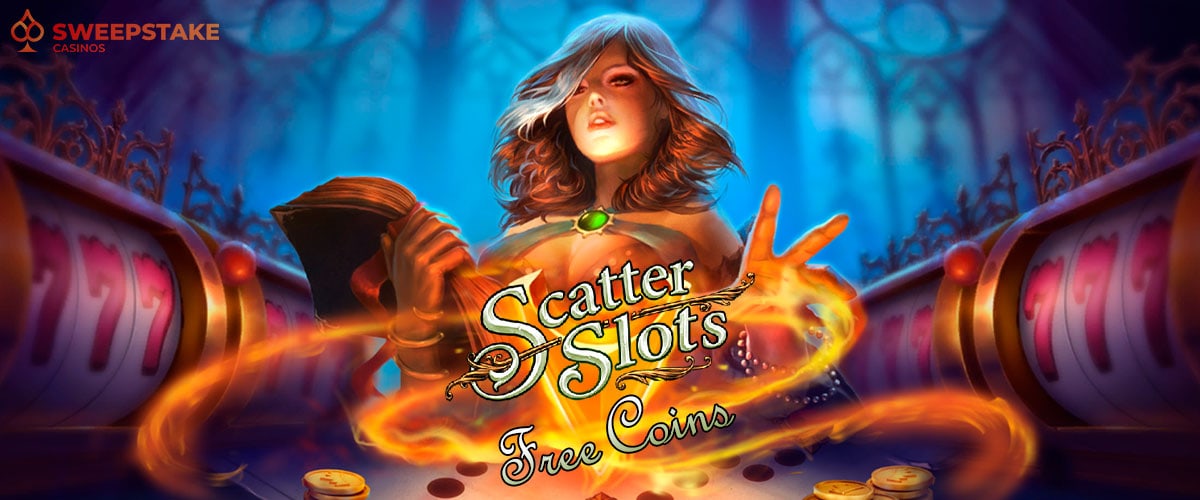 Scatter Slots is among the most generous social casinos, offering its players millions of free coins upon signup, as well as a barrage of bonuses that can be acquired by playing, participating in promotions & events, and more.
In Scatter Slots, players use Coins and Gems to bet on slot games. Upon sign-up, you'll immediately receive 12 million Scatter Slots free coins and 50 complimentary gems. The selection of games is limited at the start, but the more you play, the more slots will be unlocked.
This social casino was founded by Murka Games Limited in 2014. The company is headquartered in Cyprus and operates internationally. The only downside we see in Scatter Slots is doesn't pay real money, when so many similar sites do:
Snapshot of Scatter Slots Free Coins Bonuses for October 2023
| 🎁Bonus Type | 🤑Bonus Amount | How to Claim❓ |
| --- | --- | --- |
| Sign-up Bonus | 12,000,000 Coins and 50 Gems | Sign up for the first time |
| Free Max Bet Spin Bonus | 30-second - 1 minute of free spins per slot title with max Coins as the wager | Unlocked by playing |
| Scratch Lottery Bonus | Based on activity | Accessible from the Bonus Room |
| Jackpot Bonus | Based on activity | Obtain Pickaxes each hour, spin the wheel from the Bonus Room |
| Hourly Bonus | Based on activity | A minigame accessible from the Bonus Room |
| Quest Completion Bonus | Progressive Coins and Gems rewards | Complete missions in the Quest Mode |
| Free Max Bet Spin Bonus | 1 minute of free spins in the Lady Femida slot with 250,000 Coins as the wager | Reach Quest Level 6 |
| Feedback Survey Bonus | 10,000,000 Coins and 20 Gems | Finish the survey after passing Quest Level 10 |
| Character Power-Up Bonus | Up to 2,500,000,000 Coins | Collect Arcane Chests and Level up any of the three characters in the Scatter Tower |
| Social Media Bonuses | 1,000,000,000 Coins | Follow the bio links on Scatter Slots Instagram page |
Scatter Slots App Review
🎰Scatter Slots
🏛️Company
Murka Games Limited
📱How to play
Online app, mobile app, Windows mobile app, Amazon, Facebook
🟡Virtual currencies
Coins and Gems
💵Real cash prizes?
Gift cards
🎲Gaming Options
240 games
💳Banking Options
American Express, Discover, JCB, Mastercard, Visa, Visa Electron, Apple Card, Apple Pay, Apple Cash, PayPal
☎️Customer Support
Murka Tech Support page, Facebook fan pages, chatbot, email
🇺🇸 Who can play
21-year-olds in the USA (Nevada laws apply nationwide); 18-year-olds otherwise (British Virgin Islands laws apply)
⭐Best features of the app
Missions, Level-up bonuses, Status Program, Promo Events
❌Areas of improvement
Only one game is available at the start; the missions and other modes need to be unlocked by playing
Scatter Slots is more of a "game" than a social casino. It takes you on a journey through "Quests", which are simple missions that give players hefty rewards upon completion. The best thing about this social casino is that you can complete nearly all of these quests "passively" by simply playing the game and having fun.
Coins are used to set desired wagers while playing Scatter Slots games while Gems can be used for re-spins and in Bonus Room games. Sadly, these credits are only meant to be used within Scatter Slots games and hold no monetary value. Should you run out of coins or gems, you can always purchase more for real money.
What separates Scatter Slots from Stake.us and similar social casinos is its quest-based system. You start with only one slot unlocked and are given a mission – collect certain symbols, spin the reels a certain number of times, or earn a certain amount of coins in the Bonus Game. Fulfill these quests, and you'll progress along the main game mode and earn thousands, if not millions of Scatter Slots free coins.
Before we dive deeper into the Scatter Slots review, here's a quick overview of what you can expect:
If you're in the USA, you need to be at least 21 years old to play Scatter Slots; residents of other supported countries must be at least 18 years old
Scatter Slots is a social casino that uses Scatter Coins and Gems as virtual credits
Neither of the two can be redeemed for cash prizes
Only one slot is unlocked from the beginning (Wild Arrow). Complete the first couple of quests the unlock more
Each completed quest will give you a special bonus in the form of Scatter Slots free coins and gems
Each player enters the "Status Program" (similar to VIP programs in other casinos). Playing and completing quests fills up the Status level bar, and leveling up means better rewards.
Scatter Slots Free Coins No Deposit Bonuses
As soon as you start playing games in this casino, you will receive 12 million Scatter Slots free coins. Even though this may sound like a fortune, there are several difficult missions that may put a dent in your free chips quickly, especially the "play max bet spins" quests.
Even if your balance is close to zero, don't worry; there are several no deposit bonuses that can help you out. By simply playing these slots, you'll progressively receive more and more free coins. In the following sections, we'll cover the following:
Sign-up bonus: one-time bonus for new players
Quest Completion bonus: a repeatable bonus that awards free coins and gems
Scatter Tower High-Roller Character Level-up Bonus: a repeatable bonus that awards character chests and the highest amounts of free coins and gems
Free Max Bet Spin Bonus: a time-limited bonus, available once per game title. Gives you an opportunity to spin with the max bet for a set amount of time.
Social Media bonuses: weekly or monthly promotions that offer Scatter Slots free coins.
Sign-up Bonus

To ensure that players can immediately immerse themselves into the grand fantasy world of Scatter Slots, this social casino gives all gamblers 12,000,000 free coins and 50 gems upon first sign-up.
This is a one-time bonus that is account-binding, meaning that you can only use it once regardless of which device you're using. Scatter Slots is available as a both web and mobile app, but if you obtain this bonus on your phone, you can't use it again when you log onto the web app (or vice versa).
Quest Completion Bonus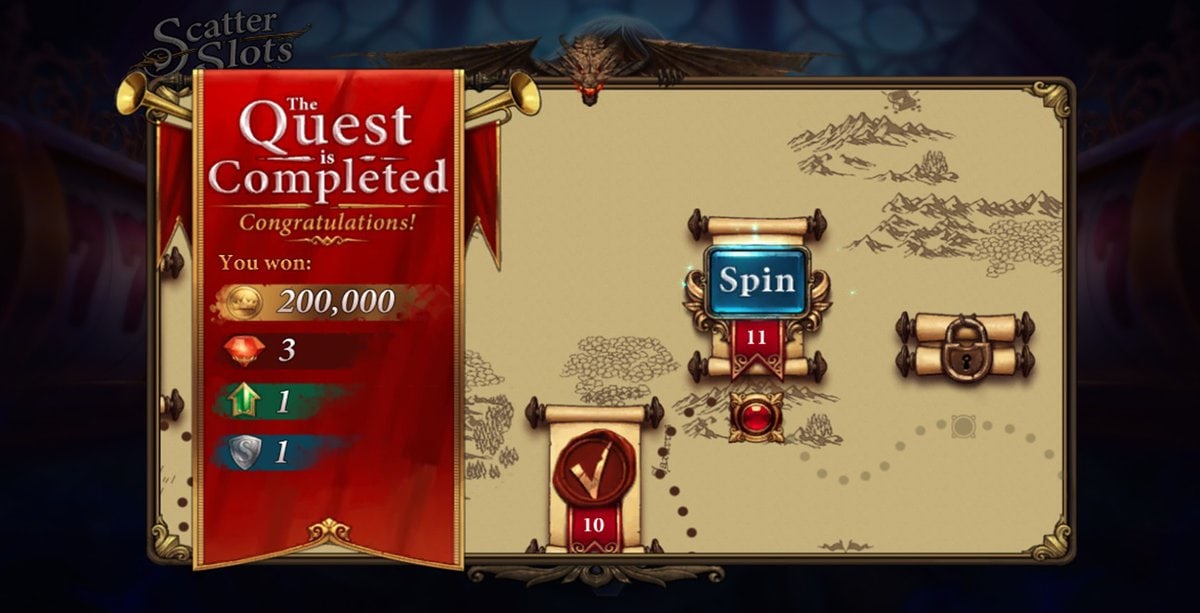 In the land of Scatter Slots, Quests are missions with different goals, all of which can be completed by simply playing the desired slots. Before explaining what Quests are, here are a few important takeaways:
Only one slot will be available when you sign up
239 additional slots will become unlocked as you level up and complete quests
There are about half a dozen unique quest types – collect symbols, collect winning symbols, earn X coins (total), earn X coins during bonus rounds, earn X coins during respins, play X number of spins, and play X number of max bet spins
Completing quests yields bonus rewards, which are obtainable once per quest; you can return to previous missions to play for fun
There is a special type of Quest called "Boss Quest". These missions are significantly harder but follow the same principles as basic quests.
Quests will become harder and more challenging the more you play. For example, we only had to collect 40 Circlet symbols for the mission in Level 3; at Level 16, we had to collect 250 Book symbols, which would've drained our coins if we didn't keep the wager low.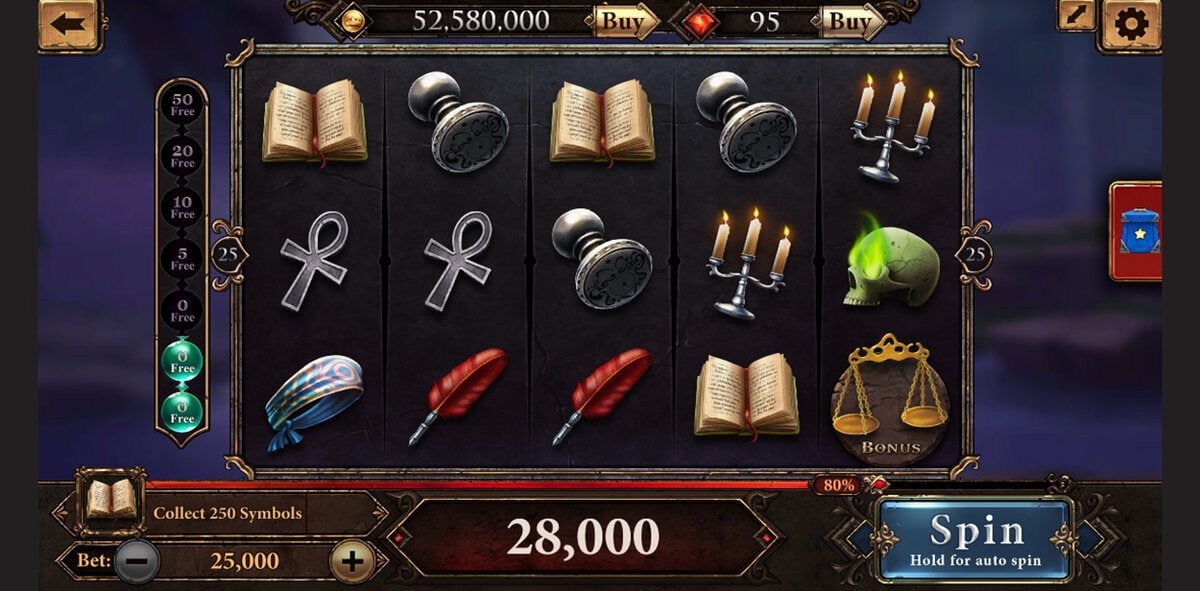 Scatter Tower High-Roller Character Level-up Bonus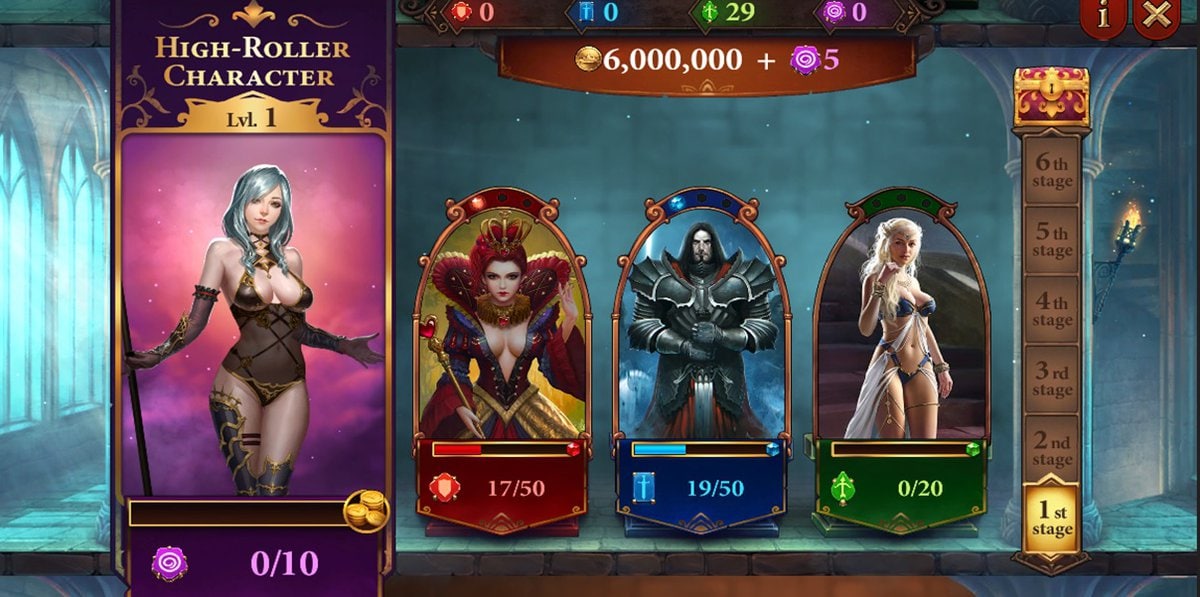 One of the special features that players will unlock after completing the first couple of quests is called "Arcane Chest". These chests can randomly be acquired by simply playing games at Scatter Slots, but there are a few important things to keep in mind:
Whenever you play any slot game, there is a small chance that a chest will appear.
The betting amount determines which type of Arcane Chest can be obtained. E.g. the lowest bets can only yield Basic chests that contain only red fragments.
Arcane Chests contain level fragments used to increase the level of High-Roller Characters.
There are six stages in this section, each containing a different set of 3 high-roller characters (red, blue, and green). The purple high-roller character remains across all stages.
Leveling each of the 3 "basic" characters grants fixed coin rewards. Powering all 3 of them up to Level 3 will grant experience to the main (purple) character and take the player to the next stage.
You can access the Scatter Tower at any time from within any slot game by clicking on the blue chest symbol (located on the right sidebar) and tapping "Open".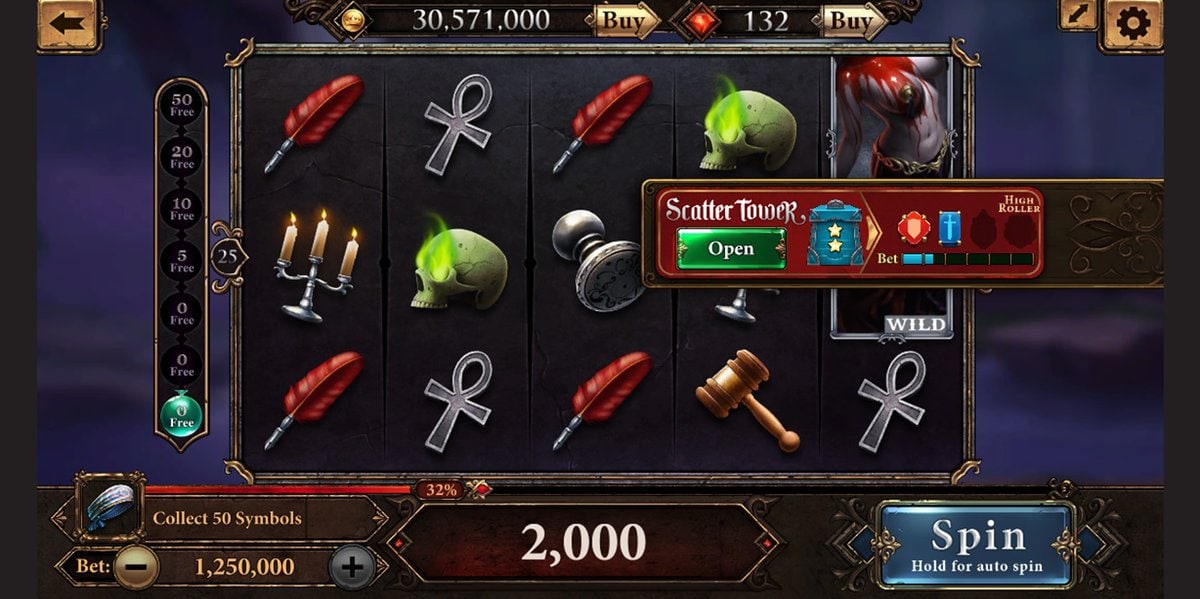 Free Max Bet Spin Bonus
This is more of a "bonus round" than a "bonus" in the traditional sense, but since it's limited to once per game and awards huge amounts of Scatter Slots free coins, it passes the criteria.
To reach this bonus, you need to complete Quests until you reach levels depicted as Chest icons. The layout of the slot game will be the same, but the rules will be somewhat different:
You can't change the bet – it is automatically set to the maximum amount for all spins
There is a time limit for all Free Max Bet bonus rounds – earlier levels last a full minute while later levels drop to 30 seconds (and less).
All spins are free. You won't lose a single coin during these missions.
After the timer expires, you will also receive your regular Quest Completion Bonus reward.
Scratch Lottery Bonus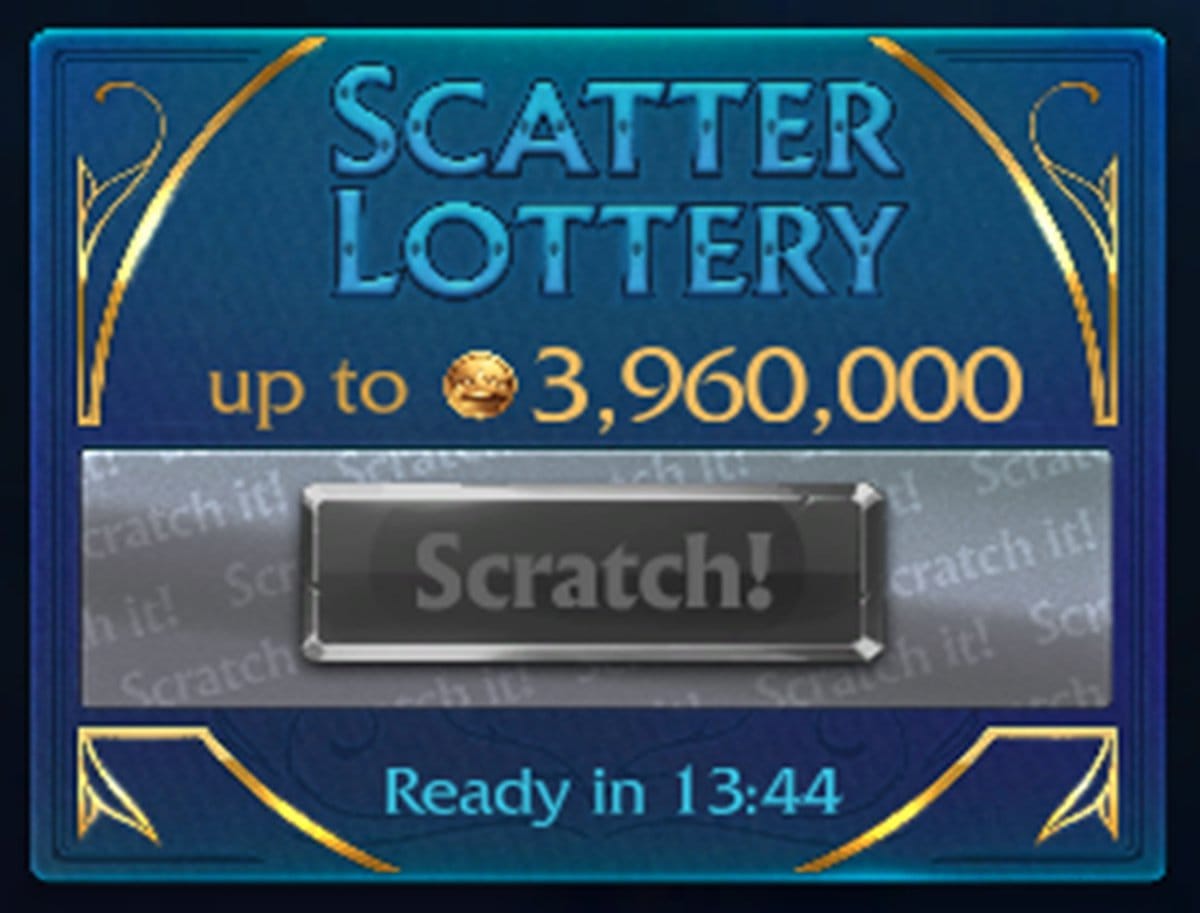 The Scratch Lottery Bonus offers a quick and easy way to top up your Coins balance. Just go to the Bonus Room, tap "Scratch", and you will receive a hefty sum of Scatter Slots free coins.
The amount of free sweeps you'll be able to get depends on your Account level; in other words, the more you play, the higher this bonus will be. The Scratch Lottery bonus replenishes every 15 minutes and always yields a random number of Scatter Slots free coins.
Hourly Bonus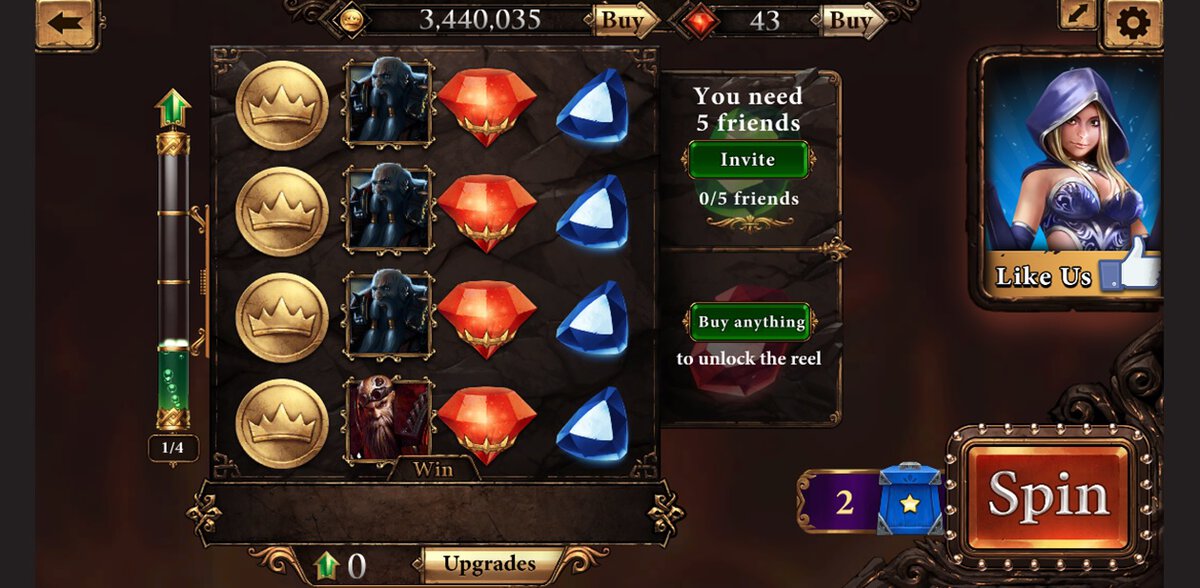 At Scatter Slots, the Hourly Bonus is a bit different compared to other social casinos. It's a mini-game that lasts 30 seconds, during which time the player should tap the Spin button as quickly as possible to stop the reels; winning combinations are automatically added to the earnings after the round is over.
Keep an eye out for "Upgrades" below the "Win" table. Players receive upgrade points while playing regular slots. Tap this button to open a new table where you can spend upgrade points and increase the profits from selected symbols.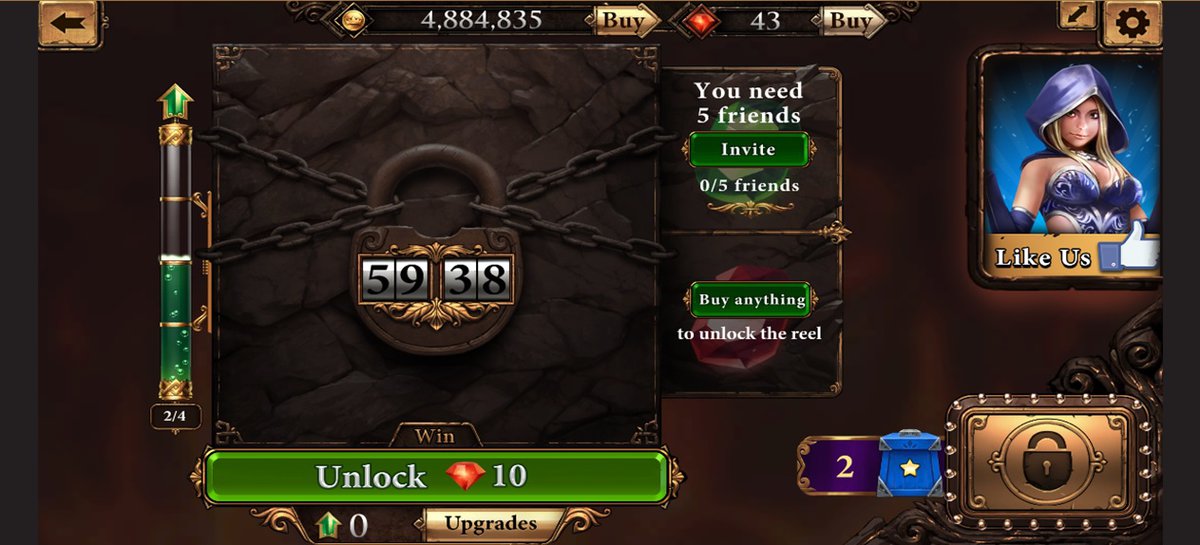 If you're out of credits and already used your Hourly Bonus, you can spend gems to skip through the waiting time and play this minigame again.
Jackpot Wheel Bonus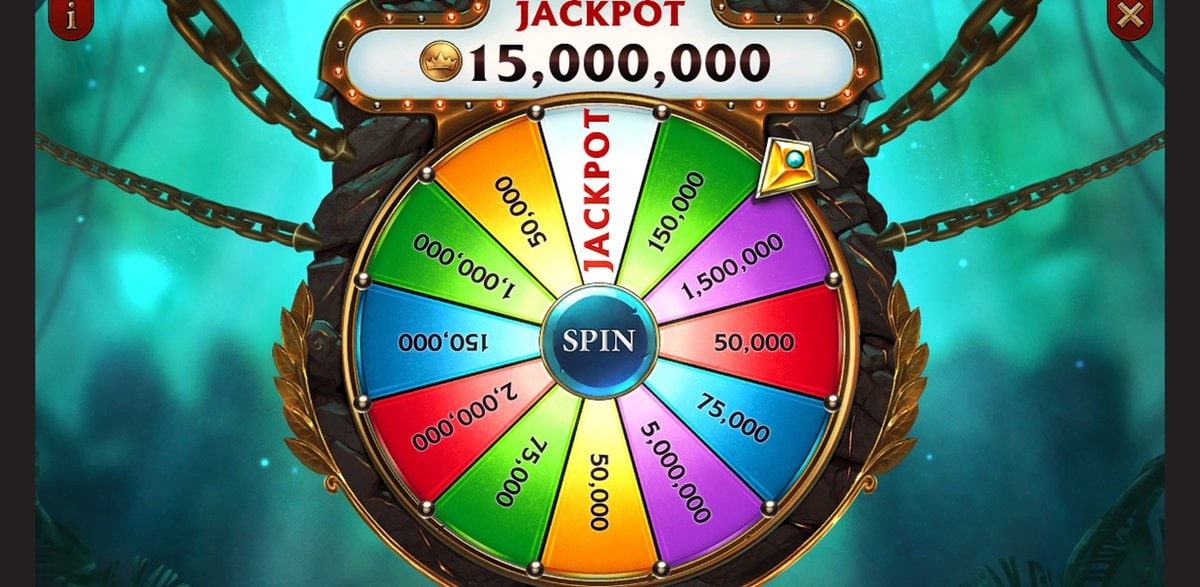 The Jackpot Wheel bonus gives players an opportunity to score huge amounts of Scatter Slots coins, but only if they've played the Hourly Bonus minigame enough times. More specifically, you will need to play this minigame eight times to obtain eight pickaxes, which will unlock this Spin The Wheel event.
As mentioned, you can spend Gems to skip the 1-hour waiting time and play the minigame seven times (plus once when it is free) to quickly get the required number of pickaxes; this will cost you 70 Gems, though.
The Jackpot Wheel features 12 prizes, 11 of which are free coins, and the ultimate prize is the Jackpot. The grand prize is always indicated below the wheel.
Social Media Bonuses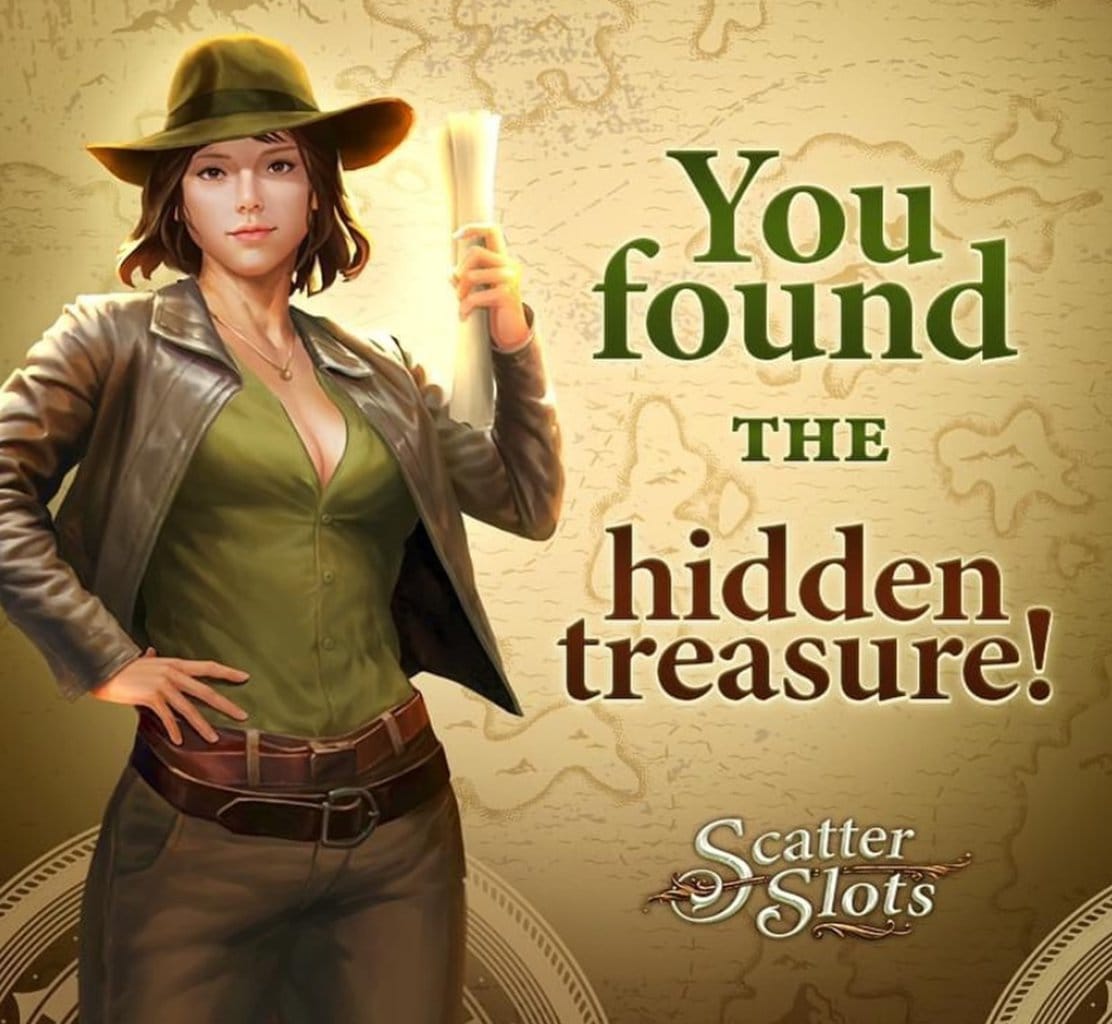 Following Scatter Slots on social media platforms pays off. The company routinely launches events where players can obtain free coins. All you have to do is tap the link provided on those pages, and those free sweeps will be yours for the taking.
Scatter Slots Free Coins Coupons & Bonuses for Real Money Purchases
When you start playing Scatter Slots games, you'll be flooded with Quest rewards and bonuses and may think that you'll never run out of Coins.
Everything changes at later levels where wagering requirements skyrocket, especially during "Boss Fight" missions.
Should you run out of chips, you can purchase more in-game. Even though Coins and Gems hold no monetary value and can't be exchanged for cash prizes, there are a few reasons why it's a good idea to stock up when the balance gets low.
Support the Developers
Scatter Slots is a relatively new casino, but Murka is doing a wonderful job at bringing new games, features, and bonuses quite regularly.
Since the Scatter Slots app is free to download and use, the only things that fuel the developer's efforts to make this social casino even greater are Coin and Gem purchases. Each dollar matters, so whenever you purchase a package, you're helping Scatter Slots grow.
No Need to Wait on Daily Bonus Refills
The only bonus that you can acquire every 15 minutes is the Lottery Scratch. Needless to say, it rarely pays much, and certainly not enough for you to take on harder quests and missions.
By purchasing extra Coins and Gem packs, you won't need to wait for those bonuses to refill. You can instantly jump back into the action. With these extra sweeps, you'll be able to finish the quests you've started, which will grant you extra coins as a reward.
How to Buy Coins & Gems at Scatter Slots
As soon as you open the Scatter Slots app, you'll be able to see your Coin & Gem balance at the top of the screen. Next to these sweeps, you'll see small "Buy" icons. Tap on them, and you'll be transferred to the in-app purchases section.
It's important to note that the amount of Coins and Gems in each package is influenced by the player's Status level.
We've reached the Bronze tier Status and managed to obtain a +10% bonus on all purchases. More advanced tiers yield even greater bonuses, including +20%, +30%, +50%, +75%, +100%, and +300% in Silver, Gold, Platinum, Warrior, Knight, and King tiers, respectively.
The prices of Coin packs are:
13,200,000 Coin package costs $4.99
33,000,000 Coin package costs $9.99
66,000,000 Coin package costs $14.99
330,000,000 Coin package costs $29.99
770,000,000 Coin package costs $49.99
2,220,000,000 Coin package costs $99.99
The prices of Gem packs are:
20 Gems cost $4.99
50 Gems cost $9.99
100 Gems cost $14.99
400 Gems cost $29.99
1,000 Gems cost $49.99
3,000 Gems cost $99.99
All purchases come with additional in-game assets, such as Status Level experience fragments, collectible cards, High-Roller Character chests, and more.
Seasonal Subscriptions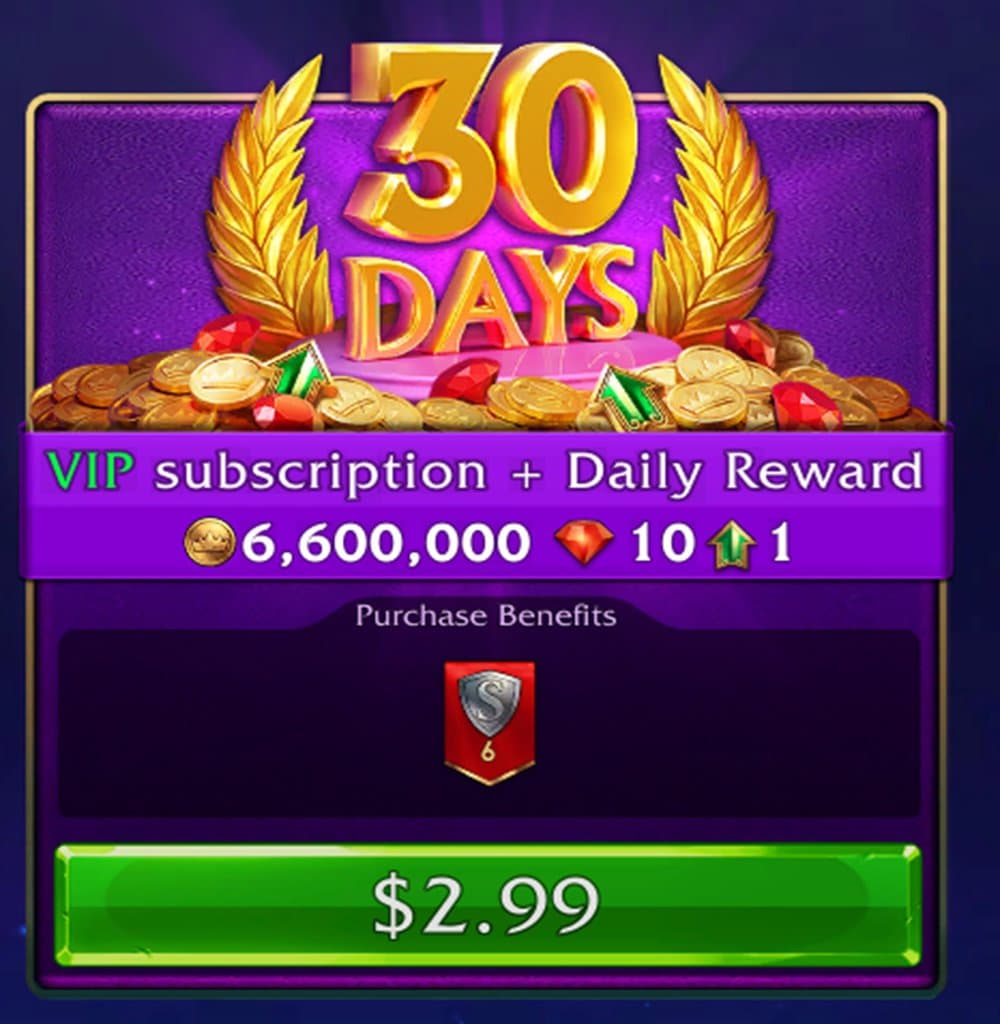 A good way to keep your wallet stocked with Scatter Slots free coins and gems is to subscribe to the casino's VIP program. In addition to a host of unique benefits, such as extra Bonus Room rewards and higher payouts for existing bonuses, you'll also receive a hefty sum of free coins each day.
The VIP Subscription can be purchased from the same page where you can purchase Coins or Gems, and it costs merely $2.99 per month (renewable after every 30 days).
How to Get Free Credits on Scatter Slots
Download (or open in the web browser) the Scatter Slots app to get your Welcome Bonus (12,000,000 Coins and 50 Gems)
Play slots to complete missions, which will reward you with Quest Completion bonuses
Reach Quest Level 10 and answer the Feedback Survey to get extra 10,000,000 Coins and 20 Gems
Open the Bonus Room; use the Scratch Lottery, Hourly Bonus Minigame, and the Scratch Jackpot features to get even more Scatter Slots free Coins and Gems
Follow Scatter Slots on Instagram and keep an eye out for links to one-time free Coins and Gems
Eligibility Criteria
Anyone can download and use the Scatter Slots app, although it is primarily marketed for "adult" audiences. The legal requirements all of its users must follow depend on the citizenship of each player.
If you're from the United States, regardless of which country, Murka's Terms & Conditions indicate that Nevada laws apply in all cases, meaning that you'll need to be at least 21 years old to play.
Everywhere else, the laws of the British Virgin Islands apply, meaning that you have to be at least 18 years old to play. If this condition is met, all of the aforementioned bonuses are yours for the reaping.
Registration Process
Scatter Slots will attempt to automatically sync to your account as soon as you open the web or mobile app. You will only need to register in the following cases:
If you are trying to use the Facebook Scatter Slots app without being connected to a Facebook account
If you've downloaded and opened the app on your mobile device without a Google Play account/Apple ID
All synchronized accounts (e.g. if you've integrated your Facebook and Google Play accounts) share the same progress and wallet balance across connected devices.
iOS and Android App Download
Downloading the Scatter Slots app is a breeze. Just open the Google Play/Apple Store, tap download, and you can play instantly. You won't need to verify your account.
Scatter Slots Casino Games & Slots
Scatter Slots is an interesting social casino in that it starts out with just one casino game titled "Wild Arrow". It's a 50-betway game that features cascading Wilds; in our experience, its Scatter symbol frequency is the highest compared to the others, but it's a fairly volatile game so even if you win free spins, you may not win a fortune.
You will need to play this game and complete the first four Quests to unlock the second game – Lady Femida. This is a 25-betway slot complete with stacked Wilds, a unique Bonus Round, and a variety of other special features. Whenever choosing between the first couple of slot games was an option, we went with Lady Femida because connecting 3 or more winning combinations awards the player free spins (up to 99).
The third game is called Frozen Flame, which unlocks at level 13. It is similar to Wild Arrow but features a different bonus round. Even though its volatility is slightly higher, its RTP seems to be higher as well.
At level 25, you will unlock the fourth game titled "Dancing Blade". Sadly, we are yet to pass the first Boss Stage, which requires you to win 665,000,000 coins through gameplay.
Besides these four, 236 other games are available for unlocking. Sadly, you can't skip Quests to reach them, so the only way to unlock them is by playing, winning, and completing objectives.
Can I Win Real Money Playing at Scatter Slots?
No, Scatter Slots is a purely social casino. Its virtual currencies (Coins and Gems) cannot be exchanged for real money. There might be an option to receive free gift cards, but only after reaching the King Status tier.
For real money prizes and instant access to 400+ slots, table games, and live casino games legally in the US, you can turn to sweepstakes casinos:
Tips & Tricks to Win Free Coins on Scatter Slots
Like many social casinos, Scatter Slots uses extremely high bets (and provides extremely high bonuses & rewards), mainly to emulate the "Big Win" feel. Managing millions or even billions of credits can be difficult, but to make things even more challenging, this casino uses the "Quest" system – a range of goals that the player must pass to continue.
To help you navigate these goals, we've compiled a list of essential tips that will greatly improve your chances of passing the missions and scoring as many Coins as possible:
Keep your wagers low during the early Quests to understand how they work
Whenever you are playing a "Collect X" mission, always go with the lowest bet
When you have the option to choose which game you'll play for the given mission, avoid "Max Bet" or "Win in Bonus Round" goals since they heavily rely on chance
Every 15 minutes you can top up your balance with the Scratch feature in the Bonus Room; every hour, you can play the Hourly Bonus minigame for extra Coins
Gems can be used for respins and in the Bonus Room. Save all the Gems you find until you reach a higher Status tier (higher levels provide higher multipliers on all bonuses)
Save your credits for Boss Fight Quests. These missions are considerably more difficult than regular challenges and are likely to require millions of Coins.
You don't need to finish all of your Quests in one sitting. When you come close to emptying your balance, wait for Bonus refills, and then return to completing these missions.
Is Scatter Slots Legit?
Yes, Scatter Slots is a legit social casino. The myriad of bonuses are there to keep your balance afloat and ensure your sessions are stress-free.
The virtual credits packages are also highly affordable, although you won't have to purchase them since you'll receive hourly and daily bonus refills.
FAQs
Can You redeem free credits for prizes at Scatter Slots?

No, all in-game currencies at Scatter Slots hold no monetary value and can be exchanged for real money, neither fiat nor cryptocurrencies.

Are Scatter Slots games rigged?

Yes, but in the player's favor. Occasionally, when the player should come close to spending all, the RTP would increase, and stacked Wild symbols would appear much more frequently (tested four times).

How many games does Scatter Slots Casino offer?

A total of 240 games are available in the Scatter Slots app, but all of them except Wild Arrow need to be unlocked by progressing through the Quests system.