Wind Creek social casino brings a new twist to the sweepstakes casino platform, offering users across the US a way to play casino-style games for free while still having the chance to win and redeem prizes.
Pros
Available Nationwide
100% Free To Play
Real Prizes Offered
Simple Interface
Free Daily WScore Points
Cons
Prizes Have To Be Redeemed In Person At Select Locations
Casino Game Section Is Mediocre
Low Max Bet Is Frustrating
Wind Creek social casino is a blend between sweepstakes and social casinos. Operated by Wind Creek Hospitality, they launched with the goal of providing users across the US a chance to experience the Wind Creek magic — though while Wind Creek does offer users the opportunity to win real prizes, there is a caveat. There are no real cash prizes. If this is a deal breaker for you and you are after a sweepstakes casino that offers casino-style games for the chance to win real money prizes, check out our recommended sweepstakes casinos.
Another thing to keep in mind is the accessibility of these prizes. This is because Wind Creek social casino prizes can only be redeemed from one of their Alabama or Pennsylvania locations, so if you don't reside there, this casino might not be for you. In that case, the above list is for you. Though if you do live in one of those two states or are planning to visit soon, read ahead for our comprehensive deep dive on the Wind Creek social casino.
Wind Creek Social Casino Review
For a quick summary of Wind Creek social casino, check out the below table.
🎰Wind Creek Casino At A Glance
🎁No Deposit Welcome Bonus
100,000 Points
📜Promo Code
None! Click Here!
🏛️Parent Company
Wind Creek Hospitality
📱Accessibility
Desktop + IOS & Android Devices
🏢Redemption Locations
Wind Creek Atmore
Wind Creek Montgomery
Wind Creek Wetumpka
Wind Creek Aruba (Non US)
Renaissance Wind Creek Curacao Resort (Non US)
Wind Creek Bethlehem
🤑Other Bonuses
Daily Wheel Spin For WScore Points
🎲Number of Games
103
Slots — 98
Video Poker — 2
Keno — 1
Table Games — 2
There's a lot to like about Wind Creek social casino. The trustworthy name of Wind Creek brings it a level of legitimacy that other sweepstakes casinos can struggle with, especially when they're starting off. Add into that that it's a 100% free-to-play casino that still gives users a chance to win real prizes, and at first glance, it can look like Wind Creek might be the be-all end-all of social casinos, especially if you live in one of the states with a Wind Creek casino. However, Wind Creek social casino does have some problems.
The selection of games isn't great, plus the max bet on all of their games is capped at an annoyingly low amount — usually 500 points. This means you accrue the all-important WScore points at a very slow rate.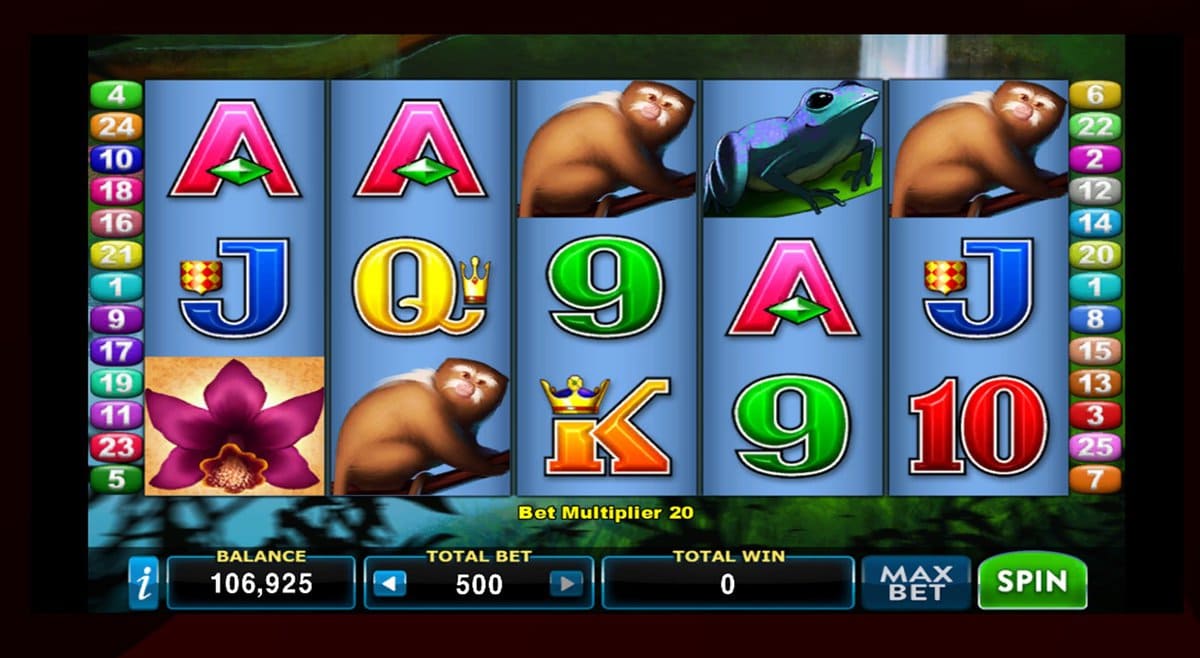 So while Wind Creek social casino may look like a game changer on the surface, the reality is they've still got quite a lot of room for improvement.
Wind Creek Free Coins
No opportunity to purchase additional coins means that all coins at Wind Creek social casino are free coins. Below, we'll cover the best ways to earn these free coins.
Free Coins Promo Codes
There are two types of currencies available at Wind Creek social casino, and both are available to be won for free — however, in our search for promo codes for Wind Creek, we could not find any that worked online. There is a way to earn redemption codes for Wind Creek social casino by visiting a physical Wind Creek casino and playing in the Wind Creek Battle Challenge — but since I don't live near any of their casinos, I was unable to gather much information on how this program works.
But that's not a problem. By simply signing up to Wind Creek casino by using our links, you'll secure yourself a 100,000 points no deposit bonus once you complete registration. Additional free points will be awarded whenever your balance gets low. Though given that the max bet for most of their games is capped at 500 points, this shouldn't be a problem.
Additionally, free WScore points can be won daily through the daily bonus wheel spin.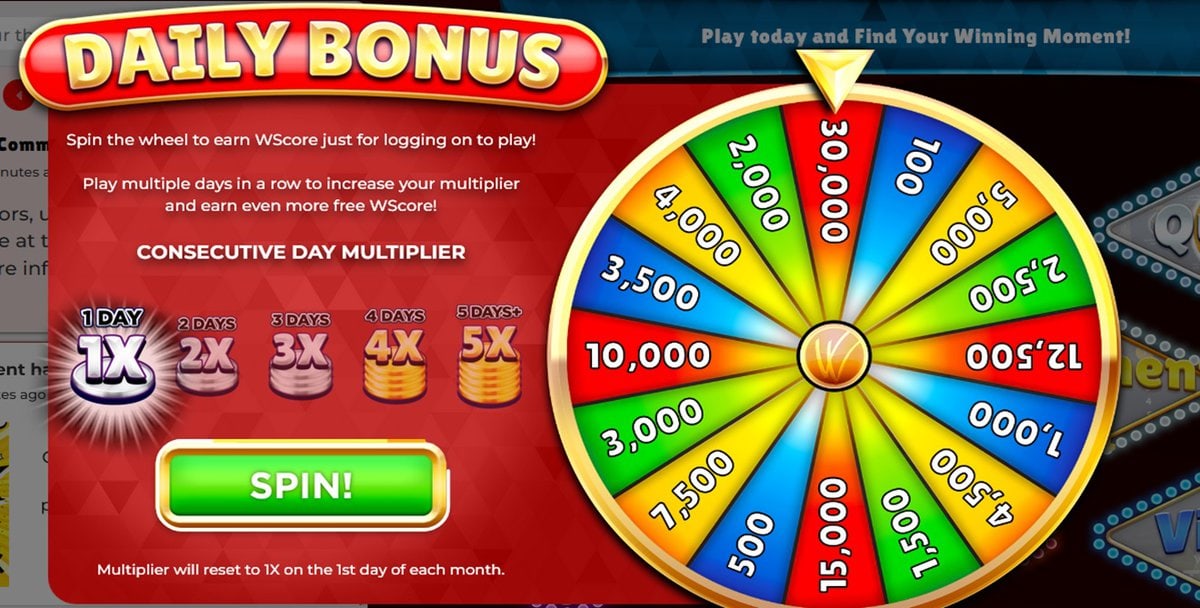 With multipliers getting as high as x5 for consecutive days of logging in, this is your best bet to quickly win the premium currency of WScore points.
Free Coins Links
While some sweepstakes casinos will offer free coins through links, this isn't really the case with Wind Creek social casino as the only link you need to worry about is the welcome bonus link that we provide.
There's no Facebook page you need to follow. Instead, for all other Wind Creek bonuses, you only need to log in and participate in their daily bonus challenges or visit one of their Wind Creek properties.
How to Play at Wind Creek Social Casino
Signing up at Wind Creek casino online can be complicated. This is because in addition to signing up for your account, you also need to complete the first part of signing up for the Wind Creek casino rewards program and rewards card. But don't sweat it. Because we'll take you step by step through the process of signing up and securing your Wind Creek social casino online account.
Using our secure links, navigate to the Wind Creek casino page and click the green "Sign Up" button.
If you've already visited a physical Wind Creek casino and have signed up for your Rewards Account, you'll be able to enter in your account number and expedite the sign-up process. Otherwise, click the yellow "New Rewards Member" button.
Enter your email, date of birth, followed by your desired display name and password. Once you've read the terms of service page, you can then click the green "continue" button. One thing to keep in mind is that unlike most sweepstakes casinos which only require you to be 18 to sign up, Wind Creek social casino requires that you are 21 due to the fact that you are also signing up for their physical casino rewards program.
Next up is the rewards program sign-up. Enter in your full name as it appears on your photo ID, your address, and your mobile number — then click the "Sign Up" button.
You'll now be sent a registration email with a link inside. Click it, and you're in. Your 100,000 points will be immediately credited to your account and you'll be prompted to make your first daily bonus spin to get your WScore points balance off and running.
Wind Creek social casino also has dedicated mobile apps for both iOS and Android devices which you can also sign up through.
Wind Creek Casino Experience
The Wind Creek social casino homepage is pretty simple to navigate. A heavy focus on the social aspect has been given, and on the left side of your screen is a community feed page where you can chat with other members and share photos. Meanwhile, the right side of your screen gives you access to options like the WScore store, auctions, and the games section.
If you're playing from your desktop, it's a pretty basic experience, as the design feels optimized for mobile use. Onto the mobile apps, your experience will vary based on what device you're using. Android users get access to the better of the two apps through the Wind Creek app available through the Google Play Store. The app runs smoothly, and the basic design really helps the app deliver a streamlined performance where you can play and navigate with ease.
The iOS app is a little less impressive. Available as the Wind Creek Casino app through the Apple App Store, the app is very similar to the Android variant on the surface — though for whatever reason, the iOS version has quite a few bugs. There's been a lot of updates. But even now, the iOS app still stutters and closes down unexpectedly. As such, I'd probably give the app a pass if you use an iPhone or any other iOS device.
Wind Creek Casino Games
The Wind Creek casino game section is unfortunately an area that Wind Creek social casino doesn't do too well in. To start with, the layout of the game library is subpar.
There's no real way to sort through games through categories like casino game types, most popular games, or games by developers — and instead, you can only sort through games via release date or alphabetical order and must scroll across to see access to the entire library.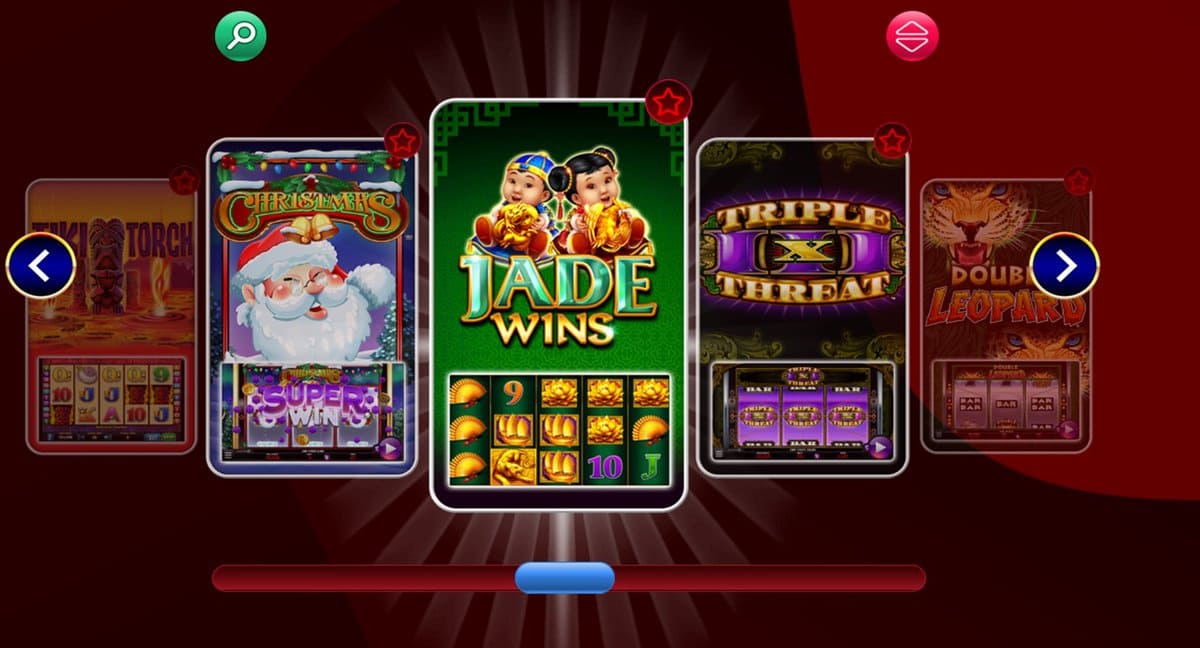 This is not a great design as there are only ever five games on screen.
Further, none of the Wind Creek casino games really jump off the screen, as you won't find any mainstream slot games like you would at WOW Vegas or Pulsz. This wouldn't be too bad if the layout of the game library was better. Though as it stands, it's pretty difficult to differentiate between games besides looking at the different themes.
The games themselves are actually pretty fun. Online slot games make up the majority of the library, and some of them have some pretty unique mechanics.
I'm personally a big fan of Million Dracula. This slot game has an exciting twist on the megaways mechanic where once you match winning symbols, additional rows open up, giving you the chance to turn a basic three-symbol win into something much bigger.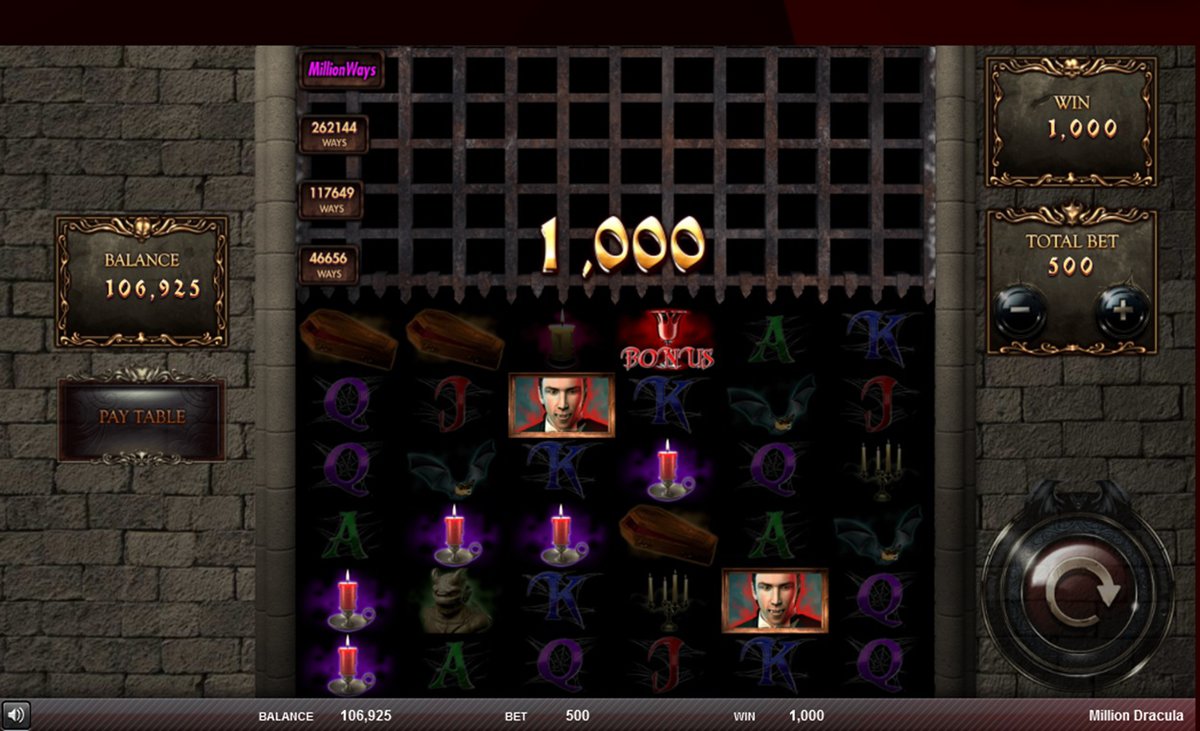 However, your wins will unfortunately always be fairly small as these games have incredibly restrictive max bets. With WScore being accumulated at a rate of about 1:20 to your points wins and a max bet of only 500 points on most games, it's really difficult to win points at any sort of meaningful rate. Even a huge 50,000 points win would only accrue a measly 2,500 points.
Wind Creek social casino does have a lot of potential to become a great social casino, but as of right now, their game section really holds them back.
Does Wind Creek Social Casino Payout Real Money?
At Wind Creek social casino, you can redeem your WScore points for real prizes at one of the physical Wind Creek casinos or Wind Creek hospitality centers. You can't get real money. However, free play is offered. To get these rewards, just head to the WScore store, choose the casino you'd like to redeem your prize at, and then select the prize you want to claim.
One thing to keep in mind is that prizes are fixed to specific days of the week and cost different amounts of WScore points depending on which day you plan to redeem them. As an example, $10 free play at Wind Creek Casino Montgomery will cost you 37,500 points if you want to play on any day from Monday-Thursday, and 75,000 points if you're going to play Friday-Sunday.
Free game play isn't the only prize on offer at Wind Creek either. Users can also choose from food credits, massages from resort facilities, and many other types of rewards available at Wind Creek casino venues. So while they don't pay cash, their prizes are still pretty good so long as you live close enough to a Wind Creek casino.
Is Wind Creek Social Casino Legit?
Wind Creek social casino is 100% legit. Being one of the few social or sweepstakes casinos linked with a physical US casino means that the Wind Creek social casino is certifiably legit, even at a glance. It largely blends the social casino experience and sweepstakes casino experience together — offering a genuinely free-to-play online casino experience while still giving users the chance to win prizes.
Prizes can be difficult to claim if you don't live near a Wind Creek casino. But Wind Creek social casino is very transparent with this condition, so I don't think that affects their trustworthiness.
Other Features
With Wind Creek social casino, the social aspect is really highlighted.
The chat is always present, giving you an opportunity not only to chat about your latest win, but also to provide help if you need customer support. It's excellent. Rather than requiring you to submit a ticket, you can just ask the chat for help. Customer support is also always present in the chat, so if a fellow player is unable to help, one of the experienced team members will be able to.
The auction section of the site is another way for users to turn their WScore points into prizes without having to go through the WScore store. The way it works is that periodically Wind Creek will list a prize, and users can bid on those prizes for a chance to win that reward at a cut price. Alternatively, users can also look to win prizes through drawings and by completing quests.
All these features and more can be easily accessed via the Wind Creek casino homepage.
Would we Play at Wind Creek Social Casino?
I don't live in Pennsylvania or Alabama, so Wind Creek social casino isn't really worth it for me. As a social casino they're fine. But even so, an overly simplistic layout, annoyingly low max bets, and non-mainstream games mean that it can't hold a candle to a social casino like BetRivers.net.
Even if you do live in Alabama or Pennsylvania though, I still think there are better options. WOW Vegas is available in both of those states and gives users much better value for their time with free WOW Coins, which can be redeemed for real cash prizes without requiring you to visit a physical location. So while Wind Creek social casino is an interesting experiment, there are better options available.