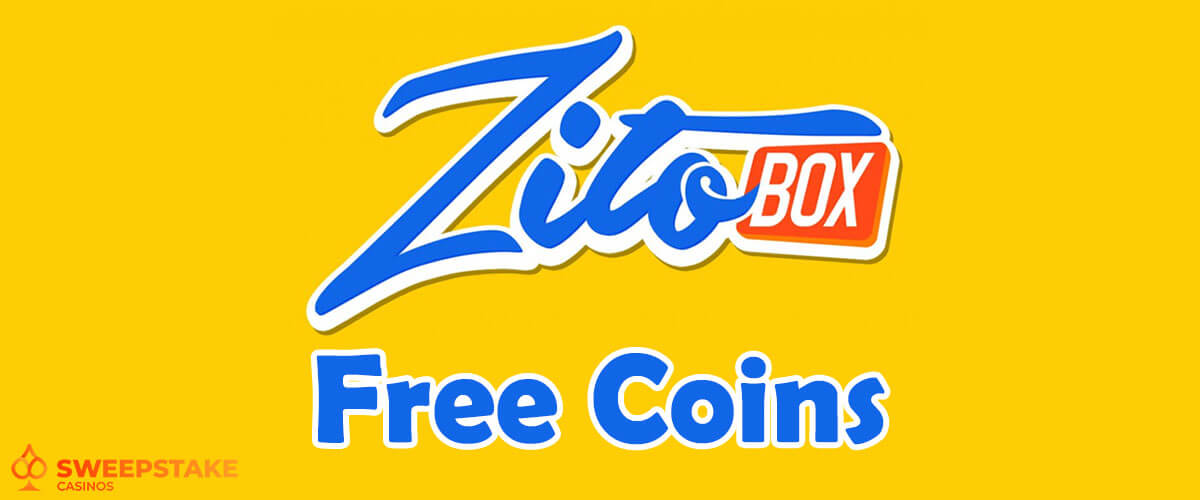 ZitoBox is an online sweepstakes casino that allows you to play casino-like games and slots for free. The platform utilizes two types of virtual currency, Gold Coins and ZitoPoints, to allow players to play without risking real money. You can earn free coins through the ZitoBox loyalty system and redeem them for reward cards.
Since ZitoBox is a sweepstakes casino, it operates legally within all US States (except for Idaho and Washington) for players aged 18 or older. Plus, if you sign up through your Facebook account, you can earn 500 free coins to play with. Finally, there are several additional ZitoBox promo codes for free coins and loyalty ZitoPoints, so check the bonus review below for the latest ZitoBox coupons and guide on how to earn free coins.
While the platform offers several promos to earn loyalty points and coins, it does come with a few shortcomings that prevent us from wholeheartedly recommending it. Instead, there are plenty of other sweepstakes casino providers, such as WOW Vegas and Fortune Coins, that provide an overall better playing experience. Specifically, WOW Vegas stands out for its 300+ slots games and Fortune Coins for its ongoing bonuses, both areas we would like to see an improvement from ZitoBox.
ZitoBox No Deposit Bonus
Most social casinos offer new players large bonuses that include the relevant virtual currency and ZitoBox is no different. When you sign-up for ZitoBox, you'll automatically be granted 500 Gold Coins and 100 ZitoPoints through the no deposit welcome bonus currently available.
This sweepstakes promotion is available to all eligible new users (18 or older) without the need for a specific ZitoBox promo code.  You'll get an additional 500 Gold Coins if you sign-up using your Facebook account.
While the virtual currencies are not equivalent to real dollars themselves, ZitoPoints can be exchanged for rewards cards at a rate of 100 ZitoPoints to $1 USD in rewards cards. This means that when you're granted 100 ZitoPoints upon registration, that is worth $1 USD in rewards cards.

ZitoBox First Purchase Coupon Deal
There are more bonuses available at ZitoBox to help you earn free ZitoPoints. As a welcome bonus, the sweepstakes casino offers users the chance to get their purchases matched. You can get a 100% match on any $5 or $10 purchases on the ZitoBox website.
In addition, you can get up to a 225% match on larger purchases at ZitoBox. This is a great way to make your money go further and earn some extra funds to use at the sweepstakes casino on any of the 150+ games available.
To qualify, you must simply make a purchase at the social casino.
How to get ZitoBox Free Coins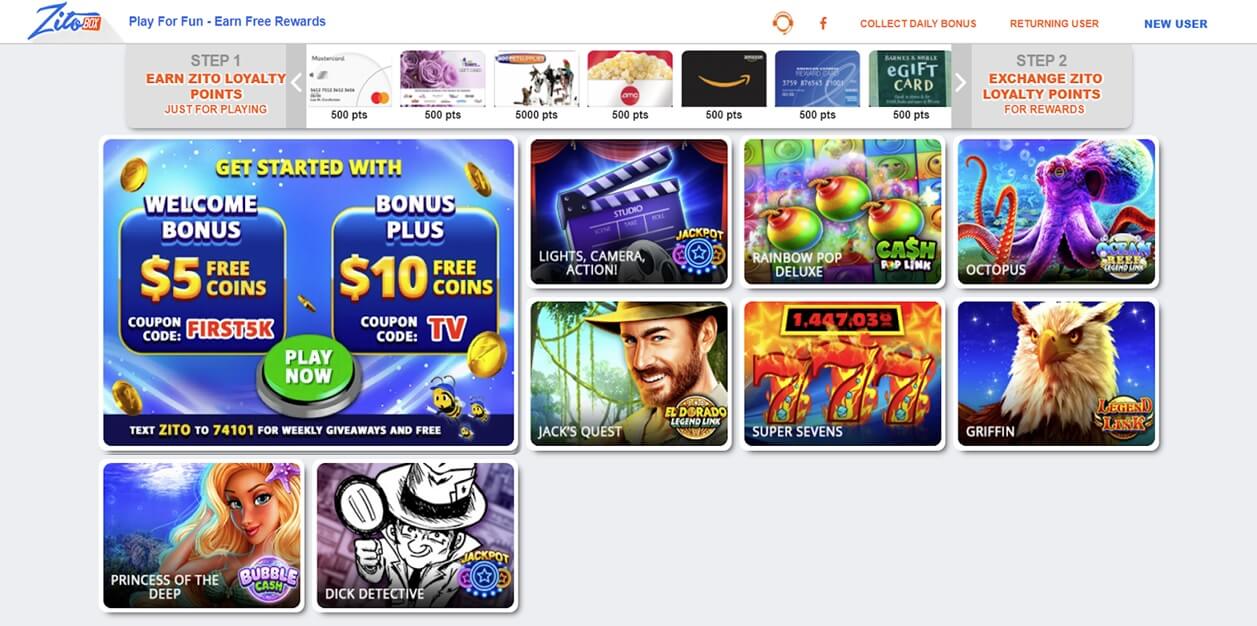 Since ZitoBox is a social casino, it relies on Gold Coins for most of the gameplay. These have no monetary value, and there are several ways you can earn additional free coins that don't require any specific ZitoBox promo codes.
The best promo that gives free Gold Coins is the sign-up bonus, which gives you 500 free coins if you connect your Facebook account. Additionally, you can earn more coins and loyalty points every single day with the daily bonus that offers 100 ZitoPoints and 500 Gold Coins. Finally, there are regularly monthly contests that hand out Gold Coins and ZitoPoints in large jackpots.
In addition to these options, ZitoBox will often come out with new promos that give you free coins to play with. However, you shouldn't expect to earn that many Zito loyalty points, as the platform requires you to get them through their loyalty program.
This makes the ZitoBox promo codes feel lackluster, as you don't get any free loyalty points, the platform's premium currency you can exchange for reward cards. In comparison, other top social casino providers ensure you get a small number of free Sweepstakes Coins in most of their promotions and GC purchases.
Wagering Requirements & Bonus Rules
Almost all bonuses and promos in online sweepstakes casinos come with specific terms and wagering requirements. Fortunately for ZitoBox players, the welcome bonus and no deposit bonus only come with a few generic terms and limits.
To begin with, ZitoBox is available in all US States except Washington and Idaho for players over the age of 18. If you meet those conditions, you can create a ZitoBox account and utilize its promo codes for ZitoBox free coins and loyalty points.
Finally, the minimum purchase/redemption you can make at ZitoBox is $4.99, and there's a maximum of 400,000 Zito loyalty points redemption for every Rewards order.
Gold coins cannot be redeemed, but they are your surefire to fun casino games. On the other hand, ZitoPoints cannot be used to play games but can be redeemed for gift cards.
ZitoBox Free Coins Promotions for Existing Players
Most sweepstakes casinos feature tons of promo codes and bonuses that give out free coins to existing players in addition to their generous welcome bonuses. While ZitoBox offers a huge first purchase bonus for new players, its promotions for existing players are uninspiring.
There are no special ZitoBox coupon codes for existing customers; however, you can find a few different bonuses in the promo section, including:
Daily Bonus: It's common to find daily login bonuses for free coins on most social casinos, and ZitoBox is no different. Once you log in to your account, you can claim your free daily bonus of 500 Gold Coins and 100 ZitoPoints to enjoy your favorite slots and games.
Email Verification Bonus: When you validate your email address at ZitoBox, you get a unique package of 500 free coins plus 50 Zito points. This is very special, as it's one of the few promos to offer free loyalty points, which can normally be earned only through the platform's loyalty program.
As you can see, there's not a large variety of promos for existing players at ZitoBox. If you're looking for a sweepstakes casino with multiple bonuses and promotions for existing customers, you should try out providers like Funrize Casino and Stake.us Sweepstakes Casino.
With ZitoBox, you'll need to play and engage with the site to be rewarded with redeemable ZitoPoints. The no deposit bonus and daily login are just a teaser to what alternatives to ZitoBox offer.
What you can expect on ZitoBox
🎰ZitoBox
🏛️Operator
Joy Media Works
💲Currencies
ZP = Redemptions only / GC = Gameplay only
💵Redemptions?
Not in real money, but ZP can be redeemed for rewards cards
🧑‍💻Software
SG Interactive, Wazdan
📜No Deposit Bonus Code
N/A - New players get 500 Coins through Facebook login
🎁Welcome Bonus Code
Get any purchases of $5 or $10 matched 100% and larger purchases matched up to 225% (in terms of gold coins, not ZitoPoints)
🎲Game Selection
150+ games (Slots, Table Games, Jackpot Games, Video Poker, Keno, Arcade Games)
🤑Other Promos
500 Gold Coins and 100 ZitoPoints as a daily bonus, time-restricted FaceBook bonuses, robust loyalty program
📱Accessibility
Online Website, Mobile Website, App for iOS & Android
🇺🇸 US Availability
Available in all US States except Idaho and Washington
🔞Age Requirement
18+
💰Maximum Redemption
400,000 Zito Points per Rewards order
ZitoBox offers a great selection of 150+ online slots and casino-style games to choose from. You can pick between different types of games, from classic 3-reel slots and jackpot games to table games, video poker, keno, scratchcards, and puzzles. While the game selection is good, it's not on the same level as WOW Vegas, a better option that is similar in many ways but has 300+ games.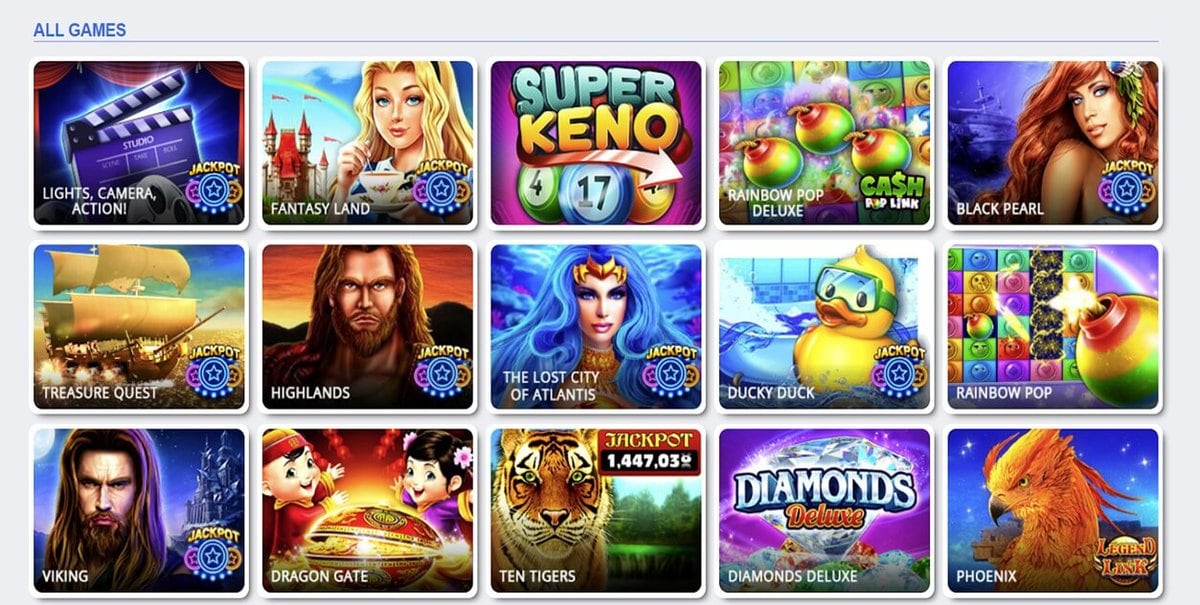 Additionally, ZitoBox features a very mobile-friendly website that's easy to browse through, albeit slightly outdated in terms of design. One of the standout features of the ZitoBox social casino is its excellent casino app, which provides you with all the games and bonuses on the go. You can find and download it on both the Apple Store and the Google Play Store.
Moreover, ZitoBox offers plenty of great transaction methods, including credit/debit card providers like VISA and Mastercard. You can withdraw money from the platform through a variety of gift cards to major retailers such as Walmart or Amazon.
Finally, if you have any issues or questions, you can reach the customer support team via live chat to help you solve any problems.
Best Way to Use Free Coins on ZitoBox
Since you need the ZitoBox free coins to play, you should always try to maintain your account balance at a healthy level. Apart from utilizing the ZitoBox welcome bonus and no deposit bonus, here are some additional tips and tricks to help you win more free coins:
Remember your daily login bonus, as it's one of the few ways to earn a significant amount of free coins.
Look for the games with the highest RTP, as these will give you the highest possible chance of winning.
Try out any game you want using Gold Coins, as they have no monetary value, and you can earn them for free every day.
Read through the terms and conditions to familiarize yourself with any bonus-related rules.
Keep an eye on the ZitoBox social media accounts, as they often release exclusive promo codes for free coins. This is especially true for Facebook.
Participate in all promotions and utilize all ZitoBox promo codes that give out loyalty points or ZitoBox free coins.
Enable promotional emails from ZitoBox, as they sometimes give out free coins through email-only promotional codes.
Hold off on purchasing coins until you find them at a discount.
If you run out of free coins, sign up at other top sweepstake casinos, such as WOW Vegas Casino, Fortune Coins Casino, and Pulsz Casino; these platforms offer a huge selection of slots and games to play, enormous bonuses, and the chance to win real cash prizes.
FAQs
What is the promo code for ZitoBox?

The current promo code for ZitoBox rewards new players with 500 Gold Coins and 100 ZitoPoints. In addition, you can get $5 and $10 purchases on the platform 100% matched and get larger purchases matched up to 225% depending on the value.

Does ZitoBox pay real money?

ZitoBox is a sweepstakes casino, which means you can't gamble using real money. Instead, you play with Gold Coins and can also win ZitoPoints through its rewards scheme; you can then redeem your ZitoPoints for reward cards, but not real cash prizes.

Can you get free money at ZitoBox?

ZitoBox gives you free coins through several promos. Additionally, if you enable promotional emails and join their social media, you might come across exclusive promo codes that give you ZitoBox free coins.

How often does ZitoBox offer promo codes?

The best way to find new cheat codes or a ZitoBox free coins code is to look online. Keep an eye on our page, as well as the ZitoBox website, to learn about all the new ZitoBox offers.