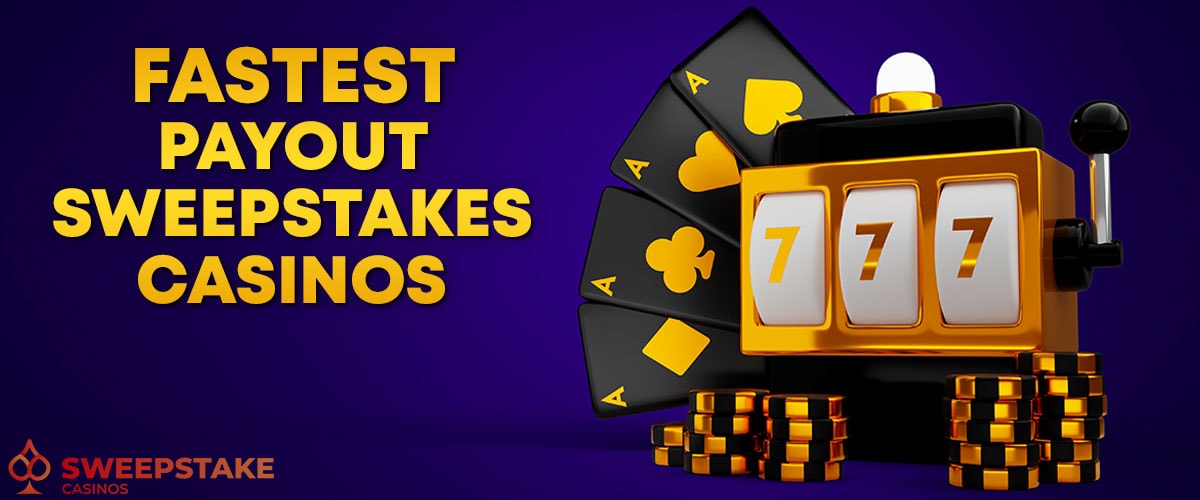 Instant withdrawal casinos used to be quite rare. With the advent of e-wallets and cryptocurrency transactions at online casinos, players no longer need to wait days or weeks before the cash they've earned can reach their virtual pockets.
Today, sweepstakes casinos across the U.S. offer a variety of banking options with fast payouts, but not all of them are as widespread, secure, or legitimate as some players think. We believe that American social casino enjoyers could greatly benefit by understanding how instant payouts work, which options are available, and ultimately, which sweepstakes casinos payout the fastest.
Stick with us, and you'll learn all about the most common payout options at online casinos, real cash redemption methods, the perks of instant withdrawal casino sites, and more. Here's a quick rundown of the five top-rated licensed sweepstakes casinos that offer the quickest payouts:
Fastest Paying Sweepstakes Online Casinos
| 🎰Casino Name | 💳Payout Options | ⏱️Estimated Payout Times | 💵Minimum Withdrawal/Redemption |
| --- | --- | --- | --- |
| 🚀WOW Vegas | Skrill & Trustly | 1-2 days | 100 SC |
| 🚀Stake.us | Gift Cards & Crypto | 0-1 days | 10 SC (for gift cards), 40 SC for crypto |
| 🚀Fortune Coins | Online Banking | 1-5 days | 5,000 FC |
| 🚀Royal Loyal Casino | Credit & Debit Cards | 2-3 days | 50 RR |
| 🚀McLuck Casino | Visa | 2 days | 10 SC |
🥇Stake.us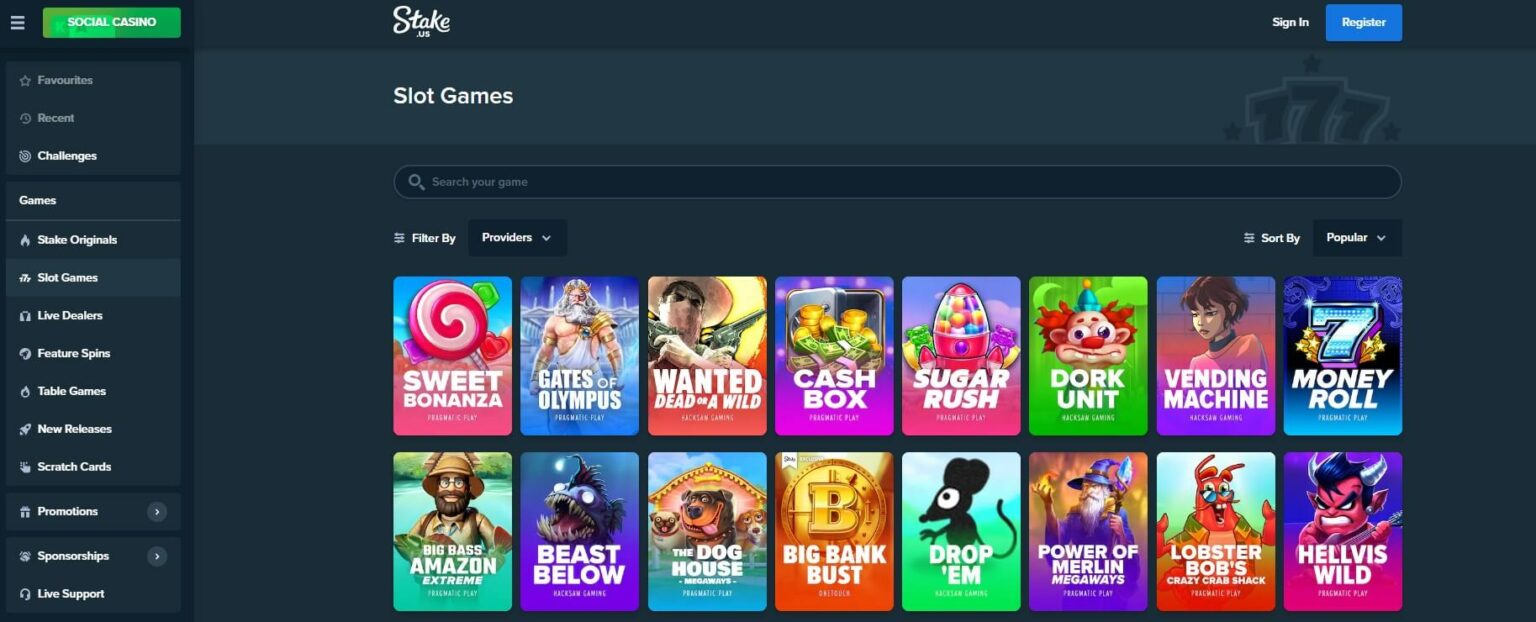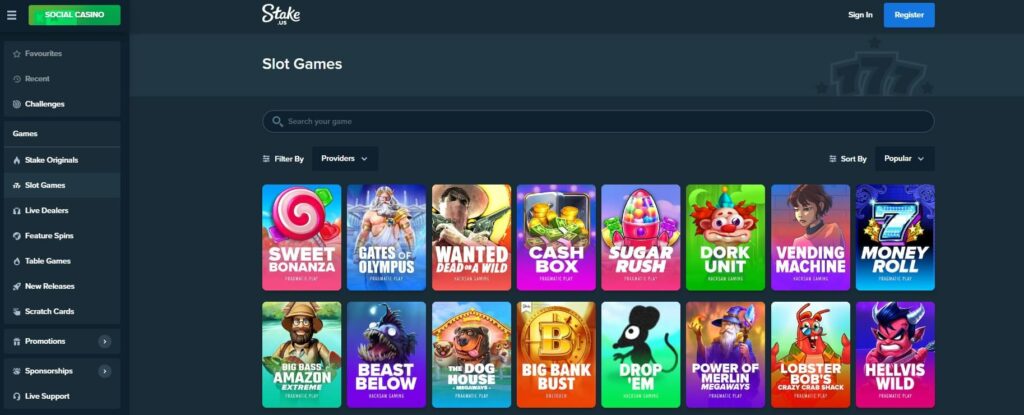 Stake.us is one of the best U.S. sweepstakes casinos, offering hundreds of slot games, a polished interface, and more than enough promos to make your account brim with gold coins.
It uses Stake Cash as its sweepstakes currency (1 SC is equal to $1), which can be redeemed for gift cards or the cryptocurrency of your choosing. As we mentioned, crypto transactions can be a bit shady at times, but Stake.us is among the handful of sites that are authorized to provide these "gifts" in many U.S. states. Both crypto rewards and gift cards can be claimed instantly.
🥈

WOW Vegas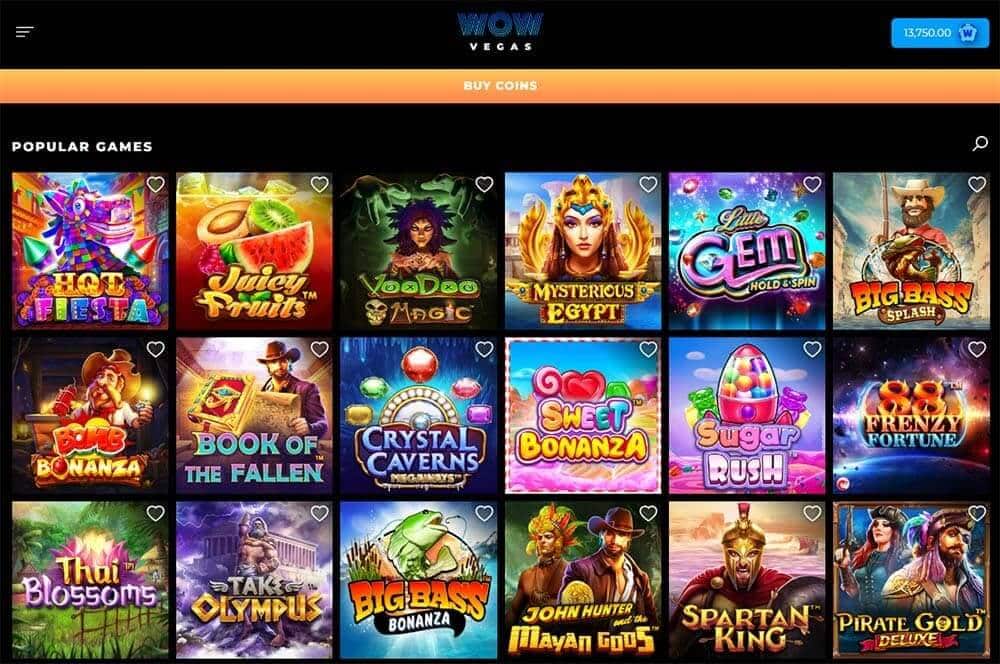 Similar to Stake.us, WOW Vegas was launched in 2022 and offers hundreds of fan-favorite slot titles. It accepts Visa deposits and allows its players to request withdrawals via Skrill as soon as they've accumulated 100 SC. Payouts typically need about a day to be processed.
Each sweeps coin equates to $1, meaning that you can grab $100 as you make 100 SC through gameplay. The cash should reach your eWallet within a few hours.
🥉

Fortune Coins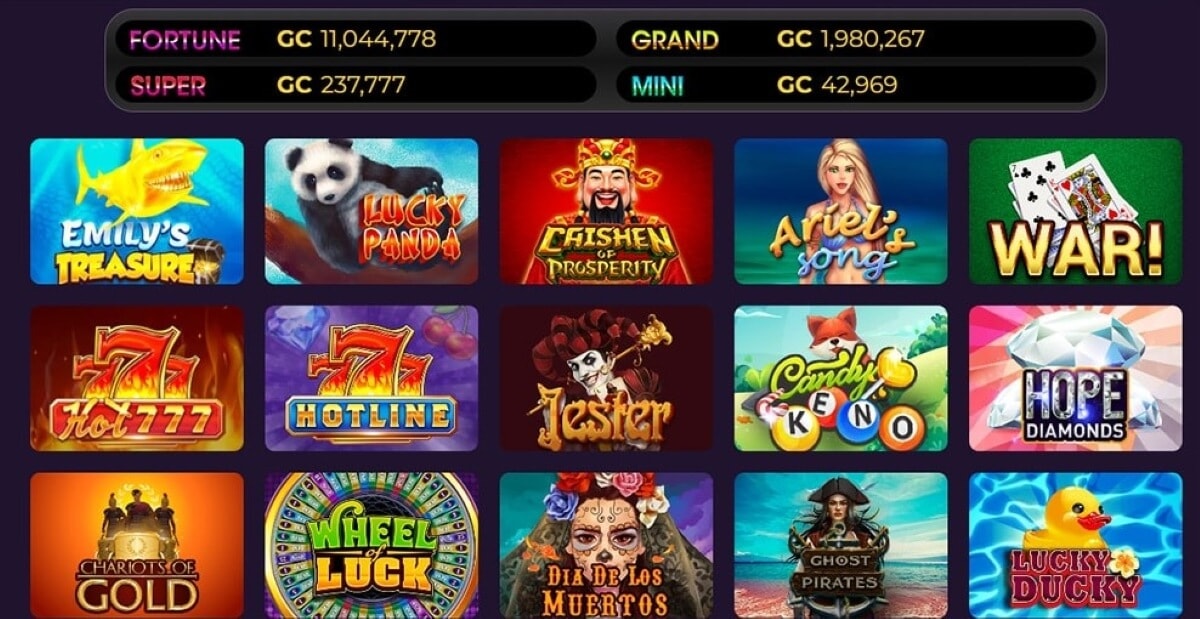 Fortune Coins made waves with its generous sign-up bonuses when it launched, and it's among the most popular sweepstakes casinos in the USA mainly because it's available in all states except Idaho and Washington.
Even though it only supports online banking withdrawal methods (which can take from one to five days to process), it's still among the best fast payout online casino sites since you can redeem its fortune coins sweeps for real cash at the rate of 100FC to $1.
Sweepstakes Casinos Payouts Explained
Unlike real money casinos, sweepstakes online casinos rarely offer much variety when it comes to withdrawal options. Many online casinos support numerous depositing methods and only a handful of withdrawing options.
This is mainly due to the fact that payouts aren't as common as deposits at sweepstakes casinos – you'll need to meet certain conditions, such as accumulating the prescribed amount of sweeps, fulfilling the wagering requirements, and getting all the paperwork done. On top of that, there's also the issue of in-game currencies – you don't get to play with and withdraw real cash at sweepstakes online casinos.
In this section, we'll help you understand all the intricacies behind online casino payment methods, rules, and specifics, so let's start from the top.
Sweepstakes Casino Currencies
Real-money gambling isn't legal in all U.S. states. However, a massive legal loophole pertaining to this issue was found, which enables sweepstakes websites to operate social casinos, accept real-money transactions, and only payout real cash prizes under fairly strict circumstances.
That's where sweepstakes currencies come into play. Sweeps Coins, Stake Cash, Fortune Coins – many casinos have branded their in-game currency, but they all have a few things in common:
Sweeps are bound to the player's account and can't be exchanged, traded, or otherwise sold to third parties.
They can only be gifted from the operator on its website generally with promotions or a gold coin package.
Some sweepstakes venues allow online casino players to redeem their sweeps coins for real cash and/or cash prizes.
Sweeps coins are in-game currencies that players can use to place wagers, almost always in a special mode (like Promotional Mode on Stake.us). Players always have to meet certain conditions before redeeming sweeps coins for real money. These conditions usually revolve around rollover requirements and playing before your SCs expire.
Unlike sweeps coins/cash, all sweepstakes casinos also feature another currency that holds no monetary value, which can't be redeemed for prizes or cash (usually gold coins).
Sweepstakes Banking Options
Some of the most common banking options at sweepstakes online casinos include online transfers, credit & debit cards, prepaid cards, e-wallets, and cryptocurrency transfers. Before we go any further, it's important to discern deposit options from withdrawal options.
Sweepstakes casinos are earning their bread from players who purchase their in-game currencies, and to ensure anyone can give them money, they usually implement a barrage of depositing options. Nearly all of the aforementioned banking methods are supported by major sweepstakes casinos.
A smaller percentage of players get to meet the criteria for withdrawing money, mainly because not everyone is keen on the idea of spending real cash at casinos where real-money purchases aren't necessary. That's why most online casinos only support a small number of withdrawal options. It's not uncommon for instant payout online casinos to only support withdrawals via credit cards while more and more sweepstakes casinos offer crypto payouts.
Before we get to the most prominent withdrawal methods, let's cover what you as a player need to do to cash out your winnings.
Payout Procedures
All online gambling sites have different payout policies, but there is one condition that is present in each – you'll need to have a verified player's account.
The steps you'll need to complete to verify your account may vary from one casino to the other, but this is the usual procedure:
Create a profile with your real name and address
Open verification mail from the casino and follow the link
Upload documents that can prove your identity (e.g. photos of credit cards, utility bills)
Prove that you reside in a U.S. state where the said casino is legal
The casino's staff will need some time to review all this information, which rarely takes more than a few days. With a freshly verified profile, you'll now be eligible to request withdrawals via the Cashier section. To stay on the safe side, check the withdrawal rules and policies of the casino you're playing in.
Payout Limits
Instant withdrawal online casinos may sometimes impose limitations on how much cash you can request in the specified timeframe. It's also not uncommon for sweepstakes casinos to have different limits for each payout method.
Furthermore, some online casinos prescribe maximum limits for each money withdrawal request but all of them have a minimum withdrawal limit.
For example, a casino that accepts both crypto and Visa withdrawal options may allow you to make Bitcoin requests 2-3 times per day while credit card payouts may be available only once each week. Although it's too early to make a rule, many online casinos have started prescribing very favorable maximum limits for crypto payouts.
These limits work both ways at online gambling websites. Sweepstakes online casinos will also prescribe minimum and maximum deposit limits, which are usually different for each method (some casinos may group several cryptocurrencies together or Visa with other credit cards).
Another important limitation that will always precede your cashout requests is how many sweeps coins you'll need to accumulate (and usually play through) before you'll become eligible to withdraw real money from a sweepstakes casino.
Aspects to Consider For Fast Payouts
Casino's reputation: reputable online casinos won't risk their entire companies to scam you for a hundred dollars.
Safe transactions: since all payments are made online, look for sweepstakes casinos that utilize advanced encryption protocols. For example, Visa uses both Galois Counter Mode and AES encryption to safeguard all transactions.
Support: the best instant withdrawal casinos offer help every step of the way. Withdrawing real money or cash prizes from sites like Stake.us, WOW Vegas, or Fortune Coins is both fast and smooth.
Fees: not all online gambling sites are transparent about the fees they charge per withdrawal. Carefully inspect all available banking options and related rules at the casino/s you're playing in to determine whether cashing out pays out.
Payout Methods Supported at Sweepstakes Casinos
Instant withdrawal casinos may not offer plenty of payout methods like land-based casinos, but there are more than a few options to choose from.
One of the most popular payout methods that, sadly, isn't readily available in all instant withdrawal casinos is PayPal. This online payment system offers exceptional payment security, multi-step transaction verification, and most importantly, ultra-fast payment processing times. It's one of the few methods that support instant payouts.
Similar to PayPal, many players love PaySafeCard for its speed and security. It features PIN-based verification of all financial orders and allows you to quickly withdraw cash from fast-withdrawal casinos.
Credit cards are far more popular in the online gambling industry but aren't as fast as PayPal or PaySafeCard. Although you may need to wait a day or two for your withdrawal order to be processed, you can pay and receive payments from most instant payment casinos with your Visa, Master Card, or American Express Card.
Instant withdrawal online casinos that support e-wallet payment methods offer the convenience of withdrawing real cash, but you can usually grab gift cards more easily, especially if you're using Apple Pay or Google Wallet.
Skrill and Neteller are becoming more and more popular among online casino enjoyers worldwide. They support dozens of currencies and make withdrawing cash simple and quick.  It's very important to note that many U.S. sweepstakes casinos either don't support Skrill and Neteller or won't allow you to claim their casino bonuses if you make deposits using these payment methods.
Online banking methods are available almost everywhere. This method enables players to digitally transfer the funds from their bank account to the sweepstakes casino of their choosing. The speed and security of this method may vary depending on which bank you are using. Online banking is always much slower than other alternatives.
We should also mention that there are many instant withdrawal online casinos that accept cryptocurrencies. Some are even "crypto exclusive" casinos that only work with cryptocurrencies like Bitcoin, Ethereum, Litecoin, and such.
Fastest Redemption Methods at Online Sweepstakes Casinos
As we said, no sweepstakes or online casino will support all the above. The ones marked as the fastest payout social casinos provide winnings through the following options:
Credit Cards

Credit cards like Visa, MasterCard, or American Express Card offer rapid payout times. The two main benefits of using credit card withdrawal methods at online gambling sites are that they're available at most instant withdrawal casino sites and that they typically feature all the information casinos need to verify their customers so the process is smooth.
Some casinos may charge extra fees when you request credit card payouts. However, they're perfect for online casino players who want to get back in the game as soon as they redeem their first batch of sweeps coins since Visa/MasterCard deposits are usually instant (and unaffected by additional fees).
E-Wallets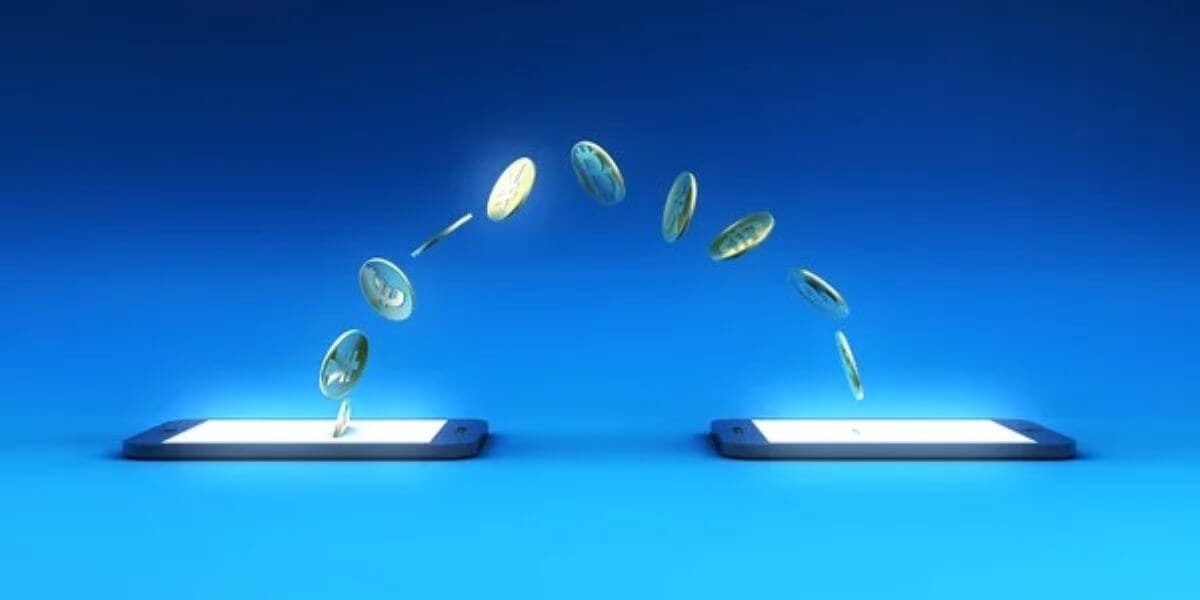 Electronic wallets are similar to credit cards, but there are a few crucial differences. For one, it's easier to get an e-wallet than, say, a Visa card, and they enable you to manage your funds electronically with more flexibility.
We can't emphasize enough that Skrill and Neteller (specifically), even though they are electronic wallets, are much different from other types of e-wallets (like Apple Pay or PayPal).
You'll find that Skrill and Neteller are supported in many more fast payout casinos than PayPal, but you'll usually have to forfeit your casino bonuses if you decide to use these methods to make deposits.
Withdrawing with Skrill or Neteller is a different story. Fast withdrawal casinos may impose certain daily or weekly limits on your transactions, but you'll usually be able to cash out thousands of dollars and wait merely 15-30 minutes for the funds to reach your wallet.
Crypto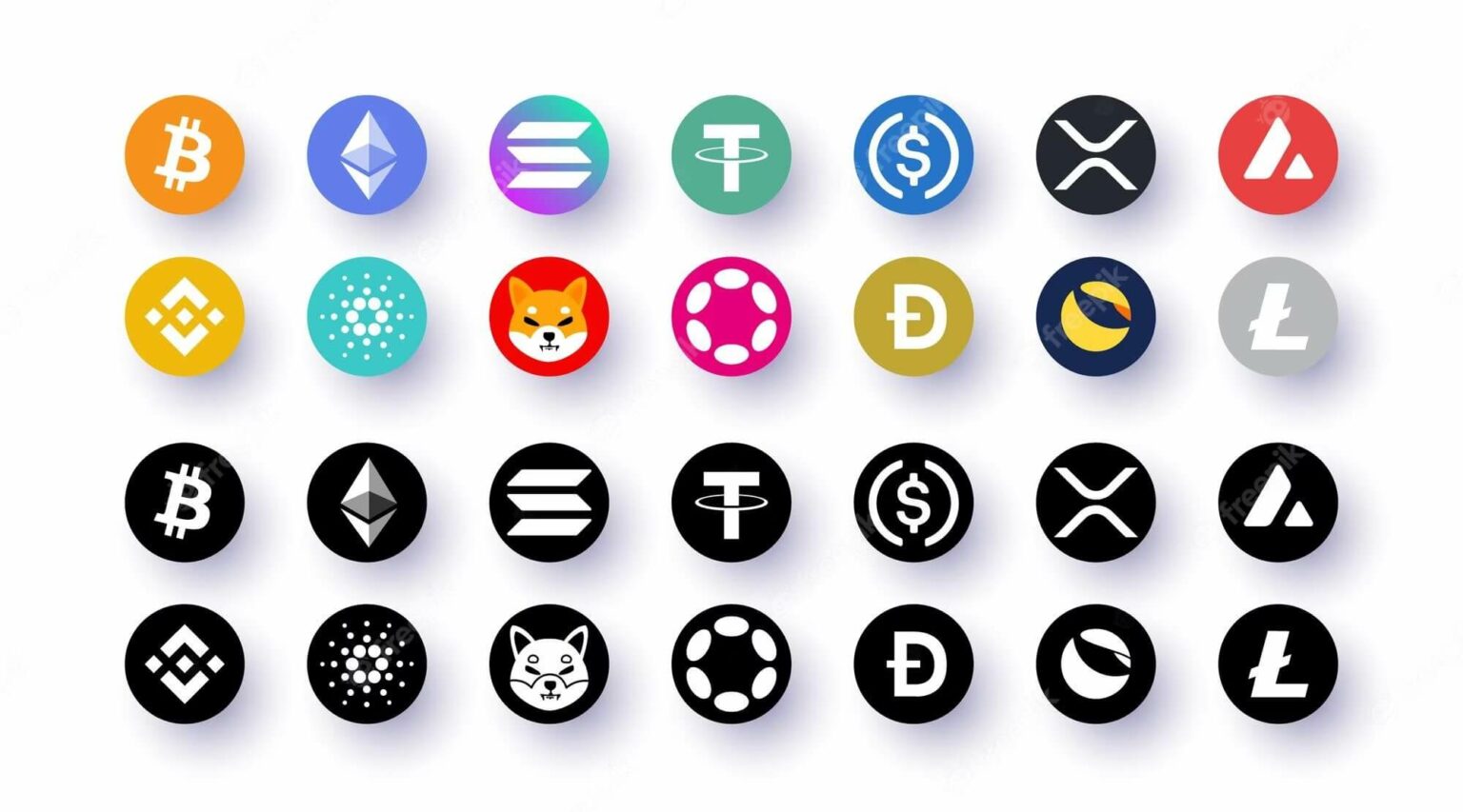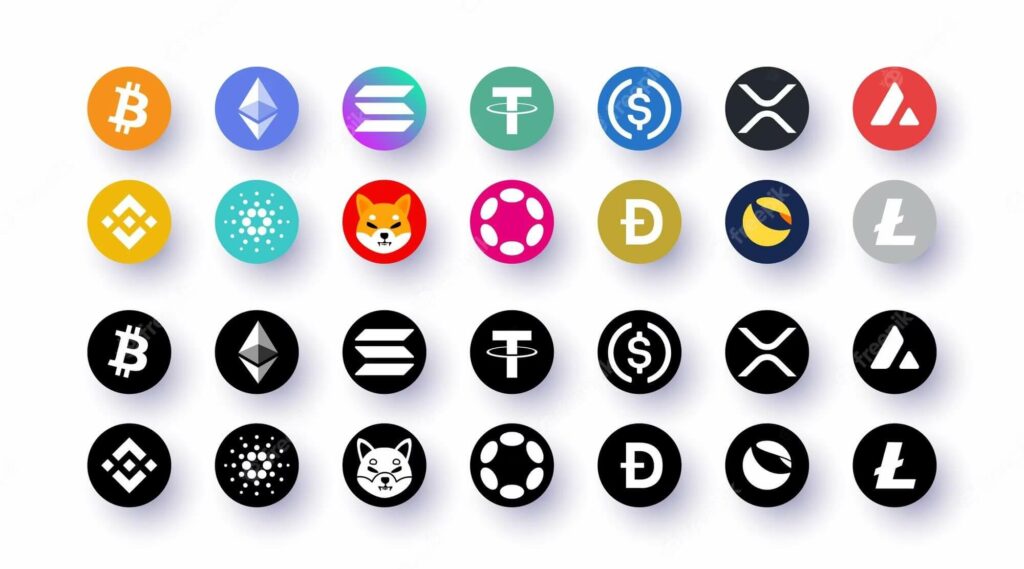 Many online casinos saw the lucrative potential of cryptocurrencies and decided to accept them on their websites. Some even pay out in crypto, but only a handful of sweepstakes casinos would bother bringing intricate blockchain technologies to their websites.
A perfect example of an instant withdrawal casino that did this with great success is Stake.us. This casino accepts Bitcoin, Litecoin, USDC, DogeCoin, Ethereum, and several other cryptocurrencies. More importantly, this instant withdrawal casino site enables players to redeem Stake Cash in any of these currencies. Luckybird.io and Sweeptastic are the only two viable crypto alternatives.
Even though withdrawing crypto winnings can be instantaneous in some fast-payout casinos, you should think twice about pulling cryptocurrencies from sweepstakes sites because these transactions are yet to be properly regulated in the U.S.
Does Any Sweepstake Casino Payout Instantly?
Yes, there are many online casino sites that allow players to pull their hard-earned cash instantly. However, this is quite a rarity for sweepstakes casinos. Fast-payout online casinos like Stake.us or WOW Vegas can be considered exceptions from the rule that social casinos usually take several days to process payments.
Reasons Sweepstakes Casinos Might Delay Payouts
One of the main reasons why nearly all casinos (both real-money and social casino sites) take a few days to pay out their players is that they want you to return. Returning customers are paying customers, and all casinos have an interest in having as many people making deposits as possible.
Another reason why sweepstakes casinos might delay payouts is that their online banking systems are busy processing payments. As we mentioned, most sweepstakes casino players deposit cash to buy coins when they run out. People usually need to grind for weeks or even months before they have enough sweeps to redeem for real cash, and obviously – deposits take priority.
There's also the issue of data verification. Unlike land-based casinos, players don't come up to the cage to buy chips at online casinos. Since everyone is a stranger in the virtual world, sweepstakes casinos need more time to gather and process your data. This is especially true for players who haven't made their first deposit.
Checklist to Get Your Sweeps Cash Winnings Fast
Read the terms and conditions to learn who is eligible to redeem sweeps at the desired casino – this option may not be available in all U.S. states (ID + WA banned).
Check out which prizes you can claim – cash, vouchers, gift cards.
Discover which banking options are available for withdrawals – Credit Cards, E-Wallets, Online Banking, etc.
Pick a method that allows instant payouts, or at least the fastest payouts possible – E-wallet withdrawals using Skrill or Neteller can be processed in minutes; crypto payouts are instantaneous.
Verify your account when prompted.
Understand how the SC redemption process works.
Meet the usual 1x wagering requirement.
Do All Online Sweepstakes Casinos Payout Winnings?
No, sweepstakes casinos are social casino sites where players come to enjoy free slots and games. No sweepstakes casino can pay you out directly (that would be illegal). They can only award cash prizes or gift cards to players who meet the criteria (like earning & playing through the prescribed number of sweeps coins).
We ensure that our reviews always clarify which sweepstakes casinos payout and which are purely social casinos. On the other hand, there are some dodgy sweepstakes casinos that use Cash App or Bitcoin for payments and often scam players off their money. Again, our reviews and guides should help you recognize the sweeps casinos that pay from those trying to scam you.
Benefits of Fast Paying Sweepstakes Casinos
The quicker you get paid, the faster you can return to playing with a fresh bonus.
Quick payouts are ideal for high-rollers who don't want to leave thousands of dollars floating online.
Converting your sweeps to real cash fast allows you to check out other sites and grab their promos more quickly. This is especially important for casinos that offer time-limited promotions.
Play at These Sweepstakes Casinos for Instant – 24 Hour Payouts
Best instant withdrawal casinos are online casino sites where you'll find hundreds of popular slot games and a variety of safe payment methods. If you're looking for a reputable fast payout casino that awards real cash prizes and awards, we have a few recommendations in mind.
Stake.us, Sweeptastic, and LuckyBird.io pay out the fastest when using their crypto methods.
WOW Vegas, Pulsz Casino, and High 5 Casino all support same-day payouts via their eWallets.
Funrize, TaoFortune, and Fortune Coins sweeps casinos provide instant payouts through gift cards, or up to 48-hour payouts via credit cards or banks.
Pick a site supporting your preferred fast payout method, and you will enjoy sweepstakes slots and swift redemptions in no time!