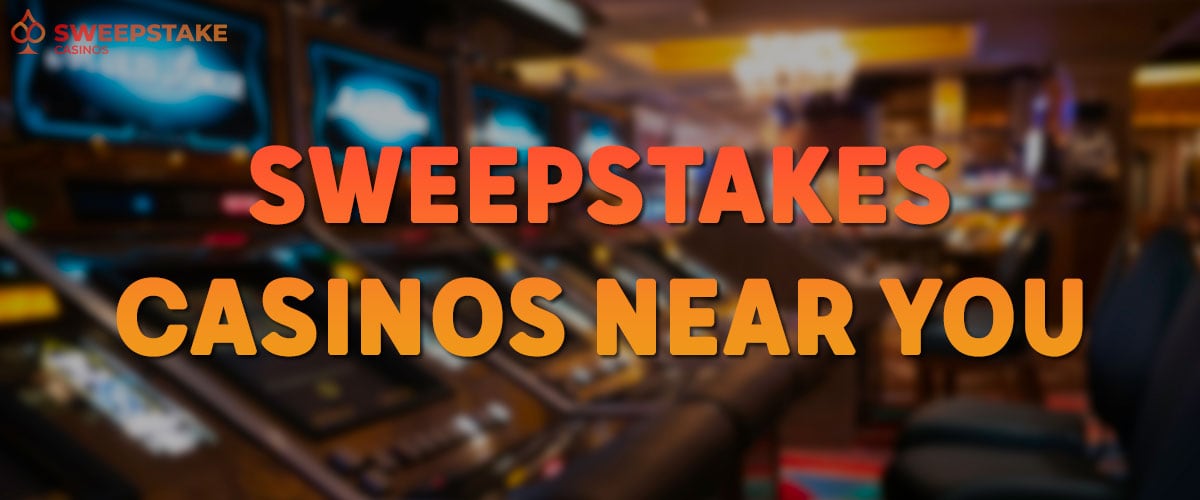 Finding a local land-based casino near me is still difficult in many parts of the US due to restrictive gaming laws and the sheer amount of capital required to get a casino up and running. However, there is an alternative, sweepstakes, a.k.a. social casinos!
Sweepstakes casinos use a unique business model which allows them to offer legal real money rewards and casino games without a license and in states where gambling is illegal. Essentially they follow sweepstakes law which states individuals or businesses can offer prizes for games of chance if they provide a free way for players to enter and play.
Just like brick-and-mortar casinos have gone online, so have sweepstakes casinos. You can now play exciting casino-style games from your desktop or mobile and win cash prizes legally in 48 US states.
In this article, we will show you the best local internet sweepstakes cafes and the top-rated online sweeps casinos and explore why playing online is a better choice!
Understanding Local Internet Sweepstakes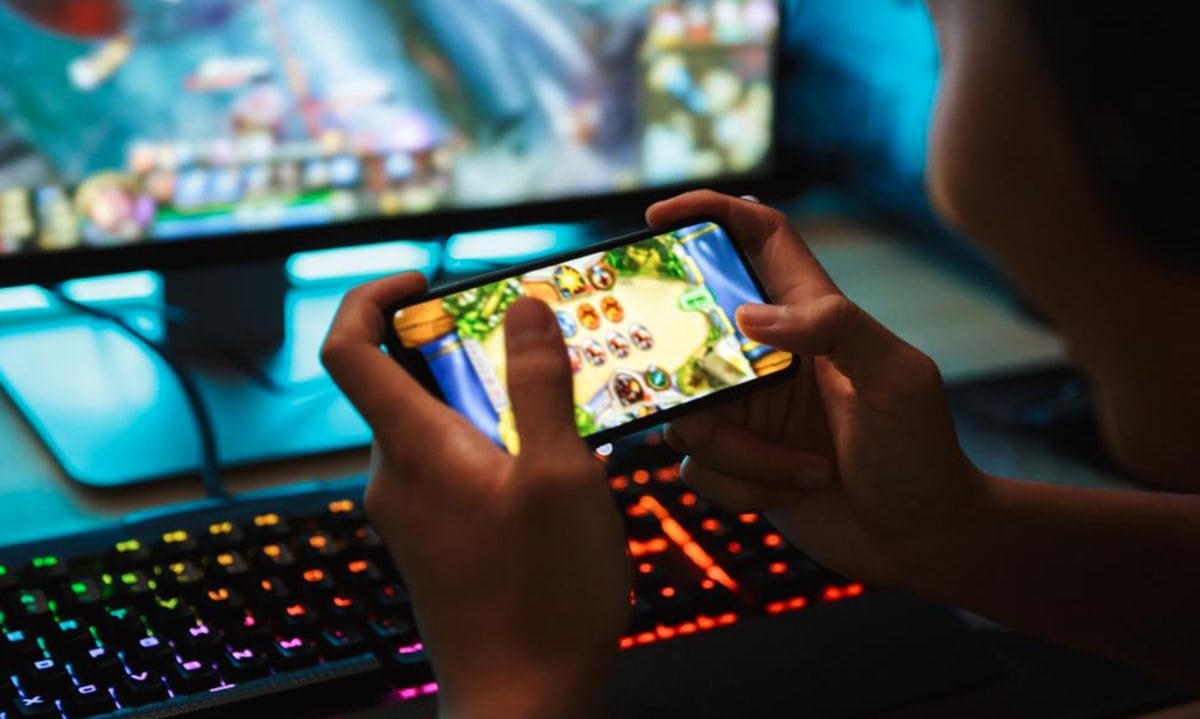 Land-based casinos are still banned in many US states, and getting a casino license is a lengthy and very expensive process. Crafty operators figured out that by taking a loose interpretation of sweepstakes laws, they could create a legal gaming cafe where players could play casino-style games and win real money.
Local internet sweepstakes rent a commercial space and then buy a bunch of computer monitors. Then they purchase a sweepstakes gaming platform license which provides them with the software and different games, including online table games like blackjack and roulette, fish games, and slots.
They are able to operate legally by using two virtual currencies: gold coins (no monetary value) and sweeps coins. You buy gold coins and then receive sweeps coins for free. You use sweeps coins to play games and can then redeem them for cash or gift cards. One sweep coin is typically worth $1. It is important to note that local internet sweepstakes are not licensed, and it is often risky to play at these locations due to the lack of regulatory oversight and the shady software they use to power their games.
Online Sweepstakes Casinos vs. Land-Based Locations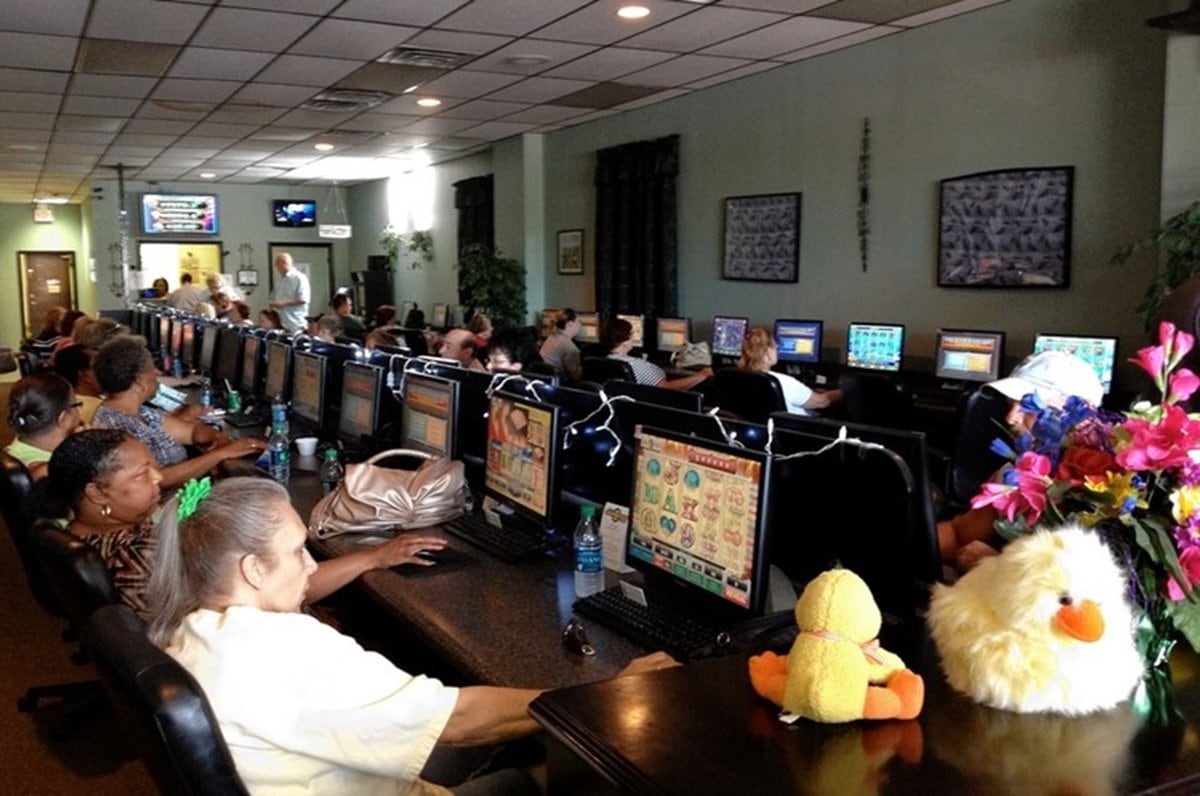 Land-based sweepstakes casinos are like very low-budget brick-and-mortar casinos, except you won't find any table games or dealers in tuxedos. Instead, you will find a wall of computer monitors, some slot machines, and fish games. If you are old enough to remember computer cafes, then that is what it resembles.
Some land-based locations try to create an atmosphere by having live entertainment and even providing free drinks. The big downside to these internet cafe sweeps casinos is that you need to physically go there to play your favorite games and win real prizes. If there are no gaming cafes in your local area, you are out of luck.
On the other hand, sweeps online casinos are like traditional online casinos. You can access them remotely via your mobile or desktop. They tend to have a much better selection of casino games compared to land-based sweeps casinos and have much better bonuses. Sweepstakes online casinos are the better choice if you are looking for convenience and free sweeps coins. You can easily sign up at 10 online sweeps casinos within an hour and claim hundreds of free sweepstakes coins!
Find a Local Sweepstakes Casino Near Me Open Now
Here is a list of some of the biggest and most well known local sweeps cash casinos that are open now:
| 🎰Sweepstakes Casino | 📮Address | 🎲Games |
| --- | --- | --- |
| JLTD Sweepstakes | 3355 N Yarbrough Dr Suite H, El Paso, TX 79925, United States | Slots, Keno, Bingo |
| Vegas Style Sweepstakes & Entertainment | 5540 Atlantic Springs Rd Ste 107-106, Raleigh, NC 27616, United States | Slots, Fish Games |
| Wager's SweepStakes Cafe | 4400 E Central Texas Expy Ste 3b, Killeen, TX 76543, United States | Slots, Fish Games, Online Table Games |
| Jet Stream Casino | 2001 W Airline Rd, Pauls Valley, OK 73075, United States | Slots |
| The Great Escape | 11128 N Interstate Hwy 35, Austin, TX 78753, United States | Slot, Online Table Games, Fish Games |
| Player's Club | 252024000400001400, 25024 US Hwy 27, Leesburg, FL 34748, United States | Slots, Arcade Internet Games, Fish Games |
| Ringo's 777 sweepstakes | 2101 S 1st St suite C, Austin, TX 78704, United States | Slots, Fish Games, Online Table Games |
| 7Sweepstakes | 2110 Santa Barbara Blvd #1, Cape Coral, FL 33991, United States | Slots, Fish Games, Online Games |
| Winners Sweepstakes | 300 W Princeton Dr Suite 15b, Princeton, TX 75407, United States | Slots |
| Sweepstakes Casino | 2107 Allendown Dr, Durham, NC 27713, United States | Slots |
| Main Street Skills Sweepstakes | 5132 S Main St, Winston-Salem, NC 27107, United States | Slots |
| Devine-Online-Games/Sweepstakes Cafè | 926 Roanoke Ave, Roanoke Rapids, NC 27870, United States | Fish Games |
| AIB Sweepstakes | 2416 Crabtree Blvd, Raleigh, NC 27604, United States | Slots |
| I95 Sweepstakes | 250 Premier Blvd, Roanoke Rapids, NC 27870, United States | Slots, Fish Games |
| Millions Sweepstakes | 1606 N Market Dr C, Raleigh, NC 27609, United States | Slots, Fish Games |
| Aca Sweepstakes | 2091 Peters Creek Pkwy, Winston-Salem, NC 27127, United States | Slots |
| Lone Star Sweepstakes Game Room | 1000 N Main St, Lone Star, TX 75668, United States | Slots, Keno |
| Sam's Search Sweepstakes | 2814 Buckner Blvd, Dallas, TX 75227, United States | Slots, Bingo |
| Lucky's Gameroom | 210 W University Dr, McKinney, TX 75069, United States | Slots, Bingo |
| BUENA SUERTE 777 SWEEPSTAKES | 8216 Dyer St, El Paso, TX 79904, United States | Slots, Fish Games |
Please note we don't recommend playing at these sweepstake casinos as they are unlicensed and have casino games from shady developers.
Easy-to-Access Sweepstakes Online Casinos From Anywhere in the US
If you are looking for tested and exciting free sweepstakes games with high RTPs, free SC, and the ability to legally win real cash prizes from anywhere in the US, then sign up to these online sweepstakes casinos!
1. WOW Vegas
WOW Vegas is a brand new shiny social casino with a 100% mobile-optimized website and 300 + real money games from Pragmatic Play and Betsoft. You can play everything from WOW Vegas online slot games to roulette to blackjack and even the odd poker table. They have 24/7 customer support via live chat and legit payment methods, including Visa, Mastercard, online bank transfer, Skrill, and Apple Pay. Sign up here and get a $4.5 no deposit bonus + a 200% first purchase promo! In addition, after you make a first purchase, you will receive 1.5 million WOW Coins + 30 SC.

2. Fortune Coins
Fortune Coins launched in 2022 and immediately made an impact on the sweepstakes market thanks to their generous bonuses, fun Ancient China theme, and a great selection of casino games. Fortune Coins has 170 + titles from licensed developers like Mascot Gaming, Relax Gaming, Blazesoft, and even some exciting in-house games like Emily's Treasure, one of the best fish games we have come across. Fortune Coins also boasts one of the biggest no deposit bonuses, $12, when you use this link! Also, sign up now and score 5,000 FC worth $50 for only $10!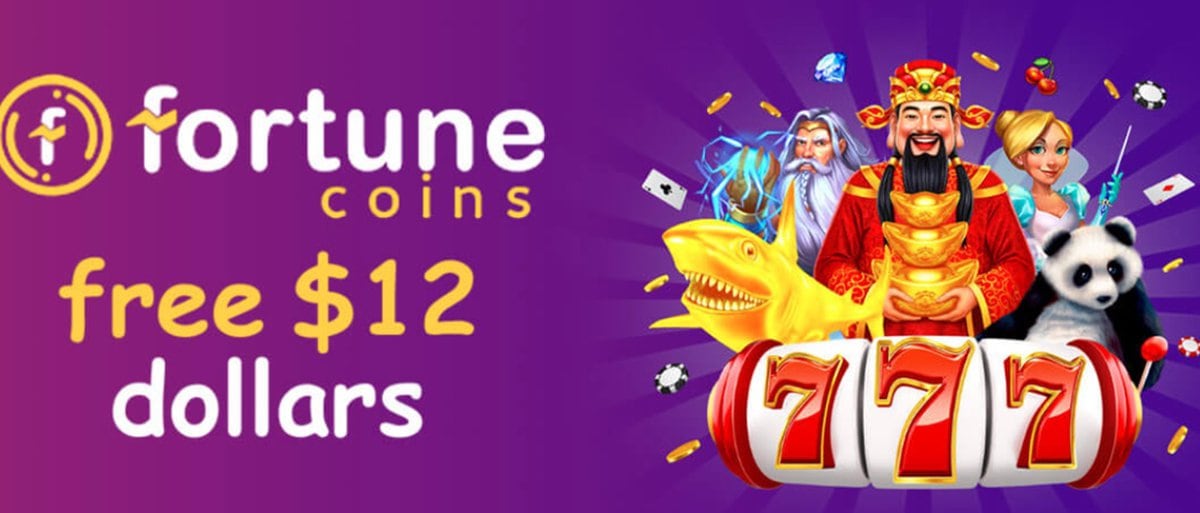 3. Stake.us
Does Stake.us sound familiar? Yep, that's right, the biggest Bitcoin casino in the world has entered the sweeps market! Stake.us launched in 2022 and now offers 400 + legal real money casino games in 44 US states. Stake.us has an epic selection of games, including Pragmatic Play slot games like Sweet Bonanza and Hacksaw Gaming slots like Keep 'Em Cool. They even have live blackjack. When you join here, Stake.us will top up your account with 1 stake cash worth $1 every 24 hours and also get exclusive cashback deals!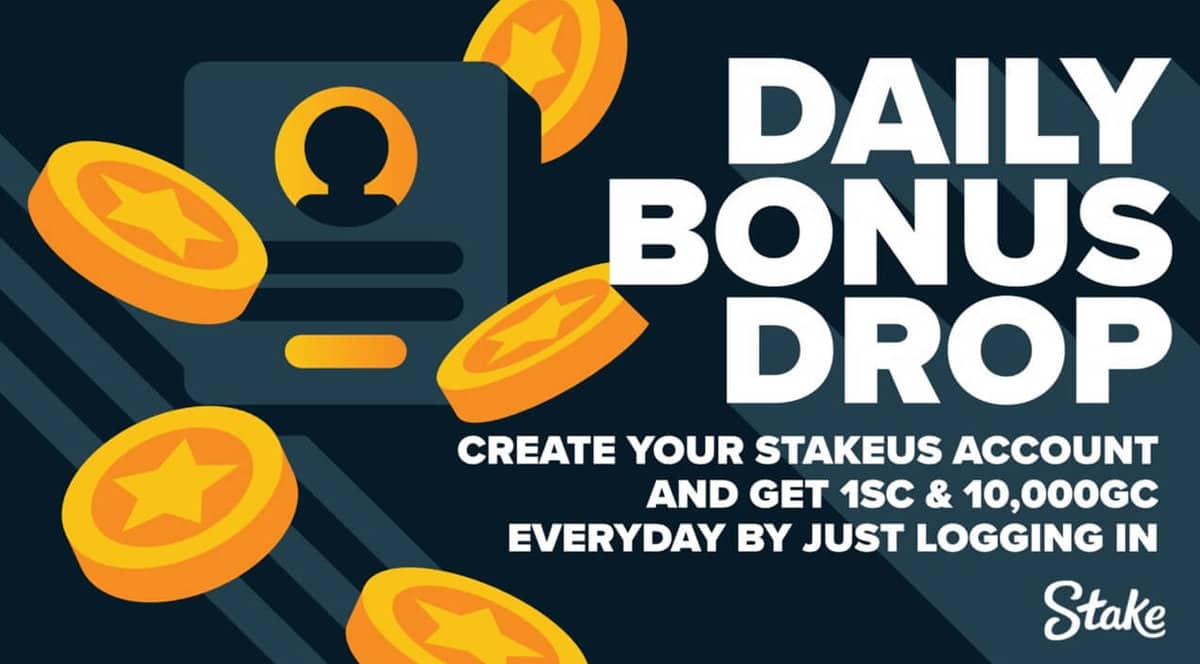 4. Pulsz
Pulsz is a top-rated user-friendly social casino with its very own Android and iOS dedicated Pulsz mobile app, which you can download for free via Google Play or the App Store. They offer real cash prizes in 47 US states and may have the best selection of game providers of any sweeps casino. Pulsz has 350 + slots, table games, progressive jackpots, and scratchcards from Playson, NetEnt, BGaming, EvoPlay, Pragmatic Play, and more. Sign up at Pulsz here to score a $2.3 no deposit bonus and a 200% first purchase bonus when you spend $9.99 or $19.99!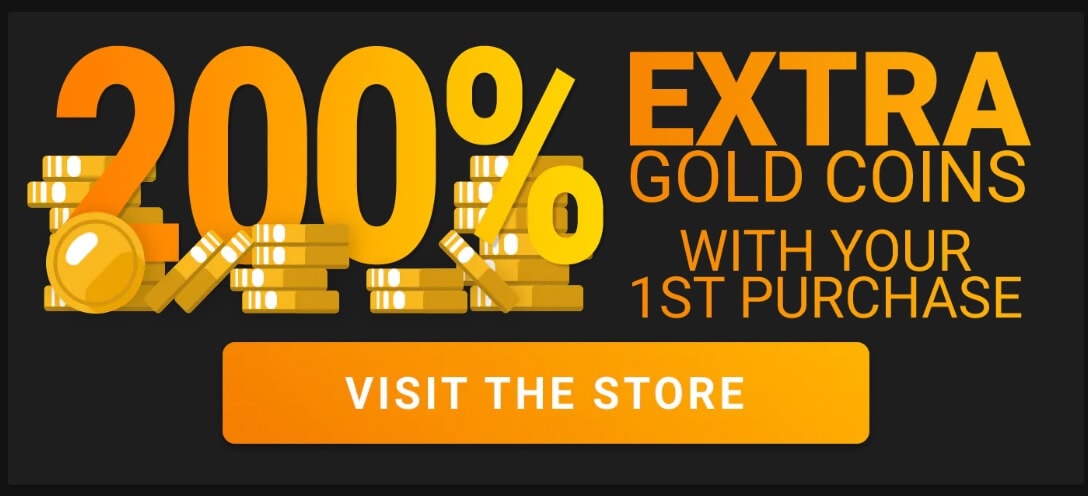 5. High 5 Casino
If you are a fan of slot games and are looking for an ultra-safe social casino, then High 5 Casino is a great choice! This sweeps site is run by High 5 Games, a New Jersey-based world-renowned game developer who has been designing games since 1995. High 5 Casino features 550 + verified and proven fair slots and table games, mostly from High 5 Games but also some exciting Pragmatic Play titles like Wolf Gold, Sweet Bonanza, and Gates of Olympus. Use this link to score a $5 no deposit bonus + a 150% welcome bonus!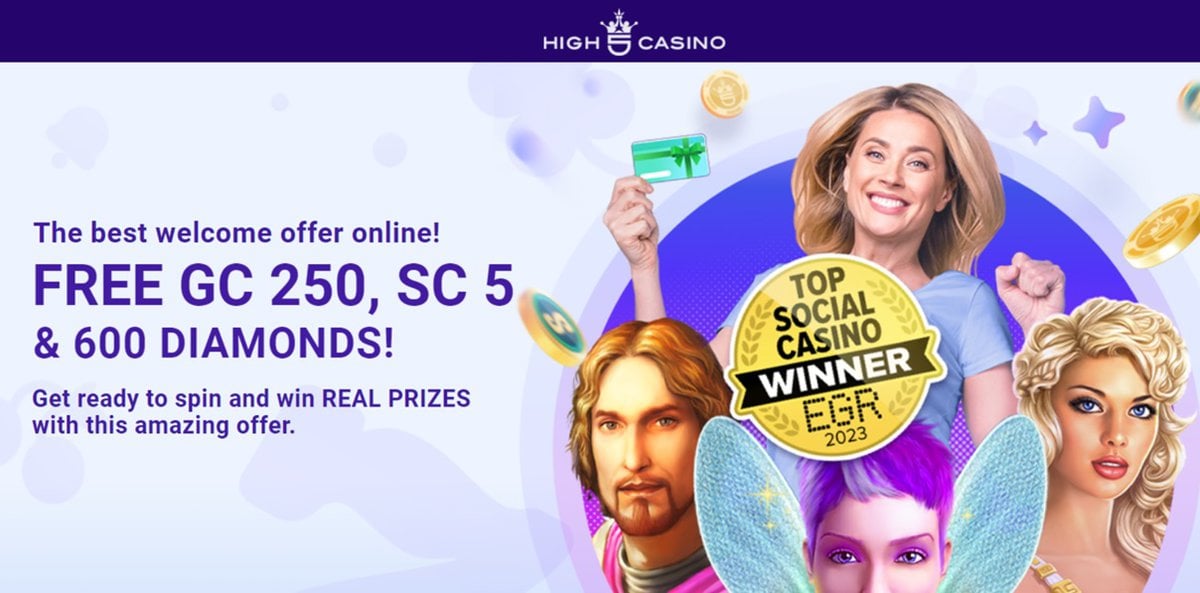 Are Internet Cafe Sweepstakes Legit?
Internet cafe sweepstakes are typically not legit. This is because they are completely unregulated and are basically using a very liberal interpretation of sweepstakes laws to run a backyard casino. As you can imagine, this attracts some shady business people.
When playing at an internet cafes sweepstakes, you are entrusting them with your money and hoping they will pay you out. There have been numerous instances where internet cafe sweepstakes sites have refused to pay out players or shut down and run off with players' money.
The other big issue is that internet cafes sweepstakes get their software and games from 3rd parties. These 3rd parties, like Riversweeps, are just as shady as the gaming cafes themselves. They are also unlicensed and create completely untested games. In contrast, games at online sweepstakes are created by world-famous developers like Betsoft and Pragmatic Play, who hold licenses from the top gaming authorities (MGA, UKGC), and all of their casino games are independently verified and proven fair.
How to Find the Best Sweepstakes Casino Near Me?
Sweepstakes online casinos beat land-based casinos in virtually every aspect. However, if you are committed to trying out a local land-based sweeps casino, follow these tips to find legit operators:
Find Out What Games They Have
Before you play at an internet sweepstakes cafe, we recommend reaching out to the establishment and finding out the types and number of casino games they offer. Ideally, you want to find a sweepstakes cafe with a good mix of slots and table games like blackjack and poker. You also need to ask about the provider of these sweepstakes games. Once you have the provider's name, you can do some research online and see if the games are tested and even play the demo version of some of their titles.
Ask About Bonuses
A key advantage social casino sites have over traditional casinos is they are legally obliged to provide players with bonuses. If a sweeps casino doesn't offer bonuses, that is a serious red flag. Don't forget to ask the sweeps casinos what no deposit bonuses they have and what first purchase promos they are running. At legit places, you can score tons of free sweeps.
Learn About Payment Methods
Don't forget to ask the sweepstakes casino about what payment methods they accept and if there are any fees involved. You also need to confirm their redemption process, including how long they take to pay out winnings and if there is any min and max redemption. Legit sweeps casinos accept credit/debit cards, e-wallets, Apple Pay, and bank transfers. They also pay out winnings within a few hours.
Read Player Reviews
It is always wise to see what players are saying about an internet cafe sweepstakes casino before you risk your hard-earned money. We recommend reading Facebook and Google Business profile reviews. Also, have a trawl around Reddit and get the latest gossip about the sweeps casino. You never know what skeletons you might uncover! When reading reviews, pay special attention to players complaining about being banned or not receiving bonuses and winnings.
Key Takeaways
Local internet cafe sweepstake casinos can be fun for a night out on the town, especially if they provide some live music and free drinks. Unfortunately, many of these land-based sweeps casinos don't pay out big cash prizes, have shady untested casino games, and are not very financially stable. There is a risk that you will be scammed and have your winnings confiscated.
If you are looking for a safe and ultra-convenient gaming experience, then we recommend playing at online sweeps casinos. You can access these sites anywhere and anytime via your mobile device or desktop and feature independently verified sweepstakes games with published RTPs.
The top online sweepstakes casinos are WOW Vegas (300 + games from Pragmatic Play and Betsoft) and Fortune Coins (170 + games from Mascot Gaming, Relax Gaming, and Blazesoft). WOW Vegas is giving away $4.5 when you sign up here and Fortune Coins is going one better with a $12 no deposit bonus when you use this link!