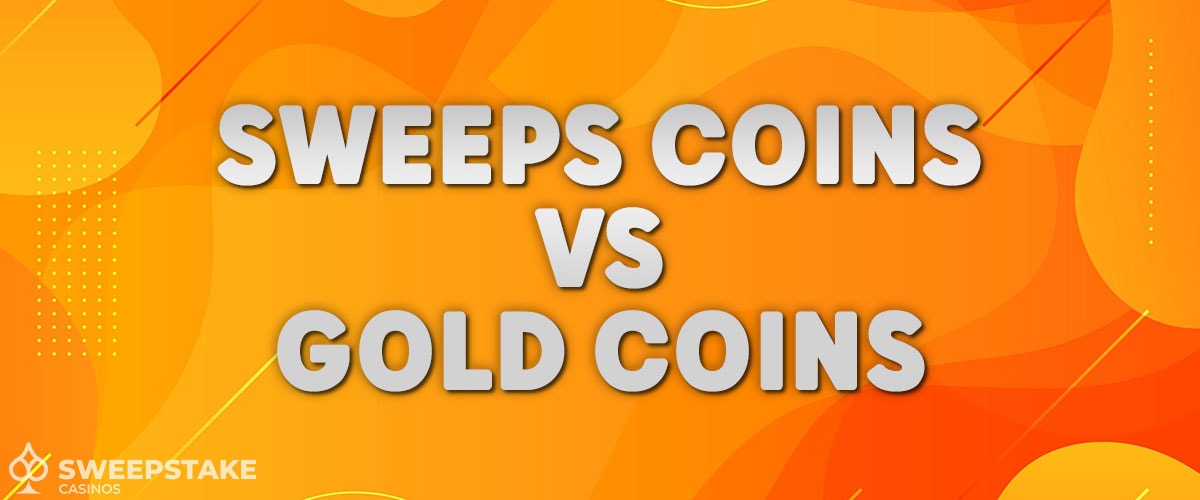 Many players often wonder about the differences between Sweeps Coins vs Gold Coins, especially as they navigate casino games and slots on platforms like WOW Vegas and Chumba Casino.
While both have become integral to how these casinos operate, they serve different functions and have varied methods of acquisition. With any experience of sweepstakes casinos, you'll easily grasp how these currencies work. However, if you're new to the social casino scene, then a quick guide like this one is just what you need to launch you into the fundamentals of it all.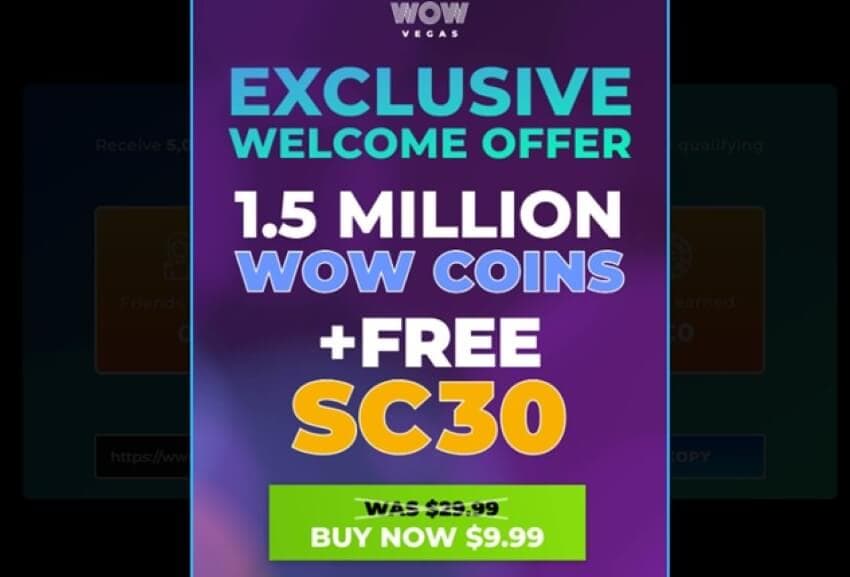 From obtaining free Sweeps Coins to purchasing Gold Coin packages, this article explores everything there is to know about these two currencies and their role at the top sweepstakes sites.
Introduction to Sweepstakes Casinos
Sweepstakes casinos present an online gaming model that isn't bound by gambling legislation. The system is based on a sweepstakes framework where players are not obligated to deposit real money. In sweepstakes lingo, there's "no purchase necessary."
These casinos operate uniquely, allowing players the opportunity to win actual prizes without making real money bets. This approach lets players experience the thrill of casino games with the potential for real rewards, blending the fun of social casino sites with tangible prize opportunities.
These casinos are centered around two virtual currencies: Sweeps Coins and Gold Coins – that support the gameplay. Gold Coins, often purchased or given as bonuses, are for entertainment play without monetary value. In contrast, Sweeps Coins, either won or received as bonuses, can translate to real cash prizes.
What are Gold Coins?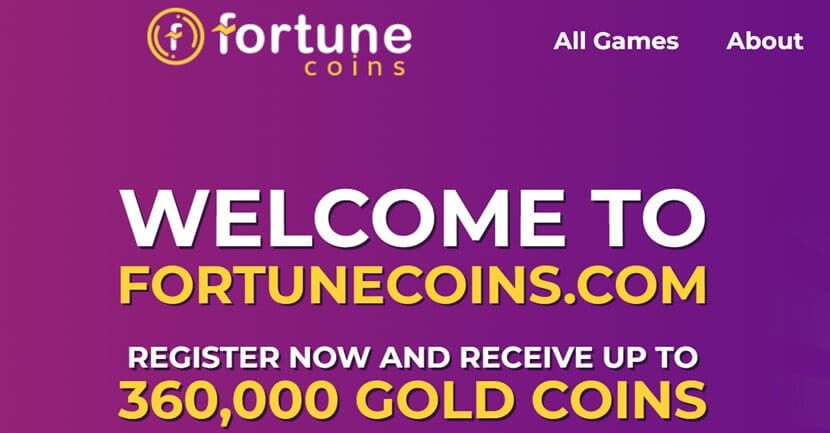 Gold Coins are one of the two virtual currencies prominently used within sweepstakes casinos. These coins primarily serve as virtual currency for entertainment purposes. Players can purchase Gold Coin packages or receive them through various promotions, but it's crucial to understand that Gold Coins carry no direct monetary value. Instead, they allow you to play games, explore slots, and immerse yourself in the casino environment.
While Gold Coins are pivotal for gameplay, they cannot be used for redeeming prizes. They represent the playful side of sweepstakes casinos, ensuring players can enjoy all the games, from slot machines to table games, risk-free.
What are Sweeps Coins?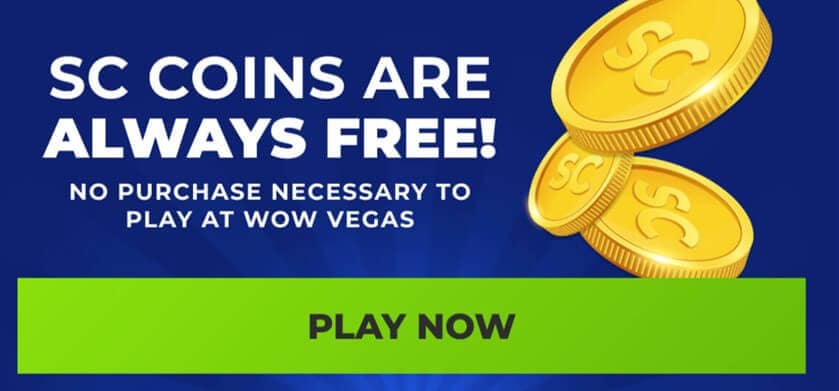 Sweeps Coins are the second category of virtual coins used in sweepstakes casinos, and they hold a contrasting role to Gold Coins. While players can use Gold Coins for pure entertainment, Sweeps Coins offer the chance to win real cash prizes.
Often, you receive Sweeps Coins as a free bonus upon signing up, when you purchase a Gold Coin package, or through various promotions. These coins can be used to play slots and other sweepstakes casino games.
The pivotal distinction is that after accumulating enough, players can convert Sweeps Coins into actual cash prizes. This conversion, typically facilitated via a redeem button, allows winnings to be transferred to your bank account or other alternative methods of payment.
How much is a Sweeps Coin worth?
Typically, one Sweeps Coin is equivalent to one US dollar when redeemed for cash prizes. Sweeps Coins embody the true winning potential at sweepstakes casinos, so unlike Gold Coins, which are used solely for entertainment and hold no monetary value, Sweeps Coins have a tangible worth when redeemed.
The thing to note about these free coins is that there's always a threshold for redeeming them, otherwise known as a minimum redemption limit. At Chumba Casino this is 50 SC, while sites like WOW Vegas and Pulsz have a minimum limit of 100 SC. You must accumulate these many coins before you can convert Sweeps Coins to cash. The redemption requirement might vary slightly across different sweepstakes sites, so always check the specific terms and conditions.
Similarities of Gold Coins and Sweeps Coins
Sweeps Coins and Gold Coins are two distinct currencies that do not mix. However, they do share a few things in common.
Virtual Currencies
Both Gold and Sweeps Coins are virtual currencies central to the gameplay of sweepstakes casinos.
Gameplay
Players use both types of coins to engage at sweepstakes platforms. When you play Gold Coin games, you win Gold Coins, and when you play Sweeps Coins games, you win Sweeps Coins.
Acquisition Through Promotions
Both currencies can be obtained via promotions, including free bonuses for new players, special offers, or purchase bonuses. You can claim heavily discounted Gold Coin packages. And oftentimes, purchasing Gold Coins will reward players with bonus Sweeps Coins.
Differences Between Sweeps Coins and Gold Coins
Monetary Value
Gold Coins serve primarily as a virtual currency for entertainment, holding no direct monetary value. Players can enjoy casino games using these coins without the prospect of real-world rewards. Sweeps Coins, on the other hand, have tangible worth. Players can convert these coins into real cash prizes after meeting specific redemption criteria.
Direct Purchase
While Gold Coins can be purchased, you cannot purchase Sweeps Coins directly. They may only be awarded as a bonus when buying Gold Coins on sweepstakes sites.
Redemption
While Gold Coins are limited to in-game use and cannot be redeemed for cash, Sweeps Coins can be converted to actual money. Once players accumulate enough Sweepstake Coins, they can hit the redeem button and opt for bank transfers or alternative methods to access their winnings.
Usage
Gold Coins are mainly used for fun play on casino games, allowing players to experience all the games in a risk-free environment. Sweeps Coins, conversely, bring the thrill of potential cash rewards, letting players play slots and casino games with real prize implications.
Chumba Gold Coins and Sweeps Coins Example
Let's take a practical example of the Chumba Casino new player bonus to better understand how Gold Coins and Sweeps Coins differ. This casino offers 2,000,000 Gold Coins + 2 Sweeps Coins for all newly registered players.
You'll find the same bonus structures across many sweepstakes casinos. Typically, you get a lot more free Gold Coins than Sweepstakes Coins. This is because of the redeemable quality of the latter.
Which of the two is more valuable?
When evaluating the potential for real-world returns, Sweeps Coins are undeniably more valuable than Gold Coins. Sweepstakes Coins are the currency that can be converted into actual cash prizes, making them more coveted by players. On the other hand, Gold Coins remain confined to the virtual domain of gameplay.
However, not everyone plays to win money. So, if your goal is strictly to squeeze out as much fun and entertainment from the casino games offered at these sites, then Gold Coins will be more valuable in terms of achieving your gameplay objective.
Is it possible to win Sweeps Coins through Gold Coins?
Yes and no. Sweeps Coins and Gold Coins are independent virtual currencies that serve specific purposes, as we've elaborated in earlier sections. In no way can you win Sweeps Coins while playing with Gold Coins.
However, it's possible to acquire free Sweeps Coins through Gold Coins when you buy Gold Coins on sweepstakes sites. This is a common promotional strategy in sweepstakes casinos to incentivize the purchase of Gold Coins by offering free Sweeps Coins. This interconnected relationship between the two currencies allows players to enjoy recreational play and simultaneously get a taste of the thrill associated with potential winnings.
Best Way to Use Your Sweeps Coins Versus Gold Coins
Navigating sweepstakes casinos requires understanding the optimal use of both Sweeps Coins and Gold Coins. Below are some tips for maximizing your coin balance at social casinos.
Tips for Using Gold Coins
Practice and Learn: Use Gold Coins to familiarize yourself with various casino games. Since they carry no monetary risk, they're perfect for practice.
Focus on the Fun: Engage in extended play sessions without worrying about losses. Gold Coins let you enjoy the thrill of casino games purely for fun.
Discover New Games: Experiment with different games and slots to find your favorites, using Gold Coins as a risk-free method.
Tips for Using Sweeps Coins
Aim for Prizes: Play games that you're familiar with and have a higher confidence level in, as Sweeps Coins offer the chance to win real cash prizes.
Strategize: Given their potential monetary value, be more strategic in how you bet and play. The goal is to maximize your potential returns.
Redeem Your Prizes: Accumulate enough Sweeps Coins and ensure you're aware of the minimum redemption limit. Once you've reached the threshold, you can convert them into real money, be it through bank transfer or other methods.
How to Win Real Money with Sweeps Coins
Winning real money with Sweeps Coins is one of the enticing features of sweepstakes casinos like Chumba Casino and Global Poker. Here's a step-by-step process:
Claim your free Sweeps Coins
Use the Sweeps Coins to play slots, table games, or any other sweepstakes casino games.
Win games to accumulate more Sweeps Coins.
Ensure you meet the minimum redemption limit set by the casino.
Navigate to the casino's cashier or redemption section and click the redeem button.
Choose a payment method and initiate prize redemption
Receive the SC equivalent in real prizes
Sweepstakes social casinos don't have strict terms and conditions like regular online casinos do. You don't have to worry about high wagering requirements, game restrictions, expiry dates, etc. Instead, there are only a few points to keep in mind:
Free Sweepstakes Coins given as bonuses are not redeemable. Only Sweeps Coins won from gameplay are redeemable. Most times, you just have to use the coins once, kind of like a 1x wagering requirement.
Most sites might require identity verification. You must verify your identity before your redemption request is processed.
You must reach the threshold before you're allowed to redeem prizes.
Although sweepstakes casinos operate similarly, there may be slight rule variations. So always read the terms and conditions before you play or try to redeem your Sweeps Coins. This ensures clarity and prevents unforeseen challenges when redeeming your wins.
Purchasing Gold Coins at Sweepstakes Casinos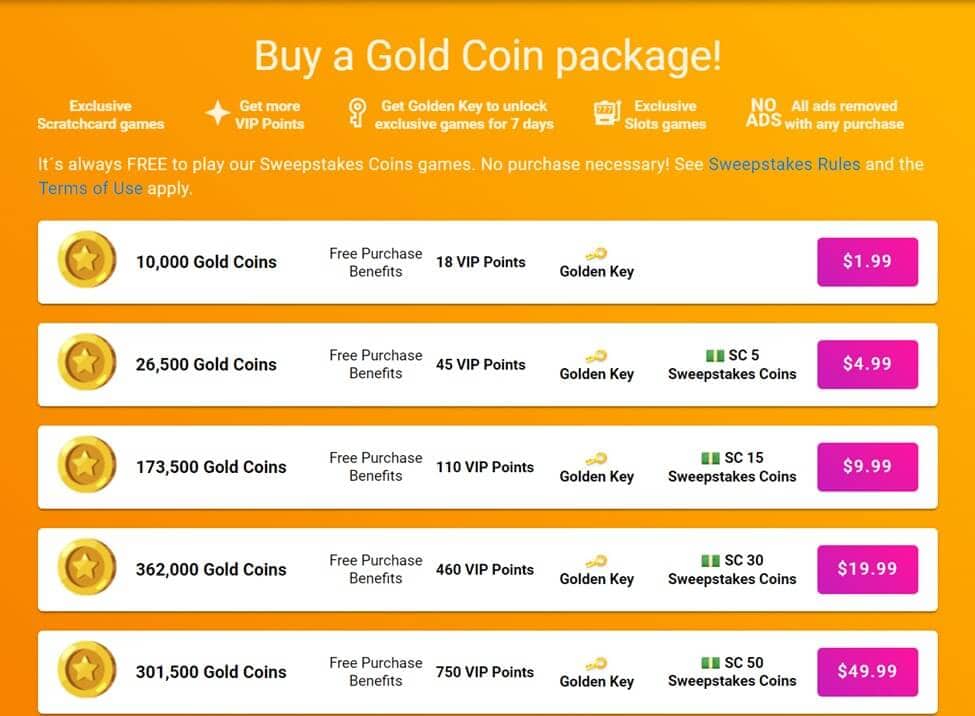 At sweepstakes casinos, purchasing Gold Coins is a simple process. There's usually a "Buy Coins" button somewhere on the screen that takes you directly to the cashier. Making purchases isn't compulsory at these sites, but since there are often discounted deals and some bonus Sweeps Coins to claim, many players choose to buy Gold Coins at some point.
The top operators will ensure a smooth transaction process, contributing to the player experience. There's often not a large variety of payment options, but you'll typically find reliable methods like:
Visa
MasterCard
American Express
PayPal
Skrill
Bank Transfer
Depending on the state, players might find options like prepaid cards, mobile payments, local bank options, or even cryptocurrencies like on Stake.us. Some casinos accept gift cards as a valid payment method, especially if they're from major brands or platforms. You can also choose to redeem your Sweeps Coins for a gift card voucher. This alternative method of payment is available at sites like Stake.us and High 5 Casino.
Online Casinos That Use Sweeps Coins
After realizing the power of Sweeps Coins, you most probably want to play at sweepstakes social casinos that use these free coins. Fortunately, most sites will support SC gameplay and subsequently prize redemption. Here's an overview of some of the top sweeps casinos to try:
| 🎰Casino | 🎁Bonus with free Gold and Sweeps Coins |
| --- | --- |
| WOW Vegas | 1.5 Million WOW Coins + free 30 SC |
| Pulsz | 2.3 free Sweepstakes Coins and 5,000 Gold Coins |
| Chumba | 2,000,000 Gold Coins + 2 Sweeps Coins |
WOW Vegas – WOW Vegas is one of the best sweepstakes sites on the market, and it launched only in 2022. The casino boasts over 400 top-tier slots from providers like Pragmatic Play and Betsoft. The friendly interface and simple layout make it great for newbies, and you can play directly online without downloading an app. The casino uses WOW Coins in place of Gold Coins.
Pulsz – This leading casino app is packed with more than 700 casino-style games across slots, table games, scratchcards, and jackpots. Here, you can start playing with up to 5000 Gold Coins and 2.3 Sweeps Coins. Besides the sign-up deal, Pulsz is filled with exciting recurring promotions, tournaments, challenges, and a stellar VIP program.
Chumba Casino – One of the few operators with its own games, most Chumba slots are unique to this casino and its sister sites under the VGW (Virtual Gaming Worlds) umbrella. Try more than 100 slots and casino-style games. There's a decent range of regular promotions to support your free gaming, and you can play via the app or online. Having been around since 2012, it is one of the older and more reliable sites and operates under an MGA license.