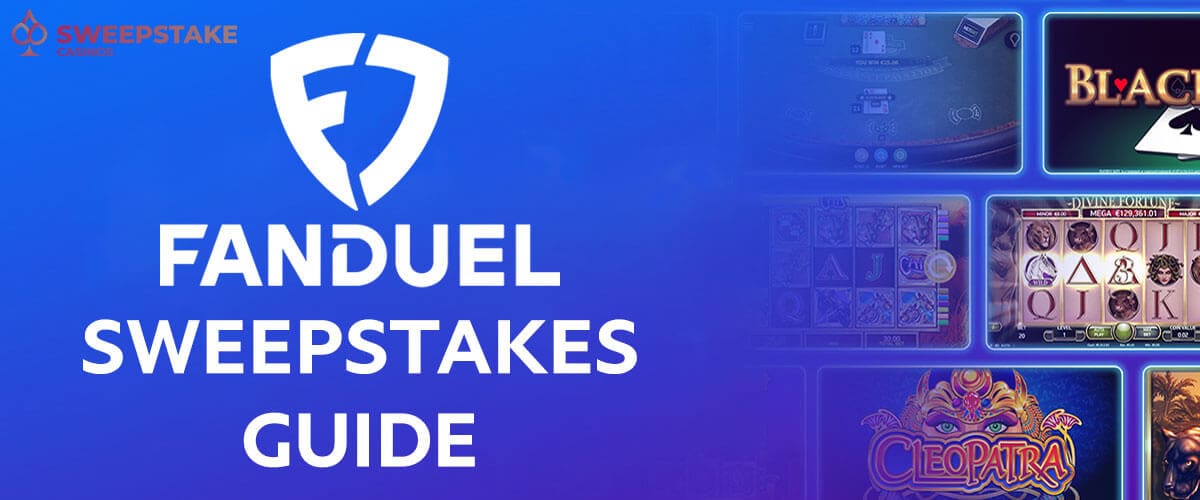 As one of the most well-known fantasy sports platforms in the United States, FanDuel provides players with the opportunity to participate in daily and weekly fantasy sports contests across a wide range of sports. However, in addition to traditional fantasy sports contests, FanDuel also offers sweepstakes contests to its users.
In this guide, we will explore what FanDuel sweepstakes are, how to enter them, the types of prizes you can win, and some of the alternatives to FanDuel sweepstakes. Whether you are a seasoned FanDuel user or completely new to the platform, this guide will provide you with valuable insights and information to help you get the most out of these sweepstakes contests on offer.
What are the FanDuel Sweepstakes?
FanDuel sweepstakes are contests that enable users to win prizes through random drawings. These sweepstakes are different from traditional fantasy sports contests, where players build their own teams and compete against others. The outcome of sweepstakes is mainly down to luck, which gives all participants a hopeful chance of winning.
In sweepstakes, users only have to enter the contest to be in with a chance of winning. FanDuel usually creates sweepstakes when major sporting events are in action, such as the NBA Finals, NFL playoffs, or the World Cup. A lot of the time FanDuel will offer tickets for these big events in the form of prizes as well.
There are sweepstakes contests found at FanDuel that are constantly being uploaded to the platform. Some of the most popular ones in recent times include 'Survivor', where contestants pick one team in the NFL to win each week. The player that survives the longest claims $100,000 at the end of the season, which is pretty impressive considering it is free to join.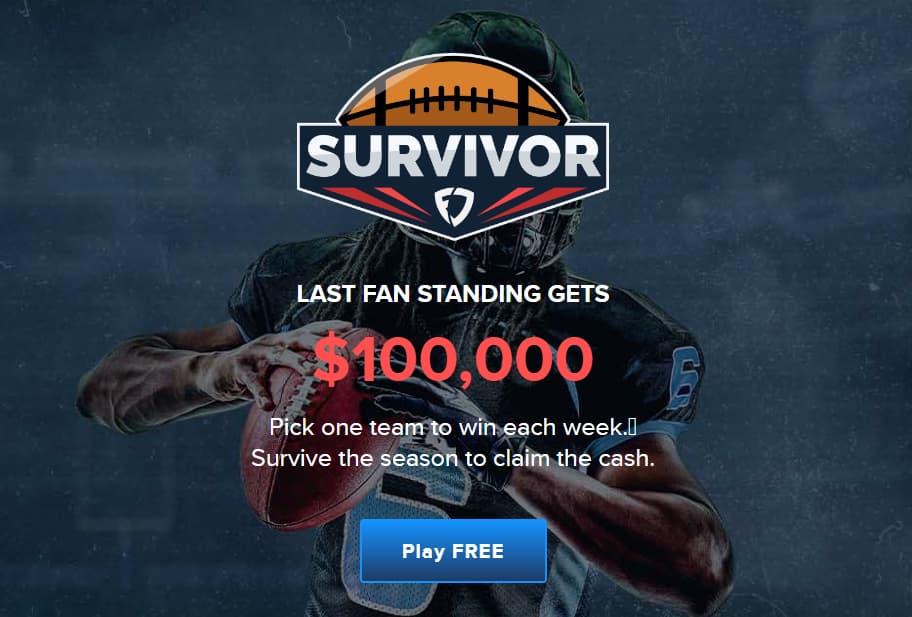 It was just this year when FanDuel gave away $1,000,000 in casino bonuses in a major sweepstakes contest. Players only had to opt-in and place $1 or more in bets on any casino game for the first entry to be granted. Players also had the option to get additional entries for every $100 staked after this. Each player was limited to a maximum of 5 entrees a day. Contests such as these are present throughout the year, so we suggest you do your best to get involved in as many as possible.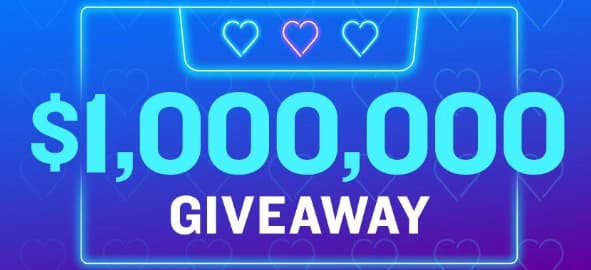 How Can I Enter the FanDuel Sweepstake Contests?
Signing up for these FanDuel contests is a very easy process that you can't go wrong with. First of all, you need to have a FanDuel account that is verified and logged into. The next step is to navigate to the sweepstakes section of the site, which is where you can browse the available sweepstakes and decide on the ones you would like to enter.
FanDuel sweepstakes sometimes require users to complete certain tasks or meet certain conditions in order to be eligible for a prize. For instance, sweepstakes may require users to make a deposit or place a bet on a certain sporting event to enter the contest. However, the majority of the time users will only have to agree to the terms and conditions and provide their contact information.
It is important to be aware of how long the sweepstakes contest lasts as well. At FanDuel there is a huge variety with some lasting a few days and others lasting multiple months.
What are the FanDuel Sweepstakes Prizes
FanDuel sweepstakes offer a range of prizes that are tailored to each contest and sponsoring company. This means that the prizes can vary greatly, from small items like gift cards or merchandise to grand rewards such as cash prizes or travel packages that include flights and hotels.
FanDuel frequently has sweepstakes prizes, covering a wide range of appealing rewards for players. Some of the standout prizes include:
Gift cards to popular retailers
Travel packages and vacations
Cash prizes ranging in value
Tickets to major sporting events
Fan meet-ups with professional athletes or VIP figures
Benefits of FanDuel Sweepstakes Prizes
Participating in FanDuel sweepstakes contests offers several benefits beyond the impressive prizes on offer.
One major advantage is the low entry barriers, which means that these sweepstakes contests are open to anyone who meets the eligibility requirements. This makes the contest inclusive to all players, even those who are casual or new to the platform. Unlike traditional FanDuel games where success often requires a lot of time and skill to master fantasy sports games, sweepstakes contests offer a different approach that is refreshing to see.
By providing a different style of contest, FanDuel sweepstakes allow users to enjoy a fun and exciting gaming experience without the same level of commitment or investment required for traditional fantasy sports games. Whether you are a seasoned FanDuel user or a newcomer to the platform, sweepstakes contests provide an accessible and enjoyable way to participate in the action.
It is also worth mentioning that these sweepstake contests give players access to some unique experiences. Many FanDuel sweepstakes give out prizes that cannot be purchased or obtained through other means. For example, tickets with huge demand that have sold out or events with exclusive fan experiences.
FanDuel sweepstakes contests are available for all US players, unlike the casino and sportsbook that have numerous state limitations. It is rare to find a branch of gambling that is as inclusive as FanDuels' sweepstake contests.
Legal Gaming Alternatives to FanDuel Sweepstakes
While FanDuel sweepstakes can be an exciting and entertaining way to potentially win high-value prizes, it's important to note that there are other types of sweepstakes available to pretty much all players in the US as well. In fact, sweepstakes casinos also offer their own unique advantages and should be considered a viable alternative to FanDuel.
These work under the same model as FanDuel sweepstakes, making them accessible in pretty much all US states. However, you don't just enter draws. You use virtual currencies to play casino games like you would find on FanDuel Casino, without the limited number of state availability. Cash prizes can be exchanged in the form of sweeps coins, offering a more direct and tangible playing experience via slots, poker, live casino games, fish games, real money skill games, and other options.
By exploring the benefits of sweepstakes casinos, you'll find a variety of compelling reasons to give them a try. That's why in this section, we'll be diving into the top alternatives to FanDuel sweepstakes and pointing you toward some of the best new sweepstakes casinos currently available.
Pulsz Casino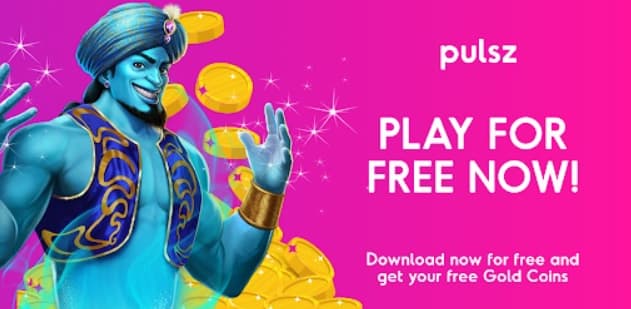 Pulsz Casino currently stands out as one of the best options in the sweepstakes market, as it offers a wide variety of casino games to players from 47 states. New players can also claim a welcome bonus of 2.3 Sweepstakes Coins upon signing up.
For players who are unable to access FanDuel Casino, Pulsz Casino is an ideal alternative, thanks in large part to its impressive selection of over 250 games. In addition to a range of sweepstakes games, Pulsz Casino also offers a great variety of slots from reputable providers such as Evoplay and Pragmatic Play.
Although Pulsz Casino may not yet have the same level of national recognition as FanDuel, it is still a great option for those who are unable to use FanDuel's services. With its extensive game selection and generous welcome bonus, Pulsz Casino is definitely worth considering for sweepstakes enthusiasts.
SweepSlots
Similar to Pulsz, SweepSlots is a real money sweepstakes casino that offers players the opportunity to play without depositing real money. Despite not requiring a deposit, SweepSlots still has the potential to pay out significant real money prizes through the exchange of sweeps coins.
One major advantage of SweepSlots over FanDuel's Casino is its widespread availability throughout the United States, except for Washington. However, it's important to note that the game selection at SweepSlots is currently limited, with only around 20 games available to play. While it may not match the variety of games offered at FanDuel, SweepSlots is still worth considering for those looking to play casino games without risking real money.
Some other great platforms to consider include WOW Vegas, Stake.us, Pulsz Bingo, BetRivers.net, and Chumba Casino. You cannot go wrong with any of these sweepstakes sites, offering the same availability but way more fun than the FanDuel contests.
Summary
While it's important to acknowledge that FanDuel offers some of the best sweepstakes contests around, it's also important to note that their sportsbook and online casino are currently limited to a relatively small number of states. FanDuel's sportsbook is only available in 18 states, which can be disappointing for many users who are unable to access the platform. The state restrictions are even stronger for their online casino, which is only legal in Michigan, West Virginia, Pennsylvania, Connecticut and New Jersey.
Therefore, while FanDuel is a great option for sweepstakes contests, it may not be the best choice for users looking to bet on sports or play casino games in many parts of the country. It's worth keeping in mind that there are other platforms, such as Funzpoints, LuckyLand Slots, and many other social casinos that offer similar sweepstakes games and wider accessibility to players throughout the United States.