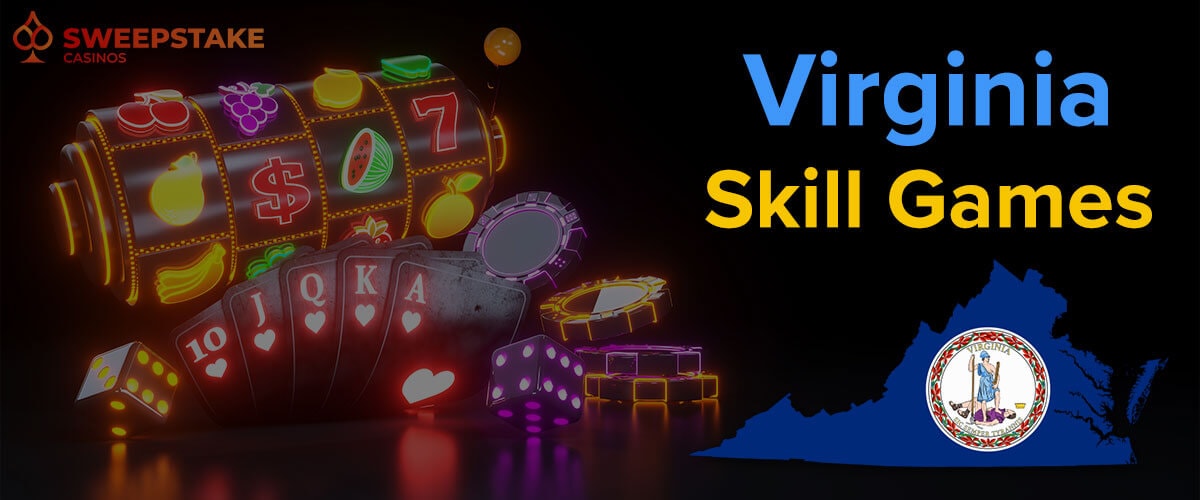 Virginia skill games have existed for a while, with their popularity down to several reasons, including their convenience, high-level engagement, and the chance to win real money. With online casino gambling restricted in the state, skill games, or gray machines, have taken the role that online slots or table games would have played usually. You will find these devices at convenience stores, sports bars, truck stops, cafes, and other business stores.
But what are skill games? Despite resembling regular slot machines, there is a thin line between them. While traditional slots are games of chance, skill game machines primarily involve a physical act such as using a joystick and depend on your mental ability and skills, giving you a degree of control over the outcome.
A quick search online on VA skill machines will reveal some interesting questions that Old Dominion players ask. They include the legality status, how-to-beat Virginia skill games, tips and hacks to employ, and the common skill games to play at the 10,000+ skill game machines in the Old Dominion. Our guide addresses the queries with a comprehensive look at how they operate.
Are Virginia Skill Games Legal?
Skill games in VA operate in a gray area. It means that there is no law legalizing or illegalizing them currently. But they were fully legalized a while ago. So, what happened? In April 2020, skill games were temporarily authorized in the state during the Covid-19 pandemic by the Virginia lottery, VA general assembly, and then-Gov. Ralph Northam. The move was to help raise tax revenue for the state's needs and help out small businesses during the pandemic. However, the authorization expired on July 1, 2021, and deemed gambling devices in convenience stores, supermarkets, bars, and restaurants illegal.
Following the expiration of the provisional legalization, companies like Queen of Virginia Skill & Entertainment Games (QVS) by Pace-O-Matic, one of the top skill game operators, committed to complying with the law. However, a lawsuit was filed that would see the commonwealth blocked from enforcing the ban, with the court allowing the gray machines to keep operating until a determination is given.
VA Skill Games Online at Sweepstake Casinos
Most players prefer playing games in their comfort and convenience. With no online casinos available in VA, players are left with sweepstakes casinos to play Virginia skill games online for real money. The model followed by sweepstakes casinos, where no purchase is necessary, makes it legal in VA and almost every other state. You can sign up at a sweepstake casino, play sweepstake games without a deposit, and win real cash prizes.
Sweepstakes casinos provide two modes of play: standard and premium/promotional. The standard mode involves playing games for free via gold coins, while the premium/promotional mode involves playing for cash prizes via sweeps coins. With the no purchase requirement, sweepstakes casinos provide these coins as bonuses, including welcome offers, daily login bonuses, mail-in bonuses, and social media promos. Once you win, you redeem the coins for cash prizes mostly of equivalent value, where 1SC = $1.
Below are some of our best sweepstakes casino picks to play VA skill games online:
Virginia Skill Game Locations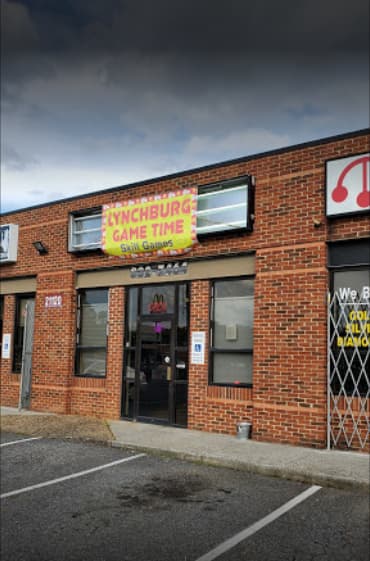 Besides playing skill games online in VA, you can play them physically across locations hosting the skill game gambling devices. As stated, you will find such devices mostly in establishments offering consumer services, such as convenience stores, gas stations, sports bars, truck stops, and restaurants, among other locations. Interesting to note that Virginia has softened its stand on gambling in the state, with two casinos opening their doors, including Hard Rock Bristol Casino and Rivers Casino Portsmouth. So one of the big questions is whether one can play gray machines at a casino. The answer is yes. Some New Jersey and Nevada casinos allow skill game gambling devices on their floor. However, whether the upcoming VA casinos will house skill game machines remains unanswered since they currently operate in a gray area. It's a similar situation to PA skill machine games.
Some of the notable Virginia skill game locations are:
BigValley Skilled & Arcade Games: 141 E Broad St, Waynesboro, VA 22980, US
Lynchburg Game Time Skill Games: 21120 Timberlake Rd Suite D, Lynchburg, VA 24502, US
VA Skill: 1202 Greenville Ave, Staunton, VA 24401, US
Game Garrison VA: 6328 5 Mile Centre Park 412 & 414, Fredericksburg, VA 22407, US
Roll With It: 869 Lynnhaven Pkwy #118, Virginia Beach, VA 23452, US
Just Games Lexington: 29 W Nelson St, Lexington, VA 24450, US
The VR Center: 2012 Apperson Dr, Salem, VA 24153, US
How to Play VA Skill Machine Games
Playing VA skill machine games is similar to playing slots since they are similar in how they function in most aspects. The only difference with skill machine games is that a degree of skill is required to beat them, compared to luck or chance in the slot machines.
If you wish to play the games online, you will identify a sweepstake casino to join and register for an account. After registering, you will access the game lobby to find the skill games, choose one you prefer, read the instructions, match the bet size, and play against a same-level skilled player or the system.
If you wish to play offline, you will walk to a retail venue with the skill game gambling device, buy a card from the cashier or insert coins in the machine, according to the bet size of each spin, to start playing. Once you play against an opponent, you will both be required to place a bet, with the winner claiming everything except a small house fee.
Here is a recap of how to play skill machine games:
Sign up at an online site or visit one of the skill game rooms.
Choose a game you prefer to play.
Go through the game's instructions.
Match the bet size of the game.
Start playing the game using your skill and strategy.
Best VA Skill Games for Winning
Having learned how to play VA skill machine games, we take a look at the popular gray machines you can play to win real money:
Skill Slot Machines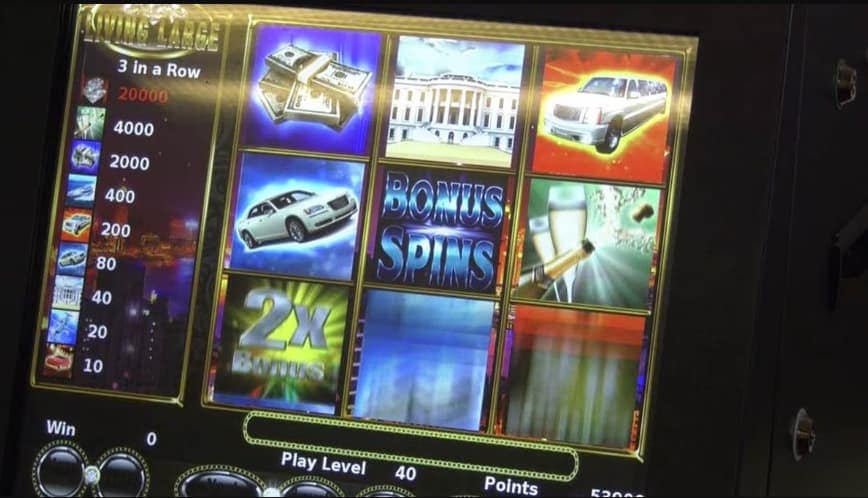 Arguably the most popular selection across many retail stores and online sites hosting skill games. Like regular slot machines, they are easy to play, but you will require some skills and strategies here. Having some control aspect in the skill slot machines gives you a better chance of winning. So, how do you distinguish skill slots and regular ones? Here are the skill components to watch out for in skill slot machines:
Some have a preview of the next spin's outcome and payout.
Hit or miss on select symbols to activate wilds and scatters.
Bonus features requiring you to complete objectives to improve the payout.
Nudges to complete winning combinations after a spin.
High-detailed bonus rounds.
In the bonus rounds, you may have memory games that come in varying formats. Some may have pictures shown before they are flipped, concealed, and scrambled, while others may have flashing colors or dots where you must memorize and replicate the sequence. As with all skill games, you start with the easy level, and as you progress, the level keeps getting difficult. Among the top VA skill slot machines to play are:
Living Large
Queen of Virginia
Pace-O-Matic
Skill Card Games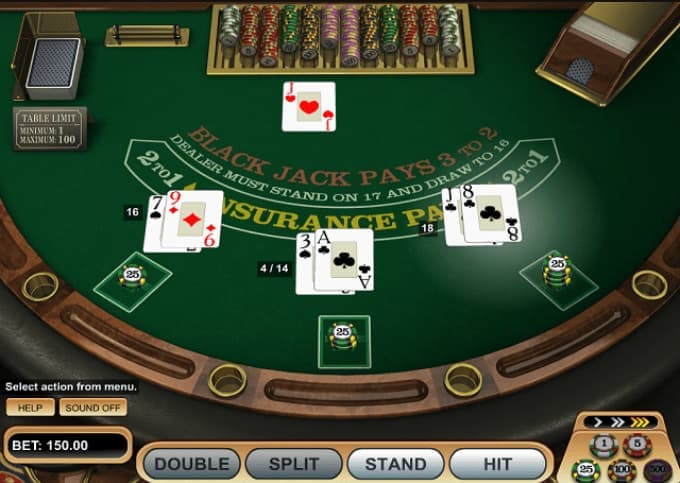 Of the popular card games, Blackjack requires an element of skill. Blackjack is common across VA sweepstakes casinos, allowing online players to try their skills and strategies. But with some luck still involved in the game, why does it pass as a skill game? For the simple reason that you will have multiple decisions to make while playing your hand. While you can hit or stand, you have other options like surrender, double, and split. Any decision you make has an impact on your odds of winning.
The same applies to poker variants like pai gow and draw, classified as real money skill games. While the cards you are dealt with play a massive role, your experience and strategy also improve your chances of winning.
Arcade Skill Games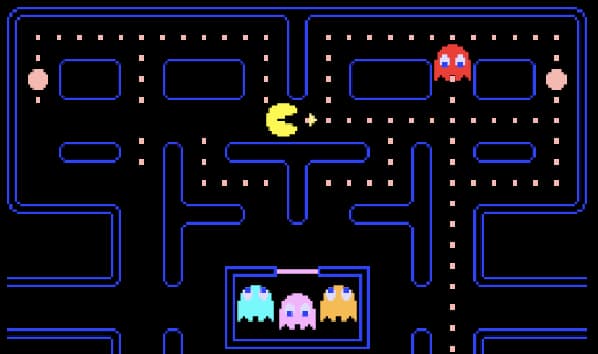 Despite having their prominence in the 70s and 80s, Arcade games are still among the best skill games you can play in Virginia and win real money. You are likely to find them in public spaces like bars and malls. The games are simple, fast-paced, and action-filled, and besides finding them in retail stores, you can find them online at platforms like Skillz.com and PCH Games.
One highlight is that they are interactive and involve one or more operations to achieve a higher score. The challenges on board may include solving puzzles, gathering points, fighting enemies, and shooting your rivals. The common arcade games are Pac-Man, Space Invaders, Back to the Future, Pool PayDay, and Pinball. Bingo games like Bingo Cash, Blackout Bingo, and Bingo Blitz are also growing in popularity and fall under the skill game apps real money category within the arcade genre.
Fish Games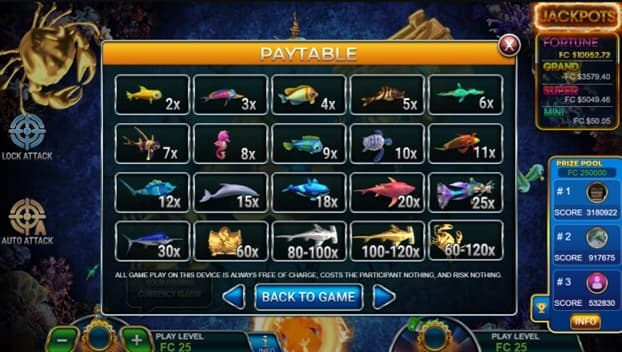 A visit to most of the VA arcades will introduce you to fish games, which are other popular skill games. At the same time, they are available across many social casinos to play for real money.
The game is about shooting fish with different cannons for rewards. The fish are constantly moving, and this is where the skill element comes in fish gambling. You will need to balance your ammunition to hit the target. Again, the fish come in different sizes and values. The smaller the fish, the lower the value, and vice versa.
The highlight is that they have a multiplayer functionality to compete with other players. Some of the headlining fishing games at sweepstakes casinos are Ocean King, Emily's Treasure, and Fishing Kingdom.
Tips to Beat VA Skill Games
Among the many questions raised, the question of how to beat Virginia skill games gets floated a lot. Every player wants to know if they can find Virginia skill game hacks to win at the games, such as Living Large, which is a popular gambling device across Virginia convenience stores, gas stations, and sports bars.
Fortunately, you can try these tricks and hacks on other games and across different states with skill games like PA. While they may not work each time, you are guaranteed additional chances of winning or beating the game. Here are the tips to beat the Living Large game:
Look at the prize viewer on the $0.40 and proceed with the following steps if there is no winner.
Choose the middle tile and spin four times, betting $0.40. The rule here is to stick to the middle tile even if the other tiles are winning.
Increase your wager to $0.80 and pick the top-left tile. On the subsequent spin, select the tile in the top-middle and pick the top-right tile on the third spin.
Decrease your wager amount to $0.40. You will now have a wager of $4.00 for each spin.
Take your bet amount further down to $2.00.
Spin four more times. If there is no win, choose nothing and take the fifth spin. The spin will be a bonus (1x, 2x, or 3x) with a payout between $100 and $240.
Keep making the $2.00 bets with free spins occurring after every five spins, giving a payout of between $300 and $1,200.
Tested Hacks to Win at Virginia Skill Games
Besides the Living Large gambling device, you will find other games like Queen of Virginia with some tested hacks floating around the internet. One highlight of the Queen of Virginia gambling device is that it offers a memory game after losing a spin. The game flashes nine colors, and you have to copy the sequence. Once you complete at least forty (40) rounds, you will have your stake refunded. In summary, you must beat the feature to get your stake back and play for free while keeping all the profits you garner from the winning spins.
As you start, you will have a sequence with a few flashes, with the sequence getting longer for each round. Added to the game are intermissions to break your rhythm, making it difficult to recall your sequence. So, what is the hack? You can try a few techniques to improve your recalling abilities. One common strategy is assigning a consonant sound to each color and making words for each.
Another hack is on Blackjack while counting cards. With the right table, you can assign +1, 0, or -1 values to specific groups while counting cards. For example, you may have a -1 value attached to the picture cards and 10s, a 0 value attached to 7-9, and a +1 value to 2-6. The hack is to keep a running count to know the remaining cards.
As stated, the above hacks do not guarantee that you beat the Virginia skill games 100%; no hack does. But these universal tips might help in improving your chances of winning skill games:
Play skill machine games with high RTP: Games with high RTP have higher chances of winning and giving back more than those with average RTP rates.
Check the pay-to-win machines: Such machine games reveal what the outcome of the next spin will be. Place a bet when the next spin looks favorable for a good payout.
Practice more: Skill games rely more on your skills. The more you practice, the more you sharpen your skills to record wins.
Try alternative skill games: As seen in our guide, you will not only have skill slot games. You can test or hone your skills on other skill games like cards, arcades, boards, and fish games.
Take advantage of bonuses: While there are no online casinos in VA, you can claim the no deposit bonuses at the sweepstakes casinos in VA to try the games without risking your funds.
Have a set budget: Whether playing skill games at a facility or online, have a budget you can spend and one you are willing to lose. Ensure not to get sucked into the sessions and use up all your money.
Virginia Skill Games Legislation Update & Lawsuit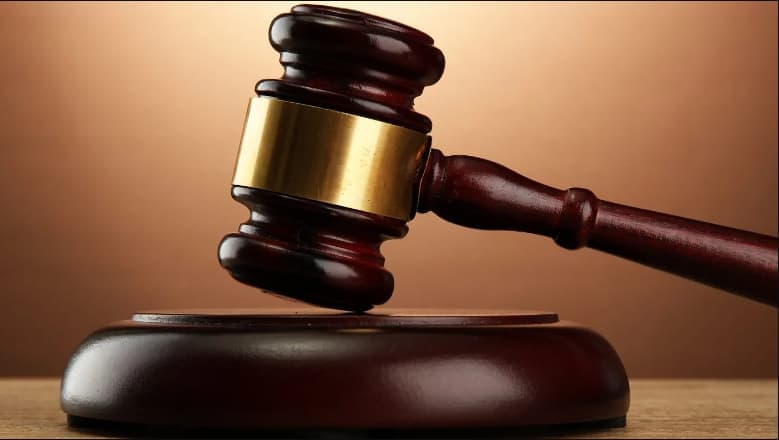 With VA skill games operating in a gray area since July 1, 2021, what is the current legislation? There have been attempts to relegalize the games, but nothing fruitful has come by. Immediately after the move to prohibit skill games, Hermie Sadler filed a lawsuit through attorney Rep. Bill Stanley to challenge the decision. Sadler's family owns the Sadler Brother Oil company and 13 gas and diesel stations, with some offering skill games. The Virginia skill games lawsuit pointed out that the ban on skill games violated small businesses' constitutional rights. Judge Louis Lerner from the Green County Circuit Court would issue an injunction to have the skill games continue to operate temporarily until the case was determined.
But there are two sides to it in the court of public opinion. Skill games supporters argue that if legalized, the games would help curb illegal gambling and offshore casinos operating within the state. At the same time, they argue that legalizing gray machines would help small businesses in their income and generate tax revenue of over $140 million per year. The revenue would see an improvement in infrastructure, public education funding, and support the law enforcement agencies to take on illegal games within the commonwealth. But opposing voices point out that not all the operations offering skill games in the past adhered to the state regulations, which led to the rise of illegal gaming, and thus, they fear a repeat of it.
Legislative Bill
Besides the lawsuit, Del. Terry Kilgore introduced a bill to see the games legalized, governed, and taxed. The bill would also increase the maximum penalty for anyone operating a skill game device in an unregulated location.
The civil penalty would be $50,000 from $25,000. However, the bill did not gather enough support to progress. Speaking to the Associated Press, Del. Kilgore said the bill was 'dead' through the legislative process and doubted the bill would come back. But while Sadler's case remains active, the machines will keep operating until the court case is determined.
FAQ's
Are VA skill games legal?

VA skill games operate in a gray area. The law banned their use from July 1, 2021, but an existing lawsuit blocked the ban from being enforced, leaving the gray machines in an unregulated space.

Can I play Virginia skill games online?

Yes. While online casinos are illegal within the state, you can play skill games at sweepstakes casinos. They are legal within the state, having adopted the no purchase requirement.

How to win at VA skill machines?

Our guide has dived into ways to beat VA skill machines and the hacks you can use to beat popular skill slot games like Living Large and Queen of Virginia. While they do not guarantee 100% winning, they improve the chances of winning.

Do VA skill games pay real money?

VA skill games payout real money should a player beat the skill slot or other games. However, you should ensure to read the instructions of each game to find aspects like the required bet size.

What happened with the VA skill games lawsuit?

With gray machines banned from use as of July 1, 2021, a lawsuit was filed by Hermie Sadler to challenge the decision. The lawsuit led to an injunction blocking the ban from being enforced, allowing the skill game machines to continue operating until the case was determined.

Are games of skill legal to play in VA?

Skill machines were banned from operating as of July 1, 2021. However, an injunction issued by the Green County Circuit Court after a legal challenge by attorney Rep. Bill Stanley saw the commonwealth banned from enforcing the ban until the court reached a decision.

What is classed as a game of skill in Virginia?

A game of skill is a game that requires a player to use their mental ability, skills, strategy, or experience in such a manner that they influence the results of the game. It contrasts with a game of chance where the outcome depends on luck.