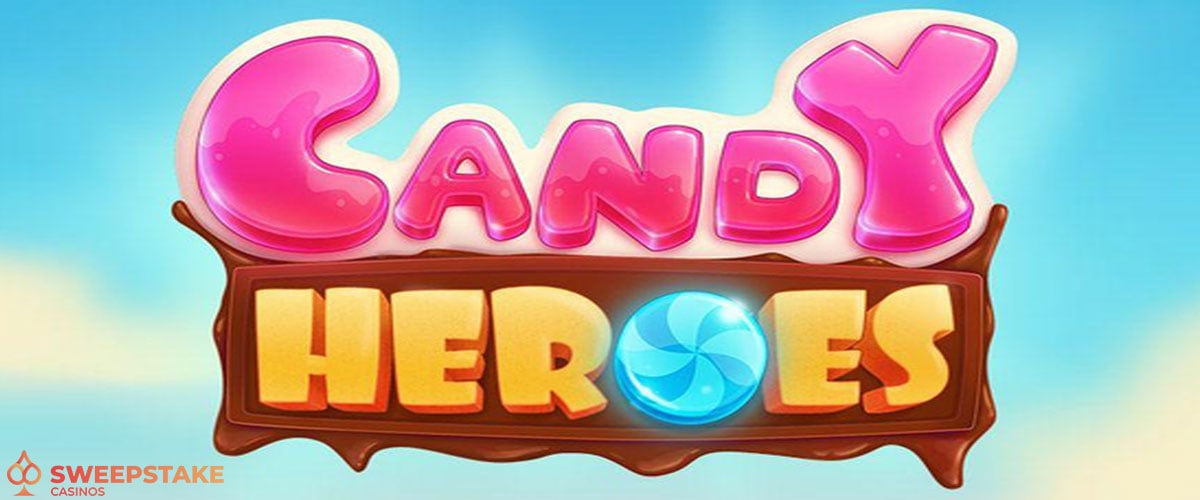 Get ready for an incredible ride through the underwater Candyland of Candy Heroes by NetGame Entertainment. It's a game where you shoot fish in a lively ocean, discover new waters, and hunt down some unique creatures to win big.
In this fish shooting game, you'll be hunting for fish of different sizes that can boost your wins by up to 250x your stake. Along with fishing action, players will encounter nine bonus icons to help them catch fish. These include Rainbow Spark, Honey Barrel, and Banana Boomerang, as well as slot features like Magic Reels and Bonus Wheel. The game also has a Sweet Rush feature, where rare and valuable items appear, with rewards of up to 1000x your stake. And the excitement continues with the addition of four bosses that look like candy monsters. If you capture them, each of them can help you win big.
Candy Heroes is playable on all devices and provides a smooth gameplay experience. You can play it on sweepstakes casinos with as little as 50 coins and aim for the stunning max win of 2000x your stake. Read on to learn how to start this fishing journey and explore all the features it offers.
🎣Candy Heroes Game
🧑‍💻Provider
NetGame Entertainment
👨Number of Players
4 Players (64 Tables)
💵Bet Levels
50 - 100 coins
📈Volatility
Medium
🎁Bonus Features
Multipliers, Rainbow Spark, Banana Boomerang, Swirling Cream, Honey Barrel, Magic Reels, Bonus Wheel, Sweet Rush, Bosses
💰Max Win
2000x
🎰Playable At
TaoFortune, Funrize, No Limit Coins Casino
🎲Similar Games
The Fishing Kingdom, Fish Catch, Emily's Treasure
Casinos to play Candy Heroes Free Online
NetGame has leased its slots and fish games to selected US sweepstakes casinos. These sites support free and real money play with no deposit and daily bonuses. You can use our links to join Funrize, NoLimitCoins, and TaoFortune to play Candy Heroes with free credits on sign-up.
What is the Candy Heroes Game?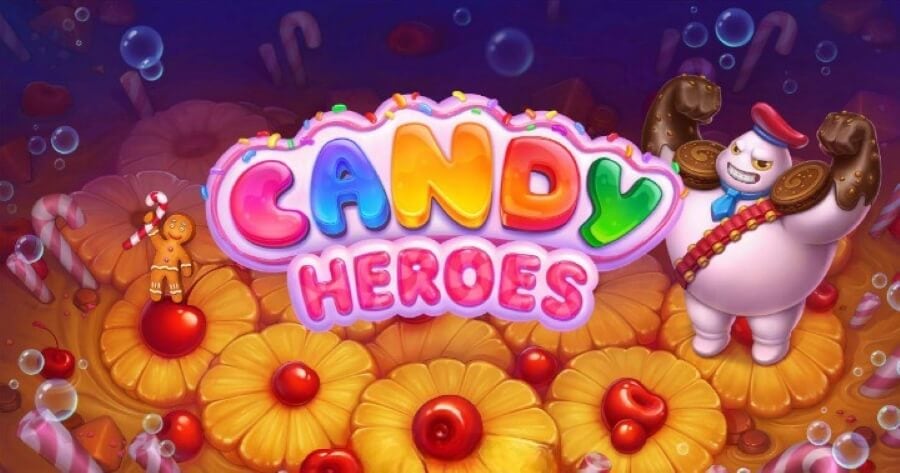 Fish games are tough to miss when considering the exciting genres in the casino business. These games are different as they demand shooting skills rather than spinning reels or selecting paylines. You use a gun to shoot as many fish as possible to get prizes in fishing games. The only thing these games have in common with other casino games is that you can bet money to play them.
Candy Heroes operates in the same way, allowing you to explore the aquatic world. You can interact with its colorful inhabitants through a beautiful interface. But, this time, the underwater views are all created to look like a delicious paradise. You can play in one of many rooms, and each game can feature up to four players at once. Also, you'll have access to nine different bonuses and four boss features, which we'll go over in more depth shortly.
The more you play, the better you get at catching fish, which can lead to bigger payouts. Although playing a fish table game online is simple, you can plan a strategy to win even more rewards.
How to Play the Candy Heroes Fish Game Online
Playing the Candy Heroes fish table online is simple, and you don't need any prior experience to enjoy it. To begin your fishing adventure, you can join social casinos in the US that offer online fish table games, like Funrize or TaoFortune Casino. On these sites, you can enjoy fish shooting for free or play in promotional modes for a chance to win real money.
Simply head to the site's homepage, click the Sign-Up icon, and fill out the registration form to set up an account.
You have to enter your name, email, and password on the Sign-Up form.
You can also register with a single click by choosing the Google or Facebook sign-up options.
Then, mark both boxes indicating terms and age confirmation.
The casino will then send you a verification email to confirm your account, and you can log in.
By doing so, you will collect free SC and GC coins to play the Candy Heroes game for free. However, if you're aiming to win real money, you can activate the promotional mode and earn awards that you can trade for real money.
Candy Heroes Gameplay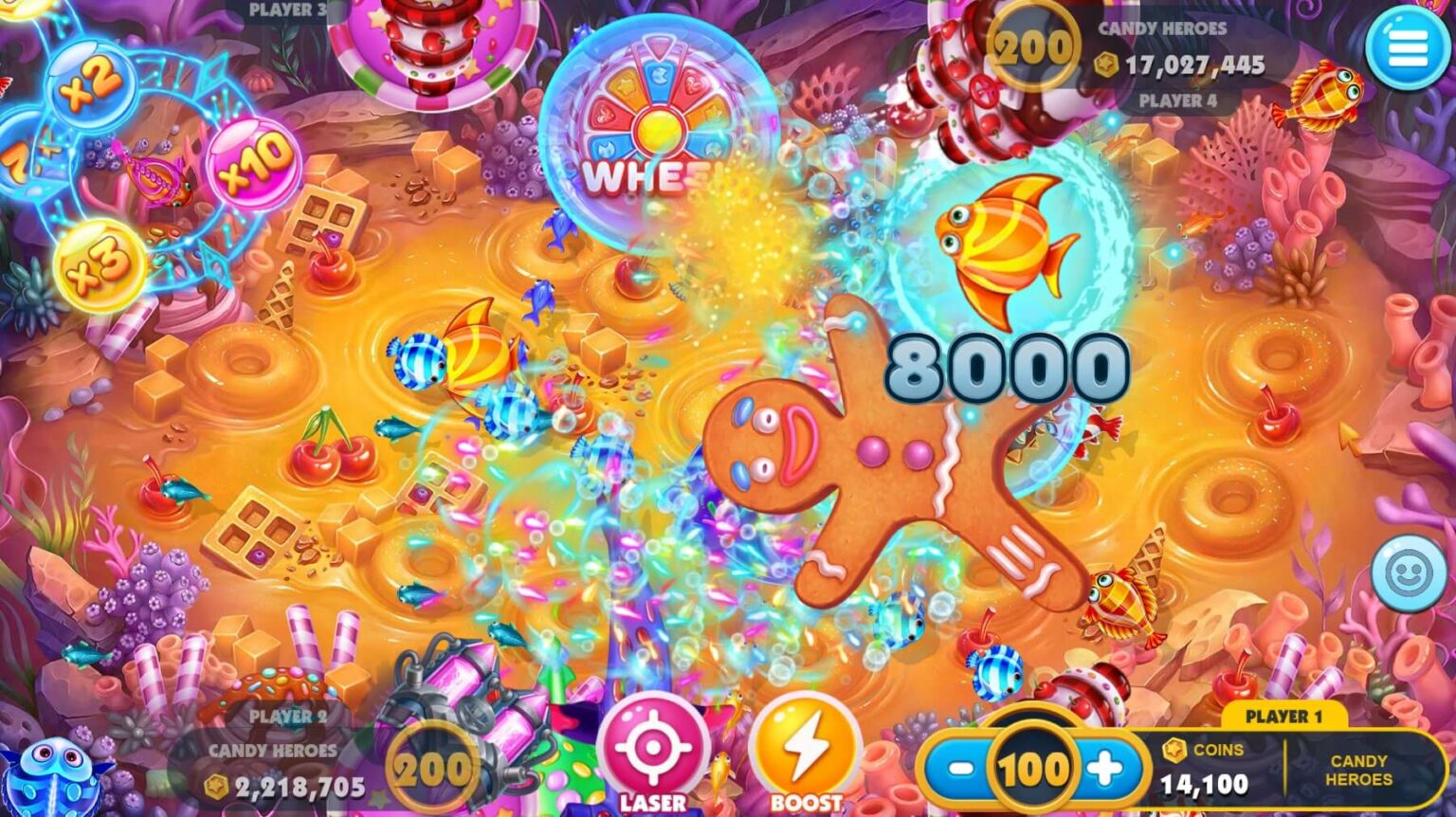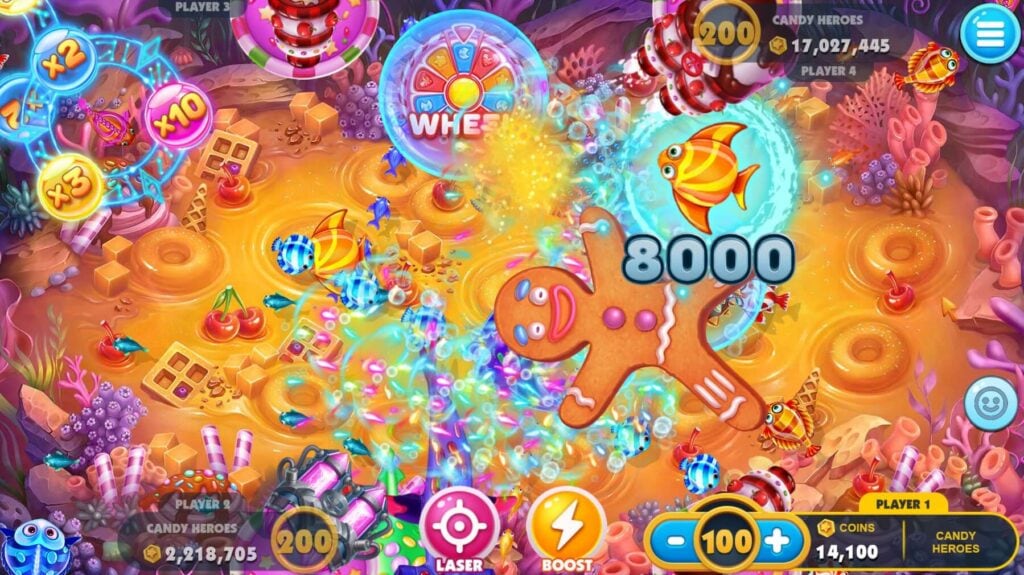 In the Candy Heroes game, you'll find yourself in an attractive underwater world filled with candy-themed elements. You'll encounter a variety of sea creatures and unique icons you may not have seen before. When the game starts, choose the room you want to play in. Then, fish species will begin to arrive from all directions. It signals that it's time to go for some exciting prizes by capturing as many fish as possible.
Before shooting, use the +/- buttons to change your stake from 50 to 100 coins. Then, fire the gun at the swimming fish, and the more fish you capture, the more prizes you'll receive. In this game, you have the option of catching your target with different guns. You can manually click on any fish to capture it or use the Laser Gun. The laser gun locks onto the selected fish and fires continuously until the fish is killed or freed. There is also a Boost feature, which doubles your odds of capturing the target. Remember that this feature is not free and will cost you 2x coins.
Each fish has a different payout, so players will get rewards based on what they shoot and capture. However, multipliers and bonuses provide the best possibilities of winning big.
Candy Heroes Symbols and Payouts

There are around 21 different fish species in the Candy Heroes game. The creator has incorporated both small and big fish, each with its own payout. You'll also see a multiplier fish that swims around with multipliers of 2x, 3x, or 10x. And the best prizes come if you aim for the bonus targets. In short, the rarer, bigger, and more difficult-to-catch fish result in higher payouts.
💵Candy Heroes Symbols and Payouts
Kutubu Rainbowfish & Orange Fish
4x
Oblique-banded Snapper
6x
Gold Fish
8x
Blue Fish & Turtle
10x
Red Candy Fish
15x
Blue Triggerfish
16x
Orange & Yellow Striped Fish
18x
Pink Spots Fish
20x
Small & Big Pink Hawkfish
25x & 60x
Small & Big Sergeant Major Fish
30x & 80x
Small & Big Blue Fish
35x & 100x
Stingray Fish
70x
Puffer Fish
40x
Hammerhead Shark
130x
Manta Ray Fish
50x
Pink & Blue Shark
250x
Candy Heroes Bonus Features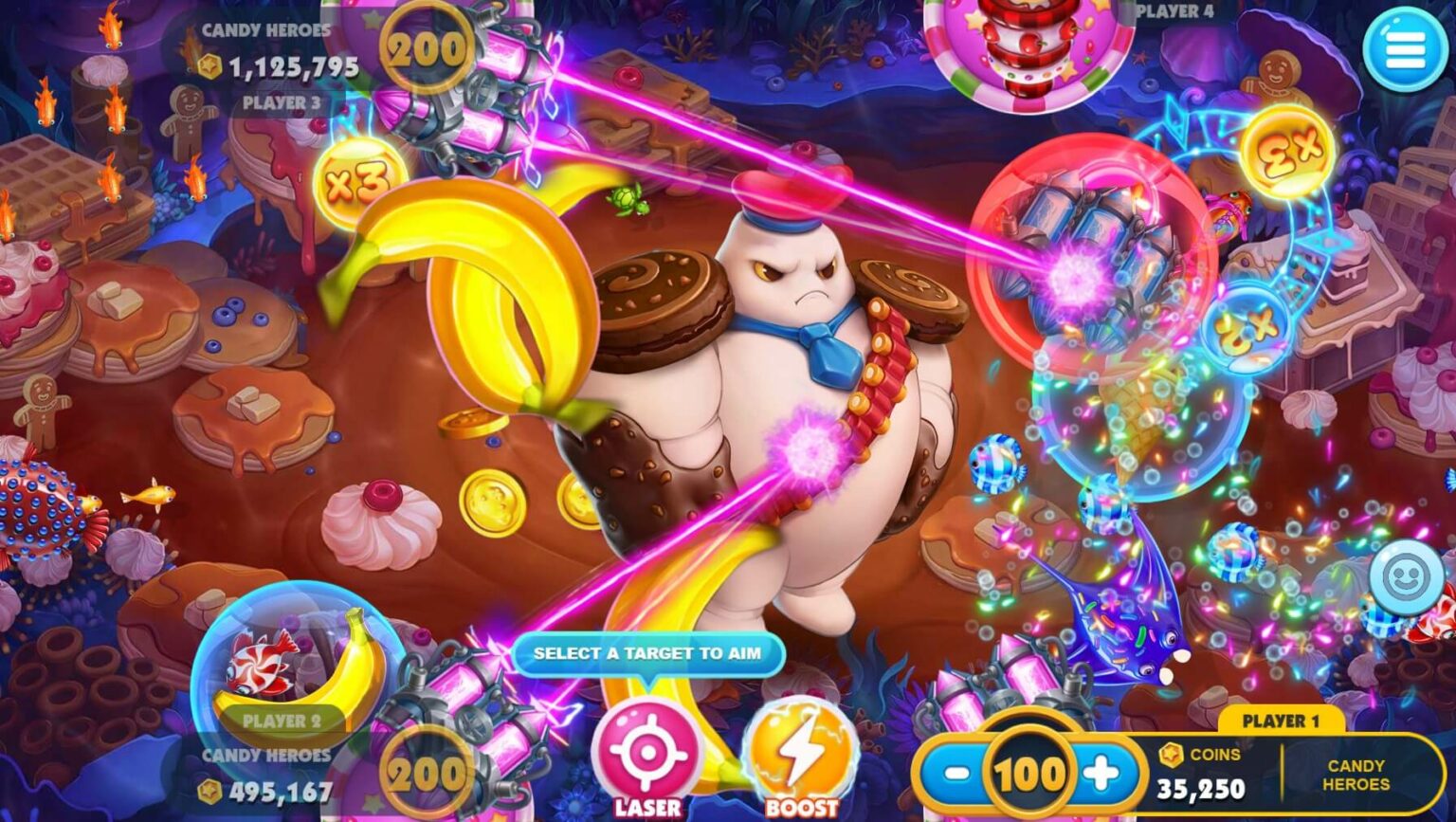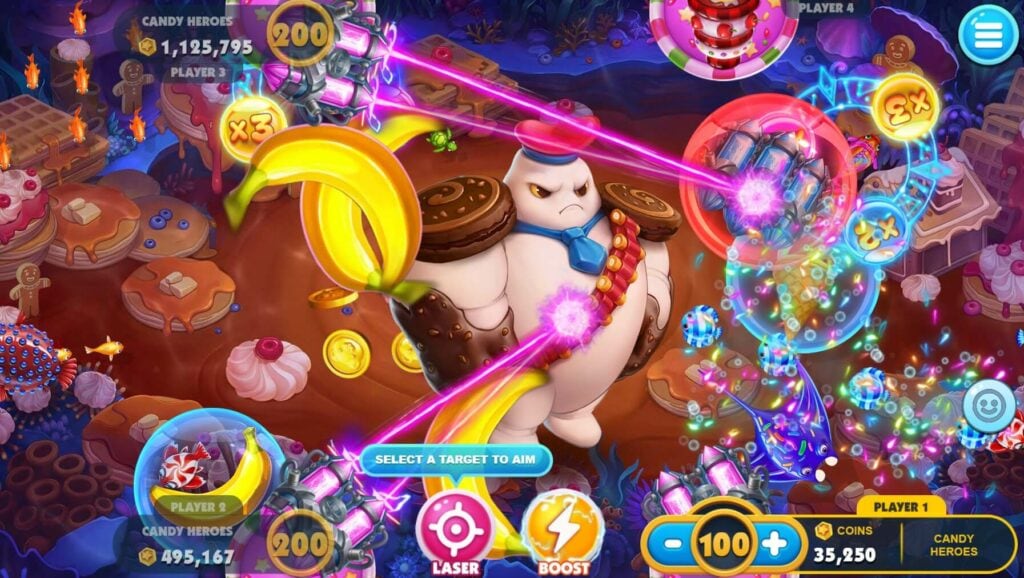 Candy Heroes will treat you with up to 9 in-game bonuses, each with a unique set of rewards to boost winning chances. You'll also face off against candy-like bosses, offering even more benefits and challenges. So, your Candy Heroes adventure can reach new heights of fun and rewards.
Rainbow Spark
Players who successfully target this symbol receive access to the Rainbow Spark gun. They can then pick a direction and unleash rainbow beams in blue, orange, or red colors. Each of these colored beams interacts with objects differently:
Blue Rainbow Spark: Fires a single laser beam with the possibility of 200 to 300 hits.
Orange Rainbow Spark: Fires two beams with 350 to 450 hits.
Red Rainbow Spark: Fires three laser beams with 390 to 600 hits.
Banana Boomerang
This feature gets activated on any hit to banana symbols with different colors. It unlocks the Banana Boomerang, which randomly moves across the screen, hitting every icon in its path. The Blue Banana Boomerang delivers 250 to 400 hits, the Orange 440 to 620 hits, and the Red 630 to 900 hits.
Swirling Cream
In this bonus, your weapon will change into a Swirling Cream gun and work similarly. It also has three symbols in blue, orange, and red, each with one, two, or three bullets that strike every item with hits ranging from 270 to 700.
Honey Barrel
Any hit on a blue, orange, or red honey barrel can activate this feature. These barrels can disclose one, two, or three honey puddles, which explode and burn everything in their range. The honey puddles can deliver 210 to 1200 hits, making it easier to secure bigger winnings.
Magic Reels
Any hit can activate the Magic Reels feature, which is similar to the free spins in slot machines. It offers 1, 2, or 3 magic reel games, with the prize determined by symbol combinations. Along with many slot symbol payouts, the highest possible win in this feature is 1000x if you land three lucky 7s.
Bonus Wheel
Any hit to the lucky wheel can activate a bonus wheel that displays all the possible bonus icons. The smaller circle spins to pick the bonus levels, while the larger one determines which bonus type you'll receive.
Sweet Rush
Sweet Rush is another lucrative bonus feature in the Candy Heroes fish table game. Here, you'll encounter rare and precious candy-shaped symbols such as Bears, Bottles, and Sweet Balls. These delicious sweets can treat you with payouts ranging from 400x to 1000x your stake.
Candy Bosses
You'll often see colorful characters like Marshal Mallow, Jelly Worm, and Gumball Man while playing Candy Heroes. These creatures are hard to capture, but they can bring big prizes if you're lucky enough to do so. Here's what each of these sweet beasts has to offer:
Jelly Worm: Getting it may result in a 1000x payout as the initial award of 100x is multiplied by a random multiplier ranging from 2x to 10x.
Gumball Man: The man with a gumball head sets off a pick'em game. You will receive five bubble picks and can win anywhere from 10x to 250x or even more picks.
Crispy Guy: The Crispy Guy can appear in small or large sizes and has five stages of destruction. Dealing greater damage will result in bigger payouts, possibly reaching up to 400x the bet.
Marshal Mallow: By catching Marshal Mallow, players will get 300x the bet. It also launches a Pink Orb in the center of the screen, targeting three objects to attack and dealing hits ranging from 300 to 500.
Strategies & Tips to Play Candy Heroes Game Online
Fish table games may appear to rely on luck, but skills play a crucial role in the outcome. So, you may wonder if there are any strategies for improving your win chances in Candy Heroes. Although there is no sure strategy to win every time, these tips can improve your odds of winning.
Reserving big bullets for larger fish is a top fishing game-winning strategy because smaller fish don't award as much. Remember that every shot reflects a wager and that the number of bullets required to capture a fish is not set. You may only need to fire one bullet, or you might need to keep firing for a while.
One of the most typical mistakes new players make is failing to keep to their budget. Plan and stick to your budget if you love playing fish tables regularly. Only shoot big fish or bosses if you have enough ammunition. Also, if you find yourself firing without capturing the fish and they are going far away, it's wise to stop shooting to avoid unnecessary waste.
Another typical mistake is to focus only on large fish while forgetting about smaller ones. It's essential not to overlook these smaller fish, as capturing them can assist in keeping your bankroll going. Also, avoid going after hidden fish because they're difficult to catch and may require a lot of shots.
Candy Heroes Review Summary
Candy Heroes by NetGame encourages players to explore Candyland's animated aquatic wonderland. This exciting fish shooting game has many fish species and interesting bonuses like Magic Reels and Banana Boomerang for more fun. I really enjoyed the Sweet Rush feature, which lets you win up to 1000 times the wager from candy-shaped items.
Furthermore, the game offers candy bosses with unique challenges and higher payouts. Overall, this shooter game provides an enjoyable experience with colorful visuals, plenty of features, and the opportunity to win big – up to 2,000 times the bet. So, register at any of the listed sweepstake casinos now to play Candy Heroes tables online for free or real money.