The incredible rise in popularity of sweepstakes online slots and fish games also comes with a new wave of platforms. Smash Sweepstakes is not a sweepstakes casino per se, even though it offers sweepstakes games of chance and games of skill.
Pros
New platform
New games to discover
Community jackpots
Daily free entries
Kickbacks
Cons
No established reputation
Limited number of games
Proprietary games only
Android APK app only
Registrations need to be verified
Not licensed by a government gaming authority
No company name or address
Gamers can register and participate for a chance to win prizes that can be converted into cryptocurrencies or US dollars. However, this and other platforms are rife with caveats for which we want to inform our readers.
Check out our review of Smash Sweepstakes or register to play at verified and trusted sweepstakes casinos like:
Information About Smash Sweepstakes Casino
🎰Smash Sweepstakes Casino
🌐Website
www.smashgamesonline.com
🖥️Service
Gaming System
🎲Games
Slots, Fish Table Games
🎁No Deposit Bonus
$5.00 free play
🤑Promos
$1.00 daily free entry
💵Currencies
US dollar; crypto
📱Mobile Access?
✅Yes (Android APK)
🤝Sister Sites
CryptoSlots Games
📜Meets Sweepstakes Legitimacy Criteria?
❌No
🇺🇸 Available in
USA, Canada, International
💳Payments
✅Yes
How Smash Sweepstakes Casino Works
Established sweepstakes casinos provide their own online platform where players can register and play games of chance directly.
Smash Sweepstakes, like other similar newly-emerging providers, doesn't have a ready-to-play platform but you can play for a chance to win money nevertheless.
Smash Sweepstakes offers around 40 games, most of which are slots, alongside a decent number of fish games and some table games. The platform is available on mobile and at land-based locations around the country.
Similar sweepstakes apps/platforms, like Vegas X, Fire Kirin and Panda Master do offer PC downloads of the casino's app, but Smash Sweepstakes doesn't, making it mobile-only. That is, unless you have Windows 11 and are willing to install the said Android app on your computer.
How to Set Up an Smash Casino Account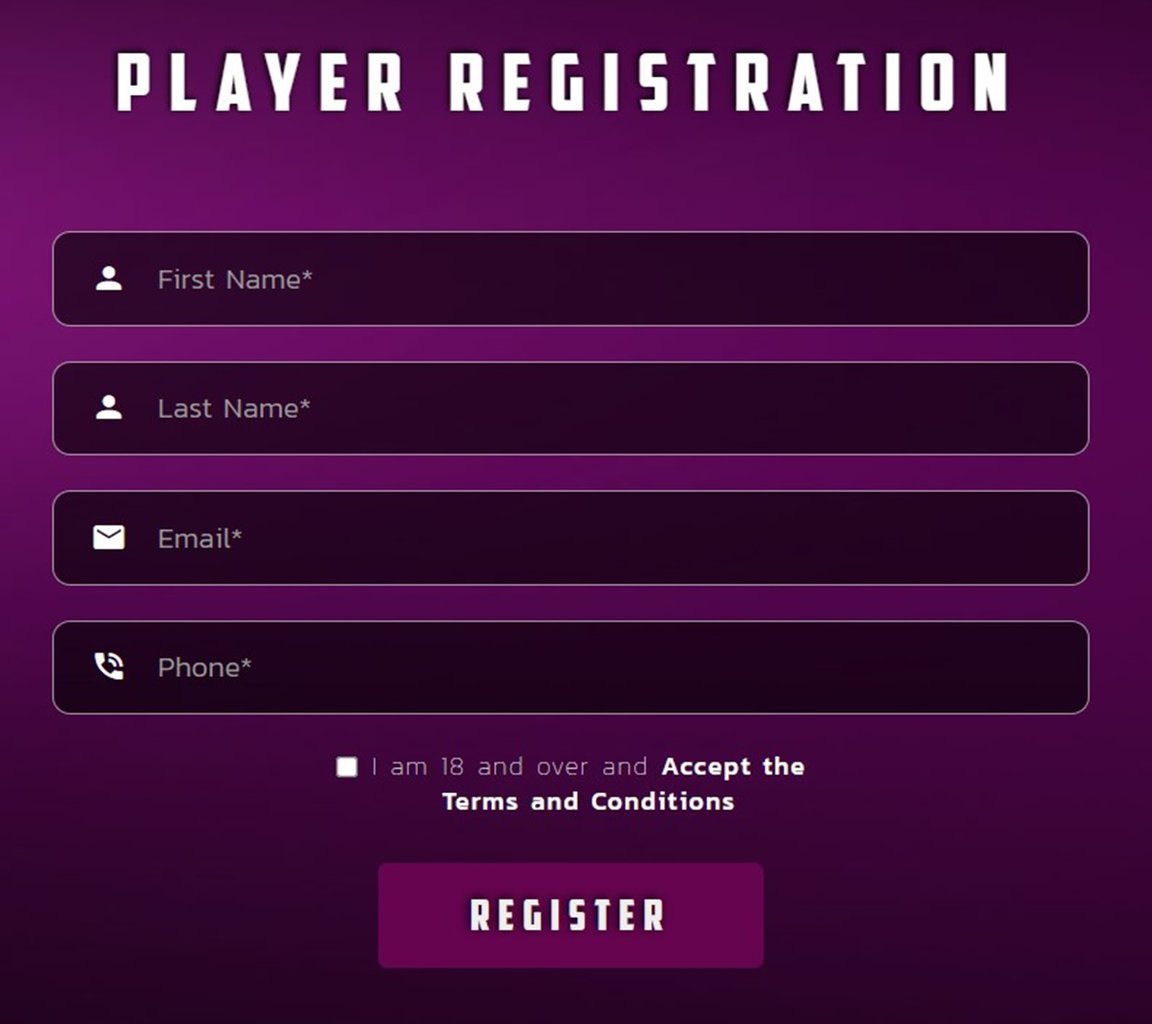 Registering an account doesn't require too much information, but the drawback is there is a waiting period to have your account approved. Smash Sweepstakes is available to players who are at least 18 years of age.
In order to access the proprietary slot and fish games on Smash Sweepstakes, players need to register via the website with their email address and download the mobile app. However, it is impossible to start playing before the operator gets the account approved.
Once you press the "Register" button after filling in your details, you should expect a return email. Make sure to check your spam folder because emails might end up there! With submitting the form you should be able to download the app from the home page or the player registration page.
According to the Smash Games website, registering and downloading the app prompts the system to validate your registration request by sending you a username and password.
Smash Sweepstakes App Download
We mentioned above that you can download the mobile app from two locations on the website. This brings us to the first serious caveat to using this provider of sweepstakes games!
First off, downloading the app from the registration page doesn't seem possible even if you fill out the form to create an account.
On the other hand, it is possible to download the app from the homepage, which sends the visitor to a web domain with a racy banner – seemingly part of the same company, according to the graphic design and gorilla sign.
The problem with downloading the Smash Sweepstakes app is that you can't download the same from the official Apple App Store or Google Play Store.
Both the Android and iOS apps sit on web domains and subdomains that have nothing to do with the respective app stores or the official Smash website. This detail alone makes the platform dubious for online play.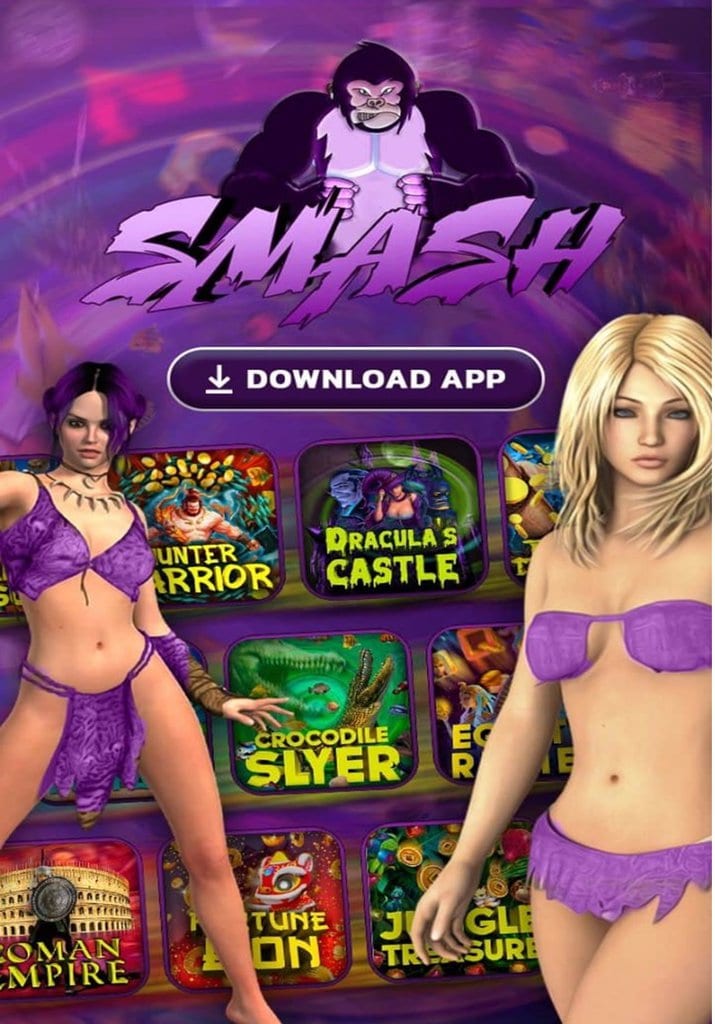 If your operating system is Android, the device will download an APK, which is like an installation package that you need to run on your phone.
Potential customers who are using an iPhone, the device will warn you that the file is a "configuration profile," which is dodgy to say the least.
Our takeaway for the Smash Sweepstakes app is that downloading a sweepstakes casino app should be straightforward and from the respective Apple or Google stores.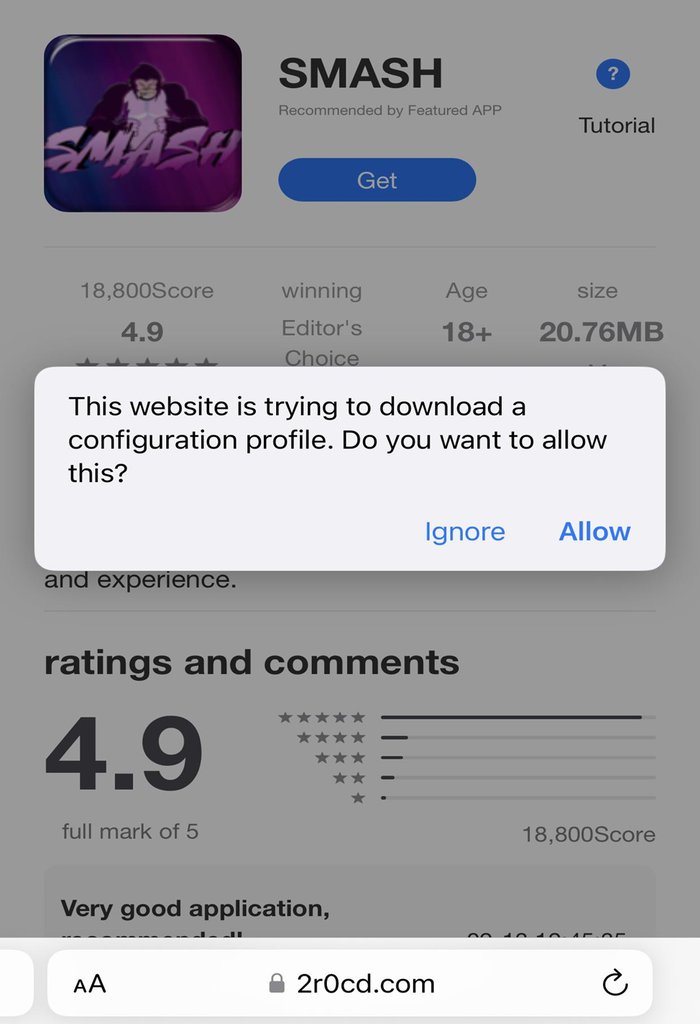 Smash Free Sweeps No Deposit Bonus
The official Smash website doesn't say anything about there being a no deposit bonus, however, the company does offer one when signing up through sweeps casino aggregators or by downloading the app.
One such aggregator is Crypto Slots Games, a Curacao-government licensed sweepstakes platform, which offers a free $5.00 initiation bonus. The bonus is, however, conditioned with a minimum withdrawal balance of $25.00 if the player reaps winnings arising from the bonus amount above.
Smash Sweepstakes Casino Promo Codes & Bonuses
Unfortunately, Smash Sweepstakes Casino doesn't make a mention of bonuses that you can claim. On the other hand, most of the online slots found on the platform offer in-game bonuses and junctures. The latter are levels that players can reach while playing, where each level brings a notable set of improvements to the payout potential.
With that said, Smash Casino doesn't require promo codes. Those of our readers who might dare register and download the app for online play are certainly going to utilize the free $5.00 initiation bonus from Crypto Slots Games or similar aggregators, as well as additional bonuses may be available there.
Smash Sweepstakes Games
We can gladly say that this sweepstakes casino platform has at least made navigating the otherwise attractive app easy and straightforward. Players can select from around 40 games spread across three categories.
Sweepstakes Slots
Smash Sweepstakes Casino certainly has a catalog of 17 slot games. Only a part of these correspond in quality to the norm set by proven iGaming providers.
The majority of the games offer the standard layout of three rows and five reels, however, there is no lack of bonus features and themes.
Players will find various boosters and reel modifiers, like expanding wilds and win multipliers. Titles that appear interesting are Roman Empire, Lucky Pot of Gold and Aladdin's World.
Fishing Table Games
Games of skill aficionados can have fun with a solid collection of twelve games. Smash Sweepstakes offers different themes or worlds, most of which do involve hunting fish and other forms of marine life.
The rest are based on crystals, phantasmagoric monsters and dragons. In summary, the platform brings engaging gameplay, animation and bonuses – all of which makes the table fish game segment popular.
Some of the more exciting titles include Lucky Frog, Jackpot Treasure and Golden Whale. In conclusion, each game poses a fun challenge to tackle.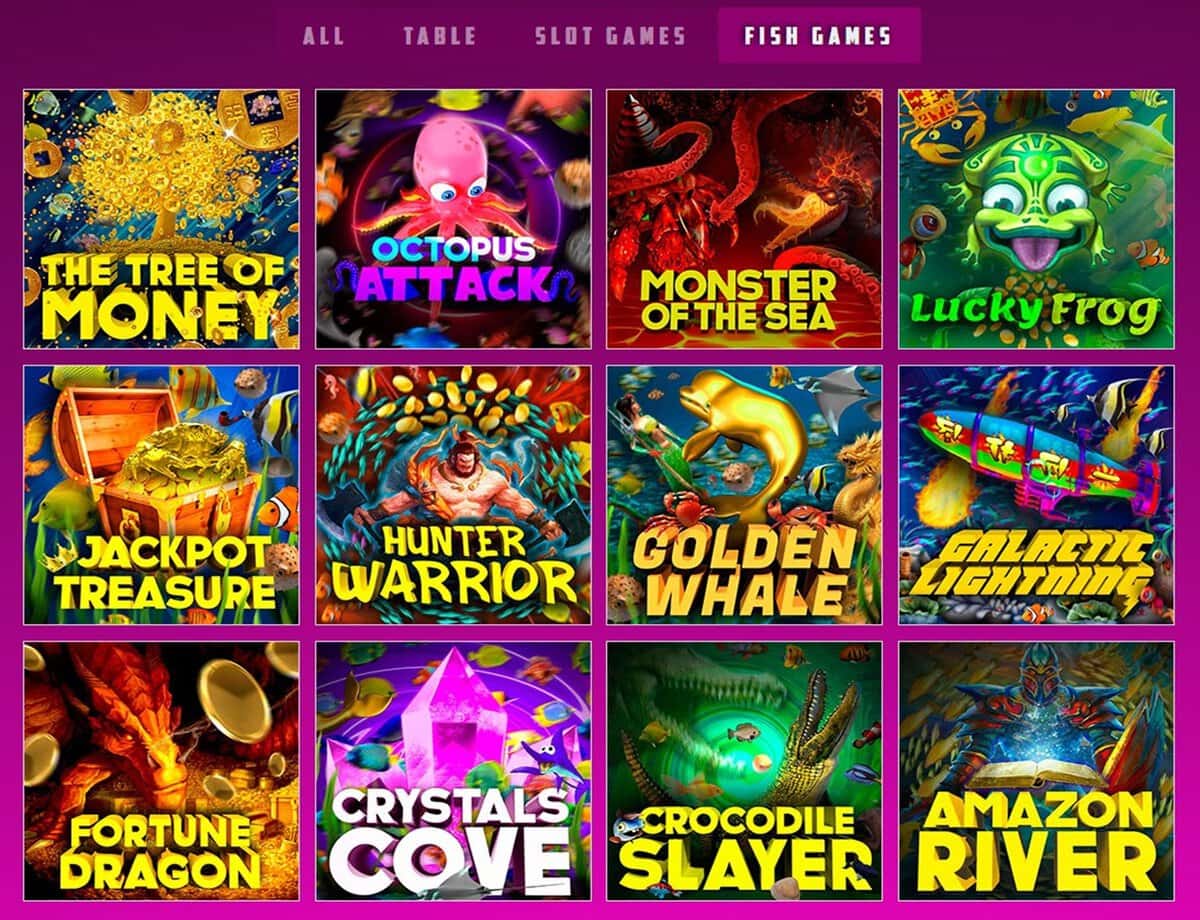 Casino Table Games
Classical card and table games are the weakest link on Smash Sweepstakes. If you are looking for poker or blackjack we'll be sorry to disappoint you. On the other hand, the platform offers a single option for Super Keno and Super Bingo.
How to Add Money at Smash Sweepstakes Casino
The sweeps casino at hand relies on CashApp, which is a legitimate app for transacting between devices and users. Registered players can use both cryptocurrencies and fiat currency to purchase coins on the Smash Sweepstakes platform.
To get a CashApp account you need to enter your phone and email, verify by copying the code that'd been sent to you and then proceed to enter your bank account details. Players who don't want to list their bank account can deposit funds from associated retailers.
Players can rely on a low minimum for deposits. New customers can get 25% more when depositing in crypto while regular currency deposits require $10.00 or more.
Smash Sweepstakes Games Payouts
The collection of sweeps games at hand are available via a standalone app, sweepstakes gaming platforms online and physical locations. The rules for payouts found on such platforms state that the low minimum withdrawal is $10.00 for US dollars and Ethereum, and $25.00 in the Bitcoin equivalent.
Smash Sweepstakes doesn't place daily redemption limits and accepts deposits and withdrawals 365 days of the week. With regard to its KYC policy, the player needs to furnish a phone number and a photo ID.
Also required during cashout is your CashApp $Cashtag – a unique identifier of your account. As usual, if you are planning to play and redeem winnings from here, it is best to make sure the name on your phone number, address and photo ID are the same.
Is Smash Sweepstakes Casino Legit?
In spite of the glaring red flags such as the unusual app download process and unavailability of a ready-to-play PC platform, Smash Sweepstakes does have customers across the US and is offered in land-based sweepstakes parlors.
Whether or not the operator is legit we can conclude through a simple checklist that was passed by many of the fully legit sweeps casinos on our website:
Company name and address?
Customer support?
Easy registration?
Variety of game providers?
More than 30 games?
Variety of promos and bonuses?
Unfortunately, at the present moment, Smash doesn't check any of these, so we can conclude that the company is yet to build up its reputation and legitimacy.
Ratings & Alternatives
Smash Sweepstakes seems to have an interesting collection of games in a similar vein to Fire Kirin, Vegas Strip, Riversweeps and the such. Its strong side are 12 fish table games, which require a mix of skill and luck in order to land winnings. Nevertheless, this operator is not the most welcoming place where you can play sweepstakes casino games.
Thankfully, sweeps casino players can find a respectable number of venues that have been on the market for at least a few years and which clear all the hurdles towards being fully legit and reputable. So it is highly recommended to check out our list of trusted casinos and their ratings when choosing your next adventure.