Gemini is a sweepstakes gaming system with 30+ games, including slots, fish, and racing games. It operates similarly to other gaming systems like Mega Win, Fire Kirin, and Orion Stars, where you will create a Gemini account through a third-party agent. In its case, you can access the Gemini system through a browser or an app at SugarSweeps or Redluck Rewards. Provided you are at least 18 years of age and in all states except Washington and Idaho, you can play either of the games to win real cash prizes. Your first-time deposit through SugarSweeps adds 30 free play credits to your Gemini account!
Pros
App version available
Slots and fish games
Playable in 48 states
Cons
Available through shady 3rd party agents
Untested games
Apk file format for the app
Unclear legal status
No existing player bonuses
No social media pages
But the Gemini sweepstakes platform is not one that you should play on. It is a system filled with red flags, making it another dodgy platform to avoid. There is a lot to question from its untested and possibly manipulated games, its legal status, the third-party model adopted, and the apk file format for downloading the app.
You do not wish to risk your information or money on such a shady sweepstakes system when there are better platforms. With a host of bonus deals, a wide range of fair and tested games, top-notch security, and great legal standing, here is our list of the recommended sweepstakes sites:
Information About Gemini Sweepstakes Casino
Like other shady operators like Orion Stars, VBlink, and Ultra Panda, the information on the Gemini sweepstakes system remains limited. For legitimacy reasons, I always want to discover more about the parent company and other vital details before trying a new platform. But as you would have it, there is no online post or source with such information, which is a red flag.
What is readily available is that Gemini offers 30+ slots, fish games, and a few roulette and racing games to play on your desktop or a dedicated app. The top options include Aztec Emerald, Big Panda, Golden Buddha, Wild Shark, Book of Fortune, and Magic Dolphin.
🎰Gemini Sweepstakes
🌐Website
https://gemini777.io
🖥️Service
Gaming System
🎲Games
30+ slots, fish games, roulette, and racing games
🎁No Deposit Bonus
N/A
🤑Promos
30 free play credits after a $30+ deposit at SugarSweeps
💵Currencies
Virtual credits
📱Mobile Access?
✅Yes
🤝Sister Sites
Fire Kirin, E Game, VBlink, Ultra Panda, Orion Stars, and Game Vault
📜Meets Sweepstakes Legitimacy Criteria?
❌No
🇺🇸 Available in
All states except Washington and Idaho
💳Payments
Cash App, Bitcoin, Apple Pay, Google Pay, and Visa/MasterCard
How Gemini Sweepstakes Works
Gemini Sweepstakes is a gaming system that slightly differs from the usual reputable casinos like WOW Vegas, Fortune Coins, or Stake.us sweeps casinos. Instead of dealing directly with a player, you will have to go through 3rd party agents to sign up, get login details, and download an app to access the games. These agents will be responsible for all bonus deals, transactions, and customer service.
But it shares a few similarities to legal sweepstakes, like using virtual credits/coins to play and win prizes. However, the virtual credits (read gold coins and sweeps coins) will be awarded via 3rd party agents. From there, you can play and redeem prizes, mostly at the rate of 1 SC to 1 USD. But again, the reason I would not recommend the platform is that such information is nonexistent.
How to Set Up a Gemini Sweepstakes Account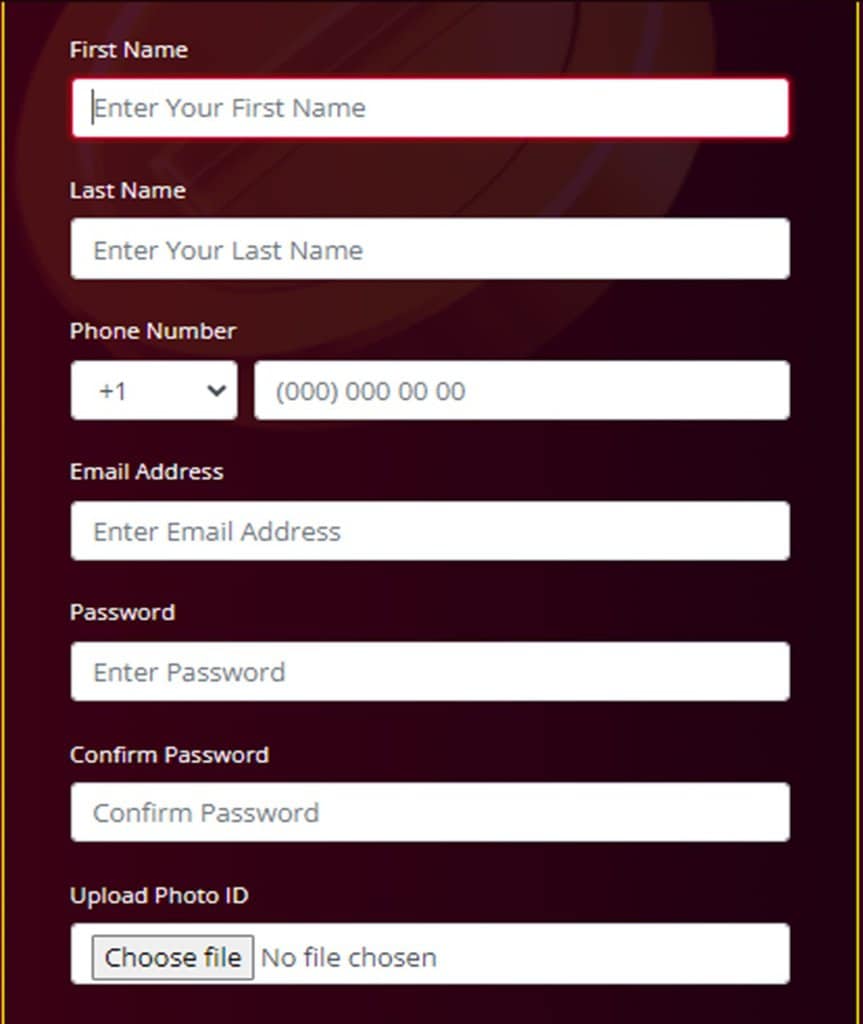 You can only set up a Gemini account through a third-party agent, in our case, SugarSweeps. After setting up the account, you will have your details sent for logging into the Gemini sweepstakes system through the website or dedicated app. Here is how to register at SugarSweeps:
Head over to www.sugarsweeps.com
Click 'Register' on the main page to access the registration form.
Enter your first and last name, phone number, email address, password, and complete captcha to ensure you are human and not a bot.
You will also need to upload your photo ID for verification.
Finish the Gemini account setup process.
Once done, you will receive a message with the login details to use while signing into your Gemini account. Immediately after signing up at a sweeps site, I usually expect a no deposit bonus to follow. Unfortunately, I found none, another reason for my thumbs down.
Gemini Sweepstakes App Download
Mobile gaming is thrilling to many, even more so if you can access an app. The app version is fast becoming a 'must-have' asset on any gambling platform, and Gemini is one gaming system trying to match the demand but in a shady manner.
Do not waste your time searching the Google Play Store (Android) or the App Store (iOS) for the Gemini app. You will not find one. Instead, you will find tons of APK files on mushrooming sites. Whatever you do, avoid downloading such files, as most of them have malware, risking your device.
No legit app would require you to 'allow installation from unknown sources' or disable Google Play Protect. It is not worth it, and I do not recommend downloading the Gemini app.
Gemini Sweepstakes No Deposit Bonus
Any legit sweepstakes site will have no deposit bonus deals to comply with the no purchase necessary requirement. The requirement is to ensure players are awarded free coins to play and win real cash prizes with no deposit.
Usually, on such dodgy sites, you find at least one no deposit bonus awarded through the 3rd party agents. However, that is not the case with SugarSweeps or Redluck Rewards, which do not offer any no deposit bonuses.
Gemini Sweepstakes Promo Codes & Bonuses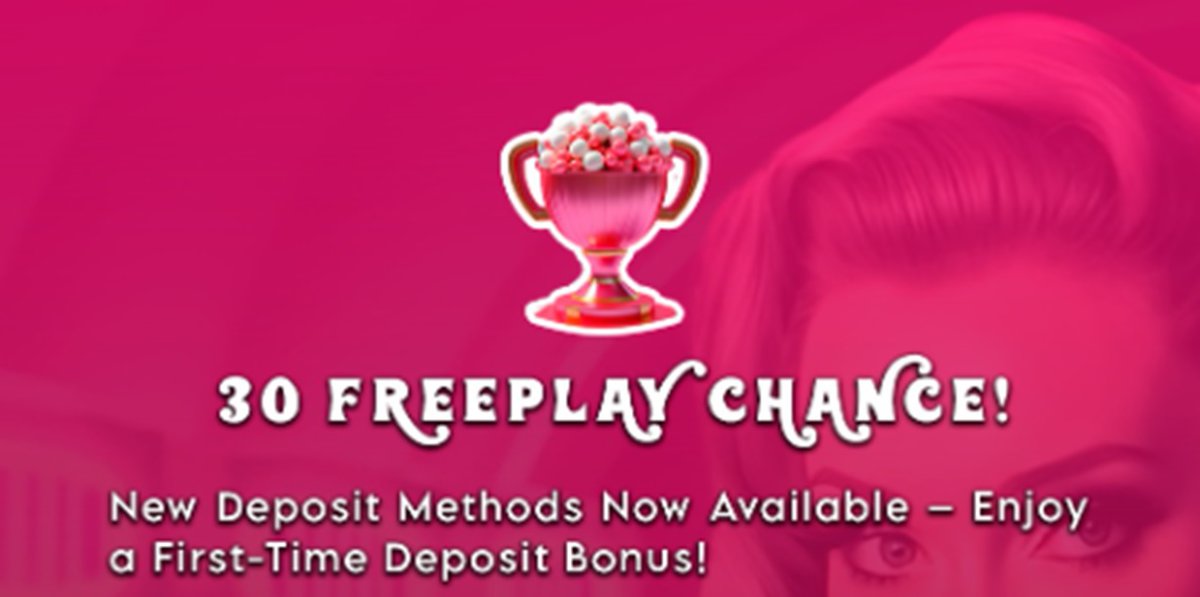 Look away if you want daily login bonuses, mail-in request bonuses, social media giveaways, or VIP bonuses. As mentioned, Gemini is another dodgy operator with limited to no bonus deals. Even through third-party agents, the stance does not change. The only bonus deal you can claim is a welcome bonus after the first deposit through SugarSweeps.
Once you register an account and verify your identity and source for payments, you will have free play credits awarded. SugarSweeps awards 30 free play credits for players who make a $30 or more first-time deposit on their accounts.
Gemini Sweepstakes Games
The gaming library at Gemini Casino consists of 30+ games, including a selection of slots, fish games, roulette, and racing games. With dodgy operators, these games are mostly built in-house or replicated to seem legit. In short, they have no proof for fairness testing or important information on RTP or volatility.
Navigating through the system is not complicated, and I will give them that. You will have your credit balance and profile info at the top, game selections from the left, and game menus at the bottom.
Slots

Should your interest be in spinning the reels, Gemini features a few low-budget slots you can play. While they follow similar rules to other top slots, they do not match them in aspects like innovative features, paylines, and other mechanics like RTP. However, you can expect the usual gamble, multipliers, free spins, and jackpot features. Below are my picks of the popular slots at Gemini:
Aztec Emerald
Book of Fortune
Star Rising
Speed King
Lucky Wheels
All Ways Joker
Fish Games

Credit goes to the fish game collection at Gemini. Fish games are mostly linked with these types of operators, which is one area in which they get a good score. Your task is to shoot at moving fish for prizes. The more you shoot, the more you win. Going through the game's rules ensures that you understand the value of each fish, enabling you to maximize profits. Among the top fish games to enjoy the action are:
Magic Dolphin
Blue Dolphin
Wild Shark
Other Games
Gemini also offers a few keno, roulette, and racing games on its platform. Gemini also claims to provide sports betting options, but I found none. The racing games advertised are horse racing and greyhounds.
How to Add Money at Gemini Sweepstakes Casino

Transacting at Gemini will involve you using third-party agents. Fortunately, SugarSweeps makes the process straightforward, albeit with some drawbacks.
SugarSweeps supports several banking options, including Bitcoin and Cash App. The latter has no great track record, especially on gambling platforms, for its non-reversible aspect, making the transactions susceptible to fraud. The Bitcoin aspect of enabling anonymous transactions can also be a blessing in disguise for such shady operators to scam you.
However, SugarSweeps allows other options, including Visa/MasterCard, Apple Pay, and Google Pay, to add money to your verified Gemini account. To qualify for the first deposit bonus at Gemini, you must deposit $30 or more. Below is the procedure for depositing at Gemini through SugarSweeps:
Log into your SugarSweeps account.
Click the 'Transfer' button.
Choose Gemini as your gaming system.
Enter your game username and amount to deposit, and complete the captcha.
Click 'Transfer Now' to send funds to your account.
Gemini Sweepstakes Payouts
Redeeming your credits for cash will also be straightforward through SugarSweeps. The drawback is that information on the minimum redemption credits, the value of credits in USD, or the transactional limits is missing from the platform. But the redemption process is a bit similar to the deposit one and is as follows:
Log into your SugarSweeps account.
Click the 'Redeem' button.
Choose Gemini as your gaming system.
Enter your game username and amount to redeem, and complete the captcha.
Click 'Redeem Now' to receive funds in your account.
Is Gemini Sweepstakes Casino Legit?
Gemini Sweepstakes is not a legal platform. The model they operate in is not approved under the US sweepstakes gambling laws. It is one of the reasons to cast doubt on its legitimacy. Dealing with a third-party agent who influences aspects like transactions is not a road I recommend you follow.
In addition, Gemini features a game library filled with untested games that are easy to manipulate, uses options like Cash App with a non-reversible aspect, thus promoting scam operations, and lacks parent company information and bonus deals to offer virtual credits.
Gemini Sweepstakes Ratings & Alternatives
Gemini is not a platform you would prefer to play on. The US gambling market is extensive, with better options that are legit. These sites offer plenty of no-deposit bonuses, licensed and verified games, have a solid social media presence on Facebook, Instagram, or X (formerly Twitter), and provide generous information on banking.
Here is our pick for the best alternative sweepstakes sites in the US: