Unfortunately, you are a little late! Galaxy Fortunes online casino shut its virtual doors in November 2022 and is officially closed. However, that is probably for the best as they have untested games and questionable legal status, and you can only access their games from shady 3rd party sites that, in many cases, are a straight-up scam!
Cons
Dodgy operations
Casino closed
If you are looking for a safe and legit real money sweepstakes casino experience, we recommend WOW Vegas, which features 300 + games from licensed providers like Pragmatic Play and Betsoft. Create an account here and get $4.5 for free + a 200% first purchase bonus!
If you are still curious about Galaxy Fortunes, keep reading our review to find out the issues with this sweepstakes casino, how they used to operate, and the different bonuses they used to offer.
Galaxy Fortunes Issues and Concerns
The official Galaxy Fortunes online casino website says it has been shut down since November 2022. But their Facebook page is still advertising their games and is pushing players to download their shady APK file.
Galaxy Fortunes licenses its 40 + slots and keno games to 3rd party sites. Galaxy Fortunes has no control over these 3rd party vendors and will not help you if they turn out to be a scam. It appears Galaxy Fortunes does not do any due diligence on who it licenses its games to. Another big problem is that the games are untested. You won't find any verified RTPs anywhere, and there is a non-zero chance they are rigged!
Galaxy Fortunes Info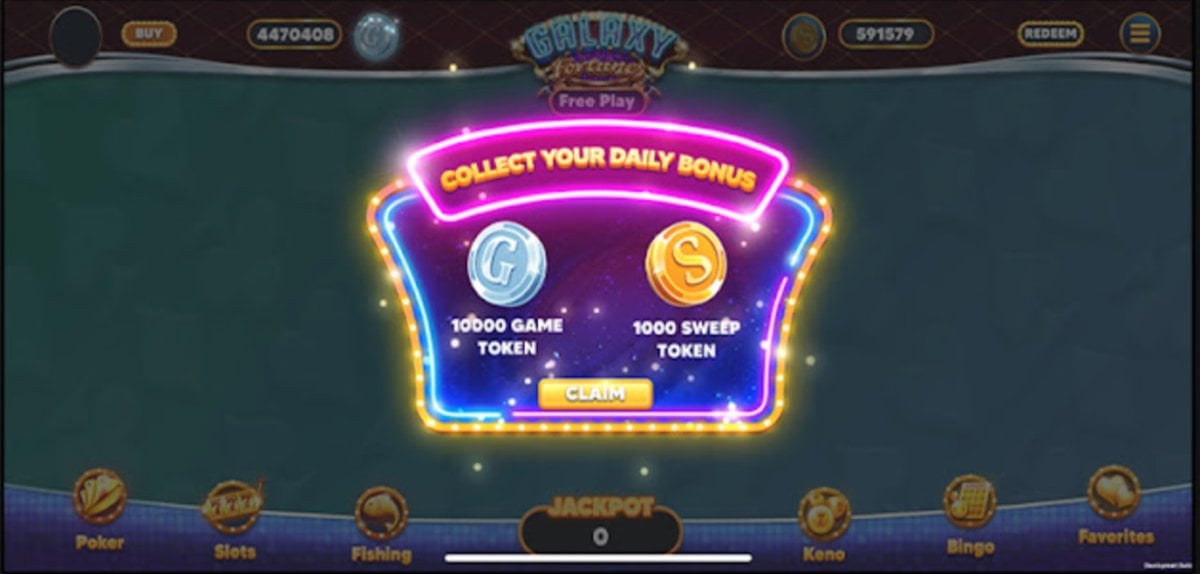 Galaxy Fortunes is a defunct sweepstakes casino that shut down in November 2022. Prior to shutting down, they licensed their 40 + slots and keno games, which are built in-house to sweepstakes sites. These casino games are completely untested and do not have published RTPs.
Prior to closing, you could win real money at Galaxy Fortunes. It was available in all US states except Idaho and Washington and accepted players who were 18 years or older. They mentioned a sign-up bonus and daily sign-in promo, but we couldn't find any specific information about these bonus offers.
🎰Galaxy Fortunes Casino
🌐Website
www.galaxyfortunes.com
🎲Games
40 + slots and keno games
🇺🇸 Availability
All US states except Washington and Idaho
🤑Real Money Gambling
✅Yes
📱Mobile App
✅Yes, for Android users, available via APK file
💳Payment Methods
PayPal, Skrill, Bank Transfer, Visa, Mastercard
💵Min Deposit
$10
☎️Customer Support
Email, Facebook, Instagram
Galaxy Fortunes No Deposit Bonus & Promo Codes
There is no information about Galaxy Fortunes' no deposit bonus and promo codes. Prior to shutting down their sweeps casino, they mentioned there was a sign-up and daily login bonus, but they didn't reveal the size of the sweepstakes bonus or any of the terms or conditions, which is a little odd.
Galaxy Fortunes Online Casino Software and Games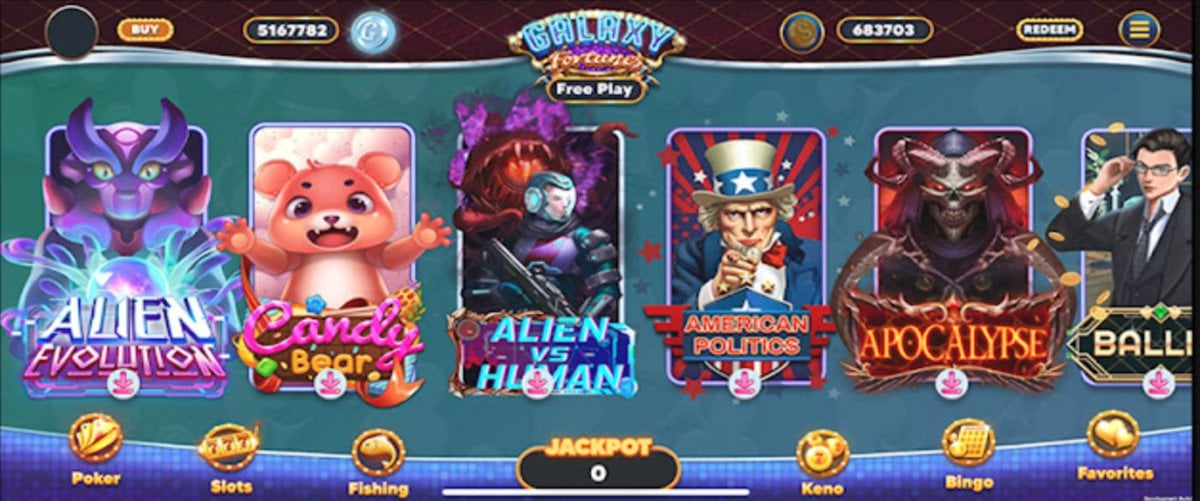 Galaxy Fortunes has 40 + online slots and keno games. They have produced these casino games in-house. Galaxy Fortunes is not a licensed game developer, and none of their games have verified RTPs or have been inspected by independent testers.
The games are low budget. They look like slots you would find at a boring social casino. It is not surprising that they have a 1.8-star rating on Facebook. These are Galaxy Fortune's top 3 most popular games:
1. Pizza Monster
If you enjoy a slice or two of pizza every now and again, this is the slot for you! This 5 reel fun slot features some catchy Italian music and all of your favorite pizza toppings. The symbols include mushrooms, cheese, and slices of pepperoni. The RTP for the game is unknown, but at least the graphics and animations aren't too bad.
2. Fortune Box
Go on the hunt for gold and treasure in Fortune Box. This is a 5X3 reel video slot game with 50 pay lines, and you only need to match 3 symbols. The game features free spins, scatter symbols, and random wilds. Fortune Box has solid graphics and some well-designed symbols, including colorful gems, gold coins, and other jewels like crowns.
3. Baller
It is time to pop champagne and live life to the fullest with this luxury themed slot. This 5X3 reel slot features 50 pay lines, and you win every time you match 3 symbols. Baller has a healthy amount of free spins and some fun, luxurious symbols, including yachts, sports cars, gaudy watches, and golden rings.
Galaxy Fortunes Registration Process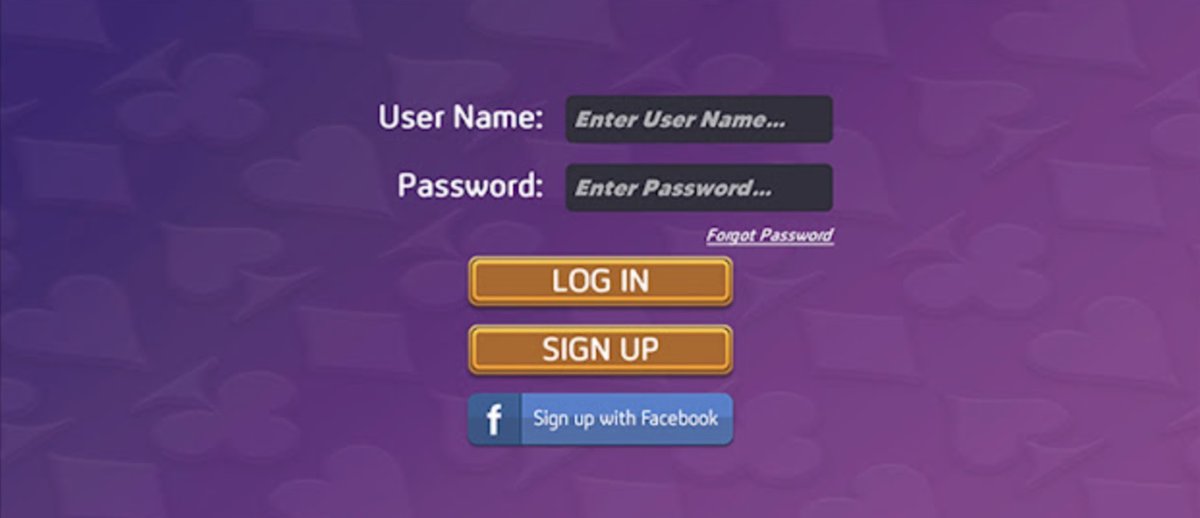 Galaxy Fortunes is closed. Their official site says they have been shut down since November 2022. However, a 3rd party is still advertising their games on Facebook. They claim they will set up your account and that you can play via your browser. We do not recommend clicking any of the links advertised on Facebook or depositing with this 3rd party vendor, as you may never see your money again.
How to Download Galaxy Fortunes App
You can download their app from Google Play, but with a 2.7 rating and tons of 1-star reviews, you shouldn't! You can also download the Galaxy Fortunes app via a dodgy APK file which you can find on their Facebook or Instagram page. We don't recommend downloading this mobile app APK file as it could contain malware and seriously mess up your phone. Galaxy Fortunes doesn't have an iOS app. However, they claim you can access their games via your mobile device browser.
Can You Win Real Money on Galaxy Fortunes?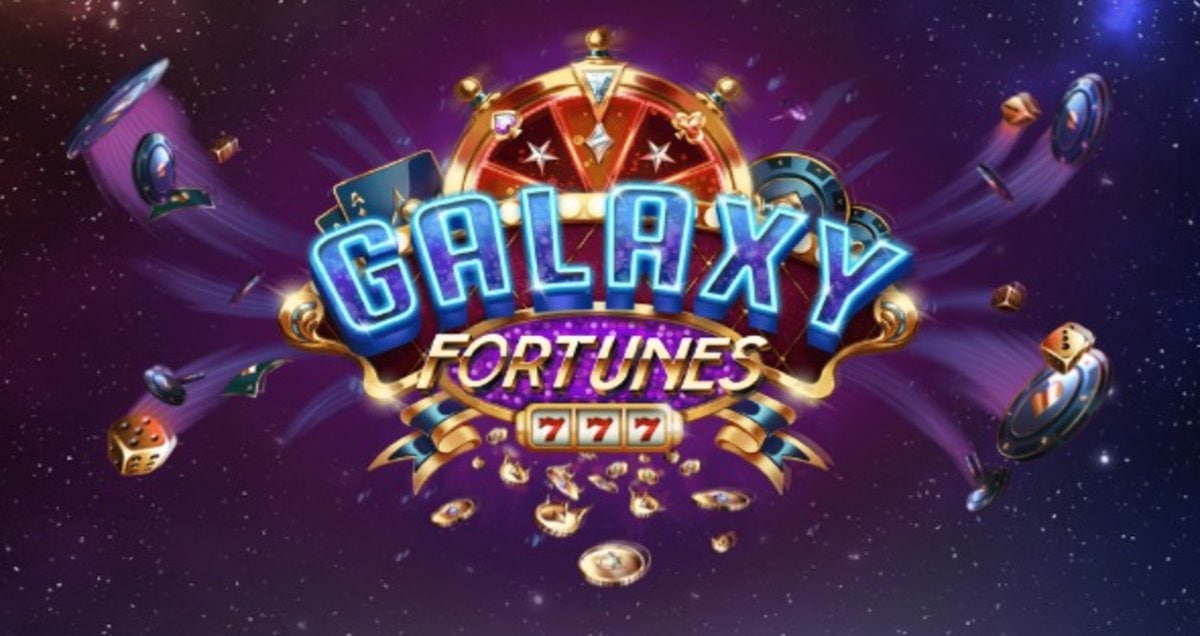 You can win real money on Galaxy Fortunes. Galaxy Fortunes operates under the sweepstakes model, where you buy gold coins and receive sweeps coins for free. You then use these sweeps coins to play casino-style games and then redeem them for real cash prizes.
They have a very worrying Instagram post where they claim a player named "Dom C" won $10,000. Dom C was apparently about to become homeless, but now thanks to his Galaxy Fortunes winnings, he can look after his daughter. Yikes, that is some seriously shady marketing and screams fake!
Galaxy Fortunes Payment Methods
Prior to shutting down, you could make purchases at Galaxy Fortunes via several payment methods including online bank transfer, e-wallets, including PayPal and Skrill, and credit/debit cards, including Mastercard and Visa. They processed redemptions via online bank transfer and e-wallet.
Galaxy Fortunes Customer Support
Previously, Galaxy Fortunes offered customer support via email. You could hit the Contact Us button on their official website and fill out a form. They would typically respond within 72 hours. You could also reach out to them on Instagram and Facebook. They appear to be still active on Facebook, so that is your best shot if you want to make contact.
Alternatives to Galaxy Fortunes
Just because Galaxy Fortunes is shut down doesn't mean you can't play real money casino-style games and win cash prizes. The following sweeps casinos have hundreds of tested games from licensed developers, legit payment methods, and verified no deposit bonuses!


Stake.us – Stake.us is the sweepstakes version of Stake.com, the biggest crypto casino on the planet! At Stake.us, you can make purchases and redeem via crypto, including Bitcoin, Ethereum, and Litecoin. They also have an incredible 400 + fun games, including table games, slots, and scratchcards, and are the only sweeps casino with live dealer games. Their games are powered by Pragmatic Play, Hacksaw Gaming, and Stake Originals. Sign up at Stake.us here and get $1 on the house every time you sign into your account, that is $365 per year 100% for free!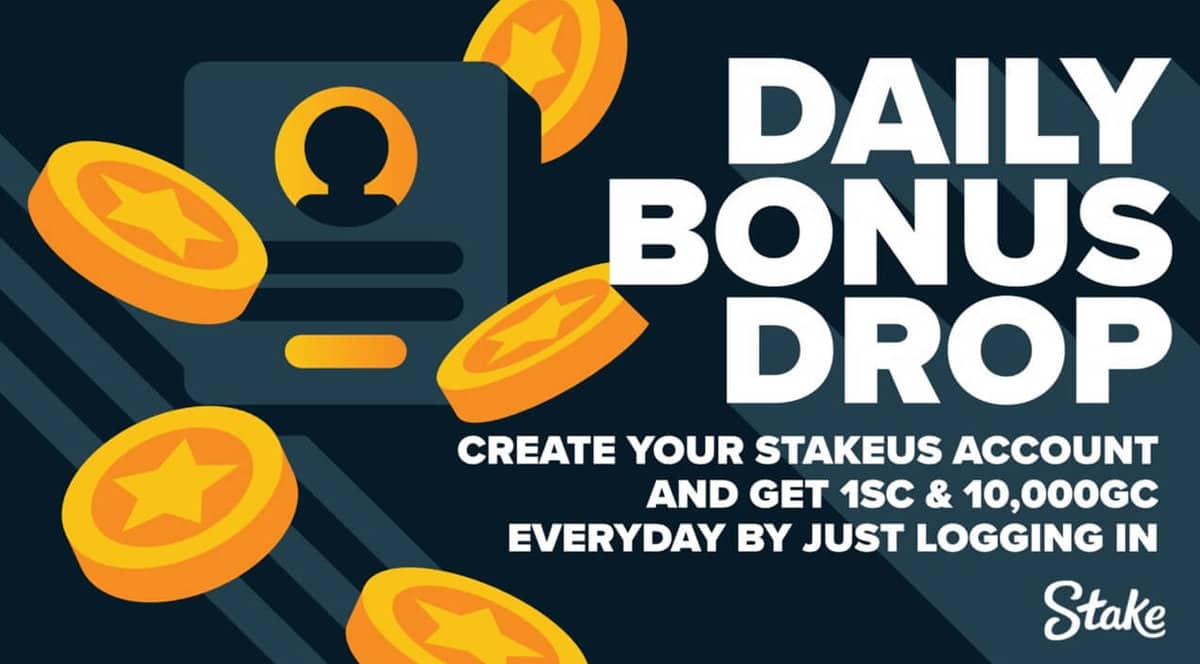 Final Thoughts
Even if Galaxy Fortunes was still around, we would advise you to stay well away! They have untested games that you can only play by registering at a 3rd party vendor via Facebook that is basically running a rogue online casino. It is just not safe!
There are much better sweeps casinos out there that are run by legit companies, are partnered with licensed game developers, and have processed millions of dollars worth of redemptions. To get the sweepstakes gaming experience you deserve, join WOW Vegas here and get a $4.5 no deposit bonus, or Fortune Coins here and get a massive $12 no deposit welcome bonus!