Very few social casinos can boast of a 4.1-star rating from over 4,500 reviews on the Google Play Store and a 4.7-star rating from over 11,000 reviews on the App Store, one reason Diamond Sky has gotten our attention.
Pros
iOS and Android apps with very high ratings
Numerous chances to claim free coins
2,000,000 free coins sign-up bonus
100% extra coins on your first purchase
Games from a developer with experience in the real money and land-based gambling scenes
Over 100 free slot titles
Cons
No cash redemptions
Limited payment options
No live chat option
Need to unlock games through level progressions
New players can claim up to 2,000,000 free coins at Diamond Sky Casino, with more chances to boost their account balance to over 10,000,000 coins at the end of the first day. These coins give you access to over 100 free casino games, but the only downside is the lack of cash redemptions.
To deal with this setback, you can set up an account on tested US sweepstakes casinos that combine free play offers with cash redemptions:
Diamond Sky Casino Review
Diamond Sky is a social casino by Design Works Gaming, which also operates Spin Vegas Slots, Cash River Slots, and Happy Casino. Since its launch in 2016, Diamond Sky has consistently released fun video slots and free gold coins for players to enjoy its games without purchase.
Its reputation as a trustworthy social casino has been backed by its operator, Design Works Gaming, whose work history includes names like DraftKings, BetMGM, Entain, William Hill, and Golden Nugget.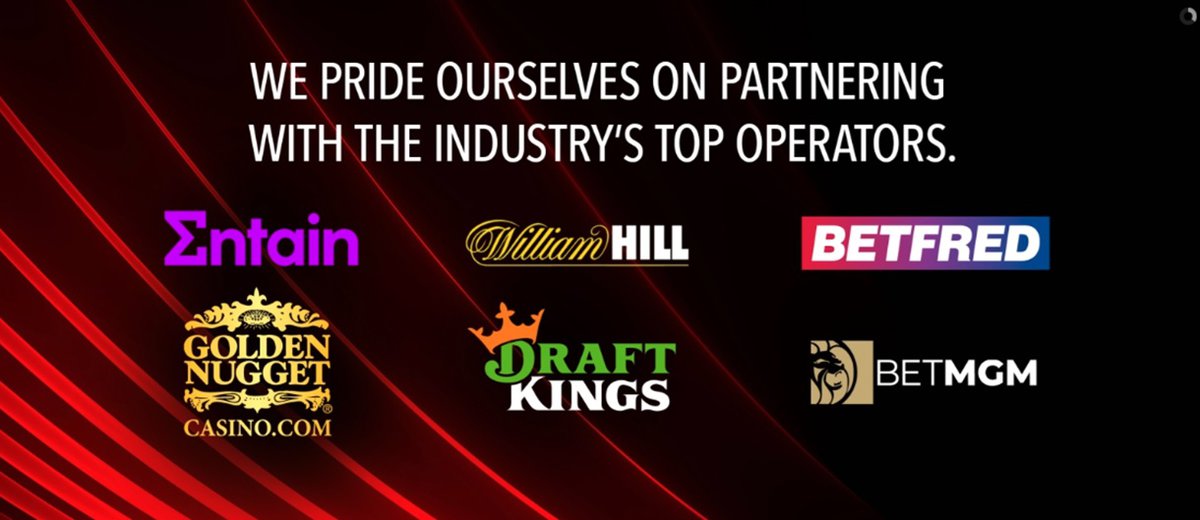 You can start playing at the casino through its mobile or web app, and our review will provide all the information you need to get a head start.
🎰Diamond Sky Casino
🌐Website
https://diamondskycasino.com
🏛️Parent Company
Design Works Gaming
📅Launch Date
2016
🇺🇸 US Legal States
All US States (must be 18+)
✍️Sign Up Bonus
Up to 2,000,000 free coins
🎁Welcome Bonus
100% first purchase bonus
🤑Other Bonuses
Email sign up, Quests, Facebook Link, 4-Hour bonus, Daily wheel spins, Facebook promotions, Loyalty club
💵Minimum Purchase
$3
🎲Games
100+ (slots and scratch-off games)
📱App
Android and iOS
🟡Currencies
Gold coins and Diamonds
💳Payment Methods
Bank cards and PayPal
Diamond Sky Casino Free Coins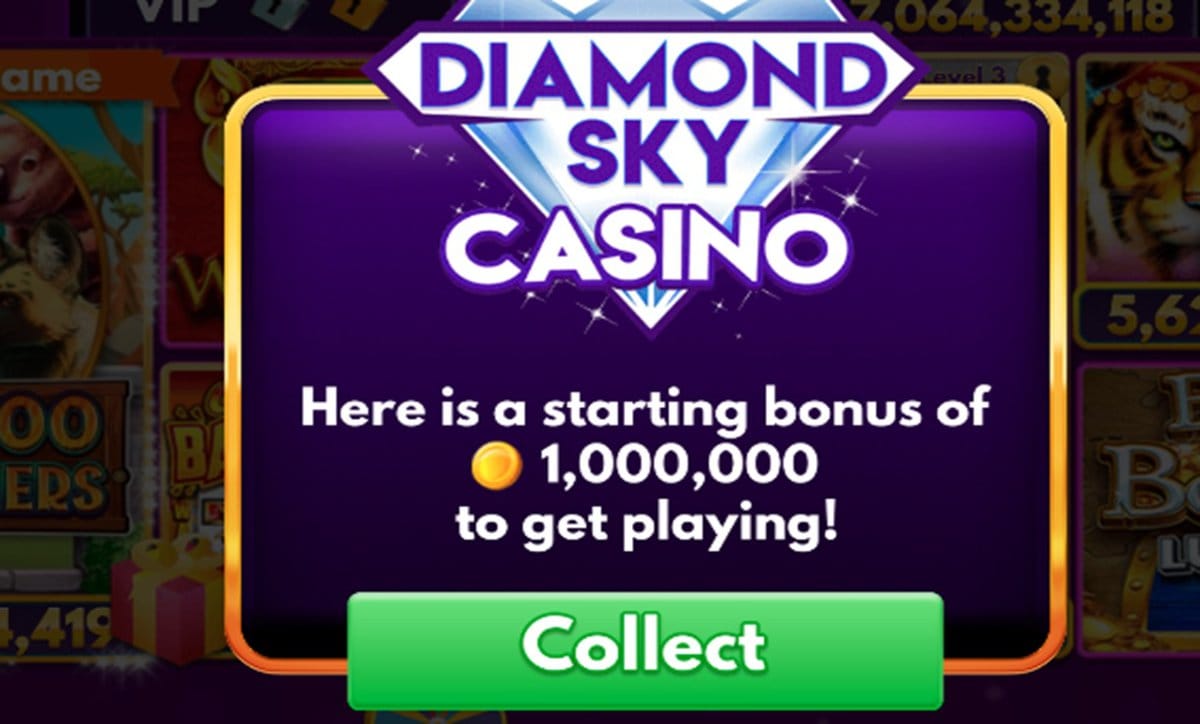 As a casual gamer, using up all the daily free coins you get on Diamond Sky may be one of your hardest challenges.
Depending on your luck, you can claim over 10,000,000 million free coins through these options:
First Login Bonus: Players who log in for the first time get a 1,000,000 free coins welcome bonus, and you don't need to jump through hoops to get this bonus.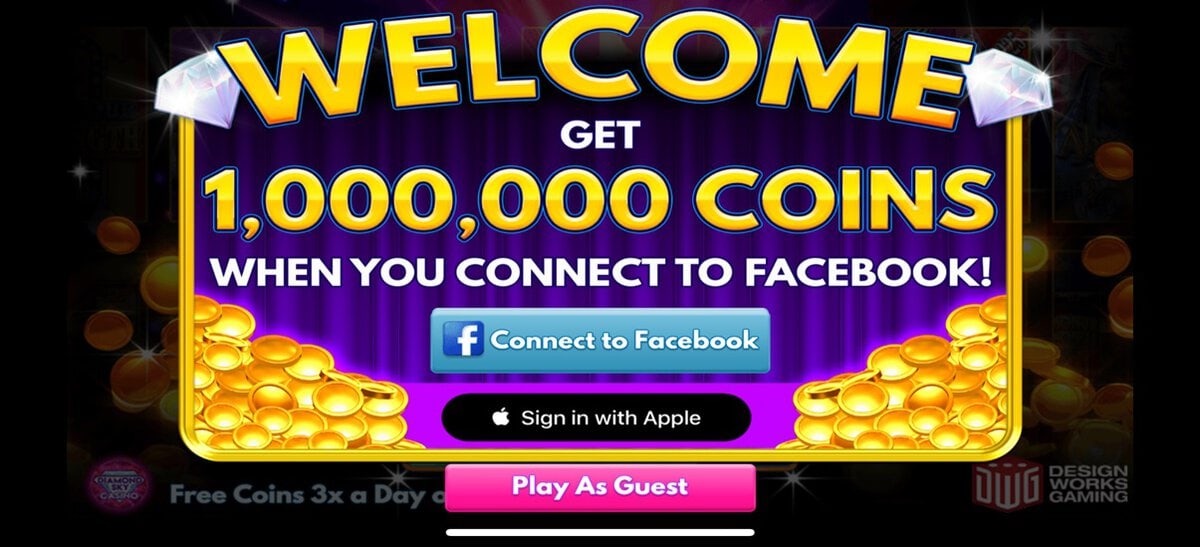 Facebook Link: An easy way to claim an extra 1,000,000 free coins on Diamond Sky is to first log in as a guest at the casino and then connect your account to Facebook. However, from what we know, this trick only works with the mobile app.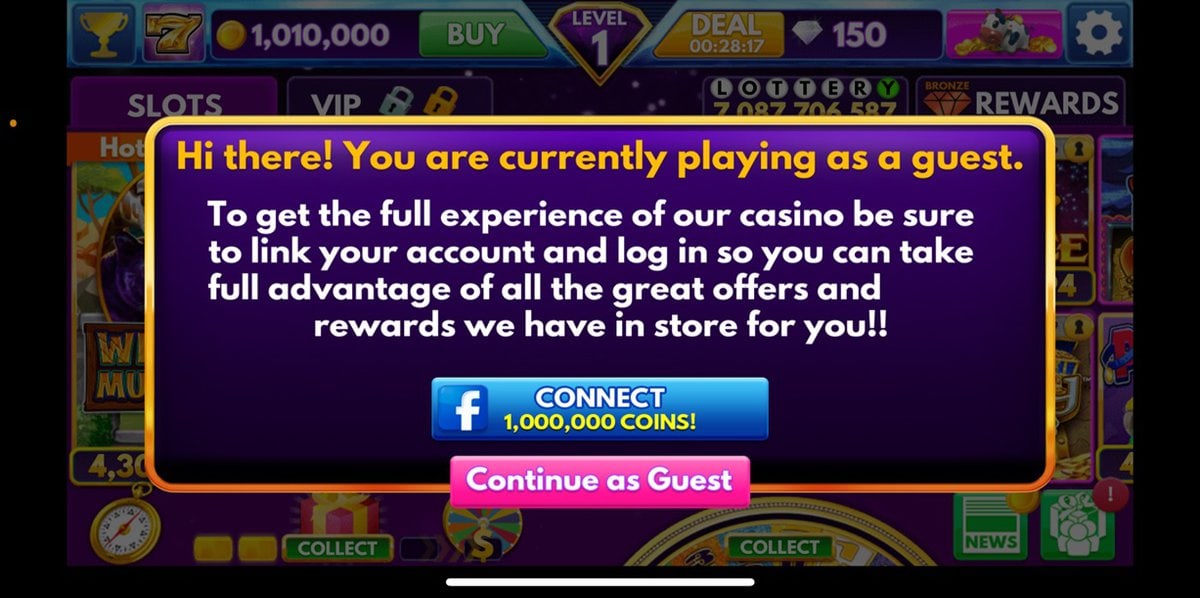 Daily Wheel Spins: The Daily Bonus Wheel allows players to claim up to 2,000,000 coins with each wheel spin. You get one spin when you log in daily and need to use it immediately.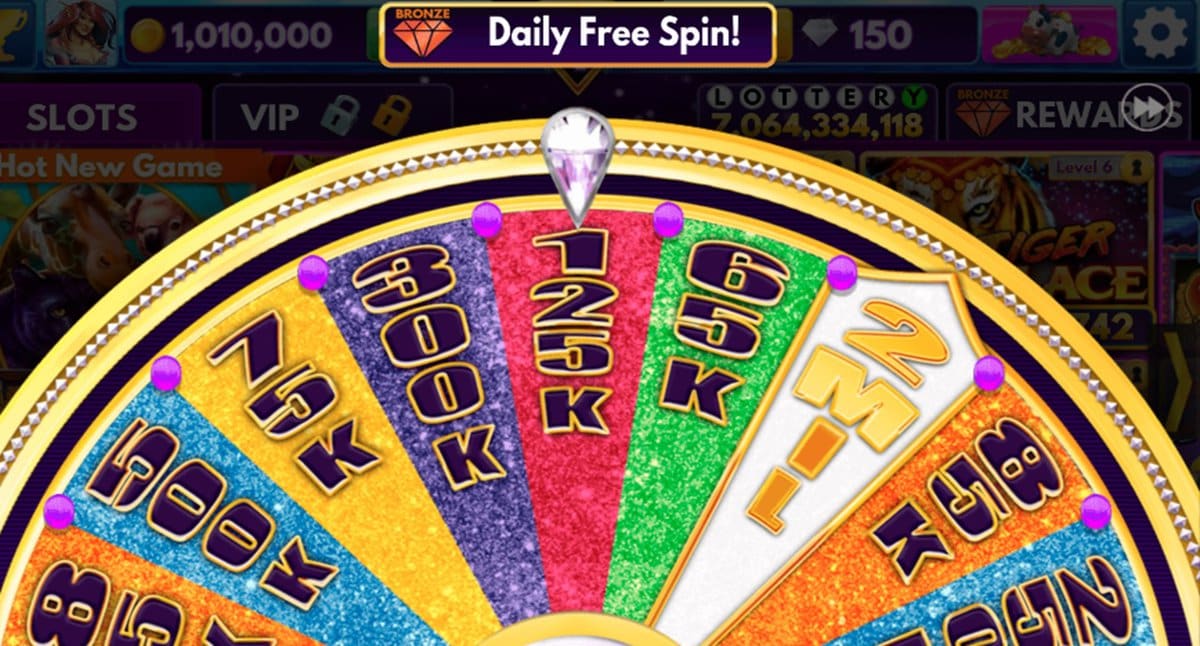 4-Hour Bonus: Every four hours, you can claim up to 50,000 free coins on Diamond Sky casino without any extra effort.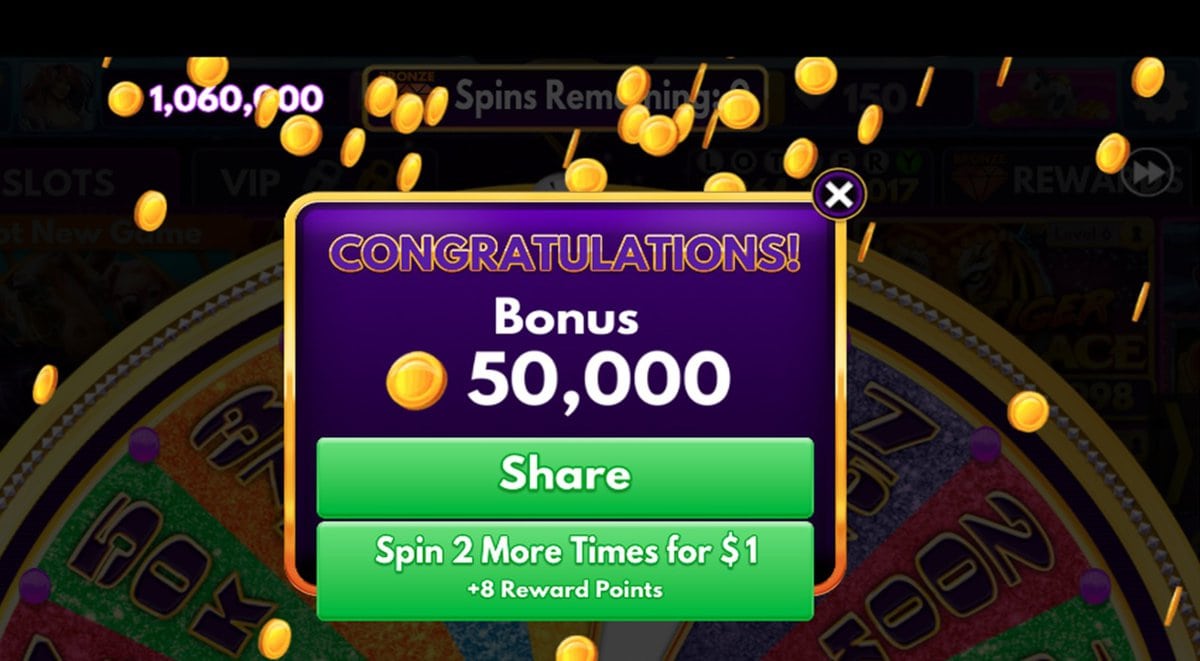 Quests: Diamond Sky always has quests for players; completing the challenges will earn you free coins as a reward. You can earn 999,999 coins per quest, which usually comes as a series of tasks to complete. In a series quest, completing Quest 1 will unlock Quest 2 of the series, and so on. The amount you earn from each quest varies, and we've come across a few paying out up to 999,999 free coins. To access your available quests, click on the stopwatch logo on the bottom left corner of your screen.
Email Sign-up: Sign up with your email to receive 500,000 free coins instantly.
Facebook Promotions: The Diamond Sky Facebook page regularly uploads trivia questions and contests that you can participate in to win free coins.
Free Coins Promo Codes
No Diamond Sky free coins promo codes are available, but this is fine since you still get to claim all its offers for free. Simply sign up and follow our guidelines above.
Free Coins Links
Diamond Sky casino doesn't officially offer free coins links on its platform, but with a quick Google search, you can find more than five sites advertising Diamond Sky free coins links.
Despite the attractiveness of free coins, I don't buy into using these links. For one, using unverified links is an easy way to expose your device to malware and data breaches. At the end of the day, the social casino hands out more than enough free coins by engaging with its content.
How to Play at Diamond Sky Casino
To play on Diamond Sky Casino, you must have access to a PC or mobile device while meeting its age and location requirements.
Diamond Sky Casino is open to players 18 or above, but some rewards are only redeemable if you're 21 or above. Offers that require players to be 21+ are usually special sweepstakes programs you need to join, so you'll quickly know if you meet the requirement.
While the casino doesn't specifically mention any restrictions on its services, we do recommend players from Washington avoid playing at the casino since social casinos are not acceptable under Washington gaming laws.
Downloading the Diamond Sky Casino Mobile App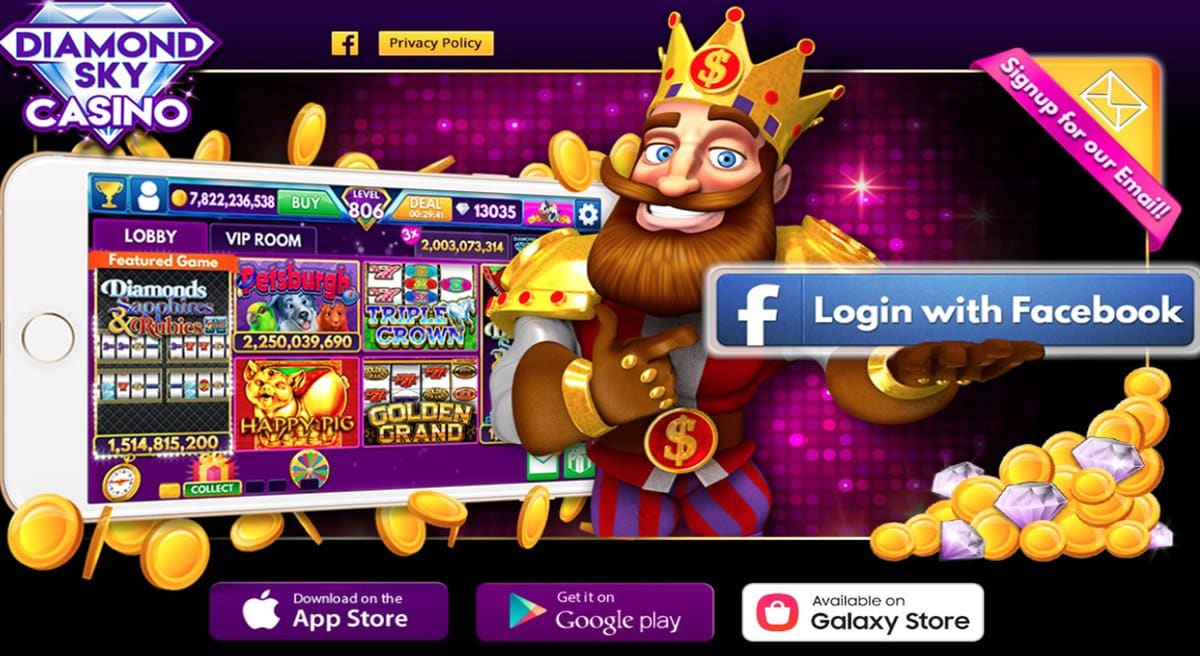 Diamond Sky offers downloadable mobile apps on iOS and Android devices while going as far as providing a separate app on the Galaxy store for Samsung users.
To get any of the apps mentioned, follow these easy steps:
Go to the Diamond Sky Casino home page at https://diamondskycasino.com.
A link to the iOS app, Android app, and Galaxy Store app will be visible on the screen, and you can click the link to the app for your device.
Depending on the link you click, you'll be redirected to the app download page on your official app store.
Tap the download or install button.
Launch the app and start playing.
Diamond Sky Casino Sign-up Process
Signing up for a Diamond Sky Casino account takes less than a minute, and you should be able to complete the process easily.
For the web version, these are the steps you should take:
Visit https://diamondskycasino.com.
Click the "Login with Facebook" button on the landing page.
You will be redirected to the Diamond Sky Casino app on Facebook, where you'll be asked to link your account.
If you're on the mobile app, you can set up your account with these steps:
Launch your mobile app.
A pop-up will ask you to connect to Facebook, sign in with your Apple ID (depending on your device), or log in as a guest.
We recommend you log in as a guest to receive 1,000,000 free coins and then connect to Facebook for an additional 1,000,000 free coins.
If you don't want to connect to Facebook, then you'll have to use your Apple ID or Google Play account when it pops up the first time since the option doesn't appear later. You won't be able to claim the 1,000,000 free coins as a guest.
Claim all the other bonuses and start playing the games on offer.
Diamond Sky Casino Currencies
Diamond Sky has two currencies for players to use. These are the gold coins and diamonds, with a bar at the top of the screen to show how many of each currency you have in your account.
The gold coins allow you to play any of the games on Diamond Sky, while you can use your diamonds to purchase avatars, unlock certain games, and participate in the Diamond Sky Lottery.
Diamond Sky Casino Experience
Beyond its colorful background and high-energy music, Diamond Sky offers an excellent casino experience through its exclusive games and classic stepper slots that remind players of classic Vegas casinos.
The casino background can appear to be very busy for most players, with random pop-ups and adverts interrupting you frequently.
Nonetheless, trying out unique Diamond Sky slots features, participating in quests, and receiving a friend bonus provide a unique experience you can't get on many real money gambling sites.
Diamond Sky Casino Games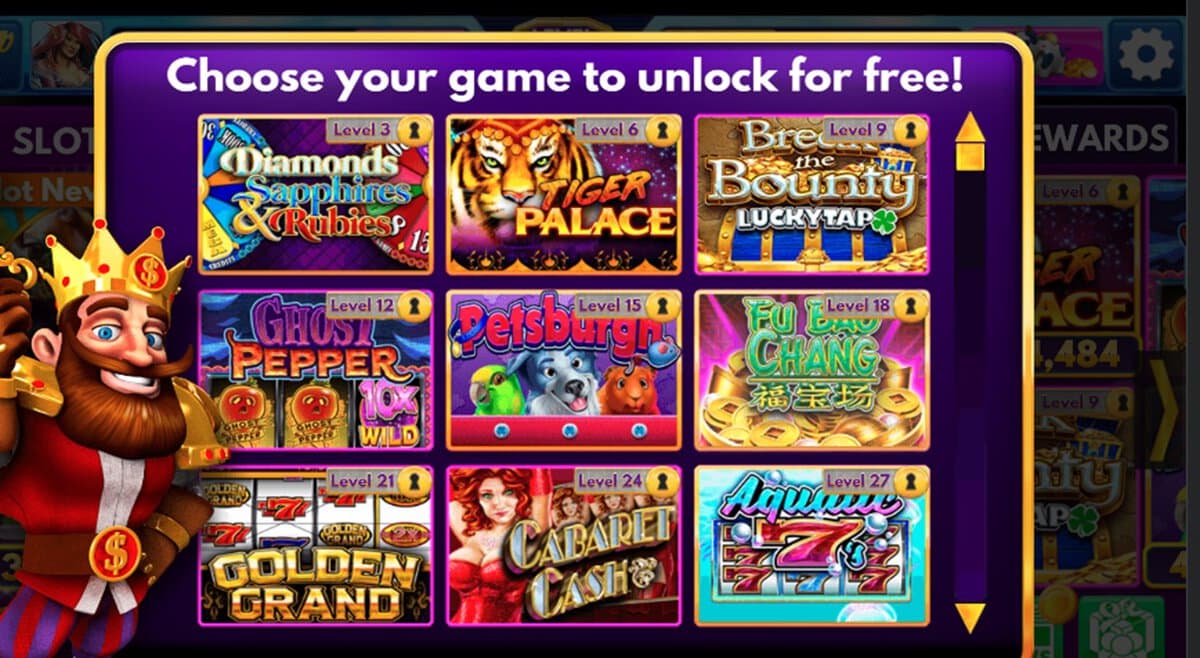 A combination of slots and scratch-off games like Golden Grand, Blitz Bucks, and Groundhog Pays is what brings life to the games section on Diamond Sky.
Over 100 slot games are currently available, allowing you to play classic slot games, high-roller VIP slots, and the triple-diamond fan favorites from Design Works Gaming.
The games on Diamond Sky are proprietary titles from Design Works Gaming Studios, and the developer provides new releases every two weeks.
If you want recommendations, you can try out these Diamond Sky slots:
Break the Bounty Luckytap: Awarded the most innovative online game at the EKG Slot Awards Show.
Diamonds, Sapphires & Rubies: A fan-favorite that offers four progressive jackpot levels, a wheel bonus, stacked wilds, and a 96.21% RTP.
10X Fortune: This classic slot offers a 97.04% RTP, a chance to hit a 10x multiplier, and win up to 10 free games.
Games on Diamond Sky typically have a minimum bet starting from 10,000 coins, while you'll also get a chance to play for various progressive jackpot levels with bets over 100,000 coins.
Does Diamond Sky Casino Payout Real Money?
Diamond Sky is a social casino, so you won't win real money prizes from the games you play. There is a mention of occasional sweepstakes promos the casino runs in partnership with different sponsors on the Ts and Cs page, although there is no mention of real money payouts from these promos.
Is Diamond Sky Casino Legit?
Diamond Sky doesn't advertise itself as something it isn't, making it legit in our books. It states that it operates as a social casino and delivers many free coins to players to encourage free play.
Additionally, Design Works Gaming, the developer behind Diamond Sky and its games, has an excellent reputation for offering its services to land-based casinos and real-money online gaming sites while boasting of successful working relationships with other big names like IGT, Scientific Games, Everi, and more.
Diamond Sky is a legit casino to visit if you want to play classic slots, get pure entertainment, and enjoy the thrill of gaining experience points to unlock new games.
Other Diamond Sky Casino Features
Diamond Sky has a lot of features that focus on providing free coins to grab your attention instantly, but here are other useful but easy-to-miss features for you:
Sky High Club Rewards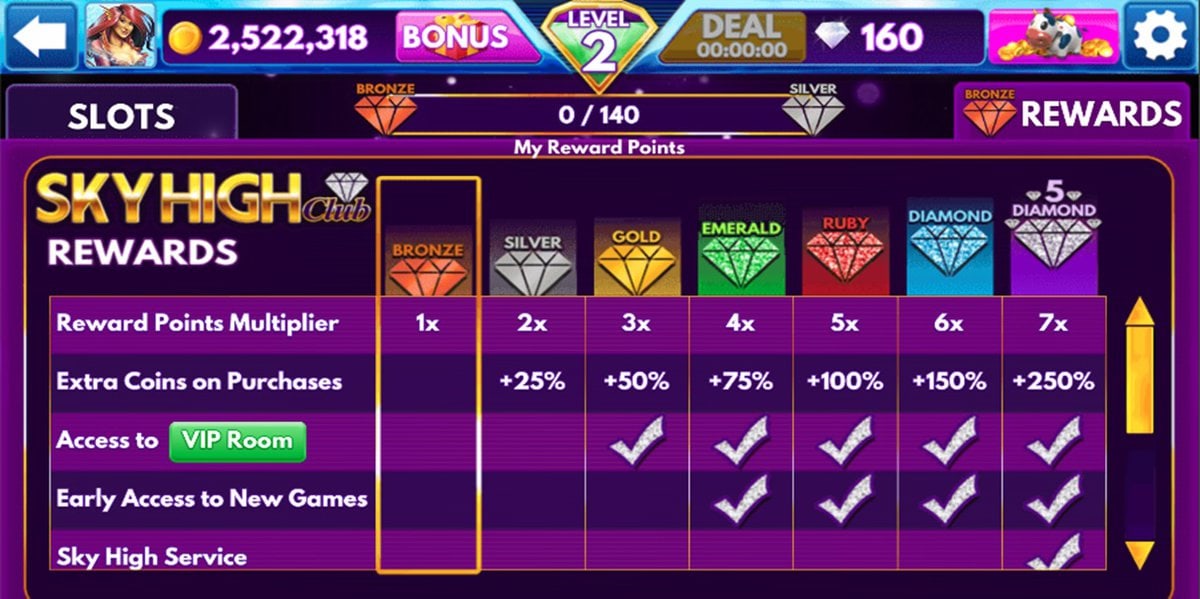 The Sky High Club is the loyalty program on Diamond Sky with different club levels:
Bronze
Silver
Gold
Emerald
Ruby
Diamond
5 Diamond
Depending on your level, you can unlock rewards such as a percentage increase in coins from purchases, early access to new games, an increase in Daily Wheel top value of up to 50 million free coins, and a 4-Hour Bonus value of up to one million.
Free Daily Lottery
The lottery feature allows you to select six numbers (five whites and one green) for a chance to win a prize after the daily lottery drawings. You can play up to ten tickets, and here is a breakdown of your potential payout for each number you guess correctly:
Five numbers or four whites and one green – 1,000,000,000 coins
Three white and green – 50,000,000 coins
Four whites – 25,000,000 coins
Two white and green – 5,000,000 coins
Three whites – 2,500,000 coins
One white and green – 1,000,000 coins
Two whites – 500,000 coins
One green – 250,000 coins
One white – 125,000 coins
Support
Diamond Sky has three channels through which players can contact the support team if necessary:
Email – support@diamondskycasino.com
Facebook – DiamondSkyCasino
Contact Us form on the website
Although you can find a Diamond Sky X (formerly Twitter) and Instagram page, they are less active than the Facebook page. The last post on the X page was in 2018, while the most recent Instagram update was in 2022, so it shouldn't be a surprise if you don't get responses from these channels.
Coin Purchases and Shop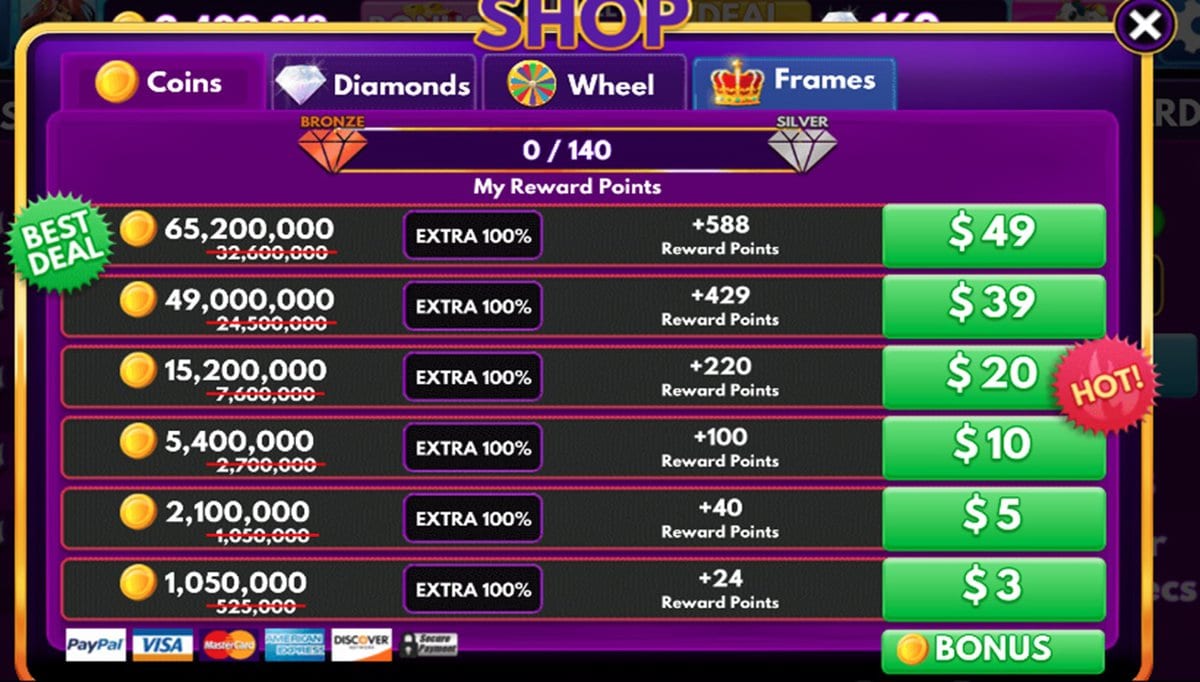 In addition to the various chances to claim free gold coins on Diamond Sky, you can also purchase gold coins. To access this feature, you need to visit the Shop, where you will find the following packages:
| 💵Package Price | 🟡Coins | 🎁100% Extra Coins | 🤑Reward Points |
| --- | --- | --- | --- |
| $3 | 525,000 | 1,050,000 | 24 |
| $5 | 1,050,000 | 2,100,000 | 40 |
| $10 | 2,700,000 | 5,400,000 | 100 |
| $20 | 7,600,000 | 15,200,000 | 220 |
| $39 | 24,500,000 | 49,000,000 | 429 |
| $49 | 32,600,000 | 65,200,000 | 588 |
Other things you can purchase from the Diamond Sky shop include diamonds and Bonus wheel spins, earning you reward points that increase your loyalty level.
To complete a purchase on Diamond Sky, you have access to PayPal and bank cards (Visa, Mastercard, Discover, and AmEx).
Considering you receive many free coins daily, we are okay with the limited number of payment options the casino supports.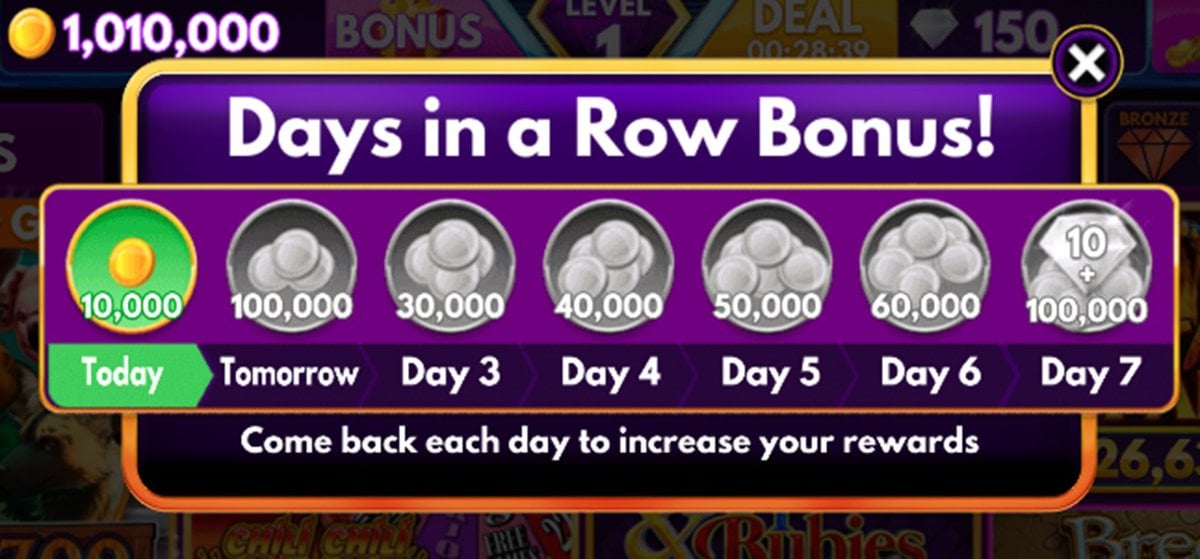 Would we Play at Diamond Sky Casino?
No doubt, Diamond Sky has a collection of amazing slot machine games for regular and VIP slot players, but it has issues like the level of grind it requires for players to unlock games.
For instance, you need 300xp to move from level 2 to 3, so we assume you need 1,680,000xp to hit the max level of 5,600 – if the xp requirement for each level remains 300xp.
Considering you get 12xp with each 12,000 bet, you need 140,000 spins and over 1.6 billion coins to hit the maximum level – which could be much higher if our assumptions are incorrect.
When you add this to the fact that there is no real money gambling service or cash redemption, we wouldn't spend our time going hardcore on the Diamond Sky app.
Instead, Stake.us, WOW Vegas, and Pulsz Bingo are excellent US sweepstakes casinos to visit, where you get cash redemptions and free play options for a more rewarding gaming session.