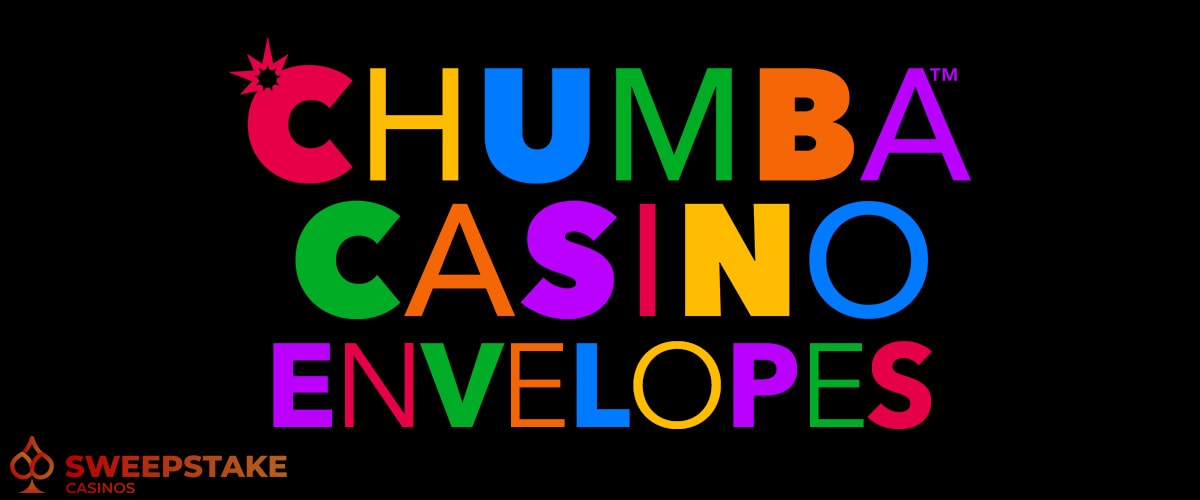 Interested in "farming" free Sweeps Coins at Chumba Casino? Great – then you'll want to hear what a fellow farmer has to say.
Chumba Casino gives you various ways to get free sweep coins – upon registration, as a gift when you purchase Gold Coins, via social media, and by sending a mail-in request envelope by USPS mail.
The last one will be the focus of today's guide.
While sending an envelope might seem super-easy to do, you'll learn that it actually requires great attention to detail in this particular case.
Let's get you some free SC and help you not mess up the mail-in request, shall we?
How Does The Mail-in Entry Work on Sweepstakes Casinos?
The mail-in entry is an excellent promotion at sweepstakes casinos, allowing you to get free Sweeps Coins by sending a request code in an envelope by post. This is called Alternative Mode of Entry (AMOE), and sweepstakes casinos have to include this offer, including Pulsz Casino, WOW Vegas Casino, Fortune Coins Casino, and our subject of analysis, Chumba Casino.
How does it work?
After you exhaust your free Sweeps Coins, you can write a mail-in request to a particular casino you're playing at. First of all, you should obtain your unique Request Code from your casino account. Handwrite the given code to a card along with your name, surname, return address, and casino's URL address, and send this envelope by post.
The limit of Sweeps Coins you can receive per envelope is usually five. Depending on your location, you can expect to receive your Sweeps Coins within 2-8 weeks of sending. Once checked and confirmed by the sponsor (Chumba), the Sweeps Coins will be credited to your account. After that, you must fulfill the wagering requirement of 1x by playing your favorite games.
The best part?
You can redeem your free Sweeps Coins for real money at a rate of SC1 for $1.
Steps to Submit a Request by Post to Receive Free SC from Chumba
To begin your journey with a request by post for free Sweeps Coins from Chumba, you must carefully read the Chumba Casino's terms and conditions. Don't skip this step! Rushing and assuming you know what Chumba Casino wants is a good way to get your entry disqualified.
Follow my steps:
Step 1: Register your account at Chumba Casino.
Step 2: Claim your free-of-charge Gold Coins and Sweeps Coins. Ensure to log in daily to receive your daily bonus of 1 SC and 200,000 GC. Participate in no-cost giveaway contests on your Facebook page to receive more Sweeps Coins. Once you run out of SC, continue to the next step.
Step 3: Click on the Postal Request Code link in the lobby and follow the instructions. Obtain your code and hand write it on a standard postcard or a white piece of paper, which must be 4" x 6" unfolded, blank, and unlined. Your handwriting must be legible.
Step 4: Put a card inside a #10 envelope with the following address handwritten on it:
VGW GAMES LIMITED

CHUMBA CASINO SWEEPSTAKES DEPARTMENT

PO BOX #9501

PORTSMOUTH, NH 03802;
Step 5: Send the envelope by post and wait for Chumba Casino to credit your Sweeps Coins into your account.
Postage and Envelope Requirements at Chumba
Chumba has set extremely detailed guidelines for this method that you must follow strictly to receive your free Sweeps Coins successfully. If you master the technique, you can send a request once daily and receive 5 free Sweeps Coins in return.
Once you obtain your unique 12-digit postal request code, handwrite the following information on only one side of the request card:
In the top-left corner, handwrite the unique postal request code you obtained from the Chumba website. Remember that your handwriting must be legible.
Under the postal request code, handwrite the information in the following order:
Your full name as it's shown on your ID card
Email address that you used to sign up at Chumba Casino
Your returning residential address that is registered to your Chumba account and The following statement – "I wish to receive Sweeps Coins to participate in the sweepstakes promotions offered by Chumba Casino. By submitting this request, I hereby declare that I have read, understood, and agree to be bound by Chumba Casino's Terms and Conditions and Sweeps Rules"
You can send one request card per envelope. The request must be sent from the same state as your verified residential address.
Note that the handwriting's legibility will be determined by Chumba Casino at its sole discretion. If the handwriting is not found to be authentic, your request will be void, and Sweeps Coins won't be credited to your account.
Once you've finished filling out the entry form, double-check everything you put on it. Chumba Casino's address must be typed out exactly as it's written, with all capital letters.
How Much Does Chumba Pay for Each Envelope Request?
Chumba Casino will award you 5 Sweeps Coins for every valid mail-in request. The given Sweeps Coins are valid for 60 days from the date you receive them.
Can I Win Real Money with this Bonus?
After receiving your free Sweeps Coins, you can use them to play the games at Chumba Casino for a chance to win more. There are a lot of games you can choose from, including slot and table games, Slingo, bingo, and jackpot games.
To win real money, you'll need to play all free SCs at least once and reach the minimum $100 withdrawal limit. Each game has its own set of rules and betting requirements, usually allowing bets from 0.1 SC – just don't go all out or your envelope free money might get depleted fast.
After you reach the point where you have 100 Sweeps Coins in your account, you can redeem them for real money at a rate of SC1 for $1. To be able to redeem them, double-check that your bank account is linked to your casino account.
How Many Envelopes Can I Mail at Once?
There is no limit on how many envelopes you can send since the postal request codes regenerate every five minutes. First, calculate your cost per envelope, stamp, and postcard, and you can send envelopes as much as you can write them.
So grab a pen and get to writing—each envelope you send will normally bring you 5 free SC.
How Long Does Chumba Take to Receive My Mail-In Entry Request?
Depending on your residential location, receiving Sweeps Coins in your account usually takes 2-8 weeks. You'll start getting them every two weeks if you write requests frequently and start sending them once every week.
Is the Mail-In Envelopes Entry Exclusive to Chumba?
Sweepstakes mail-in envelopes are not exclusive to Chumba Casino. They're offered by the top sweepstakes casinos in the USA, and some of them are:
Sweepstakes casinos do not offer this promo because they are generous. Casinos like Chumba operate under sweepstakes rules stating that an AMOE must be provided. The mail-in promo is the main way sweepstakes casinos comply with this policy, and given the low cost of envelopes and postage there is no reason to not make the most of them.
Tips to Maximize the Mail-In Envelopes Bonus on Chumba
Of course, mail-in envelope bonuses are not everyone's cup of tea. Mail-in requests are a little more difficult compared to getting Sweeps Coins online. Forms and entry cards must be filled out and mailed in, and shipping is expensive. It's absolutely fine if you don't want to do it.
But if you do, do it correctly.
Since I successfully passed this process many times and got my Sweeps Coins credited to my Chumba account, I can give you some useful tips to help you maximize your chances of getting your 5 free Sweeps Coins.
Read the rules for mail-in bonus on Chumba Casino's website carefully.
Strictly adhere to the Chumba Casino guidelines to avoid your envelope request being rejected.
Check tourist attractions for free postcards. You can use them as mail-in sweepstakes cards.
Make your own postcards or use a 4" x 6" blank paper.
Don't overspend on postage.
Buy envelopes at a discount.
Prepare your envelopes, postcards, scissors, a ruler, and a pen.
Write as many mail-in entries as you can.
Send the envelopes once weekly. Chumba Casino processes postal sweepstakes coin requests every two weeks, so as long as you keep writing, you can expect to get your sweepstakes coins every two weeks.
As you can see, using the mail-in option can help you increase the number of Sweeps Coins in your casino bankroll.
Have fun, and use your Sweeps Coins wisely.